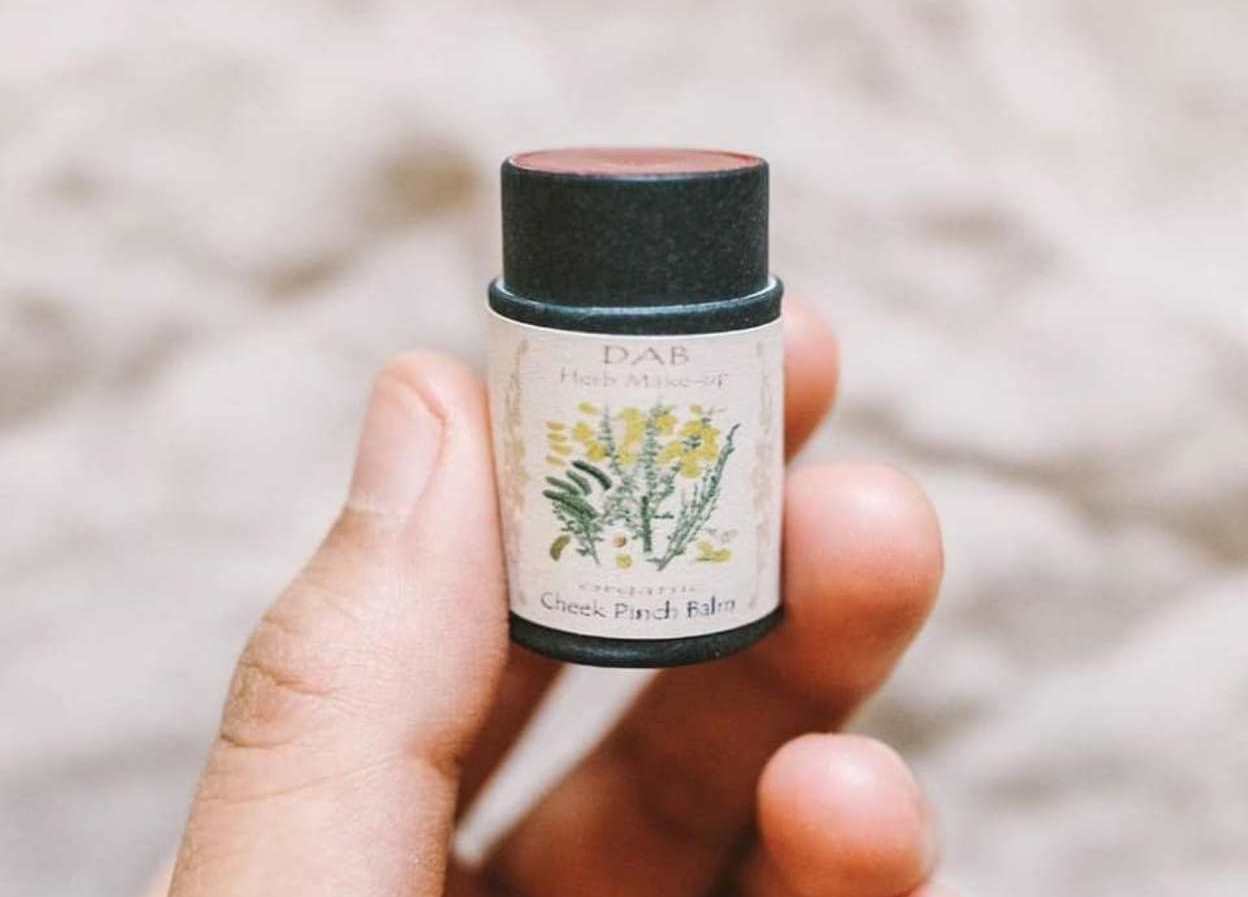 We've been doing a lot of listing lately, coming up with so many great zero waste beauty and personal care products that are better for you AND the environment.
When compiling these lists, you probably know we use a sustainable beauty criteria. This criteria looks for products that are vegan, cruelty-free, organic / natural, palm oil free, have ethical ingredient sourcing policies and use zero-waste packaging.  Since the zero waste ethos aims to not throw anything away, this means the packaging is either reusable (like tin pots) or compostable. The goal is no plastic at all!
It's a LOT and despite all the time we put in to searching, we don't always find products or brands that tick every one of these boxes but we try to hit most of them.
The brands on this list, however, are those that do tick every box in our sustainable beauty criteria across most of their product line. 
So here's the zero waste beauty brand master list of the beautiful, sustainable, and best of the best.
QUICK LINKS FOR BEST ZERO WASTE BEAUTY BRANDS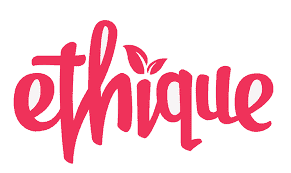 Ethique first grabbed our attention with their wide range of zero waste haircare products designed for all types of hair. Aside from hair care, they make face and body products, too, like scrubs, deodorants, and moisturizers.
Ethique is based in Christchurch, New Zealand, and despite their somewhat recent 2015 upstart, they've been very successfully received. 
And for good reason! Ethqiue is especially unique because pretty much all their products come in bar form. And you all know how much we love bars. They're not only travel friendly and long lasting, but the best solution to zero waste beauty packaging, because they're either totally naked or in compostable paperboard! This means Ethique is 100% plastic free
Ethique is challenging the beauty industry by daring consumers to #giveupthebottle.
Across the whole natural product line, they're palm oil free, vegan, natural and cruelty free.  The company as a whole is certified climate neutral.
A certified B-Corp they donate either 2% of yearly revenue or 20% of profit (whichever is higher) to charity. While charitable actions aren't a requirement on our list, they sure do help! 
Available:  Amazon US   |  Amazon UK    |  Nourished Life   |  Ethique


Dirty Hippie finds a place on many of our product lists because they make not only great products, but consistently great products across a huge range of make-up, hair, and skin products. Even non-nano particle reef safe sunscreen, which we talked more in detail about here.
Everything they handmake is cruelty-free, vegan, and organic. Plus since everything is packaged in compostable recycled cardboard tubes or reusable tin and glass (with safely biodegrading vegetable ink labels), they are totally zero waste.
Not only is their product line zero waste, but the company itself is based in Bywong, Australia, a zero waste community.  This allows them to make the most of nature's resources, such as by using collected rainwater and operating from a totally solar powered HQ. 
They even grow and source most ingredients locally. The few they must source external are done through Fair Trade channels.
Unfortunately, their supplier of Olive and Coconut oils (Cetearyl and Sorbitan olivates on ingredient lists) no longer guarantees them to be palm oil free. While Dirty Hippie is in the process of moving to a 100% Palm Oil Free alternative supplier it sums something to be aware of when reading product ingredients for the time being. 
Operating at a 50% (and growing!) carbon offset, they're also involved with a big range of charities, donating to causes such animal rescue and suicide prevention. These charities revolve and current proceeds go to The Stroke Foundation Australia. This company goes above and beyond the call of sustainability. 
Available: Etsy  |  Dirty Hippie  |  Flora and Fauna


This "Nature to Nurture" beauty and skincare company that believes "beauty and self care are inseparable from sustainability, transparency, and wellness". Founder Chrissy started by just making her own make-up and now runs a successful company that promotes green beauty standards across the industry. 
Their organic powder mascara is what initially drew us to them but their line is huge, including haircare, foundations, lip tints, and much more. Check out these adorable mini facial vials they just added! They even some items typically tough to find in the natural aisle, like skin tint color corrector. 
Everything contains only food-grade, certified organic, cruelty-free, and vegan ingredients. They're also all free from palm oil, glycols, alcohol, silicones, parabens, and heavy metals.
Some products come in compostable cardboard sticks, but most are packaged in an adorable antique-looking glass jar, non-plastic down to the lids. Send them back clean when you're done for a refill!
Available: Etsy


*Note that not all products are vegan but there are many vegan options
Fat and the Moon make one of the widest assortment of products of the brands on our list. This includes "adornment" products, deodorant creams, soothing balms, dry shampoo, anti-fungal creams, and so so much more.  They really can be your one-stop shop.
All products come packaged in reusable tins and are shipped as minimally and unsuperfluously as possible.
Handmade to order (because "body products, like food, are not meant to last forever!") Fat and the Moon really strives for the quality and care once achieved by naturalist healers. They stay grounded in those inspired roots by calling many of their recipes "potions".  
These all-natural healing potions, while not 100% organic, use "plants that are abundant, ethically harvested and organically cultivated and combine them in formulations that are radically non-toxic". The explicitly mention which ingredients are and aren't organic. All Fat and the Moon products are palm oil free
Please note that, while certified cruelty-free, not quite everything is strictly vegan friendly (speaking to their lips stains and eye coals) as they contain ethically sourced beeswax. 
Fat and the Moon is a women owned and run business. They also support various charities and causes in their community.
Availability: Etsy | Amazon (US) | Fat and the Moon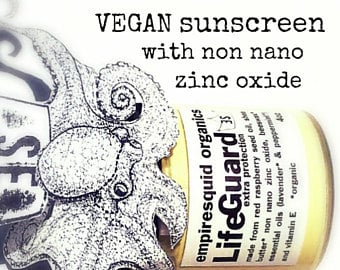 *Note that not all products are vegan but there are many vegan options
Quirky name aside, EmpireSquid makes some seriously solid zero waste skincare products, such sunscreen, toners, anti-aging serums, and even natural acne treatments.
As a family-run brand, EmpireSquid provides affordable, yet "amazingly wholesome" and responsible skin care for men, women, and children through quality, handmade-to-order items.
They started in 2013, and in the last six years, they've garnered a slew of super high reviews. Everything is natural, cruelty-free, and palm-oil free.  A handful of products (such as their sunscreen) are not vegan by default. But send them a simple request and they'll make any non-vegan product with a vegan recipe.
Their Fair Trade-sourced ingredients are currently sitting at 70% organic, though it is continually growing 
Available: Etsy   | Empire Squid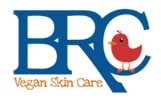 Based in the state of New Mexico, ByRobinCreations is a 100% vegan company that creates so many (100 to be exact!) haircare, dental care, skincare, suncare, and general self care products. They've got some unique products we didn't find on other product lists, like their brittle nail serum.
Aside from being vegan, these products are cruelty-free and totally natural!
As many of these outstanding companies, ByRobinCreatiosn started with some experimental vegan lip balms and vegan deodorants. Pretty soon, the rave reviews inspired them to much more. And no wonder, considering ByRobinCreations shows how much they value each individual customer with a hand-written thank you note and a free sample gift with each order. 
Company wide, they are not entirely zero waste. Some products, like their liquid sunscreens, come in plastic bottles, but they are slowly phasing these out. Even if a product image looks like it has a plastic container, check the description for any updated about new glass packaging. Just as the sunscreen has an optional zero waste bar form, most their products offer some zero waste alternative and a refill program for existing containers.
Available: Etsy | ByRobinCreations


Apothecary Muse is an "Adventure Skin Care" company that makes everything from vegan deodorants, vegan sunscreens, vegan muscle salves, and much more. Their cold-process soaps won the Design Mania award in 2017.
Founder Eryn Hughes is an avid lover of the outdoors. She started Apothecary Muse in 2013 to provide quality skincare specially designed for outdoor athletes that tend to be a little harder on their skin. Previously, there was a huge gap in the market here.
Built for nature from nature, many of the ingredients are either wild harvested or grown by Eryn herself. This ensures pure and ethical sourcing. For things she can't grow or find, she sources from local, organic companies. You can look at the full raw materials list to see all the great ingredients yourself. Note no palm oil or any derivatives!
Eryn is clearly passionate about Ethical Sourcing which is great to see! Here's what she had to say about it: "When sourcing materials, I look for real people who share the values of fair trade, giving back to the community, and reduced impact. My olive oil supplier is a Greek family-based business who ships their whole, organoleptic certified olives to Pittsburgh and they press them 10 miles from my studio which reduces shipping materials and emissions. After they bottle the top shelf, I get the middle shelf olive oil which is a little more cloudy and wouldn't look good in a bottle but is still food-grade and I use it to make soap (which they get a portion of). This reduces their waste and increases both of our profitability. I recently chose a new bulk supplier for other materials because of their details in material safety data sheets and ability to answer specific questions about deforestation impacts. When I am purchasing at an increasing volume, it is essential to me to maintain reduced impact."
The product line is also entirely vegan, cruelty-free, AND zero waste. Products come in either reusable stainless steel tins or compostable cardboard push sticks. Any labeling is done on biodegradable, environmentally safe adhesive labels printed with wax-based ink.
By the best packaging is reserved for the soaps. They're wrapped in plantable paper embedded with North American wildflower seeds so you can simultaneously pretty up yourself and planet.
They are then shipped with reused and recyclable filler in Forestry Initiative packaging.  Eryn even delivers local orders herself by bicycle.  Talk about a business that pedals the extra mile!
Available: Etsy  | Apothecary Muse


Meow Meow Tweet is a New York City-based vegan skincare company certified cruelty-free by Leaping Bunny.  With small-batch crafting, unrefined plant oils, and cold-pressed essential oils everything is super fresh and pretty much how it comes from nature. 
As for their zero waste product lineup, theirs includes soaps, skins exfoliants, skin repair balms, make-up remover, and more. All in all, their products pair really well with other zero waste make-up to help cleanse and clarify the skin underneath. They come packaged in glass jars or cardboard.
We really love their biodegradable PCW cardboard stick deodorants, which we've talked about a bit before.
All in all, they're really trying to ease people toward choosing ethical beauty and personal care products so more people do it! Their goal is to make the "experience [of making small changes toward completely natural goods] accessible and our process transparent".
They also donate on a regularly basis to a diverse list of charities!
Availability: Amazon US  |  The V-Spot |  Meow Meow Tweet


Rainwater Botanicals makes "responsibly sourced, natural-derived skincare, ethically created, never tested on animals (and also amazing for you)". They're believe in this so much, they're a certified member of the Safe Cosmetic Business Network.
We first discovered their irritant free and naturally antibacterial deodorant, but they also make perfumes, bar soaps, shampoo and conditioner bars, and facial serums. 
An older company relative to this list, this 1999-born company started with just one product: a simple, natural multi-purpose healing salve. Fast forward two decades and a lot of product demand later, they make a huge selection of handmade products. They test on themselves only and consider staying cruelty-free to be one of their three core philosophies.
As for packaging, not everything is entirely zero waste. Some of their facial serums and bath oils, while on glass bottles, have plastic squirt lids. Yes, these are intended to be reused, but if possible, select their other zero waste products. They make plenty of compostable paperboard tube products and bars. 
Available: Etsy | Rainwater Botanicals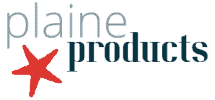 Plains Products is a natural vegan hair care company most notable for their pioneering of the bottle return concept.  Sisters Lindsey and Alison Delaplaine started the company under the dream of helping make the world a plastic-free place. That's why they designed the production line to be completely plastic free, right down to the worldwide shipping.
How is that possible? Let's break down the Plaine bottle return program to find out:
Your first order for shampoo and conditioner will come in a 100% recyclable aluminum bottle with a pump. When it's time for a refill, just order one and select "no pump". They'll then send you a filled "new" bottle to which you'll switch your old pump to and send back the empty bottle in the same box the new one came in.
These boxes, by the way, are custom fit to the bottles to eliminate the need for fillers and made from 95% post-consumer waste and 5% post-industrial waste.  It's plastic free right down to the tape.
Your old bottle will be cleaned, sanitized, and refilled for someone else. Though they are intended for reuse, the aluminum content ensures that if they do get recycled, they get recycled as purely as possible. Aluminum recycling not only takes less energy than original production, but it can be recycled indefinitely with no loss in quality, unlike the "down-cycling" that occurs to plastic.
As much as we love shampoo bars, Plaine is an amazing zero waste shampoo and conditioner option for those still partial to liquid suds.
Each product undergoes rigorous testing prior to approval. First, each ingredient gets the non-toxic green light from the Environmental Working Group.  Second, the finished products get tested. Of course not on animals, but instead on the sisters and their families. That's how much they trust and invest in their products.
They are also palm oil free and totally biodegradable, so you can safely wash your hair anywhere.
Available:    Amazon US   |  Plaine Products


Let's not forget about the zero waste smile! Georganics is a vegan dental care company based in the U.K. Everything is fresh and made to order, so no preservatives necessary. Their big seller is their enamel strengthening, fluoride-free toothpaste, available in enough flavors to suit every palate. They're one of our favorite fresh breath providers, for sure.
You can also buy dental supplement vitamins, oil pulling mouthwashes, compostable floss (a zero waste bathroom essential!). For fresh breath on the go, their ultra portable mouthwash tabs are fantastic! 
All products come in reusable glass pots (with compostable bamboo spatulas for the pastes) and get shipped in craft paper boxes. Labeling is eco safe and printed with vegetable ink. 
If you're in the UK, you can also return any Georganics products and components at not cost as part of their "Zero To Landfill scheme".
Georganics tooth soap contain Sodium Palm Kernelate, "derived from sustainable and organic RSPO kernel oil" (i.e. palm oil) so if you're anti-palm oil, stick to the "toothpaste".
Their products are all cruelty free and vegan (except, strictly speaking, for their silk floss which is "obtained only once the worms have hatched and cocoons are vacant. Made in a way that is more humane to silkworms than many traditional methods". This is also compostable). Their products are manufactured in England and most of their ingredients are sourced locally. They also support The Ocean Cleanup.
Available: Etsy | Amazon US | Amazon UK |  The Clean Collective (Aus)  | Georganics
FINAL THOUGHTS ON ZERO WASTE BEAUTY
It's inspiring to see how many fantastic zero waste beauty brands are out there now, and how many new ones are popping up every day! It's even more inspiring when you consider that these brands are enabled to exist purely by the consumer demand for it. Small changes can make a huge difference! 
People want products with less: less unneeded crap, less bad side effects, and less waste. It's thanks to folks just like you that help these brands survive and thrive 
Check some of our other lists for more specific product recommendations from these companies.  And please reach out if you know of any awesome zero waste beauty brands that have slipped under our radar. You reach us in the comments or through a message!
*Sometimes our posts contain affiliate links. If you buy something from a featured brand we may earn a few cents. To learn more, see
here