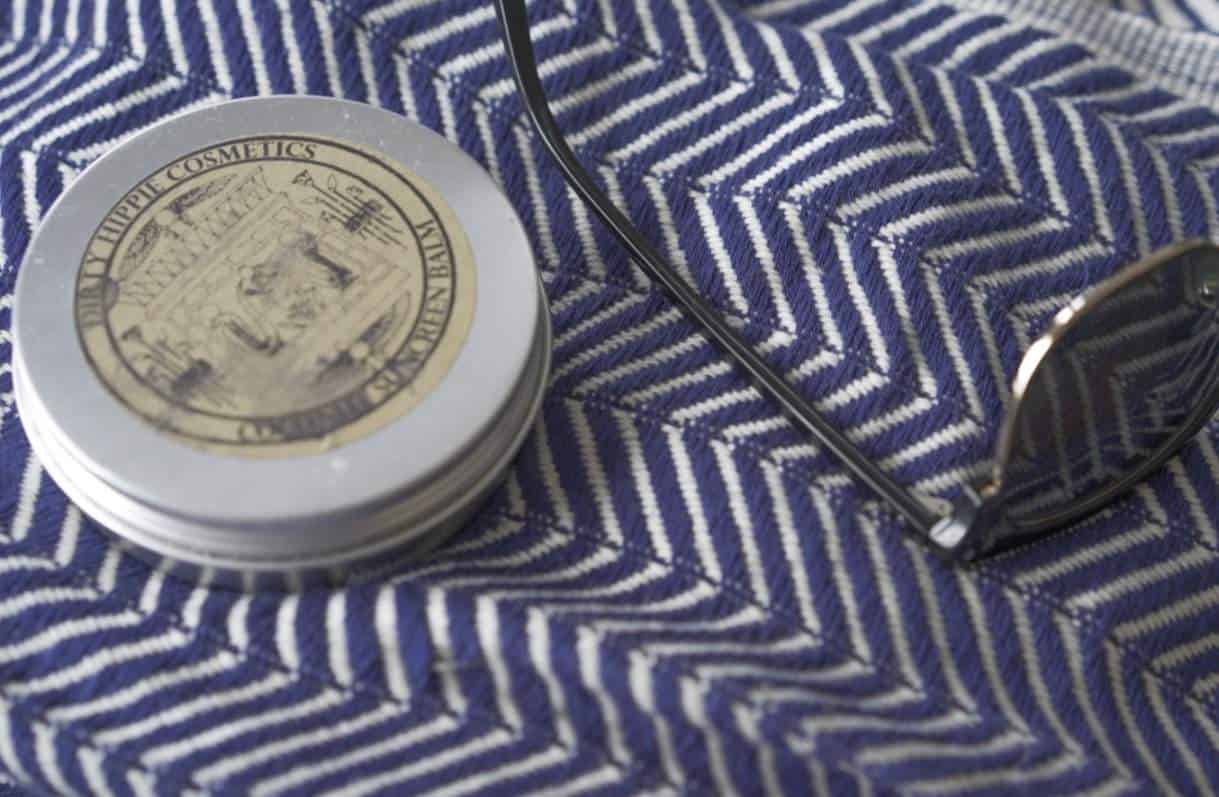 Ahhh, summer…. Long days, sunshine, and skin cancer. 
At least that's what all the fear-mongering makes us believe. And being from Australia, right underneath that lovely little hole in ozone, we're well acquainted with the damaging potential of the sun.
Unfortunately traditional sunscreens are filled with all sorts of unpronounceable chemicals (like methylisothiazolinone, aka the American Contact Dermatitis Society's "allergen of the year").
These chemicals also block the body's ability to absorb vitamin D (a deficiency which can, incidentally, eventually lead to cancer), as well as disrupt your body's hormone and endocrine systems, according to the Environmental Working Group.
The damage doesn't end there.
When millions of sunscreen-sporting beach-goers go swimming, about 4,000 to 6,000 tons of sunscreen ends up in the ocean yearly, according to the U.S. National Park Service. This is devastatingly destructive to coral reef, one of the most biologically diverse and fragile ecosystems in the world.
These chemicals, like oxybenzone (one of the most common active ingredients in sunscreen), affect the fertility of marine life and contribute to coral bleaching.
We've talked about reef-safe sunscreens before, but this time we're taking it a step further and looking for the best zero waste sunscreen options. After all, plastic bottles aren't good for the world's oceans (or ozone) either.
LET'S TALK SOME ZERO WASTE SUNSCREEN SPECIFICS
​Before we get into the options, let's quickly look at some sunscreen lingo. We promise we'll be brief since we've discussed this previously in another vegan sunscreen article.
Here are a few terms you might encounter in this article and an overview of what they mean.
Nanoparticles: Just like you don't want to breathe in particles, your skin doesn't want to absorb them.  Nanoparticles are particularly crafty because they can pass the skin barrier and causes cytotoxicity (i.e. toxic to cells).  Look out for nano zinc-oxide and nano titanium dioxide.
Free Radicals: The skin cancer-causing derivative of nanoparticles if they pass the skin barrier. That's right: traditional sunscreen itself can actually cause skin cancer!  Research is still being done on this, but both the EU and New Zealand have in place strict regulation around nano-particle containing beauty products.
UVA: Part of the non-visible light spectrum released by the sun that is 95% of the UV spectrum our skin experiences.  It's even present on cloudy days when you don't "feel the burn" but still damages and wrinkles your skin and causes skin cancer.  It even penetrates glass!
UVB: The part of the sun that is most damaging to the skin, causing sunburn and discoloration. Generally, these types of rays are present in sunnier or reflective conditions.
Broad Spectrum: This just means it protects against both UVA and UVB rays.  As such, it's ideal your sunscreen is labeled as broad-spectrum.
SPF: This stands for "sun protective factor".  It basically indicates the amount of time it protects your skin from the sun.  This time, of course, varies based on UV index (or strength of the UV rays) and your natural melanin levels (i.e. skin tone) so play it conservative
FINDING THE BEST ZERO WASTE SUNSCREEN ALTERNATIVES
If this is your first time visiting Sustainable Jungle, we search for products using our beauty & personal care criteria.
We want things to be:
have ethical ingredient sourcing policies and
use zero-waste packaging (meaning either compostable or reusable glass or tin containers – NO plastic, unless it's returnable).
That leaves us with a LOT of research to find the most thoughtful products out there. While we don't always find options that meet every requirement, we hit most of them.
So without further ado, here's our list of eco friendly sunscreens that keep the earth as healthy as you 🙂
1. DIRTY HIPPIE COSMETICS
About Dirty Hippie Sunscreen Balm 
Dirty Hippie's Coconut Sunscreen Balm is a broad spectrum, SPF 30+ balm that you can purchase in either a compostable cardboard tube, compostable sample pot, or reusable tin pot (your choice!).  
The base is non-micronized zinc oxide and raspberry seed, which has natural sun protective properties.
Best yet, its low concentration of essentials oils (or 0% concentration if requested) is especially great for those with sensitive skin.  This also makes it light and less oily than many, which will cause fewer clogged pores!
In addition to this regular "sensitive skin" formula, you can also purchase a bug repellant balm for two products in one.
About Dirt Hippie Cosmetics
We hope we're not sounding like a broken record by mentioning this awesomely sustainable company yet again.
But seriously, they make so many awesome products AND donate considerably to various charities, from The Stroke Foundation (their current charity of choice) to animal rescue organizations.
Aside from sunscreen, Dirty Hippie makes tons of organic zero waste makeup, and skin and haircare products.  Their entire handmade range is also cruelty-free, vegan, and will soon be entirely palm oil-free again once they find a new supplier for some of their ingredients.
Each item is packaged in compostable recycled cardboard tubes or reusable tin and glass, with vegetable ink labels.
Appropriately, this 50% carbon offset zero waste brand is based in an entirely zero waste community.  At their headquarters in Bywong, Australia they use materials at their disposal, from naturally collected rainwater to a totally solar powered headquarters.  
They grow many of their own ingredients locally and only purchase externally (and definitely certified Fair Trade) where necessary.
2. EMPIRESQUID ORGANICS LIFE GUARD FACIAL AND BODY SUNSCREENS
*Note: Vegan option available 
About EmpireSquid Sunscreens
EmpireSquid's has individually designed zero waste face sunscreen and zero waste body sunscreen.
Their Facial, Zinc Oxide, and Red Raspberry sunscreens are all pretty similar at the ingredient level, but the facial sunscreen is designed to be lighter and even easier to rub fully in with no greasy residue.
Aside from the three options, you can also choose "original" or "extra protection" for each kind.
"Original" provides an estimated 20-40 SPF and the "Extra Protection" a bit higher, due to a higher non-nano zinc oxide content.  However, they clearly state they "have not laboratory tested this sunscreen […] regarding its exact SPF rating".
All three sunscreens contain non-nano zinc oxide, shea butter (which helps not only provide consistency but also filter the sun) and essential oils, which they will omit upon request. Note these are NOT strictly vegan because each also contains beeswax, but since they're handmade to order, they will make you sunscreen without beeswax upon request.
Each product comes in a reusable 8oz glass jar.  They also make Sunshade Natural UV inhibitors but these come in non-zero waste plastic spray bottles.
About EmpireSquid Organics
This quirkily-named and family-run zero waste brand aims to provide affordable, yet "amazingly wholesome" and responsible zero waste skin care for men, women, and children alike.
Since their 2013 upstart, they've gained a big group of loyal users and have lots of great reviews.
Everything is handmade to order with about 70% organic ingredients (though they keep growing that percentage!) that are purchased through fair trade channels and ethical suppliers. Each product is all natural, cruelty-free, and palm-oil free.  
For vegans, don't worry; they make lots of vegan-friendly products, too!
3. SAVONNERIE DES DILIGENCES SOAP SUNFLOWER MINERAL SUN BUTTER
*Note: While this sunscreen is vegan, some Savonnerie des Diligences products contain beeswax
About Savonnerie des Diligences Sun Butter
Comprised of a powerful combination of non-nano zinc oxide and sunflower oil, the Sun Butter is broad spectrum and water resistant (thanks to the candelila wax) and provides UV-free tan-tinting (due to its carrot oil).
Sun protection AND a non-chemical tan?! Who knew?
The sunflower oil is dry and non-comedogenic (i.e. non zit causing) so absorbs flawlessly with no oily residue.
Not only is it protective, but actually tissue regenerative, due to the carrot oil's high concentration of beta-carotene. To top it all off, the Shea butter makes it moisturizing, too.
It comes in a reusable plastic free tin pot. The "totem animal" illustrated on its label is the saddleback seal, a marine mammal that loves sun tanning as much as the rest of us and stands to lose a lot if we keep polluting the oceans with non zero waste sunscreens.
About Savonnerie des Diligences Soap
As the name suggests, this Quebec-based company is a soapery, but they do also make some other skincare (hence the vegan sunscreen).
Many of their products come in compostable cardboard or reusable glass and tins with lovely and unique graphics and sketches on all the labels. An artsy touch for these artisan products. Their goal is to become totally zero waste brand. They also offer discounts for returned packaging.
In 2005, Marie-Eve Lejour started making soaps that would be soothing enough for her children's eczema. Over the years, she kept growing until it became too much to stay family-run, though she still has a close hand in the production of all her products.
All their products are cruelty-free, palm-oil free, plant-based, and biodegradable (so safe to use in natural waterways). Many of their chosen ingredients are non-GMO and organic, but they choose not to certify their products as such.
Many of their products are vegan however they do use ethically sourced beeswax from a reputable local supplier. Savonnerie des Diligences try to work with suppliers who have the same values as they do which in short are: Rigor, consistency, diligence, transparency, effervescence and pleasure at work.
Their Shea butter is sourced from a fairtrade women-run business in Mali.
Despite their growth, Savonnerie des Diligences is quite diligent about their eco footprint too, both in their packaging and their refusal to ship by air. When shipping to Europe, they go by sea to reduce emissions (so order 4-6 weeks ahead of time!).
We also love that they refuse to deal in liquid soaps, both because that would require too many unnatural stabilizers and because bottles are unsustainable.
4. BEE YOU ORGANICS OCEAN & CORAL REEF SAFE ORGANIC SUNSCREEN
*Note many of this brands products are not suitable for vegans but there are vegan options available, including for sunscreen.
About BeeYou Organics Plastic Free Sunscreen
BeeYou Organics's broad-spectrum sunscreen not only has tons of 5-star reviews on Etsy, but it's also made with entirely USDA-certified organic ingredients, which are simply unrefined Shea butter, beeswax or carnauba wax, unrefined coconut oil, sweet almond oil, and sunflower oil.
They make both vegan and non-vegan versions of the sunscreen, meaning you'll either have beeswax or Carnauba wax as a waterproof element. Note that Carnauba wax is not quite as effective at waterproofing and will simply need to be reapplied a bit more often.
In the ordering options, you can also select to get sunscreen with (added lavender and tea tree oils) or without (unscented) bug repellant properties. For something a little bit lighter for the face, they also make sun protective Organic BB Cream.
They come in either reusable tins or compostable paperboard push-up tubes. They even offer a "no-label" option to be truly zero waste.
About BeeYou Organics
In the lush natural forests of the US's Pacific Northwest, BeeYou's founder Larissa creates healing and soothing skincare and cosmetic products.
With holistic roots, Larissa is meticulous about each ingredient's purpose.
Aside from providing clear list of her ingredient choices, she assures us that they're all natural (and almost all organic), ethically sourced, non-GMO, cruelty-free, alcohol-free, palm oil-free (including derivatives), and preservative-free.
Some products do contain non-vegan emu oil and beeswax but they offer plenty of vegan options and support ethical beekeeping by donating to WSU bee research projects.
Bee You Organics supports small business, various local charities, and are beginning to employ economically disadvantaged women as they grow and need more hands on deck.
5. APOTHECARY MUSE WOODSY WARRIOR SUN STICK
About Apothecary Muse Warrior Sun Stick
The Woodsy Warrior Sun Stick is designed for exactly that. Its durable push-up cardboard stick is portable and designed to be thrown in a backpack for a long day out.
Not only does it provide 2-hour SPF from sun and wind, but from insects, due to a unique blend of naturally insect repellant herb infusions and essential oils.
Made of a gentle blend of organic Shea butter carrot seed oil, rosehip seed oil, and neem oil, it's safe for both face and body. It goes on clear and dry, and won't clog your pores.
Plus these sticks are vegan, cruelty-free and reef-safe(per the latest guidance from EWG and the National Park Service advisory on included ingredients).
Eryn, the maker, recommends reapply after swimming or excessive sweating and notes that the essential oil blend is also formulated to be safe for pollinators while repelling other insects.
About Muse 
Apothecary Muse specializes in "Adventure Skin Care: Nature, Adrenaline, Science and Art", despite being based in the bustling metropolis of Pittsburg.
The company started in 2013 to fill what founder Eryn Hughes saw as a gap in the market geared toward the needs of outdoor enthusiasts and athletes. These guys are durably designed for the dirty, sweaty, and sore.
Aside from award-winning cold process soaps (the 2017 Design Mania award to be exact), the 100% cruelty-free, all-vegan product line includes deodorants, muscle salves, and more.
She uses many ethically wild harvested ingredients and grows much of the rest herself.  For everything else, she sources organic (where possible – some ingredients like minerals can't be classified as "organic") and local from companies that have ethical practices of their own.
Eryn is clearly passionate about Ethical Sourcing which is great to see! Here's what she had to say about it:
"When sourcing materials, I look for real people who share the values of fair trade, giving back to the community, and reduced impact. My olive oil supplier is a Greek family-based business who ships their whole, organoleptic certified olives to Pittsburgh and they press them 10 miles from my studio which reduces shipping materials and emissions. After they bottle the top shelf, I get the middle shelf olive oil which is a little more cloudy and wouldn't look good in a bottle but is still food-grade and I use it to make soap (which they get a portion of). This reduces their waste and increases both of our profitability. I recently chose a new bulk supplier for other materials because of their details in material safety data sheets and ability to answer specific questions about deforestation impacts. When I am purchasing at an increasing volume, it is essential to me to maintain reduced impact."
There are no SLS, detergents, or synthetic dyes and fragrances in any product. Eryn also makes sure sheresearches the safety of even natural ingredients (given the definition of "natural" is broad, to ensure the safety for users and herself during production.
We have confirmed with Eryn that no palm oil or its derivatives are used in any of her products (she reformulated a few years ago).
You can see all other ingredients on Apothecary Muse's full raw materials list.
Deodorant, lip balm and sunsticks come in compostable cardboard tubes (typically composts in 90 days in a commercial facility, a bit longer in home-based composts).
Salves and testers are packaged with reusable stainless steel tins and the laundry sticks are in organic cotton muslin bags. Custom packaging options include the muslin bags, paperboard boxes for soap and clear, plant cellulose bags for gift sets. Eryn also uses natural, environmentally-safe adhesive labels printed with wax-based ink. Her soaps are actually wrapped in plantable paper embedded with North American wildflower seeds. So cool!
When it comes to shipping, she uses reused and recyclable filler and Forestry Initiative packaging – no plastic in her shipping at all!
For local orders, she actually delivers herself using a bicycle. As for the bulk packages which raw materials arrive in, they either get sent back to the manufacturer for reuse  or donated to local compost organizations for expanding their reach.
During production, they use recycled paper towels for hands and unused, but discarded medical laboratory towels.  All the studio's cleaning supplies are either made in house or from another environmentally friendly company.
Eryn also donates a considerable amount of time (40-100+ hours a year) and donates excess product to trail users and women's shelters and she keeps her product price points accessible to people of many income levels.
Finally, Eryn teaches soap classes and has a code of conduct that works to establish a safer space for people of color, various genders, age and ability:
"Inclusiveness is essential to the long-term sustainability of environment and economy, sharing information and learning from each other is one of my most important contributions to the Triple Bottom Line."
Inspiring! She is truly a creator and entrepreneur worth admiring.
6. BYROBINCREATIONS SUN LOTION BAR
About ByRobinCreations Vegan Sun Lotion
ByRobinCreations' vegan sun lotion is a simple little bar that's both waterproof and SPF 30.That makes it a nice long-lasting and durable sun solution for beach goers and pool partiers alike.
Its main ingredient is non-nano zinc oxide, but it does have a host of other natural ingredients that all carry their own degree of natural sun protection. These include organic shea and cocoa butters, sandalwood, myrrh, and carrot seed oil.
It comes in a compact tin pot that's both reusable and highly portable. Great for on the go!
Their other sunscreens come in liquid tubes and solid sticks, but the packaging for both of these is plastic, so just stick with the bar.
And because mistakes happen to the best of us, if you do happen to lose track of time in the sun, they also make a Sunburn Soothe Cooling Lotion Bar.
About ByRobinCreations
Based in the USA (in the very sunny state of New Mexico!) ByRobinCreations started small, with some experimental dabbles in vegan lip balm and vegan deodorant.  
After a lot of success and great reviews (particularly about the balance of quality and affordability!), she expanded her line to haircare, tooth products, and more.
All vegan, all cruelty-free, all natural!
Plus, she really cares about those personal touches and each order comes with a hand written thank-you note along with a free trial size gift.
7. LITTLE TREE NATURALS RASPBERRY & CARROT SEED SUNSCREEN
*Note: We have attempted to confirm the policies directly with this brand 
About Little Tree Naturals Vegan Sunscreen
Little Tree Naturals makes an awesome (clearly) vegan sunscreen cream that has well over 1000 great reviews.
What's so great about it? First, it carries a higher SPF than many other natural zero waste sunscreens on our list, ranging from 30-50! This is due to the fact that it not only contains non-nano zinc oxide, but both raspberry and carrot seed oils, each of which have a natural SPF factor between 30-50.
Free from any essential oils, it's gentle and friendly for sensitive skin. In fact, the Shea butter is actually moisturizing, non pore clogging, and soothing to your skin.
It comes in a reusable glass jar. From what we can tell, the lid does look plastic so it might be worth reaching out to see if they can send a tin one instead! If not, just make sure you put the lid to good re-use.
About Little Tree Naturals
Little Tree Naturals is an Ohio-based, family run business that specializes in homemade vegan personal care products for the whole family (including a baby line).
Everything they make is vegan, cruelty-free, and natural.
Many of their products (like the sunscreen) we've checked out contain no palm oil or derivatives but they make no mention of their palm oil policy explicitly. 
8. RAW ELEMENTS FACE + BODY SUNBALM
*Note: We are confirming policies directly with this brand 
About Raw Elements Sunblam
This next brand is a little better known in the US (but it still meets just about all our sustainable beauty criteria!).  Raw Elements Sunbalm is an Environmental Working Group top-rated sunscreen. It's approved for all ages, skin types, and for daily use.
Aside from providing a broad spectrum SPF 30, this biodegradable sunbalm contains 95% organic and 100% non-GMO and natural ingredients filled with antioxidants for your skin.
The active sun protection comes from the 23% non-nano zinc oxide, but there's also sunflower oil, green and black teas, coffee bean, hemp seed oil, cocoa butter, mango butter, vitamin E, rosemary oil extract, and beeswax.
While it isn't vegan, due to the beeswax, it is Leaping Bunny-certified cruelty-free, as well as soy, gluten, and nut free.
They make a whole ar-ray (get it?) of different kinds, but most of them come in plastic packaging except for this tin pot packaged one and their Tinted Facial version of it.
About Raw Elements
Raw Elements specializes specifically in sunscreen.
The company was founded by former beach lifeguard Brian Guadragno. In the beginning, he turned his own kitchen into a lab, experimenting to find a safer, more environmental sunscreen that was suited for active people.
Raw Elements USA was born. All their products are sourced, made, and sold in the USA. The company is certified by Non-GMO Project, Natural Products Association, Leaping Bunny, and Environmental Working Group.
Aside from making a great product, they're also passionate about sun safety and environmental education. 
9. KATIE MAE NATURALS ALL NATURAL SUNSCREEN STICK
*Note: While Katie Mae's range is not entirely vegan, she is happy to substitute beeswax for candelilla wax (on request) for vegan customers
About Katie Mae Naturals Sunscreen Stick
Katie Mae's cardboard push-up sunscreen stick is not only in one of our favorite zero waste package solutions, but it's so simple.
Just four ingredients: non-nano zinc oxide, locally sourced beeswax (so not vegan), organic coconut oil, and organic cocoa butter. Simple yet broad spectrum effective with an SPF of about 30.
She even states the exact size of her non-nano zinc oxide: 0.24 micron, which is well above the nanoparticle qualification so there's no chance it'll get absorbed into the skin.
Upon request, you can get a slightly tinted version to make it less visible on the skin, which adds just one more ingredient to the list: organic cocoa powder.
She also makes a Natural Bug Repellant and Sunscreen combined to fight two pesky outdoor concerns at once.
About Katie Mae
Hailing from a 100-acre family farm in Ohio, Katie Mae and her husband Johnny call their goods "simply gifts of the earth, mixed up with out ideas and brought to life." 
Their "Over the Garden Gate" skincare line was actually inspired by her very own garden, and the horrifying realization that, on average, women expose their bodies to 160 chemicals daily.
Instead, Katie Mae Naturals uses only natural, organic ingredients that are primarily locally sourced (with a few exceptions where necessary). Due to concerns around the ethical sourcing of mica (read more abut this here), Katie Mae uses synthetic mica in their shimmer body powder. This is the only non-natural ingredient used in any of her products.
Katie Mae works and lives on a farm so sourcing local is super important to her and she uses plants and herbs grown in her own garden. If ingredients can't be sourced locally, she seeks fair trade ingredients instead.
All products are 100% cruelty free, palm oil free, as well as free from pre-made bases, fillers, preservatives, parabens, phthalates, sulfates, dyes, or synthetic fragrances. Any scents are from flowers grown in their own garden!
For zero wasters, include a note and she'll be sure to mail completely plastic-free. Also, Katie Maeoffers refills for products in glass containers – simply drop her a note to send glass jars back for refill.
And in an effort to reduce waste on their part, they use biodegradable or reusable supplies as much possible and ship in reused mailers collected from friends and family. Katie Mae's business is a small family run operation and her family lives and operates the business as sustainably as possible.
Additionally, Katie Mae's family along with several local conscious individuals, formed a group in their county called Sustainable Medina County and they work at "protecting the environment to ensure a healthy ecosystem for today's residents and future generations".
They fight to get a community charter initiative on their ballot that gives residents the right to vote on proposed projects that pose a threat to the environment. Katie Mae donates time to this cause.
10. ANAKIEL MINERAL SUN BALM
*Note: We have attempted to confirm the policies directly with the brand
About Anakiel Vegan Sunscreen Balm
Anakiel's cruelty-free and vegan sunscreen balm offers excellent all weather protection against the sun.
Due to the inclusion of organic candelilla wax, it's water resistant and helps reflect and harmlessly absorb UV rays. It carries an SPF of about 35+.
All natural, the ingredients are designed to work together to protect and nourish skin. The organic rice bran and coconut oils moisturize and the Karanja oil has anti-microbial and anti-aging properties, so it protects against the sun-related age spots. The Buckthorn oil is rich in antioxidants, Vitamins A and E, and omega-3 and 6 fatty acids, so it restores and stimulates natural skin regeneration.
They also make a Botanical Protective Facial Serum, which does come in a glass jar, but has a plastic squirt lid.
About Anakiel
 Based out of Montreal, Canada, Natacha Bergeron created Anakiel in 2014 out of an initial attempt to cure her children's eczema.
After wild and unexpected success, she expanded into a whole line of luxury chemical-free, cruelty-free and vegan skin care products.
They view these products as going beyond simply skincare, but as "a real fusion between our passion for our family, health, and nature and all that is wonderful to teach us and to offer".
Their (literally) head-to-toe line of botanical-based products are palm oil-free, as well as free from preservatives, petroleum and derivatives, dyes, synthetic fragrances, GMOs, and parabens.
FINAL THOUGHTS ON ZERO WASTE SUNSCREENS
While completely covering up is really the only way to escape UV rays, there's no summer fun in that! So why not show some skin with a little zero waste sunscreen protection.
With the peace of mind knowing you aren't damaging your skin, the reefs or the environment, go out and eco-consciously catch some rays!
We hope we've been able to shed some (sun)light on great zero waste sunscreen options out there (so you won't need to shed some skin after a bad burn).
As always, please let us know, in either the comments or a message, if we missed something!
Other articles you might like …