Our Guiding Principle For Reviewing and Featuring Brands & Products: Progress Over Perfection
At Sustainable Jungle we believe that sustainability is for the masses and should be embedded into the very fabric of our society.
However, it is unachievable for most brands or products to be 100% sustainable and ethical within the current constraints of the capitalist system where transparency and accountability is just not where it should be.
We believe the best way that we can help to steer the ship towards a better future is to encourage as many people, organizations and businesses to get on board as possible.
What this means in practice is that we serve to educate our readers and the brands we work with on what "better" looks like.
We celebrate small actions towards a better future. And we believe that genuine efforts to do better should be highlighted and used to inspire more positive change.
While we wholeheartedly support the critical role that activists play in highlighting greenwashing and demanding change, we believe our role is to focus on the good that is being done in the world and inspire better behavior.
What You Can Expect From Us
We will celebrate genuine positive actions taken by brands, organizations and individuals.
In our content, we will encourage readers to support brands creating products that are better from a sustainability and ethics perspective.
We will take great care to avoid greenwashing in any form. And any brands, organizations or individuals featured who are found to be greenwashing will be immediately removed. Please contact us here if you believe we have a feature that supports a greenwashing agenda.
We acknowledge that what makes something "sustainable" or "ethical" can be subjective and is on a spectrum. To ensure we have a balanced approach to how we present and feature brands, organizations and individuals, we will listen to feedback from our readers and our community. We will make adjustments to our approach as the bar for what "better" looks like continues to improve.
What You Can't Expect From Us
We will not rebuke a brand, organization or individual for not being "perfect" if there are genuine sustainability and ethical efforts being made on their part.
As we lack the capacity, we will not audit brands, organizations or individuals to confirm the veracity of their sustainability and ethics claims.
We will assume honesty as a baseline, and rely on third party certifications as well as community and reader input. 
Brand & Product Reviews
Everything we recommend to you on Sustainable Jungle is independently researched and we ask all brands to confirm their claims. To avoid waste, we test products on an as needed basis.
You can see the results of some of our product reviews on our YouTube Product Review Playlist.
Affiliate Links
Sustainable Jungle's posts will sometimes contain affiliate links to other third party sites (for example to a marketplace/retailer like Etsy or EarthHero).
We will clearly denote any content that contains affiliate links.
If you purchase something through one of these third party sites we may earn a small commission. Importantly, this does not increase the price of the product to you as the customer however it is an important source of income for us as it enables us to pay our writers, editors and ourselves for the countless hours of love and hard work that go into creating Sustainable Jungle.
Sustainable Jungle is not responsible for the content or the privacy practices of third party sites and expressly disclaims any liability, damages or detriment arising out of such content or practices.
Sustainable Jungle is also a participant in the Amazon Affiliate Program. As an Amazon Associate, we earn from qualifying purchases. We realize Amazon is not an ideal partner for a site focused on ethics and sustainability and will always look for an alernative retailer ahead of including Amazon.
Sponsored Posts
Occasionally we will allow sponsored content. We will always denote any sponsored content as follows: *Sponsored content or *Sponsored inclusion.
Our sponsorship agreements clearly state that we will only present our honest opinion of a product or brand. We have and will turn down sponsorship deals where we feel uncomfortable advocating for a brand's sustainability claims.
Sustainable Jungle is not responsible for the content or the privacy practices of third party sites and expressly disclaims any liability, damages or detriment arising out of such content or practices.
Giving Back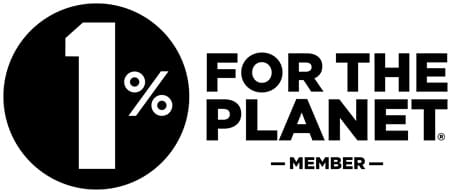 Sustainable Jungle believes in giving back which is why we are members of 1% for the Planet. This means that we are committed to giving away 1% of any revenue we earn directly to highly vetted environmental nonprofit organizations.
Read more about our giving here.
Join the movement: better.onepercentfortheplanet.org
#BeOnePercentBetter
Any questions on the above? Get in touch and we'll get back to you as soon as we can!