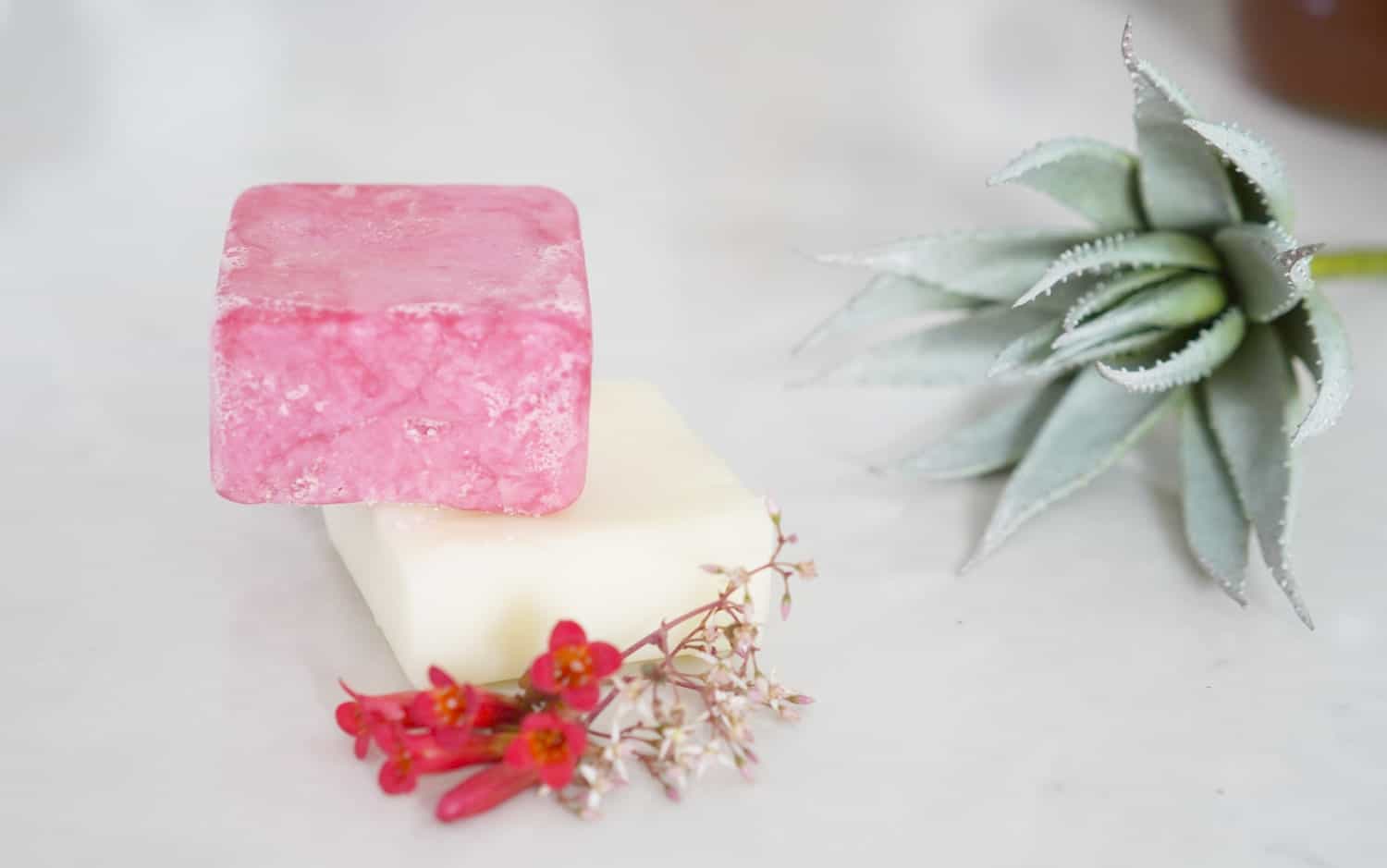 Zero-waste refers to a philosophy that seeks to reimagine our use of products, using only that which can be reused or composted rather than sent to landfills or incinerated. Hence the "cradle to cradle" approach as opposed to "cradle to grave".
Now going zero waste is not an over night thing. It's small steps and incremental changes overtime, there is no end goal, there is no "I'm finally here" or "I've crossed the finished line", it's a lifestyle and you can be as aggressive or laid back about it as you like.
We've taken our own (small) steps to live a more zero waste lifestyle (for a few examples here are some previous posts on the subject: Zero Waste vs Recycling: What's the Difference, Zero Waste Travel: Tips For Living Life On The Road and Life Without Plastic and Waste), and we can honestly say that it has made the biggest difference to making our own life more sustainable. And we love it.
Back to the topic at hand!
What about shampoos and conditioners? We are so conditioned (pardon the pun) to see hair care as liquid that comes in plastic bottles. Which, by all intents and purposes, is fairly unhealthy…if laid out flat, the number of shampoo bottles condemned to landfills in a year could fill 1,164 football fields?
Our goal is to introduce you to some great eco-friendly companies offering zero-waste hair care, like shampoo bars that not only eliminate waste but are also all-natural and concentrated, giving you more hair nourishing power in an even smaller package.
If this is your first time visiting, our approach to sustainable beauty is to look for brands and products that are
have ethical ingredient sourcing policies and
use thoughtful packaging (compostable, ideally)
We know, that's a tall order and believe us it takes a fair bit of time to find these brands (most of which will tick the majority of those criteria)! We hope this is a helpful resource for you! If you have any other brands or products that you think make the cut and would like us to share, please do leave a comment or send us a message!
ZERO WASTE SHAMPOO & CONDITIONER
Ethique haircare:
Ethique specializes in shampoo and conditioner bars. We LOVE bars! Why?
Think about it: it's tough to put a liquid or gel in anything that's not glass or plastic.  Bars, however, can be safely and securely wrapped in recyclable paper or not wrapped at all! If you travel a lot, say goodbye to TSA liquid restrictions, because bars are a breeze at the airport.
Ethique's shampoos and conditioners are palm oil free, vegan, natural and cruelty free and there are a number to choose from based on your hair needs (from oily to frizzy to dandruffy, they have a very impressive range!).
They're also way more concentrated than regular products so it's designed to last up to six times longer! Their Conditioning Wonderbar, for instance, is the equivalent of five bottles of conditioner.
That's huge bang for your buck and that's also five less plastic bottles going into landfills!
About Ethique:
Ethique  is a fairly new brand (2015) originating from New Zealand, Christchurch. But thankfully their products are available around the world.
They specialize in all things bar related: from facial cleansers to scrubs to natural deodorants.
Besides the very impressive response to their product range they're also super sustainable and tick each and every one of our boxes!
As mentioned above, they're not only certified cruelty free and vegan, but also palm oil free, plastic free and use minimal, sustainable and biodegradable (make sure you toss this in your compost!) packaging for everything.
They're a certified B-Corp and are among a rare percentage of zero-waste companies certified as climate neutral AND donate either 2% of revenue or 20% of profit (whichever is higher) to charity. How good is that?!
Seriously. Check our their story here for more info!
Plaine Products haircare:
If you're not quite ready to say goodbye to traditional liquid shampoo and conditioner, Plaine offers all-natural shampoo and conditioner in 100% recyclable and refillable aluminum bottles.
They even have travel sizes available!
What really makes Plaine unique, however, is their attentiveness to being zero-waste even in product shipping. It's one thing to offer a zero-waste product, and another to send it all over the world achieving the same thing.
Here's how it works: For your first order, you'll receive a pump, but when ordering refills, just be sure to select "no pump".  They'll send you "new" product filled bottles in custom fit boxes, so no packing peanuts, Styrofoam or air bags! Plus, the actual cardboard is recycled from 95% post-consumer waste and 5% post-industrial waste, and they use plastic free tape.  This means their packing materials are 100% green and zero-waste.
Once your refills arrive, switch over the pump from your first bottles and send the empty bottles back in the same box. They take care of the rest, sanitizing and cleaning the bottles to get them ready to send to someone else!
If you choose not to refill your Plaine order or are unable to send them back, you can recycle the aluminum bottles yourself, a process that requires less energy than original production!
Aluminum is great because it can be recycled indefinitely with no loss in quality, unlike plastic which is "down-cycled" to lower grades each time it is recycled until eventually, it must be condemned to the landfill.
About Plaine Products:
Plaine Products is a sister-owned company, founded by Lindsey and Alison Delaplaine, that specializes in vegan, cruelty-free, palm oil free, chemical-free, and biodegradable hair and body products.
Since the entire company started with the dream of having less plastic in the world, their entire production model is completely plastic free.
Not only do the sisters personally try all their products on themselves and their families before approving them, but they also run every ingredient through the Environmental Working Group database to ensure every single one is non-toxic!
Lush haircare:
If you're looking for hair-care variety in your zero-waste quest, Lush may have just what you are looking for.
We get that most shampoo bars leave a little to be desired in terms of variety. Lush, however, has 28 different shampoo options, including bars and creams for all different hair types.  They even sell a dry shampoo for those days when you hit the snooze button just one too many times.
Lush also offers both bar and cream conditioners including a vegan option.  Some of Lush's products come in recycled plastic containers, but they offer plenty of bar and naked products as well to satisfy your search for zero-waste.
About Lush:
Lush offers a variety of fresh, handmade personal care product and cosmetics, including perfumes, deodorants, soaps, make-up, sunscreens, even Henna hair dyes.
All products are vegetarian  (many are vegan) cruelty-free and they only purchase ingredients from suppliers who are also certified cruelty-free. Unfortunately, Lush products are not palm oil free or entirely natural, as many of them do contain the sulphate SLS.
For us, the palm oil thing is a deal breaker and we choose not to use Lush for this reason. However, Lush does seem to be putting in a tremendous amount of effort to do the right thing and we appreciate their transparency.
If you're considering using Lush, do read up on them and make your own decision based on your ethical priorities.
It's also important to point out the positives though.
Lush are doing a great job on the packaging front: for creams, bottles, lipstick tubes, and the like, Lush uses a simple black plastic pot, a simple, no-frills packaging that "ensures customers pay for the ingredients inside their product, not the distractions on the outside".
These Lush black pots can supposedly "have more lives than a cat", made from BPA-free mixed polypropylene (PP) that can be reused again and again.  Because PP plastics are harder to recycle, Lush will do it for you at an in-house recycling center where old pots are chipped, washed, melted, and remolded before refill.
As a thanks for returning your pots and reducing plastic waste, they'll send you a free face mask. Gift boxes and tags are made of entirely recycled cocoon paper and cardboard that can later be composted. Delicate items that require some padding are wrapped in biodegradable cellulose that can actually be composted!
They also provide clear guidelines on how to recycle all their products.
Friendly Soap haircare:
As of 2018, Friendly Soap sells two shampoo bars: Lavender & Geranium and Lavender & Tea Tree.
Both are cruelty-free, palm oil free, vegan and 100% natural (free of parabens, sulphates, triclosan and phthalates). They are also made with only a handful of ingredients: Castor Oil, Coconut Oil, Olive Oil, Lavender and Tea Tree essential oils, water.
We've tried the Lavender and Tea Tree and can thoroughly recommend it! It's super foamy, does a great job of cleaning, doesn't dry out your hair and lasts for ages (be sure though to keep it in a dry spot).
Long lasting and compact means less waste, after all! P.S. They also offer some great tips about the transition process to natural shampoo and exactly what to expect from it.
About Friendly Soap:
Friendly Soap is an award winning soap maker based in the UK.
All their products are cruelty-free, 100% natural, vegan and palm oil free, and the company holds a "Best" rating with Ethical Consumer.  Their packaging is made of completely non-plastic, recycled materials, that are also recyclable once you're done with them.
They use the old school cold process method to manufacture their soaps, which ensures there are ZERO by-products.  
They are then packaged in recycled, completely plastic free cardboard boxes.
Rob and Geoff, the founders of Friendly Soap, view their company as more than simply manufacturing soap, but rather as a learning process on how little we can impact nature. Check out our brand guide on them here for more info!
Living Naturally haircare:
Living Naturally makes a lovely range of shampoo bars and liquid, with a corner stone ingredient being the soap from their soap nuts.
Soap nuts are comprised of dried fruit shells that contain saponin. A 100% natural (no fillers, foaming agents, phosphates, bleaches, or parabens) soap that's released when the soapnuts touch water.
While most commonly used as laundry detergent, simply boiling these soap nuts yields a liquid shampoo. Best of all, 9-10 nuts yields as much as you would need for a few washes and the nuts can be reboiled several times.
They also have a number of hair treatments, including an organic herbal hair rinse conditioner. All their products are cruelty-free, vegan, palm oil free and free of harsh chemicals.
About Living Naturally:
Living Naturally was the first "soapnut apothecary" in the world, founded to provide biodegradable, hypoallergenic, sustainable and environmentally friendly products (for both laundry detergent and personal care).
Their range is super impressive and is also palm oil free, vegan, cruelty-free, organic (or biodynamic) and gluten free.
Living Naturally put a lot of thought and care into their sourcing policies and their packaging (they cater to those living a zero waste lifestyle) and focus on being as sustainable as they possibly can be.
While they use primarily biodegradable or compostable mailbags, they also honestly admit that packaging methods may use some plastic (which is completely recycled), though they are happy to accommodate paper-packaging requests.
They also give generously to a variety of charities!
Sea and Clean haircare:
Sea and Clean makes natural, sulfate-free, shampoo bars made from a variety of cleansing and nourishing materials like organic apple cider vinegar, molasses, hemp, honey, and more.
One of their bars even uses a combination of beer and Dead Sea mud. Who knew that the malt and hops are loaded in hair-strengthening protein? We'll take two pints, please!
Sea and Clean uses unique combinations of essential and pure oils, herbs, flowers, fruits, vegetables, and clays to form shampoo bars for all hair types.  They don't strip color from dyed hair as quickly as chemical cleaners.
To top it all off, all bars are wrapped in paper and nearly all have recycled paper labels which can be composted. When shipping, Sea and Clean do not even include a packing slip to save on ink and paper.
About Sea and Clean:
Sea and Clean states, "It is just as important what you put on your skin as what you put in your body."  Their goal is to provide personal cleaning products, including shampoo bars, soap bars, and face cleaning products, free from toxins and artificial scents. The company began the creation of natural laundry detergent, fabric softener, personal soap, and everyday cleaner, and eventually narrowed in on skin and hair care.  Everything is handmade without use of synthetic colors or scents, filler oils, sulfates, or pre-made bases. Most are palm-oil free, and their website offers extreme transparency in which are and are not. Vegan options are available but they do use honey and beeswax in some of their products so check first! Despite its young age (founded in late 2015), Sea and Clean is gaining popularity and has shipped packages to every U.S. state except Wyoming (if you're reading this and living in Wyoming, let's close the gap and make it 50/50!).
Beauty and the Bees haircare:
Beauty and the Bees makes a wide variety of hair products, many of which are in the form of bars wrapped in recycled cardboard.
Not all their products are vegan, as some contain beeswax and goat's milk, though all are cruelty-free and ethically sourced.
All products are free from palm oil, petrochemicals, synthetic fragrances, toxins, and plastics – designed not to pollute your body, or our waterways. Instead, they are made of unique combinations of fruit clays, herbs, spices, oils and tons of other natural ingredients, the specific combination of which determines bar color and best use.
They also do their best to custom design different recipes for different hair, even offering a guide to choosing the best shampoo.  For instance, their Rosemary and Mint bar is made specifically for brunette and red hair.  We're super keen to try the Real Beer bar!
Watch a short video intro to their many products.  Besides selling products, they also teach you how to use them and offer tons of resources for zero-waste hair care, like this troubleshooting guide.
Be aware: Beauty and the Bees DOES operate entirely palm oil free (for 10 years now!), but they didn't always, and you may still find it listed in the ingredients on the label of your product.  This is because they do not want to needlessly waste the remaining labels by simply throwing them away.
About Beauty and the Bees:
Beauty and the Bees was founded in 1993 by Jill Saunders after a recent emigration from Britain to Tasmania, Australia and a long-term struggle with adult eczema.
As a result of her condition every single ingredient that goes into handmade products is scrutinized. All recipes are based on traditional, natural ingredients that have been used for hundreds of years. And the products are made n in clean, chemical-free environments.
Best of all, Beauty and the Bees has been plastic free for 25 years, right from the beginning!  They calculated that they have proudly prevented over 1 million pieces of plastic from going in landfills.
Since the start, they have been passionate about not creating megafactory waste, recycling wherever possible.  Their very first brick-and-mortar store was built using entirely recycled materials!
After years of perfecting and trying "every combination of packing materials known to man" they are experts on minimum impact shipping. All packing material is recycled and biodegradable, from cardboard boxes produced in-house by a shredder fondly called Hal 9000 from cardboard generated by their own business and other nearby small businesses.
Even their cornstarch packing beads and spoons are biodegradable, natural, and edible.  That's right, you can actually feed your chickens with them!
Not many companies can make beauty products and chicken feed all in one shot. Read more and watch videos about the story behind Beauty and the Bees here.
Emerson Soaps haircare:
Emerson Soaps offer two scents of shampoo bars (Lemongrass Peppermint Argan and Patchouli Spearmint Hemp).
All bars are handmade using the cold process method. They're free of palm oil, sulfates, synthetic fragrances, and other artificial ingredients or pre-made bases.
These bars produce a super foamy lather, ensuring you don't need much to wash complete. Reviews report one bar lasts over four months! They even sell a cedar soap dish for you to store your bars in a non-plastic natural container. This will allow you to properly dry your shampoo bar in between uses, extending its life.
These bars are not vegan, due to the use of silk as an ingredient in some of the bars.  However, Emerson uses cruelty-free silk, or that which has been harvested from abandoned cocoons after worms have discarded them.
About Emerson Soaps:
Emerson is a small soap business based in the U.S. state of Florida.  John, the owner and soapmaker, creates all his own recipes based on years of experimentation and personal testing.
Nearly all their products are vegan. Otherwise, all are cruelty-free and all natural. John is very particular about the purity and quality of each and every ingredient, using only true, fragrance-free essential oils.  Their motto is "Clean Body, Clean Conscience!"
Many people find that by switching to organic, all natural shampoo bars, their hair is provided all the moisture and nutrients it needs, eliminating the need for additional conditioner.
However, if you have extra long, fine hair, you may want to supplement with some zero-waste conditioning bars or a conditioning rinse. Here's a simple household one we really like:
Apple cider vinegar (ACV) is such a great natural zero-waste alternative that cleanses your hair, removing any build-up or greasy residue left behind by your shampoo, while not completely stripping its own natural oils.  This leaves your hair silky, smooth, and tangle-free.
Beyond that, ACV improves overall follicle health, as it balances the pH of the hair and scalp, acts as an anti-bacterial agent, and balances scalp moisture. Say goodbye to greasy looking roots or dandruff!
Because ACV does not strip natural oils, your scalp will no longer need to overproduce oils to compensate, which is what usually occurs with commercial shampoos and conditioners. This means you can start going even longer between washes, creating less waste and spending less on shampoo bars.
There's nothing we love more than eco-friendly thriftiness!
Plus it has great internal health benefits when digested. Hooray for multiple uses!
Best of all, it's SO EASY to make and use.
Just dilute one tablespoon of organic apple cider vinegar with one cup of water and pour over your hair or spray from a repurposed spray jar, then rinse out.  Anything else you add is up to you. Some people like combining with a few drops of tea tree oil or other herbs, which can depend on your hair type.
For instance, if you have naturally oily hair, try adding some sage. To steep dried herbs in AVC, add about two tablespoons of herbs to one quart of vinegar in a covered jar and set steep for two weeks. At the end of the steeping period, just strain out the herbs and dilute with the same ratio of AVC to water as above.
Now we know apple cider vinegar's smell doesn't necessarily have the shower-clean scent, but once your hair dries, you don't smell the vinegar at all. Sounds too easy to be true, right? As one natural living blogger puts it, "Never mistake simplicity for effectiveness," a sentiment with which we couldn't agree more.
The question is, how do you get zero-waste apple cider vinegar?  If you're lucky enough to have a bulk store near you, you might be able to find it there, refilling your own containers. Biome sells all kinds of zero-waste reusable containers.
Otherwise, you can make it yourself by fermenting your own apple cores and scraps!  Check out this simple recipe on how to do it.
Commercial beauty standards lead us to believe we need all this stuff to maintain beautiful, healthy skin and hair. Unfortunately that stuff almost always comes in plastic and is likely to be unhealthy.
Worse still is that because these options are so prevalent, it's tough to imagine using alternatives even if they're better for you and the environment. But they're out there! And just by making a switch to a few of these zero waste alternatives you'll be doing yourself and the planet a huge favor!
We hope the above has shed a little more light on zero-waste hair care options. Remember, personal beauty doesn't mean sacrificing natural beauty.  Keep your hair clean and healthy, while making sure the planet stays the same. As always, leave a comment or send us a message if you've got any qs'!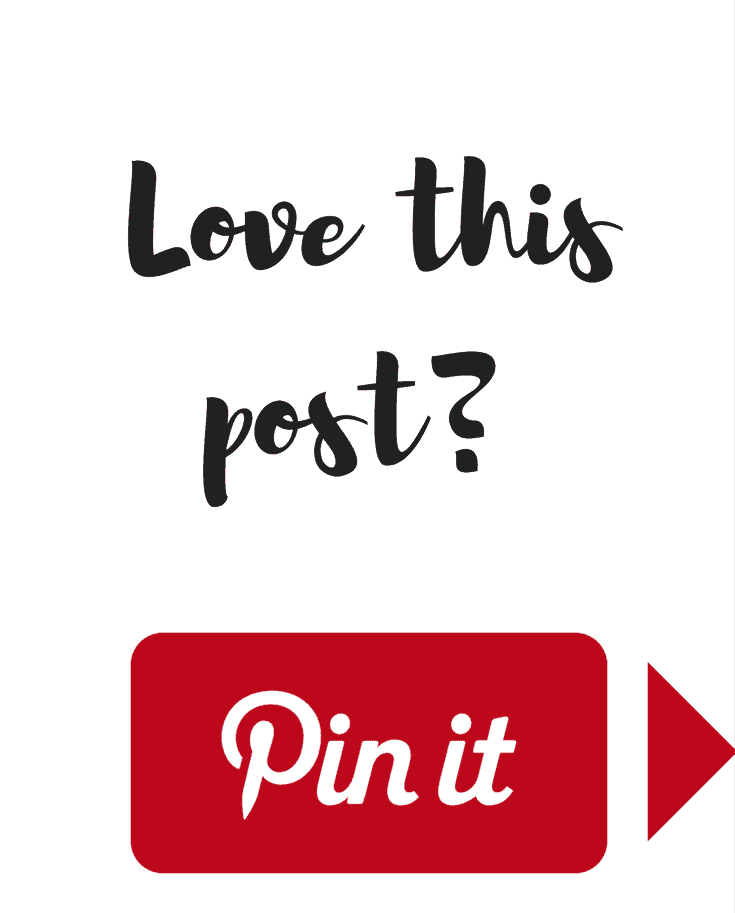 *Sometimes our posts contain affiliate links. If you buy something from a featured brand we may earn a few cents. To learn more, see 
here