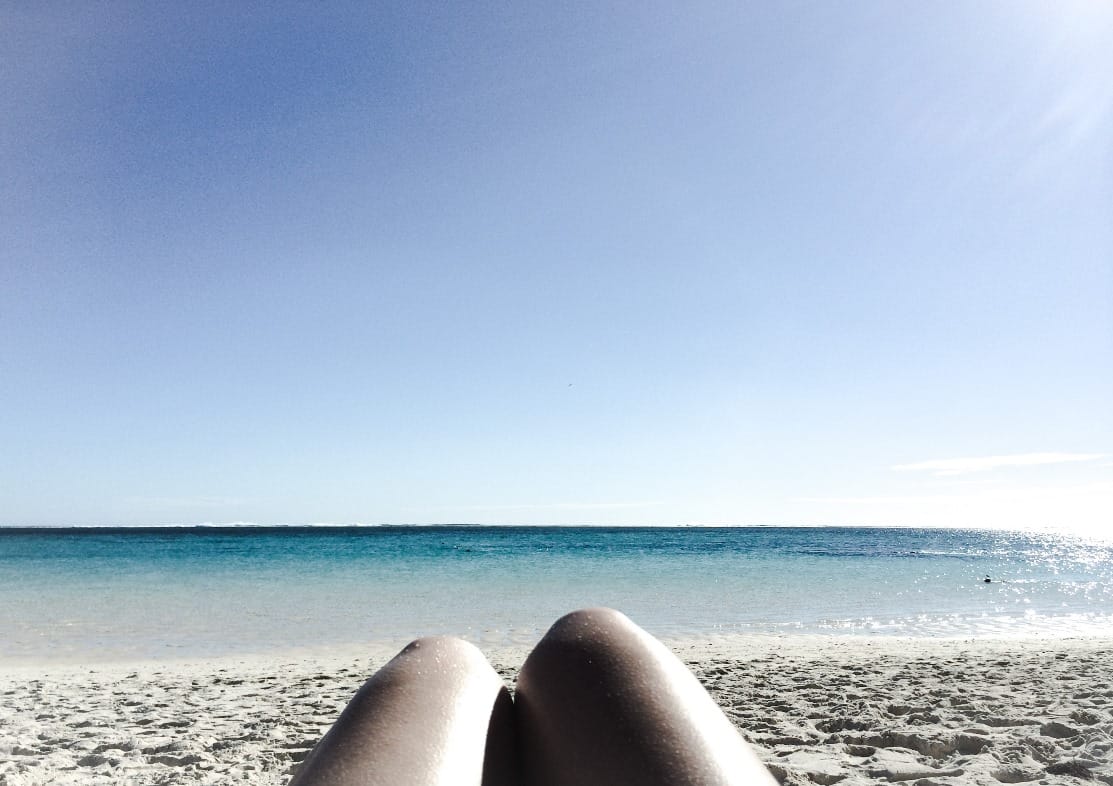 We live in Melbourne, Australia where the ozone layer is particularly thin. So, for us, sunscreen is not nice to have, it's an essential body care product. But, it's always been a struggle to find truly sustainable alternatives.
Sunscreen that is healthy you and the environment (especially the reefs!). Every drug store option that we've looked at is unhealthy in some way, shape or form.
However, it's now more important than ever that we use an environmentally friendly option. Especially if you're planning on taking a dip in the ocean.
Thankfully, after spending hours researching, we've managed to source nine vegan sunscreen alternatives that do the job.
But before we get into the details, how do you know if a product (specifically sunscreen) is vegan friendly?
VEGAN SUNSCREEN OR NO VEGAN?
For starters, a vegan certification is the easiest way to tell. Though, many small-batch artisan brands may not be accredited but are in fact vegan friendly. In fact, many of the brands we've listed below fall in this category.
If you're relying on the word of the brand (without a certification), here's a list of the most common animal byproducts / animal ingredients that are used in a lot of mainstream sunscreen formulations to look out for:
lanolin – the not so sexy excretion from sheep's wool (also found in a lot of cosmetic products like lipsticks and makeup removers)
chitin – crushed exoskeletons or shells of crustaceans (e.g. crabs, shrimps, prawns), insects and arachnids
gelatin – a variety of boiled animal parts from skin to ligaments to bones
collagen – this one is quite well known and widely used in all sorts of cosmetic products. It's the naturally occurring protein found in animal tissue. Usually taken from the fat of cows, pigs and sheep
elastin – another protein, usually found and extracted from the neck ligaments and aortas of cows
stearic acid – the naturally waxy solid usually derived from animal fat but can also be derived from vegetable oils
OCEAN FRIENDLY SUNSCREEN: WHY THIS IS A REEF'S BEST FRIEND
Besides ticking the non-negotiable cruelty-free and vegan boxes, why is an environmentally friendly sunscreen so important?
Let's start with the numbers. The U.S. National Park Service estimates that between 4,000 to 6,000 tons of sunscreen enters the ocean (specifically reefs) every year. Coral reefs are also said to be the most biologically diverse ecosystems in the world.That's a LOT of sunscreen to say the least. But more specifically, a LOT of toxic ingredients.
Many of these products contain synthetic organic molecules which have now been found in a variety of marine animals including fish, dolphins, and birds.While the full implications of this are not yet understood there is evidence that shows the molecules affect the fertility and reproduction of fish.
There's also been a recent study which shows evidence that the commonly found ingredient known as oxybenzone causes endocrine disruption. DNA damage and death of coral, among other issues.It's also been shown to exacerbate and accelerate the devastating coral bleaching. This is destroying much of the fragile coral reef ecosystems around the world.
AND THEN THERE'S NANO PARTICLES...
Besides oxybenzone you should also be aware of nano zinc-oxide and nano titanium dioxide.
Zinc oxide and titanium dioxide have actually been used for decades in sunscreen to reflect or absorb UV light. You can tell by that white shade which never seems to absorb into your skin. This was the case back in the day because of the size of these old-school particles.
Nowadays these ingredients are manufactured on a "nano-scale". Which means they absorb and scatter visible light making them transparent.
Aside from the concerns of nano particles in general (evidence shows these particles can pass the skin barrier) research suggests nano zinc-oxide and nano titanium-dioxide may cause cytotoxicity. And also produce free radicals, ultimately increasing the risk of skin cancer.
While the jury is still out on whether or not there is a real danger in being exposed to these molecules, the EU and New Zealand have both followed the precautionary principle (i.e. avoiding certain decisions that may lead to harm). They require nano materials in cosmetics to go through nano-specific safety testing before they can be sold, and / or to be listed on cosmetic product labels.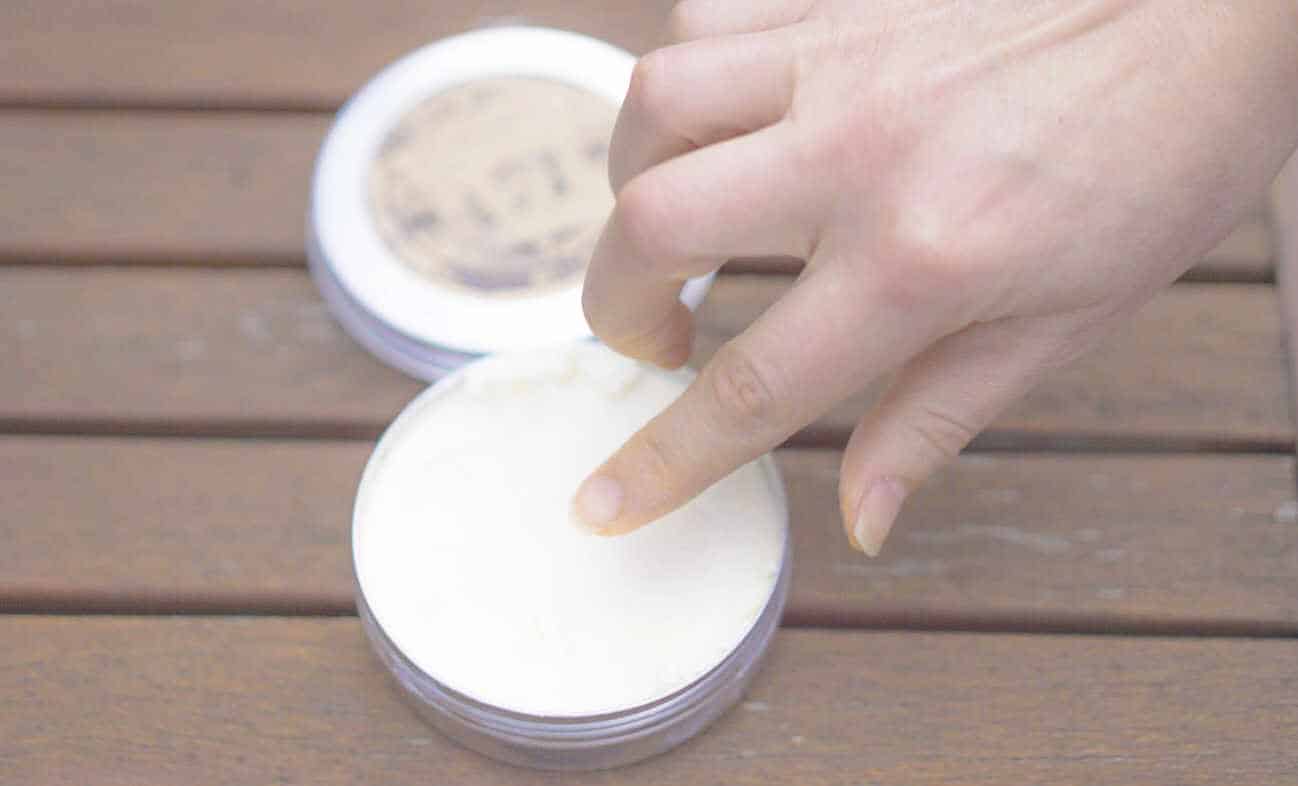 When we first started investigating vegan sunscreen options we realized we didn't have much knowledge on the commonly used jargon. So, we thought we'd define some of these terms to help you understand the lingo a little better!
UVA and UVB: The sun emits actually three types of ultraviolet (UV) radiation, UVA, UVB and UVC. However, only UVA and UVB reaches our skin. UVC is absorbed by the earth's ozone layer. Both UVA and UVB have different wavelengths and are not visible to the naked eye. Having said that, they both damage unprotected skin.
UVA is responsible for about 95% of the UV radiation that our skin is exposed to. You also can't escape it, it's present on sunny and cloudy days. While you won't necessarily feel this ultraviolet light as it gives you that warm slow tan, don't be fooled! It's the leading cause or major contributor of all types of skin cancer, wrinkles, and it penetrates glass (unless specially treated).
On the ultraviolet side, UVB is a powerful UV light and is responsible for sunburn as it tends to damage the superficial epidermal layers. It's also responsible for other abnormalities in the skin like discoloration. UVB is more present in sunnier conditions and is reflected by water, sand and snow.
We couldn't write an article about vegan sunscreens without looking at SPF (albeit briefly) could we!
Most people are familiar with SPF or "sun protection factor". It's the measure of how long a sunscreen or sunblock will protect your skin against ultraviolet light for. Because of the strength of UVA and UVB rays changes throughout the day it's impossible to know how long an SPF will last for.
It's also important to note that no SPF factor is 100% safe. A higher SPF is, of course, better but sun protection should just be one of your sun safe strategies.
VEGAN SUNSCREEN FOR DARK SKIN TONES
While we're on the subject of the dangers of sun exposure – for those with natural dark or brown skin tones listen up. It's a great look but it doesn't guarantee that you're sun safe. In fact, you're not much better off than those with pale skin when it comes to the risks of skin cancer.  Everyone should wear a broad spectrum sunscreen to protect against the cumulative effects of sun exposure. Especially those of us who live a very outdoors life (under cloudy or sunny skies).
ALWAYS GO FOR BROAD SPECTRUM
Broad spectrum is usually referred to when describing sunscreen. The term simply means that the product protects against both types of ultraviolet light that reaches our skin – UVA and UVB. So it's always preferable to go for an option that covers both as more often than not, UVA and UVB will be lurking around outside!
If this is your first time visiting Sustainable Jungle, our approach to sunscreen and body care products in general is to look for brands and products that are:
have ethical ingredient sourcing policies and
use thoughtful, ideally zero-waste packaging (meaning it either has no waste at all, or waste that is compostable or widely reusable).
HOW TO FIND THESE CRUELTY FREE, VEGAN, SUSTAINABLE SUNSCREENS
Note that some of the vegan sunscreen options below are not always available in every country. We'll continue to research and add other sunscreens that protect skin (with adequate SPF) from sun exposure to the list. Do reach out and let us know if you know of any others that should be featured!
QUICK LINKS FOR CRUELTY FREE, PLAM OIL FREE, NATURAL, VEGAN SUNSCREEN
DIRTY HIPPIE COSMETICS SPF 30 SUNSCREEN
Dirty Hippie Cosmetics Coconut Sunscreen Balm:
Dirty Hippie Cosmetics Coconut Vegan Sunscreen Balm is aimed for those with sensitive skin as it has an extremely low essential oil content (you can also opt for 0% of essential oils if you would prefer).
The formula for this sunscreen is made up of the broad spectrum basics: non-micronized zinc oxide (so there's no risk of penetration of the skin) and organic raspberry seed. Both of which provide substantial sun protection.
It comes in two varieties (regular formula and bug repellent formula if you find yourself in, say Florida or Australia). It has at least an sun protection factor of 30 and thanks to its non-greasy make up there's little risk of getting those sunscreen breakouts.
About Dirty Hippie Cosmetics:
Hailing from Bywong, Australia, Dirty Hippie Cosmetics are one of the most sustainable brands we've had the pleasure of covering. They create handmade organic and clearly top quality products (based on hundreds of super reviews).
They're a 100% cruelty-free, palm oil free and vegan friendly brand. When it comes to sourcing they either purchase through fair trade channels, buy local or grow their own raw ingredients!
As for packaging, their lip balms, vegan sunscreen, deodorants and small and large eco tubs are made using recycled paper (which can be composted!). Otherwise they use tins and glass bottles which can be recycled or reused of course! Their labels are printed with refillable veg-ink and their operations (which currently have a 50% carbon offset) will be powered with solar when they move into their new HQ.
They're based in a zero waste community (read more about it here). Their lab also makes use of naturally collected rain water!
Finally, they're involved in a number of charitable initiatives and projects from raising awareness for suicide prevention to animal rescue to support for cancer sufferers. Truly inspirational!
EMPIRESQUID FACE AND BODY VEGAN SUNSCREEN
EmpireSquid Sunscreens
EmpireSquid have two vegan sunscreen options, the Life Guard Organic Vegan Facial Sunscreen and the Life Guard Organic Vegan Body Sunscreen.
Both products contain non nano zinc oxide along with a few other natural sun filter ingredients like shea butter, soybean, lavender and peppermint essential oils. Though, if you'd prefer no essential oils you can simply send them a note and they'll tailor make your sunscreen to your liking.
Both sunscreens come in either 'original' (sun protection factor of between 15-25) and 'extra protection'.
About EmpireSquid:
The quirky EmpireSquid brand was born out of the lack of reasonably priced wholesome skin care products.
The founders and formulators, Stephanie and Alexander design and make to order their organic (around 70%) and completely natural, cruelty-free, palm oil free and vegan friendly (a few exceptions contain organic beeswax) line of products.
Ingredients, not sourced locally are purchased through fair trade / ethically sourced channels. They use environmentally friendly glass and aluminum bottles and jars that can easily be reused and recycled. Empire Squid have an impressive following (and exceptional rating).
BYROBINCREATIONS VEGAN SPF 30 SUNBLOCK
ByRobinCreation Vegan Sunblock:
ByRobinCreation Sunblock Lotion is a waterproof sun protection solution that has an SPF of 30. One application lasts for hours even while taking a dip in the pool or sea.
Non nano zinc oxide makes up the bulk of the products active ingredients. It also contains other natural additives which help to increase the products effectiveness like organic shea butter, organic cocoa butter, myrrh, carrot seed and sandalwood.
The product is 100% cruelty-free, vegan friendly and reef safe!
About ByRobinCreation:
ByRobinCreation hails from New Mexico, USA.
Robin, the founder (who loves creating) started out with hand made vegan lip balm and deodorant. Fast forward a few years and she now has a range of options from haircare to nail serum to toothpaste.
With a huge amount of raving reviews she clearly has perfected the art of luxury yet affordable body care products.
She uses 100% organic oils, butters and essential oils and she also grows her own herbs. Other than her shea butter (which comes from Ghana) she sources her ingredients and containers from local US companies.
Her entire range is cruelty free, vegan friendly and does not contain any palm oil or palm oil derivatives.
As for the packaging, most of it is glass, aluminum, tin and biodegradable ziplocks. Though, some of her products do still come in PET plastic containers she is phasing them out to become a completely re-usable range. She also encourages readers to request that their orders be backed and mailed with plastic free shipping materials (which is at no extra charge).
SUNTEGRITY VEGAN SUNSCREEN
Suntegrity Sunscreens:
Suntegrity is a specialist sunscreen brand.
Sadly, the founder lost her mom to skin cancer and so in an effort to combat the disease she founded this holistic, mineral sun care line.They provide a range of products depending on your needs from facial sunscreen to sun sticks for sport to lip and body specific options.
They also ensure that none of their products contain parabens, phthalates, propylene glycol, mineral oil, synthetic dyes, sulfates, nanoparticles and chemical UV absorbers. Which makes them truly friendly for you and the reef!
About Suntegrity:
Suntegrity are not just about sunscreen, they're about healthy, toxin free and effective sunscreen.They've tested their formulae against UVA and UVB in vitro and are FDA approved.
All of their products are also cruelty-free and vegan friendly being certified by both Peta and Leaping Bunny.They also steer clear of nano-particles by using "uncoated zinc oxide". Which is an active ingredient in calamine lotions and other products used to treat and other rosacea, melasma and acne treatments.
BRENDAS BODACIOUS GIFT NATURAL AND VEGAN SUNSCREEN
Brendas Bodacious Gift – Natural Sunscreen:
With only 5 natural ingredients (organic fair trade shea butter, organic coconut oil, non nano zinc oxide, organic apricot oil, essential oils) you don't get much better than Brendas Bodacious Gift Natural Sunscreen.
This sunscreen is organic, 100% cruelty-free, vegan friendly and palm oil free. It also has a sun protection factor of 20-25 and comes in an 8 ounce amber PET plastic jar which is BPA free and also recyclable.
About Brendas Bodacious Gift:
Brendas Bodacious Gift was started by none other than, Brenda!
Based in California, she started this small business in 2016 with the intention of creating more environmentally friendly and natural products. She creates a range of hand made body and skin care products, toothpastes and candles.
Brendas Bodacious Gift already has a solid following (and exceptional rating). All of her products and the ingredients used in their formulation are 100% cruelty free (she says the only test subjects are her and her friends), vegan friendly and palm oil free.
She's also put a lot of thought into sourcing. Much of her raw materials are fair trade (and organic), except for coconut which comes from small independent farms. Her organic olive and avocado oil which is supplied locally.
As for the packaging, her products are shipped in recycled cardboard boxes with recycled brown paper to secure the boxes. The product containers are either made of glass (mostly), recyclable BPA free plastic or just recycled brown paper with hemp twine (for all soaps).
Her small business also donates products to a homeless center.
Brenda told us that Brendas Bodacious Gift is "meant to embody what it means to be better for the environment but still have quality products" . Brilliant!
SIMPLY RADIANT BEAUTY HIGH SPF VEGAN SUNSCREEN
Simply Radiant Beauty Organic Broad Spectrum SPF 40 Sunscreen:
Simply Radiant Beauty's vegan sunscreen solution uses two well known broad spectrum UVA and UVB ingredients: non nano zinc oxide and red raspberry seed oil (which alone is estimated to have a sun protection factor of between 28-50).
They've also included pomegranate seed oil which has been shown to increase the effectiveness of UV protection by 20% and the natural antioxidant and nourishing avocado oil and shea butter. This product is vegan, cruelty free, organic and palm oil free. 
About Simply Radiant Beauty:
Born in Texas, Simply Radiant Beauty are a family owned business who pride themselves on making organic and plant based skin care products in small-batches.
They're also a completely cruelty-free and vegan friendly brand and use eco-friendly packaging to minimize their carbon footprint.
They have a huge amount of raving reviews which is a testament to their exceptional quality products. 
LITTLE TREE NATURALS SPF SUNSCREEN
Little Tree Naturals Raspberry Seed Sunscreen:
With an overwhelming amount of positive reviews this all-natural, organic and vegan sunscreen is obviously a winner.
It's suitable for all skin types, doesn't clog pores and is water resistant.
The estimated number based on the cumulative protection factor of each ingredient (e.g. red raspberry seed oil has a sun protection factor between 28-50 whereas carrot seed oil has between 38-40) is said to be between 30-50. Which is enough to feel pretty safe and comfortable in the sun for a couple of hours!
It's also completely vegan friendly and cruelty free.
About Little Tree Naturals:
Based in Ohio, Little Tree Naturals is an artisan beauty and body care manufacturer.
They're a family run business who make 100% vegan, cruelty-free and natural products.
They have a huge loyal following base which is no surprise given the exceptional reviews they've received (well over a thousand on Etsy), a testament to the quality of their products on offer.
HERBANA COSMETICS FACE AND BODY SUNSCREEN
Herbana Cosmetics Organic Sunscreens:
Herbana Cosmetics make two sunscreens, the Organic Face Sunblock and Organic Body Sunscreen Lotion.
Both options come in a 30 or 50 SPF option.
The Sunblock contains the likes of jojoba oil, macadamia oil, aloe vera gel and zinc oxide (non nano). This provides not only provide sun protection but also natural antioxidant properties. The Body Sunscreen Lotion is formulated with carrot oil, avocado oil, sesame oil and shea butter which are all natural sun filters.
Both products are vegan friendly and cruelty-free.
About Herbana Cosmetics:
Hailing from Athens, Greece Herbana Cosmetics manufacture small-batch plant based, wild harvested skincare products.
Their entire range is vegan friendly and cruelty-free. They have a large and loyal following with an exceptional rating (including for the sunscreens mentioned above).
ANAKIEL PLANT BASED SUN CREAM
Anakiel Natural Sunscreen Balm:
Anakiel's answer to sun protection is an all natural water resistant Sunscreen Balm that has an SPF of 35+.
The formulation consists of non zinc oxide but also natural ingredients like organic coconut oil and rice bran oil. These not only moisturize but also have a natural protection factor between 5 and 10.
The product is 100% cruelty-free and vegan friendly.
About Anakiel:
Anakiel is the brain child of Montreal based, owner and formulator Natacha Bergeron.
What started out as a search for a cure for her children's eczema is now a burgeoning and highly rated luxury skin care range. Her entire line is cruelty-free and vegan friendly.
FINAL THOUGHTS ON VEGAN SUNSCREEN PRODUCTS
Sun protection doesn't have to cost the earth. There are so many vegan and cruelty free sunscreen alternatives that are healthier for you and the planet.
Just remember a broad spectrum, a high sun protection factor and a natural product (i.e. non nano) will provide a great defense against the cumulative affects of UV light.
As always, leave a comment or send us a message if you've got any qs or other product suggestions'!
*Sometimes our posts contain affiliate links. If you buy something from a featured brand we may earn a few cents. To learn more, see 
here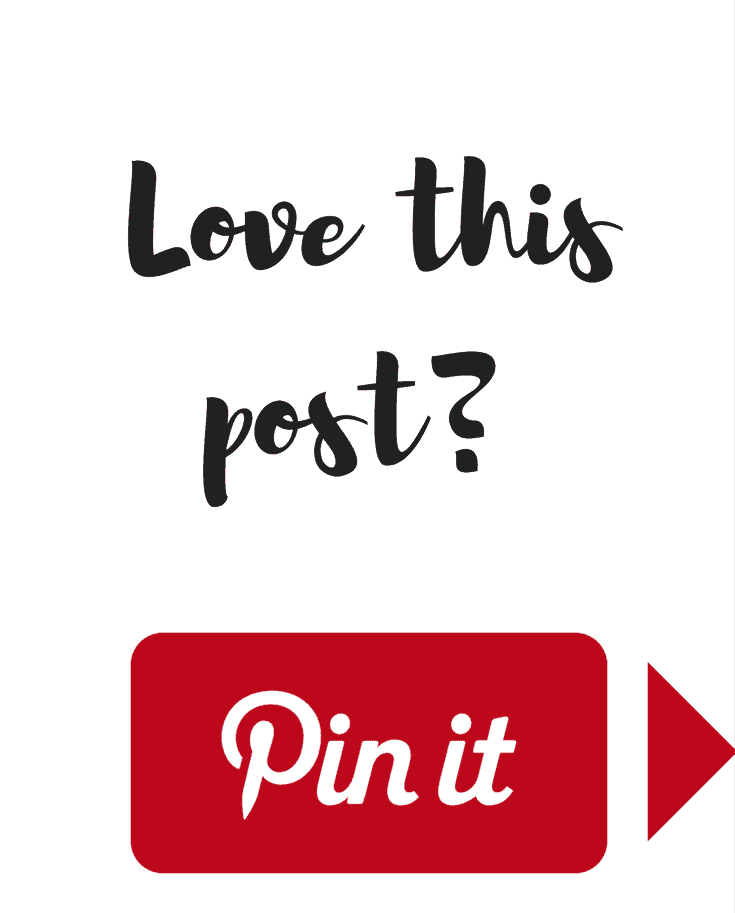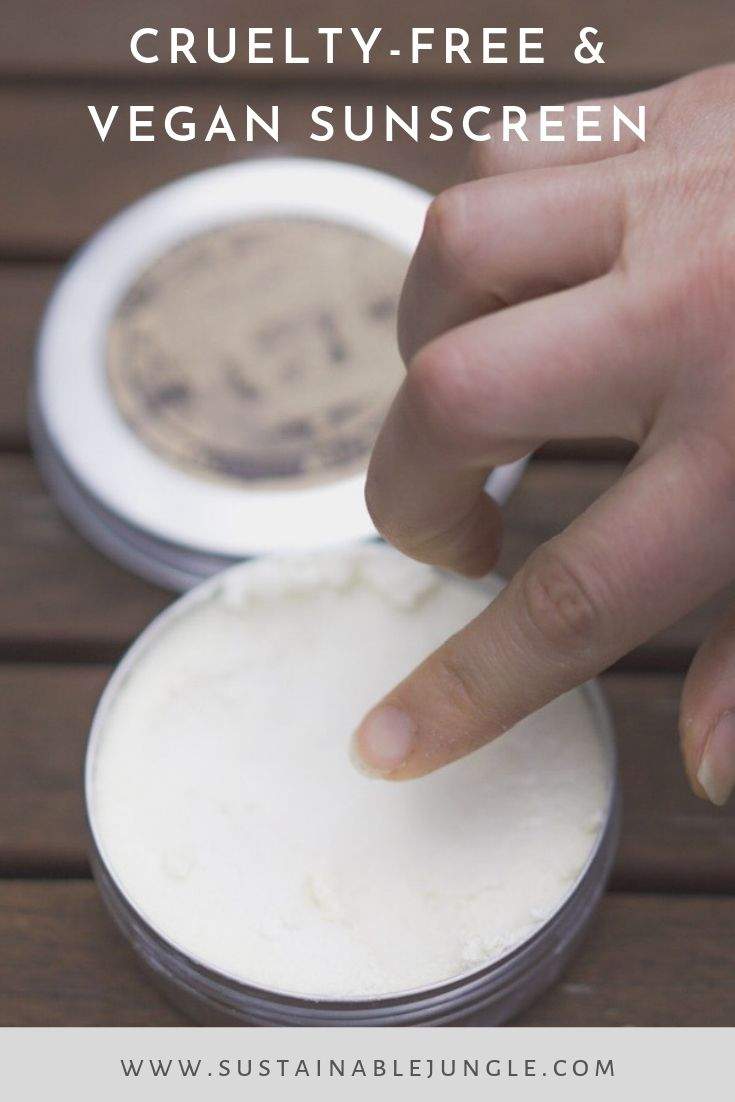 Other (vegan, cruelty free, zero waste etc!) articles you might like...