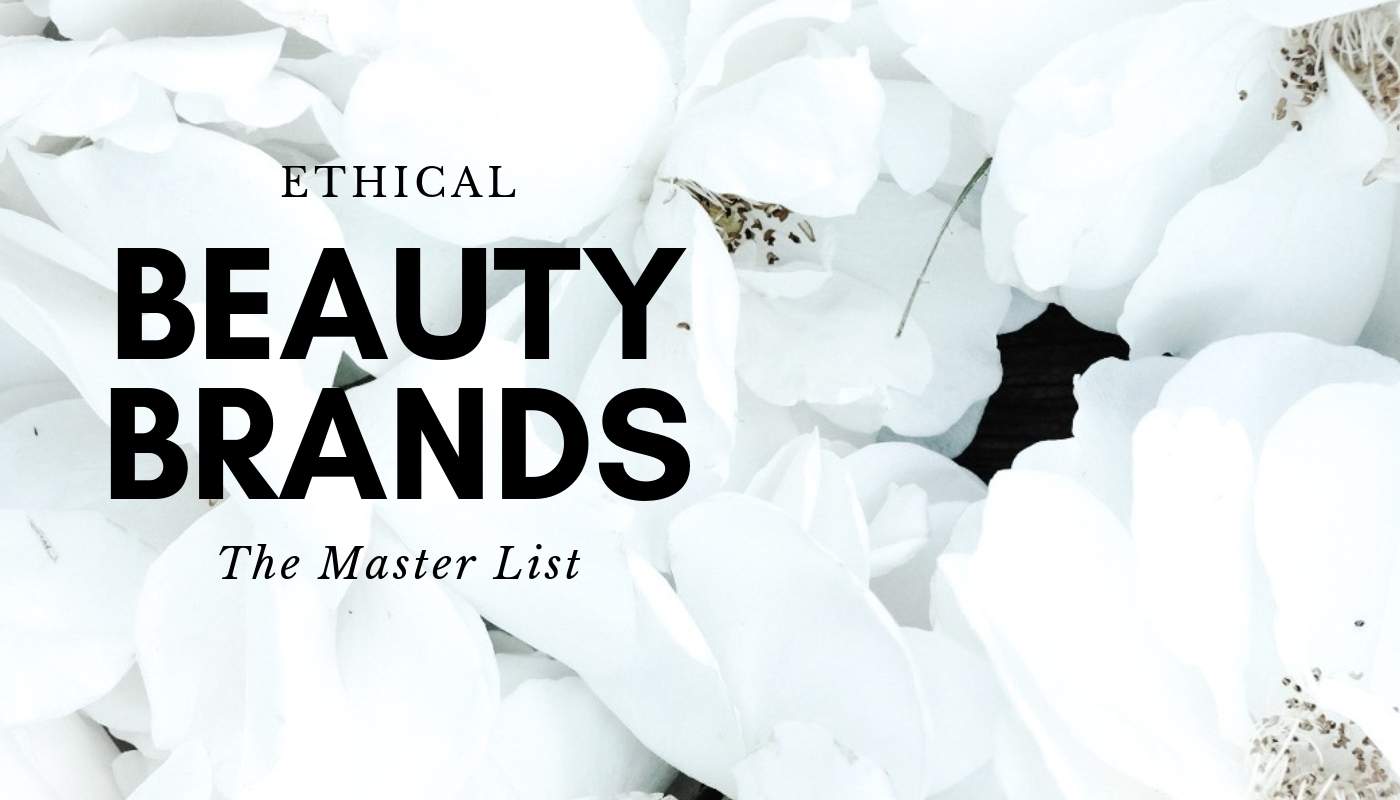 Want to keep track of all the best ethical and sustainable beauty brands out there?!
We'll, you've come to the right place!
Over the last few years we've kept a running tally of the most sustainable skincare and eco friendly beauty brands that meet our specific criteria (more on that below). Most find their way organized onto product specific lists or onto our best of the best lists (like this best eco friendly makeup list or this best zero waste beauty brand list).
Now we've taken to time to to compile all these gems here in one convenient location.  One list to rule them all, as a sustainably-minded Sauron might say.
FINDING ECO FRIENDLY & ETHICAL BEAUTY
Before we get to the goods, you may ask  – how do we find sustainable cosmetic and personal care brands and companies? Well, we're glad you asked!
We use our sustainable personal care criteria as a guide.
For new readers, that means we look for brands and products that are:
made from ethically-sourced ingredients and 
in recyclable (at the very least) but ideally compostable or reusable packaging.
Yup, it takes us quite a bit of time to find these eco friendly makeup and skin care brands that meet all (or most) of our criteria. And if you've read some of our other sustainable ethical beauty brand guides, you'll notice some of our brand favorites who will undoubtedly be making another appearance here because they're great 
It's also important to know that we are not a certification body nor are we auditors. We have taken the approach that trusts the brands to tell us the truth and assume the most important metric is progress and awareness and not perfection.
As always, we would love to hear your thoughts and suggestions on other sustainable cosmetic and personal care companies that you think should make the cut. 
However, if you know that any of the ethical cliams below are not true, please get in touch with us to let us know. 
Oh and just so you know what the symbols below each brand mean –  see below. 
Navigating Eco Friendly Beauty and Personal Care Brands

Full tick meets our criteria, we are satisfied that the brand is doing what it can to be as thoughtful as possible 

Dotted tick meets our criteria, in part (e.g. some vegan options or recyclable/recycled packaging vs zero waste)

Question mark means we just don't really know or didn't get a satisfactory (or any) answer from the brand

Does not meet our criteria. This can be for various reasons and we hope that this marking helps to inspire change
We're  adding to this list all the time but if there's a specific type of product that you can't find any good options for – let us know and we'll see if we can find some sustainable gems out there!
We hope this is a helpful resource for choosing brands and products that are the best for you, animals and the environment.
For more ethical beauty and personal care resources:
Note: Antipodes use RSPO certified palm oil
Note: Ben & Anna use RSPO certified palm oil
Note: Clean Beauty use RSPO certified palm oil

Note: Elate cosmetics use RSPO certified palm oil
More to 'Es' to come…
Note: Georganics use RSPO certified palm kernel oil in some of their products
More to 'Gs' to come…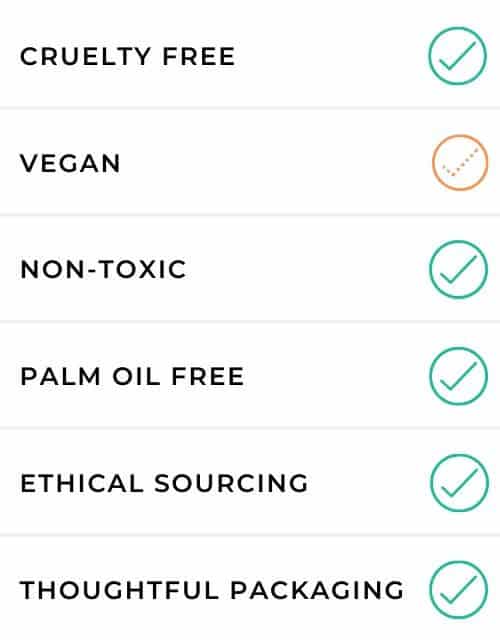 Note: While Katie Mae's range is not entirely vegan, she is happy to substitute beeswax for candelilla wax (on request) for vegan customers
More to 'Ks' to come…
Note: Schmidt's use RSPO certified palm oil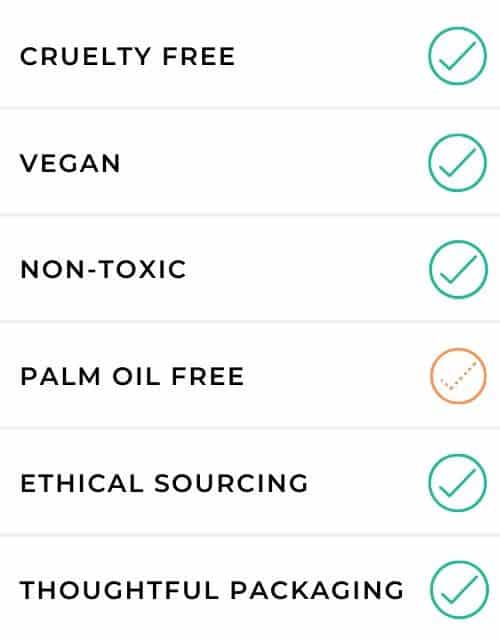 Note: Sea Witch Botanicals plans to be enitrely palm oil free by 2020
More to 'S's' to come…
ETHICAL AND ECO FRIENDLY BEAUTY BRANDS – OUR THOUGHTS
If you're interested in our thoughts on some of the more tricky issues around ethical and eco friendly personal care companies, have a look at the list of articles below.
Sometimes the issues raised by these questions can be pretty muddy. Let us know your thoughts and if you think we should be looking into any other particular area that needs scrutiny!
We couldn't mention vegan and cruelty free resources without plugging our zero waste resources, could we!
If you're trying to live a zero waste lifestyle (or just generally trying to reduce your footprint), good for you!
We're slowly putting together a list of great articles and ideas for all things zero waste. Many of the products and brands you'll find in these resources are also cruelty free and vegan friendly, so it's really the ultimate in ethical consumerism!
OTHER CRUELTY FREE AND VEGAN RESOURCES
Of course, our Master List of Sustainable Cosmetic and Personal Care Brands is just one of the many resources we have on Sustainable Jungle.
For a list of specific vegan and cruelty free articles, guides, product and brand recommendations click on the link below:
*This post contains affiliate links. This means we get a small commission on some of these products, at no extra cost to you. To learn more, click here*
Other articles you might like …