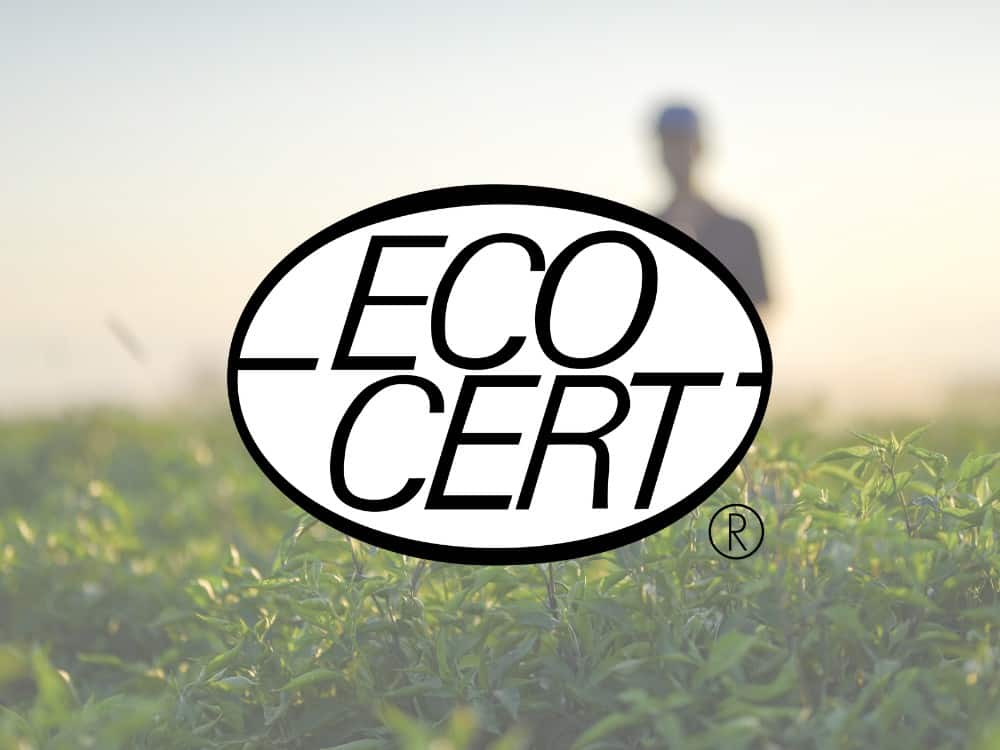 What Is Ecocert Certification & Is It Reliable?
The Ecocert certification is one of the best known labels for organic products worldwide— everything from textiles to agriculture to food to organic and natural cosmetics.
Organic and other sustainability certifications are important, because they help enable a more equitable, ethical, and environmentally sound world.
But in peeling back these labels—even "gold standard" ones like B Corp—are fallible to greenwashing.
In this matter, is Ecocert certified organic an exception or an example?
That question is critical given the amount of controversy over counterfeit organic products. Essentially, lax inspections are leading to fake organic certificates, especially under Ecocert's certification scheme.
But what is Ecocert certification exactly and what products can gain the Ecocert logo? More importantly, is Ecocert reliable?
We dove into the latest news and research to debunk the label and decide whether we think the organic certification really holds up as reliable.
1. What Does Ecocert Certified Mean?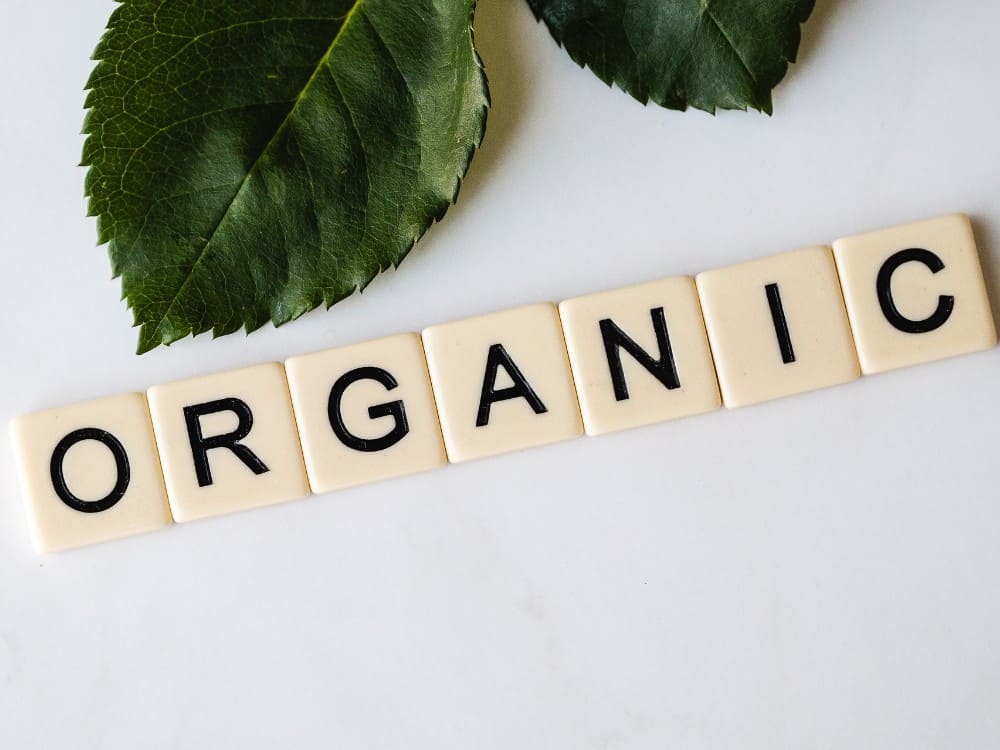 Founded nearly thirty years ago, the Ecocert organic standard is one of the most reputed organic certification bodies globally, and the main organics certifier in France where they certify 70% of the organic food and agriculture.
Beyond that, they certify 30% of all global organic products in over 80 countries, guided by the slogan, "Act for a more sustainable world". Sounds good, right?
Maybe…
What is Ecocert certified? A mystery.
Most recently, it was thrust into the limelight for certifying fraudulent "organic cotton" in India, but before that, no one really thought to ask hard questions about this long-time "reliable" certification.
As such, thorough research into the label is slim. The organization is incredibly opaque, with everything from their process, methods, data, and findings being kept incredibly under wraps. This lack of transparency is exactly one of the main causes for concern for critics and watchdogs of the Ecocert certification.
Cornucopia, for example, who are the leading organics industry watchdog, simply has "unconfirmed" next to each category for their most recent certifier report on Ecocert. This lack of information for consumers is worrisome.
In a piece on cosmetics greenwashing, Phillip Picardi writes, "in the European Union, Ecocert has emerged as the USDA counterpart, and is largely regarded in the industry as a more sophisticated approach to cosmetics certification. However, it is difficult to find out why — the body is nowhere near as transparent about its process or what its label means on its website."
And it's true.
Information online about Ecocert standards seems to only regurgitate the same claims to its sophistication and greatness, without any real hard science, evidence, or transparent data to back them.
Let's go farther down the rabbit hole of what the cert claims they are doing.
---
2. What Are Ecocert Certified Products?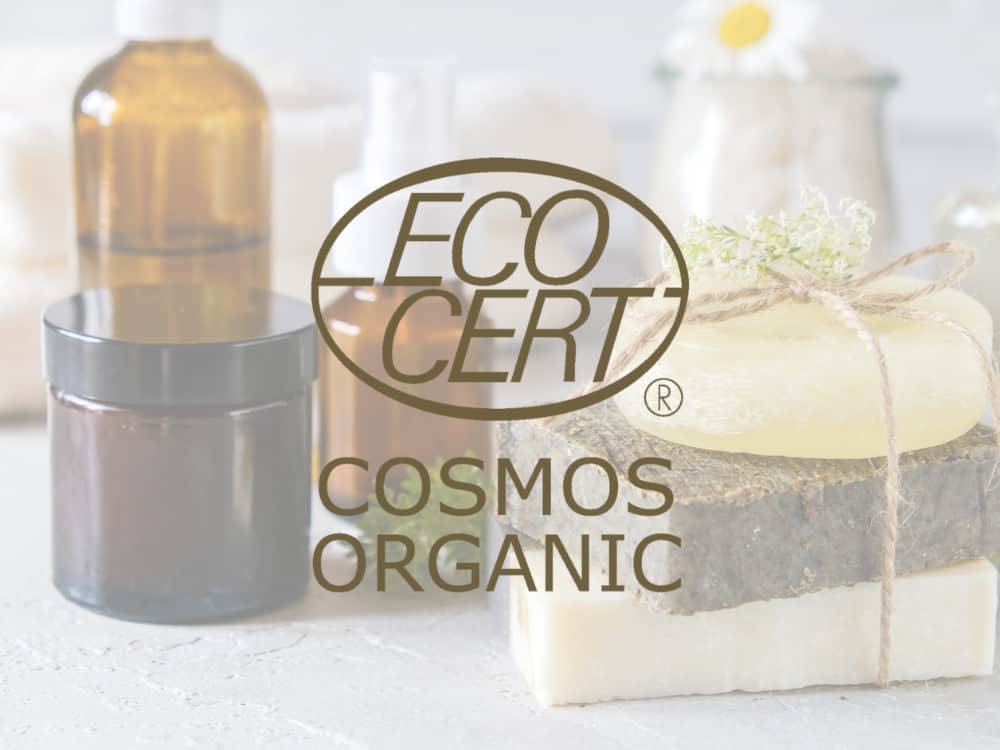 Ecocert products predominantly consist of food, beauty ingredients, and raw materials for textiles, ensuring they haven't been grown with use of GMOs, chemical pesticides, herbicides, or fertilizers.
Here's where things get confusing.
Ecocert isn't exactly an independent certification of organic textiles. It's actually a collaborative agency that works with other certifying agencies and services.
Organic and natural cosmetics via COSMOS
The COSMOS label specifically approves organic and natural cosmetics, non-toxic perfumes, and detergents, which boasts over 32,000 products from over 70 countries.
Ecocert is one of five key certifiers for COSMOS, rather than taking ownership of the label itself.
To gain the Ecocert COSMOS Natural label, a product formula must be absent:
GMOs
Parabens, phenoxyethanol, and other petrochemicals (AKA ingredients to avoid in skincare)
Nanoparticles
Silicone
PEG
Synthetic perfumes and dyes
Animal-derived ingredients (unless naturally produced, like milk, honey, etc.)
Animal cruelty
They must also have recyclable packaging, respect of biodiversity, responsible use of natural and renewable resources, and processing that respects the environment and human health.
The process covers areas such as origin and processing, composition of total product, storage, packaging, labeling, and environmental management
There are two divisions under the Ecocert COSMOS label: organic and natural.
To gain Ecocert COSMOS natural certification, "All the ingredients are from natural origin except a restrictive approved ingredients list (including preservatives) authorized in small quantities."
Although in reality, that's misleading, as the actual standards paint a different distinction between the two:
Natural: Over 50% of ingredients are of plant origin, with 5% or more being organic.
Organic: Over 95% of ingredients are of plant origin, with 10% or more being organic in rinse-off products (like Ecocert shampoo), or 20% in all others.
At least regarding beauty products, the Ecocert organic standard isn't very organic at all.
The vagueness of Ecocert ingredients and labeling requirements for these terms inevitably allows for all kinds of creative misinterpretation of its rules to accommodate clients who mislabel products.
In fact, Dr. Bronner's (who are lauded as much as organic industry giants as industry advocates) tried to sue for their egregious labeling allowances, claiming they had not been complying with the mandates of the FDA.
Mysteriously, the case vanished from US courts. All we know is that Dr Bronner's lost and Ecocert proclaimed their integrity.
Textiles via Global Organic Textile Standard (GOTS)
The Global Organic Textile Standard (GOTS) label is the premier label in sustainable and ethical fashion, applying to all fibers, clothes, and fabrics except leather.
It's awarded by one of an international network of 18 different certifying bodies and inspection agencies, Ecocert being one of them.
Their standards mean the certificate should indicate across the whole supply chain:
95% minimum of organic fibers and 5% maximum synthetic ones
Environmentally friendly production
Fair working conditions
No hazardous inputs (heavy metals, aromatic solvents, etc).
"Promotion of the use of fibres from organic agriculture"
We would criticize the non-specific and contradictory language between these, as "promotion of" is not equivalent to enforcement of their supposed 95% organic fiber minimum.
Textiles via Organic Content Standard (OCS)
The Organic Content Standard (OCS) is actually a creation of the sustainable textile collaboration program Textile Exchange, but like GOTS, Ecocert is one of several bodies that conducts audits to award the certification.
So what is OCS-Ecocert certification?
Per their standards, it means, complete supply chain traceability, stakeholder's commitment, and again, "promotion of the use" of organic practices.
The OCS100 tier requires 95% minimum certified organic fiber.
How do you know if a product is Ecocert certified?
This is actually a tricky question, because unlike other schemes like sustainable forestry certifications or BCI Cotton, Ecocert isn't necessarily the certification itself, but rather the means of it.
It can be, but it's usually just the certifying agency working to uphold standards set by another
Fortunately, in the case of Ecocert makeup, the COSMOS logo is usually preceded by the certifying body, but other Ecocert products may not bear its name at all.
OCS or GOTS-certified products are a good example. While some sustainable clothing brands may disclose which agency is behind their GOTS certification, it's rare even among the most other transparent brands.
---
3. How Does Ecocert Certification Work?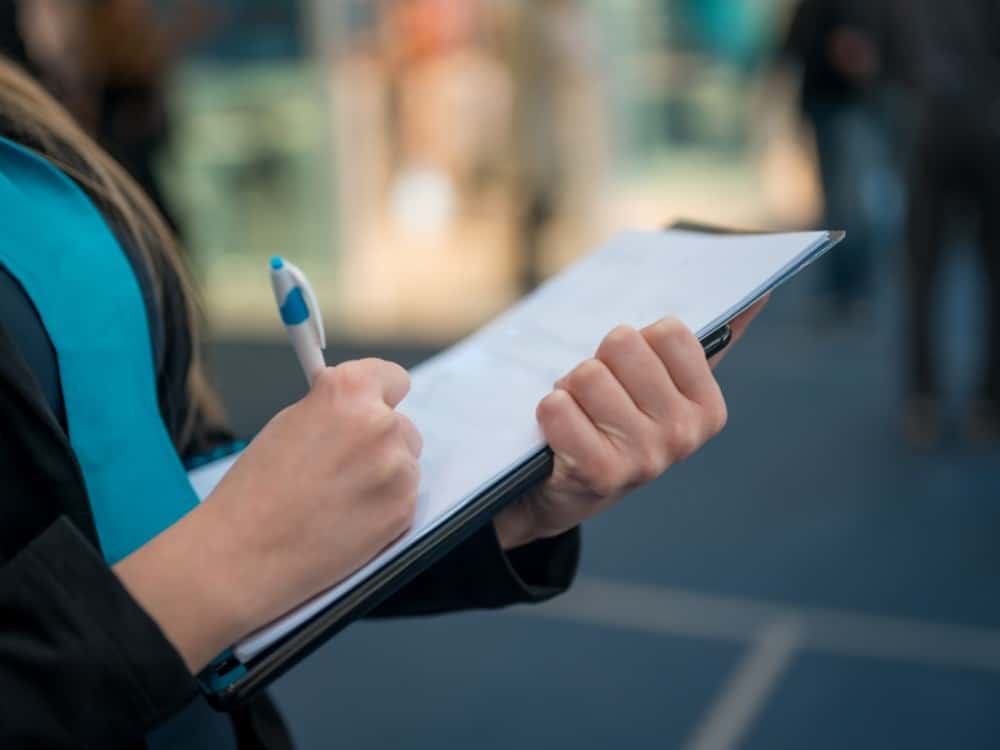 Regarding an Ecocert certificate check, they claim:
"It's a rigorous process that consists of an independent and impartial certification body assessing the conformity of a product, service or system with environmental and social requirements specified in a standard. At the end of the certification process, Ecocert issues a decision and when positive, delivers a written assurance called a certificate."
They say that a company or product's full supply chain is audited—from raw materials to finished product—and that they make at least one annual on-site inspection, along with additional surprise audits throughout the year. Exactly how many isn't clear.
Samples are reportedly also sometimes taken for laboratory analysis. After that, audit reports are verified by their teams to certify products are indeed organic.
As for how to get Ecocert certification, there are five main steps to becoming certified:
A company makes a request to become certified.
A contract is made.
An initial on-site audit of the business is done.
Officers then review the report created to determine if the body should be accredited.
If the company passes, they receive their certificate.
Again, the information is vague. While they outline more limited parameters under the COSMOS certification, they offer no such Ecocert certification list for any non-cosmetics—like textiles, which is a HUGE segment of their workings.
What is the actual criteria? What is the checklist? Where are the published data and findings?
---
4. Is Ecocert Legitimate?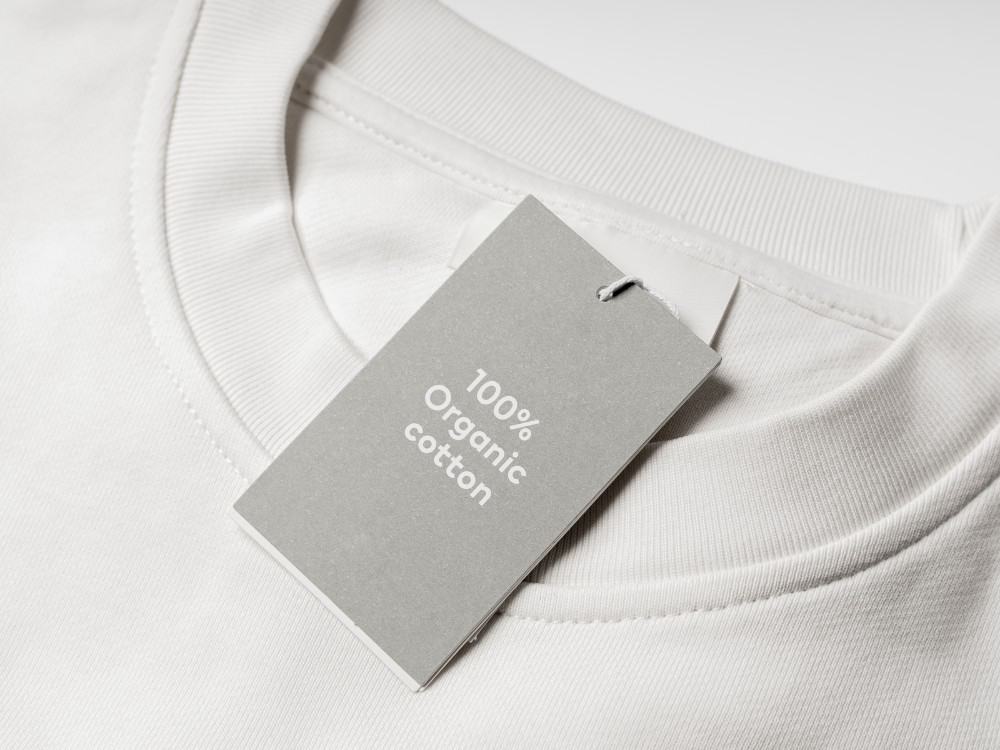 The label claims their stamp "allows you to highlight your environmentally friendly and socially conscious practices, and to establish a bond of trust with your stakeholders."
On paper, it sounds encouraging of practices like fair trade, sustainable development, preservation of green spaces, natural cosmetics, organic agricultural products, and plant based ingredients.
But in a world ruled by profit over people and planet, organic business is big business.
Last year, the organic food and beverage sector surpassed $220 billion. The global organic cotton market last year was estimated at more than $635 million.
Consumers are willing to pay a premium for organically-grown and processed items, meaning there's a huge incentive for farmers, manufacturers, and brands alike to declare their products "certified organic".
What's more, these farms and businesses pay organizations to certify them. In other words, they aren't players to be policed by Ecocert, but rather clients from whom the cert gets paid.
No wonder the name is rife with criticisms, accusations, and controversies.
The following is a breakdown of the top greenwashing claims and controversies.
Fraudulent Organic Cotton
Organic cotton is widely regarded as THE fabric of slow fashion—but how much of it is actually originally grown?
Apparently, as little as one-half to four-fifths of it. In fact, there aren't enough seeds in circulation to match the organic cotton market report!
Essentially, customers and brands alike are assured of "organic" fibers, while the murky inspection agencies either fail to certify properly or line their pockets by intentionally lying about the veracity of the farming methods used.
How does Ecocert factor into all this?
They're one of the certifying agencies caught red-handed in this scandal and their credibility has been "destroyed" in some circles.
The EU no longer accepts organic certifications on raw cotton from India (note, not finished cotton, meaning a huge loophole) from the top companies responsible: Ecocert, Control Union, and OneCert.
The latter fully lost its ability to certify for GOTS, but Ecocert certifies on. We could find no response to these allegations.
Fraudulent Organic Grains
A billion-dollar Turkish exporter was caught by the USDA for fake organic grains to be fed to livestock that were certified by yours truly. Ecocert only had to pay a $5000 USD fine.
Meanwhile, the following year, the same Turkish exporter showed up with double the amount of "organic" grains.
That sort of increase is reason to sound the alarm, said John Bobbe of OFARM to Mother Jones for "Your Organic Meat Might Not Actually Be Organic".
"You don't have organic production come up that fast," warned Bobbe.
Fraudulent Organic Corn & Soybeans
In 2017, The Washington Post investigated the massive quantities of counterfeit organic agricultural products (namely corn and soybean) flooding the US market.
USDA officials claimed their system to protect against fraud was "robust"; however, this was evidently not the case.
"Regardless of where organics come from, critics say, the system suffers from multiple weaknesses in enforcement: Farmers hire their own inspection companies; most inspections are announced days or weeks in advance and lack the element of surprise; and testing for pesticides is the exception rather than the rule.
"Ecocert, a French inspection agency, reported pesticide residue on about 1 percent of 360 samples from China in 2015—a level of cleanliness remarkable for any country, let alone China and its well-documented pollution."
In other words, The Washington Post doesn't believe a word of the label's reports.
European Organic Food Scandal
As reported by the Brussels Times, there was an ethylene oxide and mold scandal in Europe in 2021, where organic agricultural products imported from India were guaranteed by Ecocert.
"Market players systematically allowed ethylene oxide to be sold and kept it hidden, possibly from their own government in Delhi, as well."
This highlights the conflict of interest built into the system, in that third party certifiers are paid by those they are certifying.
This means there is competition among the certifiers. If certifiers are too stringent or harsh, the farm or business looking to become certified will simply go to a more permissive certifying body.
Fake Certificates Worldwide
Fraudulent certificates for organic farming recently circulated in the Canadian province British Columbia, including a few from Ecocert.
Organic BC says they aren't necessarily implicated. Maybe they didn't know of the forgery, but given their track record, we have to wonder.
Fake certificates with the Ecocert name have also turned up extensively in China.
---
5. Ecocert Certified Vs Other Certifications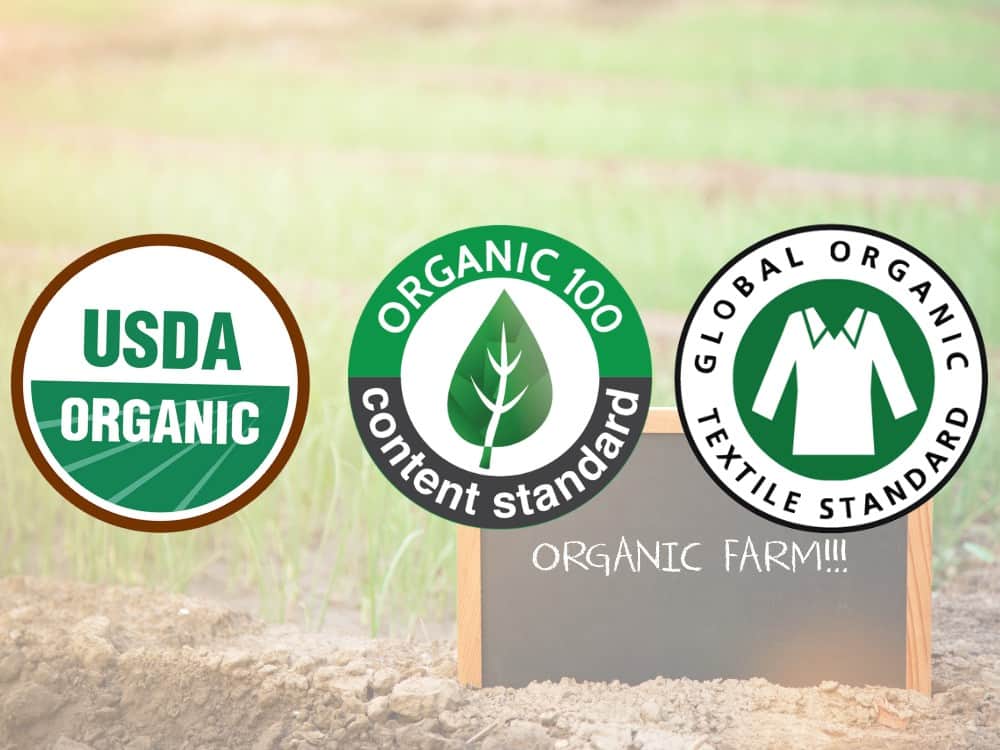 Ecocert Vs USDA organic
What is the difference between Ecocert and USDA organic?
USDA Organic mostly applies to sustainable food systems (though they do work with some raw textiles, too) in the US only, meaning its scope is far more limited, while Ecocert works globally across a wide range of products.
But the two share many similarities—including in questions over their validity.
While rife with its own scandals over false organic farming certifications that lead many to inquire whether USDA is reliable, USDA is still overall a more transparent and seemingly reliable certification, if for no other reason than they actively respond to and attempt to amend accusations of wrongdoing.
In fact, in the organic cotton scandal mentioned earlier, the USDA responded by no longer accepting any organic cotton overseen by Indian-government inspection agencies, since India was the prime country under fire.
Ecocert Vs Vegan & Cruelty-Free
Does Ecocert mean cruelty-free?
In the EU, all beauty and cosmetic products must be cruelty-free, which means no animal testing of products. Because Ecocert is the primary certifier of France and much of the EU, the label equates to cruelty-free, but that's entirely independent of the label itself.
What about the rest of the world?
COSMOS claims one of its criteria to be "no animal cruelty", but is unclear about how this is enforced or even defined.
They also allow select animal-derived ingredients, so neither is Ecocert vegan.
As such, an Ecocert certification should not be confused with a vegan and cruelty-free one, such as Leaping Bunny, PETA, Vegan Society, or Certified Vegan.
Ecocert Vs Fair Trade
What does Ecocert mean in terms of fair trade manufacturing?
In just the last year, they expanded their COSMOS label to include the "Fair For Life" label on certain ethical cosmetic products. It's currently on just over 350 products.
Whether this label is merely lip service to satisfy a growing consumer demand for more ethical products or if it truly helps those workers along the supply chain is really yet to be seen.
Ecocert Vs Other Organic Certs
GOTS: Again, they're sort of one and the same. Ecocert is merely an arm by which GOTS conducts the accreditation process.
OCS: Also a parent certifier for which Ecocert provides services.
Soil Association: One of the most reputed of all organics certs and in collaboration with the COSMOS label.
Australian Certified Organic: Australia's main organics cert and a leader of regenerative organic farming.
Canada Organic: Dedicated to the promotion and protection of authentic organic goods in Canada, where watchdogs warn that a no mandatory testing clause is dangerous to the integrity of authentic organics.
Bio (Germany): The most popular label in Germany, where organic farming was first popularized all the way back in the 1920s.
EU Organic: The main EU label under which 95% of ingredients must be organically procuced and the remaining 5% are under strict rules.
---
Did you know we Have a Newsletter?
We cover the latest in sustainable living, fashion, zero waste, beauty, travel, finance and more…
Final Words On What Is Ecocert?
So what does ECOCERT mean on a label?
Quite possibly nothing.
Does that mean you shouldn't trust anything that's Ecocert certified?
Not necessarily, but given their opacity, lack of traceability, and silence on many controversies, we want to believe they're good, but we're not convinced.
Before you purchase something with the Ecocert logo, we encourage you to read labels carefully (perhaps educating yourself on truly natural skin care ingredients) and do your research on brands. Those with a track record of integrity are going to stand out a lot stronger.
But keep in mind that brands can only do so much when they're also being sold something they've been led to believe is truly organic.
All this smoke and mirrors might seem disheartening, but it's important to remember we have power through our purchasing.
We can amplify the call for real organics by supporting organizations like Cornucopia or OFARM, putting pressure on the NOSB and USDA, and demanding better of our most beloved brands and the certifiers they choose to trust.
Oh, and by sharing this article with those in your sustainability circle!
Pin these: