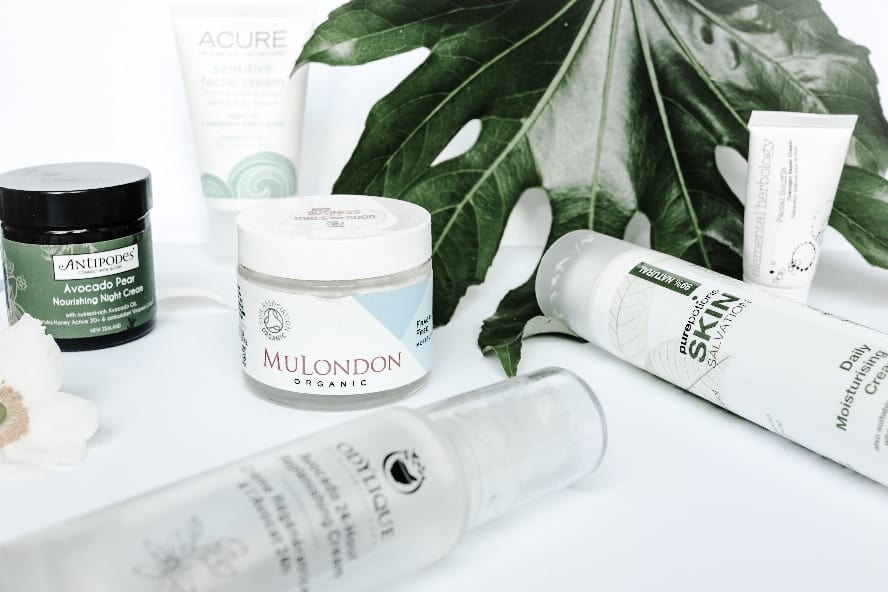 Just about all of us depend on a daily skin care routine that involves moisturizer! It is THE cornerstone of all beauty regimes…
So, it's pretty important to find a cruelty free moisturizer that works for both you and the environment. Which is why we're making a list of our favorites.
All in support of positive, healthy and environmentally conscious choices which reflect our own values when it comes to buying body care products. Vegan and cruelty-free moisturizers from super sustainable brands!
APPROACH TO VEGAN, CRUELTY-FREE MOISTURIZERS
If this is your first time visiting, our approach to sustainable beauty is to look for brands and products that are:
have ethical ingredient sourcing policies and
use thoughtful, (ideally) compostable packaging.
We know it's tall order and believe us, it takes a fair bit of time to find these brands to meet all or most criteria.
While we hope to provide a useful resource for you, we would also love to hear your thoughts and suggestions if we missed anything or if you have any experience with these brands, as we have not had the chance to try them all…yet.
BEST VEGAN, CRUELTY FREE MOISTURIZER FOR SENSITIVE SKIN
If your skin is prone to redness, irritation, itchiness, tenderness or is just generally sensitive, it's often a sign of an underlying condition, like eczema, rosacea or using a product that strips the skin's natural oils.
To give your skin the best chance of recovery, it's best to use a natural and nourishing cruelty-free moisturizer (without fragrances, which can often irritate sensitive skin).
We'd recommend Good Juju Herbal Skin Food. Their moisturizers are made in small batches with no preservatives using ingredients that are plant-based, food-grade, organic and locally sourced when possible.
Alternatively Booda Butter also make a USDA Certified Organic (i.e. you can eat the stuff) daily moisturizer, which we've tried and love! For more info on both these options have a read of our list below.
Of course, if your symptoms are severe then we'd definitely recommend a visit to a dermatologist.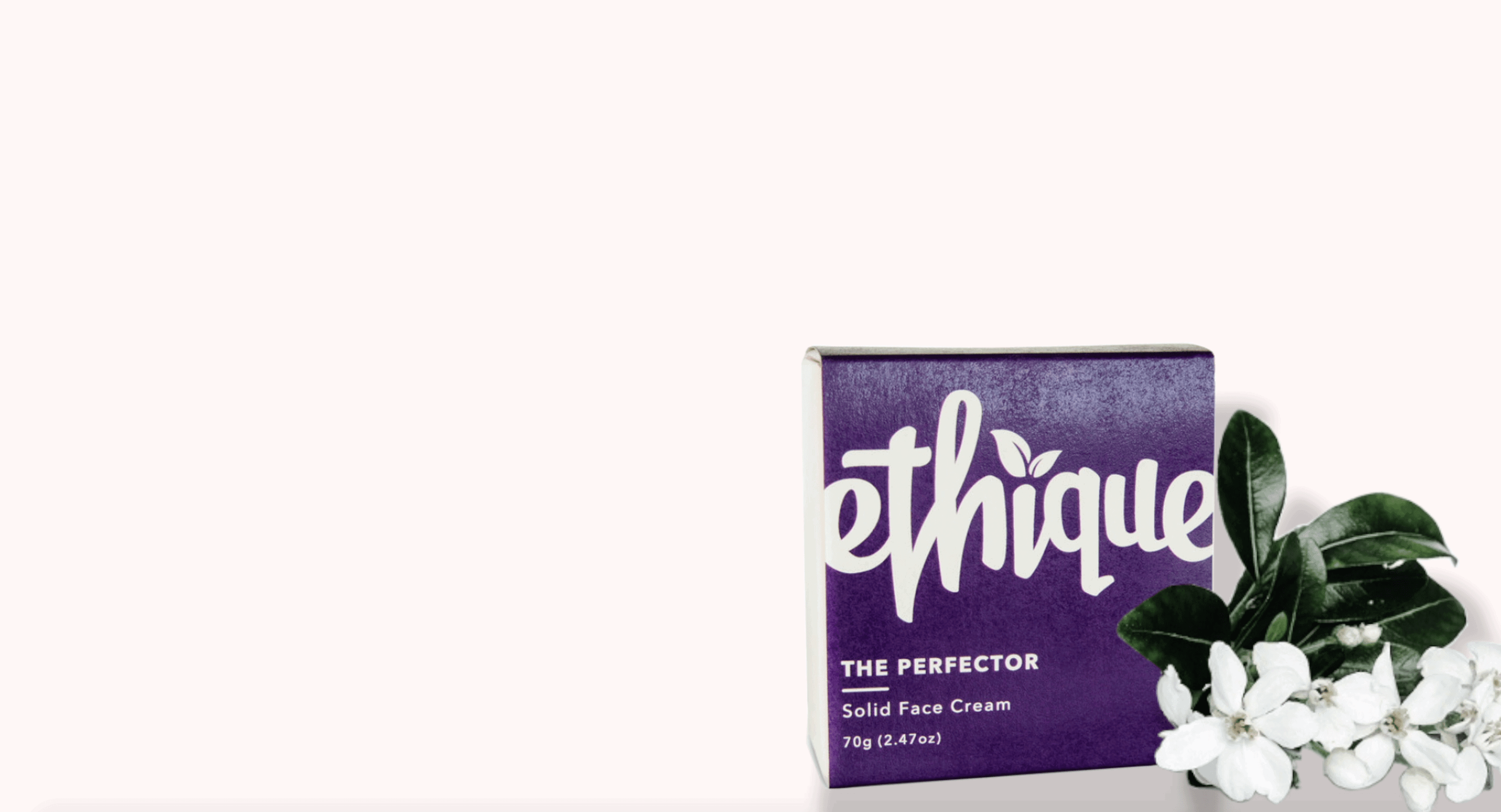 BEST VEGAN, CRUELTY FREE MOISTURIZER FOR MATURE OR DRY SKIN
The Answer is called Ethique. 
This brand hails from New Zealand. We absolutely love them. Not just because they're zero waste but also because their products are really effective.
And for those with mature skin or just naturally dry skin, they've got the perfect solution – The Perfector. It's specifically branded as the Dreamy Cruelty-Free Face Moisturizer for Dry to Mature Skin but we've used it all over. It's made with coconut oil, kokum and cupuacu butters (both of which have substantial essential fatty acids).
For more info on Ethique, scroll down the list!
BEST VEGAN, CRUELTY FREE MOISTURIZER WITH SPF
A cruelty free moisturizer with SPF is a huge time saver so you don't have to apply sunscreen (and moisturizer)!
If you spend time outdoors, work outdoors or just live in a sun rich country like we do – Australia 🙂 this is a beauty hack that more people should get onto.
Mukti Organics (cruelty free, vegan and organic brand) provides a good option. With CoQ10, green tea extract and vitamin C, their Organic Tinted Moisturizer has an SPF of 15. Which is enough protection for a bit of sunshine.
Though for a day at the beach, we'd recommend either Acure's Radically Rejuvenating SPF Day Cream with an SPF of 30 or Josie Maran's Argan Daily Moisturizer for the strongest cruelty free moisturizer with SPF – 47!
For dedicated vegan cruelty-free vegan sunscreen options check out our article: Cruelty Free, Sustainable & Vegan Sunscreen: Saving Your Skin and the Planet One Tan at a Time. For those who love a swim in the sea, there's some reef friendly products just for you.
BEST ORGANIC FACE MOISTURIZER
Since starting Sustainable Jungle back in mid 2017, we've tested a LOT of different ethical cosmetics and creams (and everything in between).
On this specific list, we've tried multiple products from each brand except Fat and the Moon and Good Juju Herbal. Both of which we've heard excellent things and will be testing out in the near future. Responsible consumption always, of course 😉
So, if we had to pick the best organic face moisturizer it would have to be (in no particular order):
Dirt Hippie Cosmetics Organic Vegan Moisturizer. There are 3 different formulations to choose from depending on your skin type (oily and acne prone skin, dry and combination skin types and mature and sensitive skin types). We're currently using the dry and combination skin types. It's light yet moisturizing enough for a winter in Melbourne.
MuLondon Fragrance Free Moisturizer. We preferred no scent but others may not. Unfortunately this product is only available in the UK (as far as we know). We used it heaps while living in London.
Ethique – The Perfector. Yes, this is the second time we've mentioned this particular moisturizer and for good reason. It's one of the most hydrating products we've ever used (without being too oily – a difficult line to walk!). It's a winter killer for dry or mature skin. You can't go wrong. Also, it just so happens to come from a brand that ticks all the boxes.
If zero waste is your schtick (and it certainly is ours!), we've already mentioned one brand above (Ethique) that nails it. They make a variety of vegan, palm oil free and cruelty free moisturizers that come in a bar form form. 
For another seriously zero waste brand, have a look at Dirty Hippie below. 
They make an assortment of skin care products like zero waste lotion, brightening serums and organic facial vegan and cruelty-free moisturizers. All the while maintaining a climate neutral status!
ON THIS LIST OF VEGAN, CRUELTY FREE MOISTURIZERS
Without further ado, here's our list of the best vegan, cruelty free moisturizers from award-winning brands that we're sure you'll love just as much as we do (and if you know of any others that fit the above criteria, let us know and we'll add it to the list)
Quick links:


Fat and the Moon offer a HUGE selection of beauty and personal care products.
Drawing inspiration from herbalists and natural healers, Fat and the Moon creates all natural, mostly organic (and they're very clear about noting which items are organic on each product page, which we appreciate) "potions" that prioritize healing and "empowerment through self-care".
All products are hand-made fresh to order (because "body products, like food, are not meant to last forever!") using only "plants that are abundant, ethically harvested and organically cultivated and combine them in formulations that are radically non-toxic".
All Fat and the Moon products are cruelty free, palm oil free and most are also vegan friendly (except for their eye coals and lip stains which contain beeswax).
Either way, all ingredients are cruelty-free and ethically sourced and every single product comes in reuable tins and are shipped without superfluous packaging. Their packaging is re-usable, and they:
"encourage customers to find fun and creative ways of reusing our jars. We design packaging to be a joy to reuse and a breeze to recycle."
Fat and the Moon is a women owned and run business. They also support various charities and causes in their community.
"We should take as much care selecting the things we put on our bodies as we do in shopping for the foods we put in them" says founder Rachel Budde.
"The goal of Fat and the Moon is to make that a pleasure!"
MULONDON ORGANIC – CRUELTY-FREE MOISTURIZER


DIRTY HIPPY VEGAN MOISTURIZERS


Hailing from Bywong, Australia, Dirty Hippie Cosmetics are one of the most sustainable brands we've had the pleasure of covering. They create handmade organic and clearly top quality products (based on hundreds of super reviews).
They're a 100% cruelty-free, palm oil free and vegan friendly brand.
When it comes to sourcing they've covered all bases, either purchasing through fair trade channels, buying local or growing their own raw ingredients!
As for packaging, they haven't skipped a beat, their lip balms, sunscreens, deodorants and small and large eco tubs are made using recycled paper (which can be composted!), otherwise they use tins and glass bottles which can be recycled or reused of course!
Their labels are printed with refillable veg-ink and their operations (which currently have a 50% carbon offset) will be powered with solar when they move into their new HQ. They are based in a zero waste community (read more about it here).
Their lab also makes use of naturally collected rain water!  Finally, they're involved in a number of charitable initiatives and projects from raising awareness for suicide prevention to animal rescue to support for cancer sufferers. Truly inspirational!
CONSCIOUS SKINCARE DAILY MOISTURIZER


Conscious Skincare is one of the most impressive brands we've come across. Founded by the lovely Rebecca who so kindly took the time to write us a detailed breakdown of the brand's ethos.
Conscious Skincare has a great range of day and night moisturizers, all of which are cruelty free and vegan friendly. They're Leaping Bunny certified, Vegetarian society certified and none of their products contain palm oil or palm oil derivatives.
They also have put a huge amount of thought and care into their packaging to ensure it's recyclable. Their impressive product range is award winning and definitely worth checking out.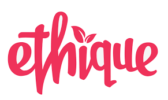 As mentioned above, Ethique this fairly new brand (2015) originates from New Zealand, Christchurch. Thankfully their products have been made available around the world.
They specialize in all things bar related or rather they have a range of products that all come in bar form (from facial cleansers to scrubs to natural deodorants and of course moisturizing bars)!
Besides the very impressive response to their product range they're also super sustainable and tick each and every one of our boxes!
As mentioned above, they're not only certified cruelty free and vegan, but also palm oil free, plastic free and use minimal, sustainable and biodegradable (make sure you toss this in your compost!) packaging for everything.
That's not all though they're also certified climate neutral AND donate either 2% of revenue or 20% of profit (whichever is higher) to charity. How good is that?! Seriously. Check our their story here for more info.
GOOD JUJU HERBAL FACE MOISTURIZER


Note: While Good Juju Herbal's face moisturiser is vegan, a small number of their other products contain locally sourced beeswax
Good Juju Herbal hails from North Carolina, USA. The products are handmade by the wonderful Judith who started Good Juju Herbal when she discovered she was allergic to 17 common household chemicals.
Good Juju Herbal has a range of products including skincare, petcare, soaps, facemasks and scrubs.
They're 100% natural (i.e. truly natural and free of chemical compounds found in products that irritate sensitive skin). They're also cruelty free and most of their products are vegan friendly (including their face moisturiser), save for a few that contain locally sourced beeswax.
They're also 100% palm oil free and focus on ethical sourcing, supporting local farmers.
They're super impressive when it comes to waste – they've recently moved all their products into glass containers which are reusable and widely recyclable. They also offer package free options for some of their products (great for those striving for a zero waste lifestyle) and use all recyclable/compostable shipping supplies.
Their gift wrap is also multipurpose so all of their linen bags can double as travel bags.
They reuse almost all shipping supplies sent to them, or they separate and recycle them to make their internal office system as low waste as possible. Impressively, they're also installing solar panels to make their workshop solar powered.
Judith is clearly also very passionate about her "Happy Skin Project", a program to provide free and discounted soap to people currently under going chemotherapy – read more about it here.
P.T. PURE ORGANICS ROSEHIP + HEMP OIL FACE OIL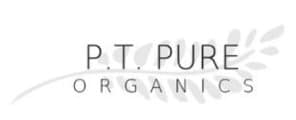 Note: While P.T. Pure's face oil is vegan, a small number of their other products contain beeswax
P.T. Pure Organics was created by Jill, a mother from Michigan, USA, when she and her were both diagnosed with Celiac disease.
She is passionate about making safe, natural products that work.
Their entire range is 100% cruelty-free from from supplier through to finished product and are mostly vegan (except for a few that contain organic beeswax).
They're also 100% palm oil and palm oil derivative free and only contain 100% natural ingredients. They choose their ingredients and suppliers carefully to ensure they are ethically sourced, and environmentally responsible.
As for plastic waste: "packaging is done in glass and paperboard, with minimal plastic use. Everything can be recycled or reused and is safe for your product inside. Our labels can be removed from our glass jars to make them pretty for reusing for things like vitamins, earrings, seed saving, food storage, etc. Our shipping materials are made from post-consumer recycled materials and can be 100% recycled or reused".
They also aim to create as minimal waste as possible, recycling and composting incoming shipping materials. Their Face Oil is clearly a much loved product with tons of great reviews on Etsy and made with some delicious ingredients like rosehip and hemp.
ACURE ORGANICS DAY CREAMS


Based in the USA, Acure Organics is a family owned business specialising in skincare, hair care and body care.
Their products are cruelty-free, vegan, palm oil free and use as many USDA certified organic ingredients as possible.
Interestingly, Acure also use plant stem cells across their range. The jury is still out on the effectiveness of this new biotech in beauty products.
They have a selection of creams appropriate for day use including the "Seriously Soothing" day cream (previously the Sensitive Facial Cream).
BOODA BUTTER ALL IN ONE PURE DAILY MOISTURIZER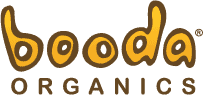 Based in Bellingham, just north of Seattle, Booda Organics was founded in 2010. They're a family business that was inspired to create healthy and effective handmade products to purify and simplify their lives.
Booda Organics has exceptional ethical and sustainable policies and initiatives. They are certified UDSA organic,  Leaping Bunny certified, Vegan certified by Vegan.org. Their products are also non-GMO and gluten free.
ODYLIQUE AVOCADO 24-HOUR REPLENISHING CREAM


Odylique by Essential Care has a comprehensive range of products including makeup, skincare and hair care available.
They're a super sustainable brand, being cruelty-free, organic, mostly vegan AND palm oil free.
They boast accreditation with PETA, Naturewatch Foundation, Soil Association and Fairtrade. And they also have an impressive list of charities they support like the Pink Ribbon Foundation, the Woodland Trust; East Anglican Air Ambulance and St Nicholas' Hospice.
PHB ETHICAL BEAUTY MOISTURIZERS


PHB Ethical Beauty, which stands for "Pure Handmade British", is family owned business based in the United Kingdom. They have an impressive range of over 200 luxurious products on offer from cleansers to cosmetics to body lotions.
PHB Ethical Beauty are accredited by Peta and the Vegan Society UK, they donate 20% of their net profits to various charities and they've also been featured in The Good Shopping Guide and The Good Scrub Guide.
PUREPOTIONS SKIN SALVATION DAILY MOISTURIZING CREAM


Note: Purepotions uses 'glycerol caprylate' in some of their products which sometimes contains palm oil (certified by RSPO)
Based in the UK, Purepotions specialise in natural creams, ointments and oils.
Their products are specifically formulated to remedy dehydrated skin and are also suitable for those with eczema, dermatitis, psoriasis and other dry or itchy skin conditions.
MIESSENCE BALANCING MOISTURISER


Based in Queensland Australia, Miessence was the world's first certified organic cosmetic and skincare range.
All their products are organic, cruelty-free and vegan (with the exception of a few). They're also currently phasing out palm oil which is currently found in 5 of their 75 products.
Miessence is also 110% carbon negative, they use renewable wind energy and only source ingredients from fair trade protected growers.
CRUELTY FREE AND VEGAN RESOURCES
Now that you've got the low down on vegan and cruelty free moisturizers, we thought we'd share some more resources that we have on Sustainable Jungle with you.
For a list of specific vegan and cruelty free articles, guides, product and brand recommendations click on the link below:
Quick links:
We're adding to this list all the time but if there's a specific type of product that you're looking for (but can't find any good options) – let us know and we'll see what sustainable gems we can find!
FINAL THOUGHTS ON CRUELTY-FREE MOISTURIZERS
There are so many "eco friendly moisturizers" on the market these days. It's finding the truly sustainable ones that's tricky.
A vegan and cruelty free moisturizer (and any other beauty product for that matter) is a non-negotiable. Try and tick a few more of those sustainable check-boxes (like palm oil free, zero waste and organic) with each purchase you make.
Beauty is and should be all natural and it's packaging should be circular, as much as possible.
We hope this article has given you a few more ideas on moisturizers from sustainable, artisan and independent brands who are doing good.
As always, please reach out for questions, suggestions, or comments.
*Sometimes our posts contain affiliate links. If you buy something from a featured brand we may earn a few cents. To learn more, see here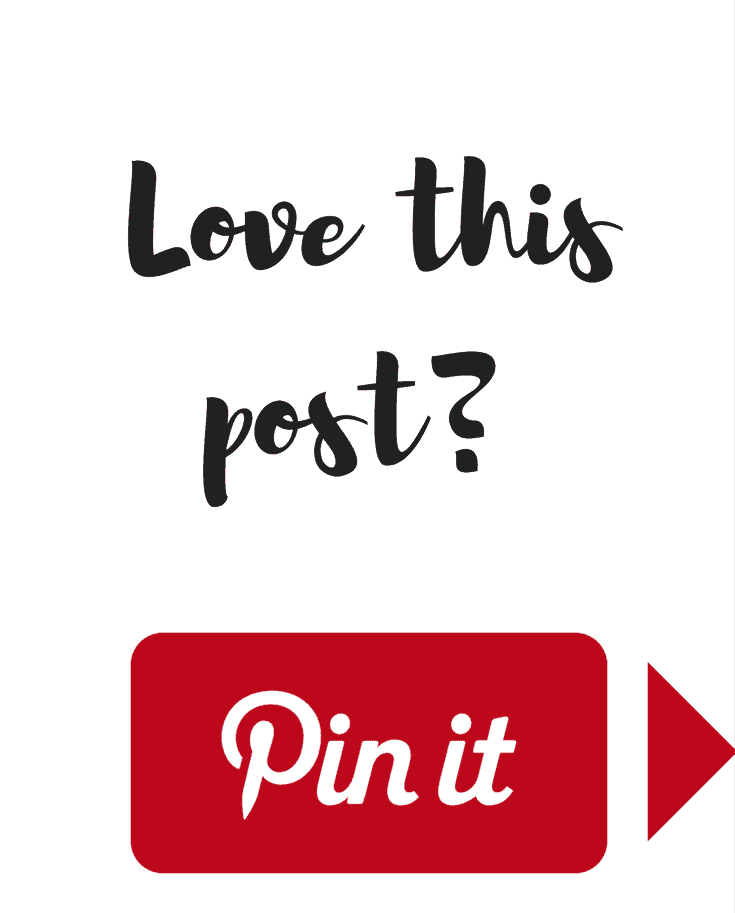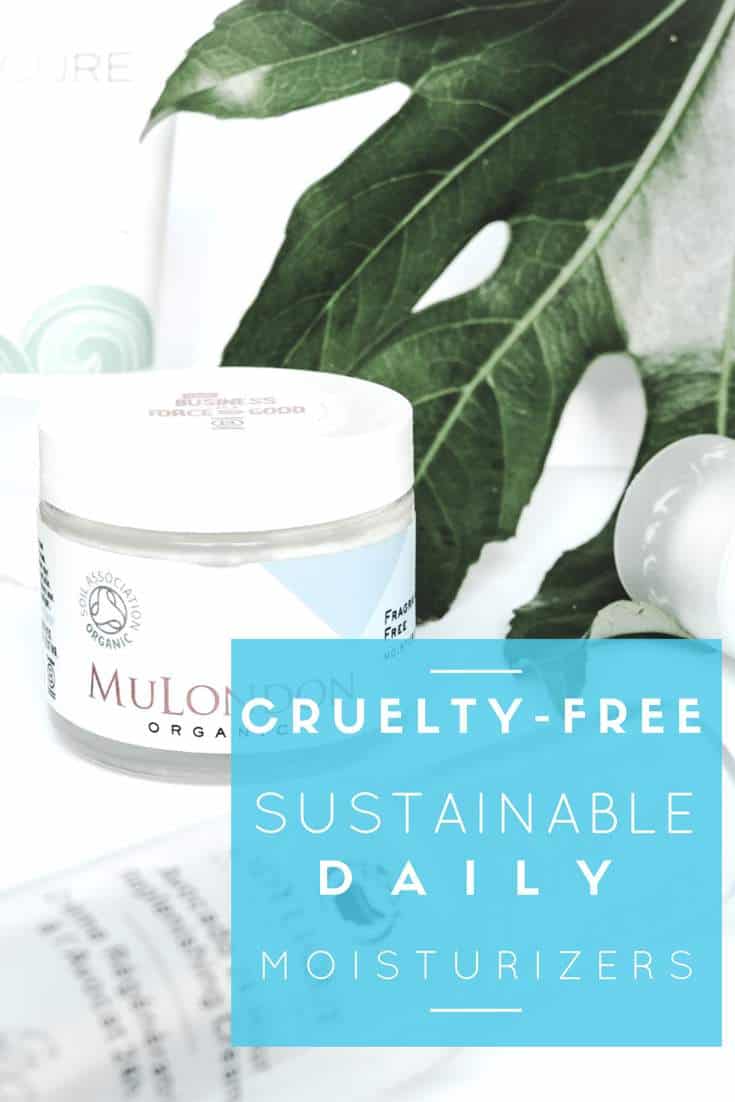 Other articles you might like...
[blog format="blog-columns-3″ per_page="3″ image_width="250″ image_height="250″ image_alignment="image-above" excerpt_length="0″ cats="best-of-sustainable-beauty"]