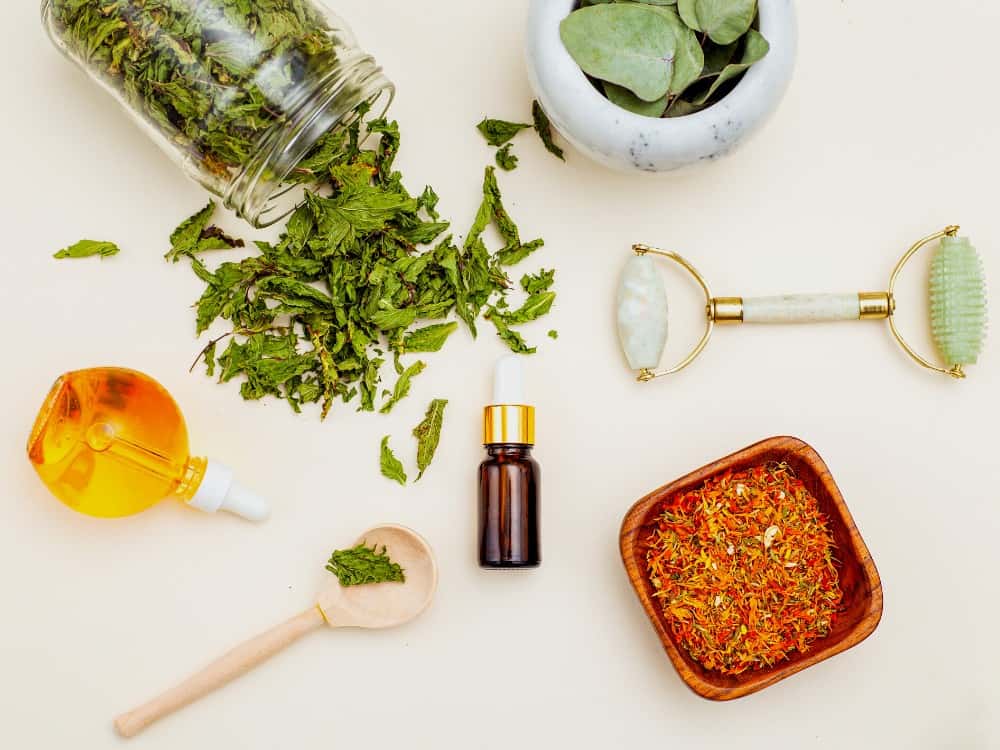 37 Natural Skin Care Ingredients: The Most Common & Effective
---
---
---
---
---
---
---
---
---
---
---
---
---
---
---
---
---
---
---
---
---
---
---
---
---
---
---
---
---
---
---
---
---
---
---
---
---
Final Thoughts On The Best Natural Skin Care Ingredients
Natural and organic skin care product ingredients have the potential to do a lot more than just combat dryness or temporarily relieve irritation. They can ultimately help to heal your body, from the outside in.
As can be seen in this list, the best organic ingredients for skin care are those that impart antibacterial, anti-inflammatory, antioxidant, antifungal, and even anti-neoplastic properties.
They fight cancer-causing free radicals, slow the aging effects of UV radiation, and support your skin's role as your body's best defense system.
Makes you think twice about turning to products containing synthetic ingredients like phthalates, parabens, and PEGs, doesn't it?
Beauty is only skin deep, but that doesn't mean we should continually put our body's watertight, airtight barrier at risk by exposing it to dozens (or hundreds) of dangerous chemicals.
We'll stick to these 35 all-natural skin care ingredients, thanks.
If you know someone who's been s(k)inful in their use of harmful personal care product ingredients, share this so they can give a little more loving to the skin they're in.
---