13 Zero Waste Gifts for Greener Giving
You know what they say: waste not, want not.
For zero waste gifts, that takes on a whole new meaning, but one thing is certain: your low waste loved one will sincerely appreciate any gift that doesn't also give to landfills.
Not sure how to do that?
Don't worry, we're here to help with some zero waste gift ideas.
First off, what do we mean by "zero waste gifts"?
We mean gifts that align with the philosophy of zero waste living: to live in a way that sends no trash to landfills or incinerators and minimizing toxic impact by using biodegradable, compostable, or reusable products (or reusable gifts in this case)!
It's similar to eco friendly gifts, but we specifically look for gifts that are compostable (or edible), digital, or reusable. It also means gifts that are packaged and shipped without plastic, too.
Without further ado, we're making a list and checking it twice, so you can find out which gifts are naughty and nice.
*This post contains affilate links
1. ZERO WASTE STORE VOUCHER OR CARD
The most important consideration we should all be making when choosing a zero waste gift (or any gift, for that matter) is whether or not it'll actually be used (and cherished).
We want to give things that are wanted, not wasted.
What better way to ensure that than with a gift card?
Gift cards may not look very impressive under the tree, but they are the one sure-fire way to give your loved one something they actually want.
Fortunately, there are great zero waste stores, including our favorites EarthHero and EcoRoots, who all offer gift cards at prices to fit every budget, stocking stuffer to Bat Mitzvah bash. 
---
2. ZERO WASTE STARTER KIT
What better zero-waste gift than the gift of zero waste itself?!
Maybe you've chosen to live zero waste but your loved one hasn't yet jumped on board. Or maybe you know a friend who keeps talking about it but just hasn't had the time to really launch their zero waste plan.
Give them a head start with gifting a complete zero waste starter kit.
EarthHero makes it super easy with their premade starter kit gift boxes, for a range of budgets and needs. If their selection still isn't quite good enough for you, Etsy has loads available.
Alternatively, you can spend a little more time to build your own DIY zero waste kit with some reusable essentials for shopping, eating out, and packing a lunch (which are some of the most impactful zero waste swaps one can make).
By using zero waste stores like EarthHero and EcoRoots, you can get a bunch of goodies you think your loved one might benefit from.
Think beeswax food wraps, stainless steel lunch tins, bamboo utensils, zero waste wrapping paper and the like.
---
3. ZERO WASTE PERSONAL CARE PRODUCTS
An old-time gifting favorite: sustainable beauty and personal care products make excellent sustainable gifts – one can always use a bit of pampering.
Spa aside, more practical products, like a zero waste toothbrush, make for great gifts, too, since they're a necessity.
And there are SO MANY zero waste beauty and personal care products these days that come either naked, in glass or tin jars, or in paperboard boxes.
Even something as tricky as mascara has done it!
But it's not enough to buy plastic-free gifts. It's also about plastic-free shipping, too. That's why we highly recommend starting your search with a zero waste store, as we mentioned above.
Give them as individual gifts and stocking stuffers or create a zero waste gift set as lavish as you like.
We'll just dip our toes in the bathwater here with a handful of suggestions:
We're in love with EcoRoots' selection of bar products, like their colorful vegan soap bars. Pair that with a lather-aiding soap saver bag and wham you have a budget friendly, affordable zero waste gift.
Looking for a not-so-subtle hint that you're hoping to catch them underneath the mistletoe? Consider Georganics mouthwash tablets. Even if you're not looking for a sustainable smooch, these make great zero waste gifts for travelers.
Remember that crazy zero waste mascara concept we mentioned above? EarthHero carries some of the best by Elate Beauty, great for that glam-loving girl or guy in your life.
---
4. ZERO WASTE COFFEE KIT
Think about the waste a coffee habit creates: single-use cardboard cups with plastic lids, plastic cans, coffee filters, coffee pods… yikes!
Not to mention the money that goes into getting coffee out.
Instead, create a zero waste gift set – the perfect gift for the coffee lover in your life.
Zero Waste Coffee Makers
When it comes to making coffee, replace disposable filters, the dreaded K-Cups, and runs to Starbucks with a filter-free reusable coffee maker like a French press and stove-top style Bialetti.
Or try the AeroPress, which brews espresso-quality coffee in an instant, without the bitterness from steeping grounds as you do in a french press.
While the device itself is plastic, it's BPA and phthalate-free and super heavy-duty, so it shouldn't break for anything short of being run over by a truck.
Therefore, a great gift if you want them to be able to feed their caffeine addiction both on-the-go and at home.
If they're not looking to switch up their morning cuppa joe, just take the waste out of their regular drip coffee maker by gifting some reusable filter cones from EarthHero (who also stocks artisan coffee and tea, if that's more your cuppa).
Zero Waste Coffee Cups
Now they'll need something to put the coffee in, like a cute ceramic mug for slow mornings at home. You might even have one in the back of your own cupboard you can regift!
For a more robust on-the-go solution, a Hydro Flask is a reliable and sustainable gift that will last a lifetime. The leak-proof vacuum insulated stainless steel design keeps things cold (or hot) literally all day.
We own one of these and use it to death (much like our reusable water bottle). Just be sure to check your loved one doesn't already have one.
You can even be extra nice and buy them some coffee to go with it. Just put some fair trade bulk coffee (which could double as a fair trade gift) in an upcycled jar or reusable cotton coffee storage bag, and you've completed the perfect zero waste coffee trifecta.
---
5. PLANTS
House plants, perennial shrubs, succulents, veggies, you name it: nothing says sustainability like plants.
Whether your loved one is already an avid gardener (apartment garden or otherwise) or just a greenie in matters of green, plants can be appreciated by all. They create oxygen, purify the air, and look pretty at the same time.
Plus, they provide great opportunities to upcycle glass and metal containers.
If you don't have an up-cycled vessel, you can add a nice touch to the gift with some excellent planters on Etsy, like their many choices of reclaimed planters or these beautiful ceramic planters by Luna Reece.
We once received a beautiful philodendron in a gorgeous ceramic planter, and still consider it to be one of the best plastic free gifts we've ever received.
It now sits proudly on our kitchen counter.
---
6. COMPOST BIN OR WORM FARM
Indoor Compost Bin
For a seriously zero waste and sustainable gift, and one that has changed the waste management game for us, consider the unassuming compost bin!
There are tons of different bins out there, we put together an article on some bins we've tried and tested and can recommend.
The Urban Composter is a good option and it's available at Amazon or Biome Stores Australia.
Or, if you're on a budget and simply want to nudge them toward composting, you can opt for a simple kitchen collector bin, a precursor to actual composting.
Etsy has a bunch of different zero waste options from wood countertop compost bins to ceramic countertop bins and refurbished vintage bins.
Zero Waste Worm Farms
While worms might not sound like a nice way to celebrate something special, they're actually a great zero waste present for the whole family, kids and adults.
Kids will love it because, well, worms, and sustainably minded adults will love it because composting with worms is one of the easiest, best ways to compost household space.
They'll even get worm tea out of it to feed their plants!
With this handcrafted vermicomposter by Sacred Resources, no one will ever even know it's full of wriggly wonders.
Why?
Because it's made of a rare blue pine sustainably salvaged from trees killed by pine beetles in Colorado.
---
7. ZERO WASTE CANDLES
What better way to brighten up someone's home than with a wonderfully scented sustainable candle?
Even better if they're vegan candles, like the various non-toxic and handmade-in-the-USA candles sold by EcoRoots and EarthHero. These come packaged in recycled amber-glass jars that is so pretty, finding a second use for it will be easy.
Another option to reduce waste through dual-use are Hyggelight's vegan candle + planter combos. That way, they'll have a palace to put your plant gift after they've burned the candle!
To wax away even more waste, check out The Candle Chemist's natural soy wax scented candles. Once the candle's been used, you can send the tin back as many times as you like for refills at 50% the original price!
For the DIY-inclined, you can make your own in recycled jars or tins using organic soy wax, essential oils, and organic cotton yarn. And if you need more cruelty free gift ideas read our list of the best vegan gifts for ethical giving.
---
8. DONATION TO A CHARITY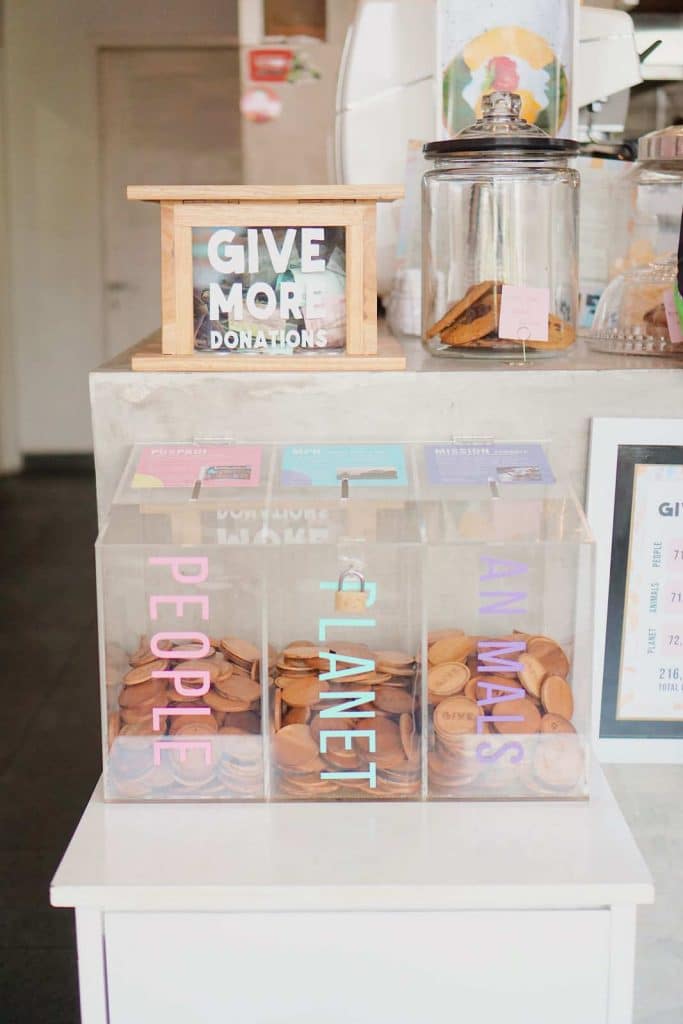 Maybe your loved one is also a minimalist and doesn't actually want anything at all. While we've got tons of suggestions for minimalist gifts, too, the gift of charitable giving is one of the best.
Aside from being truly zero waste, it's a fantastic way to make you, the giftee, and the beneficiary all feel good. That's like three gifts in one!
Obviously, the best choice is to make a contribution to a cause they really care about it (for us, that's anything that benefits animals and protects endangered species).
If you don't have any specific ones in mind, use a flexible donation platform (like MyCause Australia, Global Giving, and Daymaker– great for kids) where the recipient can decide for themselves.
Otherwise, here are some great organizations:
Oxfam gifts: A really well known charity that does a world of good for the environment and much more.
The Owl Rescue Center and Sanctuary in Johannesburg: These guys are the real deal. You won't find a more dedicated and passionate owl rehab center. See our podcast with founder Danelle Murray here.
You can buy a Digital Download of the STROOP Documentary Film (Journey into the Rhino Horn War): See our podcast with filmmaker Bonne de Bod here. Proceeds go towards helping the plight of endangered rhinos.
---
9. A DIGITAL SUBSCRIPTION
For one of the most practical options and arguably the best zero waste gift, a digital subscription will provide all the entertainment with none of the typical waste.
From various streaming platforms to hundreds of digital guides workout memberships, there are oh so many of these, but here are some common suggestions:
Audible:
For a more productive subscription that can be enjoyed any time of day, try the world's most comprehensive audiobook service. All downloadable offline with no monthly limit.
Netflix:
Ah, good ol Netflix. Binging TV has never been easier. And, since Netflix actually sells gift cards, you can even give this one to those who already have a Netflix subscription.
Spotify Premium:
For $99 you can give the gift of ad-free, downloadable offline music for an entire year. Spotify even has podcasts, too, and we happen to think The Sustainable Podcast will make for some fun entertainment.
Headspace:
With all the stress in the world right now, meditation gifts for him or her are not only thoughtful but almost necessary. An ever-growing body of research points to the benefits of mindfulness and meditation, yet skeptics may still be reluctant to try it themselves. So gift it instead!
We personally use this particular guided meditation app and love it for how simple and effortless it makes meditating (even for the busiest skeptics!).
---
10. ZERO WASTE BOOKS
Give the gift of reading without the risk of one day having it end up in a landfill.
How?
In the form of an ebook.
You can be even more on-brand by gifting not just a zero waste book, but one of the many books about zero waste and sustainable living. If they're just getting started on their zero waste journey, Bea Johnson has something right on point: Zero Waste Home.
---
11. SOMETHING FUN – TOGETHER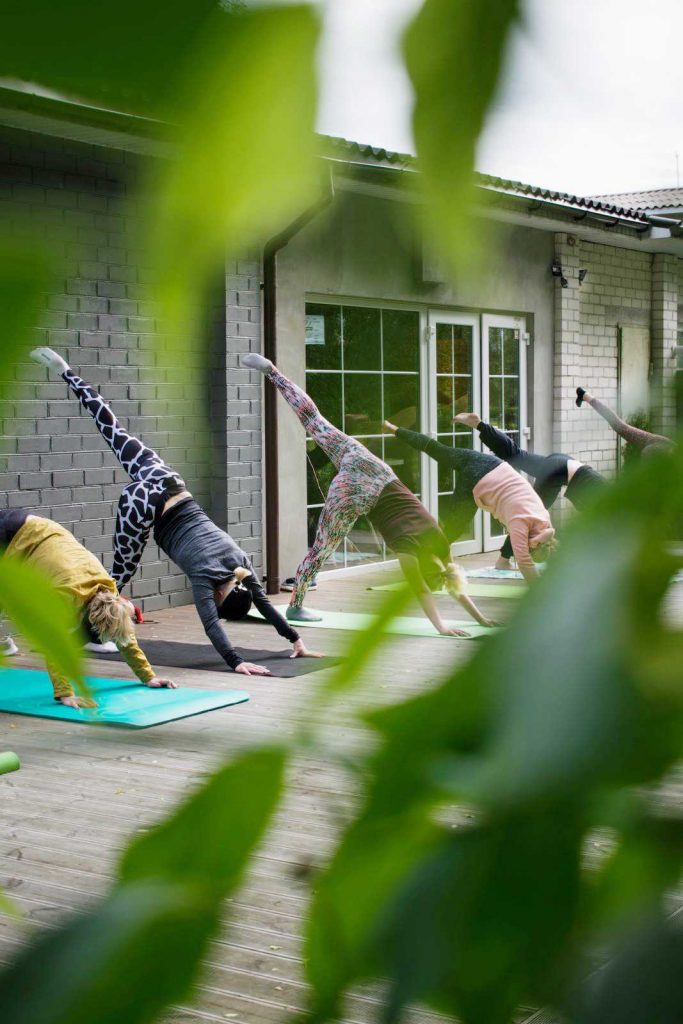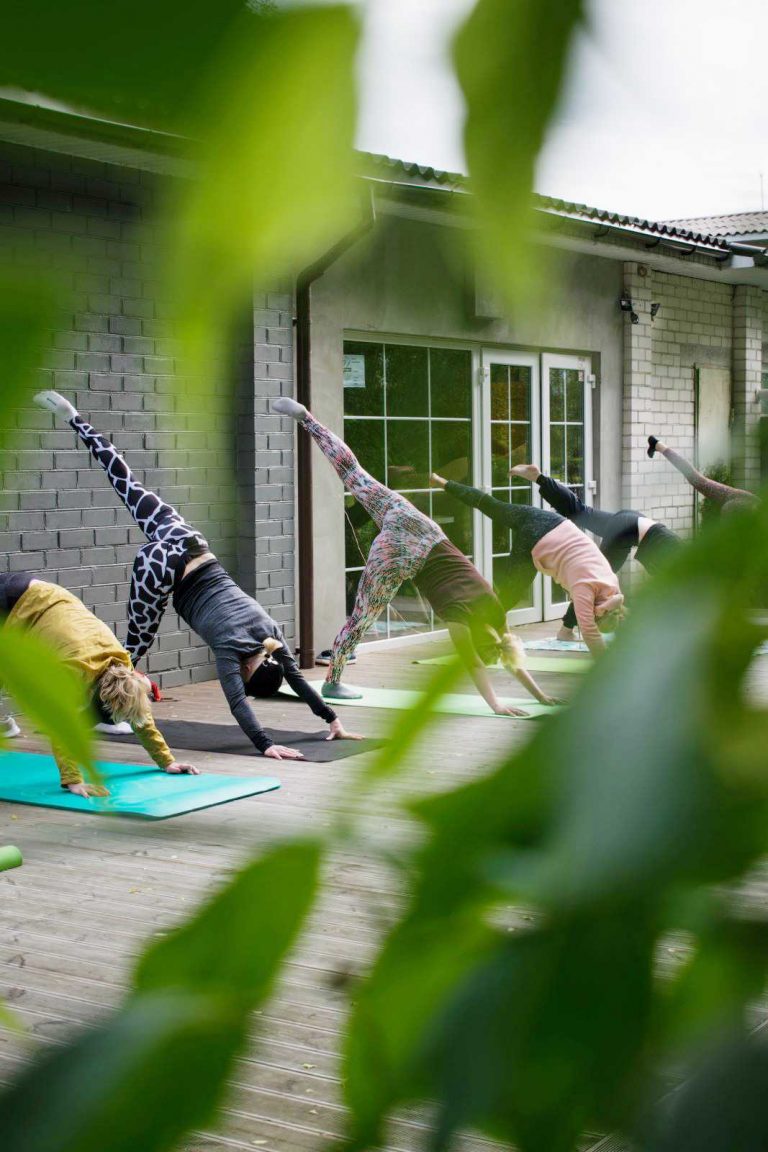 While large gatherings like concerts and major sporting events may be postponed for the foreseeable future, there are still many experience gifts worth considering: ski passes, a tasting at a local winery, skydiving, horseback riding, helicopter rides, guided mountain climbing, or just a class on something new.
The possibilities for experience gifts are endless!
Maybe your loved one is itching to try something new but can't justify spending the money on what it takes to get started?
Wipe that concern off the board by signing them (and you!) up for a class.
It could be a yoga class, barre class, pottery class, or even a ballroom dancing class (great for couples!). Heck, it could even be a class in the traditional academic sense; Udemy offers fully giftable online courses for just about every interest.
You could even be investing in their future by empowering them to follow their true passion.
Or maybe they already have a class-based hobby they love. If that's the case, get them a gift certificate to pay for the next few and join in.
Life is truly about experiences, not stuff. The best part about this is you can do it together.
---
12. TOY LIBRARY SUBSCRIPTION / WOODEN TOYS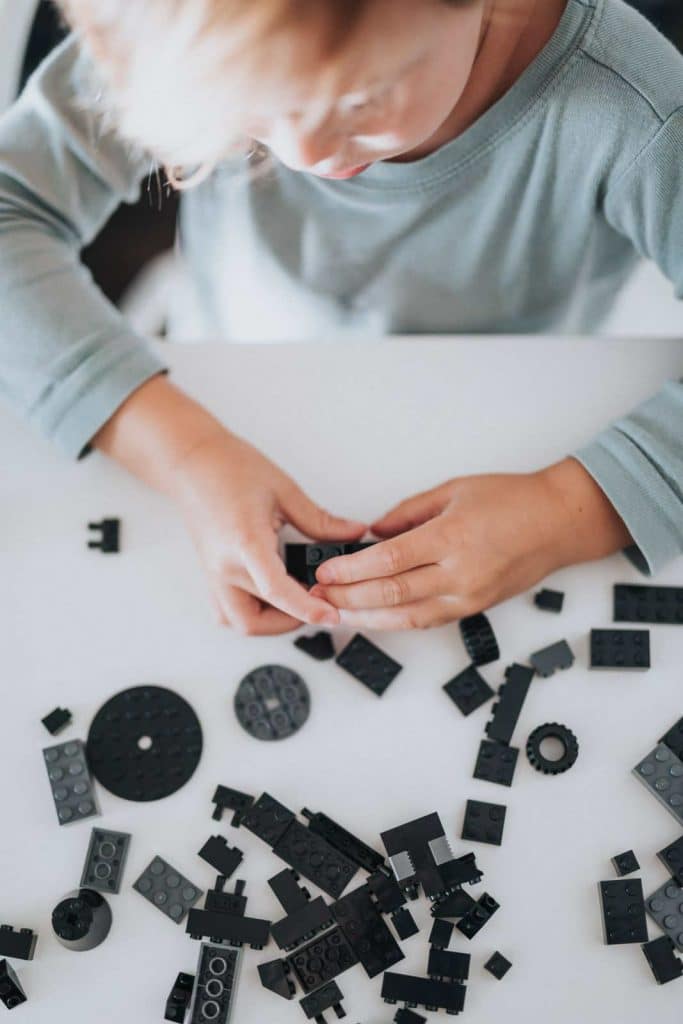 Buying for kids can be tricky, especially when a quick walk down the toy aisle will leave you feeling a little suffocated by plastic.
Rather than clutter the world with toys that will likely be thrown away in a few months or years (if lucky), get them a subscription to a Toy Library.
Say what?
It's a system of borrowing toys specially designed for certain age groups to help develop children's physical and intellectual capabilities. These programs support child development and the planet.
There are dedicated online toy library services around the world in the US and Australia. We especially like the look of Whirli in the UK.
There are many local councils who also offer cost-effective options (try googling toy libraries in your area).
If you don't want to take away that unbeatable feeling that comes with opening presents on even a zero waste Christmas morning, remember that plastic-free gifts for kids do exist!
In fact, a collection of natural wood and tree pieces can be as good as lego (and will hurt far less if you step on it). Some come in abstract shapes which will help exercise the kiddo's imagination.
There are tons of beautifully handmade options available on Etsy, such as these hand-carved animal toys by Eco Toys Store.
Or consider organic baby toys which can be composted, for a good end of life story.
---
13. BAKE THEM SOMETHING DELICIOUS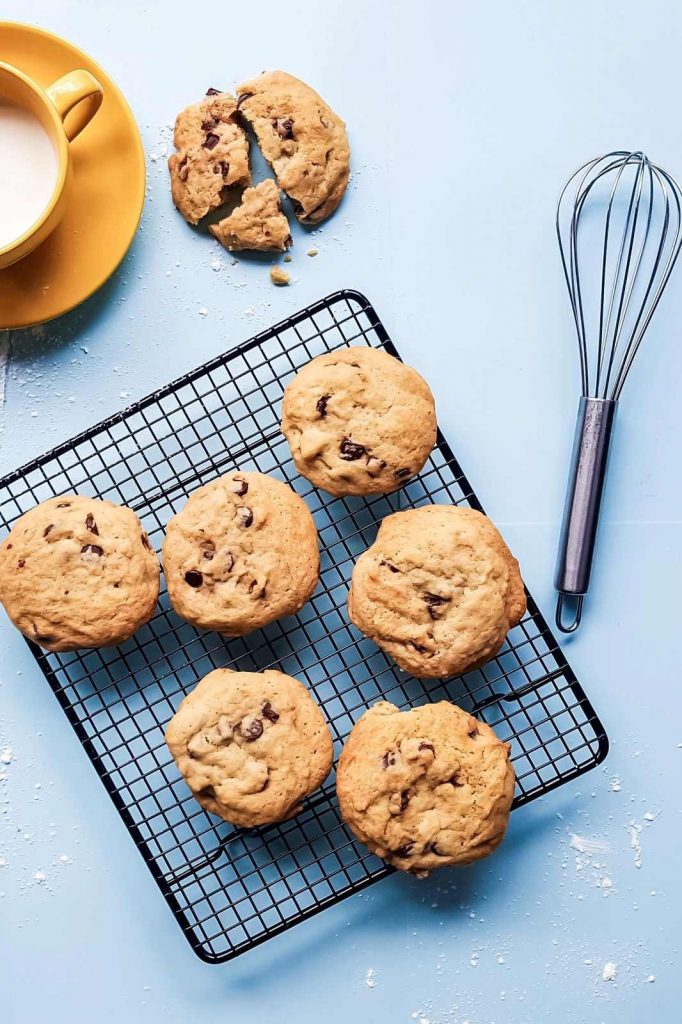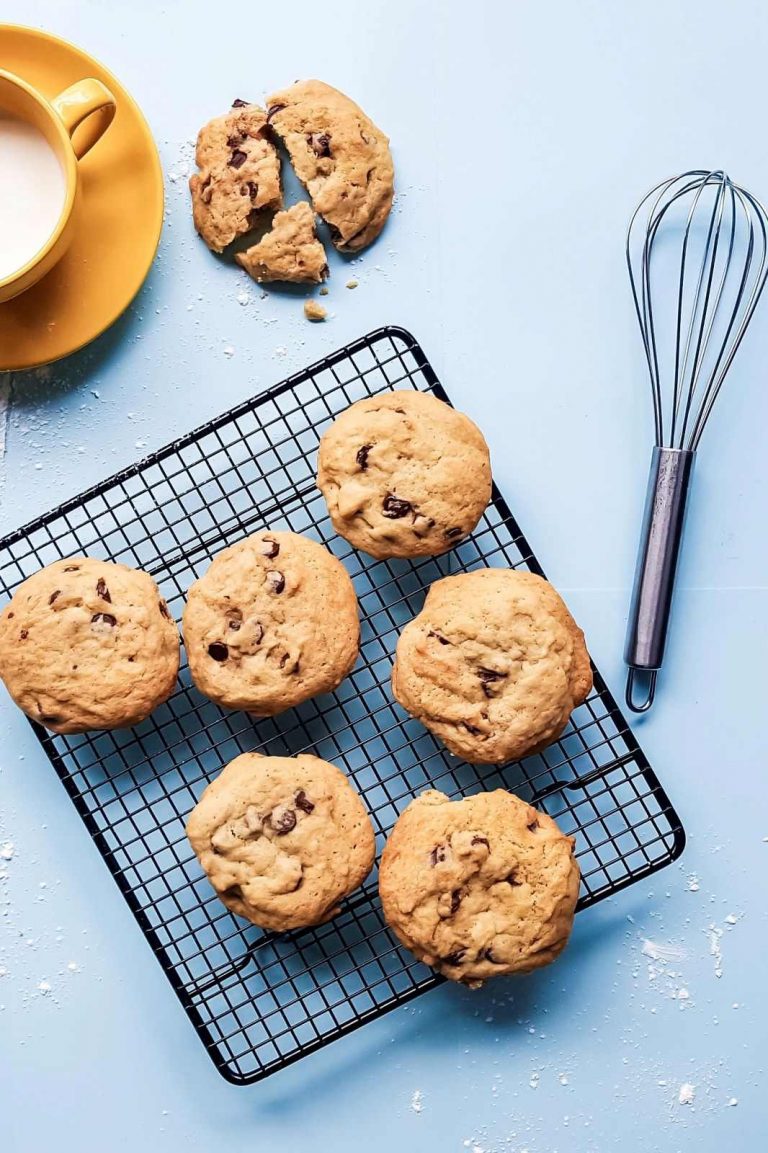 Classic, low-cost, and delicious, you can't go wrong with this zero waste gift, especially since it has the added element of being thoughtfully handmade.
Try baking or making some yummy food, and deliver it in a reusable (preferable second hand) tin or jar.
These are great for people for whom you want to get a little something but maybe aren't super close with, like your coworkers or boss. After all, who doesn't like homemade cookies?!
Here are some great eco friendly recipe examples to get you started:
Vegan gluten-free banana bread: We actually make this once a month and it goes down a treat. There are a lot of banana bread recipes out there but we can definitely vouch for this one. It is delicious!
So many great ideas from the Zero Waste Chef in her "gifts in jars" article.
---
FINAL THOUGHTS ON ZERO WASTE GIFT IDEAS
We could go on and on but our biggest advice is this: just be creative!
Gifts for zero waste living is about using imagination, defying commercial standards and striving for sustainability.
And remember, if you can re-gift things or buy second-hand, that is always preferred – the world has enough stuff.
Now that we've dealt with zero waste presents for everyone else, what about YOU!?
How do you subtly ask your loved ones not to get you stuff you don't need or want? What are some of your favorite zero waste gift ideas?
---