How to Avoid Fast Fashion: 8 Rules for Conscious Fashion Consumption
We may love cheap price tags; but, you know what they say, you get what you pay for.
Or as Lucy Siegle writes, "Fast fashion isn't free. Someone somewhere is paying."
But the reality is, fast fashion facts speak for themselves and a lot of people are paying, from the unfairly treated laborers to each and every person on the planet that has to deal with the environmental fallout. 
Fast fashion, according to Merriam-Webster is: "an approach to the design, creation, and marketing of clothing fashions that emphasizes making fashion trends quickly and cheaply available to consumers."
What this definition fails to mention, however, is the incalculable social and environmental costs that keep price tags low and garments mass-produced.
Amuck with synthetic fabrics (made from fossil fuels) and a system of cheap clothes designed to hit the landfill, this unsustainable system of fashion is overwhelming our planet and polluting our oceans.
It's for these reasons that we all need to slow down and learn how to avoid fast fashion.
Here are 8 rules to help you do exactly that.
1. ASK #WHOMADEMYCLOTHES
On April 24, 2013, an eight-story building collapsed in Bangladesh, killing and trapping more than 1,100 garment workers.
Devastating as it was, it's even more so when you learn that the workers were forced to enter the building—the day after many had voiced concerns about hearing the walls crack inside.
This became known as the Rana Plaza incident, and it turned the world of fashion on its head by shedding light on the lives of garment workers around the world. Yet, it's just one of many that has highlighted the exploitation of millions of garment workers around the world.
And while human rights abuses are still rife, it's now no longer the accepted norm. Many brands are taking a stand against fast fashion, starting with considerations for the human being behind the garment.
You can play a role in this, too. Check your favorite brand's website and see if they disclose what factories they're working with and how their workers are supported.
Third party certifications (such as Fair Trade, B-Corp, WRAP, and SA8000) are without doubt the best way to take the guesswork out of this process. They mean all claims are backed by impartial auditing and investigative agencies which greatly reduces the potential for greenwashing.
If you're still left with some unanswered questions, reach out to the brand directly. More and more brands are responding to consumer concerns—so ask #WhoMadeMyClothes, make your voice heard, and help support the millions of garment workers around the globe by supporting brands doing the same.
---
2. TAKE A MINIMALIST APPROACH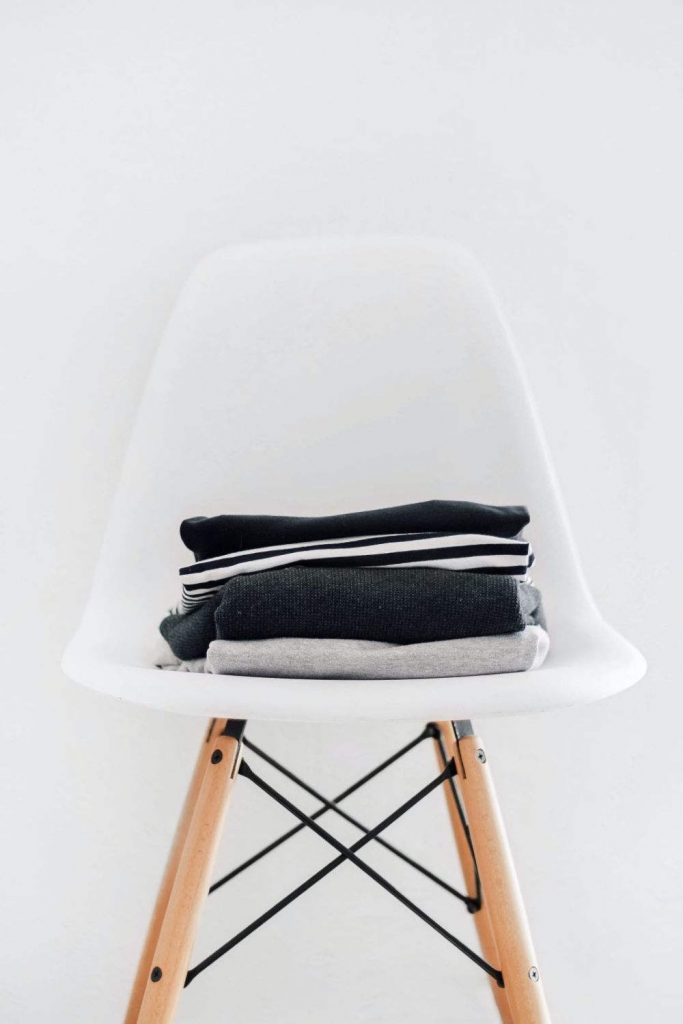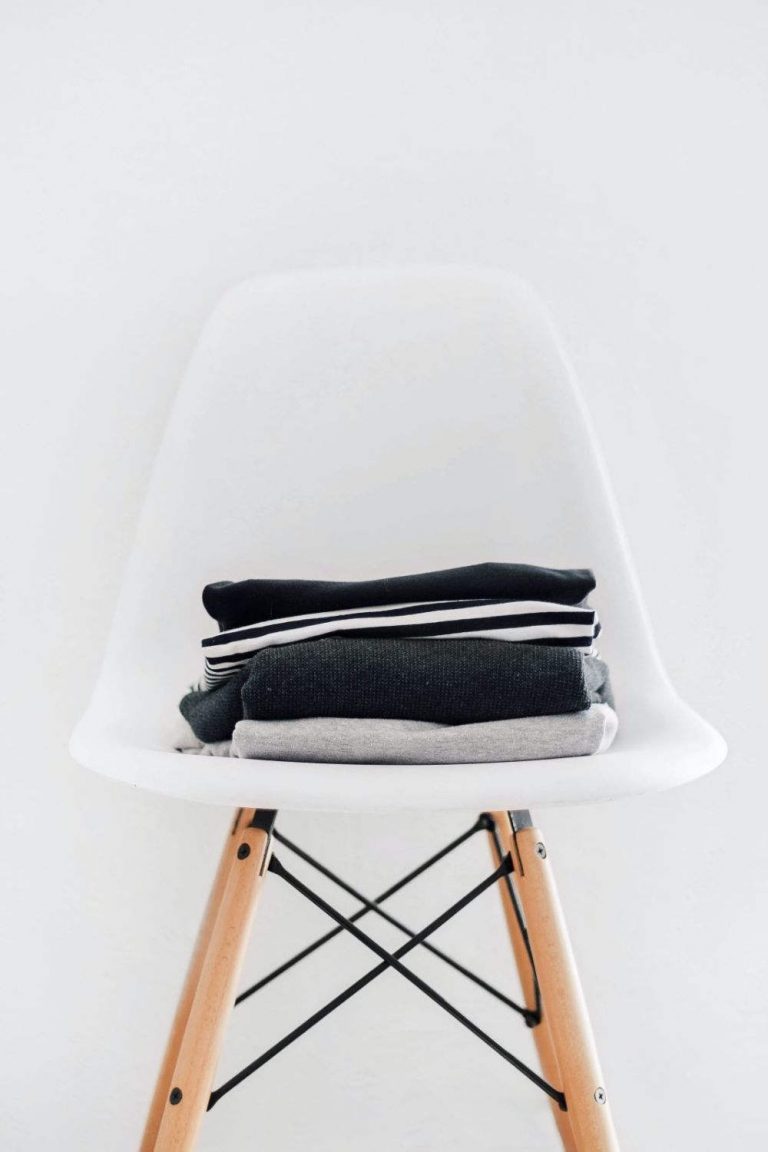 When it comes to conscious fashion, less is so.much.more.
Regardless of how ethically and sustainably a product is made, it still has an impact.
When you factor in the inputs required for the raw materials, the chemicals and water necessary to process them, the countless hands that stitch the garments, the energy to operate the factories, and the fossil fuels required for shipping, there isn't a single piece of clothing out there that's impact-free.
While you can choose from even zero waste fashion brands who do things like offset their carbon emissions, use handcrafting techniques, power factories with renewable energy, use eco friendly materials and eliminate textile waste, the most sustainable choice is to avoid buying anything.
Take a page from Marie Kondo's decluttering bible or find inspiration in Susie Faux's "capsule wardrobe" (a small collection of only the most essential pieces) and minimize your wardrobe to a few dozen items (some suggest 33 or 37 pieces).
When you do shop, shop intentionally. Underwear excepted, don't buy anything new unless you need to.
---
3. CONSIDER HIDDEN ENVIRONMENTAL COSTS
We may be annoyed at the clutter in our drawers or our tightly packed closet (and then there's that pile of laundry to deal with…), but the impact of our wardrobes goes far beyond that.
You should see the clothing clutter in landfills…
Beyond the social injustices, there are a slew of social and environmental costs that come with "that perfect outfit." What was once two seasons for a clothing calendar—winter/fall and spring/summer—is now 50 to 100 "microseasons" each year thanks to fast fashion's relentless desire to overhaul last week's trends and sell sell sell.
And with the abundance of cheap pieces, you truly get what you pay for. But it isn't just the makers who are footing the fast fashion bill, it's also Mother Earth.
Consider these stats which paint a grim picture of the environmental impact:
The amount of clothing produced doubled between 2000 and 2014.
87% of the total amount of fiber in our clothes ends up being disposed of in a landfill or incinerated (many brands burn unwanted clothes to avoid fire sales which would reduce the sales of the full price "in-season" designs).
We consume a whopping 62 million metric tons of clothes now, a number that's expected to grow to 102 million tons by 2030.
The fashion industry is responsible for around 10% of global greenhouse gas emissions—more than maritime shipping and international flights combined.
And if you thought recycling your old clothes would be the simple solution, sorry to be the bearer of bad news but textile recycling rates are the poorest of any reusable material.
Good will donations to your local thrift store are not much better either. Only about a third of clothes donated to thrift stores actually ends up being sold. The remainder is waste bound for the landfill. Therefore it's important to carefully consider what to do with old clothes.
---
4. MAKE MATERIALS MATTER
What is the first thing we look at when shopping for healthy food? The ingredient list. When it comes to sustainable fashion, the same applies. The materials that go into each garment have a significant impact (generally the most significant of all the factors) on some of the environmental and social costs.
Some materials are more difficult to recycle and many materials, typically those that are synthetic or semi-synthetic (I.e. rayon fabric, viscose, and sometimes bamboo), require an enormous amount of toxic chemicals to produce.
Then there's the sourcing of the materials to consider. Some are produced in unethical and inhumane ways and others are farmed in ways that require a tremendous amount of inputs (water, pesticides, fertilizer). Which is why you should always opt for organically grown natural fibers.
We know that this is a lot to take in. Generally speaking, natural fabrics are better than synthetics, if for no other reason than that they can be composted at the end of their lives (another move that can help you drastically reduce textile waste).
Also, consider how a garment looks and feels to determine its durability—the longer lasting the fabric is, the better.
For further tips and insight, take a look at our guide on the most sustainable fabrics.
---
5. CHECK FOR CERTIFICATIONS
It's like finding a perfectly-fitting pair of jeans when we find a brand who touts their sustainable materials and ethical supply chains… but then the proverbial zipper breaks and we have greenwashing to deal with.
Sustainability is trending, which means you'll have to do a little extra digging to ensure that what you see on the label is what you actually get.
This is where third party certifications come into play.
Third party certifications are basically like having someone else check your work and edit your paper before turning it in.
It's a mark that an impartial entity has audited some aspect of the brand's supply chain to ensure it meets a certain standard of ethical or sustainable practices, some of which are more stringent than others.
While not an exhaustive list, we'd recommend looking for these certifications: B-Corp, Global Organic Textile Standard (GOTS), Organic Content Standard (OCS), ECOCERT, Oeko-Tex 100, USDA-Certified Organic, Forest Stewardship Council (FSC), bluesign, Better Cotton Initiative, Global Recycling Standard (GRS), Leather Working Group, Responsible Down Standard (RDS), Responsible Wool Standard (RWS), and Fair Trade.
For details on what specifically each of these applies toward, we've elaborated on these and others in our cornerstone piece on sustainable and ethical fashion.
Being a member of 1% for the Planet is another sign of a brand's honesty, it shows they are committed to giving 1% of their revenue towards benefits beyond their bottom line. Whereas fast fashion is all about making money, this one will help you learn how to avoid fast fashion clothing.
---
6. EXPLORE ALTERNATIVE (NOT) SHOPPING OPTIONS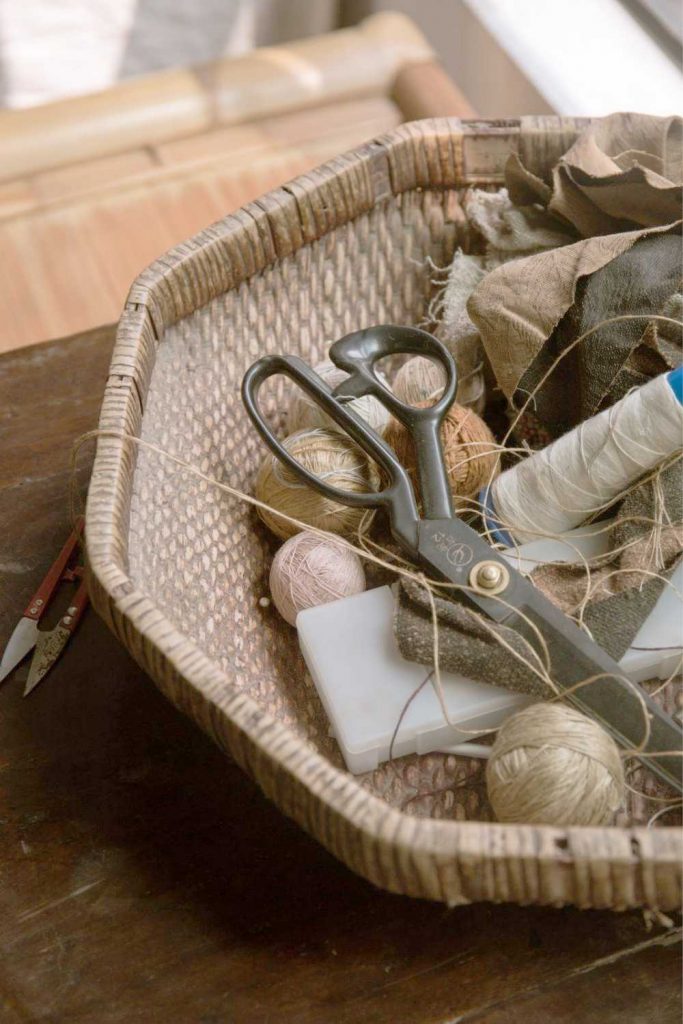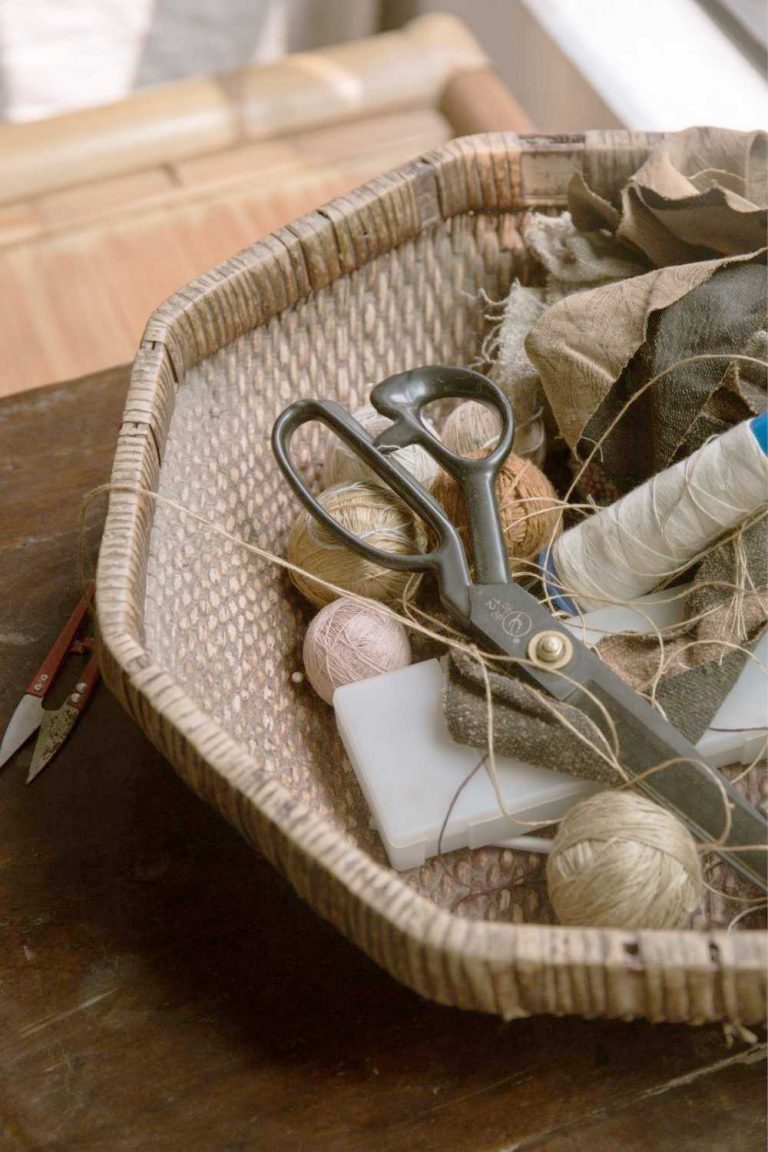 The buy-wear-dispose model of fashion that many of us are used to is in serious need of a closet overhaul. Fortunately, there are many ways we can look and feel great in our clothes—without damaging our planet.
Here are some tried and tested ideas for adding some hot fashion pieces to your wardrobe while still keeping our planet cool:
Shop locally.
We've all been guilty of purchasing from fast fashion companies like H&M, ASOS, Forever 21, etc. While their prices may be attractive, their true costs as we know aren't listed on the price tag.
Instead, save your money for an independent quality piece that's locally made and ecologically-aligned. You'll support your local economy and will end up with longer lasting garments that haven't been mass-produced.
Host a clothing swap.
Invite a few friends, grab a couple bottles of wine (and several facemasks), and turn one (wo)man's trash into another (wo)man's treasure! This is a great way to get some new-to-you clothes, connect with friends after months of socially distancing, and keep clothes out of waste streams.
Make second-hand the first option.
Fast fashion may be cheap, but second-hand goods are generally cheaper, and so, so much better for our world.
Plan an afternoon to check out your local or the many online thrift stores.
There's a good chance you'll find some exciting pieces and may even stumble across a barely-worn garment with the original price tag attached.
Here are our go-to thrift shopping tips for making the most out of your thrifting efforts.
Second hand clothes shopping is the single best way to avoid fast fashion on a budget and give your closet a much needed refresh!
And remember you can also be on the other side of this two way street – to sell used clothes online is now easier than ever and diverts further waste from hitting the landfill.
Rent an outfit.
When you run into the problem of having "nothing to wear," for an occasion, avoid the urge to buy new; rather opt for clothing and dress rental.
Think wedding dresses, interviews, or even a first date.
You'll find an endless choice of styles and sizes, and this is hands-down the most affordable way to wear something high-end from your favorite luxury brand.
Learn new skills.
One of the biggest reasons we hit the "add to cart" button is because the garments we currently own are missing a button, have a stuck zipper, or a hole that keeps growing (looking at you, favorite leggings). So instead of "checking-out", try your hand at garment repair.
The internet is abound with a plethora of how-to YouTube videos and guides that will help you mend anything. Yes, that new skirt is only $49.99, but those new skills are priceless and will last a lifetime (and help our favorite peplum do the same).
Utilize clothes repair services.
If mending is not one of your many talents, there are several online clothing repair and alteration services that can take on the task of fixing up old garments for you.
Clothes Doctor, for example, offers a variety of services, including repair, cleaning, alteration, and renewal.
Not only are they going green by encouraging people to breathe new life into what they already own, but they do so using eco friendly, plant-based, and cruelty free detergents and plastic free clothing care products.
---
7. SUPPORT ETHICAL ONLINE STORES
This year online shopping is expected to hit more than $4.2 trillion dollars.
Fortunately, not all of that money has to end up in the coffers of that online shopping behemoth we all love and hate (cough, cough, Amazon).
The planet can breathe a sigh of relief to know that there are sustainable stores for ethical online shopping and those that are, dare we say it, a pretty great alternative to Amazon.
Whether it's an online thrift store (perfect for those wanting to know how to avoid fast fashion on a budget) or an ethical marketplace like Made Trade or Ocelot Market, responsible shopping can happen from home.
What's better than shopping from your couch in your eco friendly sweatpants?
Feeling good about supporting brands who put their values above their profits, of course!
P.S. Look for shops and platforms that offset the carbon emissions generated by their shipping (like Etsy and Made Trade) or consider offsetting your own emissions to truly minimize the negative impact of online shopping.
---
8. BUY FROM BRANDS WHO ARE CHALLENGING THE FASHION INDUSTRY
Green is the new black.
Now, more than ever, fashion brands are thinking twice about transparency, choosing some of the world's most sustainable fabrics, and giving back to their local (and global) communities.
Simply put, there are many ethical fashion brands and fast fashion alternatives out there who are aware of all of the evils in the fashion industry and are doing their part to correct it from the inside. Now it's up to us to help from the outside.
Wearing new clothes has never looked so good. Correction. Never felt so good.
From ethical jewelry to upcycled and recycled clothing, there are more brands than ever before who care about the future of our planet and its people—and are doing what they can to make fashion part of the solution, not the problem.
---
FINAL THOUGHTS ON HOW TO AVOID FAST FASHION
It's time we all started wearing our hearts on our sleeves. That is, dressing like we care, not dressing for 52 seasons.
With just a few backstitches of effort, we can avoid the trappings of fast fashion and pull on, zip up, and shimmy into clothes that are chosen and designed with people and this planet in mind.
As conscious consumers, we can also steer clear of the dangers of falling prey to greenwashing. Sustainable slow fashion is where it's at.
Now, we'd love to know your ethical tankini finding tips. What do you keep in mind when it comes to keeping your wardrobe as ethical as possible? Let us know in the comments below.
---