11 Vegan Fabrics – Wear Your Animal-Loving Heart on Your Sleeve
More and more people are adopting vegan lifestyles.
In fact, 14% of us are now vegan—an increase so significant that The Economist called 2019 'The Year of the Vegan.'
Food is what first comes to mind at the thought of plant-based lifestyle, but it's far from the only vegan friendly consideration.
Animal byproducts exist in just about every area of our lives, from our leather sofas to our animal-musk perfumes.
To be truly vegan, we need to think outside the plate and apply veganism toward our vanities (vegan perfumes and ethical moisturizers, anyone?).
We're here to help you go fur-free in at least one of those places.
Without rounding up any animals, we've rounded up a list of the most common vegan fabrics and done our best to answer the question: "Which vegan fabrics are eco friendly?".
Now let's make like plants and grow our knowledge of vegan fabrics…so that we may have even deeper roots in sustainable living.
1. COTTON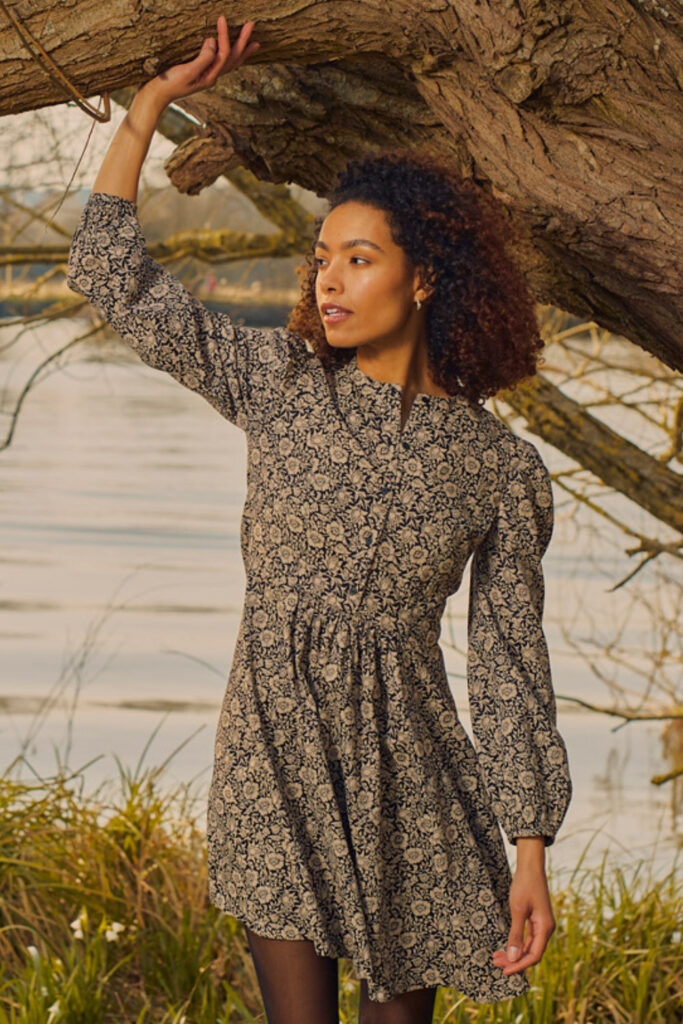 When it comes to vegan non plastic fabrics, one White Knight in particular always seems to ride in and save the day: cotton.
Cotton is the most popular natural fabric out there, making its way into about 33% of all textiles.
While all cotton is a vegan fabric, the ways much of it is produced can take its toll on our other-than-human friends.
Conventional cotton has been known to not only require a lot of water and chemical inputs, but it's also been shown to have adverse effects on animals like buffalos, chickens, cows, goats, mice, pigs, and humans.
One of the biggest issues with conventionally-grown cotton is that it's one of the biggest consumers of pesticides—many of which are known carcinogens.
Not only does this harm intended "pests," but it can damage overall biodiversity, a chain that eventually harms other animals and even humans.
Alternatively, one of the most sustainable vegan fabrics out there is conventional cotton's favored cousin: organic cotton!
Organic cotton provides all of the good aspects of cotton, without any of the downfalls. It's a versatile, biodegradable and compostable fabric grown and produced using much less water and chemicals.
Find organic cotton in a range of organic clothing, accessories and homewares including fair trade dresses, eco friendly robes, sustainable sweatpants, organic hoodies, organic bras, organic baby clothes, non toxic baby toys, organic baby blankets, organic baby products, ethical maternity clothes, fair trade blankets, eco friendly towels… you name it!
---
2. HEMP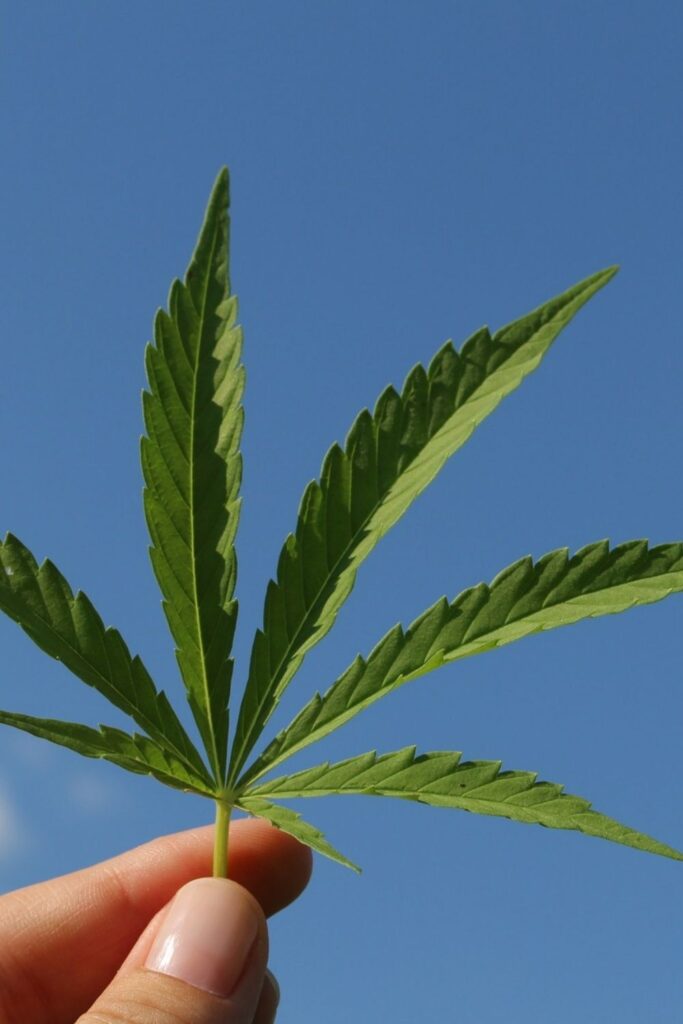 When it comes to natural, durable, biodegradable, and (contrary to misconception) non-smokable vegan fabrics, hemp fabric has taken to center stage over the past several years.
Coming from the high-yielding Cannabis sativa plant, hemp is sustainable from farm to fashion.
Hemp farms don't require a lot of chemical inputs, actually support and replenish the soil, and act as a carbon sink (meaning it absorbs a lot of CO2 from our atmosphere).
From a wearability standpoint, it's a breathable, durable, antimicrobial, and UV-protecting fabric.
Could you want any more from one of the best vegan fabrics?
In some cases, hemp is still grown and treated with fertilizers and chemicals. To enjoy its natural benefits (like 100% biodegradability), look for organic hemp, though don't discount hemp because it's not certified organic.
The USDA organic certification is extremely hard (and expensive) to obtain and wasn't even available until 2014 for hemp. Less than 1% of hemp farms are certified organic, but far more apply organic farming practices.
Hemp clothing brands are becoming more popular – one of our favorite ethical shoes brands is 8000Kicks who make hemp sneakers.
---
3. LINEN
Next in line is linen, one of the most natural vegan friendly fabrics.
Linen is a bast fiber (AKA comes from a plant's stem). In this case, that plant is flax—a quick-growing, slow-sipping, cool weather-loving plant that thrives in European soil.
Because of its minimal growing requirements and natural properties, organic linen is one of the world's most sustainable fibers. It has earned an A in Common Objective's Made-By Environmental Benchmark for Fibers.
Non-organic linen has earned a C—so try to stick with organically-grown linen if you have a chance.
Find linen in various brands making organic linen curtains, linen clothing, linen sheets and even sustainable dog beds!
---
4. CORK
Let's deviate slightly from apparel and focus on some of the most tricky vegan items to come by: accessories, like sustainable wallets, belts, vegan shoes, and vegan purses.
Fortunately, an unlikely suspect is making it easier for animal advocates to enjoy these items.
Cork is probably a material you're familiar with, at least if you enjoy a good bottle of pinot gris on a hot summer night.
But where does cork come from? Have you ever stopped the corkscrew to ask yourself?
Cork is a product of the cork oak tree, particularly the spongy layer just underneath the outer bark. It can be harvested without harming the tree and in fact, spurs a growing process that causes the tree to consume large amounts of carbon dioxide.
As such, cork oak forests are responsible for climate remediation and support a tremendous amount of biodiversity.
Opting for an eco friendly handbag from Carry Courage or a pair of recycled flip flops or vegan sandals made from cork can help support this species (despite greenwashed rumors that a cork shortage is in effect) and others that depend on it.
---
Semi-Synthetic Vegan Fabrics
5. LYOCELL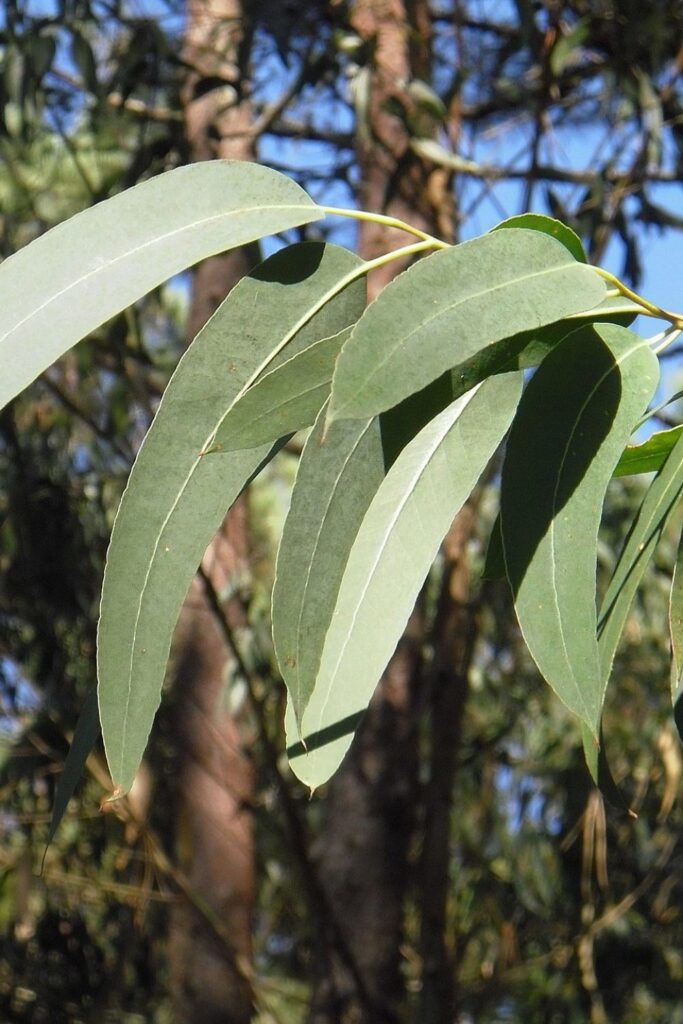 It's no lie that we're pretty happy about lyocell.
Lyocell is a breathable, stretchy, and soft fabric that is often used as a vegan alternative to silk.
It's classified as a semi-synthetic fabric that gets its start as the pulp of the fast-growing eucalyptus tree (occasionally birch, bamboo, and oak are used too). That means it can be compostable depending on what it's processed/blended with.
However, there is a slight drawback.
Lyocell can be produced using a variety of different methods, some of which are less eco friendly than brands might lead you to believe.
In particular, it's critical we stay away from lyocell that involves irresponsible forestry and harsh chemicals to render the plant fibers something usable.
That said, TENCEL lyocell (produced by Lenzing Fibers of Austria) is the real vegan deal as their lyocell is certifiably processed in a closed-loop meaning none of the water or solvents get dumped into the environment.
Here are some of our fave Tencel clothing brands.
---
6. MODAL
You might say modal is modeled off of lyocell because the fabrics are very similar.
The main difference being that this semi-synthetic type of rayon is made from beech trees instead of eucalyptus.
From trees that are durable and drought-tolerant comes a buttery soft fabric that is comfortable and compostable.
Our favorite, environmentally-friendly version of the fabric also comes from TENCEL who guarantees sustainable forestry, harvesting, and processing.
For modal based clothing, dive into Summersalt's ethical and eco friendly swimwear and Toad&Co's line of affordable ethical clothing.
---
7. BAMBOO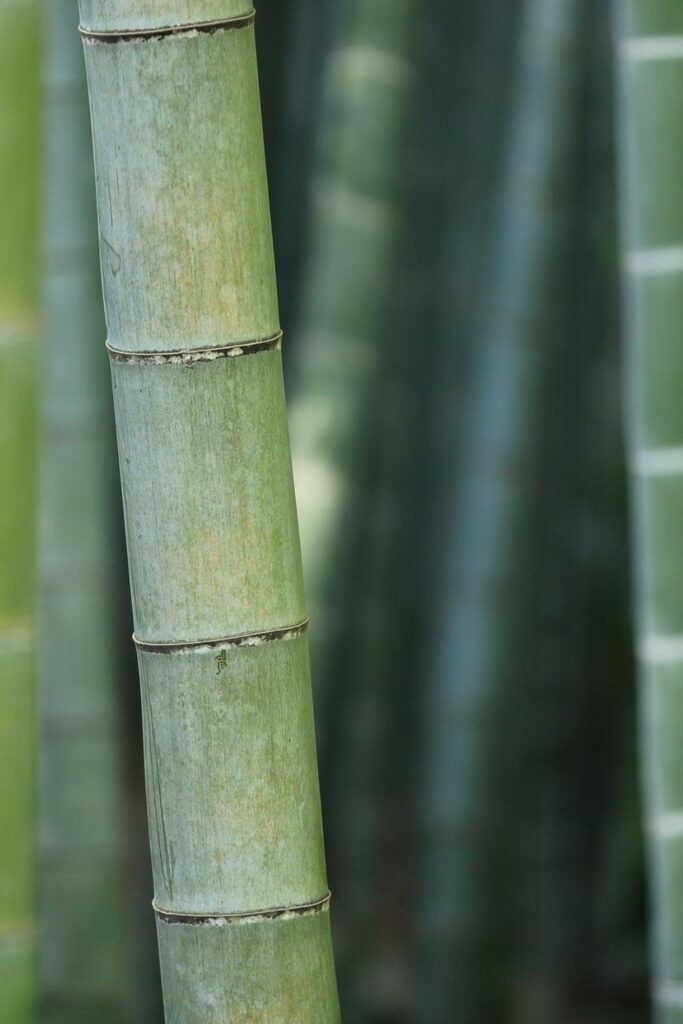 Bamboo fabric is always vegan but is it always a sustainable fabric?
Unfortunately, no.
Bamboo has actually bamboozled a lot of sustainable fashion enthusiasts.
On one hand, this miracle sustainable vegan fabric comes from one of the carbon-hungry, fastest-growing plants on earth. On the other hand, it is too often processed in ways that aren't nearly so green and eco-friendly.
Unless it's made in a closed-loop circular process, it consumes a pretty significant amount of chemicals that get wasted and leached into the environment.
That means only a teeny-tiny bit of this textile is actually sustainable.
Organic bamboo and bamboo linen are your best bets for a place to start, but be sure to look for brands that specify they use closed-loop production if you're opting for a rayon type version of bamboo (smooth, soft or silky).
Boody's organic underwear, for example, is made from a closed loop system.
---
8. VEGAN LEATHER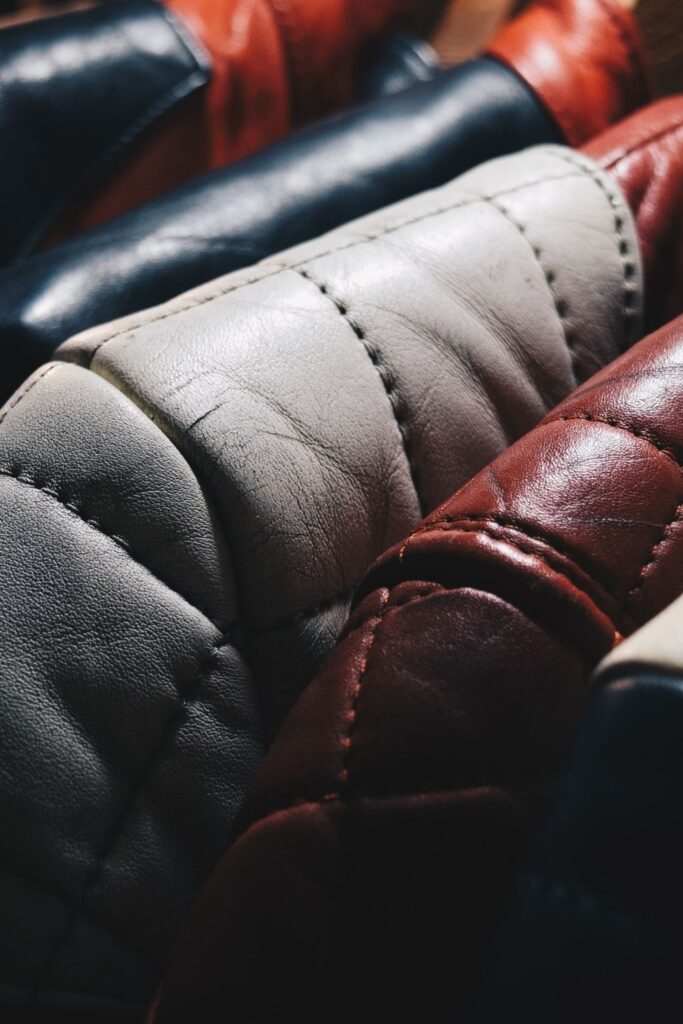 Vegan leather is a topic in its own right because it encompasses a variety of vegan fabrics.
Unfortunately, if we were to make a list of what vegan fabrics to avoid, many types of vegan leather would make the cut.
While animal leather is associated with a lot of negative environmental impacts (not to mention the dead animals), *some* types of vegan leather don't do much better from an Earth standpoint.
Namely, PVC or PU-based microfiber vegan leathers are big fashion no-nos being made from plastic using a super carbon-intensive manufacturing process.
Unfortunately, they're still the most common form of vegan leather.
Better alternatives do exist, with innovation bringing more to the market each year. Here are some common types of leather-like vegan non plastic fabrics:
Piñatex: Pineapple leather, say what?! This is made from a fruit industry byproduct and has many environmental and social benefits. While it may not taste juicy like the fruit of its origin, the prospect of an upcycled vegan leather is certainly juicy news on the slow fashion front!
Frutmat: Similar to Piñatex but made from apple industry waste.
Mirum: Another totally plant-based material (made from wasted coconut/vegetable oil combined with cork and hemp) that is durable and made in a circular system!
MuSkin: Who says fungi isn't fashionable? MuSkin is a mushroom-based vegan leather option.
---
9. POLYESTER
We've gone through the good and the sometimes-bad; now it's time we talk about the ugly, or vegan synthetic fabrics.
It's not first on our list of favorite vegan fabrics, but polyester is #1—in terms of how often it's found in our clothes.
Look at any clothing label and 60% of the time, you'll see polyester listed. This synthetic fabric has found a friend in fast fashion, and it's expected to make its way into more of our closets in the years to come.
Polyester may be totally vegan, but it's also totally petroleum-based.
For a positive take on this plastic-y fabric, it's becoming more and more common to see rPET (recycled polyethylene terephthalate) made from some of the most common types of plastic waste.
REPREVE® is but one such branded kind of recycled polyester fabric. It's already transformed more than 25 billion plastic bottles into fashion products.
Just look for recycled polyester that is certified by the Global Recycling Standard so you know it actually meets a minimum recycled content percentage, rather than just being 5% recycled but labeled as if it were 100%.
Even if you opt for recycled polyester, make sure you get a Guppyfriend wash bag every time your polyester pantsuit goes through the laundry. This will help catch all the microplastics released every time a synthetic garment is washed.
What about fleece fabric?
Fleece, which looks like a fuzzy animal but is totally animal-free, is simply a particular super-soft styling of polyester.
As with regular polyester, recycled polyester fleece is very much becoming a thing, especially in sustainable outdoor clothing.
If one of the first things to come to mind when you think of fleece is Patagonia's classically colorful Synchilla® range of fair trade sweaters, you're in luck.
Patagonia uses 100% recycled polyester to make everything in this line.
It's especially important to use a Guppyfriend when washing fleece, as it releases significantly more microplastics than any other type of synthetic.
---
10. NYLON
Historically, nylon has been considered a 'miracle fiber' used in everything from parachutes to parachute pants.
Unless it comes in its recycled form (ECONYL®), we'd respectfully disagree.
Sure, nylon is durable and a vegan replacement for silk, but it's made from crude oil in an extremely pollutive process that results in a significant release of greenhouse gases.
And when we're done with it, it takes hundreds to thousands of years to decompose—with much of it entering our oceans as microplastic and other pollution in the meantime.
ECONYL® actually removes some of this waste, making it a more Earth and vegan-friendly way to dress (even if it still doesn't biodegrade in the end).
For surf-ready clothes that don't damage our oceans, check out the ethical swimwear from Outerknown.
---
11. RAYON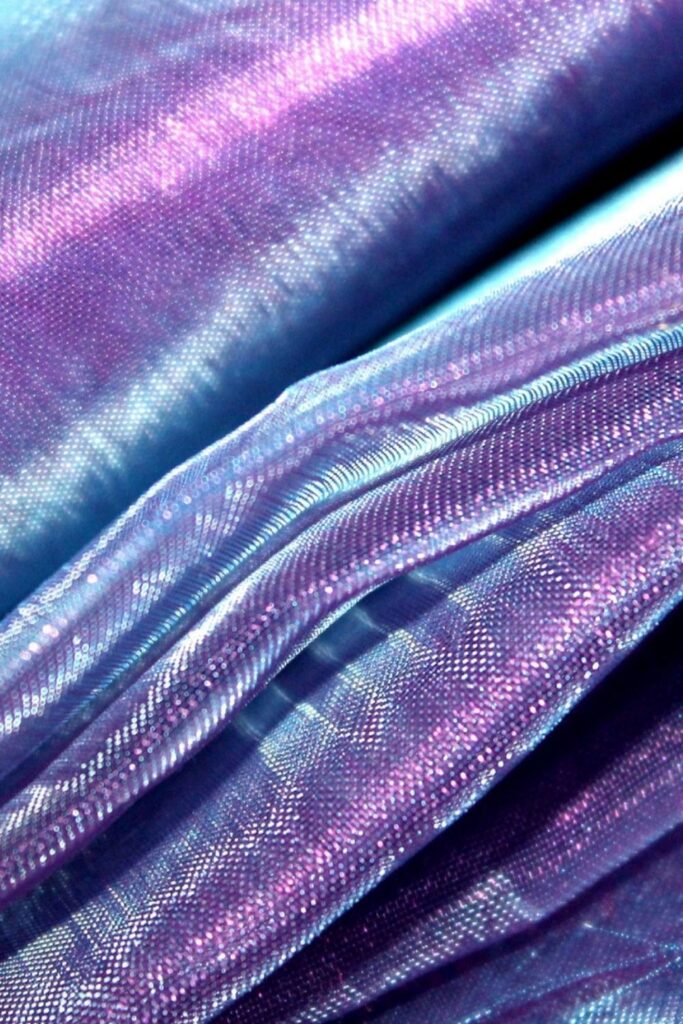 Rayon, or viscose fabric as it is often called, is one of those synthetic fabrics that keeps showing up in our closets.
In fact, it's actually textile #3 in terms of popularity (just behind cotton and polyester).
Unfortunately, aside from being a vegan fabric, rayon doesn't offer much by way of benefits.
It is made from plants and does provide a breathable and moisture-wicking fabric (found in things like ethical leggings and other sustainable activewear).
BUT to get it from plants to a pair of not so eco friendly yoga pants, rayon must be exposed to a slew of chemicals (like battery acid) that are awful for people making the fabric and our planet.
Bamboo rayon is a common vegan fabric but as mentioned earlier, it's not always a sustainable option.
If you want to wear a cruelty-free tree, stick with modal or lyocell. Or choose a second hand piece of clothing made from a rayon-based alternative to silk and wear it for a long time.
---
WHAT VEGAN FABRICS TO AVOID?
Not all vegan fabrics are created equal.
From a sustainability standpoint, many vegan synthetic fabrics may be made without animals—but they're still made by harming our planet or the people who process them.
In a not-too-roundabout way, they'll still lead to the harming of animals at some point.
We included several of these synthetics in this list to provide the full scope of vegan fabrics and educate you on all the options, but be wary about incorporating them into your closet rotation.
Unless they're made with recycled materials, deadstock fabrics, or purchased second-hand from an online thrift store, synthetic vegan fabrics aren't all that much better than non-vegan ones (and are arguably worse than some cruelty-free animal fibers like ethical wool).
---
WHAT FABRICS ARE NOT VEGAN FRIENDLY?
When it comes to our favorite sustainable clothing brands, we look for those who primarily use natural fabrics—which can often include non-vegan options.
Cruelty-free and ethical sourcing practices are of utmost importance to us, and thus we recognize that some animal-based fabrics can be ethical…but it takes a lot of scrutiny to find those that are.
If you're sheepish about wearing anything produced from an animal or their products, avoid the following:
Wool: Includes cashmere, alpaca, Merino, angola, angora, mohair, vicuna, or lambswool
Leather: Includes alligator, camel, buckskin, calfskin, cowhide, crocodile, grain leather, lambskin, sheepskin reptile, snakeskin, nubuck, and suede
Silk: While there's some confusion on the matter, this also includes peace silk
Down: Typically sourced from ducks, geese, or another type of waterfowl
Taffeta: Often made at least partially from silk
Tweed: A wool-based fiber.
Tulle (in some cases): Sometimes purely synthetic, but usually a blend of rayon, nylon, and silk.
Velvet (in some cases): Originally a closely-woven silk fabric, but now may consist of cotton or synthetics.
---
FINAL THOUGHTS ON SUSTAINABLE VEGAN FABRICS
It's important to consider everything we consume, not just what's on our dinner plate.
Looking at consumption holistically we can make better choices for our planet and all the people and animals that inhabit it.
And as more of us become more aware of what we're wearing, we're likely to see an increase in the number of sustainable vegan fabrics!
So let's stand for a better world for all beings by looking out for sustainable vegan fabrics next time you're shopping for a eco friendly sofa, car, eco friendly pet products or vintage home decor.
As always, you'd surely get our tails wagging by sharing this article with friends and family!
---