10 Sustainable Travel Tips For The Eco-Conscious Traveler
Living a more eco-conscious life is by no means limited to our immediate home radius.
It covers all aspects including an ever-expanding industry: sustainable travel.
With remote work becoming the new normal, it makes sense that people want to take their work with them and see more of the world, but with this comes a new kind of responsibility.
So how can you travel sustainably?
More than practicing the usuals like being mindful of electricity consumption, avoiding waste, and shopping consciously, there's actually a ton you can do to reduce your global impact whilst traveling abroad.
While you're waiting for your flight to depart, jet down to the end of this page to read all about why sustainable travel is important and what it means in the grand scheme of climate activism.
Please fasten your seatbelts and power down all electronic devices (except the one you're reading this on!), and let's take off into our top 10 eco travelling hacks that we've picked up (and packed up) along the way.
1. Pre-Shop for EcoFriendly Travel Items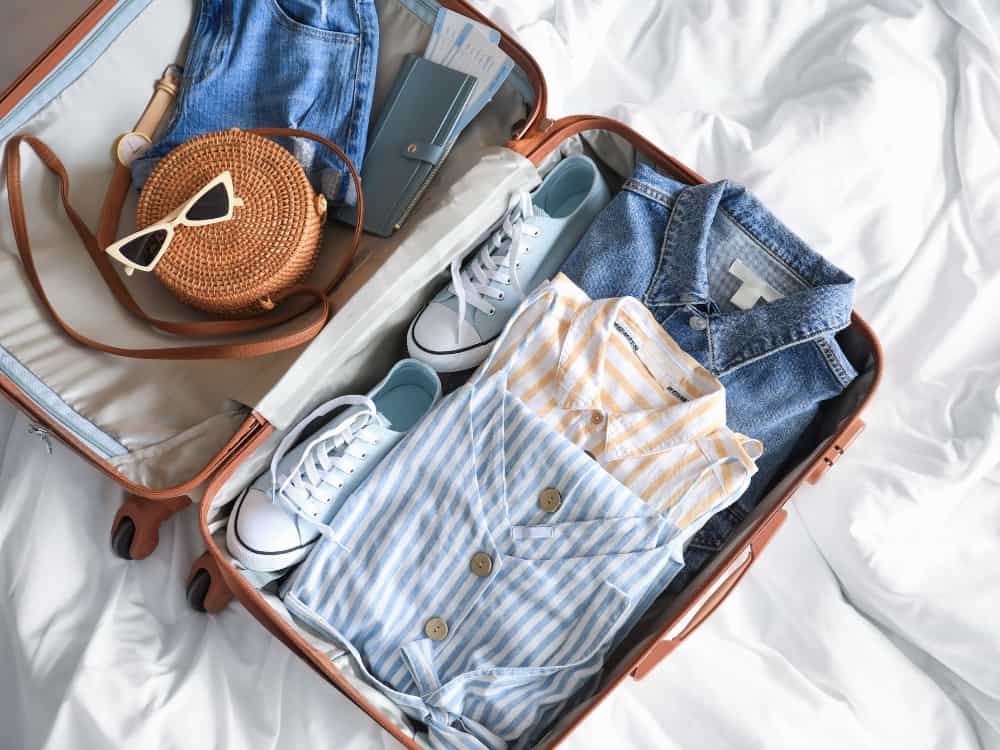 Let's be honest, one of the most exciting parts about travel is buying new gear.
But zero waste travel goals are all about using what we already have.
For things you don't own or procure used, take a full-spectrum approach by getting the most appropriate eco-friendly travel products from the start.
Specifics will depend on what kind of environmentally friendly travel you'll be doing, but here are some basics:
You probably already have a suitcase on hand to put everything in, but if not, invest in some eco friendly luggage and a sustainable backpack for your daily essentials.
---
2. Travel with Slow Intention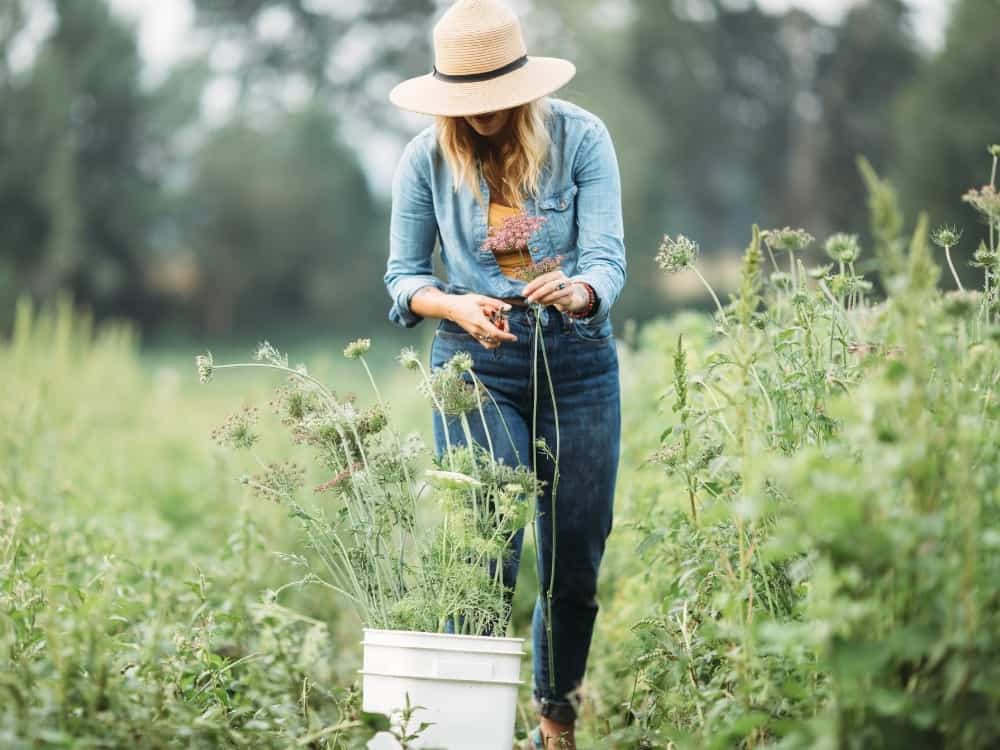 As a general rule of thumb, slow is sustainable. Think slow fashion but for travel.
By staying in a location for longer than a few days or a week—from teaching a language at a local school or building necessary infrastructure—a different kind of experience occurs.
Think: Working away from home, woofing, or volunteerism-motivated travel—volunteering for short stints of time in exchange for housing and food—is one way to achieve this, especially if you're on a budget.
Just be conscious that your "voluntourism" doesn't hurt the local community or take away job opportunities from locals though. While these systems are beneficial to travelers and employers (i.e. it's essentially free or very cheap labor), they can do more harm than good.
For instance, helping at an orphanage for a temporary stint can be detrimental to the mental health of children or working at a farm in a village of largely unemployed, impoverished people only helps exacerbate the issue..
If looking for environmentally friendly ways to travel, aim for volunteer programs that don't charge, don't take away from local opportunities, and are run directly by the communities or local residents.
Workaway and Worldpackers are two global platforms that will transform your trip into a regenerative travel. You can exchange your time for free room and board doing activities from hostel party promotion in Spain to making meals for monks in Nepal. Some hosts offer a small stipend, too.
Workaway partnerships are often located in popular travel hubs, where there are plentiful employment opportunities for locals.
WWOOF (Worldwide Opportunities on Organic Farms) is similar, but it gives travelers the opportunity to specifically work on small-scale organic farms around the globe.
Not only does this tremendously help organic farmers (and encourage more of them!) but it also gives you the invaluable opportunity to learn about sustainable food systems and regenerative agriculture.
A final unique way to slow travel is to have a sustainable vacation with Trusted Housesitters. This is a global house and pet-sitting platform that links up people in need of someone to look after their home or pets with travelers and pet lovers.
Stays range anywhere from one night to six or more months. There's a one year subscription fee ranging from $73-$153 USD (the cost of a single night in a hotel) and this gives you unlimited access to apply for sits anywhere around the world.
Looking after adorable animals in exchange for free accommodation in exotic locations? If you're an animal lover, it's a serious consideration!
---
3. Support Eco-Conscious Accommodations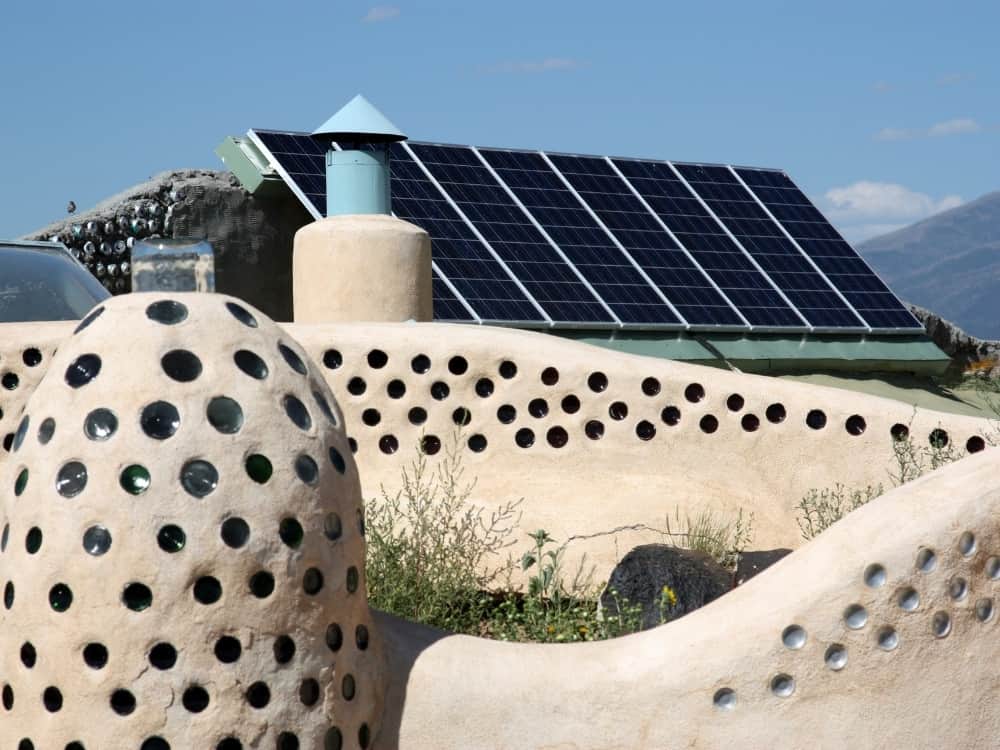 Every day, more sites are popping up that are centered around providing environmentally conscious travel accommodations.
While Airbnb has an incredible selection of eco-friendly, unique homes, prices have skyrocketed in recent years and the lucrative opportunity it presents for homeowners has driven up the cost of living for locals and all but eliminated long-term rentals.
As a driving force behind the housing crisis, we suggest looking at other options before you lock in accommodation through Airbnb.
Where you can, opt for homestays instead of entire apartments. Couchsurfing is not only a fantastic way to make connections with locals, but it's one of the most budget-friendly ways of making sustainable travel, financially sustainable.
Here are some other eco travelling accommodation options, though since many are location specific, check to see if there are services specific to your destination:
Ecobnb: Has ten different sustainability criteria they look for when adding or promoting eco-accommodations on their website. There is a ranking system of 1-5 for sustainability of a property, and the company itself is carbon zero.

Bookitdifferent: Many of their properties come from working with booking.com, and if you're looking for eco friendly spots, look for a "stay green check" that ranks an accommodation based on four sustainable criteria.

Wayaj– Wayaj evaluates the properties on their site based on 7 eco/socio categories. They have a carbon calculator/offsetting tool and their IMPACT™ program aids local communities as well as preserves the environment.
If Airbnb is the only viable choice, make sure the landlord is a local who truly benefits from the extra side income, not just a company or wealthy individual from another location who's bought out an entire apartment building to rent on Airbnb.
---
4. Give to the Local Economy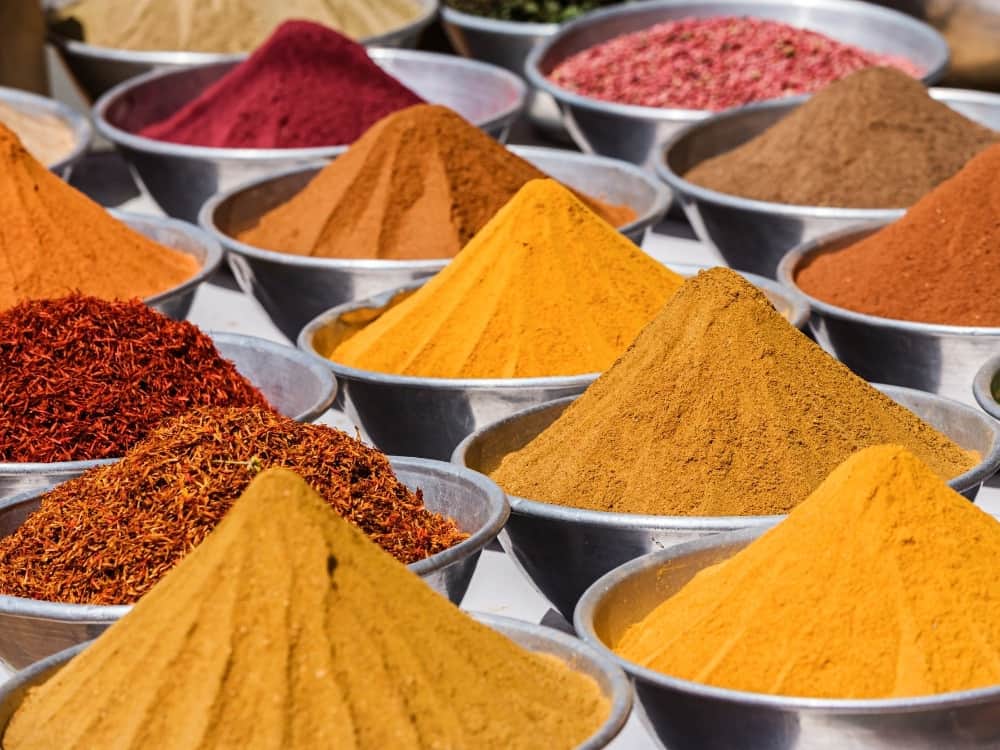 While sustainable travelling often refers to environmental impact, let's not forget the human component and the fact it must actually sustain the communities in which it occurs.
Even though so much money is spent on tourism, most of the dollars spent leak out of the actual travel destination. Instead, they make their way back to big global, corporate tourism operators.
While the specific numbers vary by location, it's almost always more than you'd expect.
In Fiji, 60% of money spent in Fiji does not stay on the island, while in the Caribbean, a whopping 80% does not benefit locals long term.
These are depressing statistics given the significant (mostly) positive impact eco tourism companies and travel can have on a local destination—which makes sustainable travel efforts all the more important.
Here are some ways you can benefit the local communities for more sustainable trips:
Eat locally: Eat where the locals eat and stick to locally sourced food. Support small restaurants, try out open air markets, and let your eyes and nose guide you through food stalls and street vendors .
Travel with local transport providers (where safe): From tuk tuks to tro tros, taking local transport over Uber or taxis is one of the quirkiest ways to explore and give directly to the drivers.
Buy locally handmade: While we always encourage experiences over trinkets, finding truly unique pieces made by local artisans is a wonderful way to help the local economy. Many stalls sell similar tourist items, so take time to seek out a diamond in the rough.
---
5. Hotel Hacks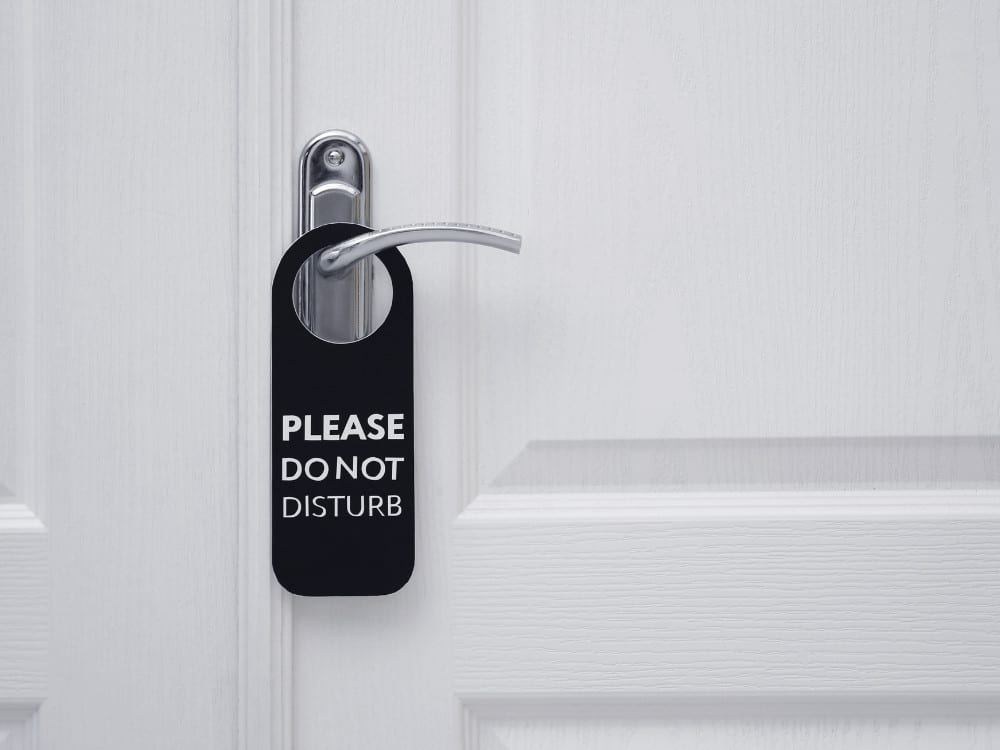 How can you travel sustainably?
Avoid hotels. They're rarely (if ever) the most sustainable travel accommodation option.
They're often owned by large corporations (whereas hostels and the like are usually locally owned) and they perpetuate a tremendous waste of resources in the name of "luxury".
If you must stay in a hotel, there are a couple of hotel specific, sustainable travel hacks that go a long way to reducing our impact even further:
Hang up your towels: It's the universal sign that they don't need to be washed and you're happy to reuse them.
Leave the "do not disturb" sign on the hotel door to reduce unnecessary washing of linen, vacuuming, and the use of other chemicals for cleaning.
Take your own eco-friendly toiletries: Resist the urge to use (and take) those single use tiny hotel bottles of gunk. Not to mention hotel chains don't consider sustainable beauty when choosing their body lotions and body washes which are typically filled with ingredients to avoid in skincare., )
Turn off the AC. If you're looking to do some sustainable summer travel, one of the biggest things you can do is not use AC in your hotel room. Turn on the fan or take a cold shower to cool down instead.
---
6. Book Local, Sustainable Travel Guides & Tours
Booking tours of local areas is an efficient and educational way to get the most out of your sustainable vacation experience if you're limited on time.
We recommend going with local companies for a number of reasons.
Typically, the local guide will have better knowledge, stronger relationships with nearby suppliers, and often, you'll have access to more unique experiences than a larger commercial group would.
Have a look at these tour companies, which offer a huge range of local options, globally:
Intrepid Travel: The first tour company to achieve carbon neutral status back in 2010, they arrange small group travel, local accommodation, and employ locals.
Gondwana Ecotours: A New Orleans-based company with an extensive network of local guides all around the world that run their 100% carbon neutral tours.
Seacology: Operate snorkel, kayak, hike and scuba diving tours on mostly islands, with a focus on wildlife preservation and natural conservation.
---
7. Consider Modes of Transportation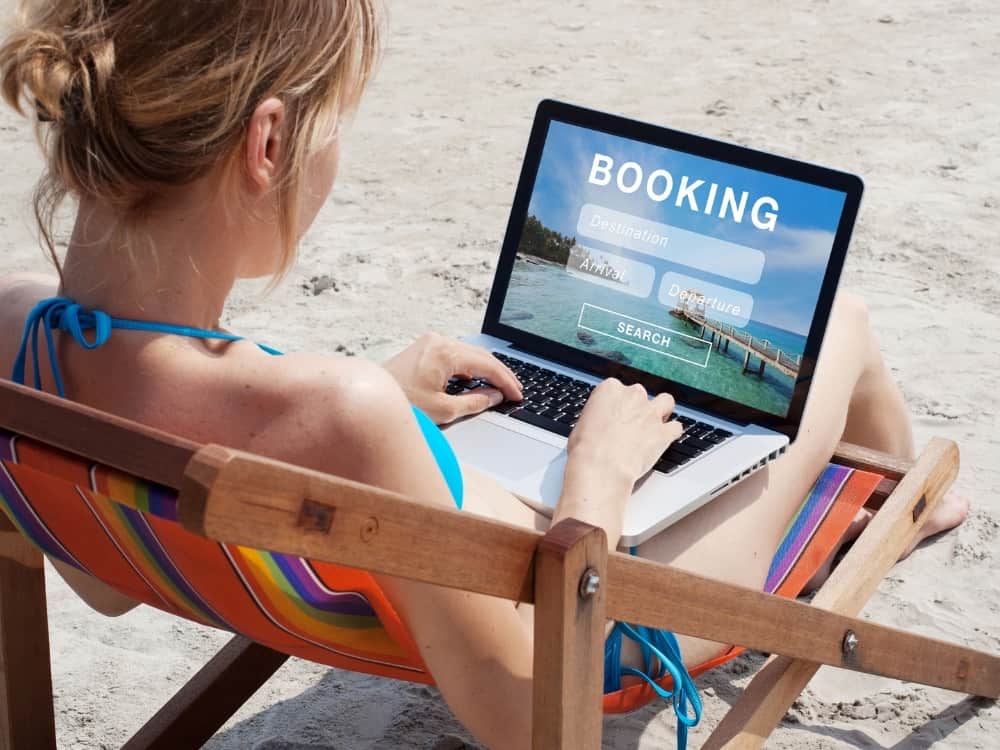 Compared with any other mode of transport, flying, unfortunately, produces the most amount of carbon per passenger—at least accounting for additional non CO2 high altitude emissions.
Emissions per passenger per kilometer of a single passenger car are 171g of CO2. While domestic and long haul flights only generate 133g and 102g of CO2 directly, their overall emissions sum is 254g and 194g, respectively.
If you do have to fly and it's a long haul, splurge on a non-stop flight if it's in your budget. They're more fuel efficient, and that's a good-enough reason for us to avoid a dreaded layover.
Otherwise, carpools, public transportation, coach buses, and trains beat flying from a carbon footprint perspective.
Once you've hit solid ground, many cities also offer electric scooters and bikes, so make sure to do some research on your destination for the various eco travel options available to you.
---
8. Carbon Offset Programs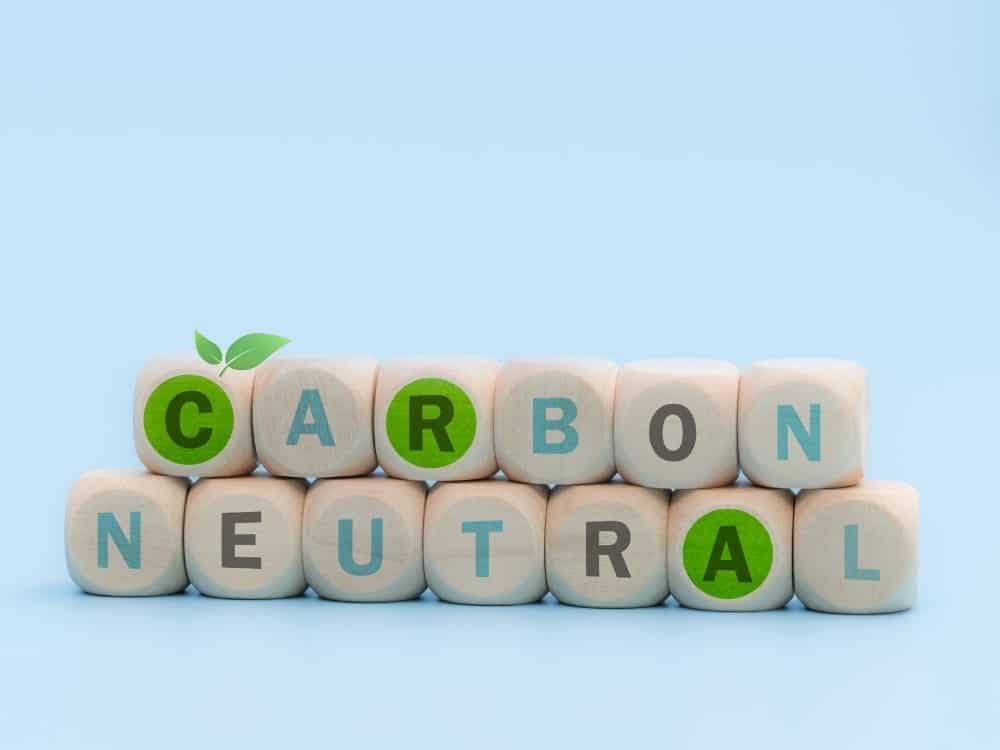 If you do need to fly, reduce your flying-footprint by opting in (when given the choice) to carbon offset programs.
It's one of the easiest sustainability tips to action.
There are over 30 International Air Transport Association (IATA) member airlines who have introduced a travel offset program. It's as easy as adding the offset to your cart when buying your ticket.
Some invest in carbon reduction projects to help neutralize or reduce their carbon footprint caused by travel while others work to avoid emissions or replace fossil fuel based energy with renewables.
Unfortunately, forestry projects have been shown to be the least effective at reducing carbon emissions (though, they're better than nothing!).
There are also programs that allow you to offset your carbon footprint directly such as Atmosfair and CarboTax.
These are ideal eco friendly travel options to self-offset if you aren't flying (or if you'll be doing lots of other travel besides flying).
---
9. Respect the Local Wildlife and Environment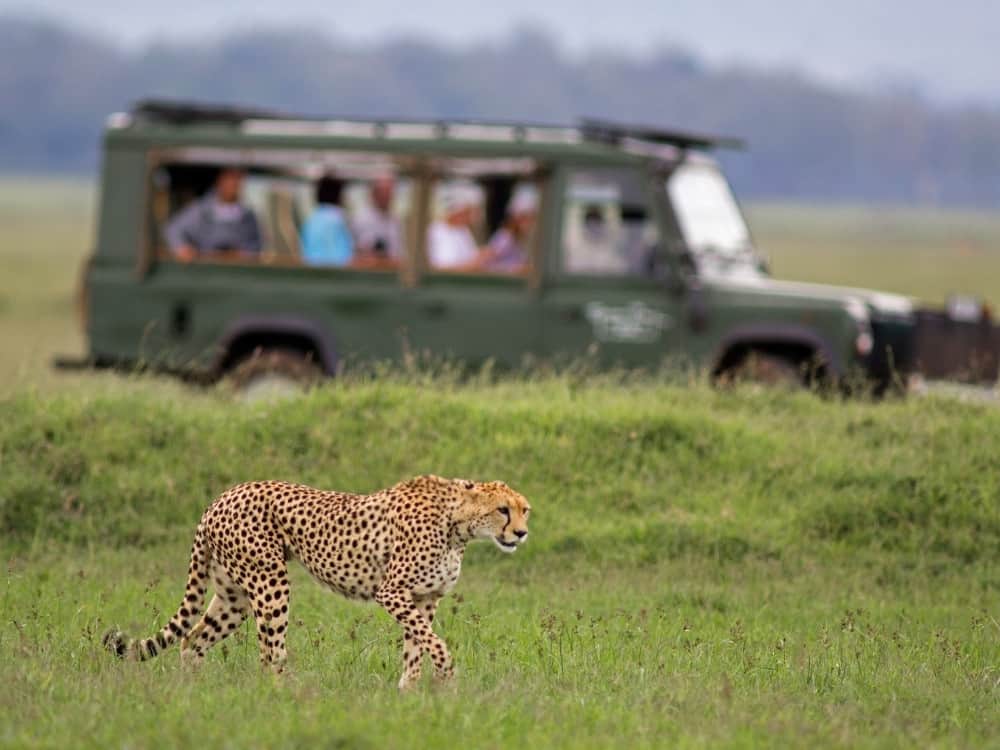 Protecting the environment is what sustainable travel is all about, and of course wildlife is included in this.
There is a universal travel motto to "take memories and leave only footprints" which is the best ideology for how to travel sustainably.
Always pick up your trash, don't take anything from the natural environment, and leave it how you found it (or better).
In other words, Leave No Trace—a guiding ethos for interacting with the natural world whether it be in your backyard or halfway around the world.
For wildlife, there is an entire industry that relies on tourists wanting selfies or rides with animals, but this is extremely detrimental to their wellbeing.
The cruelty in wildlife tourism is pervasive and if you missed our podcast episode with Aaron 'Bertie' Gekoski, give a listen for an inside look at the problems.
Are there ethical and humane ways to have animal experiences?
Absolutely!
Wildlife preserves, animal sanctuaries, and guided sightseeing-from-afar are excellent ways to get a taste of nature's magnificent creatures without exploiting them.
Make sure to do ample research if you are going on tours or safaris to see wildlife and look at websites such as World Animals Protection and The Global Federation of Animal Sanctuaries which have lists of positive-impact rehabilitation and rescue centers.
---
10. Pick Sustainable Countries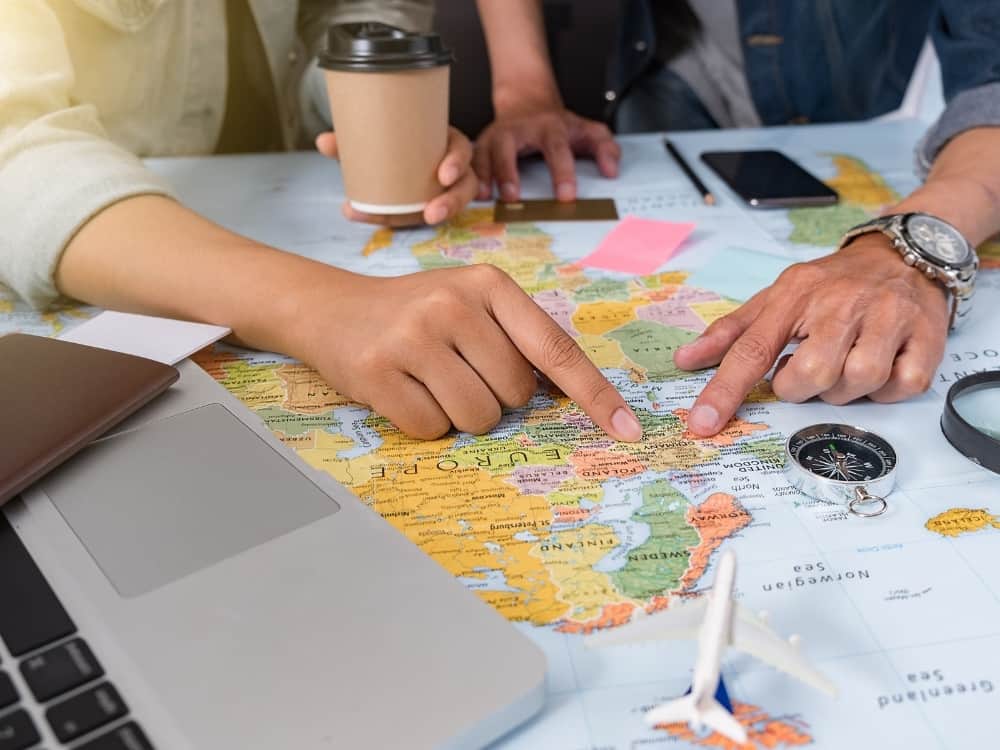 While exploring your own home country is the most sustainable travel option, we understand the natural human urge to see the world.
So why not pick countries that are in and of themselves, sustainable?
Dozens of countries are raising the bar and placing a heightened focus on local communities, wildlife and environmental preservation, and limiting their carbon emissions.
For instance, New Zealand is known for its world-leading sustainability initiatives, not just Hobbiton from Lord of the Rings. It is one of few countries that has incorporated climate action into law, declaring carbon neutrality by 2050.
Another contender is Costa Rica which runs on 100% renewable energy. Once known as a logging country that was decimating its rainforests, now their wild spaces are protected as national parks, conservation projects, and reserves.
Not only are the greenest cities in the world an inspiration for how all cities should operate, but they're also some of the world's most popular travel destinations.
Take the time to consider whether your next destination of choice is supporting sustainable travel in a positive way.
---
Did you know we Have a Newsletter?
We cover the latest in sustainable living, fashion, zero waste, beauty, travel, finance and more…
What Is Sustainable Travel?
For some, maybe eco-friendly travelling evokes thoughts of low-impact, camel back safaris across the Sahara Desert or perhaps it makes you day-dream of diving into an infinity pool at a Balinese eco-resort.
From bootlace backpacking to opulent and extravagant tourism, the definition of sustainable travel is far from settled.
Perhaps a good place to start is the UN World Tourism Organization's holistic definition of sustainable tourism:
"Tourism that takes full account of its current and future economic, social and environmental impacts, addressing the needs of visitors, the industry, the environment and host communities."
While we can't set the eco-rules for hotels, planes, and restaurants, we can encourage these businesses to make the transition to more sustainable practices.
These include carbon offsetting, utilizing renewable energy, employing locals, reinvesting profits into the local economy, and other socially and resource conscious practices.
Our money supports our values, and every dollar we spend is a vote for the kind of world we want to (travel to and) see—so make sure to research every aspect of your future sustainable vacation.
---
Why Is Sustainable Travel Important?
In 2019, the Travel & Tourism sector contributed 10.3% to global GDP (around 7 trillion dollars!).
The UNWTO demonstrated a 4% annual increase in travel in the last ten years up to 2020 (three guesses what happened afterward that date).
As the tourism industry makes its way back to its former glory—and it's already almost there according to TSA checkpoint numbers—we've seen a significant push for travel businesses to take climate change seriously.
In 2021, the Glasgow Declaration debuted, requiring any country that signed it to be accountable for cutting their tourism emissions in half by 2030 and Net Zero by 2050.
The climate is at a critical point, and environmental wonders are disappearing.
While tourism helps local economies, it is a major contributor to environmental harm, hence the imperative for the tourism industry to take action and cut down their emissions and preserve the sites we travel far and wide to see.
---
Final Thoughts On Eco-Traveling
Travel is a privilege, and its accessibility is growing each year. It truly is one of life's greatest joys.
Travel is critical for expanding our minds and developing empathy for people and cultures different from our own. We all must do what we can, small or big, to ensure our global community can continue to thrive in harmony with our environment.
We hope this list of the best sustainable travel tricks gives you deeper insight into how to make that next getaway a good one—in every way possible.
Please share this with wanderlust-stricken eco-enthusiasts. The more of us that spread the word on how to travel sustainably the faster the industry will evolve into something better.
Pin these: