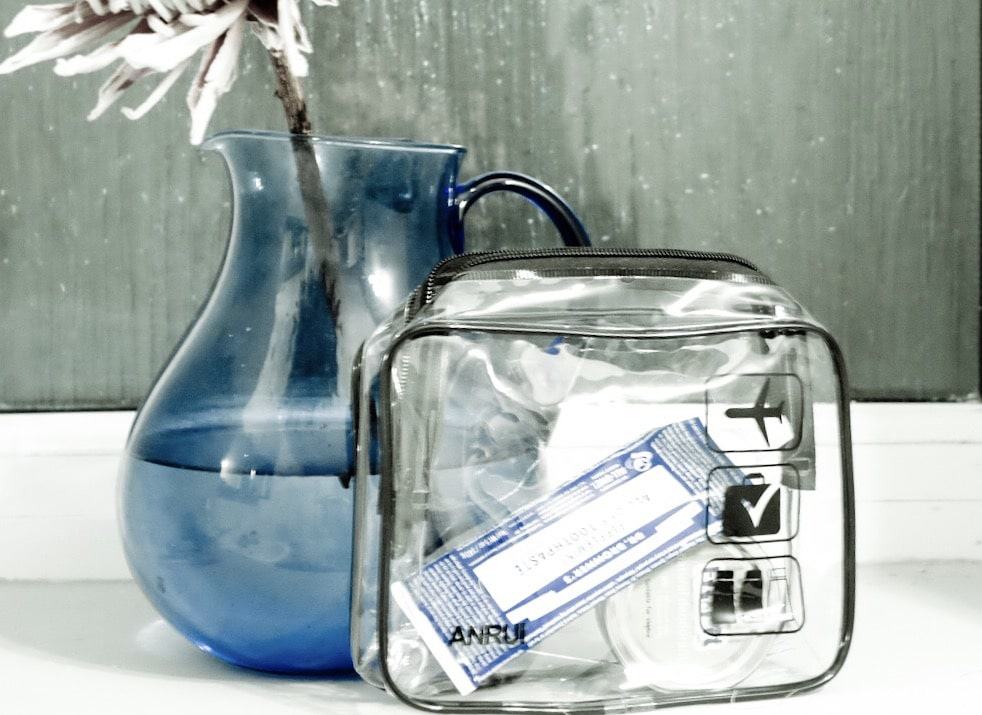 Zero Waste Travel: Our Tips, Tricks & Hacks For Living Life On The Road
In a previous post we shared our list of sustainable travel hacks that we use to minimize impact while traveling abroad.
It included a bunch of tips from choosing to support local economies to buying the best carbon offset programs to hanging up your eco friendly towels whilst staying in hotels (to avoid unnecessary washing).
Now that we're about to embark on a super-exciting six month backpacking excursion to take Sustainable Jungle to the next level, we're planning to add a few more zero waste specific hacks to our bag of traveling tricks.
But before we get into that and at risk of sounding like a broken vinyl, we thought it worth repeating why sustainable and zero waste travel habits are an essential part of sustainable living.
WHY SUSTAINABLE AND ZERO WASTE TRAVEL MATTER?
Last year the United Nations designated 2017 as the International Year of Sustainable Tourism For Development. Why 2017 in particular? Well, there are a few very good reasons for that.
International travel has exploded in the last couple of decades. To give you an idea, in 1995 there were 527 million international tourist arrivals recorded. As of 2016, that number has more than doubled to 1,235 million and is set to increase to 1.8 billion by 2030 (see the World Tourism Organization's 2017 highlights report here).
Not surprisingly, the travel and tourism industry accounts for a huge amount of the global GDP, 10.2% ($7 trillion!).
It's clear that all this happy traveling is not without consequence. The social and environmental cost of traveling is enormous. For example:
The rise and rise of traffic, specifically airline traffic is the worst contributor to carbon emissions compared to all other forms of traffic
Garbage creation and the plastic variety in particular is a massive waste generator. For example, in 2016 50 billion plastic water bottles were purchased in the USA alone and only about 23% of which were actually recycled. Many tourist destinations around the world don't even have a means of recycling, never mind realistically aiming for such a dismal recycling-success rate
Local destinations, in reality, see very little benefit of the burgeoning tourism industry as up to 90% of the $s spent in the local economy can leak out and make their way back to the major hotel chain HQs
There's also a very real trend that these large-scale hotel chains and increase in tourists generally put a considerable amount of added pressure on scarce resources like water and land, the latter of which displaces local communities.
Of course, the tourism industry is not all bad.
It can be, and is, an incredible thing. It's truly the best form of education. It has the potential to create awareness and appreciation for foreign cultures, environments and animals. It can break down prejudices, develop understanding and maybe even empathy among fellow humans.
If implemented correctly, the travel industry can increase living standards and improve the conservation of indigenous flora and fauna.
The question is: how do we make sure we're not just another oblivious happy-snapper contributing to the negative stats but rather someone who is part of the solution?
WHAT CAN WE DO TO BE A ZERO WASTE TRAVELLER?
For starters and as mentioned above, have a go at implementing some of the sustainable traveling tips that we've listed here. There are even some ideas that you can use in the planning stage to ensure an exciting, sustainable and ethical getaway.
Otherwise, we've curated a list below of our favorite zero waste travel hacks that we'll be using in our upcoming journey. These are mostly waste limiting solutions to ensure our developing zero waste living habits are maintained whilst abroad.
We must shout out to the pioneers in this space Kathryn @ Going Zero Waste, and Bea @ Zero Waste Home for all their zero waste wisdom and inspiration, we certainly can't claim all these zero waste travel solutions as our own!
1. NAPKINS & HANDKERCHIEFS
This is a well-known zero waste tip that's not only easy to remember but also easy to turn into a habit! Instead of reaching for a single-use napkin or asking for a bag (plastic or paper) for any treats or food that you'll inevitably picks up along the way, just fold it up in your napkin.
The same goes for handkerchiefs. It's easy to reach for a tissue but if you make a habit of using this handy piece of fabric the amount of waste you'll save over a period of time cannot be understated!
---
2. SHAMPOO BARS & LIQUID SOAPS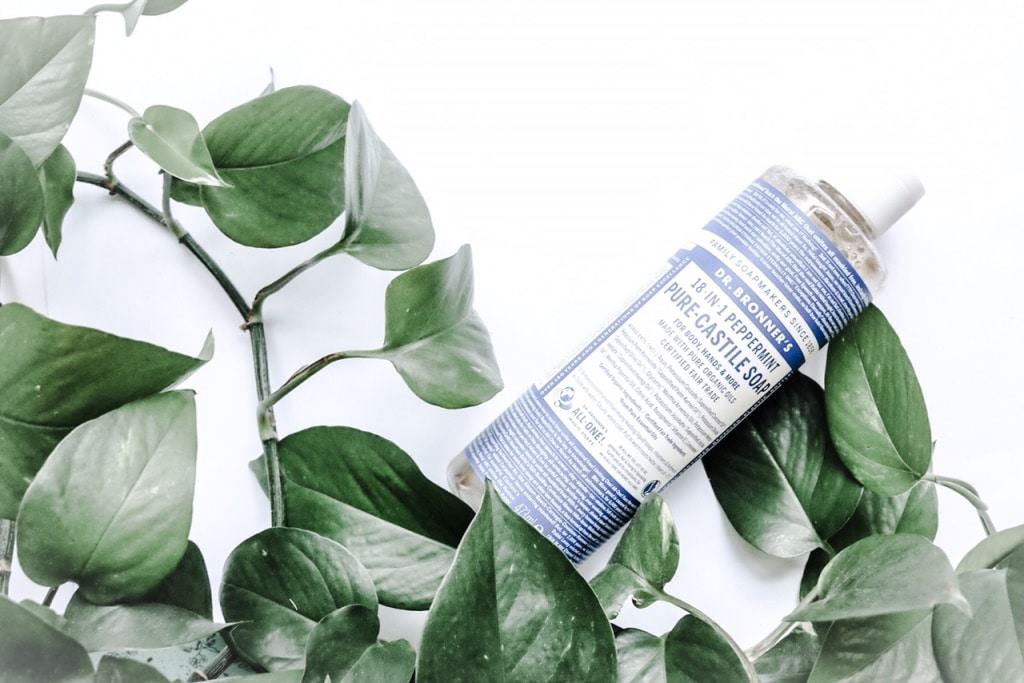 When it comes to soap, we haven't yet attempted to make our own but it's on the agenda! For the moment we use a couple of trusted products from super sustainable brands.
Dr. Bronner's need no introduction. A truly inspirational brand. We use their Pure Castile liquid soap which has something like 18 different uses from body / hand wash to dish soap to shampoo to laundry.
It's also super concentrated and can be bought in bulk. We fill up a little reusable bottle that we take with us on our travels.
Alternatively, Friendly Soap, another fantastic artisan brand making waves, have the best gentle shampoo bars which double as a body and natural face wash.
It's also worth pointing out that both products come in packaging made with post-consumer recycled materials and can also be recycled.
Alternatively, there are now a number of brands offering plastic free body and hand soaps.
---
3. REUSABLE KNIFE & FORK OR SPORK

One simply cannot travel to Italy, Costa Rica, Iceland, Malaysia (and so the list goes on) without tasting the local cuisine. Snacks will only get you so far.
So, to ensure that food on the run can be tasted and consumed in the most earth friendly way as possible, pack a reusable knife and fork or spork! Together with your napkin this is the perfect little park bench marriage for on the go eats and treats.
---
4. PRODUCE & TOTE BAGS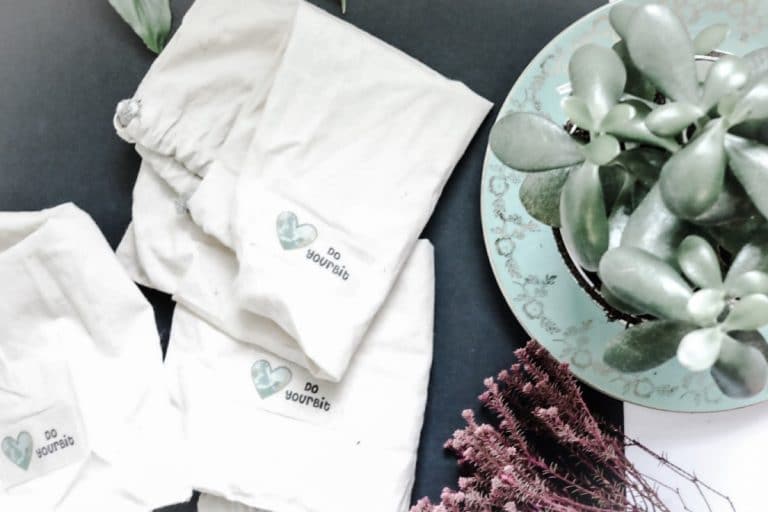 This is something we've spoken about before and is definitely one of our biggest wins in zero waste.
We bought a few of these produce bags and this Hipster Giraffe tote bag and they go on every shopping trip with us. The amount of plastic we've saved over the last while is huge! So, we'll definitely be taking them along on our travels.
And to get creative we'll also be using the small produce bags as clothing separators in our backpacks and handbags.
---
5. CLEAR PLASTIC ZIP LOCK BAG
Another really easy tip – the 3 oz plastic zip lock bag.
Airports hand these out like it's nobody's business. Instead of using one of these plastic bags every time you go through airport security, just buy one solid zip lock bag that you can reuse over and over again.
A solid one will also mitigate risk of leakage or tearing and it can double as a toiletry bag.
---
6. COFFEE FLASKS & WATER BOTTLES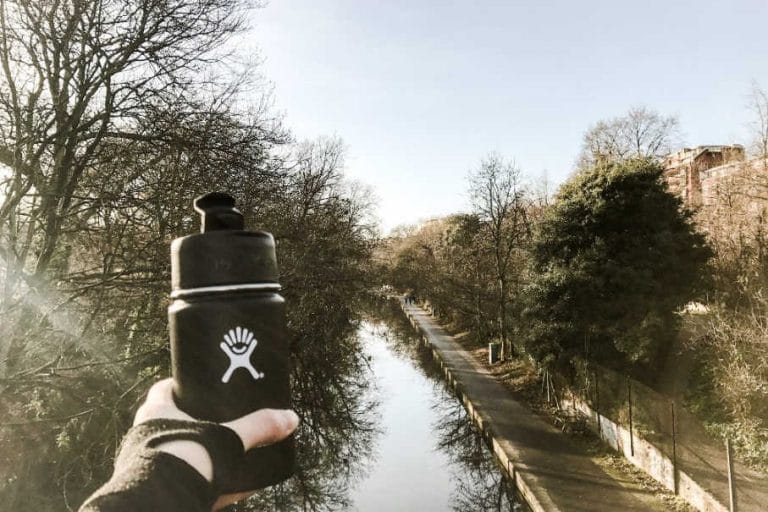 We must be sounding like broken records on this one as we've discussed this ad nauseam. It just makes sense.
But yes, a hardy coffee flask that can double as a water bottle is an absolute winner.
We can also personally vouch for the Hydro Flask and the Zojirushi Flask which are both great options, keeping our coffee hot and water cool for hours.
---
7. PACKED SNACKS
As mentioned above, tasting local food is one of the best things about travel. But, when there are no good options around or only packaged food available and you're getting hanrgy then packed snacks are an easy way to avoid purchasing unhealthy food with usually a heap of collateral packaging.
Just pop those rescue snacks in a container and you can stock up whenever you hit the supermarkets (ideally bulk buy).
---
8. PROJECT 333 / CAPSULE / MINIMALIST WARDROBE
While not strictly zero waste we though it worth mentioning that we'll be sticking to the Project 333 rule.
Not just in our travels, although that certainly helps to reduce ones wardrobe to the necessities, but also in our day to day life. For our thoughts on textile necessities and to see what we're taking with us on our six month backpacking excursion, sign up for regular updates.
---
FINAL THOUGHTS ON ZERO WASTE TRAVELLING
Travel is a gift and a privilege. Having grown up in Africa, we're acutely aware that not everyone has this opportunity.
So, we want to use our gift in the most responsible way, respecting and preserving local habitats and communities as much as we can.
We're also conscious that this world is so much more connected than we realize. What we do in one location, good or bad, has a ripple effect around the world. We'll be striving to leave only footprints on our journey.
We hope the above list gives you a few ideas and inspiration to form some sustainable traveling habits – let us know if you have any other traveling tips that we can add to this list by leaving a comment below.