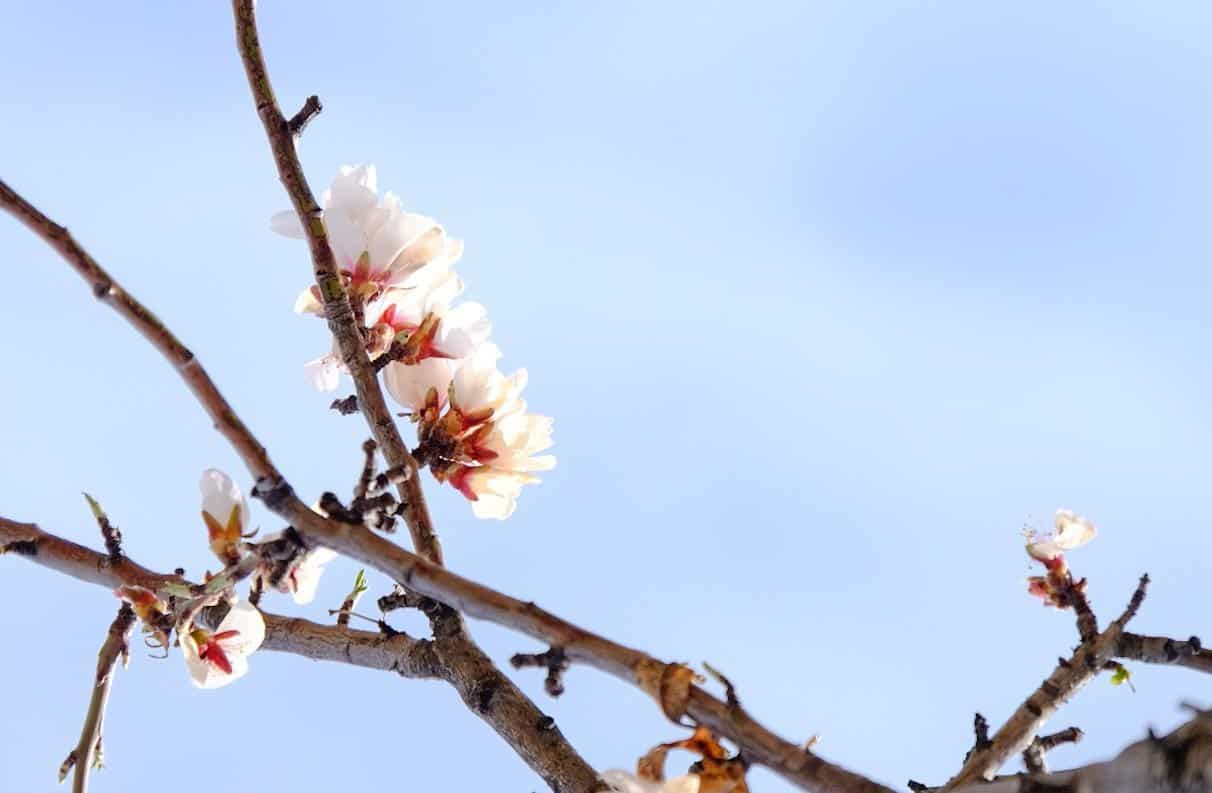 The Faia Brava Tale: Building A Private Nature Reserve From Scratch & Empowering Rural Portuguese Communities
In early 2018 we were lucky enough to visit a very special region in North Eastern Portugal, recommended to us by Simon Collier, the founder of The European Safari Company (which offers a number of nature-based experiences throughout Europe to support rewilding efforts).
Simon very kindly helped us pull together a plan to tell some of the remarkable rewilding stories that Europe has to offer.
The first of these stories was that of the Abruzzo National Park in Italy which you can read all about here and listen to our Sustainable Jungle Podcast interview with local wildlife heroes here or on iTunes.
After Italy, we made our way to Portugal to meet a passionate community of people, all working hard to bring nature back to the rural landscape, people back to nature and create meaningful, purposeful lives for themselves.
At the centre of this community is Ana Berliner, an environmental biologist who, together with her husband, started the Faia Brava Nature Reserve from scratch almost 2 decades ago.
We met Ana in her guesthouse in the beautiful town of Castelo Rodrigo where she gave us an overview of the area and how it supports the local community (listen to the full podcast interview here or on iTunes).
We then went on to spend a full day with Fernando Romão from Wildlife Portugal who very generously shared his custom-built bird watching hide and taught us much about the region's wildlife including the impressive, gigantic vultures that are endemic to the area.
Fernando also introduced us to Miguel Torres, the Architect who, together with Sara Noro set up the unique accommodation experience, the 'Star Camp' within the Faia Brava Reserve.
On our third day, we met Mafalda Nicolau de Almeida who, despite the rain and snow (a total anomaly for this time of year), took us to visit her family's organic wine operations and the site of her idyllic Miles Away Fly Camp, looking out over the Côa River.
The whole experience was eye-opening, we learned much about the area and the local eco-tourism community preserving it. Here's a summary of what we learned and who we met:
Listen to our full Sustainable Jungle Podcast interview with Ana here or watch the video:
LAND ABANDONMENT AND REWILDING IN EUROPE AND PORTUGAL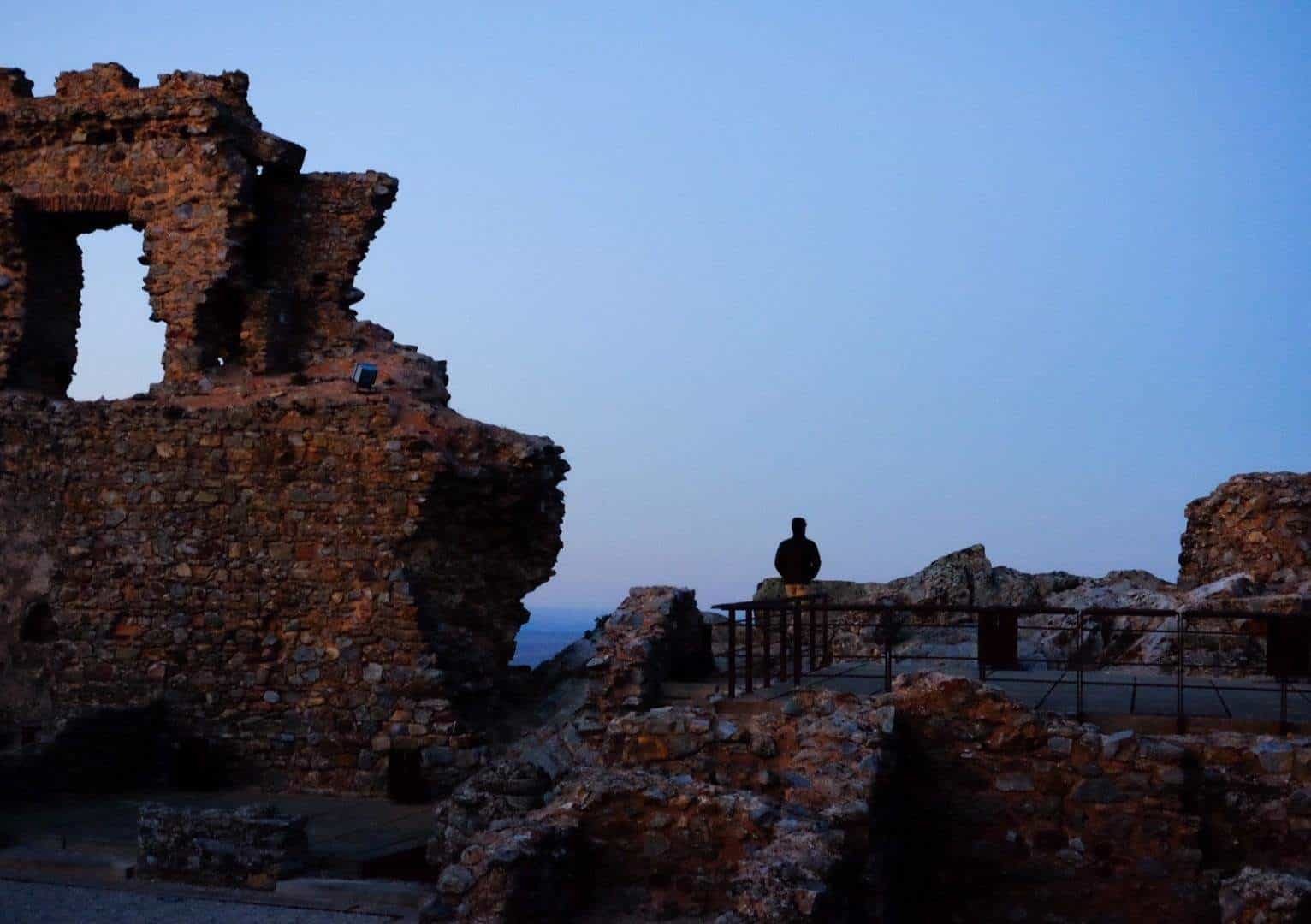 To understand why Faia Brava and the Côa Valley region are special, it's worth zooming out and understanding the bigger socio-economic picture in Europe.
As Rewilding Europe clearly articulates, there are 4 significant trends that are contributing to a unique opportunity for nature and nature lovers in Europe:
Urbanization and land management: People are moving to cities all over Europe and have been doing so for some time. This leaves large areas, previously used for agriculture and forestry, totally abandoned
The great wildlife comeback: Abandoned lands have no humans to drive away remaining populations of iconic wildlife species. Naturally, these and other endemic species are starting to find their way back into these areas.
Humans want more: People are starting to value nature and the unique experience of seeing animals in the wild. In our time of overabundance, humans are constantly 'searching for more'. Seeing wildlife in Europe, on the doorstep of famous and sophisticated cities, not only provides a convenient source of natural entertainment, it also helps reconnect humans to the land and to nature – something sorely lacking in western society today.
EU Policy: The EU Commission's new biodiversity strategy for Europe and the Natura 2000 Network indicates more favorable policy for wildlife and wilderness in Europe.
In Portugal, it's the same story. Rural areas like the Côa Valley that have been used for agriculture throughout their ancient history, have (relatively recently) been abandoned due to drought and the lure of jobs in the big cities.
However, in the case of this region, unlike many others, land owners are more than willing to sell their rocky patches for the purpose of nature conservation.
Essentially, that's how the Faia Brava Nature Reserve came to be…
---
FAIA BRAVA NATURE RESERVE AND THE ATN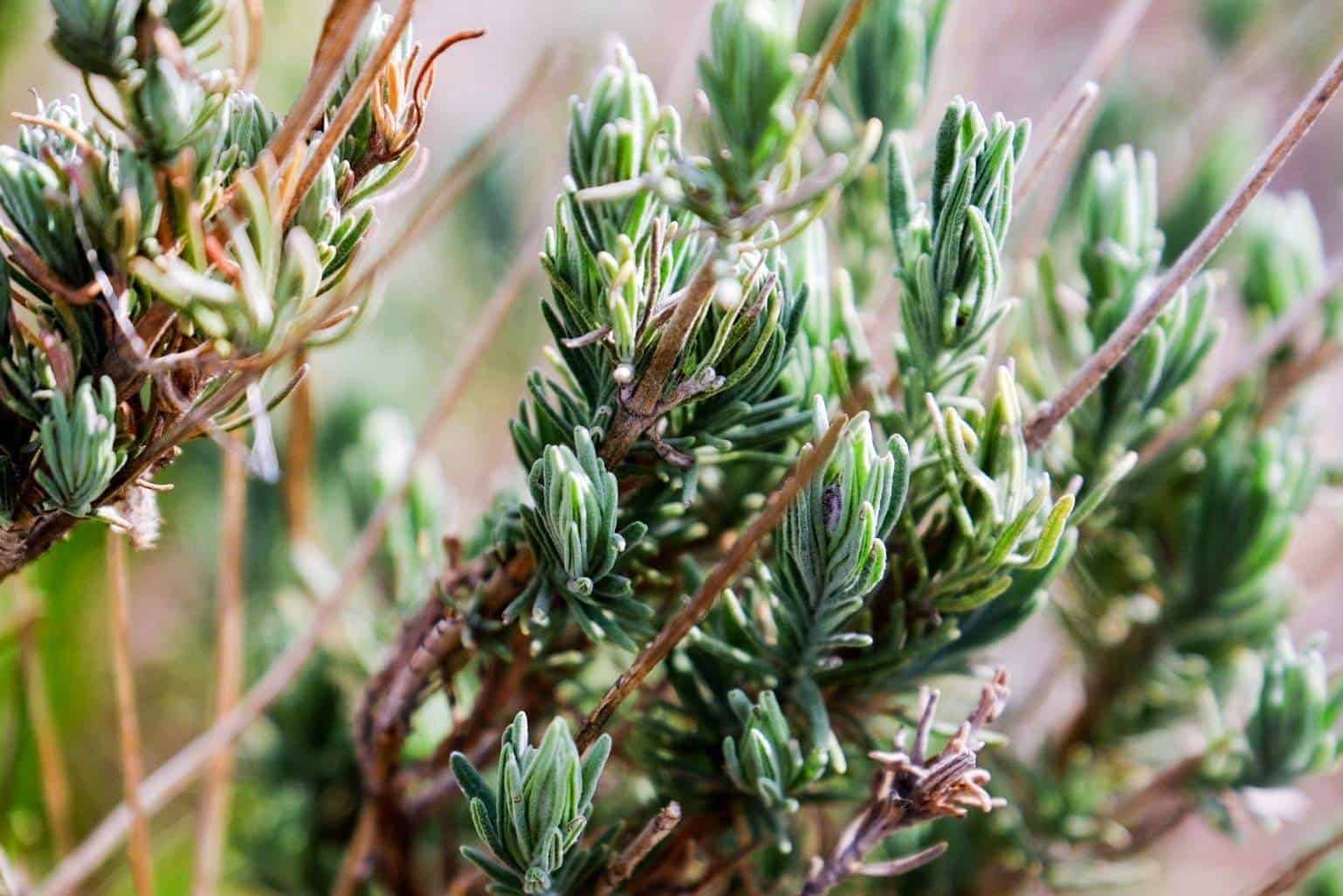 Ana Berliner and her husband, Antonio Mónteiro (both from Lisbon) met in the Côa Valley region while studying to become biologists. They were both doing their thesis in vulture conservation in what is today the International Douro Natural Park.
In 1999, inspired to help further save and conserve the endangered Egyptian Vulture and the Bonelli's Eagle, Ana and Antonio purchased 20-hectares of abandoned rocky crags, a natural habitat for the vultures above the Côa River and in the Côa Valley Archaeological Park (a Unesco World Heritage area).
A year later, in 2000, they set up the Associação Transumância e Natureza (ATN), a non-profit and non-governmental environmental organization (NGO) to own and manage the land.
With the financial support of international and local organizations as well as individual association members who believe in their mission, the ATN has grown their 20-hectares of land into the well-developed, ~1,600-hectare Faia Brava Nature Reserve.
The ATN now protects and preserves a wider range of species and also offers a variety of programs to help educate local communities and promote nature conservation.
And it's working! Dwindling wildlife populations are now on the increase and the ATN's various reintroduction projects (like re-introducing wild horses and bovine) are helping to build up a healthy eco-system in the reserve.
"It's our duty, we should do something about [the endangered species]. They are also our heritage… it's an area that has been abandoned by agriculture, now you have the nature coming back so with a little help we can do amazing things." – Ana Berliner
---
ECONOMIC DEVELOPMENT THROUGH ECO-TOURISM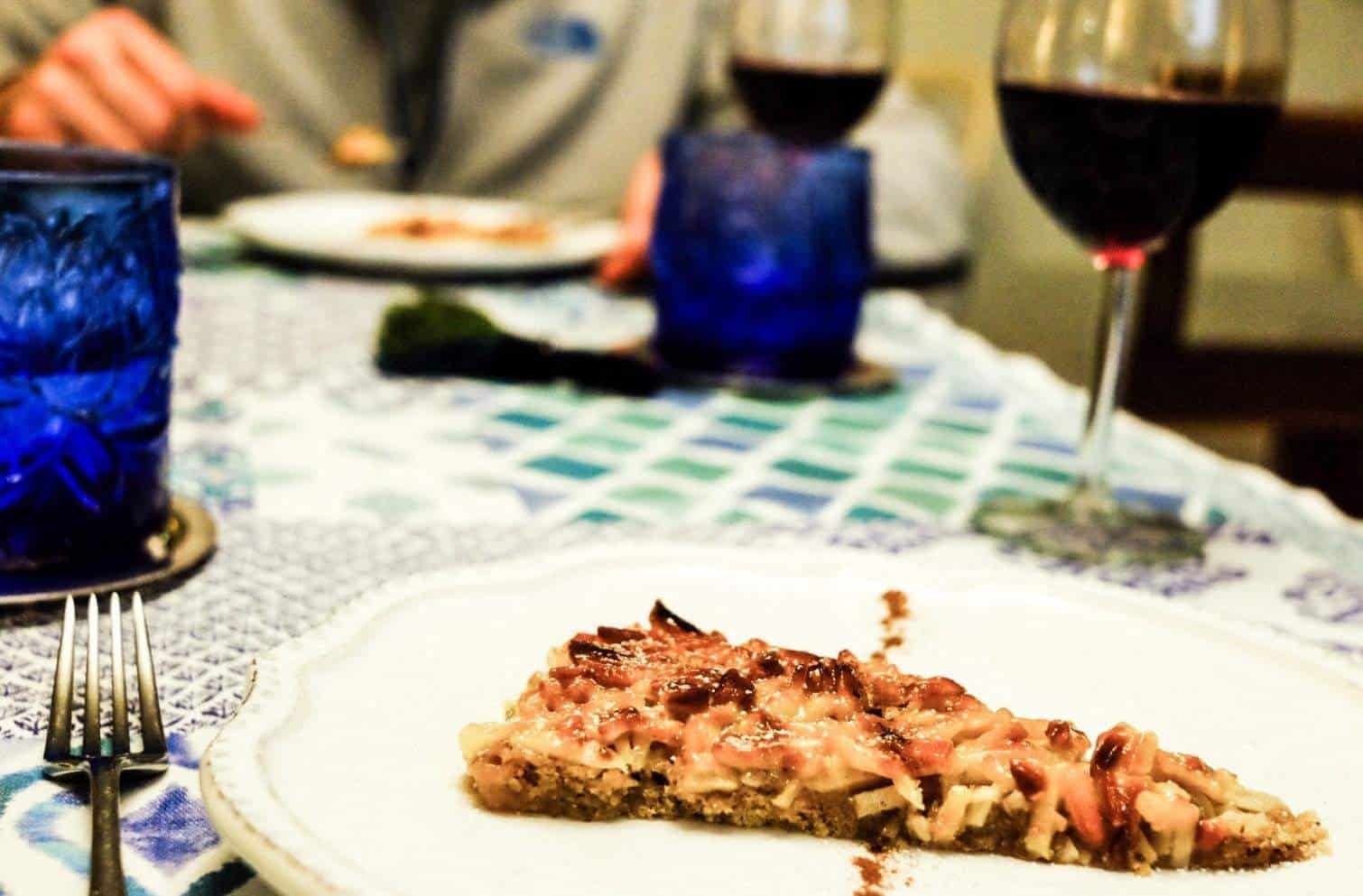 But it's not just the animals that are benefiting. Humans are part of this ecosystem too and one of the most important and impactful outcomes of the Faia Brava reserve has been the further development of a local eco-tourism industry.
As Ana pointed out, people are essential to these areas, not only to maintain the local cultural heritage but to also to stem further urbanization. One way to do that is to help create meaningful work that draws people to the area.
And the Faia Brava reserve has done just that.
It has created an opportunity for nature-loving entrepreneurs to show off their little piece of paradise to tourists looking for a break from the city life to reconnect with nature. The variety of unique activities and experiences one can do makes it an idyllic destination.
Here's a little more on the handful of enthusiastic, passionate entrepreneurs we had the pleasure of meeting along the way:
---
· Ana Berliner @ Casa da Cisterna ·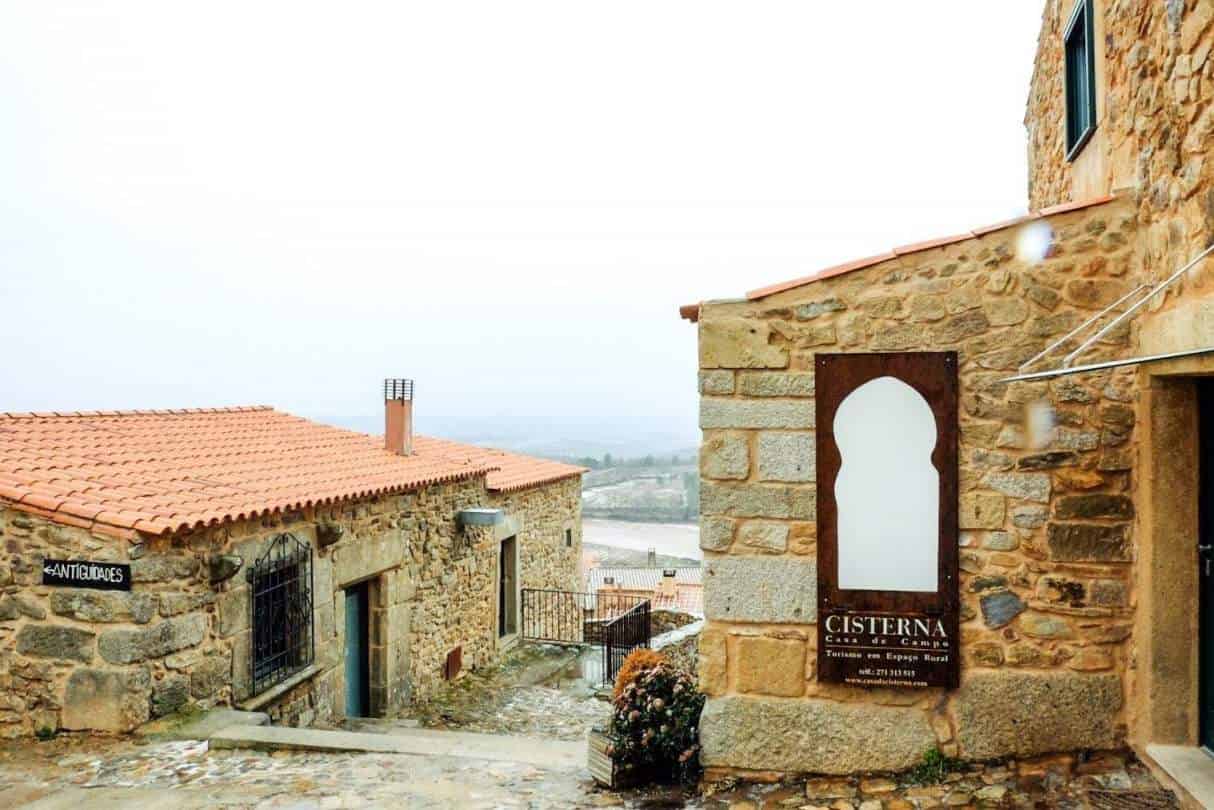 When Ana's not managing the ATN, she's overseeing Casa da Cisterna, her quaint, modern and ultra cosy guesthouse set up on top of a hill in the medieval town of Castelo Rodrigo, looking out over an utterly gorgeous landscape.
We stayed at Casa da Cisterna for 2 nights and thoroughly enjoyed it. The décor is beautiful, the luxury rooms are spacious, light-filled and come complete with a cosy fire and views of the valley or the medieval town.
There's also a pool area for those wanting to take a well-earned dip after a day's hike and you just can't beat the view of the unique landscape from the large open deck.
And then there's the food…simply delectable. Ana's incredible team made sure that we put on a few extra kilos, from delicious breakfast spreads that included a variety of local honey and jams to the multi-course dinners, made with local ingredients and paired with local wine.
All this on the hilltop of the medieval town of Castelo Rodrigo.
Something we would have loved to do but ran out of time is one of Ana's archaeological tours of the Unesco Heritage site, the Côa Valley Archeological Park which has thousands of ancient rock drawings of animals and humans, dated from 22,000 to 10,000 B.C. Pick your era of interest!
---
· Fernando Romão @ Wildlife Portugal ·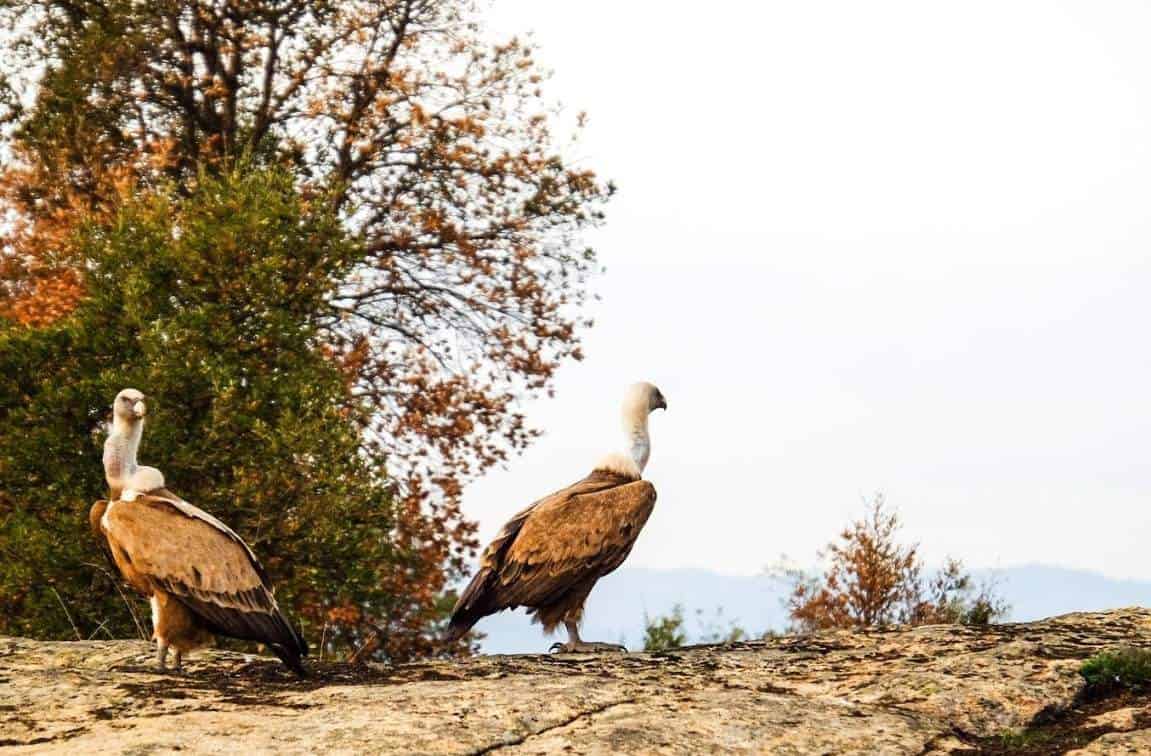 We spent a full day hanging out with Fernando Romão, the owner of Wildlife Portugal and have written a detailed account of this most enjoyable experience here.
Fernando is a bird expert and in particular, loves his vultures. He's set up a bird hide outside the reserve's feeding stations where bird watchers and photographers can hang out, eat stake out snacks and wait in anticipation for these gregarious and humungous birds to make an appearance.
We so enjoyed this unique experience and between vulture sightings, we delighted in finding many other unique bird species and identifying them in Fernando's bird books – a bird watcher's paradise!
Fernando also offers guided hikes and dedicated photography experiences. He's incredibly knowledgeable, a total professional and a true legend. We lost a bunch of audio on the day of filming but he graciously met us again the day after to retake some of the interview footage (on the side of the road en-route to our next destination).
What a guy!
---
· Mafalda Nicolau de Almeida @ Miles Away ·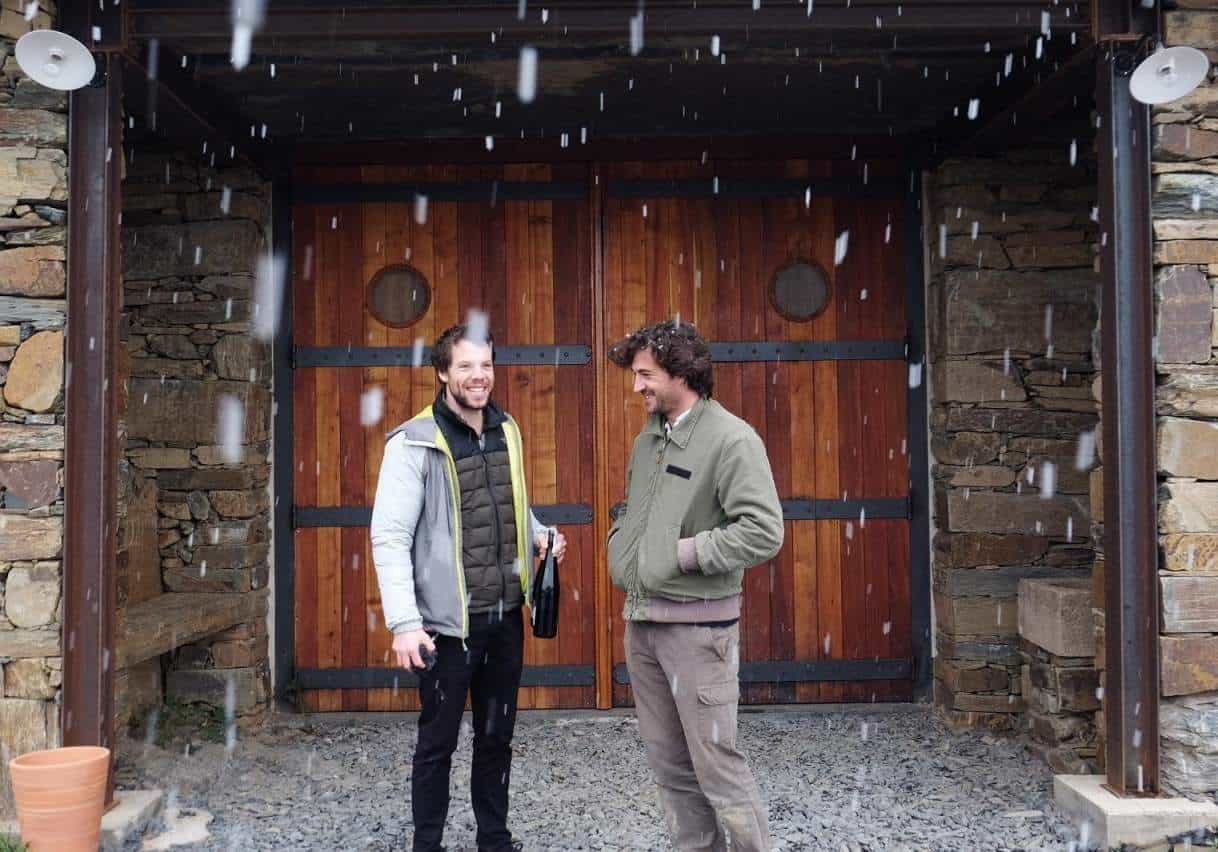 Mafalda comes from a family of winemakers, daughter of João Nicolau de Almeida, a man credited with shaping the Douro wine scene (learn more about him here and here).
It's no surprise that the very first thing Mafalda did was take us to her family's organic wine estate, Quinta do Monte Xisto, a stunning location with the vines planted 'vertically' on a hill overlooking the Douro River.
Mafalda has set up her own eco-tourism business, Miles Away. The main feature is her 'fly camp', a mobile camp where small groups or individuals can stay, totally isolated while overlooking the river and valley or Faia Brava.
She's currently renovating an old farmhouse at Quinta do Monte Xisto that will be used to improve the glamping experience by providing a few more amenities. The idea, of course, is to camp in style, stare wistfully over the valley, eat local delights, drink the famous Douro Valley wine and "talk about whatever the wine wants". I could seriously get into this!
Mafalda also organizes events, other activities and/or accommodation for her guests with the objective of showing the best of the region and reconnecting city folk with nature.
"Nature is important to me because it gives you a sense of time… more and more we need time to observe things, feelings, ideas. It's this close contact with nature that allows me to digest life." – Mafalda Nicolau de Almeida
Mafalda then took us to visit her brother, Mateus Cabral Nicolau de Almeida, also a winemaker who makes his own biodynamic wine.
He gave us a guided tour of the more intricate parts of his winemaking process which was fascinating to us wine novices.
For example, his wine is stored in a cave that he designed underneath the winery. This naturally manages the temperature to only ever be within a 10-degree (Celsius) range despite outdoor temperatures ranging from extreme highs to extreme lows – all without air-conditioning or heating.
We were lucky enough to taste test some of his experimental wines on site and out of a giant test tube (which is probably not the right name for the receptacle but the wine was deliciously sweet and tasty).
We, of course, bought a couple of bottles of Mateus's red wines which we later enjoyed with friends in Spain – the general consensus was that it was some of the best red wine we'd ever tasted and especially good with great company
---
· Miguel Torres @ Star Camp ·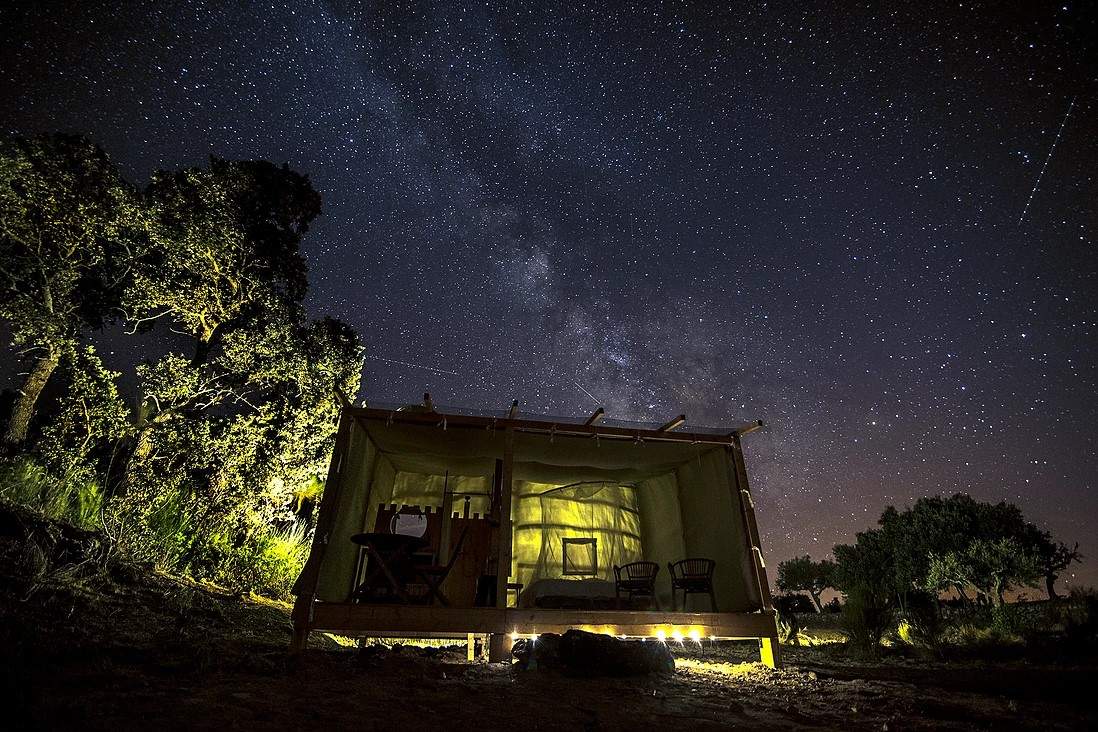 We briefly met Miguel whilst hiking in the Faia Brava Reserve. Miguel is an architect who together with his wife, Sara Noro, decided to "start a project of life" in the region (they moved from the big cities and never went back).
After meeting Ana and the ATN team back in 2000, they got involved with local cultural activities and programs supporting the reserve and later were invited by Rewilding Europe and the ATN to design a safari camp experience, aka the Star Camp for the Faia Brava reserve.
The experience involves staying in a permanent camp, made out of local materials and right in the heart of the reserve.
The very first camp was set up in 2015, with "real guests" arriving in 2016. There are now 3 tents available and are becoming increasingly popular, especially during the summer months.
Guests can experience the brilliance of stars (untarnished by artificial light) and the constant and varied sounds of nature.
Meals are served up on a dramatic cliff, overlooking the scenic "magic valley" where one can find ancient rock engravings, observe endemic species and hike the many miles of trails available.
An experience only paralleled by a safari camp on the Serengeti plains!
---
HOW TO SUPPORT THE FAIA BRAVA RESERVE AND STAY IN TOUCH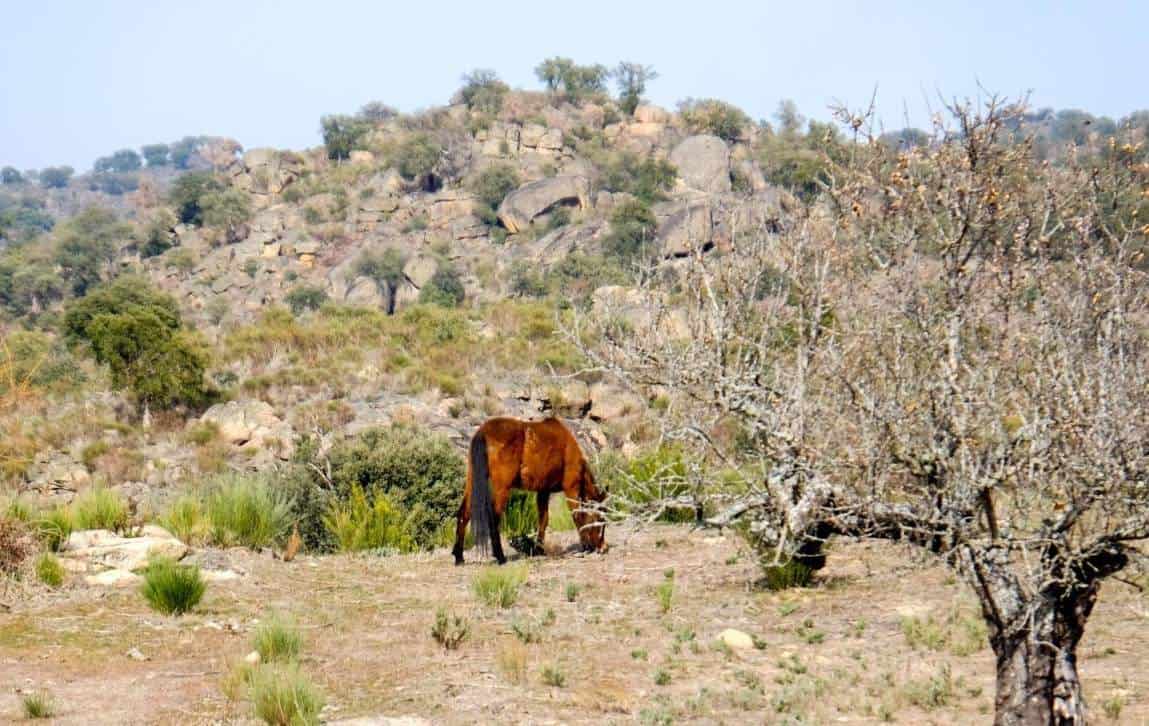 The story of Faia Brava is truly remarkable.
It's an incredible feat to start conserving an area of such immense environmental value, find a way to grow and maintain it AND develop an ecosystem of humans that can create a livelihood out of protecting it.
For an enriching, unique experience so close to the bustling cities of Europe (you could do it in a weekend from the green city of London!), we couldn't recommend a visit highly enough.
You can find and support the ATN and the eco-tourism businesses showcased in this article as follows:
ATN & Faia Brava Nature Reserve
Ana Berliner @ Casa da Cisterna Guesthouse
Fernando Romão @ Wildlife Portugal
Mafalda Nicolau de Almeida @ Miles Away
Miguel Torres @ Star Camp
To book experiences on offer in the region and other parts of Europe, check out the European Safari Company:
---