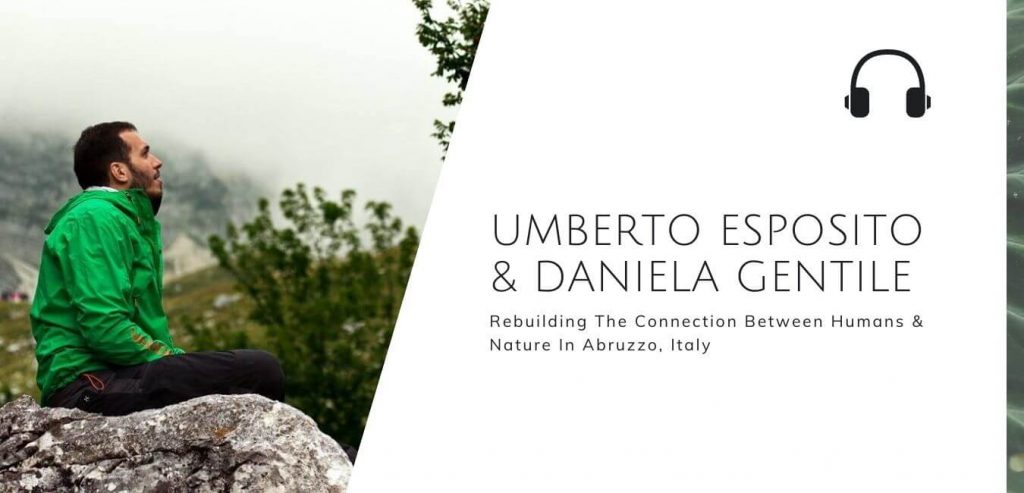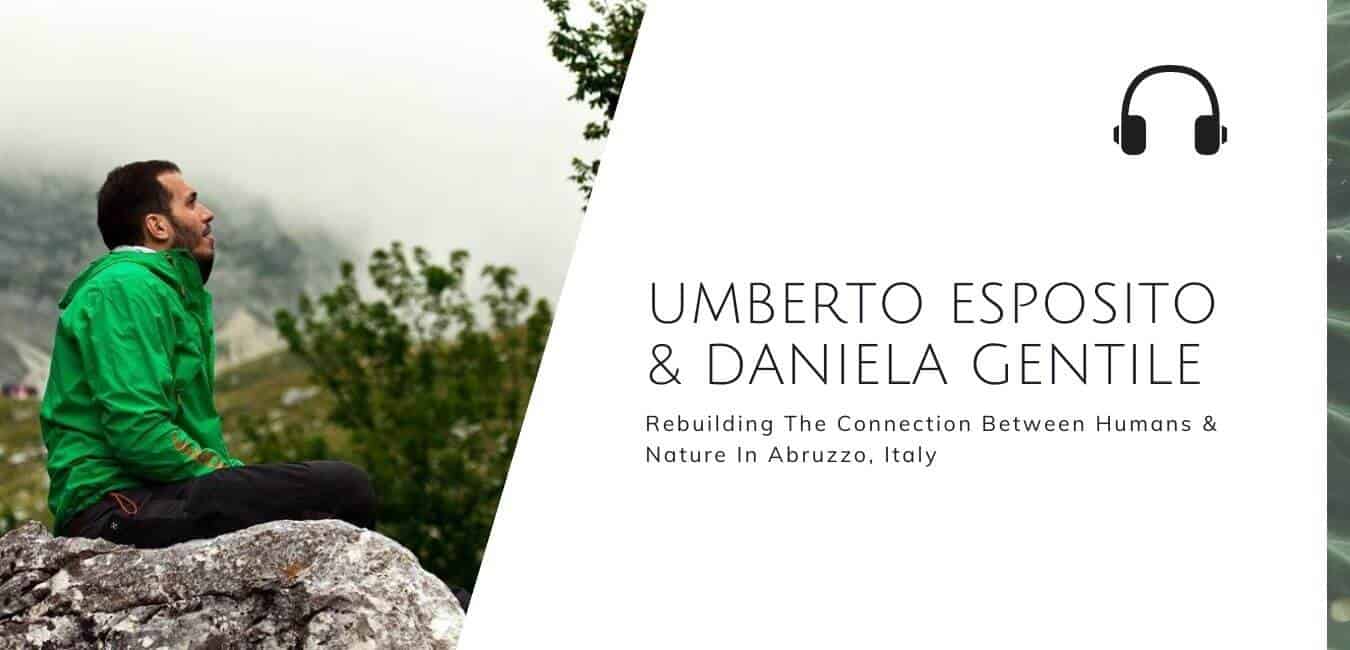 Podcast #04 · Umberto Esposito & Daniela Gentile · Rebuilding The Connection Between Humans & Nature In Abruzzo National Park, Italy
"When I was a child, the thing that made me happiest was to be here looking for animals and I want my children to feel this emotion. If we destroy everything, they will not feel this emotion"."

Daniela Gentile
Umberto Esposito
Umberto is a mountain guide in the Abruzzo Region and a naturalist photographer. He works between Abruzzo and Molise regions where, among the immense beech forests in the mountains or in the meadows, you can still see some extraordinary animal species. At the end of the nineties, Umberto had an emotional encounter with the bears of the valley which guided him to what has become his job. He is the creator and the director of Wildlife Adventures project and now he tries to convey the emotions he felt when he was young to those who walk along the paths and the mountains of Central Apennines with him.
Part of Wildlife Adventures' aim is to promote knowledge of the environment and bring people closer to nature through wildlife experiences including hiking and trekking, nature photography and educational programs for children and adults.
Daniela Gentile
Daniela is a conservation biologist who has undertaken several state funded studies of animal species in Abruzzo National Park, including the Marsican Brown Bear, wolves and Chamois (i.e. a species of mountain goat). She also works as a tour guide for Wildlife Adventures.
In this episode, we had a heart to heart with Umberto and Daniela on the importance of nature and how we should value this irreplaceable asset. We discussed the following:
Daniela and Umberto's respective backgrounds and early inspiration to work with wildlife (~2.40; ~5.30)
The encounter with bears that motivated Umberto to devote his career to wildlife (~7.25)
The Marsican brown bear and its conservation status (~9.00)
What role ecotourism plays in the conservation of species (~11:20)
What rewilding in Europe is all about, wildlife corridors in Europe and why it's so important (~12:00)
Humans and nature mixed together in a single landscape as opposed to designated wildlife areas (~14.30)
Favorite / spiritual animal encounters whilst out in the field including wolves, chamois, roe deer and a beautiful story about an eagle (~18:00; ~22.30)
The mysterious wolf and why they're like ghosts (~29:30)
Birds of the park including the White Spotted Woodpecker (~20:30)
Smaller species in the park including endemic insects (e.g. Rosalia Alpina) (~32:00)
Old growth forests and why they're so important for conserving species (~33:00)
Why people should care about nature and the importance of reconnecting including finding spirituality, silence and a better society (~36:00; ~39:00)
Why Abruzzo National Park has been one of the most successful national parks in conserving wildlife species and working with local communities (~44:00)
How and why local perceptions of large predators have changed over time (~48:50)
Increasing interest in reconnecting and protecting nature through ecotourism (~51:40)
Tours and experiences Wildlife Adventures offers including new mountain hut experiences (~54:00)
What's next for Wildlife Adventures and seasonal experiences (~57:00)
Tips and advice on starting an ecotourism business (¬1:00:15)
"This landscape and nature is nothing without people. Preserving nature here means preserving nature and people together. The park or the people in general makes this possible with ecotourism."

Daniela Gentile
---
Notable Links
Where to find Wildlife Adventures:
You can also book an adventure with Wildlife Adventures through the European Safari Company:
Other Useful Links:
---