Mattress Recycling: Where to Responsibly Rest Your Old Bed
Remember the story of The Princess and the Pea?
Pretty amazing that she was sensitive enough to feel a pea underneath 20 mattresses.
Twenty sounds like a lot for us non-royals, but that's nothing compared to how many mattresses are in existence. As in 18.2 million more (in the U.S. alone).
While they may help us with a comfortable night (so long as there are no peas involved, of course), they contribute to the massive waste crisis we have on our hands.
Between 10-15 years, that trusty mattress will go from "brand new" to "must be replaced." Every single one will take up around 40 cubic feet of dwindling landfill space.
Some sustainable mattress materials (like Dunlop Latex) will biodegrade over time, but unfortunately, this is the exception, not the rule. Most mattresses are made with petroleum-based products and toxic chemicals.
Night after lonely-landfill night, these seep into the ground, leading to water and soil pollution.
Fortunately, many of the materials can be recycled and reused…it's just a matter of finding the company to do it for you. If only mattress recycling was as simple as recycling other types of plastics and paper.
If you want to earn a gold star in reducing your carbon footprint, taking the time to properly recycle old mattresses is one sure way to fast track that achievement.
*This post contains affilate links
1. CONSIDER A MATTRESS PICK-UP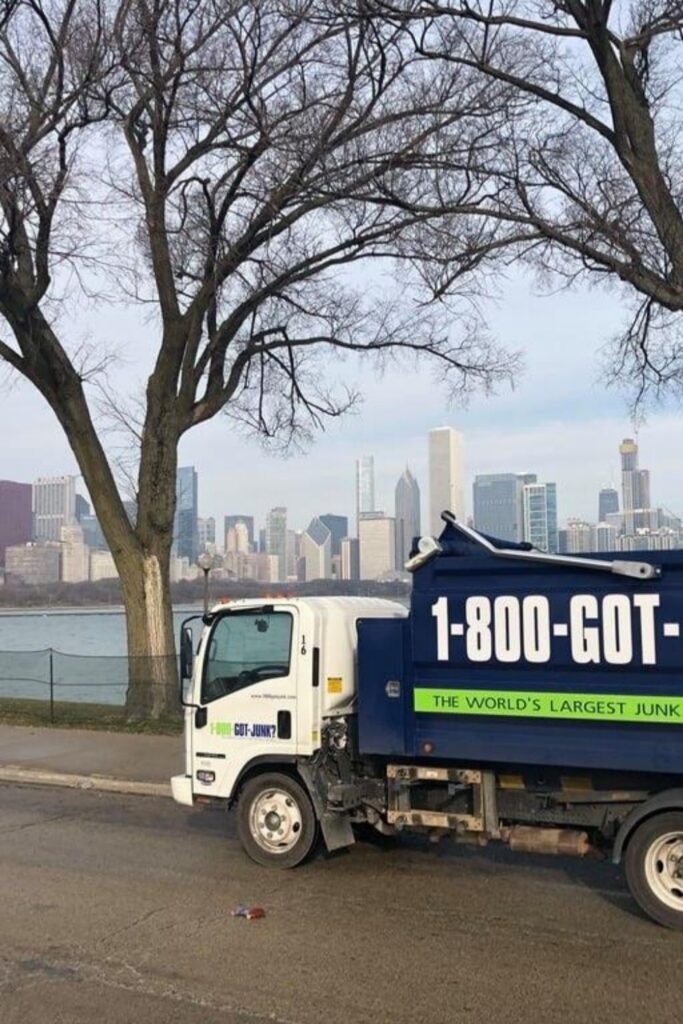 Dial a number and say sayonara to your old sleeper—it can really be that easy.
If you're in the United States, punch 1-800-GOT-JUNK into your phone and let the magic happen.
Despite only operating in the US, 1-800-GOT-JUNK is the world's largest junk removal service, offering convenient pickup and responsible disposal of all manner of large and mass quantities of items.
So, is this free mattress recycling?
Unfortunately, no.
They offer single item pricing or load pricing based on the truck space taken up. Other factors like gas prices, location, and disposal fees will also impact the price for recycling your mattress responsibly through this company.
You can check availability and schedule a pick-up on their website.
If they happen to not be available in your area (or you just want to price shop), there are a few other paid pick-up companies:
Junk King will pick up your mattress and ensure it's disposed of at a proper recycling facility.
College HUNKS Hauling Junk will also ensure your old mattress is recycled or disposed of in the most eco-friendly manner. Unfortunately, donations typically aren't possible because of bed bug scares.
A Bedder World has recycled 100% of more than 500,000 mattresses! They currently only operate pick-ups in select areas in Arizona, California, Colorado, Illinois, and Texas—but are expanding.
---
2. SELL OR DONATE THE GENTLY USED MATTRESS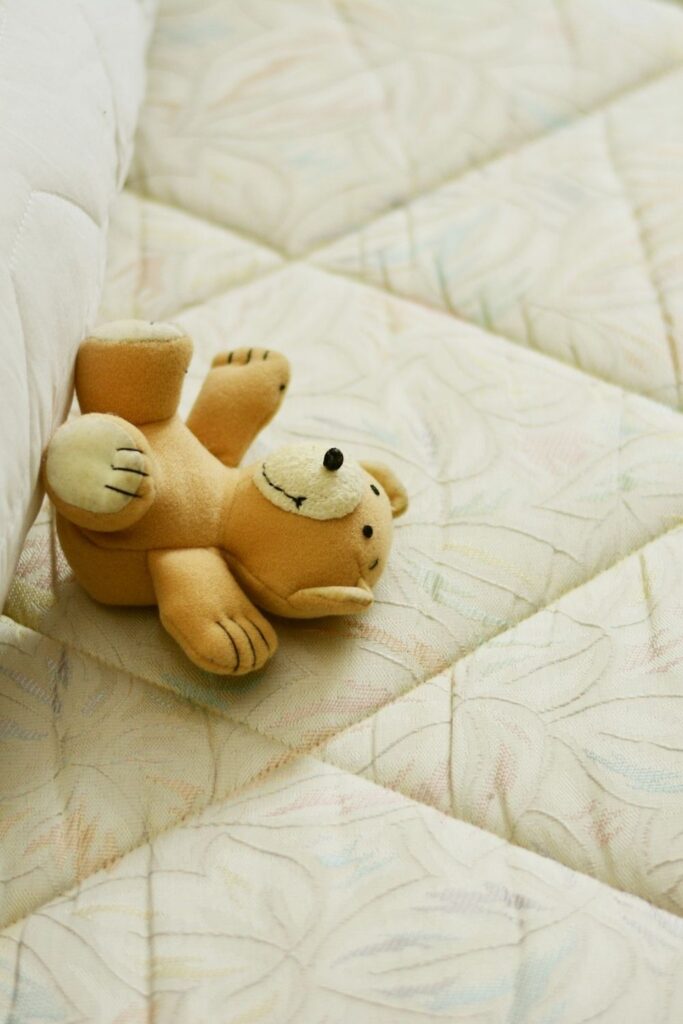 Donating old mattresses tends to yield some more options.
However, it comes with a few strings attached.
No one wants to deal with an old damaged mattress—nonprofits and charities included.
So if you're getting rid of a mattress because it's blown out, getting too soft, smells irreconcilably off, or has been exposed to bed bugs, you simply can't donate it.
However, if you have a mattress that isn't too old and is still in a good condition, here are some organizations that may accept whether it be donated, sold, or properly recycled.
The Salvation Army will generally accept mattresses through a pick-up or drop-off service. However, the mattress must be in a condition that you would feel comfortable sleeping in.
Donation Town provides pick-up services in many U.S. cities and they'll distribute your mattress to a charity in need.
Furniture Bank of America will pick up your old mattress if you live close to one of their physical locations. Your mattress (or any donated furniture) will help to furnish the home of someone living in poverty.
Local homeless shelters are a great option to recycle old mattresses by giving them to folks who need them most. They're also usually a little less picky about the condition (within reason, obviously) but be sure to call your local shelter first to check on their specific policies.
Before you schedule a pick-up or drop-off, try to give the mattress a clean so there are no stains, odors, or tears in the cushion.
If you want to try to make some extra $$$ and have a mattress that's in truly decent condition, Craigslist (US), Gumtree (AU), and Facebook Marketplace may also help rehome your mattress.
---
3. RECYCLE THROUGH A NON-PROFIT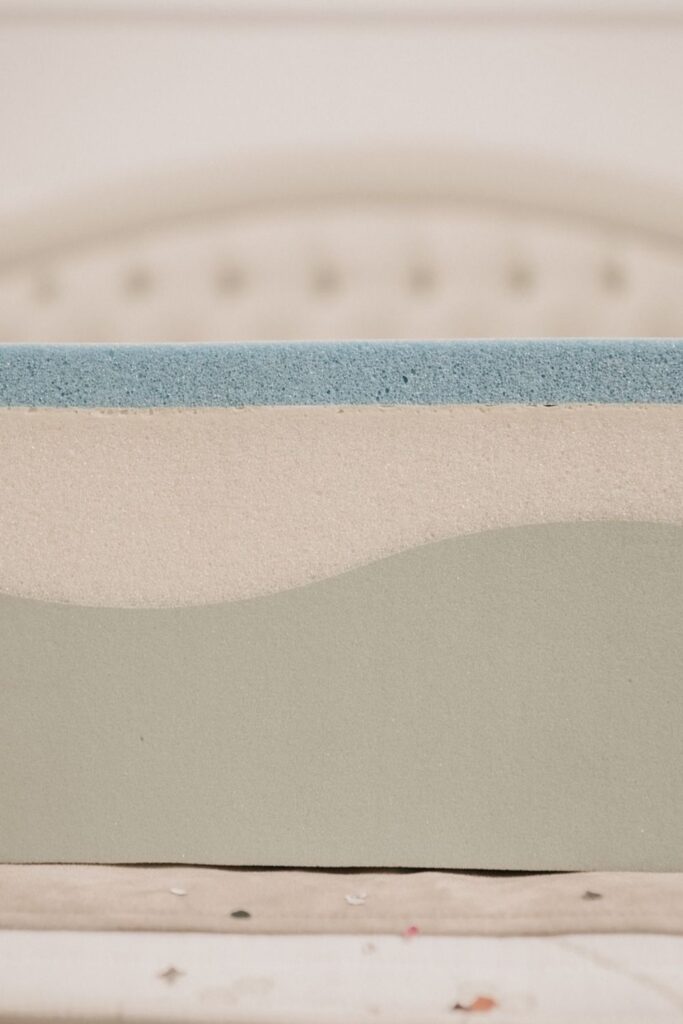 What exactly does mattress recycling entail?
As you can probably imagine, mattresses are cut open and each layer and material is separated.
Soft materials (like fiber, cotton, and foam) are compressed. Metals (like box springs) and wood are sent to scrap recyclers.
For something notoriously unrecyclable, it's quite surprising that more than 75% of the materials in a mattress can be transformed into new industrial and consumer products. That's why it's super important to recycle your mattress!
Here are a few things you can envision happening to your old bed:
The foam padding may be transformed into a carpet underlay or padding for an animal bed.
The steel springs will likely be recycled by a metal scrap collector and turned into either building materials or new appliances.
The fibers on the top of the mattress may be used in industrial or textile applications.
The wooden sustainable bed frames are usually used as a fuel source but those that aren't may be shredded into landscaping mulch.
There are a few non-profit organizations making mattress recycling happen.
Bye Bye Mattress is an excellent resource to find a place to drop off an old mattress.
They operate in California, Connecticut, Delaware, Florida, Georgia, Kansas, Massachusetts, Michigan, Minnesota, Montana, North Carolina, New Jersey, New York, Oregon, Rhode Island, South Carolina, South Dakota, Tennessee, Texas, Washington, Vermont, Wisconsin, or Virginia.
Earth 911 is another resource to find a recycling solution. Just use their recycling tool and input your zip code to find a location near you.
In Australia, the social enterprise Soft Landing can divert mattresses from landfills and recover any recyclable components in areas out of which they operate, including WA, VIC, ACT, and NSW.
---
4. RECYCLE THROUGH LOCAL GOVERNMENT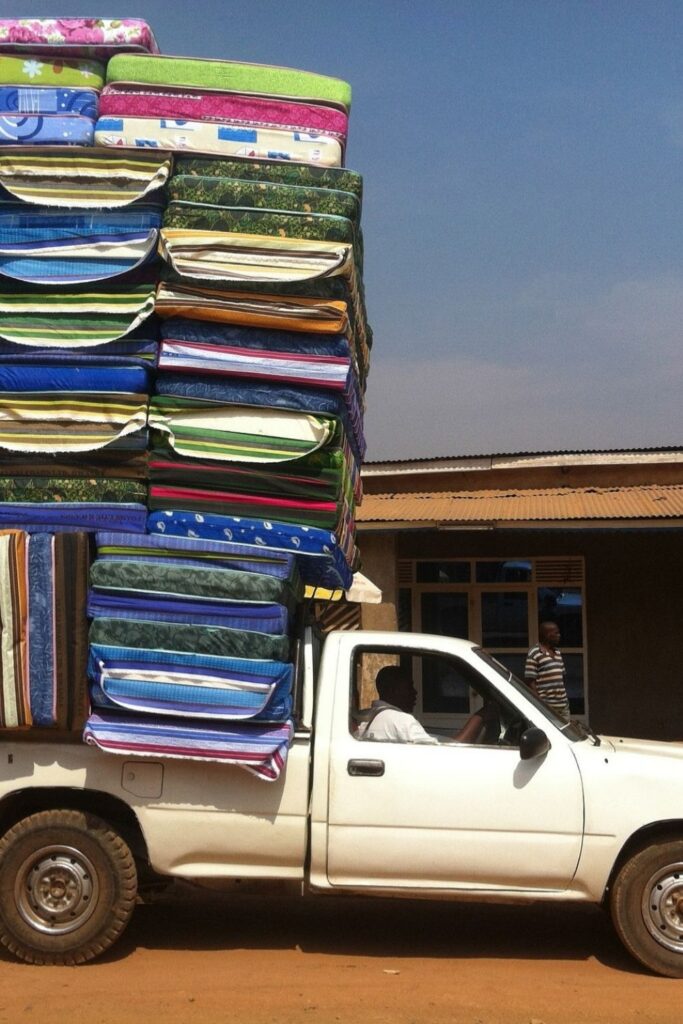 Some U.S. states and cities have taken extra steps to make sure we don't fall asleep on the job of protecting our planet.
Mattress recycling NYC
If you're living in the Big Apple and plan on tossing your mattress or box spring out to the curbs, don't.
They will not be picked up and you may end up with a $100 fine.
The city itself doesn't provide a mattress recycling program, but Renewable Recycling does. 
Catering to Long Island and New York City, the woman-owned business offers mattress pickup, drop-off locations, recycling, and the resale of reusable materials.
Mattress recycling California
Bye Bye Mattress is the go-to site for recycling a mattress in California. There are more than 200 permanent Californian locations and 100 annual collection events.
The Mattress Recycling Council is the governing body behind California's recycling process.
They've implemented an order mandating that manufacturers who deliver a new mattress to a consumer must pick up their used mattress at no additional cost.
Mattress recycling LA
In addition to the California-wide mattress recycling initiatives, Los Angeles' Mattress Disposal Plus lends an extra helping hand. They use green disposal methods and feature prices up to 30% less than the competition.
Mattress recycling San Diego
The City of San Diego occasionally holds recycling events for mattresses. And while you're in the neighborhood and in an eco- frame of mind, stop by the best thrifts stores in San Diego to recycle some clothing too.
For free mattress recycling, the Otay Landfill and El Cajon Transfer Station will accept up to five mattresses (!) per resident per day.
They're both partners of the Mattress Recycling Council, ensuring proper recycling for all donated mattresses.
Mattress recycling Connecticut
Connecticut is a stand-out state in our exploration of mattress recycling options.
Why?
Almost a decade ago, it became the first state to pass "comprehensive mattress stewardship legislation" This requires mattress manufacturers to have a way to process unwanted mattresses in the state. 
The program is voluntary for municipalities, but those participating have a drop-off location for residents' used mattresses. 
Not surprising when you consider the many thrift stores in CT.
Since then, California and Rhode Island have followed suit and now have a mattress stewardship program under the guidance of the MRC.
Mattress recycling Denver and other outdoor hub cities
If you live in Denver, Colorado, Tacoma, Washington, Charlotte, North Carolina, or Salt Lake City, you're in luck!
Spring Back Mattress recycling is a nonprofit organization that will take your mattress for just $20-30 and recycle at least 90% of the materials.
So far, they've recycled more than 3,700,000 pounds of mattresses!
Making that good night's sleep even better, their recycling model also provides employment opportunities to disenfranchised individuals, like homeless and formerly incarcerated folks.
---
5. UPCYCLE YOUR OLD BED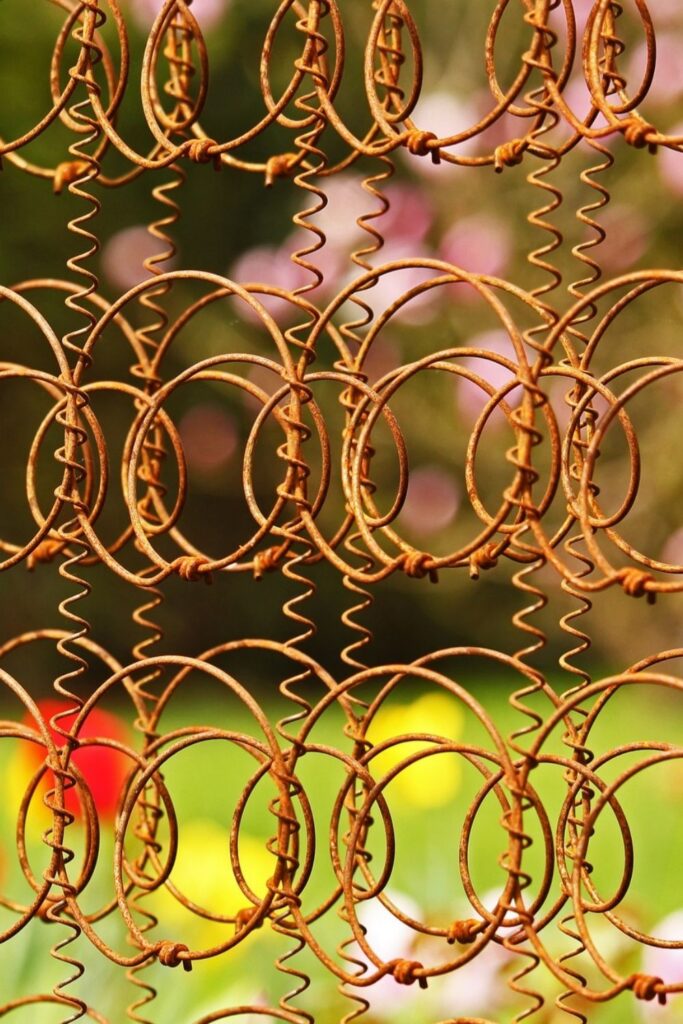 With all the valuable materials that go into making a mattress, it's no wonder people are wondering if mattress recycling can actually mean mattress upcycling.
It's easy enough to tear into the mattress yourself and repurpose some of the parts. Just be safe while doing so and watch this YouTube video for a general idea of the process.
As for what to do with what you find inside:
The wood can be used in a variety of projects, including the construction of a compost bin or raised garden bed for your apartment or home. It can also be used for your backyard fire pit any other number of woodworking crafts.
The foam is just as useful. Depending on your level of craftiness, use it in a new set of throw pillows or to cushion a pet bed (perhaps stuffed inside an eco friendly dog bed cover?).
Although, if you have a dog who treats their bed as a chew toy, be wary of some of the toxic chemicals (i.e. flame retardants) typically found in mattresses.
You can get creative with the springs, turning them into decorations, snack holders, candle holders, garden trellises, and more.
The upholstery can even be transformed into a rug!
If you don't feel like tearing it apart, you might even upcycle the whole thing. Old mattresses can become safety cushions under a home climbing wall or kids jungle gym.
Really, the sky's the limit. Check here for more ideas.
Even if you only end up doing one DIY project with one component, you're still preventing a portion of the materials from entering a landfill.
---
6. RESPONSIBLY BUY A NEW MATTRESS
After your mattress has met its end, now's the time to invest in a new one.
Notice how we said "invest"?
A good quality mattress is indeed an investment that should last you a very long time.
The best way you (and the planet) can get beauty sleep is by saving up for a mattress that is durable enough to last for decades and is preferably backed by a lengthy warranty.
We've already dozed off to our favorite sustainable mattress brands, and obviously have loads more recommendations for organic mattress protectors, eco friendly pillows, linen sheets, and organic comforters to keep them protected and in the best condition for longer.
---
7. LOOK INTO A BRAND'S MATTRESS RETURN POLICY
While you're shopping for a new mattress, be on the lookout for responsible mattress manufacturers who are willing to take (and responsibly recycle) your old mattress at the same time.
Here are a few we know of doing exactly that:
Awara: In addition to offering a forever warranty, this brand will also accept old mattresses to be donated to someone in need.
Avocado: Another brand that makes organic mattresses designed to last, Avocado mattresses come with a 25-year warranty. While they don't have a recycling option per se, they do have a program that sends 90% of their returned products to nonprofits. So if you're just returning an old Avocado mattress because it doesn't quite work for you, you can do so with good conscience.
Saatva: If you're in a state with a mattress stewardship program (more on this later), the brand will recycle your old mattress when you purchase a new one.
---
FINAL THOUGHTS ON MATTRESS RECYCLING
When you say nighty-night to that old mattress, don't turn the lights off on our planet, too.
While mattress recycling can still be somewhat of a hassle, it's getting easier and more accessible.
But if it still sounds like a headache you don't want to eventually deal with, invest in a quality mattress that can provide decades of sustainable snoozing.
Know of any bedheads looking to swap out their old mattress?
Share this article with them so that together we can keep more mattresses out of landfills!
---