Clothing And Dress Rental Online: 9 Best Websites For Sustainable Style
If someone ten years ago would have mentioned renting designer clothes or renting a dress online, it probably would have turned a few heads.
Now that more and more of us are unable to ignore all of the unworn pieces of clothing in our closets, the concept isn't quite so curious.
We're beginning to feel guilty about dump truck-size donations to thrift stores, and many of us are joining a growing collective of fashionistas who are acutely aware of the many flaws of fast fashion.
As eco-friendly fashion obsessors, we've gone deep into the world of sustainable ethical fashion…
We've looked at sustainable fabrics and are curating a list of our favorite sustainable clothing brands. We canvassed most ethical sandals, fair trade pajamas, and ethical jeans.
We know that avoiding new clothes is the best thing to do (which is why we recently checked out some of the best online thrift stores!).
Still, it felt like we were missing something when BAM!
Our answer presented itself to us in a recent podcast interview with Tamsin Chislett, the co-founder of UK fashion rental service Onloan: fashion RENTAL online!
This is not only one of the best ways to wear designer clothing, but is also arguably one of the most sustainable ways to dress. It means we don't have to make a tradeoff between wardrobe variety and minimalist sustainability.
As it turns out, we can have it all, without the guilt and lost closet space to all those one-time-wears. Have a wedding to attend? And awards gala? A Halloween costume party? Or just want to stay fresh?
Instead of buying the item to wear just one time, now you can rent it and send it back when you're done.
Without further ado, we present to you yet another option for sustainable and ethical fashion—online clothing and dress rental.
*This post contains affiliate links
QUICK LINKS FOR ONLINE CLOTHING AND DRESS RENTAL
---
1. GWYNNIE BEE
Gwynnie Bee's Size Inclusive Rental Catalogue
When it comes to online clothing rental websites, Gwynnie Bee tops the charts in terms of diversity.
They cater to any look, any color, and any size. If you're in need of a plus size online dress rental, Gwynnie Bee can make it happen.
From denim and pants, to shirts and blouses, or even jackets and outerwear, any outfit is possible through Gwynnie Bee's subscription service. Members are able to raid Gwynnie Bee's closet whenever they want.
They also offer free shipping and unlimited returns.
We should probably mention too that if you fall in love with that rental LBD, members can just buy it at a discounted price instead.
About Gwynnie Bee
Gwynnie Bee has taken the world by storm. Featured in the likes of Glamour, Redbook, Inc., and Cosmopolitan, people are really buzzing about Gwynnie Bee. No wonder.
FINALLY a brand that's giving busty, curvy, and plus-sized women all the fabulous choices smaller sizes are privy to. Ethical fashion means inclusive fashion!
The company was formed in the early 2010s with a mission to provide all of the fun that fashion has to offer—without all of the stress. We'd say that they're doing a pretty good job at that!
Budget: $ – $$ (Subscription only)
---
2. ARMOIRE
Armoire's Curated Rental Catalogue
Who says being fashionable is hard?
Take a style quiz. Have a professional stylist curate a selection. Rent your favorites. Look and feel great!
With Armoire, it really is this simple.
It's nice to brighten up our wardrobes every once in a while, and with Armoire's monthly subscription options of fun florals and bright sateen blouses, we can do just that…without the hefty price tag typically attached to such variety.
How does getting $5,000+ of clothing every month sound?
Armoire's endless range includes everything—tops, denim, dresses, and even those comfy yoga pants we've all been living in recently.
About Armoire
Armoire starts the fashion journey with a quiz—you input your zip code so that they can pair you with weather-appropriate looks. Renters can choose from a variety of looks and designers to get exactly what they need.
They even make wearing worry-free if you're prone to accidents and wearing your lunch. Minor damages are totally covered and Armoire offers complimentary dry cleaning.
When it comes to looking great, leave all the worries to them. This is one of the easiest high end clothing rental online services out there.
Going beyond the environmental benefits of fashion rental, Armoire gives back to their local community, too!
Once garments leave the rental cycle, they're donated to Dress for Success Seattle, which helps support financial education, job training, and employment for women.
Now that's a good fashion fit.
Budget: $ – $$ (Subscription only)
Available: Armoire (USA only)
---
3. VINCE UNFOLD
Vince Unfold's Luxury Clothing Rental Catalogue
Raiding "Vince's" closet might sound a little strange—until you see everything that Vince Unfold has to offer.
With lovely neutral tones, genderless cuts, and "relaxed sets that make quite a statement", their slacks, skirts, jackets, blouses, and suit sets are especially great for creating a look that you can wear to the office feeling like it's Casual Friday any day of the week.
Providing an affordable and flexible option for Vince brand fashion enthusiasts, Vince Unfold allows members to benefit from an ever-evolving wardrobe.
The subscription service gives members access to endless options and global styles for one flat monthly rate.
If cashmere sweaters and minimalistic linen dresses are your fashion cup of tea, Vince Unfold is for you.
Take note, however, that Vince Unfold does have a limited size offering (XS-XL and jeans in sizes 25-31 only).
About Vince Unfold
Vince is a Los Angeles fashion brand that creates everyday pieces that are both elevated and understated. Inspired by California living, the warm and effortless style is loved by people all over the world.
Vince Unfold is the brand's offshoot project, aimed at providing more people with more Vince pieces while still promoting minimalist consumption.
They've got "endless layers to discover," so check out their website if you're interested in receiving a new mini-wardrobe every month.
Budget: $$
---
4. RENT THE RUNWAY
Rent the Runway's Endless Rental Catalogue
There's a reason that Google searches like "sites like Rent the Runway" have been blowing up the internet.
Rent the Runway is the original superstar of fashion rental services, and they offer everything—activewear, dresses, tops, sweaters, outerwear, pants, skirts, gowns, jumpsuits, maternity, and so much more. 
They even have kids rental clothing!
The website is designed to make the all-consuming question of "what to wear?" so much easier.
Fashion renters can shop by a variety of categories, including Nighttime/Daytime (lol), Black Tie, and Wedding to get narrowed-down choices chosen by professional stylists for that particular occasion.
Taking ease to the next level, renters can also choose between a few different monthly membership packages or just go with a one-time rental.
About Rent the Runway
Rent the Runway is considered to be one of the best online dress rental companies, but in all honesty, they're so much more.
Well aware that the fashion retail industry is one of the worst in terms of pollution and that 82 pounds of clothing from the average woman's closet end up in landfill each year(!), Rent the Runway was launched in order to change how we get dressed.
From the reusable garment bags they use to replace plastic mailers to the fact that old clothes are sold or donated, Rent the Runway is going the extra step to ensure no garment goes to waste and to promote sustainable and ethical fashion.
Budget: $ – $$
---
5. ONLOAN
Onloan's Independent Designer Rental Catalogue
UK based, Onloan works with some of the world's most unique independent designers to give renters the best looks and the newest styles.
The collections are carefully curated and renters can choose from two different monthly subscriptions allowing them to borrow up to £1,000 worth of clothes each month.
Jumpsuits, pants, jackets, dresses—you name it. With Onloan, you won't have to wear the same thing twice (unless you want to, because what's wrong with that!).
About Onloan
Want to love clothes without feeling guilty about it? That's why Onloan was born.
Tamsin and Natalie (the friends and founders) were inspired by the clothes of the past—before fast fashion (and the need to learn how to avoid fast fashion) was a thing.
Onloan takes us back to a time when fashion was enjoyed, not just consumed.
They could be considered one of the best fashion rental websites in the UK.
They carefully select the brands they work with and create beneficial partnerships with their independent designers. They buy wholesale and, in exchange, spread the word about some lesser-known designers.
Their positive environmental impact isn't just wearable. They also use RePack, a package that can be mailed back to be reused multiple times before being thrown away.
Be sure to check out our interview with Tamsin. Even if you don't live in the UK, Tamsin is super inspiring and shares her thoughts on the future of fashion rental.
Budget: $ – $$
Available: Onloan (UK, Northern Ireland, the Isle of Wight, and Scottish Islands)
---
6. THE MS. COLLECTION
The Ms. Collection's Unlimited Rental Catalogue
Sometimes, fashion is all about pushing boundaries and trying something new.
With The Ms. Collection's fashion rental catalogue, this is done for you.
Once someone signs up to their affordable monthly subscription service and completes a Style Profile, professional stylists curate some outfits based on the member's needs while perhaps picking out some new things the wearer might not initially think of.
If you're ready to add some polka dot slacks and bright yet elegant blouses to your look, give it a go.
Once received, the items can be worn for as long as needed—and even purchased at a discount.
They also offer once a month membership plans for one pack per month, if that suits your budget more. Starting at $59 a month, you could hardly buy one new garment for that low price!
About The Ms. Collection
Familiar with clothing fatigue? Fed up with the contents of your closet?
The Ms. Collection was created as an alternative to constantly feeling stressed out about what to wear.
Their subscription service helps fashionistas save money, time, and the planet.
With a goal to stop fashion overconsumption and prevent American closets from becoming storage facilities for unworn clothing, The Ms. Collection allows fashionistas to experiment with style and discover new brands with limited stakes to the planet or your wallet.
PLUS, there's a The Mr. Collection—one of the few places to get men's clothing rental online!
Budget: $-$$
---
7. GLAM CORNER
GlamCorner's Designer Brand Rental Catalogue
Want to receive a box of designer clothing every month?
Yeah, so do we.
Well, with GlamCorner, fellow Aussies can see their fashion dreams can come true.
GlamCorner offers a membership option where subscribers get a box of designer clothing delivered every month.
If you're not looking for a long term commitment, don't worry—they also do one time rentals, too!
What makes GlamCorner unique?
Well, they offer maternity clothes for rent and they've got pretty much any occasion covered (from casual to work to date night). They feature brands like Keepsake the Label, Grace Willow, and Country Road.
About Glam Corner
Glam Corner wants to accomplish a few things:
They want to provide more people with designer styles
They want to do away with the buyer's remorse so many of us have experienced
They want to have a minimal impact on the planet
When it comes to fashion rental companies, this B-Corp Certified Business is one of the greener options out there. Using elements of Circular Fashion, their rental system reduces the impact of unused clothing.
They also reduce their impact even more by using recycled packaging materials.
Glam Corner provides fashionistas with a great opportunity to experiment with new looks, without the wasteful consequences if it doesn't quite work out.
They even provide a styling session for anyone interested in the monthly box!
Budget: $ – $$
Available: Glam Corner (Australia only)
---
8. STYLE LEND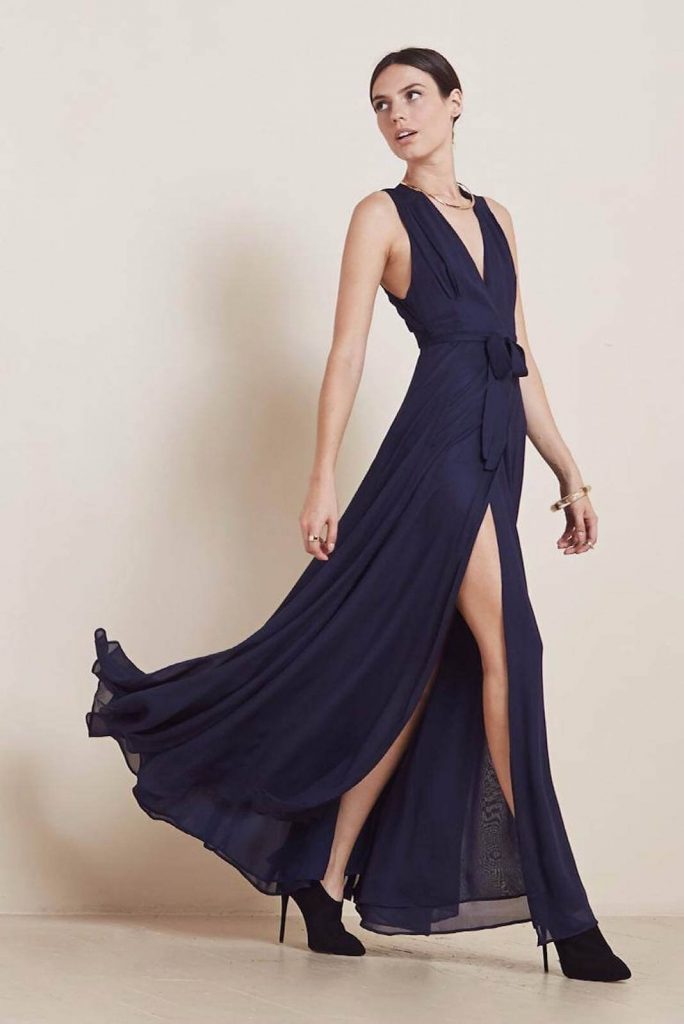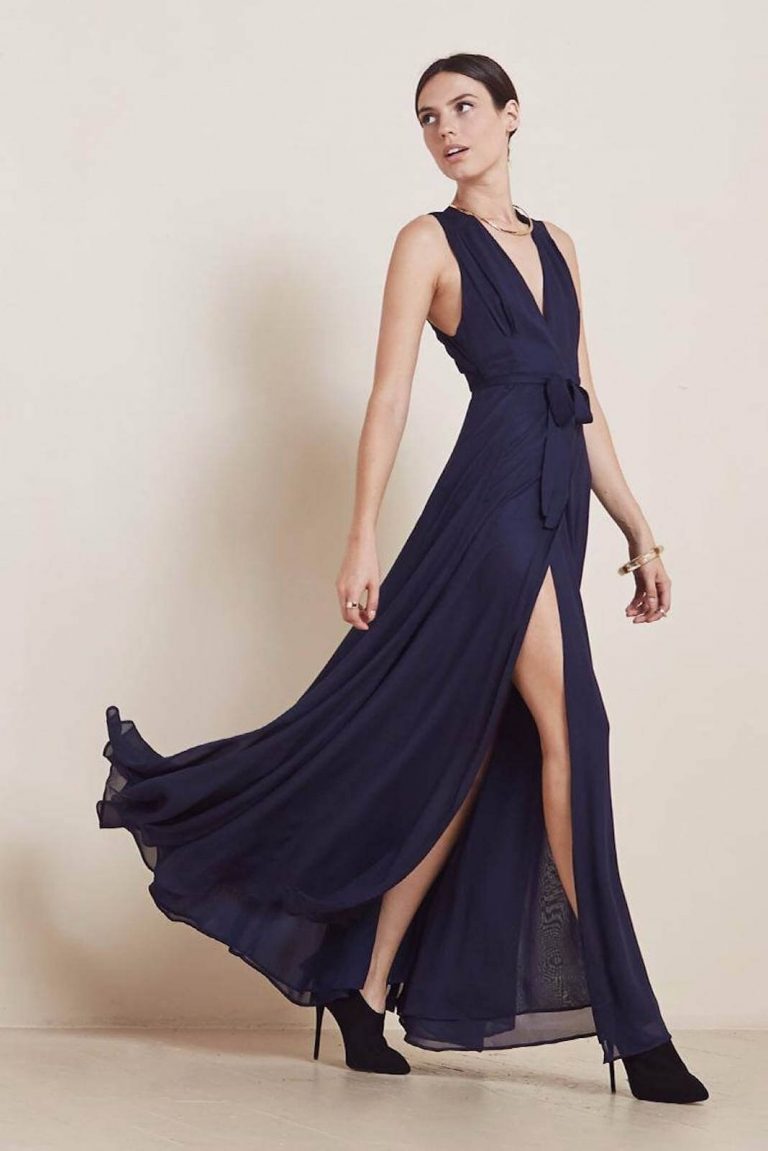 Style Lend's Designer Brand Rental Catalogue
In need of a show-stopping designer dress for an upcoming event?
Style Lend has got you covered—literally.
Their fancy dress online rental system can help you truly shine at your next event (Chanel bag and Louboutin shoes hello!).
American renters can simply create an account, browse the unique designer options, make a selection, and receive the order in just a few days.
After a week, simply return in the pre-paid envelope.
The process is just as easy for anyone wanting to lend out their closets! So all those unworn clothes making you feel guilty? Make sure they get worn a time or two using this service.
About Style Lend
Style Lend is a peer-to-peer ("social lending") dress rental community, similar to sites like Poshmark that are peer-to-peer thirft sites.
Think of it as having access to thousands of your best friends' closets—and that they're all super stylish with the best designer clothes.
Style Lend offers 7-day rentals and renters can even select overnight shipping (because who hasn't waited until the last minute to find something to wear?!).
If you're looking for some of the biggest names in fashion—Tiffany, Louis Vuitton, Zimmerman, or Dolce & Gabbana—but want to save some $$ (and the planet), then Style Lend is for you.
Budget: $$ – $$$
Available: Style Lend (USA only)
---
9. HIRESTREET
Hirestrees's Clothing & Dress Rental Catalogue
If you live in the UK and a formal online dress rental is what you've been scouring the internet for, save some time and check out Hirestreet.
We've all been there: the prom, a wedding, movie premiere, or charity event is quickly approaching, and figuring out what to wear is an absolute nightmare.
Between the painful price tag and the knowledge that you'll likely never wear the costly piece again, it's really hard to actually settle on something that won't fill you with regret the day after the event.
With Hirestreet, it doesn't have to be that way.
They have a range of some of the most beautiful dresses available for rent. Whether it's an online prom dress rental or an online bridesmaid dress rental that you need, you're sure to find something that will drop jaws and make you feel gorgeous.
Choose from options like floor-length, sequin, evening, and open-back to get the exact look you're dreaming about.
About Hirestreet
Hirestreet's is "committed to making style and sustainability accessible for all women".
With a dream to make premium fashion accessible to everyone, the pieces offered on Hirestreet include dresses, playsuits, jumpsuits and ethical maternity clothes.
Featured in magazines like Vogue and Grazia, Hirestreet has been well-recognized for their ability to turn fashion daydreams into reality…while removing the utterly nightmarish parts of shopping for high street fashion!
If you live in the UK, Hirestreet is a great place for boutiuqe online dress rental.
Budget: $
Available: Hirestreet (UK only)
---
FINAL THOUGHTS ON ONLINE CLOTHING AND DRESS RENTALS
When it comes to online dress rental companies in the US, UK, and Australia, these brands are really setting the stage for a sustainable fashion future.
By shifting how we think and how we plan for some of life's most important special occasions, we're saying "no" to temporary fads and fast fashion and "yes" to high end clothing that will have a long and happy life.
Thanks to the fashion rental websites listed here (with hopefully more to come!), anyone is able to sparkle up their wardrobe, take their fashion style to the edge, and discover new designers.
We're able to do all of this (and more) without destroying the planet!
Now that you know how to share clothes using the brands on this list, consider sharing this list itself!
If you know of any fickle fashionistas in your life looking to switch their style or just endlessly experiment, forwarding this resource may encourage them to experiment in an earth-conscious way.
---