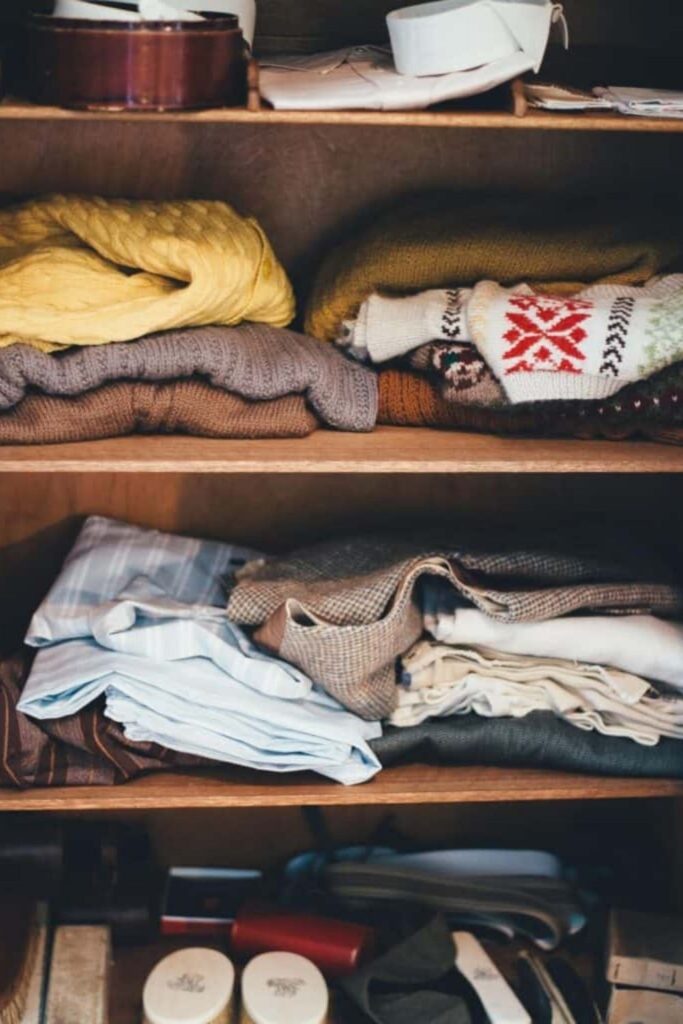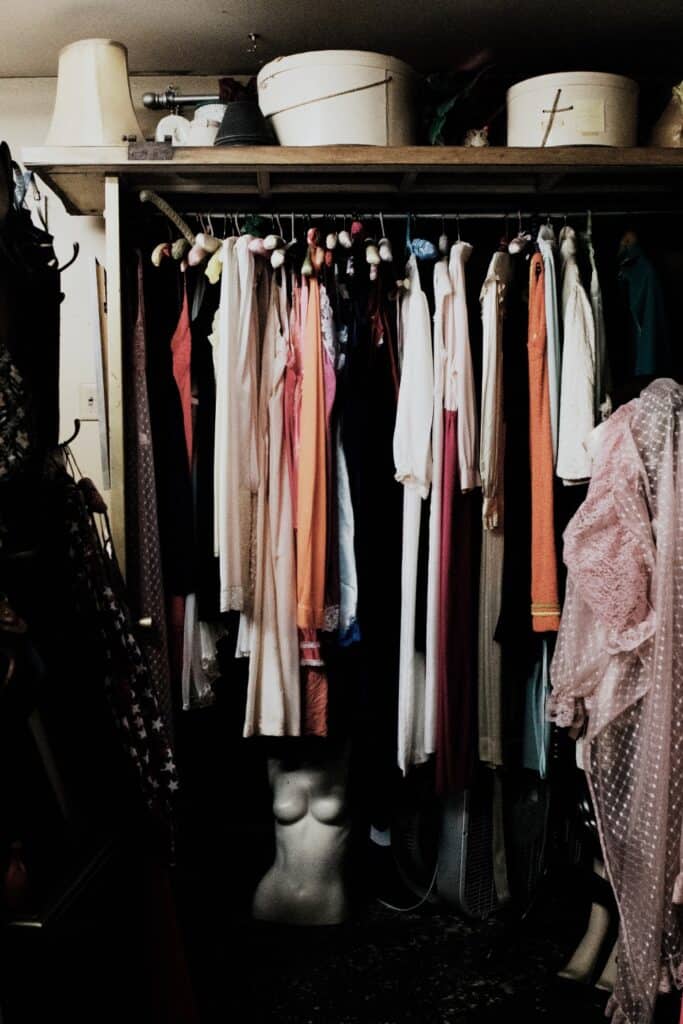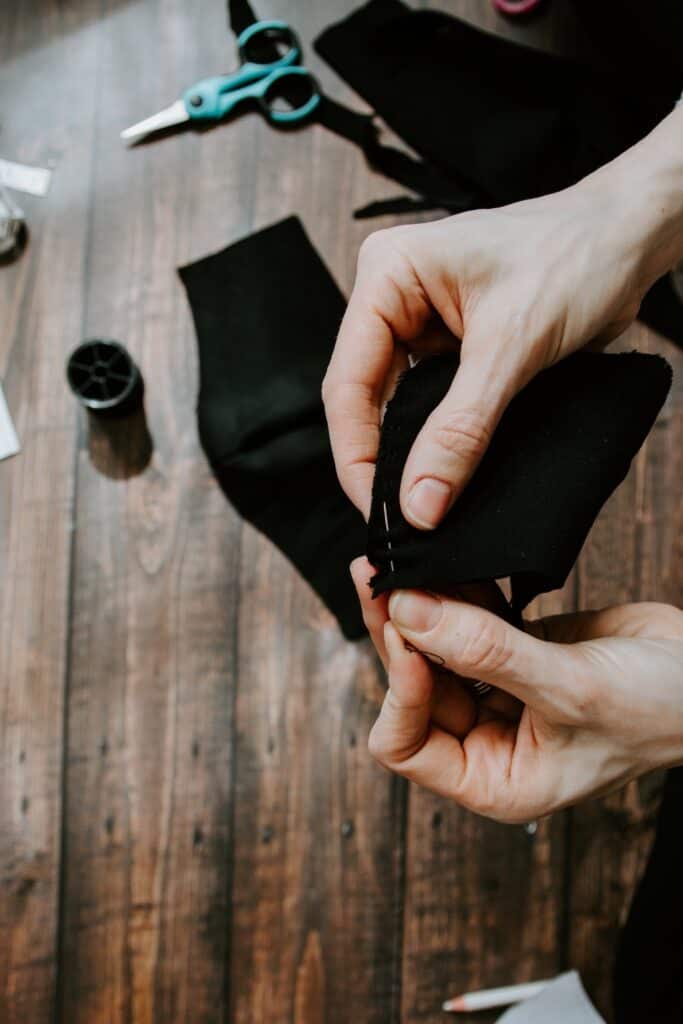 What To Do With Old Clothes? 10 Eco-Disposal Tips for a Worn-Out Wardrobe
In need of a closet purge? Tired of staring at a worn-out wardrobe? Or worse, wearing it?
Old clothing can be great but no one likes getting their toe caught in that holey pair of jeans EVERY time you put them on.
When we follow fast fashion, we end up with a wardrobe that's continuously evolving.
Even if we don't consciously do it, many of us wear the products of 50 to 100 "microseasons". Even our best intentions of "I'll wear that all the time" change and we're faced with the question of what to do with old clothes.
Then there are holes and stains to tend with.
Unlike previous generations, very few of us have the wherewithal to repair or replace missing pieces—which is made all the more difficult when replacing a garment is oftentimes cheaper than repairing it!
For these reasons and more, most only wear 20% of the clothes we own.
As for the other 80%, unfortunately a lot ends up in the landfill, which is problematic for many reasons.
Instead of trashing last year's tasteless sale rack buys, it's time we learn how to sustainably cycle them.
Slow fashion doesn't just mean buying consciously…it means getting rid of unwanted clothing consciously, too.
QUICK LINKS FOR hOW TO GET RID OF CLOTHES RESPONSIBLY
---
1. DONATE THOSE DUDS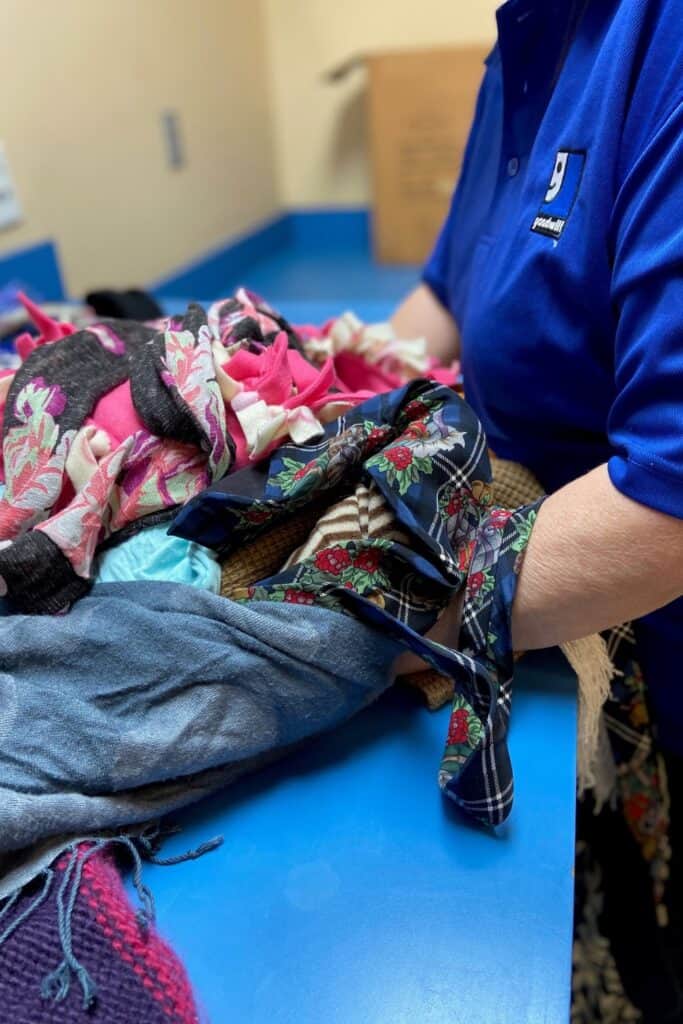 While donating clothes is the go-to way to get rid of old clothes (at least for the 28% of people that even do that), it's not necessarily the best one.
Just because you donate clothes to local thrift stores or consignment shops, doesn't mean they will actually see a second life.
90% of clothing donations go unsold and are otherwise recycled.
Textile recycling turns 100 million pounds of clothes into housing insulation, yarn, or carpet padding, reducing the GHG emissions equivalent to running 38 million cars. The same positive impact can't be said for all unsold donated clothes.
The rest ship to developing countries, several of which have banned imported clothing for its negative effect on the local textile sector.
That doesn't necessarily mean donating clothing is bad. It can be very good at alleviating textile waste, but it's not a one-size-fits-all solution to unwanted clothing.
We must be smart about what (and where) we donate clothes:
Donate/sell your clothes to off-the-beaten-path thrift stores or nonprofit organizations (AKA charity consignment shops that only take pieces mostly guaranteed to sell).
Only donate clean clothes. Just one mildew-y garment can result in the whole bag being thrown away immediately.
Donate to local homeless shelters, women's shelters, schools, or theaters so the clothes are distributed to people who genuinely need them. Especially for those wondering what to do with old maternity clothes, sustainable wedding dresses, high school sports uniforms, and other specialty garments.
Give directly to families in need or friends with younger children. Hand me downs get a bad rap but they're one of the best ways to ensure clothing gets reused while also being cost conscious.
Prioritize local organizations, since larger charity thrift chains make it harder to trace what's happening to your clothes (and profits made from them).
Keep the cycle going by buying secondhand goods and creating demand for textile recycling. 28% of people donate clothes and only 7% buy secondhand.
---
2. SELL CLOTHES ONLINE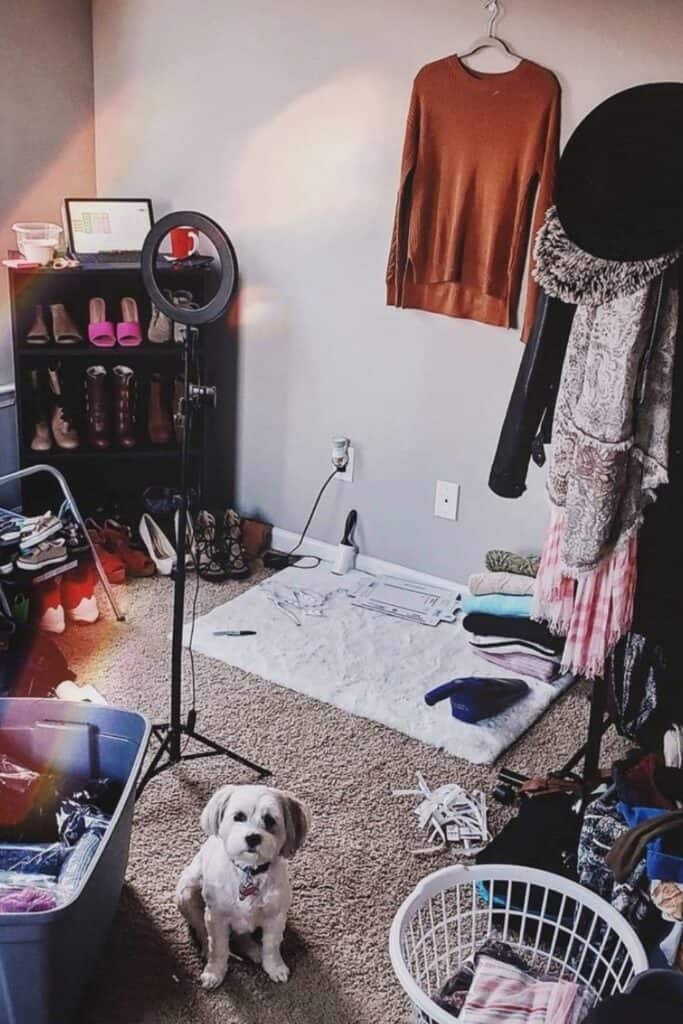 Interested in turning a closet purge into some extra $$$?
Selling clothes has never been easier thanks to online thrift stores that double as a platform to sell used clothes online:
Selling your unwanted clothes not only gives you a little pocket money, but also assures you they're getting a second life.
This still leaves us with all those chintzy fast fashion binge-buys that aren't worth much to begin with—meaning their resale value is practically non-existent.
But even the cheapest Forever 21 tees have their use….
---
3. CREATIVELY RECYCLE CLOTHES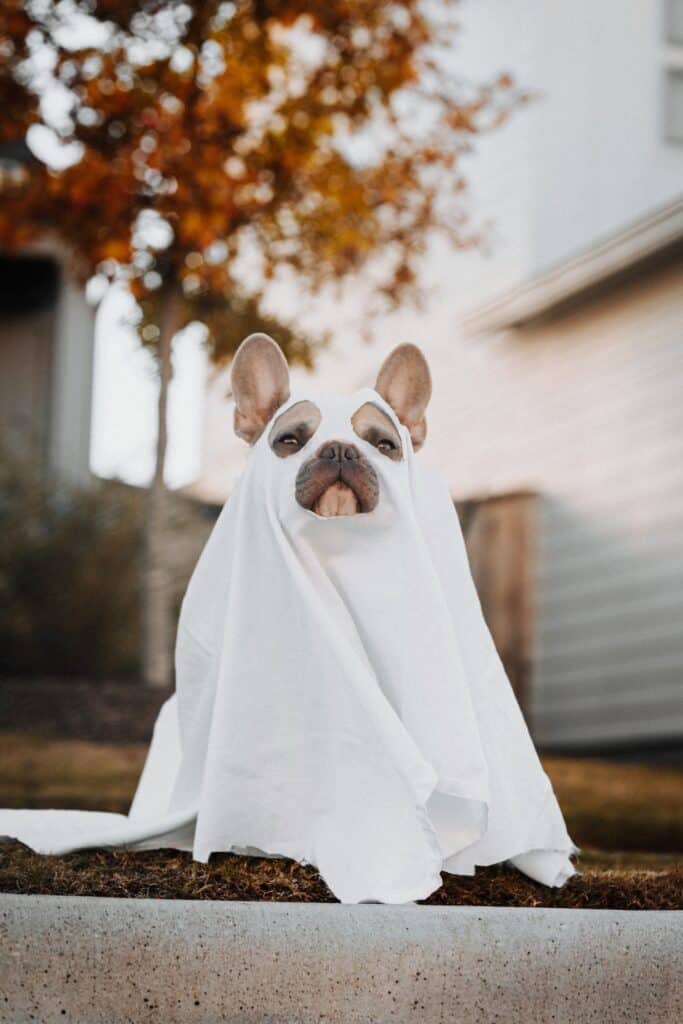 What about clothes that cannot be donated or resold?
Get crafty.
The options are endless, but here quick and easy ways to repurpose clothes:
---
4. UP YOUR FASHION UPCYCLING GAME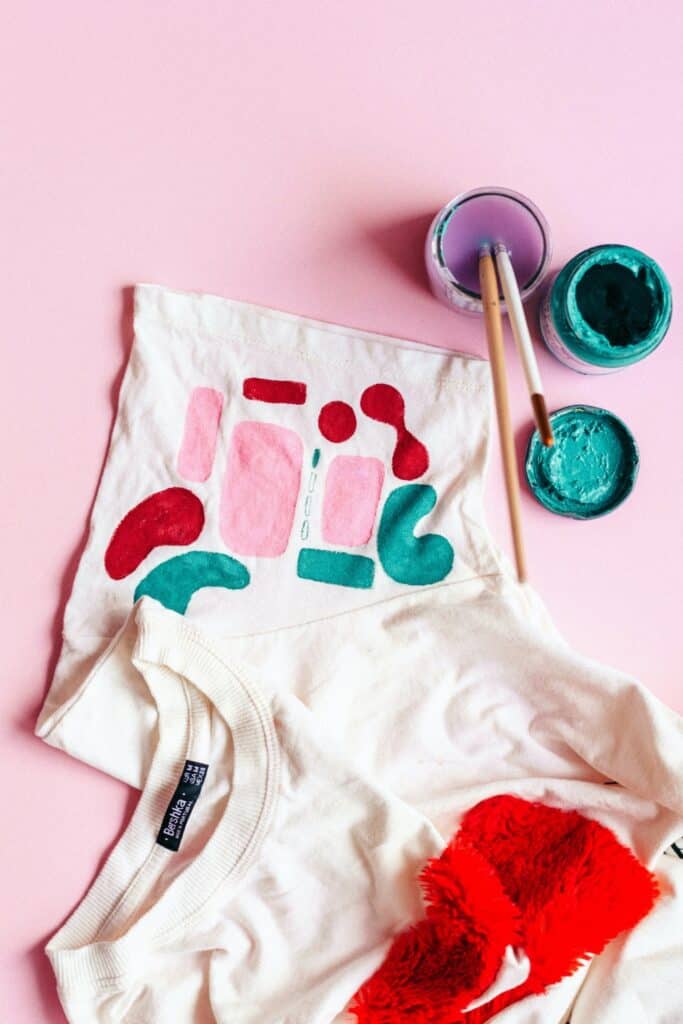 Not only can you upcycle clothing into household items and decor; you can upcycle them into new(ish) clothing.
But what is upcycled clothing, you ask? It's any clothing made from a textile otherwise deemed unwanted and bound for the landfill.
Here's how to repurpose old clothing DIY style:
Use interesting cuts or ties to transform your old t shirt into a new t-shirt/tank top.
T-shirts can also be transformed into decorative pillowcases and shams.
Turn torn old denim into cut-off jean shorts. If they have a hole in the butt, use them to patch holes in other jeans.
Turn worn garments into scraps to spice up other boring pieces. Add some corduroy elbow patches to a sweater or jacket or inlay brightly colored inserts into basic tops.
For further inspo, check out some brands that have turned upcycled clothing into a sustainable business.
---
5. MEND AND REPAIR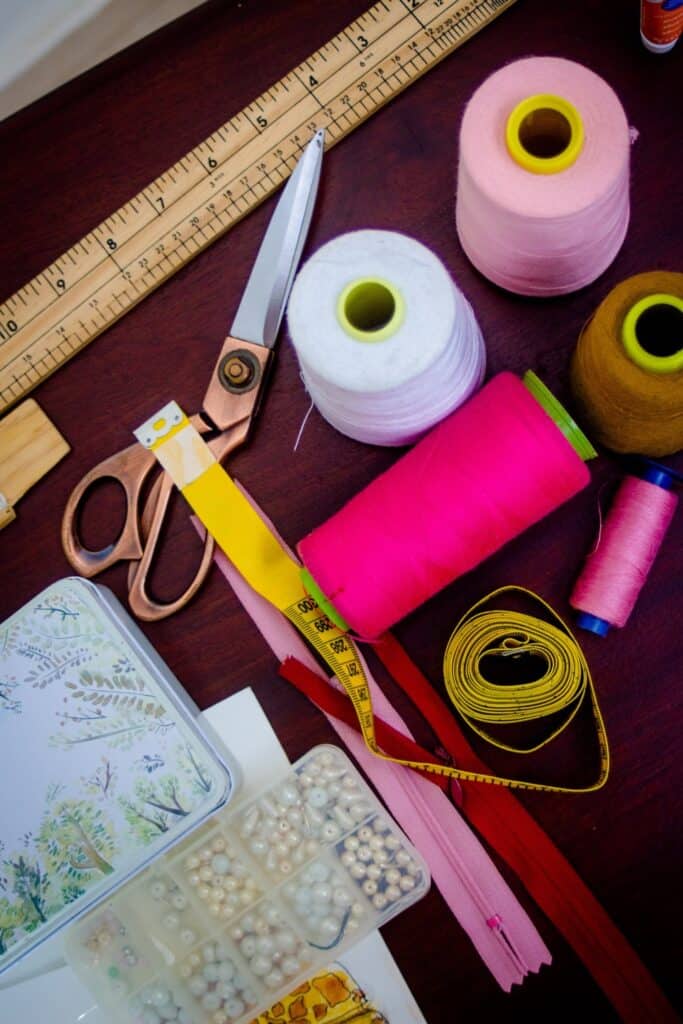 As Aldous Huxley wrote in Brave New World, "Ending is better than mending. The more stitches, the less riches."
The wealthier we become as a society, the more we replace than repair—especially when suspiciously low prices do nothing to discourage that behavior.
The majority no longer have the necessary skills required to stitch up a tear, darn a sock, replace a missing button, or fix a broken zipper.
But learning these skills doesn't require a lot of time, a sewing machine, or fancy tools. With just a needle of thread (and a few YouTube videos), we can have that torn knee hole patched in no time.
If you're wondering what to do with torn clothes, fight the urge to simply replace them.
Instead, make mending a semi-regular activity in your life. Get a group of friends together and have a yarn (aka chat), share needles and thread, and make some repairs.
---
6. ONLINE CLOTHES REPAIR
For repairs that are beyond your ability (or beyond the time you have available), let professionals do the heavy lifting (er, stitching). This can come via a local tailor, repair cafe, or online clothing repair services.
For repair, restoration, alteration, and cleaning, the Clothes Doctor can revive just about anything using vegan, cruelty free, and plastic free repair materials and eco detergents.
Hidden Opulence is a queer and Black-owned business that simultaneously celebrates inclusivity and circularity by offering minor mends, more complicated repairs, alterations, and custom upcycle projects.
---
7. USE A BRAND'S RETURN AND RECYCLE POLICY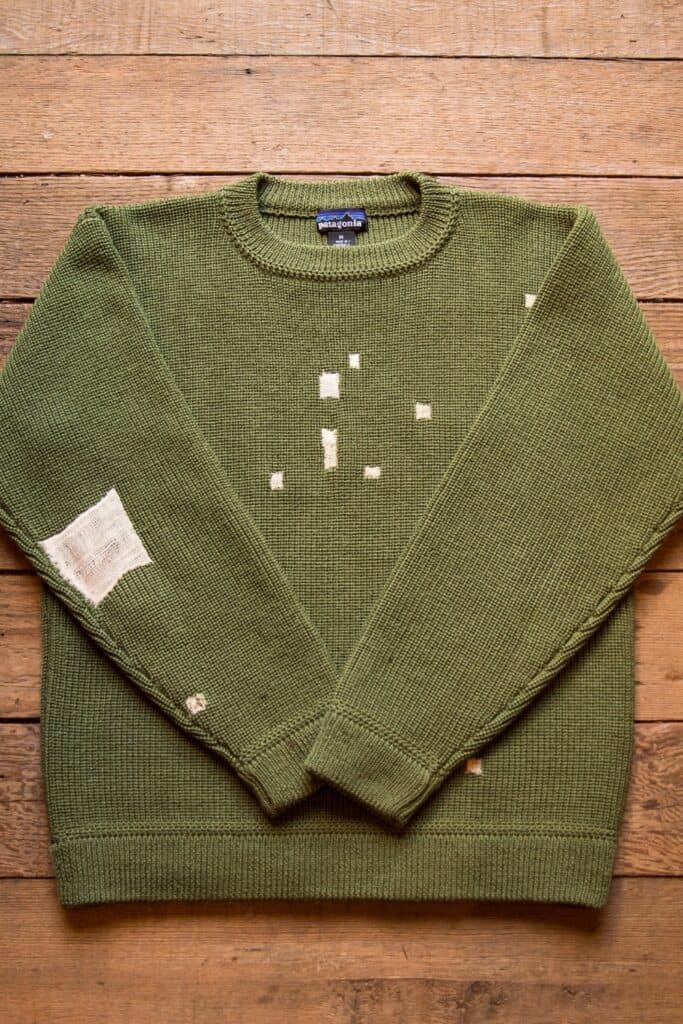 8. CLOTHING SWAP DATES WITH FRIENDS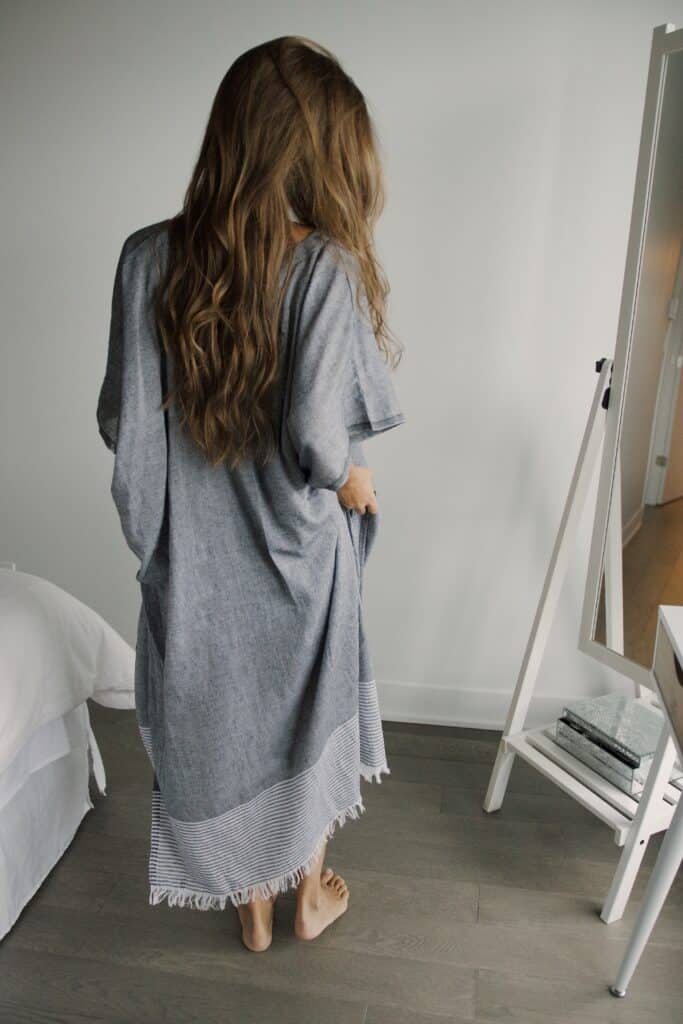 One human's trash is another human's treasure and a lot of fun can be had playing dress-up with friends while proving this adage true.
Grab a few friends and invite them to a clothing swap. The more the merrier. When everyone brings a variety of garments, shoes, and accessories, no one will be left out.
Put on some upbeat music, share drinks and snacks (wine and wardrobe redesign, anyone?), and strut down the runner rug runway.
If there are garments nobody wants at the end of the clothing swap, brainstorm ways to upcycle or plan a group trip to a local thrift store or local homeless shelter to donate.
---
9. COMPOST CLOTHES MADE OF NATURAL FABRICS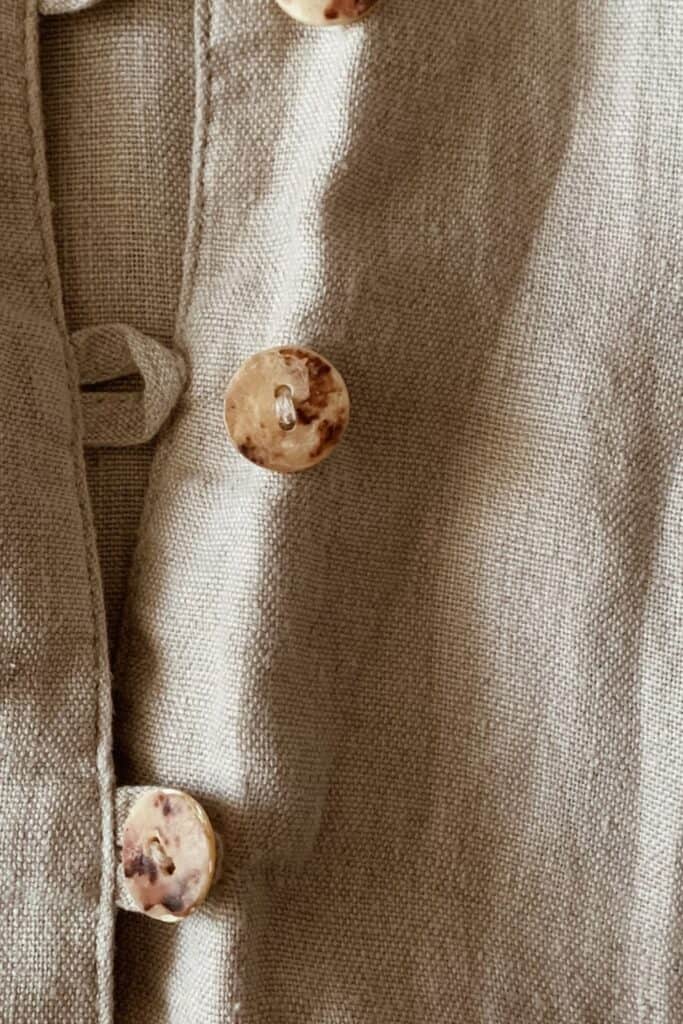 Buying clothes made out of sustainable fabrics is good, but buying clothes made from natural fibers is better.
Much like old books, clothes made from natural fibers like organic cotton, silk, kapok, alpaca, wool, hemp fabric, bamboo fabric (some, depending on how it's processed), linen, and ethical cashmere can be composted.
Who knew an old sweater could be worm food?!
However, natural fibers are often blended with synthetics (like nylon, elastane, polyester, etc.), which will diminish their ability to compost.
If the garment includes a small percentage of synthetics, you might still want to compost it, but be careful and don't feed it to worms. When in doubt, keep synthetics out.
Here are more tips for how to compost clothes:
Remove pieces that won't biodegrade. Cut out zippers, remove buttons, cut off plastic tags and labels, and remove anything that's been printed on the garment (as it's likely PVC or some other plastic).
Don't add too much. Your compost shouldn't be more than 25% of old clothing.
Rip/cut into shreds. The smaller the pieces, the quicker they'll break down.
Consider clothes "brown material." Add them to the compost heap with lots of "green material" (i.e. food scraps, grass cuttings, etc.) to keep things balanced.
Turn up the heat! A hot compost will speed up the process.
What about the whopping 72% of clothes that contain synthetic fibers?
If you're wondering what to do with old plastic clothes and don't foresee your donated goods being sold, look into textile recycling services.
In the US, see the Council for Textile Recycling or order a "Zero Waste Box" from Terracycle (Australia and the U.K. can participate, too).
---
10. GET CRAFTY WITH AN ART PROJECT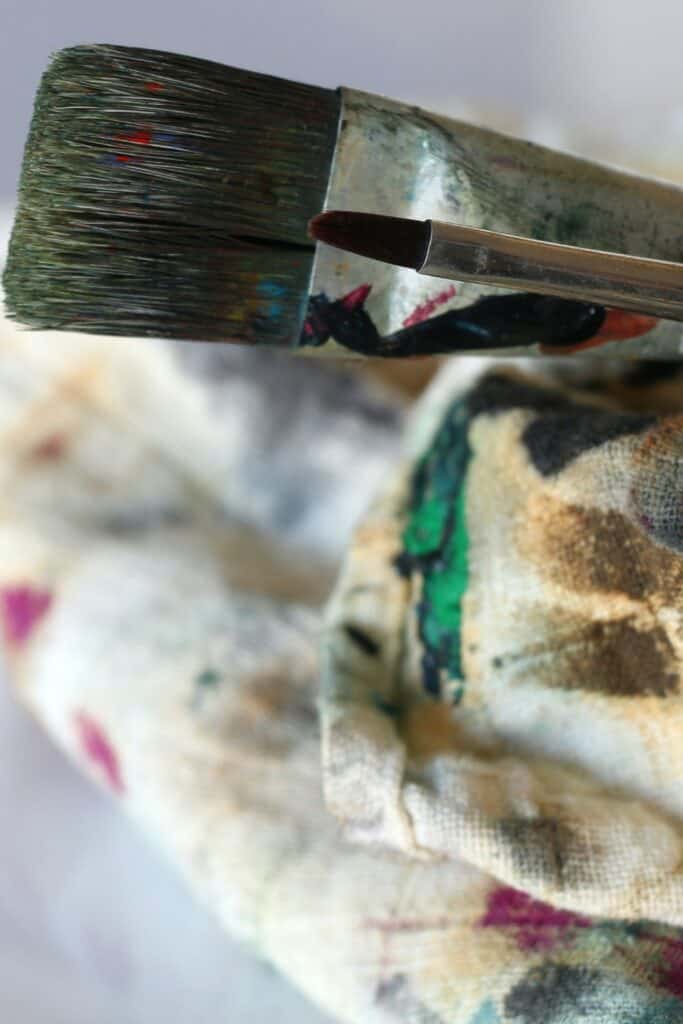 Wondering what to do with worn out clothes that cannot be donated, resold, or upcycled?
What about creating something artsy…
In addition to being a fun, textile recycling option, the following ideas provide ways to use scraps leftover from your other upcycling endeavors.
---
WHY SUSTAINABLY DISPOSE OF OLD CLOTHES
Admittedly, most of us wear a paltry-percentage of the clothes we own.
Here's why simply throwing away clothes (or waiting until they magically disappear) is not the answer:
For most of us, being naked year-round isn't an option. The best way then to stay sustainably clothed is to embrace sustainable and ethical fashion—which also means getting longer wear from what we own.
---
FINAL THOUGHTS ON HOW TO GET RID OF CLOTHES RESPONSIBLY
Slow fashion doesn't just mean buying consciously…it means getting rid of unwanted clothing consciously, too.
There's no need to throw something out—adding to textile waste troubles—that can be transformed into something new.
The process starts with buying fewer clothes.
While the fashion industry is starting to recognize the benefits of a circular economy, it's important we each do our part, both consuming consciously and embracing the many avenues of textile recycling.
Since everyone has them (whether they want to admit it or not), share this guide for getting rid of unwanted clothes (and while you're at it, old pillows too) in a responsible manner with friends and family.
---