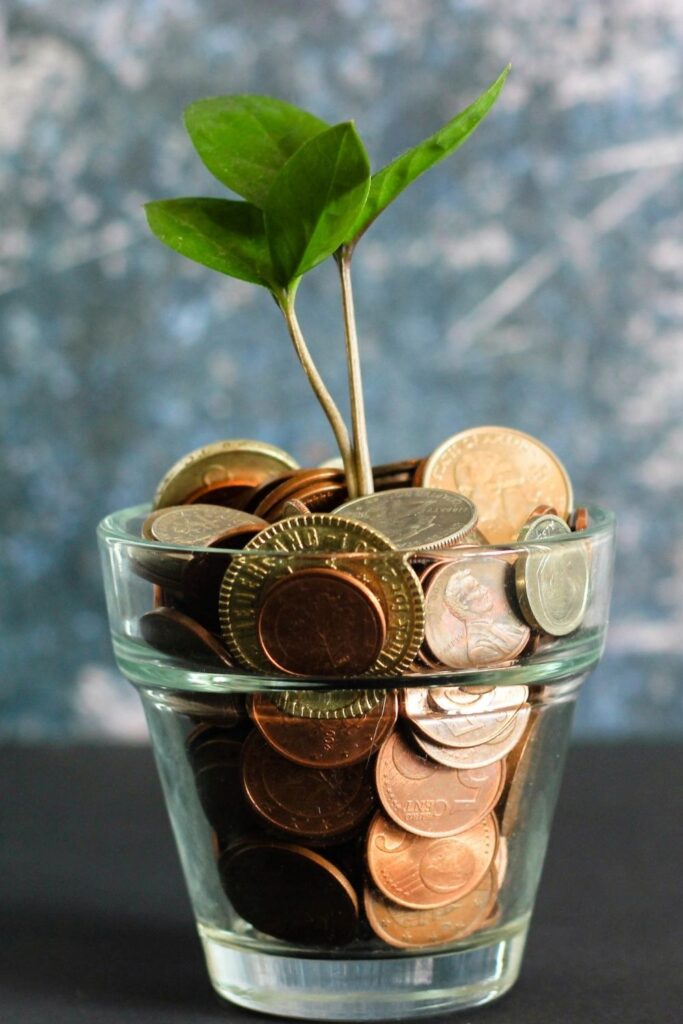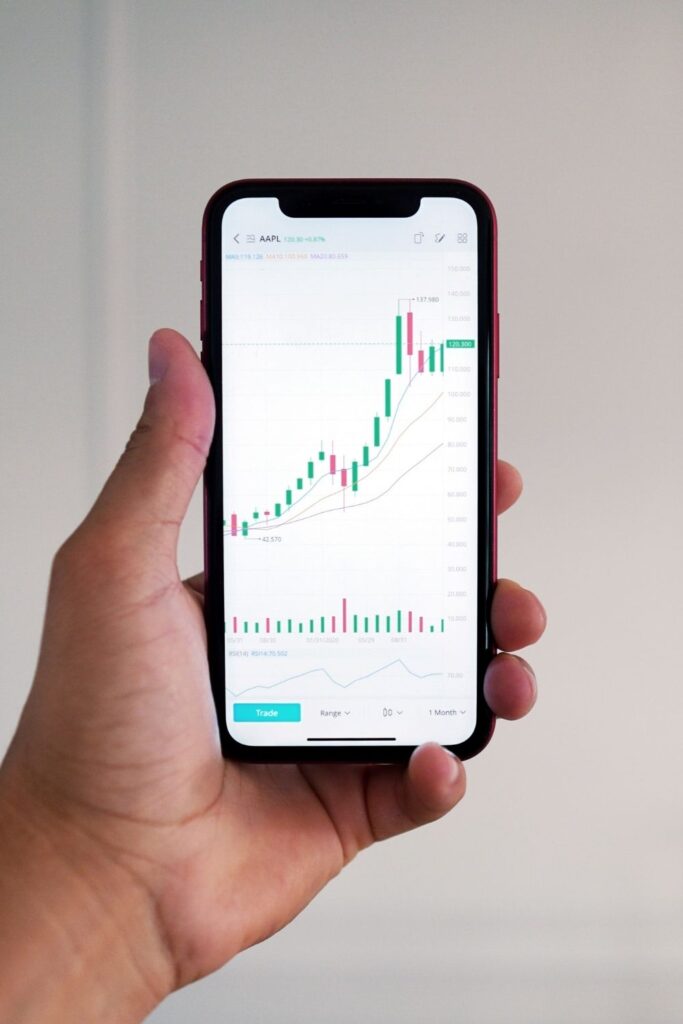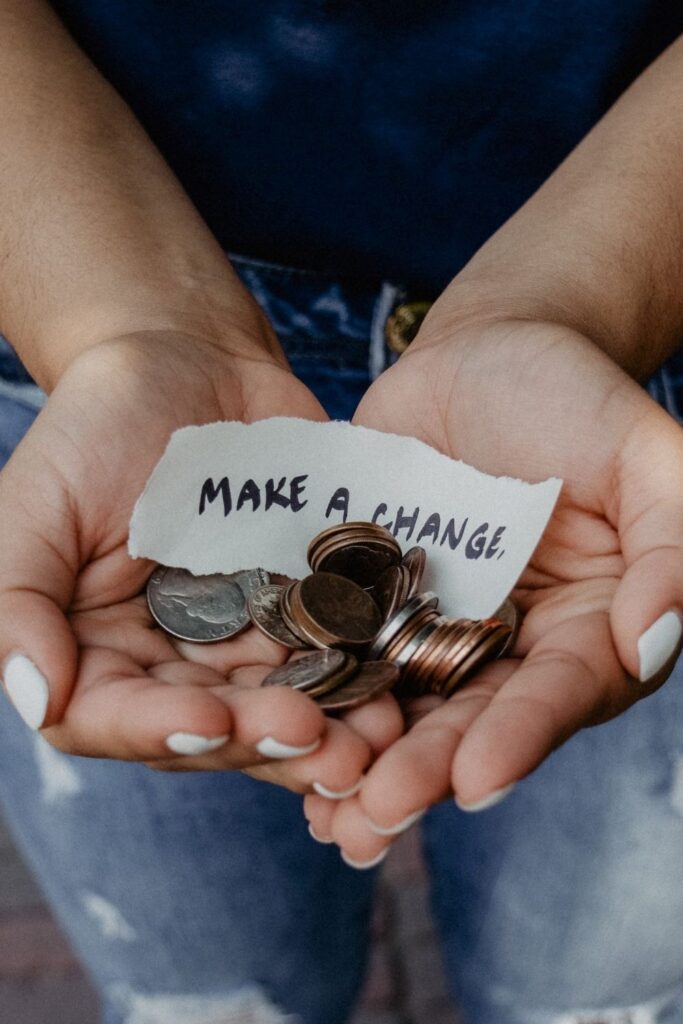 8 Ethical Investing Apps & Platforms For The Best ROI
When you funnel your money through ethical investing apps, it can do a lot more than increase your ROI.
Speaking of, what's the first thing that comes to mind when you think of investing?
You'd be forgiven for conjuring Wolf of Wall Street but we bet you didn't think of "ethics".
While the industry as a whole is light years away from adopting a true triple bottom line, some financial institutions, organizations and start-ups are bucking the trend.
Like socially responsible banks, these apps for impact investing are a case in point.
They invest in companies that avoid or have minimal involvement in "sin sectors," or stigmatized activities that include firearms, fossil fuels, tobacco, alcohol, and gambling.
But what is an example of ethical investing you ask?
When someone puts money into Betterment, their capital is funding green projects, promoting gender and minority empowerment, and/or supporting companies with ethical labor management and lower carbon emissions.
While EarthFolio's (one of the most popular clean energy investing apps) advanced screening process ensures funding is directed to companies with exceptional Environmental, Social, and Governance efforts.
As for socially responsible investing apps in the UK, CIRCA5000 (formerly tickr) is an example of a Certified B Corp who keeps impact investing affordable.
Clear as your tax returns?
Don't stress – If you're still not sure what ethical investing means, jump down to the end of the article to find out why we should be investing ethically and how to be sure your money is going where you think it is.
*This post contains affiliate links
QUICK LINKS TO ETHICAL INVESTING APPS & PLATFORMS
---
USA Sustainable Investment Platforms
1. BETTERMENT
Betterment Socially Responsible Investing
If you're looking to specifically invest in climate impact, social impact, or want to know how to invest in carbon credits or a broad impact then Betterment's socially responsible portfolio is tailor-made for you.
The portfolios are custom-built with low-cost, diversified EFTs, and can be linked with other accounts to enable better goal setting.
They offer automated investing, IRAs and 401(K), trusts, checking accounts, and retirement planning services.
There is no account minimum for the Digital plan, and Betterment only charges a relatively low 0.25% of assets under management annually. The Premium plan requires a minimum of $100,000 and charges 0.40% annually.
Tax-loss harvesting—offsetting capital gains with capital losses resulting in little or no capital gains tax—is available for free.
About Betterment
Betterment is an independently owned smart money manager and the largest independent online financial advisor.
It doesn't exclusively offer ESG products, so it's up to investors to consciously choose them.
While technically a robo-advisor, Betterment is equipped with a team of economists, PhDs, and industry experts.
They're an SEC-registered fiduciary, meaning they're required to act in investors' best interests—provided the SEC upholds these laws.
---
2. EARTHFOLIO
EarthFolio's Ethical Portfolio
EarthFolio's social investing app offers you two portfolios.
A Core Portfolio, which includes funds with high ESG ratings; and a Fossil Free Portfolio if you're looking to fully divest from fossil fuels.
Either portfolio will mean investment in companies with "best-in-class" environmental, social, and corporate governance performance.
Several account types are offered: individual and joint investment accounts; traditional, Roth, and SEP IRAs; trusts; and 401K rollovers.
There is a minimum investment of $25,000 and an annual management fee of 0.50%, in addition to an expense ratio fee.
Tax-loss harvesting is not included.
About EarthFolio
EarthFolio, the first sustainable robo-advisor, now has more than $100 million in assets.
They're the only ethical investment platform that invests exclusively in funds classified as Sustainable or Responsible.
For more than a decade, they've been a member of The Forum for Sustainable and Responsible Investments.
It's managed by Blue Marble Investments, who specialize in funding ethical services that protect the environment and promote social progress.
---
3. ELLEVEST
Ellevest's Ethical Portfolio
Ellevest is one of the best impact investing apps built by women, for women.
An Ellevest membership includes online investing, on-demand learning, a debit account, and money and career coaching.
Their investment strategy includes a mix of stock, bond, and alternative funds. With an Ellevest Impact fund, up to 53% is invested in ESG and impact funds.
Membership plans for the Ellevest app costs about $1 a month, though IRA access is only for higher-paying members.
There is no minimum account balance, but some portfolios have a minimum requirement ranging from $1-$240. For members with $1M or more, a Private Wealth Management account is available.
They don't offer tax-loss harvesting but do provide tax minimization strategies.
About Ellevest
Ellevest's mission is to get more money in the hands of women and other under-represented minorities because of their gender identity.
They make it easy for members to support women-led businesses.
Taking a gender-based investing approach, Ellevest factors in the gender pay gap and lifespan estimates into portfolio projections.
---
4. OPENINVEST
OpenInvest's Ethical Portfolio
OpenInvest is building a green investing app that will allow financial advisors to create personalized value-driven ESG portfolios equipped with transparent reporting (think: exact number of trees planted, amount of carbon saved, etc.).
This sustainable investing solution uses values-based metrics backed by industry-leading data.
When you invest via OpenInvest you're supporting the following causes: reducing greenhouse gas emissions, divesting from the Prison Industrial Complex, investing in women leaders, supporting LGBTQIA+ rights, divesting from fossil fuel producers, or investing in disability inclusion—to name just a few.
The personalized investing experience will feature indexing, impact reporting, proxy voting, tax optimization, and more.
About OpenInvest
OpenInvest is a Public Benefit Corporation and asset manager that provides tech-driven, customized ethical investing.
OpenInvest was recently acquired by J.P. Morgan.
Unfortunately, the company has quite the "rap sheet" and could easily feature as the poster child for capitalism-in-practice.
However, OpenInvest shouldn't be punished for the sins of its father, but we would suggest keeping an eye on those transparency claims.
---
5. GOODMENTS
Goodments' Ethical Investment App
This one is a little different as it targets investors down under.
If you're a beginner (and live in Australia), Goodments has one of the best ethical investment apps making investing as easy as one.two.three.
Their curated investment portfolio avoids companies who are directly involved in the military, weapons, fossil fuels, fur, or tobacco.
Users can search specific ESG criteria, such as renewable energy and electric vehicles.
They invest in some of the world's biggest companies that are more "nice" than "naughty" (though not necessarily absent the latter): Spotify, Alibaba, Doordash, Walmart, Zoom, Lululemon, and Apple, among other smaller companies.
Note these are all US-based companies, despite the platform's Australian-specific availability.
There are no brokerage or transaction fees and all investments are insured for up to $500,000 under the SIPC scheme. The minimum amount you can fund is $100AUD.
About Goodments
Australian ethical investment app Goodments is a Certified B Corp that wants to make value-driven investment easy.
In 2021, they were acquired by Douugh, a smart banking app.
---
Ethical Investment Platforms in the UK
6. CIRCA5000
CIRCA5000'S Ethical investment App UK
As one of the best impact investing apps available online for UK investors, CIRCA5000's portfolios prioritize impact and return, while minimizing risk.
The portfolios are structured around two core themes: Planet and People. Investors can choose one, or a blend of both. And opt for one of three risk levels—cautious, balanced, and adventurous.
Investors can also access general investment accounts, individual savings accounts, junior individual savings accounts and personal pensions, while exchange-traded funds are soon to be available.
Memberships are £1 a month, with an annual 0.5% account balance fee.
Stay tuned, as CIRCA5000 plans to expand outside of the UK.
About CIRCA5000
Formerly tickr, CIRCA5000 is "the investment platform of the human future."
The FCA-Authorized, Certified B Corp invests wealth only into responsible businesses that are thematically and objectively aligned to at least one SDG, and can prove how they actually deliver results.
A partnership with Net Purpose provides third-party data as a means of scrutinizing the company's claims, so CIRCA5000 can keep an eye out for greenwashing.
---
7. WEALTHIFY
Wealthify's Ethical Portfolio
Wealthify's green investment app is centered around five ethical plans supporting organizations committed to positive environmental and social impacts.
The plans exclude "sin sectors" such as genetic engineering, climate change, oppressive regimes, human rights issues, and excessive political donations.
They blend mutual funds and EFTs, providing a balance of shares, bonds, and some thematic investments.
Individual and junior savings accounts, general investments, and personal pensions are available across five risk levels: cautious, tentative, confident, ambitious, and adventurous.
With £1 you can kick-start your investment account. There is an annual 0.6% Wealthify fee which is in addition to the 0.7% investment fee itself.
About Wealthify
Wealthify is an independent robo-advisor that specializes in low-fee EFTs.
They aim to break down barriers and eliminate investing jargon to make investing more accessible.
All fund providers are signatories of the PRI, the world's leading authority on responsible investing. However, they may still receive up to 10% of their overall profits from "sin sectors".
---
8. NUTMEG
Nutmeg's Ethical Portfolio
When it comes to social investing apps in the UK, there are few more popular than Nutmeg.
Their globally diversified ethical portfolio invests in EFTs that avoids controversial industries, and instead prioritizes leaders working towards positive social and environmental impact.
Members can see how their portfolio performs against various metrics like: carbon emissions, pollution and waste, labor management, controversial sourcing, business ethics, and tax transparency.
Individual and junior savings accounts,, stocks, shares, pensions, and general investments are available across ten risk levels. Nutmeg works with MSCI to research all risks and opportunities.
The minimum investment for lifetime ISAs is £100 or £500 for other types of investments.
For socially responsible investing, the annual fees are 0.75% up to £100K, and 0.35% for investment beyond that amount. Extra fees may also apply.
About Nutmeg
Nutmeg provides investors with a cheaper alternative to typical wealth management platforms.
Established over a decade ago, they're one of the most well-established robo-advice brands.
Late last year, Nutmeg was acquired by J.P. Morgan (see OpenInvest for more on their ethical baggage).
---
WHAT IS ETHICAL INVESTING?
What is ethical investing exactly?
According to the Cambridge Dictionary, ethical investment is "the practice of investing in companies whose business is not considered harmful to society or the environment."
Ethical investing works by either including positive-impact investments, avoiding negative-impact investments, or ideally doing a little of both.
ESG Investing
Ethical investing is used interchangeably with another term: ESG investing, which assesses a company's operations based on environmental, social, and governance criteria.
However, there's no standardized definition for ESG and ethical investing apps have unfortunately been associated with subsequent greenwashing and "woke-washing."
Investors may experience higher fees on ESG products, hard-to-trace investments, and bogus sustainability claims.
It's no wonder, the former chief investment officer for sustainable investing at BlackRock (Tariq Fancy), warned that sustainable investing is often nothing more than a "placebo."
ETFs
An ETF (exchange-traded fund) is a curated collection of securities, or financial assets that can be bought, sold, and traded.
They can contain several different types of investments, including commodities, stocks, bonds, or a mixture of investment types. A single ETF can own hundreds—or thousands—of stocks across various industries, or could be concentrated to just a single sector.
EFTs are traded like stocks, and as such the price of shares will fluctuate throughout the trading day (unlike mutual funds, which only trade once after the markets close).
Robo Advisory
Many green investing apps are considered to be "robo-advisors," or an investment management system that relies on AI instead of human financial advisors.
The process begins with you, the interested investor filling out a quick survey or questionnaire on things like desired growth and risk. Then the impact investing apps suggest services that will help you achieve your financial goals.
Unlike traditional portfolios, robo-advisors generally keep costs down and have low or no minimum requirements.
They also make the process less intimidating, making it more accessible for those who don't have access to financial advisors or have time to learn the ins and outs of investing.
Tax-loss Harvesting
Many of these impact investing apps mentioned "tax-loss harvesting"—but what exactly is that?
While it's not related to ethical investing per se, it is an appealing option if you have investments subject to capital gains tax.
Tax-loss harvesting essentially involves selling an investment that has lost value and replacing it with a similar investment. The loss on the first investment can offset the gains made from the new investment.
Essentially, it minimizes your taxes that arise from capital gains, thus helping you keep more of your money.
Thanks to robo-advisories, many ethical investing platforms offer free, automatic tax-loss harvesting.
---
WHY BUILD AN ETHICAL INVESTMENT PORTFOLIO
What's the best long term investment strategy?
Put money in a fund and forget about it.
But since your investment is doing more than paying a dividend you should consider where you're investing before logging off for the next 10 years.
As You Sow has several online tools to help you find out exactly what your retirement and mutual fund is actually investing in, but you may not like what you find.
Traditional investment has financially backed so many of society's ills: oil, weapons, unethical working conditions, animal testing, nuclear power, gender inequality, and climate change etc.
Ethical investing apps can help you divest from these 'sin industries', and instead support organizations that are making our world a better place.
Thanks to an increase in ethical investing options, your money can not only work for you but also for good.
According to The Guardian, the average annual return for a sustainable fund has been 6.9% a year, while traditionally invested funds average around 6.3% a year.
As millennials—who now make up the largest share of US investors—continue to amass more of the global investment pie, it's likely ethical investing will continue to grow.
---
WHAT TO LOOK FOR IN AN SOCIAL INVESTING APP
While the SEC is working to define ESG, we should continue to be wary of where our money is going, especially since greenwashing is rife.
So if you're wondering how to build an ethical investment portfolio the right way, consider the following:
Legitimacy:
Choosing a trustworthy investment platform is step one.
In the United States, FINRA allows you to search for an investment firm to confirm they're licensed and check for any serious complaints or regulatory issues filed.
Alternatively, these third parties can also help you identify lemons:
SEC: When a US investment firm registers with the Securities and Exchange Commission, they become legally entitled to sell securities.
It's also helpful to look for ethical investment platforms that are fiduciaries, as this legally requires them to act in the investor's best interests.
Certifications:
Look for public benefit corporations, for-profit entities that have a legally-defined mission to create a positive impact on the environment or society at large.
Customizations:
In addition to choosing an investment option that suits your budget and financial goals, some ethical investing platforms allow you to fine-tune your investments so that they better align with your values or level of risk.
Transparency:
Many ethical funds aren't as ethical as they appear to be.
Similarly, what is "ethical" is up to you, so be concrete on the values you're looking for in an impact investing app and be sure to check the platform's list of holdings to see if they fit your bill.
The best ethical investing apps will provide a concrete breakdown of what positive impact your funds have (i.e. amount of CO2 offset, trees planted, and other measurable metrics).
ESG/Sustainability Scoring:
As with personal sustainability apps, does the app have the same or similar thoughtful process behind sustainability scoring using reasoned metrics? How thoroughly are the companies and funds they support vetted? 
When an investment platform has a detailed process, or partners with third-party agencies to obtain additional data, it's a good assurance that their ethical fund is legitimate.
Ethics:
Look for the fine print regarding ethical vs unethical funding.
Some funds make it clear that a percentage of your investment can still be invested in the "sin sector" while others only invest roughly half in ethical companies.
Investing platforms are far from perfect, but it's a start. Progress over perfection, right?
Inclusivity and Accessibility:
Some funds are clearly more budget-inclusive than others. Not everyone—or rather very few—have a spare $100,000 laying around.
It's good to see that many have tried to make investing more approachable, not just by having low minimum investments but by eliminating jargon and making the application process far easier than it used to be.
---
FINAL THOUGHTS ON ETHICAL INVESTING APPS AND PLATFORMS
So, can you ethically invest?
Absolutely, you can and you should invest, ethically that is.
Besides, investing is a privilege—not everyone has the means to do so—so those of us with extra cash (who don't exclusively rely on ethical credit cards), let's use it as a force for good.
And while ethical investment portfolios are rarely 100% ethical, they are getting better and the process of investing via impact investment apps means it is also becoming easier.
Progress over perfection…because let's be honest anything is better than the default ethics of Big Finance.
With that in mind, do you have any friends or family that have too much green in unsustainable sectors and sin industries? Share this guide with them and maybe they too can make their money support more than just a comfy retirement.
---