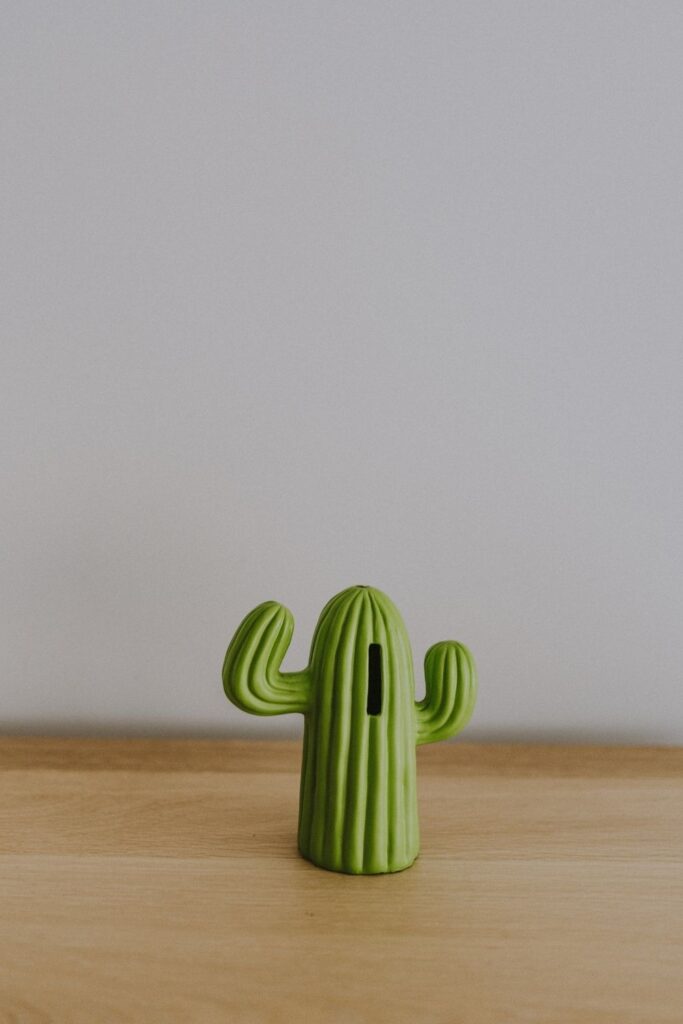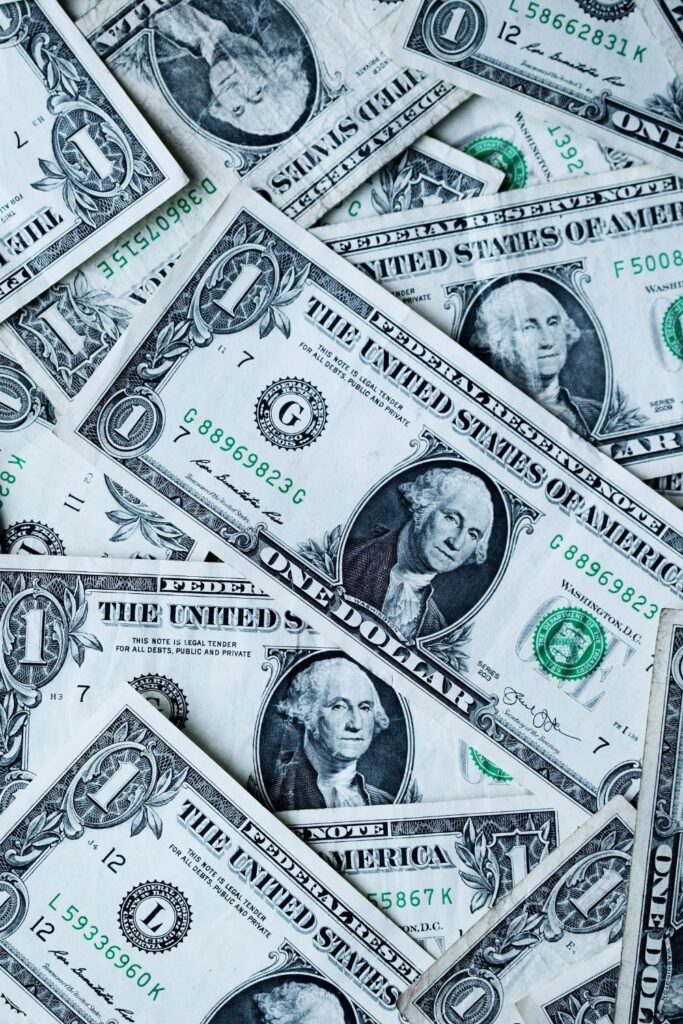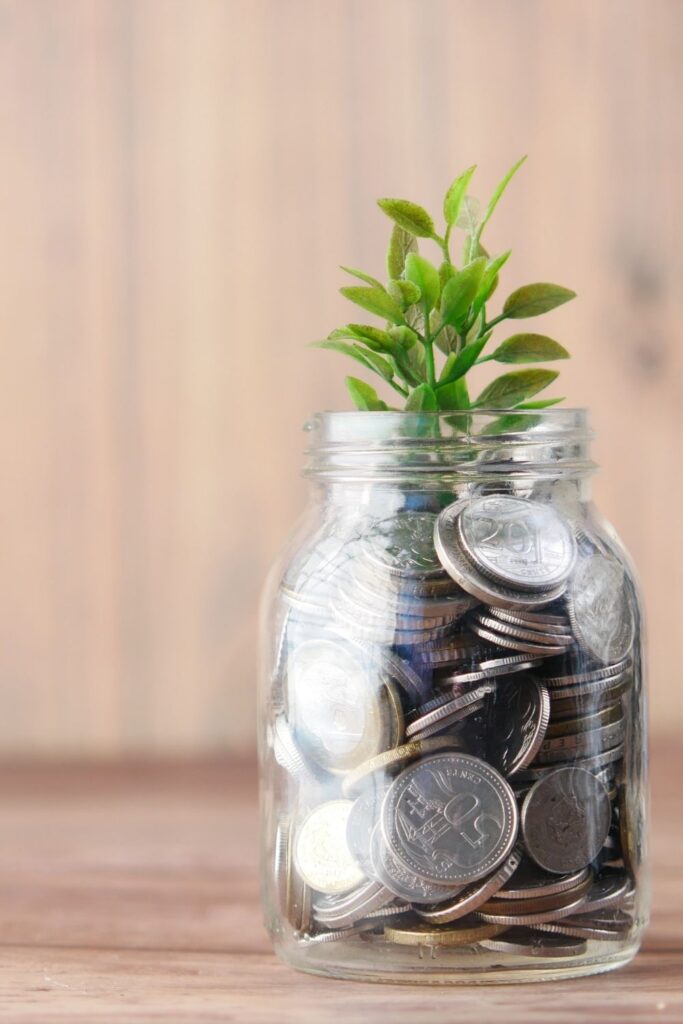 11 Ethical And Socially Responsible Banks & Banking Alternatives: Make Your Money Work For The Better
Let's talk cheddar, dough, cabbage, bones, paper, green-backs.
AKA MONEY, honey…. and socially responsible banks.
You may only pay attention to the number behind the dollar sign, but have you ever thought about where that money is going?
And no, we're not talking about voting with your dollar by supporting sustainable clothing brands or brands that give back or even ethical investing apps.
We mean the immediate future of your money, or where it goes upon deposit.
We should be asking: what are the ethical issues in banking?
Turns out, there are quite a few.
Banks are for-profit institutions that aren't designed to maximize social welfare. So it's no surprise that the majority of them are far from socially responsible.
For most big names in banking, profits take priority, and doing what's profitable oftentimes means adopting practices that leave disadvantaged folks without banking options, and supporting destructive industries.
For example, in the 5 years since the Paris Climate Agreement, banks have collectively poured more than $3.6T (that's TRILLION) into fossil fuels.
While pressure is mounting for big banks the world over, they are not your only options if you're looking for ethical banks or banking alternatives..
Every $1,000 moved to Aspiration (a US based neobank) from a Big Bank removes up to 6,000 miles worth of carbon emissions from your average car. While Amalgamated Bank supports sustainable organizations and social justice.
And Bank Australia eliminates the risk of scamming its customers out of money…because it's the nation's first customer-owned bank.
In this list of green banks and ethical banking alternatives, positive outcomes come before shareholders. Read on to find one possibly near you, or head to the end of the article to see how you choose one.
*This post contains affiliate links
QUICK LINKS FOR THE BEST SOCIALLY RESPONSIBLE BANKS
Socially Responsible Banks in the UK
Socially Responsible Banks in Australia
---
Best Socially Responsible Banks USA
1. ASPIRATION
About Aspiration – A US Based Fintech
Financial service providers and banks that are socially responsible use money to maximise their values.
Aspiration is a banking alternative with a transparent pay-what-is-fair fee model with high-interest rates, making them one of the best ethical online banking options in the USA.
Of the fees they do receive from customers, Aspiration has committed to donating 10% to charities helping struggling Americans build a better life.
Deposits never support coal or oil industries and each purchase comes with carbon offset programs—like restoration projects or offsetting gas purchases.
For example, all Aspiration users have the ability to enable Plant Your Change, in which you can round up to the nearest dollar to plant a climate-change fighting tree.
For Aspiration Plus users, Aspiration will automatically offset the carbon dioxide from every gallon of gas you purchase as part of their Planet Protection program.
They're a Green America Certified Business, a B Corp financial services provider, a member of 1% for the Planet, and recognized by Project Drawdown (check out the sustainability book Drawdown for more on this project).
Aspiration's Products & Services:
100% online spend-and-save plans, sustainable credit cards, grants, investment, and retirement funds.
Please note: The Aspiration Spend & Save Accounts are cash management accounts offered through Aspiration Financial, LLC ("AFLLC"), a registered broker-dealer, Member FINRA/SIPC. The Aspiration Zero Card is offered by Aspiration Card Services, LLC ("ACSLLC") AFLLC and ACSLLC are subsidiaries of Aspiration Partners, Inc. ("Aspiration"). Aspiration and its subsidiaries are under separate ownership from any other named entity. Aspiration and its subsidiaries are not a bank.
---
2. BENEFICIAL STATE BANK
About Beneficial State Bank
Beneficial State Bank is housed in the world's greenest commercial building.
Talk about banks going green!
They're a meaningful community development bank designed to empower changemakers by putting money where their mouth is.
As a member of the Global Alliance for Banking on Values, they provide sustainable development opportunities for under-served people and are committed to the "triple bottom line of people, planet, and profit".
That means regularly supporting affordable housing and clean energy projects.
They've also been a Certified B Corp since 2012, consistently ranking high for governance (mission, ethics, transparency, and accountability).
Beneficial State Bank's Products & Services:
Personal and business accounts (savings, checking, loans, and credit cards) as well as nonprofit accounts and sponsorships—giving ten times the national average in donations.
Branches are located in some of the greenest cities in the US: Washington, Oregon, and California, but online and mobile banking makes them accessible anywhere.
---
3. SUNRISE BANKS
About Sunrise Banks
As one of the best socially responsible banks for American bankers, Sunrise is a Certified B Corp, certified Community Development Financial Institution, and member of the Global Alliance for Banking on Values.
They work to generate opportunities for distressed communities by injecting new capital into areas in need of financing.
Sunrise gives 2% of their net income through donations and sponsorships and provides 40 hours of volunteer paid time off for their employees.
Sunrise Bank's Offered Products & Services:
Personal banking, commercial lending and leasing, fintech partnerships, and government lending (New Markets Tax Credits & SBA lending).
---
4. AMALGAMATED BANK
About Amalgamated Bank
Amalgamated Bank is for change-makers that support progressive causes.
For 98 years, they've championed/supported important movements and issues like workers' rights, affordable access to banking, affordable housing, LBGTQI rights, criminal justice, reproductive rights, gun safety, and immigrants.
They're a Certified B Corp, they're powered by 100% renewable energy, and 60% of their workforce are women or people of color.
Amalgamated Bank's Products & Services:
Personal banking (checking, savings, credit cards, loans, mortgages), commercial banking (checking, savings, treasury management, credit cards, lending), and institutional investing.
---
5. ONEUNITED BANK
About OneUnited Bank
With this socially responsible bank, #BlackMoneyMatters.
OneUnited Bank operates with the purpose to close the racial wealth gap by improving financial literacy. They host regular workshops and events in urban communities toward this end.
They're also the largest Black-owned bank and a designated Community Development Financial Institution.
OneUnited Bank's Products & Services:
Checking and saving accounts, credit cards, online banking.
---
6. SPRING BANK
About Spring Bank
Spring Bank is New York's first Certified B Corp and they are committed to investing in low and moderate-income communities in the South Bronx and Harlem.
Designated as a Community Development Financial Institution, their innovative depository and loan products are designed to support unbanked and underbanked consumers so they don't end up in cycles of debt.
They also provide capital and services to help small businesses get off the ground.
Spring Bank's Products & Services:
Personal banking (checking, savings, lending), business banking (loans, checking), and nonprofit banking.
---
7. MASCOMA
About Mascoma
Unlike most banks, Mascoma Bank is designed to support communities and customers, not investors.
They've been a Certified B Corp for several years and have provided more than $170 million in New Market Tax Credits—which boost local economies and create jobs.
53% of their management are women.
They donate over 10% of their pre-tax income, a percentage they plan to increase.
Speaking of giving, in 2021, they gave their team members 5,200 hours of paid volunteer time.
Mascoma Products & Services:
Personal banking (loans, mortgages, checking, savings), business (loans, savings, checking, community development), and investing opportunities.
Available: Mascoma (for customers in New Hampshire and Vermont)
---
Most Socially Responsible Banks in the UK
8. TRIODOS BANK
About Tridos Bank
700,000 people have already signed up to support one of the world's most sustainable banks.
For ethical banking options, transparency is key—which is why Triodos Bank publishes the details of who they finance. Customers can see firsthand how their money is used to influence positive change.
In 2020 alone, the Certified B Corp was able to support green electricity in 700,000 households, cultural events for 8.4 million people, and care for 45,000 elderly people.
Tridos Bank's Products & Services:
Personal banking (checking, savings, bonds, children's accounts, investment), business banking (loans, capital, bonds, shares, accounts), and charity banking (discounted rates, small loans, capital, investment).
Find their branches not just in the UK, but across Europe in the Netherlands, Belgium, Germany, France, and Spain.
---
9. THE CO-OPERATIVE BANK
About The Co-Operative Bank
The UK's Co-Operative Bank joins others in taking an ethical approach.
However, they're the only bank that gives their customers a say in what that ethical approach looks like, through their Values & Ethics Poll.
Their Customer Donation Fund has supported more than a thousand organizations with £935,000 to date.
They're campaigning partners of Amnesty International UK, are beyond carbon neutral (i.e. climate positive), and maintain a zero waste operation.
The Co-Operative Bank's Products & Services:
Personal banking (loans, savings, credit, insurance, mortgages), business banking (accounts, lending), and charity accounts.
---
10. STARLING BANK
About Starling Bank
Someone joins UK's Starling Bank every 38 seconds—and just like that, another star is born.
This woman-founded bank is one of the top socially responsible internet banks, not to mention one of the most eco friendly.
Opening an account is a completely digital experience, their debit cards are made from recycled plastic, they plant thousands of trees every month, and they're on their way to becoming NetZero.
Starling Bank's Products & Services:
Personal banking (including teens and kids), business banking, and sole trader accounts.
---
Ethical Banking in Australia
11. BANK AUSTRALIA
About Bank Australia
Customer-owned Bank Australia exists "to create mutual prosperity in the form of positive economic, social, environmental, and cultural impact."
Without answering to shareholders, they avoid supporting fossil fuel companies, arms/weapons dealers, live animal exports and well…a raft of other unethical industries.
Instead, they support communities, those with disabilities, and renewable energy by donating 4% of after-tax profits.
They're a Certified B Corp, a Climate Active member, and operate on 100% renewable energy.
Bank Australia's Products & Services:
Personal banking (checking, savings, loans, insurance, foreign currency exchange) and business banking (accounts, credit, grants).
---
WHY CHOOSE ETHICAL BANKING & SOCIALLY RESPONSIBLE BANKS?
The problem with traditional banking:
Any time you put your hard-earned money into a bank, it doesn't just sit in a vault. It's either lent or invested…
…in exchange for an interest rate that pales in comparison to the amount of money the bank makes on your moolah.
But that's the least concerning ethical issue in banking. Conventional banks invest your money into what makes them money, which includes arms trading, nuclear weapons, and fossil fuels.
There's nothing that can ruin an end-of-year bonus like the thought of it supporting big oil!
This is where the idea of divesting comes into play.
Divestment is the opposite of investment. It means removing money from organizations that support harmful industries.
The practice of divesting has really only emerged in recent years. While it can be applied to any type of investment (religious organizations, universities, retirement funds, stocks, etc.), banks are an easy place to start putting our money where our hearts and values are.
How do you know which banks are socially responsible?
Making our money work for us AND the betterment of the world: where do we sign up?
No, but literally… where?
Much like choosing a socially responsible investment firm, here is what to look for in an ethical bank:
Certified B Corp: This top-tier certification system assesses companies of all kinds on 80 different "impact areas" giving them a succinct numerical score that's 100% public record. This is one of the hardest certifications to obtain but the number of B Corp banks is growing.
Transparency: Instead of falling victim to greenwashing, check for certifications, public statements, commitments, and impact reports demonstrating positive outcomes.
History: Many big banks have been or are still involved in fossil fuel financing. But operating a green building or using recycled paper doesn't negate the impact their business is having on the planet.
Inclusivity: Not all banks are owned and operated by white men. Check for those founded or operated by women or POC, or are doing their part to offer tools and expertise to close racial and wealth gaps through banking.
Community support: Look for banks that do more than just put their logo on the back of a local baseball team's kit. This might mean providing funding for local jobs, housing support, providing low-interest small business loans, opportunities to invest in carbon credits, scholarships and grants.
Short on time but want to know more?
In Australia, Market Forces helps people know where they're putting their money. In the US, Mighty Deposits does the same.
---
FINAL THOUGHTS ON ETHICAL AND SOCIALLY RESPONSIBLE BANKS
Because of the ethical issues in the banking industry, we're seeing an increase in ethical and socially responsible banks.
We know, breaking up with a conventional bank is a pain, but by doing so you'll be supporting your local community and our planet.
Besides, you didn't work overtime to support a new pipeline or fund weapons research, did you?
To keep building momentum around ethical banking, the best thing you can do is make the switch yourself!
The second best thing?
Share this article with everyone you know who uses a bank! The more people who invest in our collective future, the better.
---