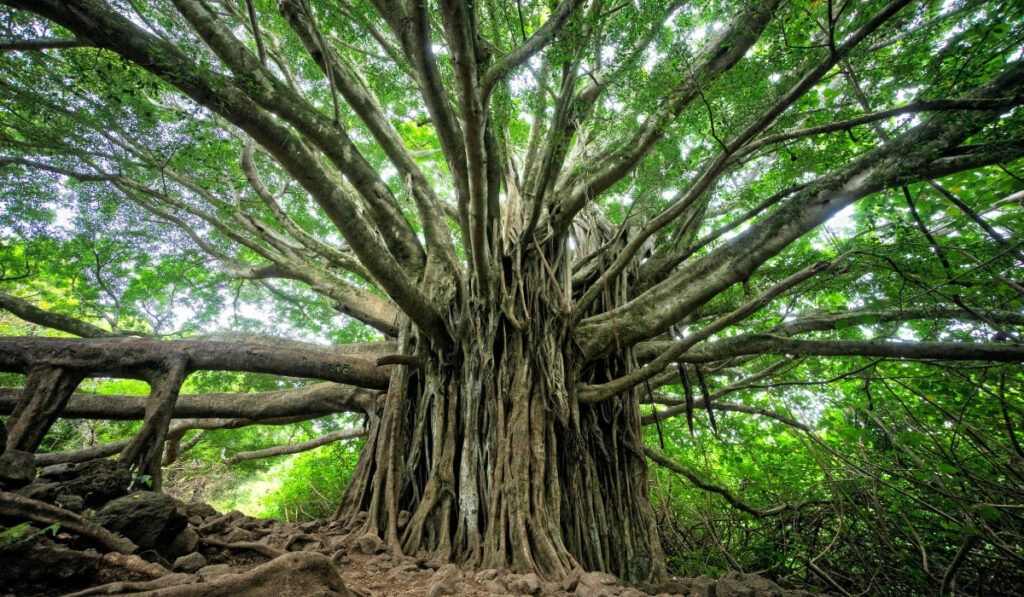 How To Invest In Carbon Credits To Greenify Your Portfolio
Wondering how to invest in carbon credits (or if you even should)?
You're in good company. Along with carbon offset programs, carbon credits are a hot topic.
That's no surprise, given that climate change is at the top of the agenda for individuals, (some) companies, and governments alike
Along with choosing a socially responsible bank, ethical investing is one way that we can use our money to work for good—and investing in carbon credits is worth exploring if you want to green your portfolio while supporting action against climate change.
If you're not quite sure what the deal is with carbon credits (or what they are), don't worry.
We'll get you up to speed and cover the main things you need to consider if you'd like some exposure to the carbon markets.
Note: We are not financial advisors and you should not consider this article to be financial advice! Please talk to your financial advisor or do thorough research before making any financial decisions.
Ultimately we're just here to give you some basic knowledge about carbon credits. Investing in carbon credits presents some interesting opportunities but it's certainly not without risk.
1. WHAT ARE CARBON CREDITS?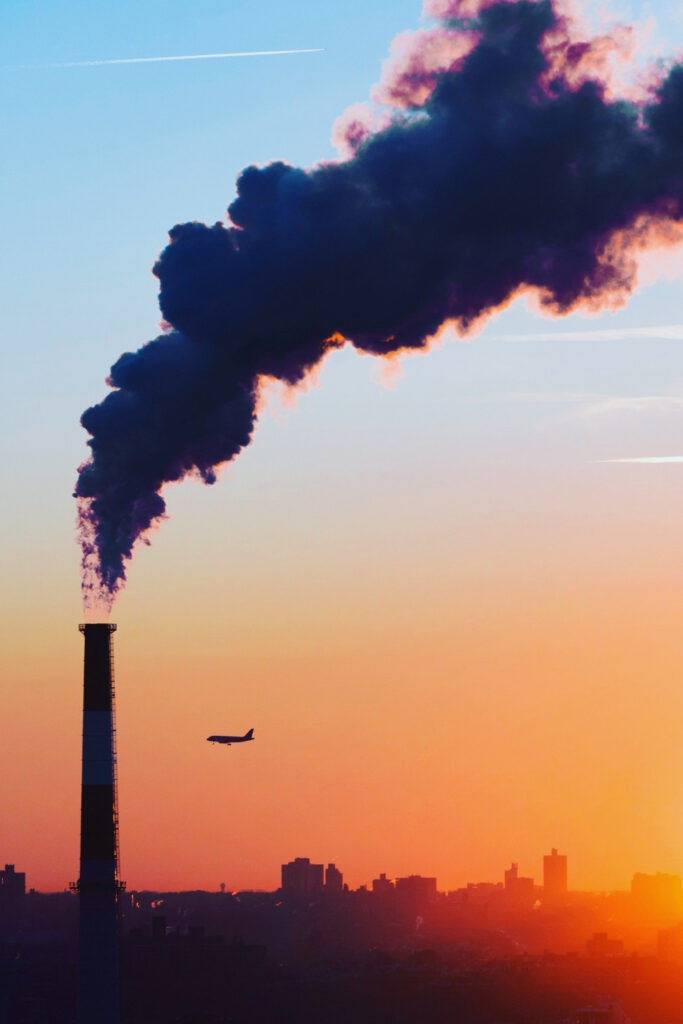 Carbon credits are permits that allow entities (like companies and governments) to emit greenhouse gasses.
You could call them "permissions to pollute".
Each carbon credit authorizes the owner to emit one ton of CO2.
Polluting entities that do well at reducing emissions can also sell spare carbon credits to other entities.
If, on the other hand, an entity is struggling to stay within its allotted amount of carbon credit, it can simply buy more.
Entities that emit more than their allowance without purchasing additional credits will be fined.
In other words, the whole aim of carbon credits is to give carbon a price (or value) so as to help ensure entities reduce their emissions over time and in the most efficient way possible.
Carbon Trading
"Carbon trading" is the buying and selling of carbon credits within a carbon market (similar to a stock market).
It's one of the ways governments plan to satisfy their Paris Agreement commitments to reduce emissions.
At the Glasgow COP26 in 2021, rules for a global carbon market were drawn up although they have come under criticism.
However, that's no surprise considering carbon trading itself has been widely criticized.
Critics say it's a distraction and ineffective way of dealing with the problem of climate change, especially when companies buy carbon credits outside of a regulated exchange.
Voluntary Carbon Markets
Carbon markets exist under both mandatory compliance schemes and voluntary programs.
Compliance carbon markets (CCMs) refer to those markets used by entities who are legally required to account for their carbon emissions. They are regulated by either national, regional or international regimes.
For example, these CCMs can be run at a country level, regulated and traded by the government of that country.
Unlike CCMs, voluntary carbon markets (VCMs) are also used. They are less common and not legally mandated. These markets have arisen where demand and interest for carbon management has grown faster than regulation.
Entities and individuals can choose to offset their emissions within VCMs by purchasing carbon credits, also called carbon offsets.
The voluntary carbon offset market is smaller than the compliance market, but it is expected to increase significantly over the next few years.
Both compliance markets and the voluntary carbon market have the potential to play an important role in decarbonizing the global economy.
Emissions Trading Systems
Emissions Trading Systems (ETS) are a type of mandatory carbon market. They are also called cap and trade systems.
These "cap-and-trade" systems were successful in reducing sulfur pollution in the 1990s and are now once more employed with the intent of reducing carbon.
The "cap" is the limit on the amount of CO2 emissions a company is granted to produce.
The "trade" refers to the company's ability to buy and trade carbon credits to increase or decrease its allowance of CO2 emissions.
Examples of Emissions Trading Systems (ETS)
EU's Emission Trading System (EU ETS): The world's first emission trading system and the second largest after China, covering over 10,000 energy-using facilities. It operates in 27 EU countries plus Iceland, Liechtenstein, and Norway.
California Carbon Allowances (CCA)
Regional Greenhouse Gas Initiative (RGGI): A carbon emissions trading initiative involving 11 northeastern states.
UK Allowances (UKA): UK carbon allowances were introduced in May 2021, with a floor price of £22 per ton.
Carbon Pricing
To trade between entities, a carbon credit needs a price.
Much like a stock market where market forces drive prices for stocks up and down based on demand and supply, a ton of carbon can be priced in the same way via an ETS (or carbon market).
Carbon taxes can also be used by governments to price carbon.
Carbon pricing is complex and depends on the market in which the carbon is traded.
---
2. INVESTING IN CARBON CREDITS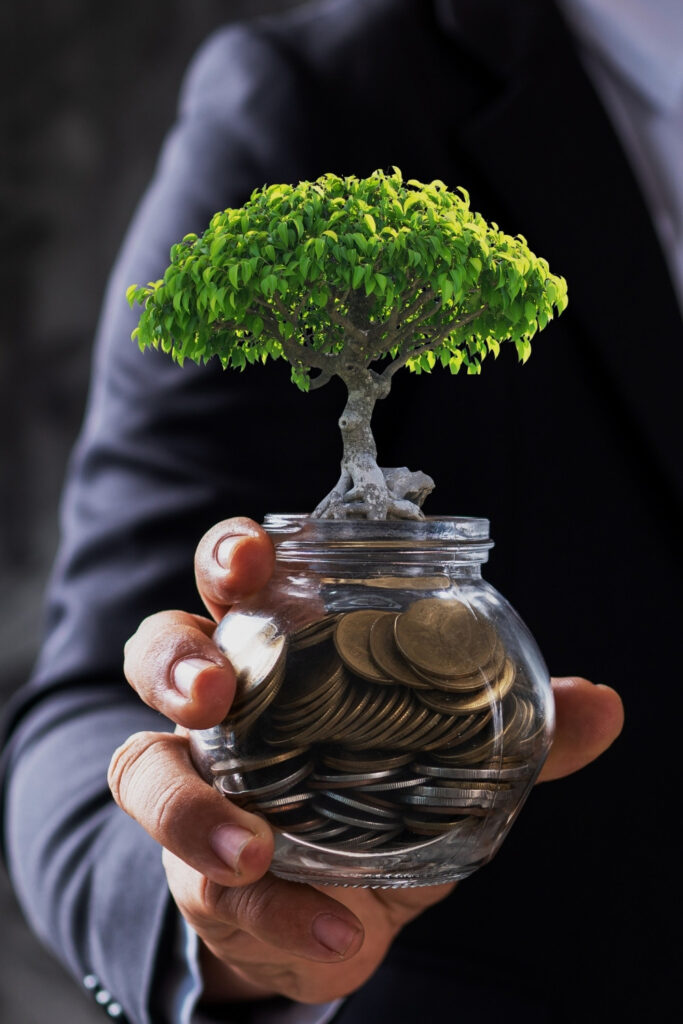 So how do you actually invest in carbon credits?
It's not all that straight forward but the easiest way for individual investors to get involved is with emissions trading funds (ETFs) who invest in the futures contracts that are created when companies agree to buy and sell carbon credits at a later date.
If you're looking to invest in the compliance carbon credit markets, then there are several ETFs available that we'll look at later.
Voluntary carbon markets are still in their early stages. There isn't a developed retail market (yet) so there are limited ways that individual investors can currently get involved.
---
3. WHY INVEST IN CARBON CREDITS?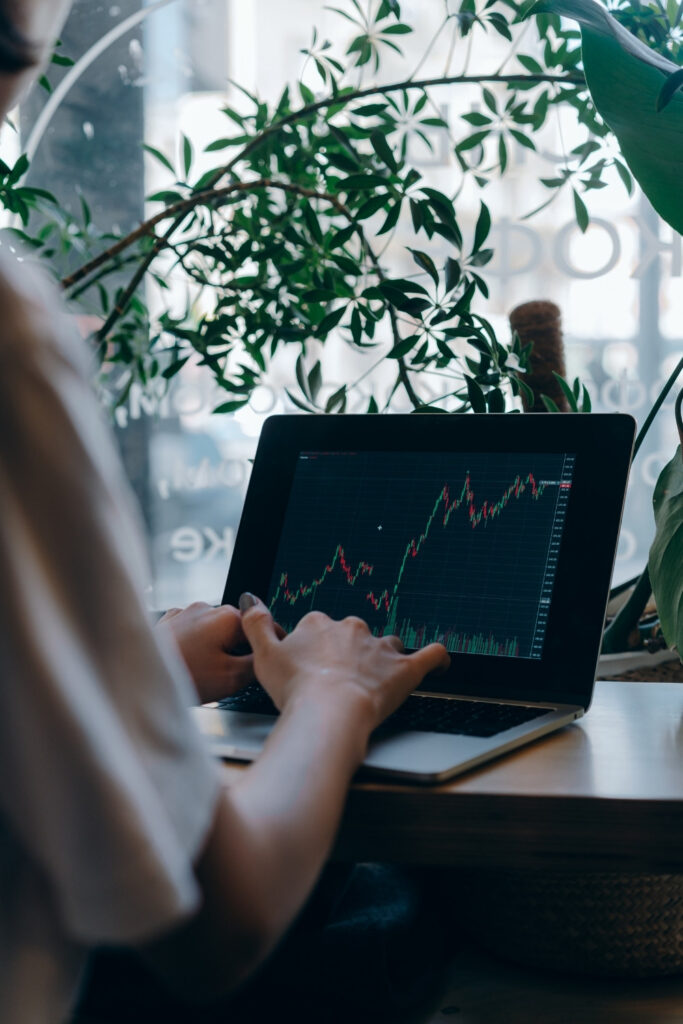 Before we jump into how to invest in carbon credits, let's first talk about why we should consider investing in carbon credits.
1. Financial Return
It's not just companies that can profit from carbon credits. Individual investors can profit from them, too.
For example, the KraneShares Global Carbon Strategy ETF (KRBN) was created in mid-2020. As of May 31, 2022, the fund had generated a net asset value (NAV) return of ~148% since inception.
Credit where (carbon) credit is due, that's pretty impressive.
By 2030, the global carbon credit market could be worth more than $50 billion which implies plenty of opportunity for investors.
2. ESG Investing
Just as we can choose to bank with an ethical bank, we can choose to invest our money in a way that aligns with our values.
For some, this might mean opening up an Environmental, social, and governance (ESG) portfolio via socially responsible investment firms.
By helping reduce the amount of CO2 emissions, investing in carbon credits is another way to help our money work for good.
3. Accessibility
With the availability of carbon credit ETFs, anyone can get on board with carbon credits without having to choose between individual companies or get to grips with carbon futures (more on those later).
---
4. CARBON CREDIT INVESTING RISKS
While carbon credit investing has the potential to provide some big wins for the planet, that doesn't mean individual investors are without risk of big losses.
There are a number of risks to be aware of when investing in carbon credits.
Carbon credits aren't a physical commodity but rather a political construct. They depend on regulators. If prices rise too high, governments may intervene. For example, the EU can create additional allowances to push prices down if they stay too high.
Carbon credit ETFs commonly track benchmarks that follow the performance of carbon futures. Futures contracts can be highly volatile.
Carbon credit investing is relatively new so there's not much performance history by which to develop an investing strategy.
Market exposure is limited. Unlike some ETFs, carbon credits won't give you broad market exposure. For a diversified portfolio, you'll still want the majority of your money to be in other investments.
---
5. HOW TO INVEST IN CARBON CREDITS WITH ETFS OR MUTUAL FUNDS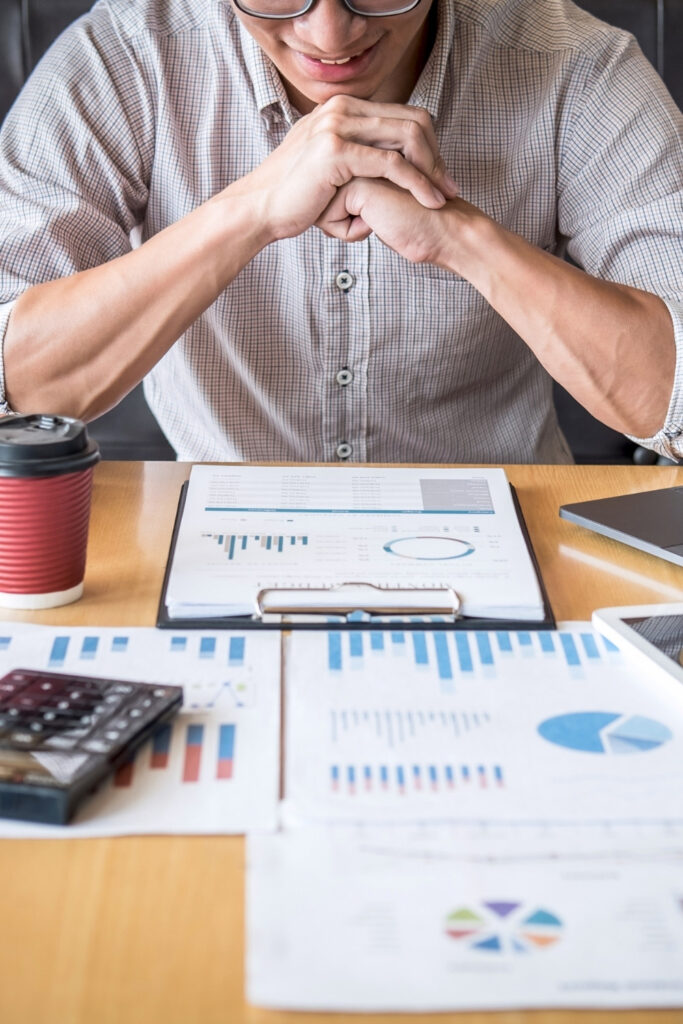 Investing in the carbon markets through a fund is one of the most straightforward and low-risk options.
There are several different levels of exposure to consider, the lowest exposure being to invest in funds that are "low carbon".
These could include any company whose operations are thought to have a low environmental impact and not necessarily only carbon credit-related companies.
You can either use an ethical investing app or open a brokerage account.
Ethical Investment Apps & Platforms:
Using an ethical investment app or plastform is a simple way to invest in low-carbon companies and it's possible to find some that include carbon stocks. 
But if you simply want to invest in your own eco efforts to reduce your emissions, there are sustainability apps for that too.
Betterment, for example, offers custom-built, diversified ETFs. Their Climate Impact portfolio invests in low carbon companies and includes Global Low Carbon Stocks (CRBN).
With Wealthfront, you can customize your portfolio and invest in several ETFs including KraneShares Global Carbon Strategy ETF (KRBN) and iShares MSCI ACWI Low Carbon Target ETF (CRBN).
Brokerage Account:
If you're not using an ethical investing app, you'll need to open a brokerage account and choose a carbon credit ETF to invest in.
If you want to invest in carbon credit stocks, there's not a huge gamut of choices yet. The main ETFs include the following:
US Carbon Credit ETFs
UK Carbon Credit ETFs
If you're wondering how to invest in carbon credits in the UK, there are a couple of options.
Australia Carbon Credit ETFs
Watch this space if you're wondering how to invest in carbon credits in Australia.
Purchasing and Monitoring Your Carbon Investment
Once you've chosen a carbon credit EFT to invest in, you can make your first purchase. ETFs, like stocks, are traded like shares, and you can start with as little as a single share.
Then it's a case of waiting and watching to see how it performs.
Many carbon credit ETFs have seen prices rise over time. However, they're still subject to volatility (as with all investing) so the value of your portfolio may fluctuate over time.
Though carbon credits ideally seek to make the planet more immune to climate change, they themselves are not immune to the pitfalls of the global financial system.
---
6. INVESTING IN CARBON-CONSCIOUS COMPANIES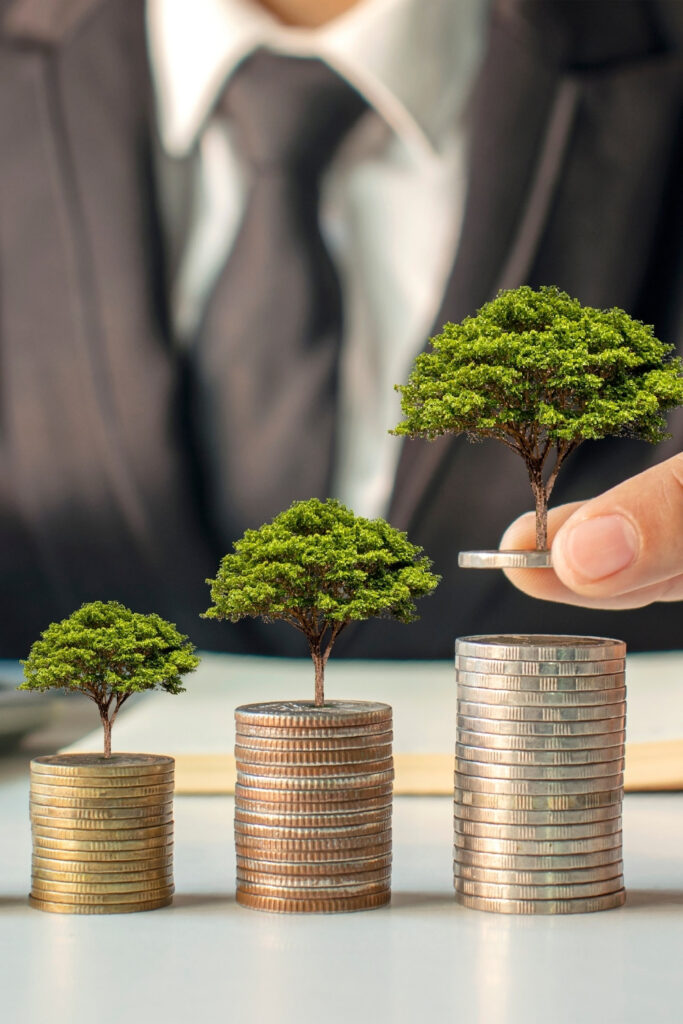 You can also invest in carbon credits indirectly by investing in the companies that trade them.
However, think carefully when buying stocks in a company. The old adage "don't put all of your eggs in one basket" applies.
If you don't already have a diverse portfolio, investing in mutual or index funds rather than individual stocks is one of the simplest ways to get started.
The following companies are involved in the carbon credits markets, although, we do suggest keeping your guard up against greenwashing.
Tesla Stock (TSLA):
Tesla's profits have been partly fueled by the selling of carbon credits over the years.
Regulatory carbon credit sales accounted for more than 20% of Tesla's income in the first quarter of 2022.
Microsoft (MSFT):
Microsoft plans to become carbon negative by 2030 and remove all of the carbon they've ever emitted by 2050.
In 2021, Microsoft bought 1.3 million tons of offset credits, the vast majority (around 1.1 million tonnes) were linked to forestry projects.
Nike (NKE):
NIKE pledged to cut carbon emissions by 30% across their worldwide supply chain by 2030.
As part of Nike's Move Towards Zero, it has partnered with Ecotrust Forest Management (EFM) to offset its outbound shipping emissions through the purchase of carbon offsets.
Carbon Streaming Corporation (NETZ.NEO and OFSTF.OTC):
If you have a higher risk tolerance for your portfolio, NETZ is the first streaming/royalty deal in the carbon credit space and one of the first carbon credit-focused businesses to go public.
---
7. CARBON CREDIT FUTURES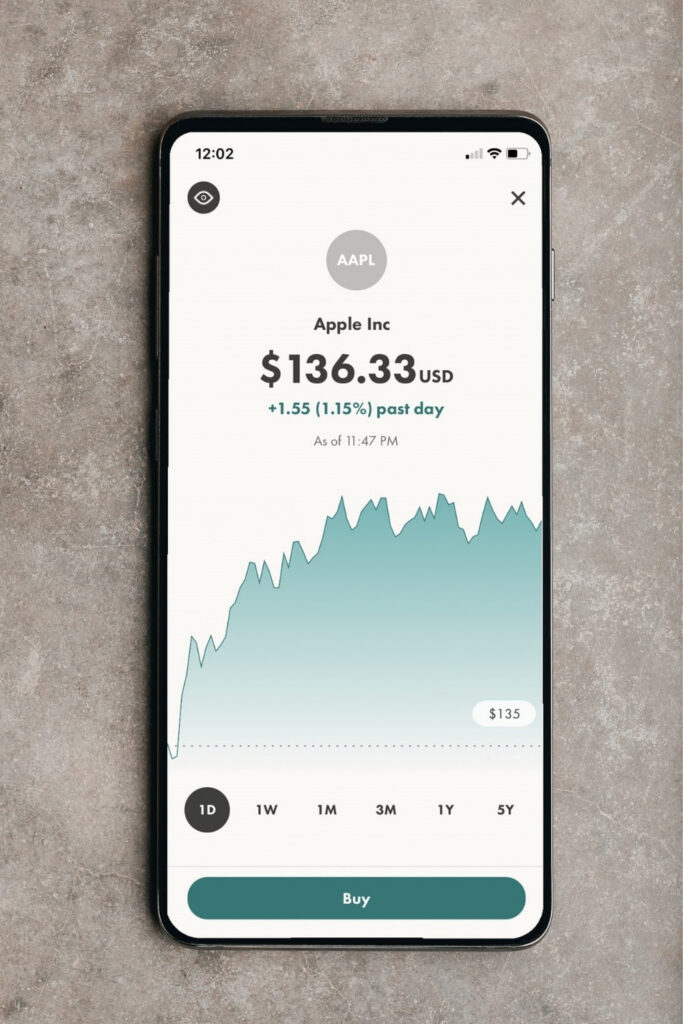 Carbon credit futures are another way to invest in carbon credits.
However, investing in futures contracts is a more advanced trading strategy with substantial risks involved.
While stocks are considered an "equity security" (AKA you buying a fractional share in a company), futures mean you sign a contract with a company to pay a price for an asset at some specified point in the future.
The key idea is that you are "placing a bet that the underlying asset will cost a certain price on a certain day."
Stock losses only amount to you losing your portion of the share (as they say, you only lose money once you sell).
When trading futures, however, you have to pay real money on the date of contract expiration, regardless of whether the bet-upon asset has increased or decreased in value.
Carbon credit ETFs are more accessible to individual investors and a more straightforward way to get started.
---
FINAL THOUGHTS ON HOW TO INVEST IN CARBON CREDITS
It's the Wild West in the carbon markets right now. There's unexplored territory and plenty of opportunities but no one knows quite what to expect.
The good news is that because they're available through ETFs, carbon credits are an accessible investment anyone can add to their portfolio.
If you're looking for an ethical investment opportunity that concerns one of the most pressing issues of our times—the reduction of CO2 emissions—carbon markets are worth exploring.
Just make sure you buckle up tightly!
Investing in carbon credits isn't without risk. At the end of the day, these allowances are paper constructs that rely on government backing, making carbon credits risky and volatile.
If you do decide to invest in carbon credits, make sure they are part of a well-balanced, diversified portfolio.
If you're not quite sold on the idea, you can stick to a "low carbon" ETF. Whilst not giving much exposure to the carbon market, you'll still be investing in projects that align with your values.
Know some eco-minded friends looking to make a green investment?
Forward this article and help them develop a clean, green portfolio.
---