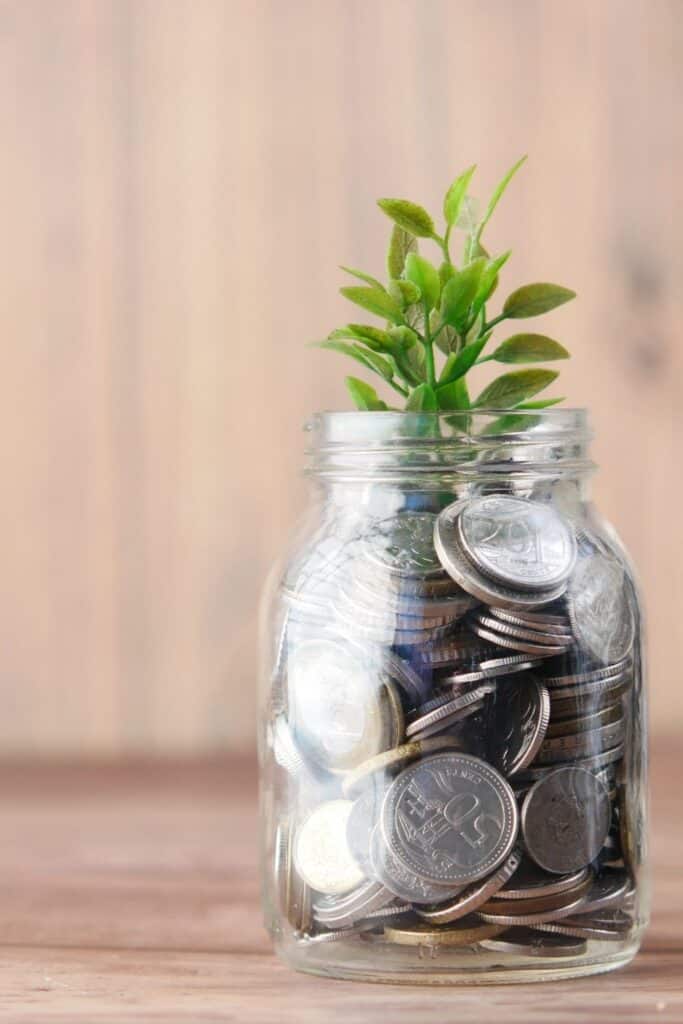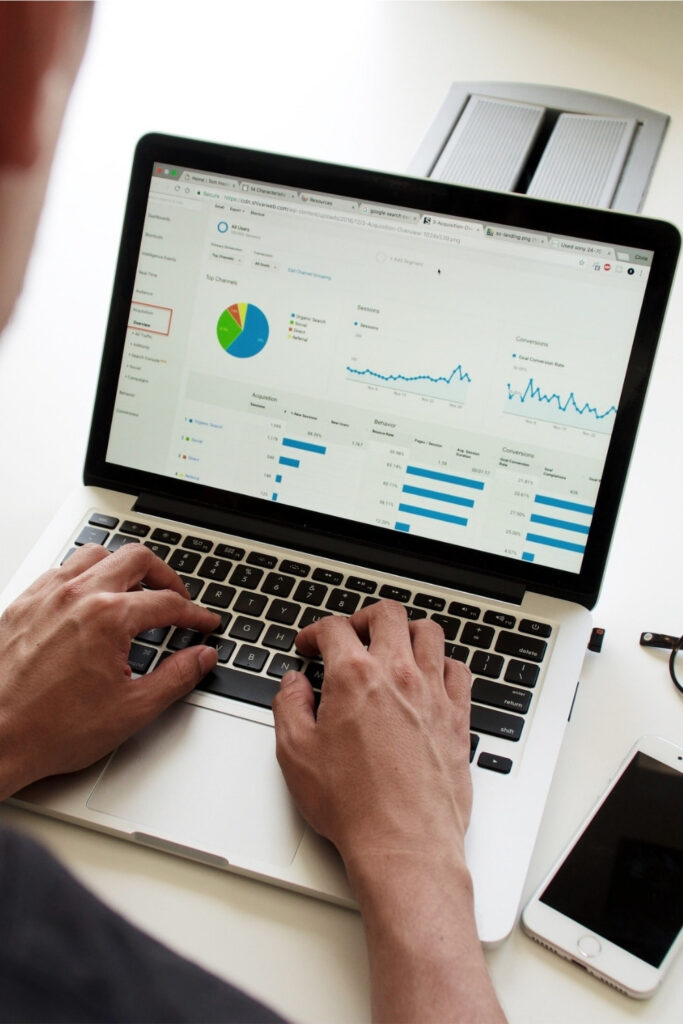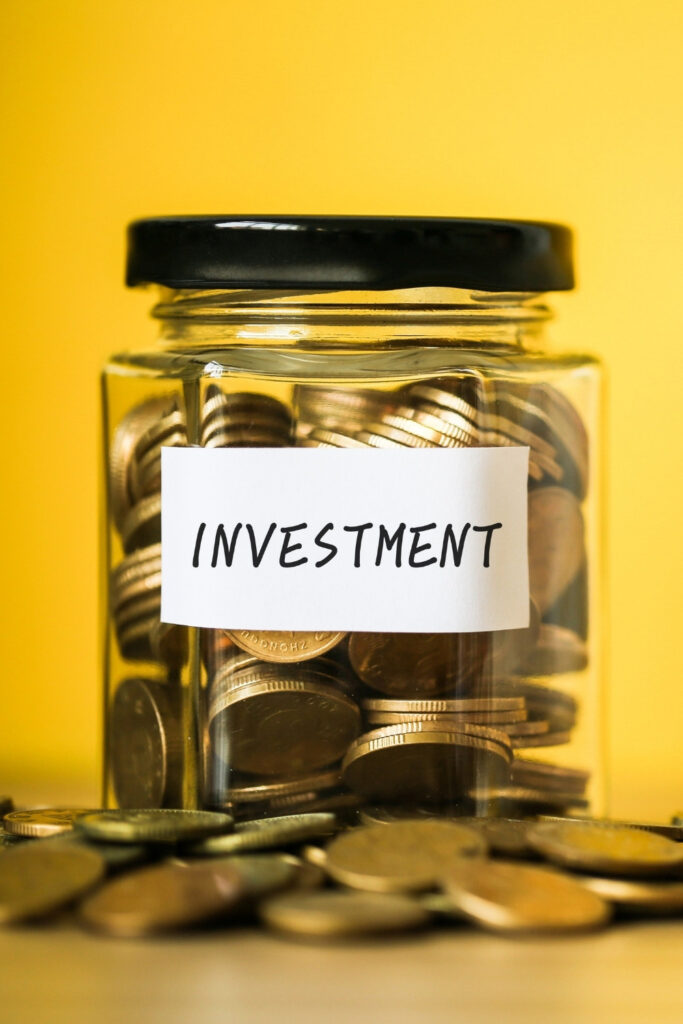 9 Socially Responsible Investment Firms Earning You Ethical Returns
How can you maximize your investment while delivering social value with said investment? Can you make your money work for more than just you?
Yes, you can knock those two birds courtesy of socially responsible investment firms.
Gordon Gekko mentality is increasingly being eschewed in favor of sustainable ESG. And this environmental, social, governance or impact investing—through various types of socially responsible investment funds and ethical investing apps—is gaining momentum.
Overall assets now exceed $16.6 trillion.
But admittedly many of us lack financial expertise and time to research where exactly our money is going.
Enter: socially responsible online investment companies. They provide a hands-off means for you to invest in a more equitable future—rather than supporting sin sector industries like alcohol, tobacco, weapons, fossil fuels, and gambling.
Want to get involved? Here are some of the best socially responsible investment platforms to keep an eye out for.
QUICK LINKS TO SOCIALLY RESPONSIBLE INVESTMENT COMPANIES
---
1. BETTERMENT
About Betterment
As one of the best socially responsible investment firms for beginners, Betterment is a hands-off, advisor fee-free way to invest.
Their tailor-made socially responsible portfolio options allow investors to choose social impact, climate impact (handy if you want to know how to invest in carbon credits) or a broad impact that encompasses both.
Offered Services & Investments:
The curated portfolios consist of low-cost and custom-built diversified EFTs that are based on an allocation of 70% stocks and 30% bonds.
Broad Impact: US stock market, US Shareholder engagement stocks, US corporate bonds, etc.
Climate Impact: Low carbon stocks, US/international fossil-free stocks, global green bonds, etc.
Social Impact: US stock market, US minority empowerment stocks, US gender equality stocks, etc.
Betterment recommends one based on your financial goals, then automatically adjusts the portfolio as better funds become available.
Fees, Risk & Returns:
You can get started with as little as $10 and risk tolerance can be moderated to be conservative, moderate, or aggressive.
It's easy to withdraw and move money.
An annual 0.25% fee is charged but for a 0.40% fee, you will have phone/email access to licensed financial experts. This Premium plan requires a minimum balance of $100,000.
Automated and optimized tax strategies help you save and earn more money over time, and free tax-loss harvesting is available too.
---
2. EARTHFOLIO
About EarthFolio
Why is EarthFolio one of the top socially responsible investment firms?
Because they're the only online advisory service that exclusively invests in funds deemed "Sustainable" or "Responsible."
In order for a fund to be labeled as such, it must state the specific ESG criteria used in stock/bond selection.
They're also managed by an ethical funding specialist—Blue Marble Investments—and a member of The Forum for Sustainable and Responsible Investments.
Offered Services & Investments:
Two portfolios are on offer:
Core Portfolio: A broad spectrum of sustainable mutual funds ranked well on ESG ratings makes them one of the best socially responsible mutual investment firms
Fossil Free Portfolio: Fully divested from fossil fuels
Portfolios are assessed by various ESG criteria: Conservation, Clean Tech, Equality & Diversity, Human Rights, Fair Labor, Animal Welfare, Non-Violence, Corporate Governance, Healthy Living, Community Development, Fossil-Fuel Free, and Shareholder Advocacy.
Fees, Risk & Returns:
To open an account, you'll need a minimum investment amount of $25,000 and an annual advisory fee of 0.50% is charged.
Time-tested strategies are used to find the best level of risk/return for each investor, but they don't offer tax-loss harvesting.
---
3. ELLEVEST
About Ellevest
For more than 50% of the population, Ellevest is one of the most ethical investment companies around.
They're the #1 investing platform built by women, for women to support women-led businesses.
Viewing investing through a gender-based lens, all portfolio projections consider the gender pay gap, career breaks, and women's lifespan estimates.
Offered Services & Investments:
With the Ellevest Impact Fund, a mix of low-cost EFTs and mutual funds that include stocks, bonds, and alternative funds are supported.
Up to 53% are from ESG and impact funds.
Fees, Risk & Returns:
Membership costs $1 a month, though certain portfolios bear additional fees ranging from 0.13% to 0.19%.
Minimum amount requirements for basic portfolios range from $1-$240, though Private Wealth Management Accounts are available if you have over $1,000,000 to invest.
You can withdraw money at any time.
While tax minimization strategies are offered, tax-loss harvesting is not.
---
4. SVX
About SVX
SVX is like a nonprofit matchmaker between ethical investment funds and people seeking financial returns.
They focus on Canadian private market securities in the clean tech, health & wellness, food, housing, community real estate, and social inclusion industries—to name a few.
Offered Services & Investments:
They offer advisory services, education, portfolio management, and an investing platform.
When it comes to the latter, investment opportunities regularly change and are not open at all times.
Previous/current projects include support for the YMCAs of Québec, a women's empowerment fund, student loan offers, and solar farms.
If you're interested, complete an accreditation process and if SVX agrees that it will meet financial goals, funds will be held in the trust until the campaign closes and the investment is finalized.
Fees, Risk & Returns:
The minimum amounts required vary between projects (roughly $20,000 – $500,000).
Available: SVX (Canada)
---
5. U ETHICAL
About U Ethical
While more ethical investment companies have followed suit, U Ethical was Australia's first.
And they join a small circle of certified B Corp Banks around the world.
They exclude investments with negative impacts on society or the environment, and instead proactively support clean energy & technology, sustainable agriculture, circular economy, employment, community & education services, and health care.
The majority of their investments are deemed neutral—meaning they ensure financial stewardship and meet financial goals without supporting fossil fuels, uranium mining, weapons, predatory lending, animal cruelty, and other negative industries.
They're a Social Traders Certified Social Enterprise, and signatory of Principles for Responsible Investment, Responsible Investment Association Australasia, and Climate Action 100+.
Their non-executive director board is 50/50 male/female.
Offered Services & Investments:
U Ethical has ethical funds tailored to the needs of corporate/institutional investors, charity/non-profit investors, individual investors, and self-managed super funds.
They currently have $1.4 billion+ in managed funds supporting 4,000+ ethical investors.
Fees, Risk & Returns:
Retail (non-professional) investment products include Funeral Funds, a Cash Management Trust, and an Australian Equities Trust.
They are low, very-low, and high risk, respectively, and have performances that range from 8-10% per annum (p.a.)
Wholesale (professional) investors aren't charged a management cost, while retail investors pay 0.90%- 1.25% p.a. management fees.
The bar to entry is low with a minimum investment requirement of $100.
Available: U Ethical (Australia)
---
6. OPENINVEST
About OpenInvest
Like many of the other best socially responsible online investment companies, OpenInvest allows investors to create value-driven ESG portfolios.
Unlike many others, however, they provide transparent impact reporting, allowing you to see carbon saved, the number of women in leadership, and the number of trees planted.
Offered Services & Investments:
By working with a financial advisor, OpenInvest allows you to create a custom portfolio based on issues important to them.
Potential funds available divest from the Prison Industrial Complex, support rights for LGBTQIA+ folx, and reduce greenhouse gasses—to name just a few.
Recently acquired by J.P. Morgan (August 2021), specific investment options are coming soon.
Fees, Risk & Returns:
Tax optimization tools are available, which include automated tax-loss harvesting.
---
7. PERSONAL CAPITAL
About Personal Capital
Personal Capital hopes to transform the financial lives of everyday people.
With more than 31,800 ethical investment clients in all 50 states, Personal Capital has over $23.2 billion in assets under management.
They're not only an ethical place to invest but also to work.
Committed to diversity and inclusion, they have Business Resource Groups, or employee-led organizations that include: Aspiring Latinos Moving Ahead, Black Organization for Leadership Development, Women's Empowerment Network, PRIDE, and Network of Asians Making Strides at Empower.
Inclusive healthcare, paternity and maternity benefits, adoption assistance, mental health benefits, and paid volunteer hours support their team.
Offered Services & Investments:
Signing up for Personal Capital's Social Responsible Personal Strategy helps investors support companies committed to ESG performance.
Exclusive and inclusive filters mean that controversial industries (energy, tobacco, gambling, small arms, adult entertainment) aren't included in the mutual funds, stocks, and traditional and diversified low-cost ETFs.
Those that support sustainability, renewable energy, diversity, and board independence are.
Just note their other investment offerings aren't as ethical.
Fees, Risk & Returns:
Strategies are used to maximize return and reduce risk, with annual returns around 6-10%.
Fees are based on the value of your assets. For the first $1 million, the advisor fee is 0.89%. The fee is as low as 0.49% if you have more than $10 million to invest.
Tax-loss harvesting is offered.
---
8. CASTLEFIELD
About Castlefield
As one of the top socially responsible investment companies in the UK, Castlefield is "the thoughtful investor."
They work closely with individuals, businesses, and not-for-profit investors to determine what "ethical" and "responsible" investment means to them, making them one of the most personalized socially responsible investment services.
They're employee-owned and a signatory to the Women in Finance Charter, an objective to achieve gender balance in the financial industry. 50% of senior management roles are filled by females.
Offered Services & Investments:
Castlefield has financial advice and management opportunities for individuals, businesses, and charities.
For businesses and individuals, they can help you establish a philanthropic foundation or trust.
As far as investment funds for individuals, businesses, and charities go, they offer:
B.E.S.T Sustainable Funds: Single-strategy and portfolio funds configured to deliver a specific investment objective—screened to ensure they don't invest in any company that gets more than 10% revenue/operating profit from sin sectors (animal testing, nuclear power, weapons, fossil fuels, etc).
Real Return Fund: Provide returns consistent with those from "real assets" but with lower volatility. Companies are assessed through ESG criteria.
Fees, Risk & Returns:
In terms of transparency, Castlefield makes you some green without the greenwashing.
Daily price and performance information is available for each of the specific sustainable funds, as well as how they fare in terms of social and environmental good, carbon efficiency, executive pay, etc.
Sustainable fund charges vary but are typically around 1.10% – 1.47%.
The Real Return Fund has a 1.53% charge.
---
9. AUSTRALIAN ETHICAL
About Australian Ethical
Australian Ethical is one of the best socially responsible online investment firms in Australia.
Their rigorous ethical assessment ensures that each investment supports a better future for people, planet, and animals.
So far, their investments have moved more than $6 billion in capital away from harmful sectors, instead supporting a sustainable, equitable, net-zero emission future.
The high-ranking Certified B Corp donates 10% of profits to the Australian Ethical Foundation, supporting organizations addressing climate change.
Offered Services & Investments:
They offer a few sustainable investment options:
The amount invested buys a number of units with prices that fluctuate based on market value movement.
These units are divided into Balanced, Conservative, Australian Shares, International Shares, High Growth, Defensive, and Growth options.
Fees, Risk & Returns:
An administration fee of $97 plus 0.29% of the account balance is charged annually.
There are also investment fees that vary by investment option (0.20% – 1.20% p.a.) but there are no exit fees.
The Ethical EFT has a very high-risk level and has an additional 15% performance fee. A $25,000 minimal initial investment is required.
---
HOW WE FOUND THE MOST ETHICAL INVESTMENT COMPANIES
In coming up with this list of ethical investment firms, we considered the following:
Certifications & Memberships:
Some of the best socially responsible index funds are backed up by third-party certifications or memberships.
Transparency:
As Manisha Thakor, a financial planner, said in an interview with NPR, "Ethical investing is a lot like love. Everybody has sort of their own definition and take on it."
That said, not all socially responsible investment firms and platforms are created equal.
Take time to consider your financial and ethical goals, then look for an investment company with the data and performance to match.
They should elaborate on the metrics they use to include/exclude companies or industries. As "ESG" is a broad term that may mean many things, the more transparency, the better.
If you currently have money in a US mutual fund, 401k, or ETF—or are interested in how ethical one of these really is—As You Sow has a free online tool to analyze the social and environmental impact of thousands of investments.
An added (and appreciated) layer of transparency is achieved by companies that actually show the impact of your sustainable investments (i.e. trees planted, carbon offset, etc).
Inclusivity and Accessibility:
Like with anything, there are ethical investment firms that cater to high-end investors, as well as those with options for everyone.
For beginners, a low-cost ETF or mutual fund may be best if you want to focus on a specific issue or a very broad focus.
They often have lower account minimum requirements and associated fees.
---
FINAL THOUGHTS ON SOCIALLY RESPONSIBLE INVESTMENT FIRMS & PLATFORMS
If you're interested in growing conscious capital, be sure to explore some of these online ethical investment companies.
ESG is taking the investment world by storm.
If you have the means to do so, help sustainable and socially responsible funds continue to expand their presence in the financial world.
We need them to.
Since conventional investments often support unethical, pollutive, and downright evil industries, you can help pave the way for financial rewards and a better future.
If you have loved ones trying to pay off their ethical credit cards or save up for something big, spread the word about how they can better manage their money—in every way. Or suggest a sustainable living app if they simply want to increase their personal investment in creating a better world.
---