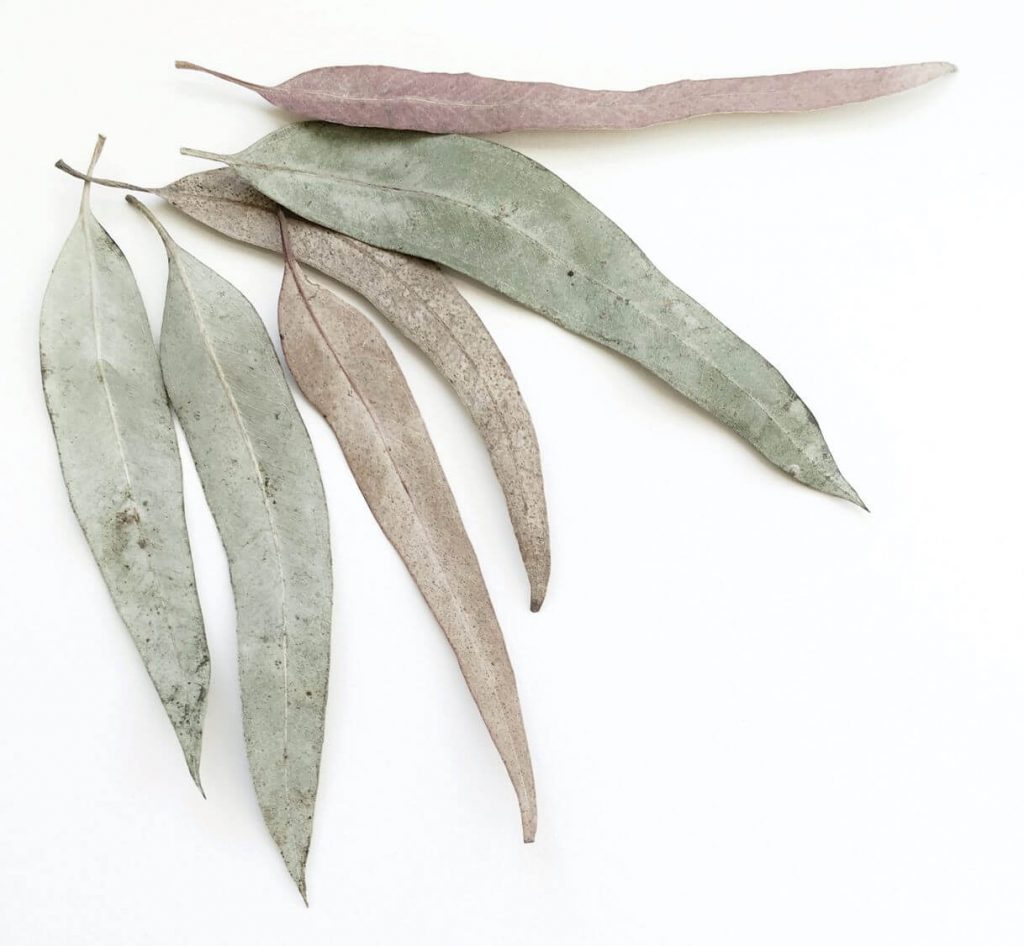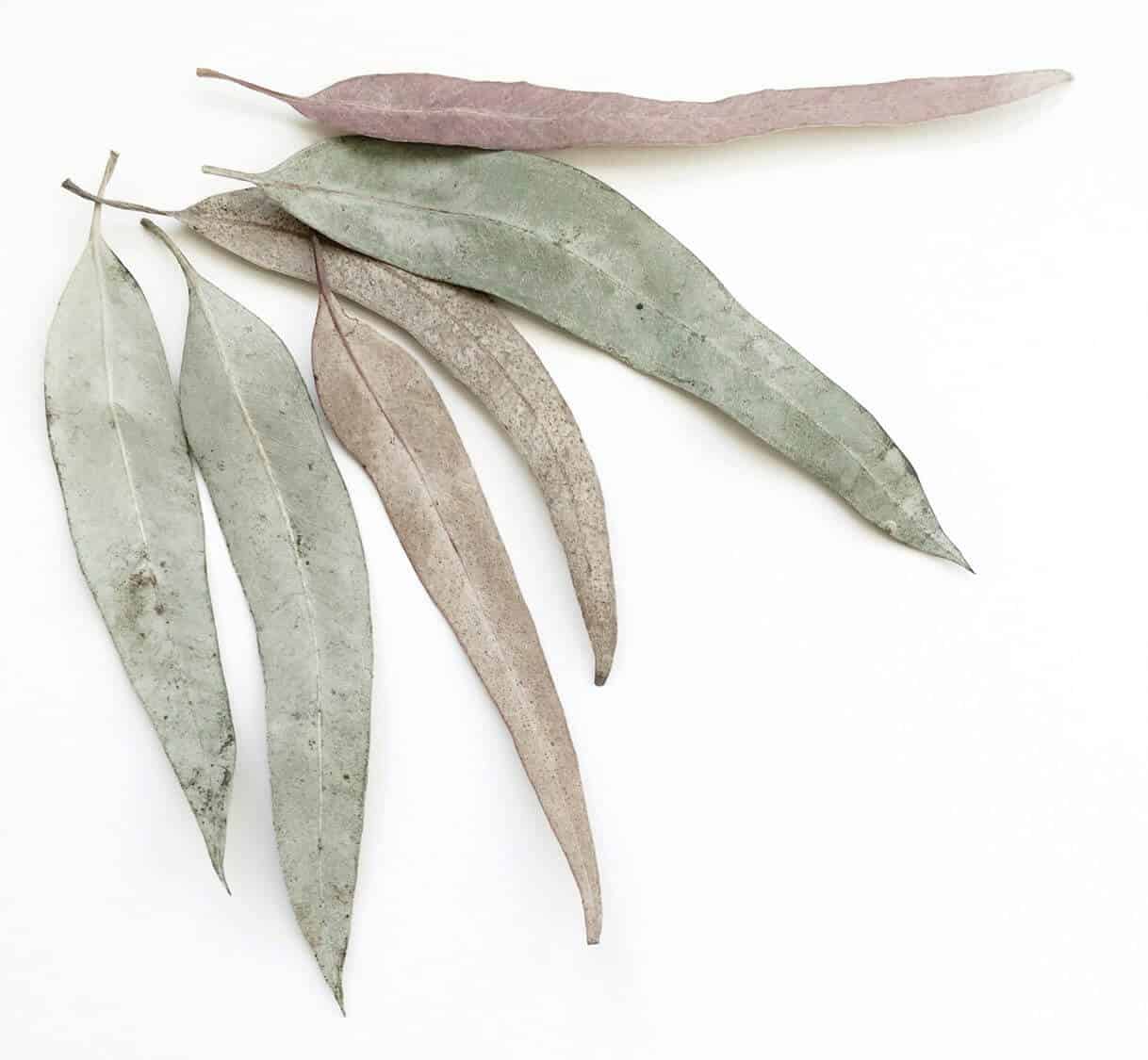 What Is Lyocell?
If you've been paying close attention to some of the labels on your favorite sustainable clothes, you've probably seen the name lyocell (or "TENCEL")…a lot.
So, what is lyocell fabric?
We'll go into this in much more detail later, but for now know that lyocell is an eco-friendly fabric that provides exceptional comfort, while also being pretty great for the planet.
When it comes to knowing the fabrics used in sustainable fashion, it's sometimes like finding a needle in the haystack. With all of the unusual names and difficult-to-understand production processes, it can be easy to give up.
If you've read our previous Modal fabric article, you'll see that we've been embarking on this journey into sustainable fashion to help you understand exactly which materials are, well, sustainable.
If you've been wondering how that favorite pair of lyocell underwear was produced and if they're sustainable, we'll help you get to the bottom of your question…
Read on to discover exactly what lyocell fabric is, how to care for it, and how it compares with other fabrics.
WHAT IS LYOCELL FABRIC?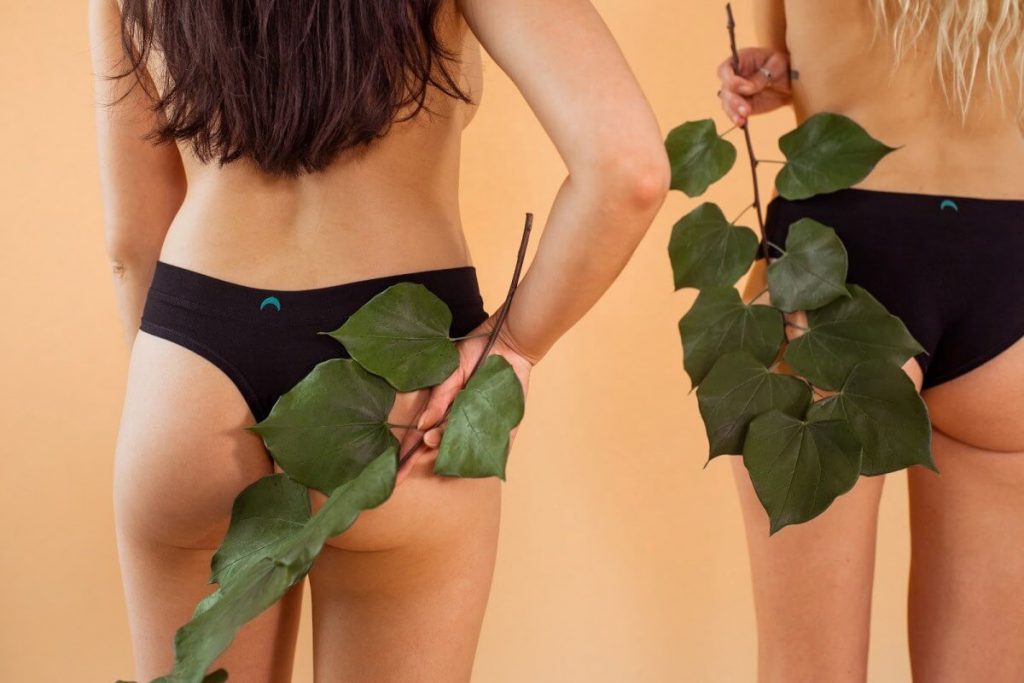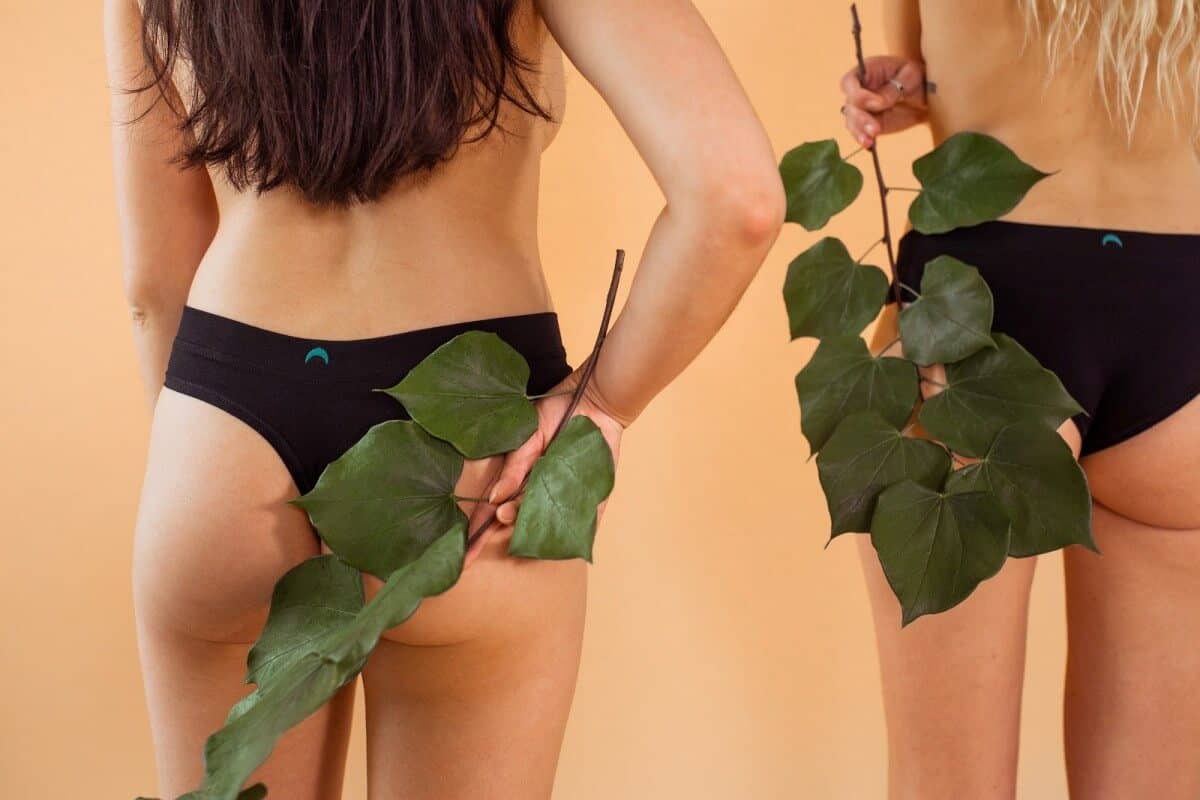 Let's start by defining the type of fabric it is.
By which we mean, is lyocell natural or synthetic?
It is composed of wood cellulose and is processed with synthetic substances, much like viscose or typical rayon.
That said, lyocell is considered a semi-synthetic fabric, or as it is officially classified, a processed cellulosic fiber. However, because it is created from plant-based materials, it's often lumped in with other natural fibers.
A type of rayon, lyocell was first developed in 1972 by American Enka.
It became more popular as time went on and now it's considered to be a sustainable option for those who want to avoid fully synthetic fabrics like polyester or non vegan fabrics like silk.
It's breathable and moisture-wicking and thus lyocell is often used for making eco friendly underwear, sustainable towels, ethical jeans, and dress shirts.
For its ability to replace less sustainable fibers, some companies, like Selfridges & Co., have dubbed lyocell as a "miracle fabric."
While it is certainly considered to be one of the more sustainable fibers out there, if we look into the production of lyocell we can find both positive and negative impacts on the environment.
---
ADVANTAGES AND DISADVANTAGES OF LYOCELL
Advantages of Lyocell
Lyocell is considered a sustainable fabric because it is made from wood (in the case of TENCEL, from sustainable sources) and is therefore, biodegradable and compostable
Lyocell can be blended with other fabrics like cotton, polyester, acrylic, ethical wool, and peace silk
Lyocell is breathable, strong and gentle on skin with a soft, silky texture
Lyocell is stretchy and is efficient at absorbing moisture, making it a great option for activewear
Unlike viscose and other types of rayon, lyocell is made using a "closed loop" process which means that the chemicals used in production do not get released into the environment
Disadvantages of Lyocell:
While lyocell by itself is compostable, if blended with other synthetic fibers, the new fabric will not be compostable
Lyocell uses a lot of energy to produce
Lyocell is a delicate fabric so suggest using a cold wash and no dryer
Let's dig a little deeper into the attributes of Lyocell…
---
WHAT IS LYOCELL MADE WITH?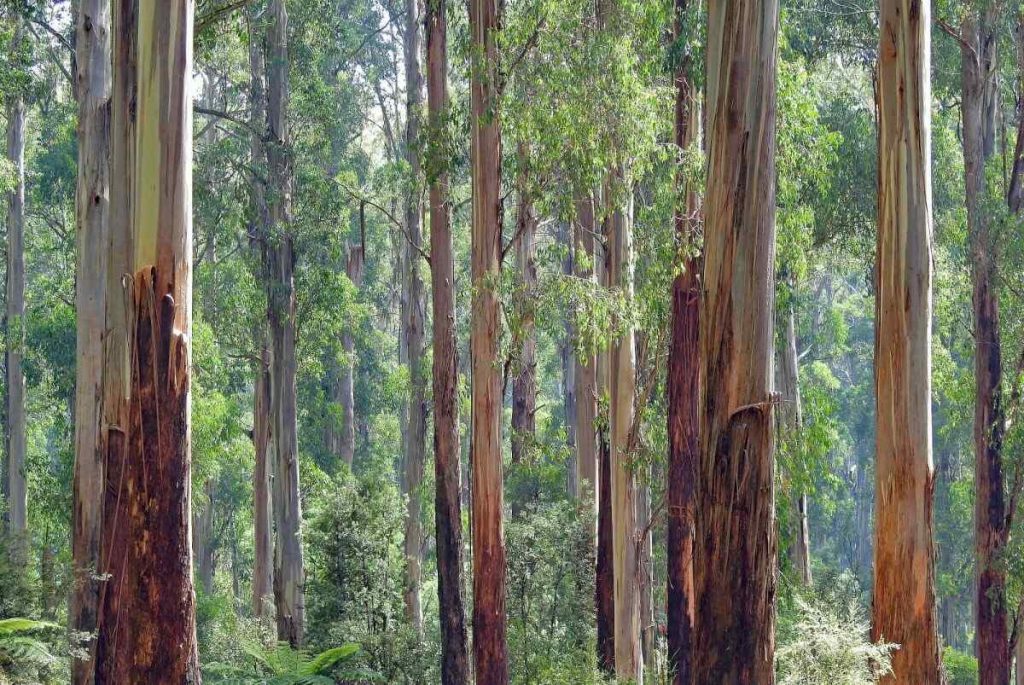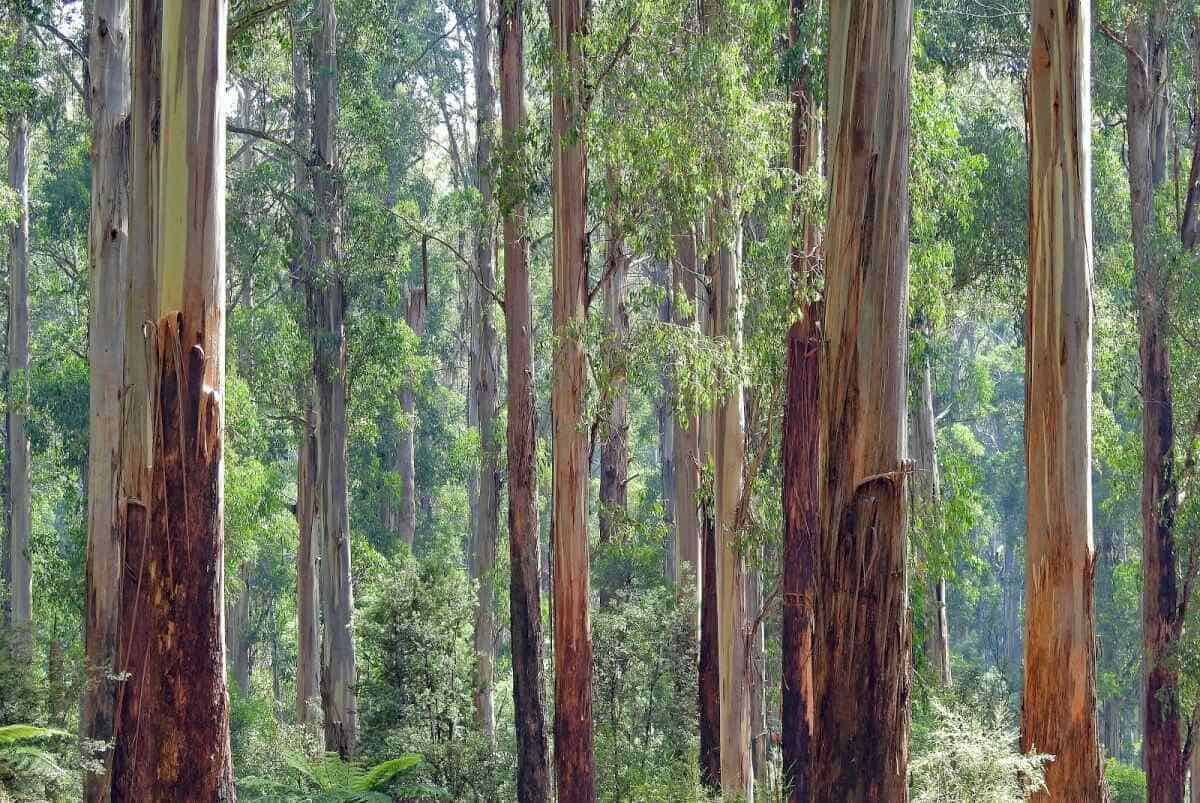 Like many other fabrics, lyocell is made from a cellulose fiber.
It's produced by dissolving wood pulp with an NMMO (N-Methylmorpholine N-oxide) solvent, which is far less toxic than traditional sodium hydroxide solvents.
This dissolves the pulp into a clear liquid which, when forced through tiny holes called spinarettes, turns into long, thin fibers.
Then it just needs to be washed, dried, carded (aka separated), and cut! If that sounds confusing, think of it this way: lyocell is wood.
Most commonly, lyocell is made from eucalyptus trees. In some cases, bamboo, oak, and birch trees are also used.
This means that lyocell fabrics are naturally biodegradable!
---
HOW SUSTAINABLE IS LYOCELL?
This brings us to our next point: why is lyocell considered a sustainable fabric?
Well, for anyone who knows anything about eucalyptus trees, you'll know that they grow quickly. They also don't require a lot of irrigation, don't need any pesticides, and can be grown on land that isn't great at growing anything else.
In the case of TENCEL, the wood pulp is sourced from sustainably managed forests.
When it comes to the production process, extremely toxic chemicals and heavy metals aren't required. Those that are, get reused in what's referred to as a "closed-loop process" so they don't get dumped into the environment.
In fact, one of the biggest manufacturers of lyocell, Lenzing AG, can reuse up to 99.5% of the dissolving agent (hellooo, zero waste!). Manufacturing lyocell uses much less water than other fabrics, too.
Like with anything labeled as a "sustainable" or "eco-friendly", there are always risks of greenwashing.
We mentioned Lenzing AG above.
This respected Austrian manufacturer is responsible for the TENCEL™ brand of lyocell that is most well known and trusted. You could even call them Lenzing OG because they're the original sustainable lyocell pioneers.
They join other manufacturers like Simplifi Fabric in using certain earth-friendly sourcing and manufacturing practices that others don't.
If you're a sustainable fashionista, do a little extra research to see where your favorite brands source their lyocell from.
More transparency generally means more sustainable sourcing!
---
WHAT IS LYOCELL USED FOR AND WHY?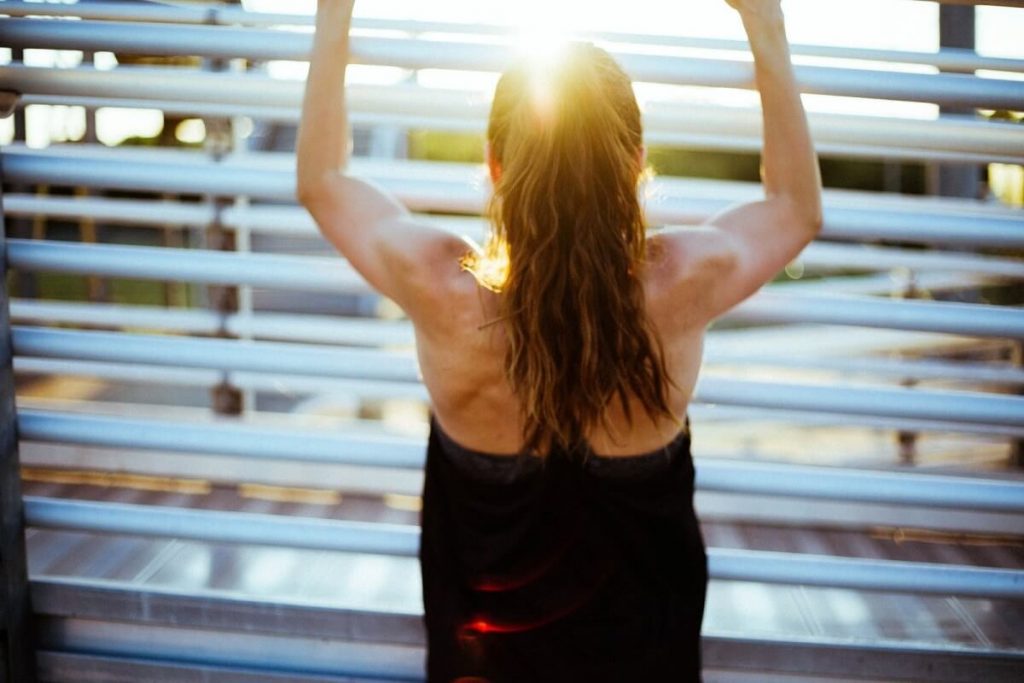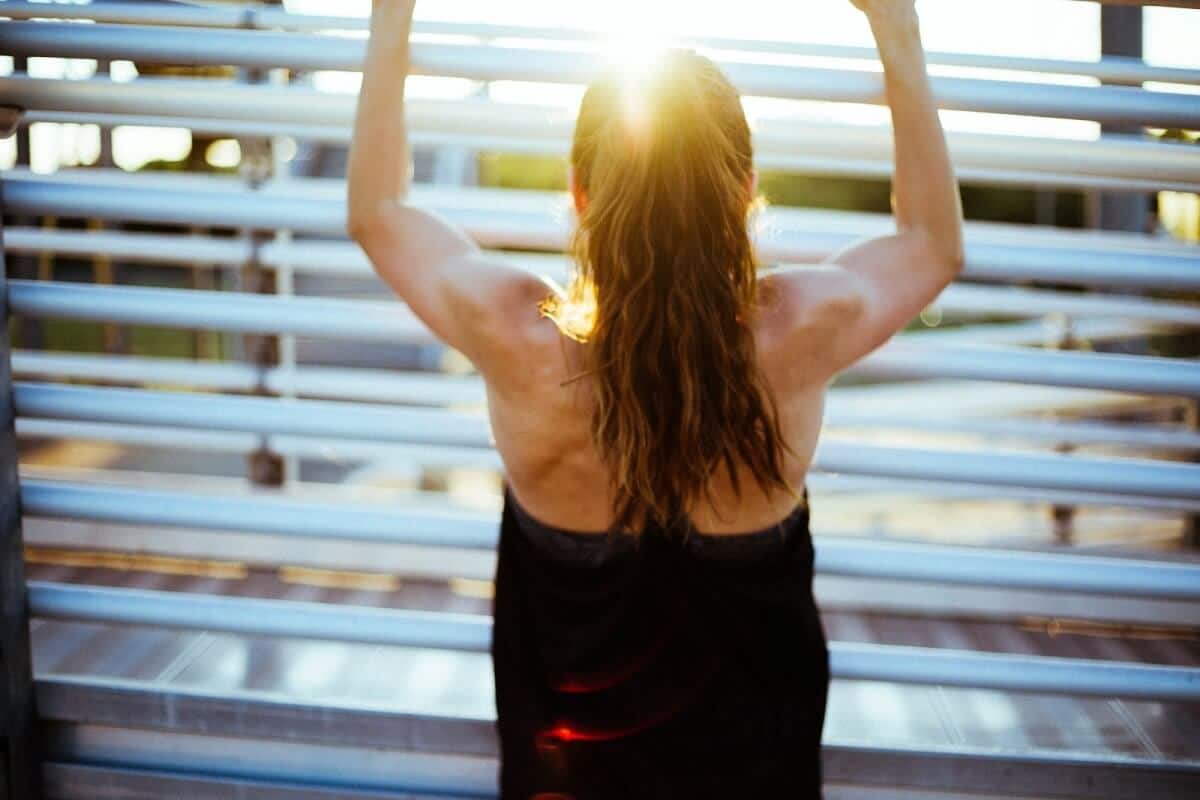 Lyocell is commonly found in a variety of things. It's a main component in conveyor belts and it is also found in bedding, specialty paper, and of course, fashion.
Some of our favorite comfy eco friendly t-shirts are made with the material, and it's also commonly found in both women's and men's sustainable clothing, eco friendly underwear, and ethical activewear.
What does lyocell feel like?
Lyocell is gaining traction as a fabric because it's super soft and feels good on skin.
It is versatile, beautiful, and provides optimal comfort. Its strength and elasticity make it a great long-lasting option, and well worth the generally higher price tags.
Is lyocell stretchy and breathable?
Yes! Because of lyocell's ability to wick moisture, provide breathability, and stay stretchy (even after years of use), it's a material that's commonly found in activewear, including other essentials like eco friendly socks.
It's great for wear on even the hottest summer days—as it won't leave you smelly. That means it won't need to be washed or replaced frequently, saving water and other resources.
Does lyocell make you sweat?
Being so breathable, Lyocell doesn't make you sweat.
In fact, it's a great option for those who perspire regularly or live in humid conditions.
Lyocell is great at absorbing moisture, making it an excellent fabric choice for sustainable yoga clothes and those bikram yoga attendees or people who live in humid or rainy climates.
However, lyocell is NOT waterproof so it's not a suitable fabric for garments intended to actually repel water (like rain jackets).
---
HOW DO YOU CARE FOR LYOCELL?
Like some of your other nicer-end fabrics, some extra care should be taken when caring for lyocell fabric. Be sure to read the washing descriptions on the tag.
The most common question, of course, is "How to wash lyocell?"
Lyocell is a rather delicate fabric and, as such, should only be hand-washed in cold water or washed on the gentle cycle. In fact, washing on cold is generally a good rule of thumb, sustainably speaking, as cold water uses much less energy!
Use a gentle zero waste laundry detergent and hang dry rather than machine dry (which again, uses less energy AND greatly extends the life of your garment, lyocell or not).
As for how to iron lyocell, the answer is to avoid if you can. If you absolutely must iron out a few wrinkles in your lyocell dress shirt (we've all been there), use a warm iron only.
Try to avoid direct heat for longer than a second or two, as it may end up scorching the fabric.
---
WHAT'S THE DIFFERENCE BETWEEN LYOCELL AND OTHER FABRICS?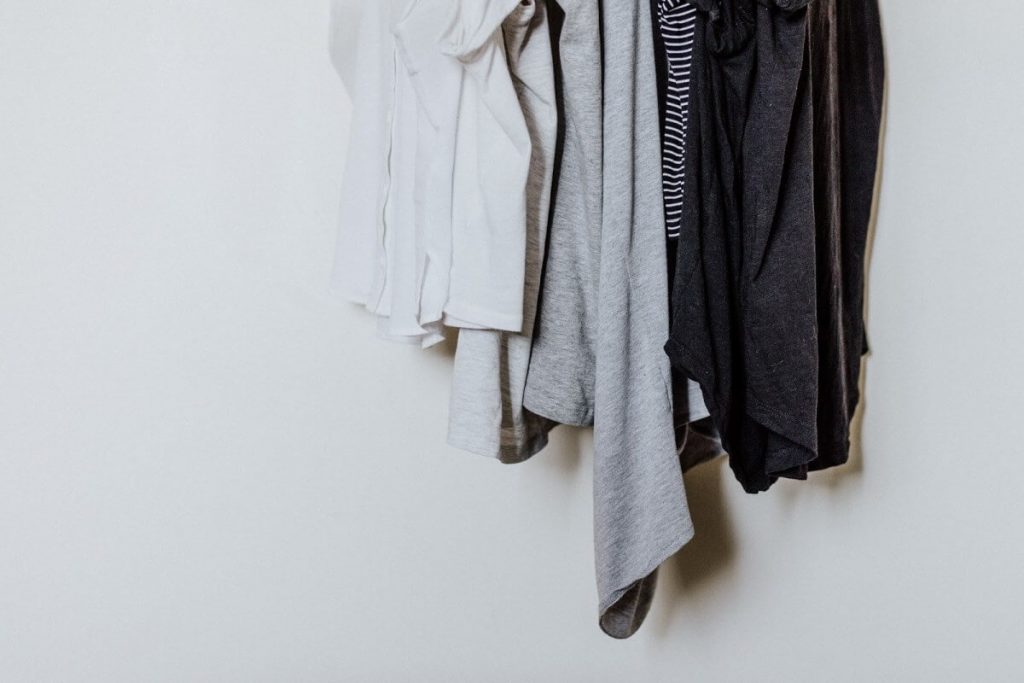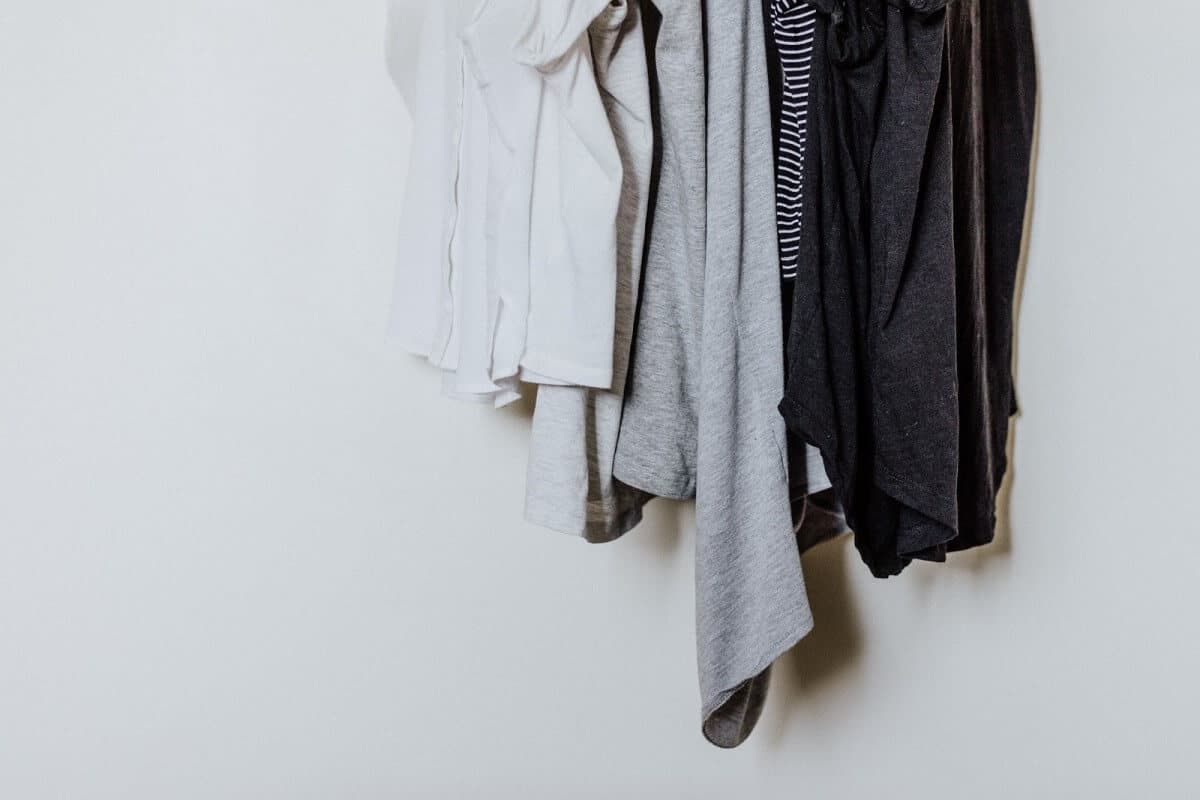 Lyocell vs. viscose
Viscose is another fabric made from plants, but instead of using a non-toxic solvent, the production of viscose requires sodium hydroxide.
Lyocell is also superior on a practical level because, while their use is fairly similar, lyocell is generally more absorbent and breathable than viscose.
Lyocell vs. polyester
The main difference between lyocell and polyester is that polyester is a fully-synthetic fabric, and is synthesized from petrochemicals. Polyester may be cheaper, but it doesn't feel as great and isn't as eco-friendly.
It's also not biodegradable as lyocell is.
Lyocell vs. rayon
Lyocell is technically a type of rayon fabric, considered to be the third generation of rayon.
Over time, many improvements have been made—meaning that lyocell is better at absorbing and releasing moisture, is more comfortable, and is more sustainable than rayon.
Lyocell vs. TENCEL™
Nothing! They're the same thing, TENCEL is simply a brand name, made by Lenzing AG in Austria.
Fun fact Lyocell is also known as Newcell and Excel, too and is made by other suppliers, not just Lenzing.
Lyocell vs. cotton
So, is lyocell better than cotton?
It's certainly more sustainable than traditional non-organically grown cotton (which is one of the world's thirstiest, dirtiest crops.
As far as comparing it to organic cotton (or even cork fabric), the two are fairly similar, but lyocell is still more absorbent than cotton. It's also softer and nicer on the skin!
Oh yeah, and lyocell's production is much more sustainable—requiring only half of the water cotton needs
---
WHICH BRANDS USE LYOCELL?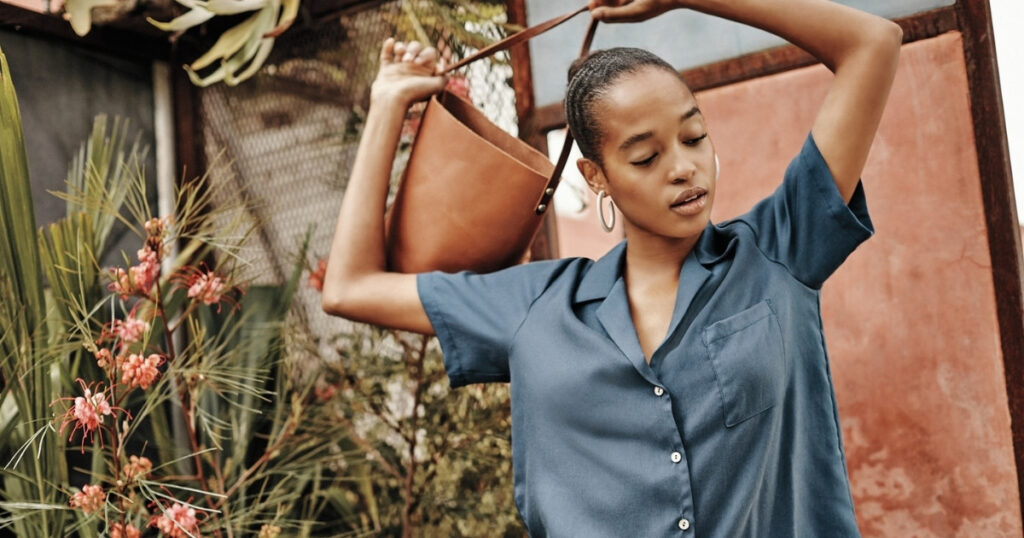 There are a growing number of Tencel clothing brands who have made the switch to tree-derived material and have started incorporating lyocell into their products. 
Companies like, Amour Vert, Allbirds and Patagonia source TENCEL™ Lyocell, the most sustainable form of lyocell made by Lenzing AG.
Chances are, if you're on the hunt for some sustainable lingerie or ethical underwear, you'll come across several other brands who love lyocell as much as we do.
---
FINAL THOUGHTS ON LYOCELL FABRIC
Lyocell is a fabric that has taken the sustainable fashion world by storm—and for good reason.
Not only is it durable and comfy, but it's also one of the most sustainable fabrics out there. It's made using natural materials and doesn't require toxic chemicals to produce.
All in all, we are loving on lycocell!
However, like with anything that claims to be "eco-friendly" these days, it's important to sometimes look beyond the labels and beware of greenwashing.
Some companies are quick to jump on the sustainable bandwagon to get some extra sales.
As mentioned, there are several trusted brands who only use Lenzing AG lyocell, or transparently share their sustainable sourcing practices with buyers.
As always, we're here to help you out with these sustainable fabric guides. We'll do all the researching, so that you can do all the eco-friendly wearing.
---