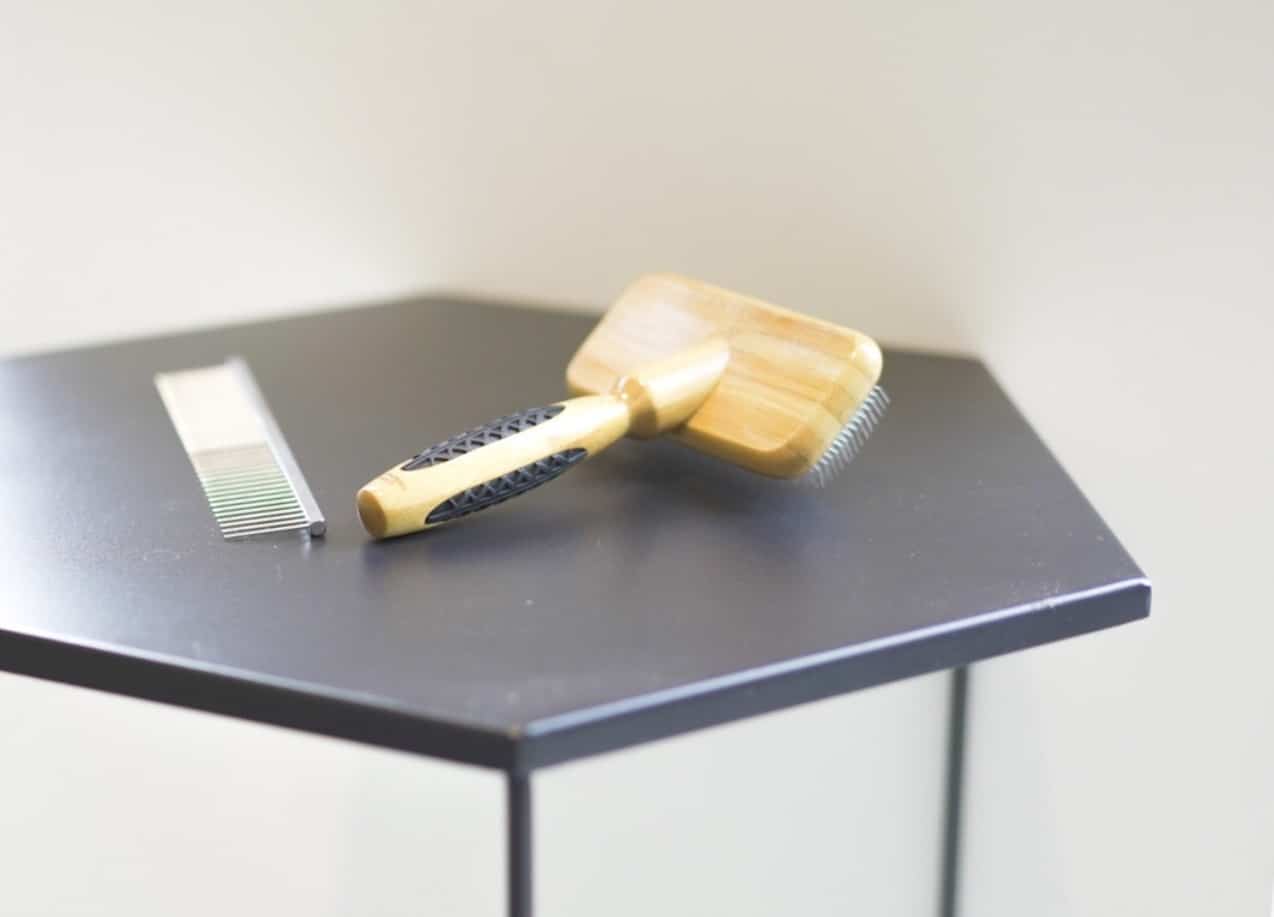 If you've been reading our latest articles, you may have met the latest edition to our family: Taavi, who we've been trying our hardest to make into a zero waste dog.  We love and adore our little (although not so little anymore!) ball of fluff but we'll be the first to admit that sustainable pet parenting comes with a lot of learning curves. If you're just starting to navigate them, it's okay. We're here to (hopefully) help.
Even if you aren't quite on the zero waste dog track yet, there are plenty of other ways to make your pet more sustainable without totally going zero waste.
For this list, we sought out the best sustainable pet products on the market. This means looking for things made of natural and organic components that are safe for both pets and the planet, but not necessarily zero waste (though bonus points if it is!).
While focus is definitely on eco friendly dog products, we didn't ignore our feline friends. Plus, many of these eco friendly pet products, while labeled for dogs, are actually great for many different kinds of pets. 
So sit. Stay. And we'll take the eco friendly leash here and walk you through some sustainable pet products that are paws-itively good for the planet.
FIDO'S FAVORITE ECO FRIENDLY FABRICS
Heel for just a second so we can touch on what makes those on this list eco friendly pet products.
While this list isn't dedicated solely to bamboo pet products (we already covered that here), you may notice some of the best sustainable pet products mentioned here are bamboo. From an eco standpoint, bamboo is sustainable because it requires very little water to grow, removes more CO2 than most plants, and can be harvested without killing the core plant (so you get much more yield out of fewer plants). It can be woven into soft webbing or hardened into things like bamboo dog bowls that are totally non-toxic and hypoallergenic. 
And if it gets chewed up, it can be home composted along with your other kitchen waste making it pretty much zero waste!
Hemp is another sustainable material purr-fect for making sustainable pet products. Hemp is an organic, plant-based fabric, meaning at end of life, it can be composted.  From the earth, returned to the earth. Like organic cotton, hemp also takes relatively little water to grow and process. Hemp pet products range from hemp dog collars, hemp dog toys, hemp dog treats, and more!
QUICK LINKS FOR ECO FRIENDLY PET PRODUCTS 
Let's start from the ground up with eco friendly dog beds that go on the ground!  Instead of beds filled with plastics and virgin synthetic fibers, lots of companies are making environmentally friendly dog beds out of recycled materials!
The best eco friendly dog beds are by Montana-based West Paw Design, a certified B-corp that stuffs their Montana Nap plush pads with recycled plastic bottles! Read more about this patented IntelliLoft stuffing.  Best of all, West Paw Design is easy to find on Amazon U.S., Amazon U.K. and Amazon A.U..
Big Shrimpy uses a similar stuffing with organic fiber exterior.  Best of all, you can send in your old or trashed dog bed to them and they'll recycle it properly for free.  Other companies using recycled bottles for filling with organic fiber outers include P.L.A.Y., Harry Barker, and Greener Pup.
Muttropolis also makes a huge selection of eco friendly dog beds, including bolster beds, pillow beds, orthopedic beds, and extra durable outdoor beds.  These overstuffed cushions not only look cozy enough to entice us to cuddle with our pets on them, but they are stuffed with hypoallergenic Sustainafill™ eco-friendly filling.
For those handy with a needle and thread, make your own environmentally friendly dog bed. For the outer sheet, use upcycled towels or sheets you planned on throwing away, or see if your local coffee shop has any old hessian bags laying around. Fill the outer sheet with raw sheep's wool batting, which is all natural for your pup and necessary for the sheep it comes from. If you live in the UK, you can buy it from directly from farmers on Etsy. 
If you want a frame in which to put one of these cushions, this bamboo pet hammock is not only made of a fast-replenishing resource, but adds a touch of elegance to any dog-hair covered cushion. For cats, spruce up your sofa with an over-the-arm bamboo cat bed or this bamboo igloo bed, complete with an environmentally friendly and non toxic liner. 
Speaking of bamboo pet beds, a bamboo pet cooling mat is an absolute must for warmer seasons and climates. Dogs especially have LOTS of fur and they can only shed it to a point. These bamboo fiber mats give them a place to cool down. They're designed to be ultra breathable and moisture wicking, unlike cotton and hemp which just absorb moisture. You can find lots of options on Amazon US and Amazon UK. 
Hemp Organic Life on Etsy makes tons of great hemp dog beds and hemp cat beds.  Their hemp pet beds (which have thousands of great reviews) are made of non-dyed natural Flax linen outer and hemp fiber filling.  They also make organic wool pet rugs to place outside or just around the house where you pet might occasionally nap. 
If you have small pets, like rabbits, hamsters, or guinea pigs, line their cage with Fiber Core ECO bedding, a shredded bedding material made out of completely non-toxic recycled paper. 
2. ECO FRIENDLY DOG TREATS
Finding a natural and eco friendly dog treat solution is so important for pets. Just as we don't want to feed ourselves a bunch of junk, we don't want to give it to our dogs either.
Ideally an eco friendly dog treat brand would be zero waste (or at least come in some form of thoughtful packaging) but that's a pretty tall order given government regulations regarding consumables. For this list, we prioritized safe, natural ingredients. 
We'll start with the best eco friendly dog treats, or those that are also zero waste. Hugo's Pawtisserie is a new company that sells naked and grain-free dog treats. Australian pet owners can find zero waste treat options on Biome. 
Antlers work for this, too, especially as a substitute for chemical-rich rawhide. You can even find lots of wild-sourced antlers on Etsy. 
While not zero waste Organic Dog Chef offers a huge selection of flavors of these all natural organic treats. They're not actually vegan as most contain eggs, but no actual meat so they don't support the CO2 intensive cattle industry. 
For especially hyperactive pups, Pet Honesty makes all-natural hemp dog treats that are calming and anti-inflammatory. 
Of course, as with many sustainable products, make your own eco friendly dog treats! 
When we got Taavi, we were amazed at how hard it was to find eco friendly dog toys. So many are chalk full of endocrine disrupting BPAs and toxic lead.  They're especially pervasive in chew toys (which often get eaten!).  Imagine our horror when we imagined Taavi consuming the things we try so diligently to avoid ourselves. 
Fortunately, there are plenty of far more healthy, non-toxic, AND eco friendly dog toy options to be chewed on.
Bamboo dogs toys are arguably the best eco friendly dog toy solution, but they're aren't many options out there at this time. Wagging Green Pet Shop, which makes bamboo squeakers and tug toys, are pretty much it for eco friendly dog toys. For cats, For Mew Shop makes bamboo "mewdle" teaser wands and Catopia9 uses wool and bamboo to knit catnip-infused crochet critters.
Speaking of stuffed critters, these may not have a long lifespan if your dog is anything like Taavi, but they can provide some much needed canine comfort. 
First, see what you can scrap together out of things already in existence, like by sewing your own out of old fabric scraps. Try to repair destroyed toys as best as possible. We like to use second hand stuffed animals from thrift shops and op shops; that way they get a second life. 
If you do decide to buy, Purrfect Play makes all kinds of plush hemp dog toys (and some hemp cat toys).  Many with squeakers and we all know how much dogs love squeakers. If you live down under, Biome sells similar hemp dog toys. For something a bit more durable, hemp rope rugs provide a fun way to interactively play with your dog. Find them in the U.S., U.K. and A.U. Remember, if your dog does chew through that hemp, just compost it! 
If you have particularly heavy chewer, look for products made of 100% real rubber. Avoid plastic and vinyl, which are known to have those blasted BPAs. Chewber makes an ultra durable eco-friendly chew toy out of natural rubber, made right in the USA. 
KONGS are another excellent option that we use. They're also made of natural rubber and are so durable, even Taavi hasn't managed to destroy one. We like hiding some of those eco friendly dog treats in them. It occupies Taavi for hours…well maybe not hours, but at least a good 20 minutes! 
4. ECO FRIENDLY POOP BAGS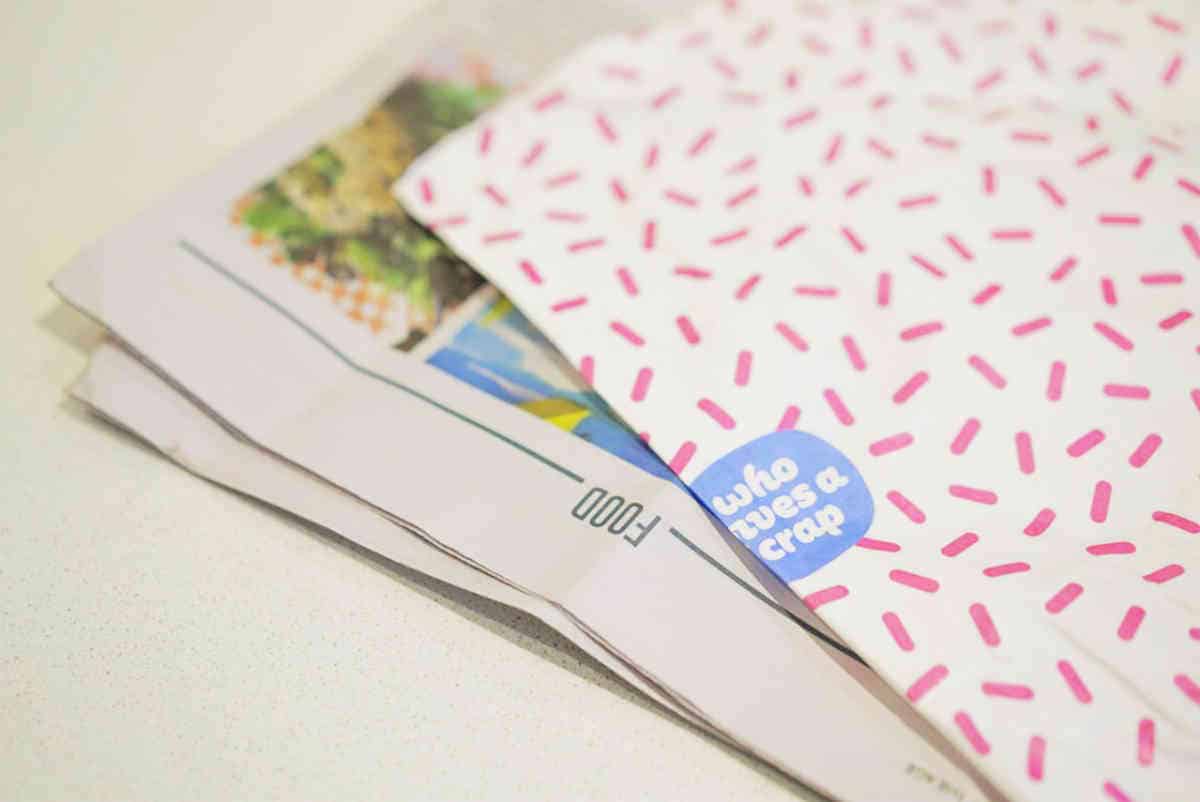 An eco friendly poop bag is perhaps the most important sustainable pet product you can buy. Why? Because picking up your pet's poo is priority #1 for responsible pet ownership. Littering is sh*t…especially when it literally is. We talk more about why this is so in our Zero Waste Dog article. 
For sustainable waste management, use compostable zero waste dog bag rolls. This is a great eco friendly poop disposal option as long as you use them as intended. In other words, as long as you actually compost the compostable dog bags, you're golden!  
You can find lots of compostable dog bag rolls online. A good brand is the Bio Bag (available on Amazon and in Australia from Biome) – read more on their compostable credentials here.  
For something even simpler and more zero waste, you can use old newspaper like we do, there is a slight risk of poopy fingers but you do quickly get the hang of it! For at-home use, we just poop n scoop straight into the toilet which works exceptionally well! We use an old dustpan and brush but you can also use the classic Pooper Scooper
5. ECO FRIENDLY CAT LITTER
Let's not forget our feline friends! To make your cat's business more sustainable switch to sustainable kitty litter, such as that based with corn, grass, or wood. Brands like Only Natural Pet, Purina, Mayfield, and Cat's Best all make natural compostable cat litters (just make sure you compost it separately from your other waste). You can find these in the U.S. and U.K.
Please note that you should not flush cat poop due to parasites specific to cat digestive systems.
6. ECO FRIENDLY DOG COLLARS AND LEASHES
This one is a no-brainer sustainable pet swap, because things like bamboo dog collars are super easy to find!  The best bamboo dog collars we've found are by Wagging Green Pet Shop, who also make adjustable bamboo dog harnesses and bamboo dog leashes.
Other great bamboo dog collar options include personalized embroidered ones by  Whiskazz and Pawzz (which then acts as a 2-in-1 solution for sustainable dog tags!) and Molly Mutt. Find Molly Mutt collars on Amazon US and Amazon UK stores.
For a hemp dog collar, Wigglywoos Pet specialized in simple and effective products, using both organic cotton braids and hemp webbing to make eco friendly dog collars and leashes.  Even the coloration is natural and derived form things like tea staining.  Our favorite Wigglywoos product is their Just Hemp Dog Harness, a step-in harness that's so easy to get your dog into. Plus, with no neck loop, it doesn't apply any pressure on your pup's tender throat.
For something a little flashier, Teller Hill also makes tons of eco-chic hemp dog collars and hemp dog leashes. Earthdog also makes a small selection of hemp dog collars with leashes to match. They're available on Amazon U.S. and U.K. 
Fear not, Aussies! Biome has your sustainable pet needs covered with both cork and hemp dog collars.
You can even get an upcycled eco friendly dog leash made from things like old climbing ropes. If that gets your inner goat, check out do-good companies like Wilder Dog, Mountain Dog, and Ropes for Rescue. 
7. ECO FRIENDLY PET BOWLS
When it comes to eco-friendly pet bowls, the only thing we downright want to avoid is plastic (which again, can leach toxic BPAs into your pet's food and water).  Materials like ceramic and stainless steel are widely available and far safer for pets.
The best eco friendly pet bowls, however, are bamboo!  Remember how we mentioned bamboo can be hardened into firm fiber?  That's what bamboo dog bowls are made from, and it's pretty much unbreakable and chew-proof. 
Our favorite is the minimalist-looking Beco Bowl, though it's only currently available in the US and UK. The Green Pet Shop's bamboo dog bowls, however, are available in Australia, as well as the US and UK.
If those are a bit too plain looking for your funky pupsicle, Dylan Kendall Home makes similar bamboo dog bowls bursting with bright colors.  They also make raised bamboo dog bowls stands that can hold stainless steel and ceramic inserts.  Lots more options for these as well on Amazon US, Amazon UK and Amazon AU.
For U.S. readers always on the go, check out Go Bento Pet's portable stainless steel pet bowls.
8. ECO FRIENDLY DOG GROOMING
Whether you have a high or low maintenance dog breed, brushing your pup on a regular basis help keeps them clean and knot free (not to mention free of other dangerous fur burrowers like ticks). It also helps reduce shedding, which is good for you and reduces the need for wasteful lint rollers.
Bamboo dog brushes are the most sustainable grooming tools out there, but even they're not perfect. Often the bristles aren't compostable even though the handle is. In these cases, remove the bristles is you ever need to compost the brush. There are tons of such options on Amazon (including U.S., U.K., and A.U.) and Etsy.
The exceptions to compostable-bristles are bamboo dog brushes with boar's hair bristles (of course not vegan) and Bampooch's bamboo pet brush which has totally bamboo bristles as well as a bamboo handle. For Aussies, Greenbone sells something similar.
If your mutt gets really messy, you might have to toss the brush aside in favor of some soap. Fortunately, eco friendly dog shampoo options are numerous these days. Since we aim for a zero waste dog on top of an eco friendly one, we're all about the dog shampoo bars. 
Don't forget to wash behind and in the ears!  Nudie Naturals makes the perfect all-natural pet ear cleaner
9. ECO FRIENDLY PET CLEANING PRODUCTS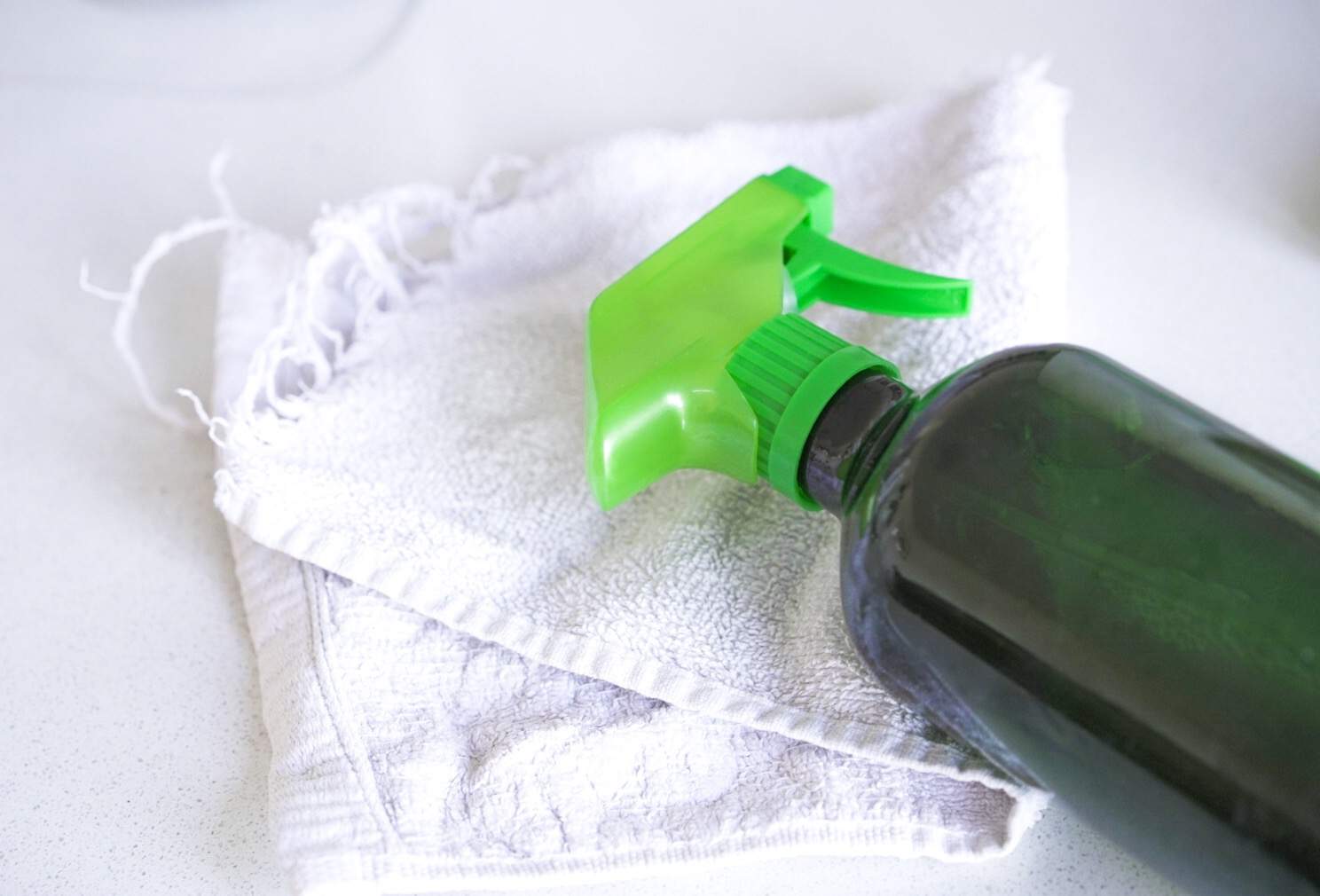 Finally, to clean up after those little furry tornadoes, sustainable pet cleaning products ensure a safe pet environment, both in your home and the earth as a whole!
The best eco friendly pet cleaning product is one you can make yourself out of simply mixing white vinegar and baking soda. While the vinegar may not smell the best (especially in things like upholstery where it might linger), this is not only inexpensive and pet safe, but gets much closer to being zero waste. Check out three different homemade pet cleaner recipes here.
Otherwise, setting aside al the toxic chemical products out there, there are essentially two kinds of eco friendly pet cleaners: plant based and enzyme. 
Plant-based ones are pretty self explanatory, and they're the most natural option. Some great plant-based natural pet cleaners are those by Sunny & Honey and  Angry Orange. The latter's Natural Pet Odor Eliminator, which "Smells like Heaven, Works like Hell" is made by cold press processing orange peels and meets FDA-GRAS standards. 
Enzymatic pet cleaning products are better for bigger pet messes and particularly sinister stains.  They may sound a little scary, but they are totally non-toxic and biodegradable. They essentially utilize the power of enzymes, or biological compounds produced by all living creatures. Enzymes naturally speed up chemical reactions and thus are great at quickly breaking down things like urine, vomit, and doggy doo.
Biokleen's Bac-Out pet cleaner are good sustainable examples of these, and can be found in the  U.S. , U.K. , and A.U. They also have plant-based products for lesser messes.
FINAL THOUGHTS ON ECO FRIENDLY PET PRODUCTS
Pets are part of the family, no sniffs or butts about it. Because of that, we need to be as mindful about what we expose them to as we are ourselves. The best thing about being conscious about the things we give our pets is that those products end up being better for the environment, too. Eco friendly pet care reduces your pet's planetary pawprint. 
As you can see, there are so many pawsome companies starting to take sustainable pet care as seriously as we all do. There's no shortage of eco friendly pet products on the market, with more and more popping up each day. 
We hope this guide has helped you sniff out some sustainable pet products to make your pup healthy and happy. If you know of any doggone good we missed, raise your paw and let us know!
*This post contains affiliate links. This means we get a small commission on some of these products, at no extra cost to you. To learn more, click here*
Other articles you might like …