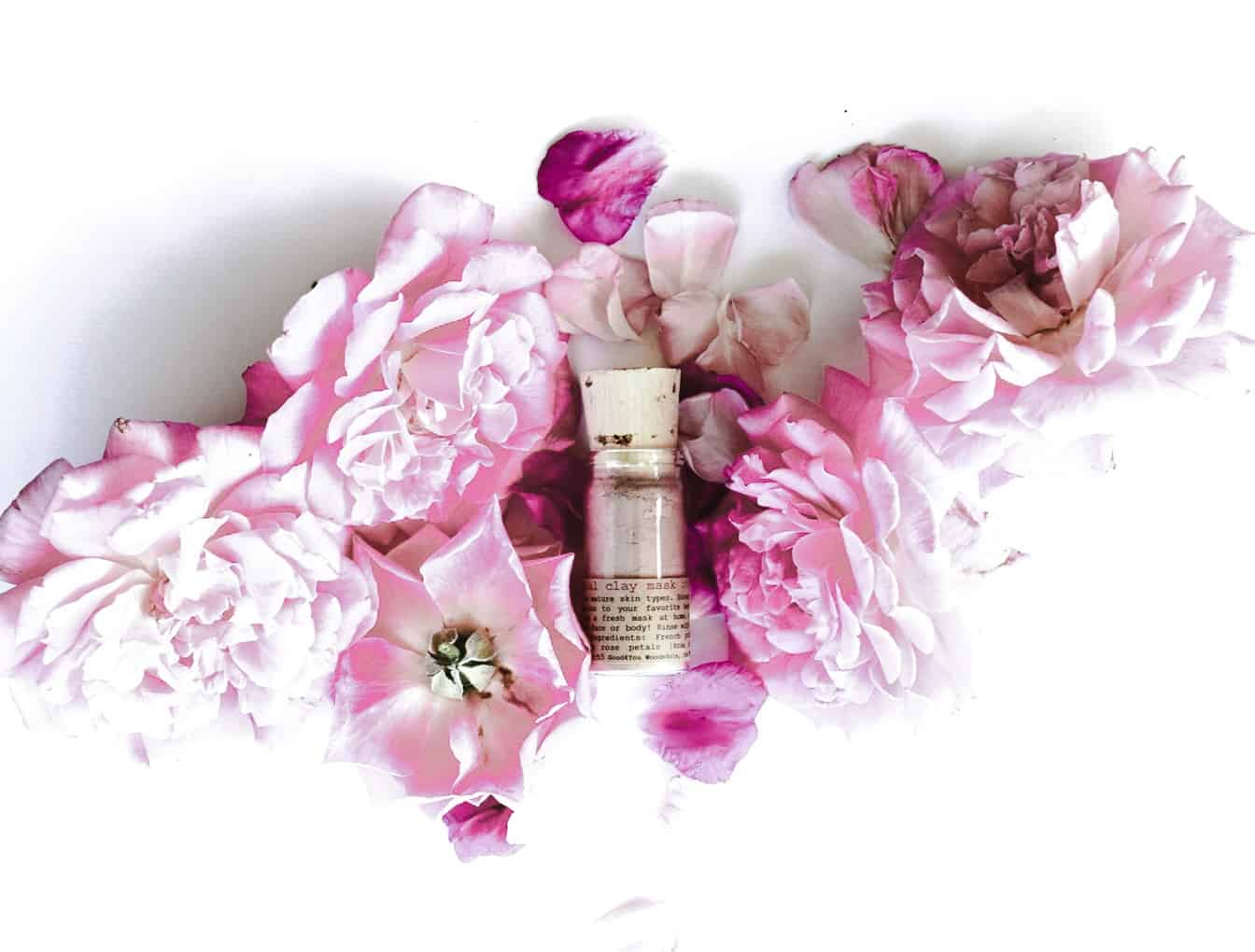 Image kindly provided by Plant Makeup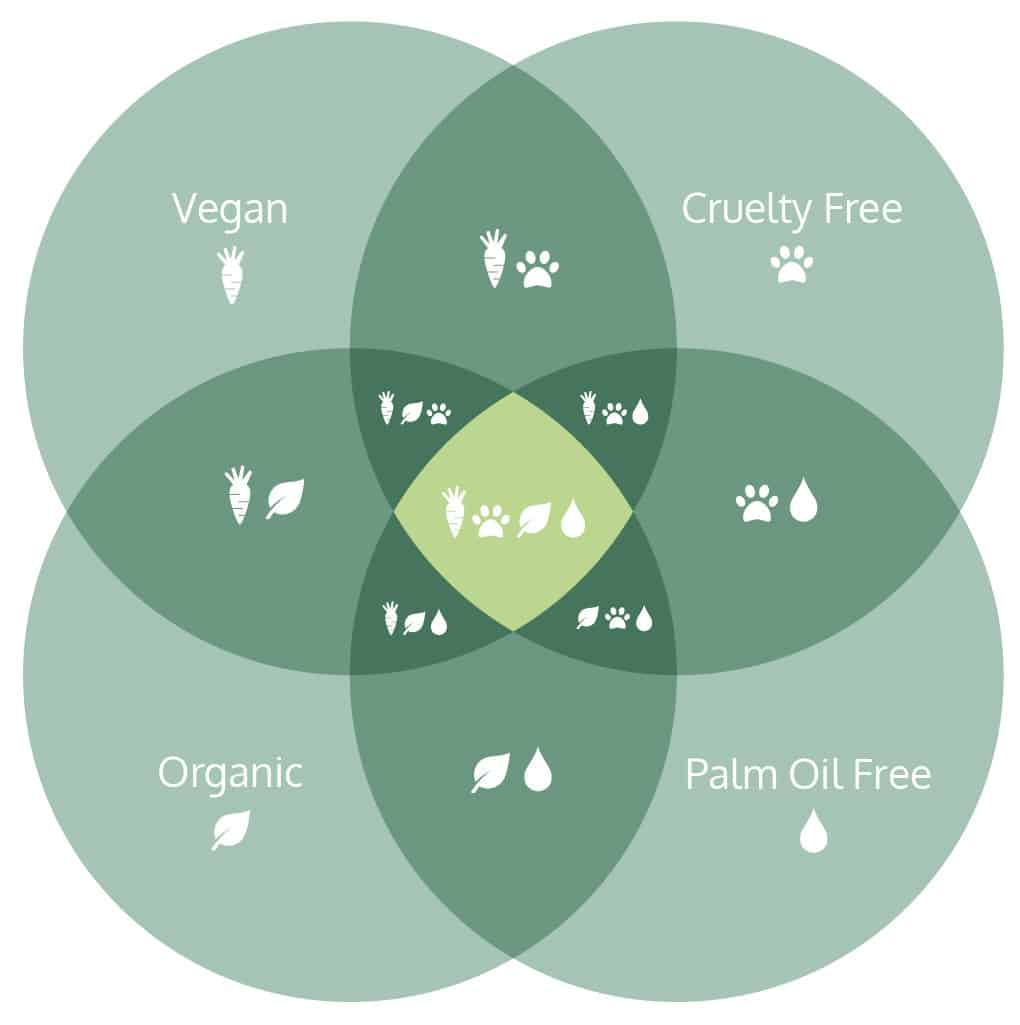 Founded by the lovely Jes, who uses roses, flowers, roots and herbs (among other things) to create her unique range of natural skin care and makeup
All Plant Makeup's products are vegan (with a few exceptions) and always cruelty-free, 100% natural and palm oil free
Most of their packaging can be reused or composted
All their ingredients are "local or organic, gmo-free + sustainably sourced"
Available: Plant Makeup
Plant Makeup is another fabulous brand that we found on social media when looking for inspiring brands that are changing the face of the beauty and cosmetics industry. Founded by Jes who is clearly an ultra-talented and focused creative. She not only built this impressive brand but is also an artist, musician and co-founder of a charity collective (more on this below). Read more about Jes here.
Jes started out experimenting in a medicinal herb greenhouse. She initially made plant based paints and then organic herbal teas which ultimately developed into an appealing range of beauty products and botanical fragrances. She's sold her handmade creations at farmer's markets, on Etsy and now exclusively via her beautiful website and through select retailers.
We were most impressed by Plant Makeup because of their determined focus on the environment and protecting what matters:
"We have a great respect for nature and only want to inspire + spread a message of conservation, protection and awareness through anything we offer back to the world."
WHERE THEY LAND ON SUSTAINABILITY

Plant Makeup is a 100% cruelty-free brand. They do not test on animals, do not buy from suppliers who test on animals and they do not sell any of their products in China

Plant Makeup's range is mostly suitable for Vegans. Very thoughtfully, they have a dedicated section on their website – see here for their vegan range. The only products that are not vegan are their honey masks and some of their lips balms which contain beeswax. Jes and her team have formed a personal relationship with their local bee supplier to ensure their beeswax is as ethically sourced as possible

Plant Makeup have an exceptional ingredients sourcing policy. All of their ingredients used in their formulations are either "locally grown, foraged locally, ethically wild crafted, fair trade and/or certified organic". Its also worth mentioning that they're all free of carmine, chemicals, dyes, mineral oils, nano minerals, parabens, synthetics and toxins. Their philosophy is all about using 100% natural whole ingredients. All the colors in their makeup are derived from plant and earth pigments and their skin care creations are based on "ancient + folk plant medicine preparations thus manifesting not only natural beauty, but healing beauty"


We're so impressed with Plant Makeup's thoughtful approach to packaging. This is always a strong indication of brand going above and beyond the bottom line. All Plant Makeup's packaging is either compostable, reusable or recyclable. Their shipping packaging includes tissue, paper and cardboard made from recycled materials and may contain biodegradable packing peanuts made from organic corn and potato starch. They also sometimes use upcycled materials, such shipping boxes and all their packages are sealed with biodegradable tape

As mentioned above, Plant Makeup source all their ingredients ethically (including their Mica and Beeswax). Much is sourced locally and otherwise, where possible, are fair trade certified. They also grow some of their own ingredients, including: beach roses, mints, yarrow, mugwort, queen anne's lace, sweet fern, Japanese honeysuckle and purple loosestrife

Jes co-founded "Plant Family",  a collective which raised $10,000 for Standing Rocks Medic and Healer Council, $1000 for United Plant Savers and donated products to Farmacopia in California to help victims of the wild fires
Jes has really created something special with Plant Makeup. Not only is Plant Makeup an incredible contributor to the sustainable beauty movement but (based on the extensive reviews on the old Etsy store), these products also work exceptionally well. We're excited to have found Jes and her lovely creation and are proud to support the work she is doing!
We hope you find this guide useful! If you have any questions/comments/thoughts, leave us a comment or get in touch – we'd love to hear from you!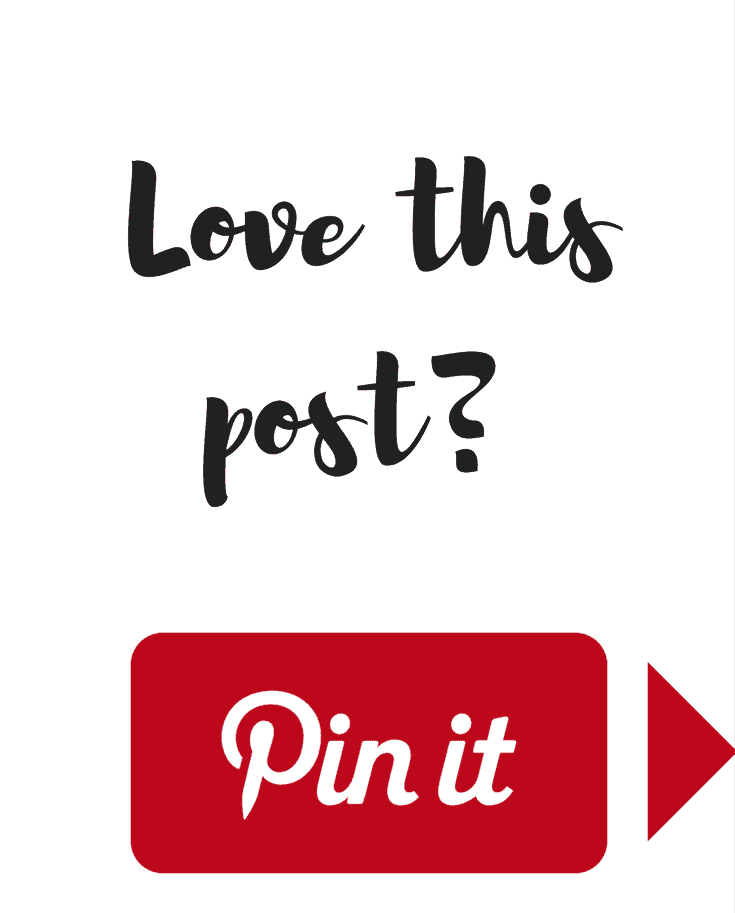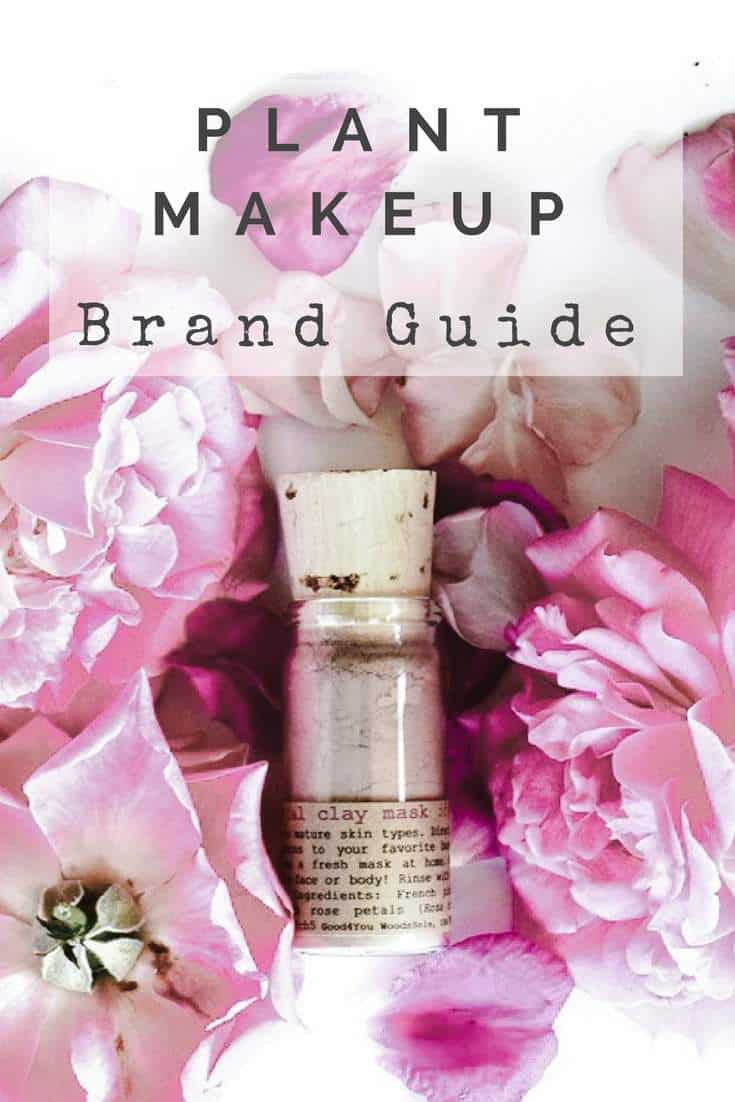 *Sometimes our posts contain affiliate links. If you buy something from a featured brand we may earn a few cents. To learn more, see 
here
.