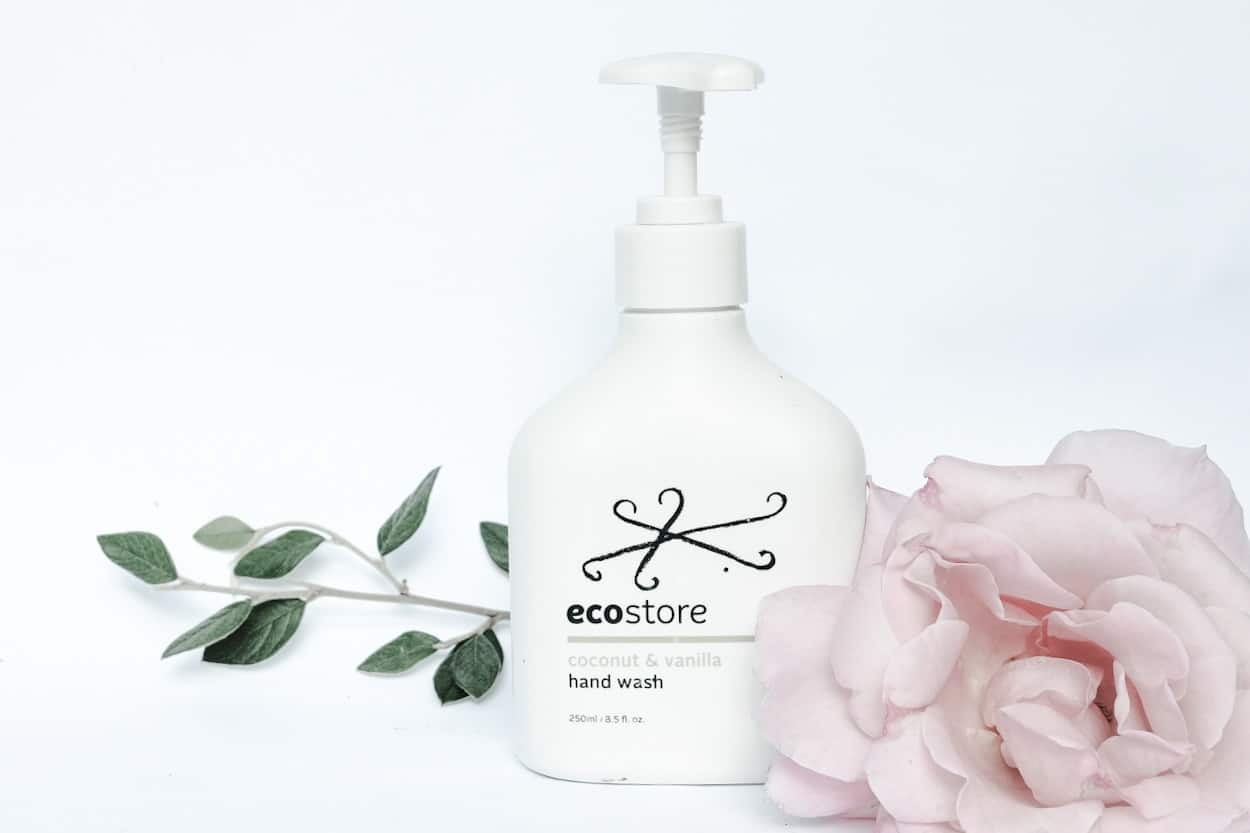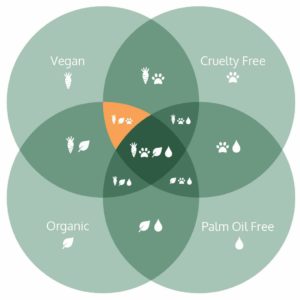 Based in New Zealand, ecostore is a multi-award winning brand that was launched in 1993 in an eco-villiage (of course!)
Leading-Edge on our sustainable ingredient scoring, with all their products being natural, cruelty-free, vegan (with the exception of a few) and contain genuinely sustainable palm oil
From sugarcane packaging to renewable energy to ethical sourcing, they're a sustainable beauty pioneer
Availability:   Nourished Life  |  ecostore USA  |  ecostore AUS
ecostore takes us way back to circa 2008 when we used to live in Auckland, New Zealand and used their brilliant products on a daily basis.
It was founded in 1993 in an eco-village  based in North Island, New Zealand by Malcolm and Melanie Rands. ecostore is a truly ethical and sustainable beauty pioneer, there's no doubt that their priorities are their customers' health as well as the health of the environment (in equal measures).
Since ecostore's inception in a small but beautiful corner of the world, they've hit some pretty impressive milestones. Their New Zealand factory is the first of its kind in Australasia to achieve ISO14001, Enviromark Diamond and carboNZero certifications (more on this below). They've also taken home a number of awards, including not one but two Green Ribbon Awards for sustainable business leadership, the Canstar blue award for Most Satisfied Customers in the laundry category for two years running, Mega Efficiency Innovation category and Sustainability Champion Award at the NZI National Sustainable Business Network Awards which are New Zealand's longest-standing and pre-eminent sustainability awards.
They've built up a range of super-eco and effective products (trust us we've tried our fair share!) over time from body, baby and skin care products to laundry and cleaning products.
Here's the specifics on how they back it all up with some of the best sustainability metrics out there:
WHERE THEY LAND ON SUSTAINABILITY

They're a member of PeTA's "Beauty Without Bunnies" program and specifically state that they do not test (nor do they get any third parties to test) any ingredients, formulations, or finished products on animals and that they carry out their own large-scale in-house testing on consumers. When it comes to selling in China, they sell their products online which means they're not required to be tested on animals

While not certified organic, ecostore use specific plant and mineral based ingredients. None of their plant based ingredients are genetically engineered or modified. All ingredients are from natural and or renewable resources, are biodegradable and have the lowest hazard rating in terms of health and environmental safety

While ecostore is not a completely vegan brand (some products contain manuka honey and goats milk) majority of their products are suitable for vegans

While ecostore use palm oil we believe they've adequately addressed the industry's sustainability issues. ecostore is committed to managing their own supply chain of palm oil, they fully engage with their suppliers and not only ensure that they meet RSPO and GreenPalm requirements (which if followed correctly would ensure a sustainable palm oil industry – see our article on 'sustainable palm oil' and the RSPO) but also contractually require them not to destroy any high, medium or low carbon stock forest areas

From a packaging perspective, ecostore do a great job. Not only is their packaging fully recyclable but much of it either comes from recycled material or is made using renewable sugarcane plastic – a far more sustainable alternative to the usual petroleum based plastic bottles.  ecostore wraps delicate items in newsprint and 'green beans' are used to pack boxes (they are made from corn & potato starch, and are completely biodegradable). They are also experimenting with a number of other interesting packaging and recycling initiatives, one of the most interesting is a closed-loop recycling trial where two portable recycling stations are travelling around their local area collecting used ecostore bottles and directly recycling these to create new ecostore bottles or laundry scoops. Read more about these exciting initiatives here

ecostore have taken home the coveted Green Ribbon Award twice in recognition of their commitment to sustainability (in leadership and education). They're also accredited under The Enviro-Mark Programme (which requires the strictest environmental management systems and policies to be put in place) and The CarboNZero Programme (which requires companies measure their carbon emissions, put into action plans to reduce their carbon footprint and purchase carbon credits to offset any remaining emissions to achieve net zero emissions). As for energy consumption, ecostore built New Zealand's first net zero energy building. They installed 48 solar panels on the roof of their Auckland premises, absorbing enough renewable energy to power the entire building's electricity needs so they're entirely self sustaining. Read more here

ecostore is certified to carry the Child Labour Free Logo. Child Labour Free is an organisation that works with brands and business to ensure their supply chains operate ethically and do not use child labour

Ecostore is connected to, and funds much of the Fairground Foundation's work, a not-for-profit charitable trust involved in education, stewardship and advocacy for sustainability and environmental restoration
ecostore is simply an inspirational brand. They've considered just about every sustainable and ethical issue, from selecting natural and healthy ingredients to packaging and renewable energy to ensuring fair prices and labor, oh and they fund a charity which is working towards a sustainable future! For these reasons, we're proud to support this exceptional brand.
We hope you find this review useful! If you have any questions/comments/thoughts, leave us a comment or get in touch – we'd love to hear from you!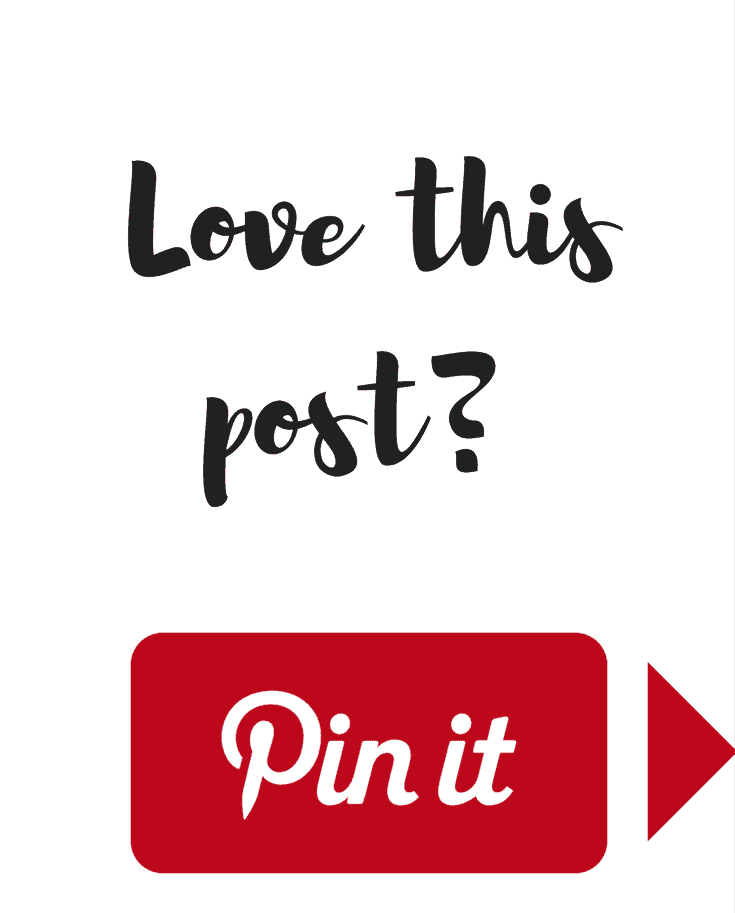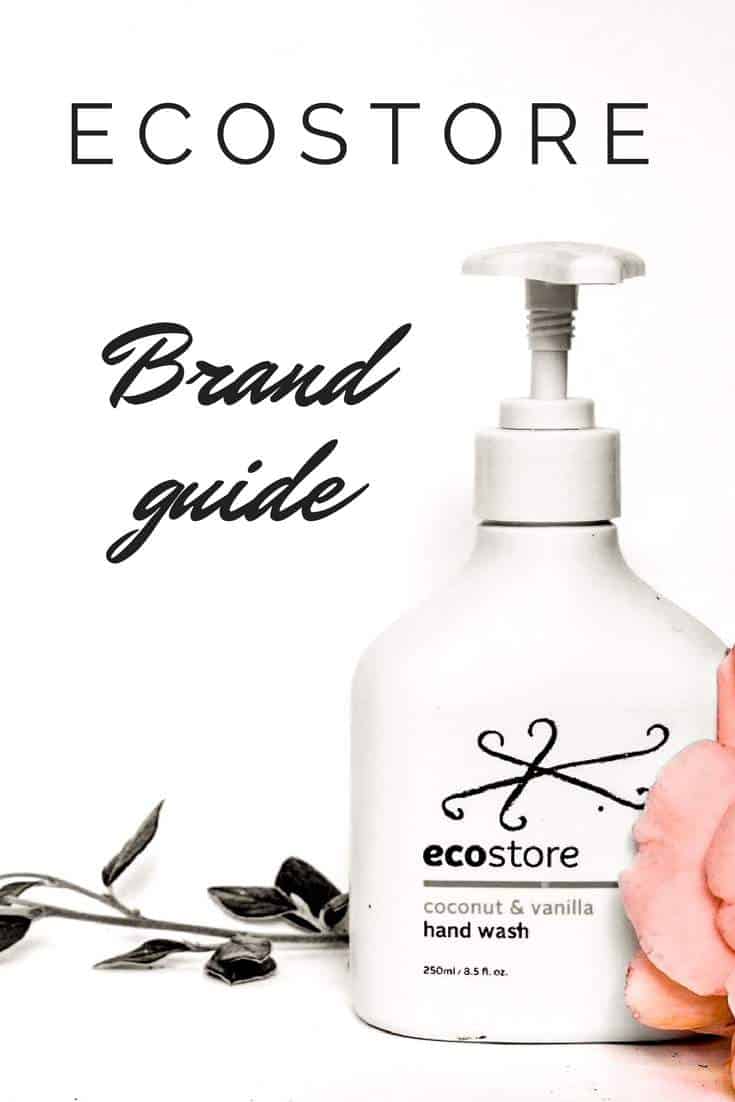 *Sometimes our posts contain affiliate links. If you buy something from a featured brand we may earn a few cents. To learn more, see 
here