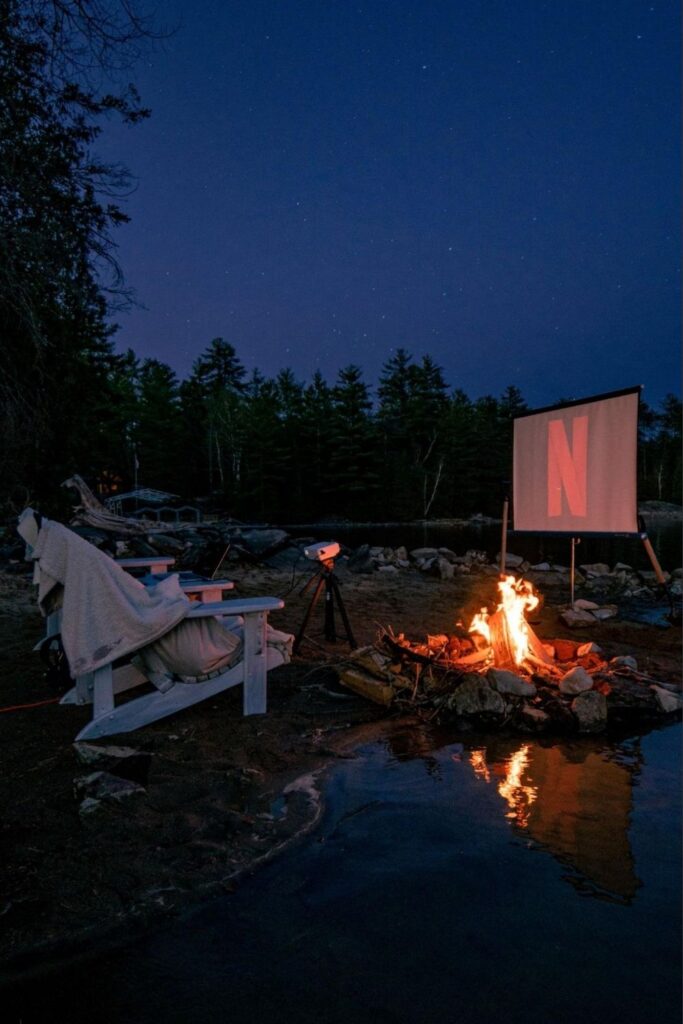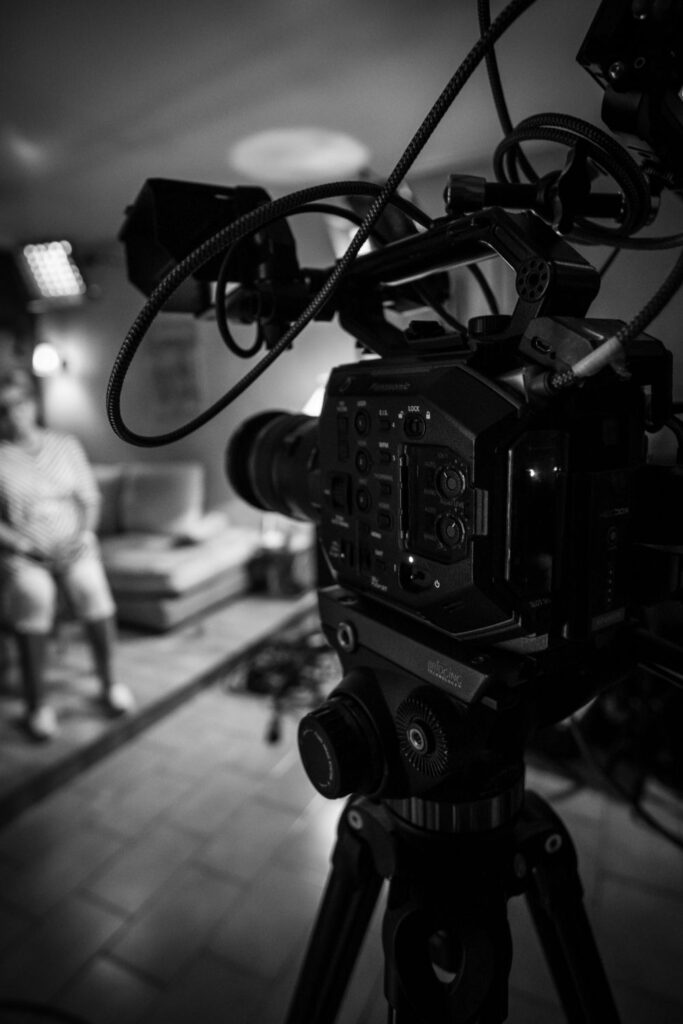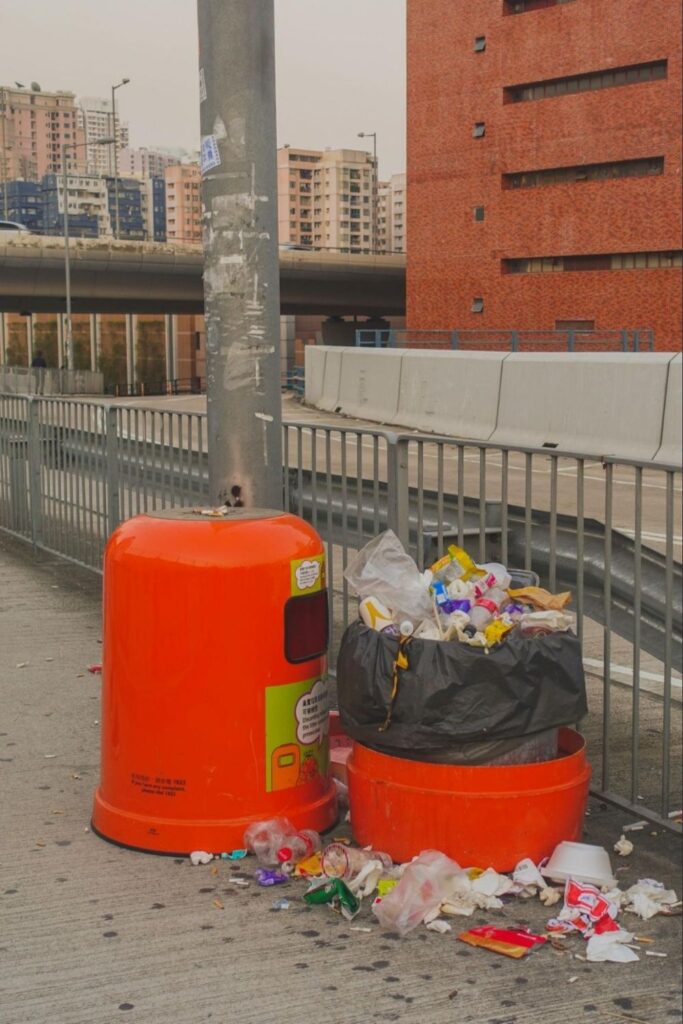 11 Zero Waste Documentaries to Give You the Facts and Inspire Change
Sit back, relax, and learn how to save the world.
Spending an afternoon with a marathon of environmental films can be informative, inspiring, and, dare we say, fun.
And if you're one of many people wondering "what is zero waste", spending a few hours with these talented filmmakers is one of the best ways to dive into the movement.
Not only will they teach you about different types of plastic and how to avoid them, but that the zero waste movement is about a whole lot more than just plastic.
They cover everything from what it means to achieve a circular economy to the ways the plastic problem distracts us from other things like increasing biodiversity.
In learning these things, you'll be well on your way to adopting a zero or low waste lifestyle and be someone who considers all aspects of a product—what materials, how it's made, how it's disposed of—so you can make some simple changes to decrease what you send to the landfill. 
Grab some (plastic-free) snacks, dim the lights, and let a zero waste documentary change your life.
*This post contains affiliate links
1. A PLASTIC OCEAN
If you're looking for a zero waste documentary on Netflix, don't overlook the 2016 film A Plastic Ocean.
The documentary is directed by Craig Leeson, an Australian journalist dedicated to investigating the impact our obsession with plastic is having on the planet—specifically our oceans.
If you want a deeper understanding of the hidden beauties of our oceans, as well as how they're being heavily polluted by our plastic addiction, this is the documentary for you.
---
2. BLUE PLANET II
Our favorite person on Earth (David Attenborough) has also played a key role in protecting it!
Sir Attenborough went to town with Our Planet and his narration of the follow-up BBC docuseries Blue Planet and Blue Planet II are just as memorable.
This 2017 nature documentary also explores the planet's oceans, but instead of focusing on how we're destroying them, it focuses on why we should be protecting them.
Witness "creatures beyond our imagination", as well as how human actions are influencing them.
Plus, this is one of the most influential documentaries around for inspiring zero waste habits.
Join the countless individuals and organizations who have been influenced by the 'Blue Planet effect' and are making changes to help protect our oceans!
---
3. THE STORY OF STUFF
If you don't have an abundance of time, but want to take a look at how our abundance of stuff is ruining our planet, check out The Story of Stuff.
It's no surprise that our crazy levels of consumption are having an impact on our planet. This documentary takes a look at exactly what that impact is.
The fast-paced and fact-filled short is just 20-minutes long, but presents several environmental and social issues—as well as how we can come together to make a better world.
Since the film was originally released in 2007, the filmmakers have made several other animated shorts on topics like plastic and water.
If 20 minutes isn't enough for you, check out its companion zero waste and sustainability book by the same name, which dives much deeper into all the topics covered.
---
4. PLASTIC PARADISE: THE GREAT PACIFIC GARBAGE PATCH
Are you familiar with the Midway Atoll?
If not, you're far from the only one.
It's thousands of miles away from the closest cities and people, but thanks to a mysterious phenomenon, it's becoming more well-known.
In fact, you may know this remote place by another name: The Great Pacific Garbage Patch.
In Plastic Paradise, documentary maker and journalist Angela Sun takes a trip to the mass convergence of plastics from three continents.
She chats with researchers along the way, giving viewers insight on how that discarded water bottle has to end up somewhere, and there's a good chance it will end up in this giant patch of floating garbage.
---
5. NO IMPACT MAN
No Impact Man follows Colin Beavan, a Manhattanite who sheds his high-consumption lifestyle with his family, documenting their journey as they attempt to make no net environmental impact.
But Colin and his family don't just impose buying bans and tracking their plastic.
They go so far as to cut their electricity, start eating organic food, trade cars for bikes, and give up all plastic and toxic products.
As you might imagine from such a dramatic lifestyle change, the documentary is funny, informative, and inspiring.
It forces you to ask, "If they can give up some of our modern conveniences for a life that's richer and more satisfying, why can't I?"
---
6. TAPPED
Tapped takes a big sip out of the water bottle industry.
It examines how it got its start and how single-use water bottles have become so ubiquitous in modern society.
It also sheds light on how our obsession with convenient hydration is impacting our health, our reliance on oil, and our quickly warming climate.
If these 76 minutes don't convince you to get an eco friendly water bottle, we don't know what will!
---
7. BROKEN
Broken is a docuseries that investigates how popular consumer items are produced and marketed—and how all aspects of the supply chain demonstrate grave neglect for our planet.
If you think recycling is the solution to all our problems, one of these episodes will have you think twice.
Other episodes deeply examine the surprising impact of products like makeup, vapes, and furniture. No wonder there's been an increase in people looking for sustainable makeup and ethical furniture.
If you're ready for your mind to be blown about products you likely use every day, dedicate an hour each week to an episode in this series.
Where to Watch: Netflix
---
8. BAG IT
This 2010 film was one of the first global calls to reconsider our reliance on plastic bags and other single-use plastics.
Exploring how they impact the human body, our marine world, and land ecosystems, Bag It also examines the Great Pacific Garbage Patch, as well as our inadequacies in recycling and how chemicals like BPA impact health and well-being.
The zero waste film will leave you with one question: "Is your life too plastic?"
---
9. JUST EAT IT
Just Eat It is a food waste movie and it was one of the first of its kind.
Between GMOs, pesticides, and chemical additives, most of us know that food production has some pretty unsavory aspects to it, but what happens to unwanted food after dessert is served?
This zero waste documentary takes a look at the other end of a food's journey, and how that fuzzy thing in the back of your refrigerator has a bigger impact on the planet than you might expect.
Whether you're a foodie or someone who just eats to eat, following the filmmakers as they survive off of just discarded food will be funny, shocking, inspirational…and at times a little gross.
Where to Watch: YouTube (Free!)  | Amazon Prime |  Hulu  |  Apple TV
---
10. WASTED!
Here's another story of food waste, only this one was produced by one of the world's most notorious food legends: Anthony Bourdain.
Featuring interviews with the late Bourdain himself, as well as other sustainable foodies like Dan Barber, Wasted! investigates where, why, and how roughly 1.3 billion tons of food end up being wasted every year.
If you have some accompanying popcorn for the documentary, expect to feel motivated to eat EVERY. SINGLE. KERNEL.
---
11. SEASPIRACY
Like many of these other documentaries, Seaspiracy really made waves when it was released in 2021.
The film was made by many of the same people involved in the groundbreaking 2014 film Cowspiracy, including Leonardo DiCaprio.
The movie highlights the key point that there is a lot more to saving the oceans than wiping out plastic and living zero waste.
It brings up ghost fishing nets, seafood-related slavery, and the big, big problem with bycatch. Join the millions who've already watched it—causing them to rethink their next meal.
If you don't have time to watch this one, but want to know the gist for your dinner date tonight, check out our takeaways from Seaspiracy.
Where to Watch: Netflix
---
12. BONUS! NOTABLE MENTIONS FROM OTHER COUNTRIES AROUND THE WORLD
---
FINAL THOUGHTS ON ZERO WASTE DOCUMENTARIES
Cut! That's a wrap!
Who knew changing your life could happen in just 90, 60, or even 20 minutes.
While some of these documentaries can certainly be filled with doom and gloom, that's not stopping people from devouring this crucial information. A whopping 14.1 million people checked out Blue Planet II!
Our situation may be scary, but these zero waste films make hard facts easier to digest and solutions easier to engage with. 
To quote the legendary David Attenborough:
"People must feel that the natural world is important and valuable and beautiful and wonderful and an amazement and a pleasure"… and zero waste documentaries can help with exactly that.
Pass this article along to friends. Or, better yet, host a screening and get talking about how we can make things better.
---