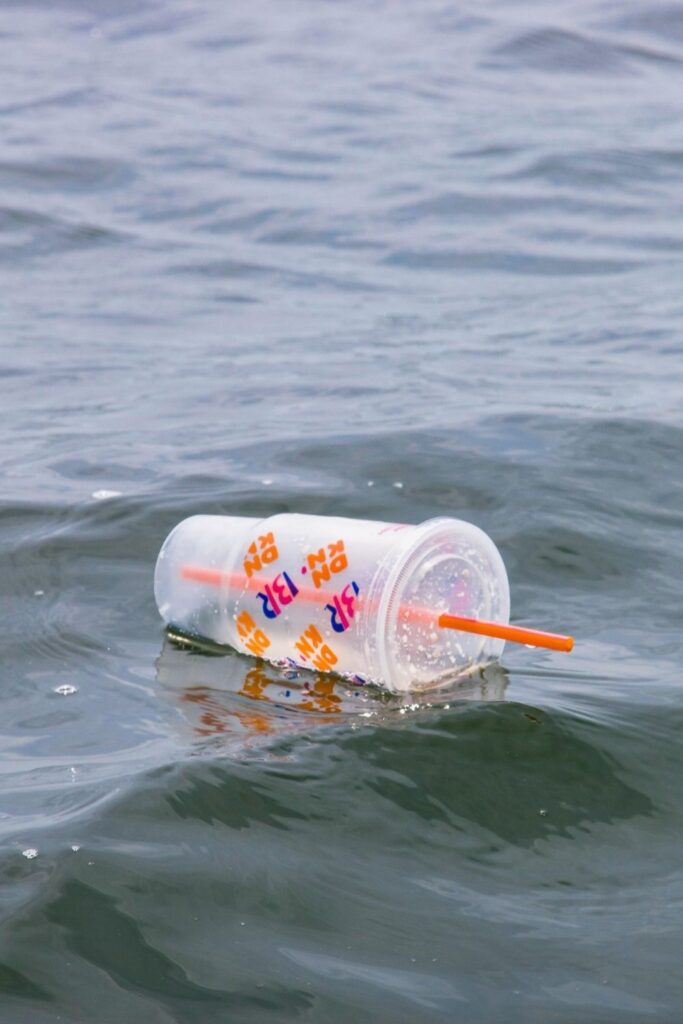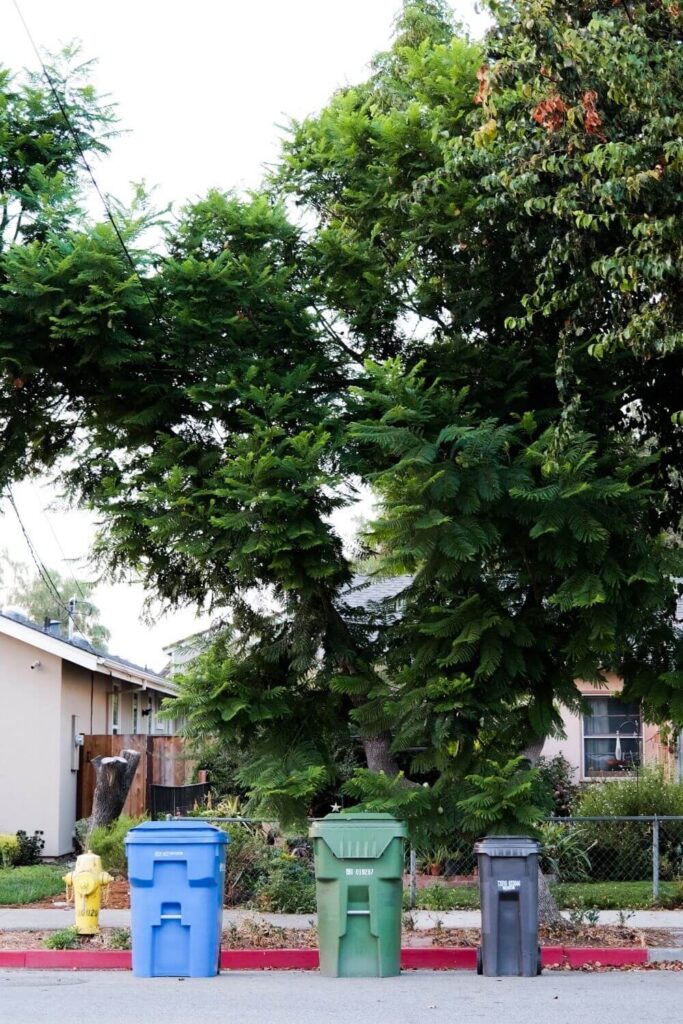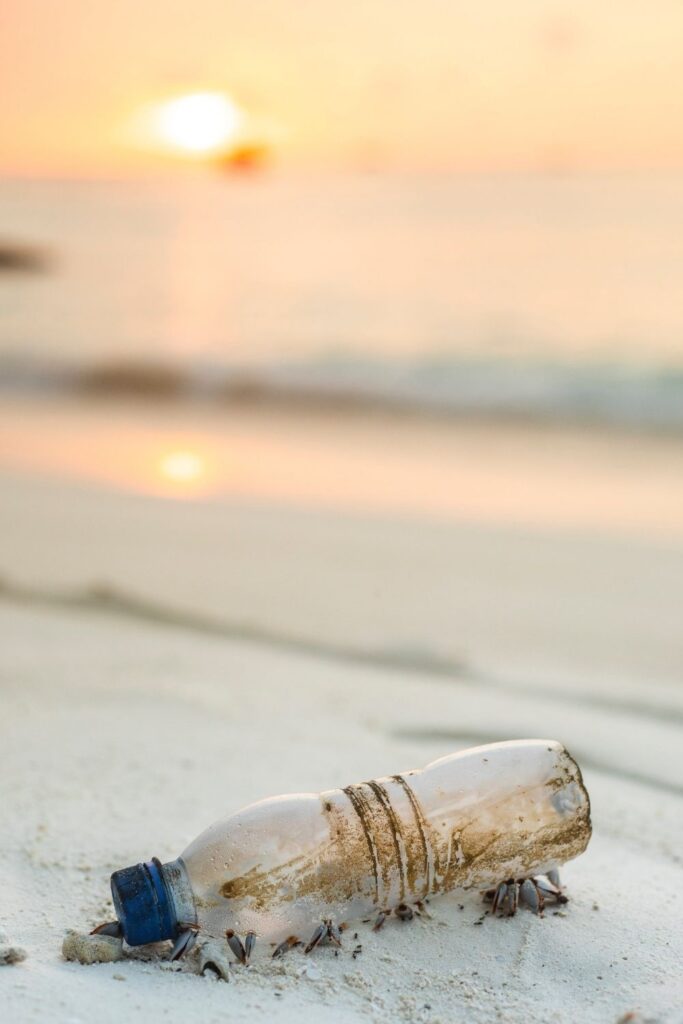 7 Types of Plastic: Know Your Waste To Be A Pro-Recycler
Plastic has become a popular topic in recent years—but for all the wrong reasons.
Now it's crucial to know what the different types of plastic are and how to deal with them at the end of their life.
Undeniably, plastic has changed the world.
In many ways, it makes modern life possible by extending the life of our food, creating life-saving devices, and being present in 60% of the fabrics we wear (and similarly massive percentages in other areas of our lives)…
But there's an equally huge catch. We'll spare the details of six-pack-soda-collar-choked turtles and plastic-lined stomachs of birds, but we do want to let you in on a 'secret'.
Plastic is a huge problem.
If you don't believe us, imagine 50 million tons of it forming a floating island twice the size of Texas in the ocean.
Here's where many cry, "But I religiously recycle my plastics! Mine surely aren't contributing to that." It should horrify (but maybe not surprise) you to know many plastics that are "recycled" don't actually end up being so, for one reason or another. Recycling contamination being one of the most prevalent.
What is recycling contamination?
Recycling contamination is simply mixing recyclable items with non-recyclable ones or even just mixing incompatible types of recyclables. Contamination causes 25% of otherwise recyclable items to be sent to the landfill.
This is especially prevalent with plastics.
Globally, only 18% of plastics are properly recycled (with some estimates reporting much lower percentages), leading to a 40% decrease in plastic recycling exports (though the exporting of recycled goods is a problem of its own we won't dive into just yet).
Our recycling dreams need not melt with that No. 1 plastic bottle in the incinerator. Knowledge is power, and knowing the different types of plastic and their uses puts the power of proper recycling back in our capable hands.
It starts with knowing the types of plastics and their symbols.
Hit play on that 1996 Aqua pop hit 'Barbie Girl' and let's talk about "life in plastic."
ARE ALL PLASTICS RECYCLABLE?
If you're in a rush, we'll start by giving a brief overview of which types of plastic are even recyclable at all. While there are many types of plastics that can be recycled, few have accessible recycling services.
While different regions have different rules regarding recycling, here's a quick summary of what you can expect:
Recycling #1 (PET or PETE): Recyclable. Typically repurposed to make shoes, textiles, pillow stuffing, sleeping bags, luggage, and more.
Recycling #2 (HDPE): Recyclable. Typically repurposed to make fencing and plastic crates.
Recycling #3 (PVC): Can be recycled, but rarely is. Repurposed PVC can be turned into flooring.
Recycling #4 (LDPE): Can be recycled, but typically only through grocery store collections. Repurposed to make garbage cans.
Recycling #5 (PP): Not recyclable through curbside collection, but can be repurposed to make rakes and ice scrapers.
Recycling #6 (PS): Not recyclable. Better to reuse yourself if possible.
Recycling #7: Not recyclable, but can be repurposed to make park benches and outdoor decks.
Always contact your local recycler or look up municipality guidelines to confirm.
For that which you can't recycle locally (or items made with multiple types of plastic that can't be disassembled, like deodorant), check out mail-in recycling options like Terracycle.
It's worth noting that even recyclable plastics can be deemed unrecyclable if they aren't properly prepared for recycling. That means removing the labels and caps and making sure it is properly rinsed out. Food remnants may seem harmless, but they're actually one of the biggest perpetrators of recycling contamination.
---
PLASTIC #1: POLYETHYLENE TEREPHTHALATE (PETE OR PET)
Polyethylene terephthalate, or PET, is the most widely used plastic in the world, being the top choice for most bottling and packaging. You'll find it in water and soda bottles, peanut butter jars, carpet, clothes, and so much more.
PET is also known by the trade name "polyester," one of the most popular synthetic fabrics.
Fortunately, PET can be easily recycled. About 1.5 billion pounds of this type of plastic get recycled every year in America alone.
If PET sounds familiar, rPET might, too. This is the recycled version of the plastic that is commonly found in clothes from some of our favorite sustainable fashion brands, like Patagonia and Outerknown.
Unfortunately, PET is usually "downcycled," meaning it can only be transformed into a product of lesser value (like fiberfill or carpeting). Essentially, PET degrades and can only be recycled so many times.
However, this is changing. Researchers at the US Department of Energy's National Renewable Energy Laboratory are working on a process that combines recycled PET with other materials (like waste plant biomass) to produce a recycled material more durable than the original plastic.
---
PLASTIC #2: HIGH-DENSITY POLYETHYLENE (HDPE)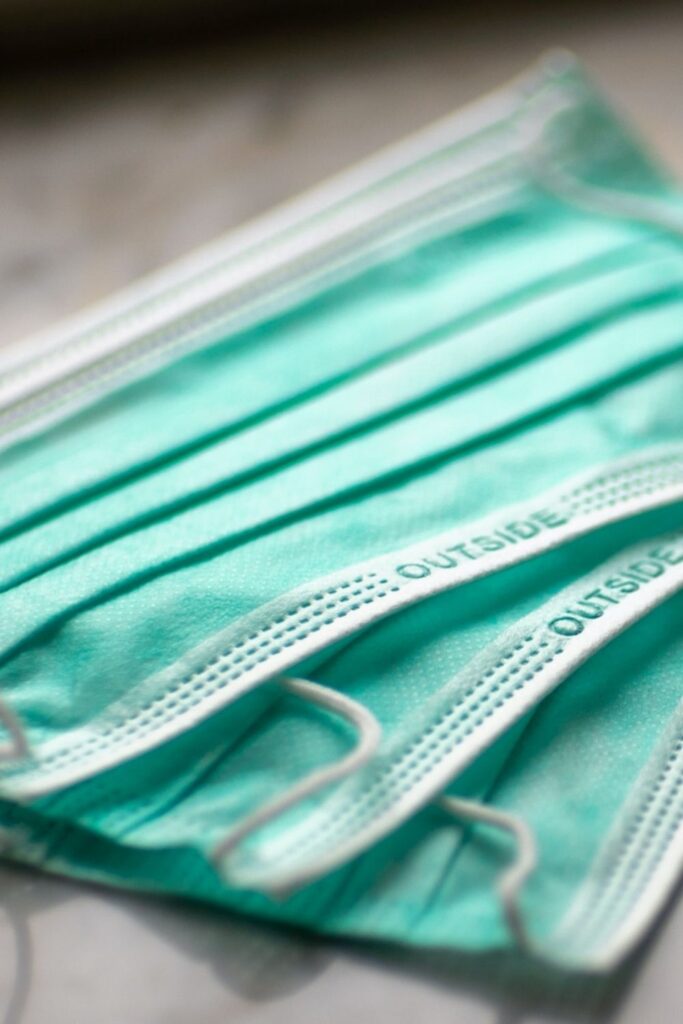 High-density polyethylene is valued for its ability to be strong, durable, and lightweight. As its name suggests, it has a higher density than other types of polyethylene.
It's also very versatile—in fact, one of the most versatile plastics in the world. You'll find it in products from various industries, from construction to medical products to food packaging.
It's safe to say you've probably touched a piece of HDPE at some point today. It's the plastic material commonly found in more durable containers for things like shampoo and conditioner, bleach and other cleaning agents, milk, and motor oil.
Being so ubiquitous, it's fortunate HDPE is one of the easier plastic materials to recycle. In the United States, most curbside programs accept HDPE alongside PET (usually in the same bin, even!).
Unfortunately, the recyclability of HDPE isn't as simple as it may seem. Many times, plastic #2 is blended with plastic #5, polypropylene (PP). Given that PP isn't traditionally recyclable, contamination is a big problem.
Again, technology and innovation are playing a role in creating better recycling systems to separate PP from HDPE. Until then, expect the recycling rate of HDPE plastic to hover around its 2018 rate—just 29.3%, according to the EPA.
---
PLASTIC #3: POLYVINYL CHLORIDE (PVC)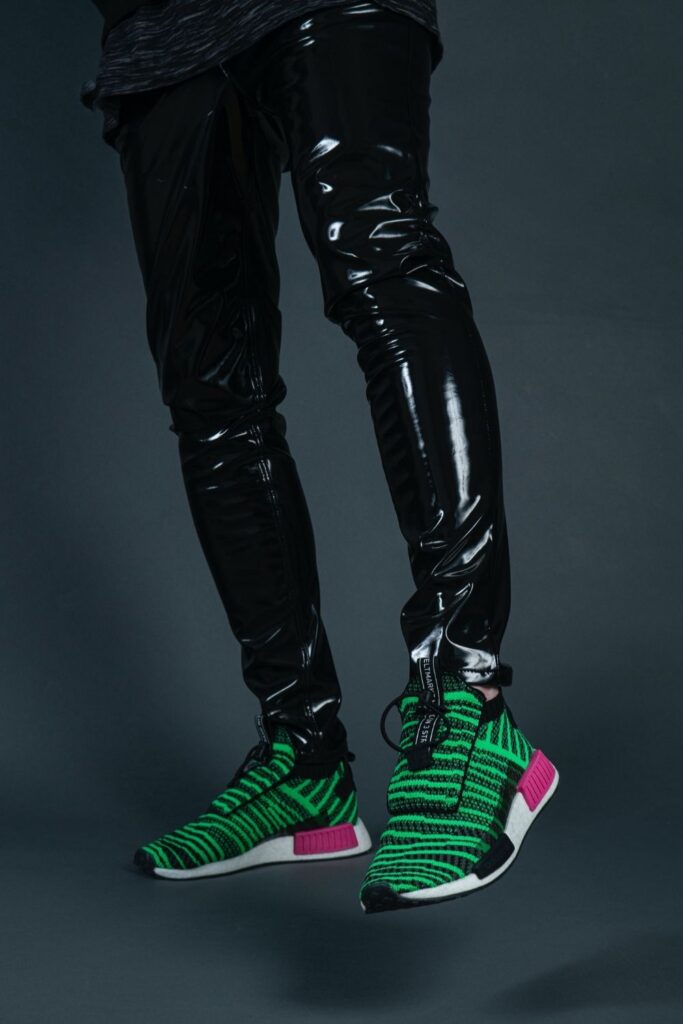 Polyvinyl chloride, or PVC, is the third most used plastic polymer. It's found its way into many of the products we love and use today, including construction materials, healthcare, and food preparation items.
On its own, PVC is a solid white material. In this form, it's known as UPVC, or unplasticized polyvinyl chloride. This is the most recognized form of PVC, which takes the form of plastic pipes, house siding, window frames, and window seals for double glazed windows.
Plasticized polyvinyl chloride, on the other hand, is PVC transformed into something more flexible through the addition of chemical plasticizers (AKA phthalates). Flexible PVC now appears in raincoats, see-through bags, shiny leggings, and patent leather lookalikes.
Even though shiny leggings look cool, take out word for it: these belong nowhere near our bodies. One of the components of PVC, vinyl chloride, is a known carcinogen!
This so-called "poison plastic" has a bad reputation when it comes to recycling, too. Although it's one of the most common plastics, very little of it actually ends up being recycled (around 0.1% to 3% in the U.S.).
Because it's extremely difficult to recycle, PVC usually ends up in an incinerator or landfill, where it is associated with a high rate of dioxin production—which is highly toxic to humans and wildlife.
Here are a few household products that may contain PVC and should not be tossed in your recycling bin:
Baby dishes
Blister packs (packaging for medication) and clamshell containers (packaging for takeout food, berries, cherry tomatoes)
Shrinkwrap
Toys
Vinyl flooring, siding, window frames, and plumbing
While PVC is undoubtedly one of the worst types of plastic from an environmental and health standpoint, some companies are trying to make a bad situation slightly better.
The European PVC industry has developed VinylPlus which works to improve the life cycle of PVC products as per the EU's Circular Economy Package and Plastics Strategy.
---
PLASTIC #4: LOW-DENSITY POLYETHYLENE (LDPE)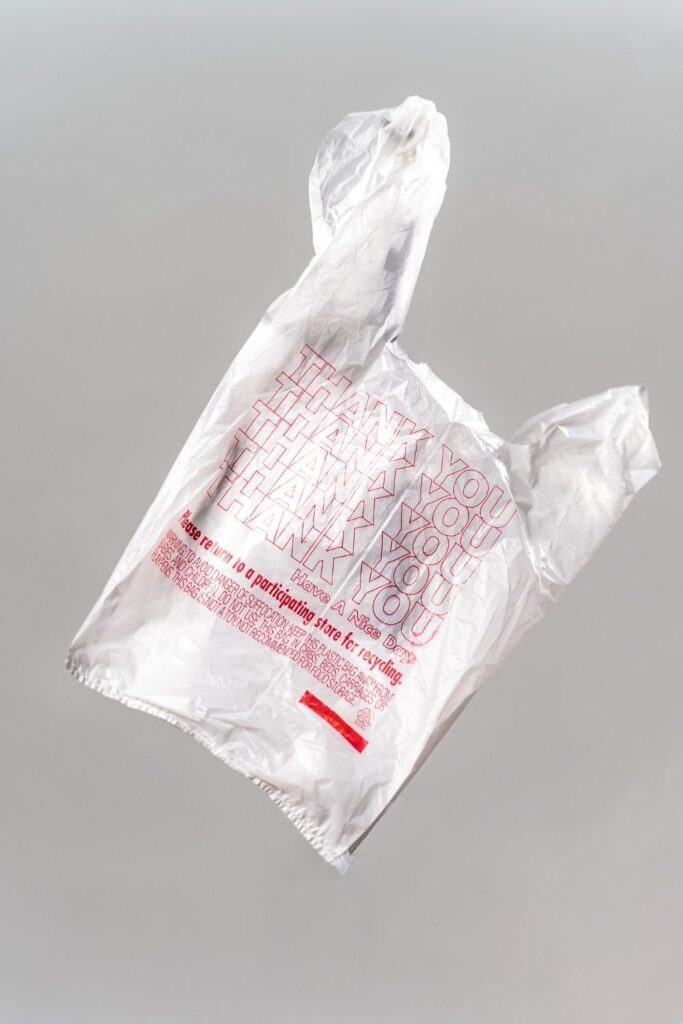 Like some other types of plastic, LDPE is used in construction, health care, and food packaging. However, its most popular use has to do with the fact that it's a low-density plastic (i.e. easy to carry, highly flexible, and lightweight).
Unsurprisingly, the most popular use of LDPE is plastic bags and plastic film packaging.
In addition to plastic bags, it can also be found in furniture, trash cans, compost bins, shipping envelopes, and floor tiles.
Technically, LDPE is one of the types of plastic that can be recycled. However, this is much easier said than done. Sure, that plastic bag from the grocery store can be turned into another new bag, but there are several barriers it must first overcome.
LDPE tangles easily, causing backups or breakages in recycling sorting. If you're the owner of a recycling center, the risk of a slowdown or equipment breakage would likely lead you to not accept this pesky plastic at all.
As such, the recycling rate of LDPE in the United States hovers around just 6.2%.
While some grocery stores offer the opportunity to return your # 4 plastic via collection bins at their locations, it's probably better off to avoid using this type of plastic in the first place.
Especially when reusable bags are already part of that zero waste kit you've so carefully cultivated.
---
PLASTIC #5: POLYPROPYLENE (PP)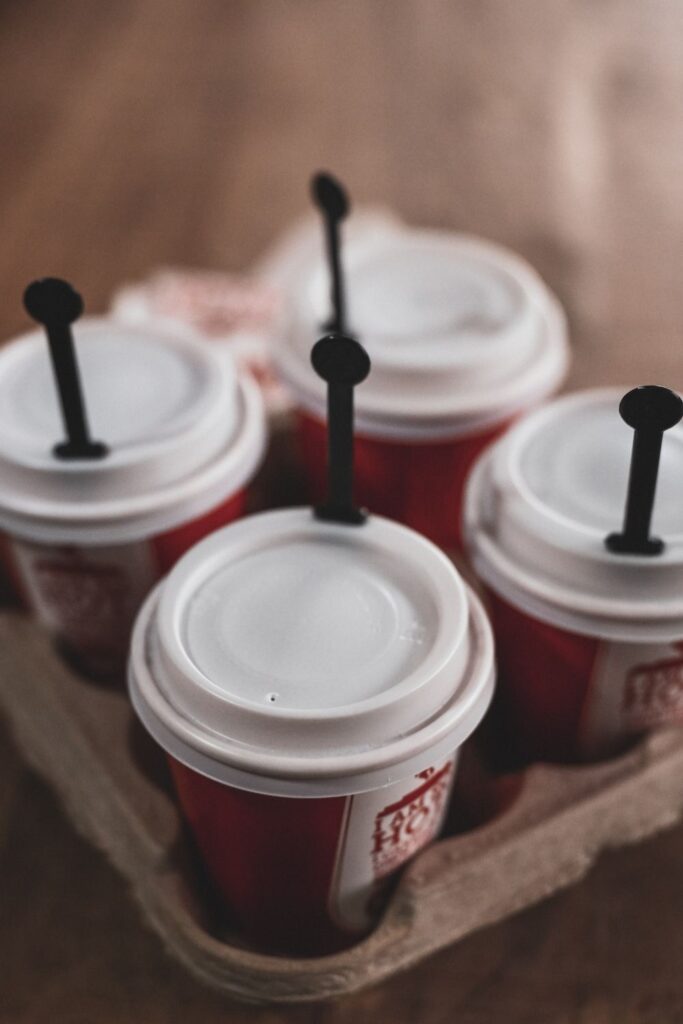 Polypropylene is yet another commonly produced plastic, finding uses in the automotive industry, consumer products, packaging, and textiles.
Around the house, you might see the #5 on toys, cups, deodorant tubes, K-cup coffee dispensers, yogurt containers, and dishwasher-safe kitchenware.
One feature of polypropylene that makes it such a valuable plastic is that it can be easily copolymerized (combined with other polymers into a composite plastic). This means polypropylene can serve as both a solid, durable material as well as a fiber-like material (which is why it's commonly found in reusable bags).
We produce approximately 62 million metric tons of polypropylene every year, with roughly one-third of it going to the packaging industry.
Even given all polypropylene's uses, it has an astonishingly low recycling rate—only around 1% is recycled. Virgin polypropylene is cheaper to produce than it's recycled version, so there's not much incentive to recycle it.
Polypropylene also takes decades to decompose in landfills and is also associated with the leaching of toxic chemicals like lead and cadmium. Like PVC, dioxins and vinyl chloride are also produced when PP breaks down or is incinerated.
Yogurt is great and all, but with those consequences, best try fermenting your own kombucha or kefir for probiotics instead.
While # 5 plastics have yet to be recycled on a wide scale, there have been some improvements in recent years.
In 2020, the Polypropylene Recycling Coalition released funding to allow recyclers to purchase equipment to be able to properly recycle polypropylene. This coalition includes some unlikely allies like Keurig, Danone North America, Procter & Gamble, Dr. Pepper, and the Walmart Foundation.
Time will tell if these new investments will yield better #5 plastic recycling rates.
For now, know those hummus containers in your fridge will probably end up in a landfill.
---
PLASTIC #6: POLYSTYRENE OR STYROFOAM (PS)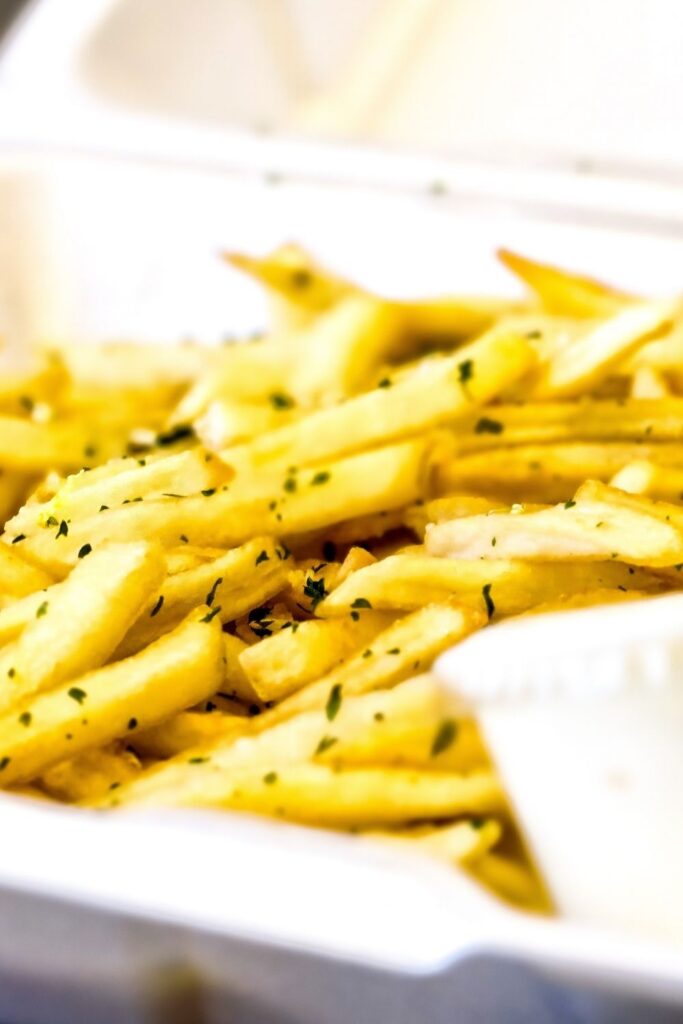 Polystyrene is made by polymerizing (creating a chain) the chemical styrene. Styrene is commonly found in the manufacturing of many products but also found naturally in foods like coffee, cinnamon, beef, and strawberries.
This versatile plastic is used in many consumer goods, like packaging, toys, equipment, automobile parts, gardening pots, and more.
Most recognizably, however, it's transformed into a foam material (aka Styrofoam). These expanded polystyrene (EPS) or extruded polystyrene (XPS) foams become package cushioning insulation, and food takeout containers, among other things.
Although polystyrene has likely made it into the laptop or mobile phone you're reading this article on, it is not recycled. But why?
First, it's a light material, so it's difficult to collect (think of the styrofoam coffee cups blowing around). While light, it can be bulky, taking up large amounts of space in a recycling truck and increasing the difficulty of transport.
While there are a few municipal recycling programs that accept plastic # 6, many do not.
That said, some UPS locations will accept clean foam packing peanuts for reuse as shipping filler.
---
PLASTIC #7: MISCELLANEOUS PLASTICS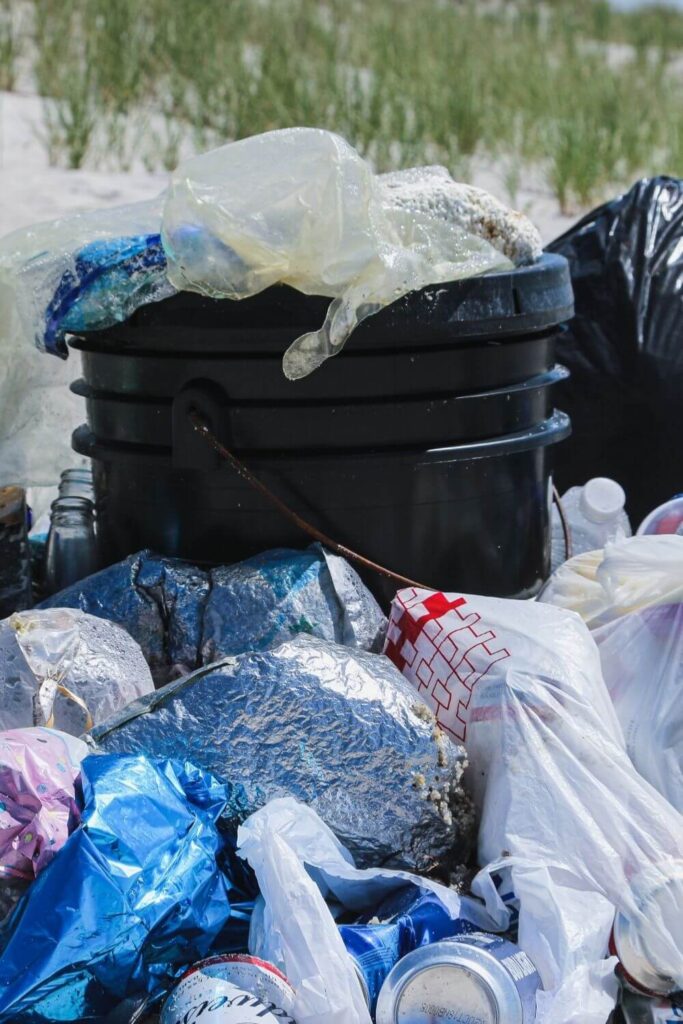 The #7 plastic categorization is much like that junk drawer in your kitchen: a catch-all for all the weird things that don't belong elsewhere.
While any rigid plastic unlabeled with a recycling number could be considered # 7, here are a few types of plastics that commonly fall into this category:
Polycarbonate
Polylactide
Acrylic
Acrylonitrile
Butadiene
Fiberglass
Nylon (nylon is one of the more recyclable forms of #7, as demonstrated by things like Econyl swimwear and activewear)
There are no standard recycling practices for this category, namely because of concerns of chemical leaching.
For example, polycarbonate commonly found in car parts, baby bottles, and sippy cups (yikes!) is known to contain the known carcinogen Bisphenol A (BPA)—which is where most of the recycling concerns come in. BPA contamination is the reason why #7 plastics are not accepted by most recycling facilities.
Avoid plastic #7 if at all possible. Plastics # 1, #2, and #4 are safer options because they do not contain BPA.
---
FINAL THOUGHTS ON TYPES OF RECYCLABLE PLASTICS
If you feel like your mind is swimming in plastic and all of the numbers that come with it (much like the fish are IRL), we get it.
Plastic has undoubtedly made our lives better, but it comes at a big expense to our planet.
It can be overwhelming. Instead of viewing your recycling bin as a basket and your empty yogurt container as the basketball, you might be tempted to simply freeze and not recycle at all.
After all, isn't it better to not recycle at all than do it wrong and mess up others' efforts?
Not true. Proper recycling takes a bit of thought and know-how, but it's not impossible.
Remember the most easily recyclable plastic numbers are: #1 and #2 for curbside pickup, and maybe #4 at your local grocery store. For the rest, seek out specialized recycling services.
Better yet, avoid plastic (almost) altogether and adopt a zero waste lifestyle.
Under this idea of a circular economy, recycling should be a last resort (behind refusing, reusing, and reducing). However, it's also worth noting that in the glass vs plastic recycling debate there is no clear winner. Though we'd still opt for glass packaging.
If you can't cut out all, or even most, plastic, start small (say, by avoiding take-out containers) and cut back from there.
Check out our list of the most impactful zero waste tips to get started.
---