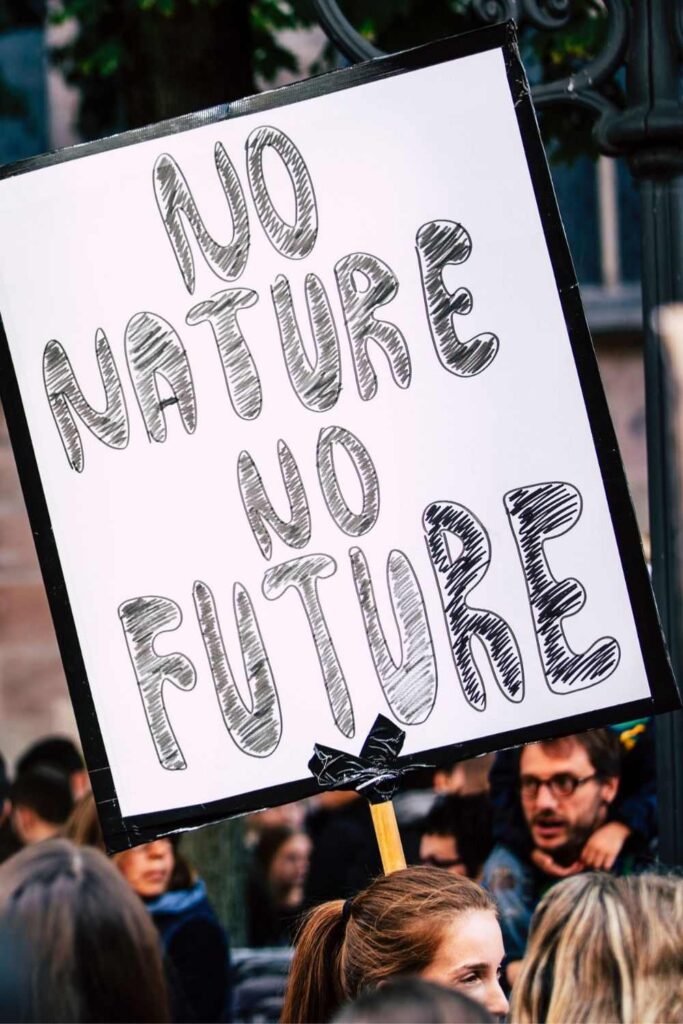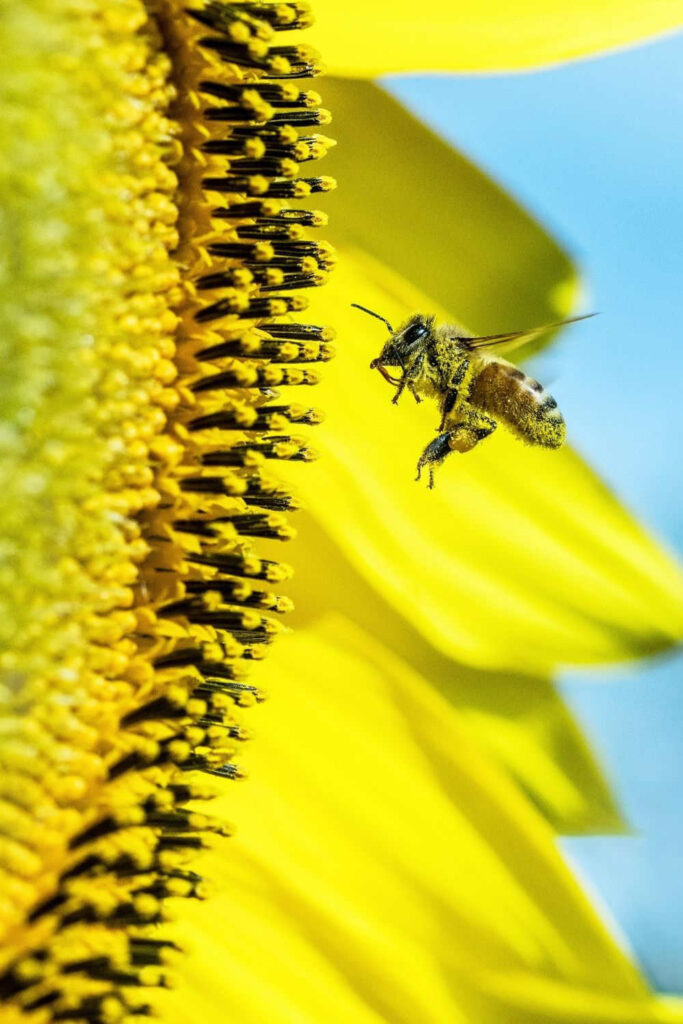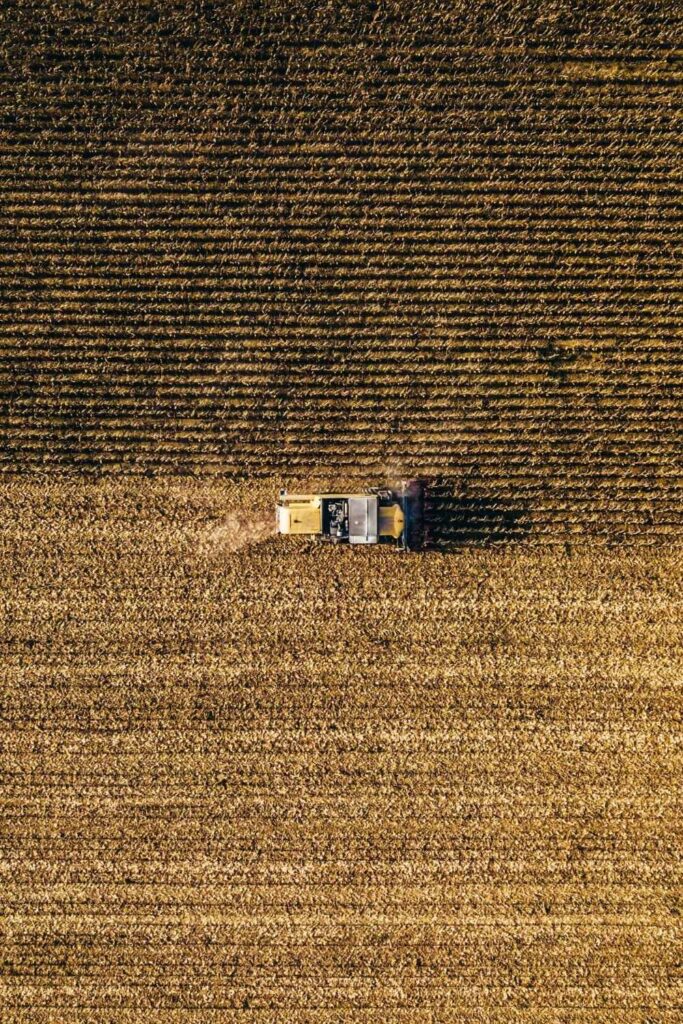 How to Increase Biodiversity Like Your Life Depends On It
---
Welcome, dear reader, to Earth's sixth mass extinction.
Too dramatic? Or maybe not enough?
In the five previous mass extinctions, asteroids, diminished oceanic oxygen, and volcanic eruptions caused more than 95% of species loss. We hate to point fingers, but the current extinction, however, rests squarely on humanity's shoulders.
The geological period (the one we're in right now, known as the Anthropocene) is marked by human activity, which according to PNAS, is accelerating the rate of extinction, potentially thousands of times faster than any preceding period. And biodiversity loss was more rapid in the past 50 years than ever before in human history.
If biodiversity "underpins life on Earth, and refers to the variety…of plants and animals and cultural diversity" then biodiversity loss (the most serious environmental issue of our generation), refers not just to the extinction of individual species, but to the subsequent diminishment of interconnected ecosystems.
Worse still, the biodiversity loss we're ultimately responsible for is irreversible. From golden toads to burrowing boas, our annihilation of diverse insect, plant, and animal species has been aptly referred to by Gerardo Ceballos, the principal author of the PNAS study, as a "holocaust."
While humans aren't yet included in that list, our future (or lack thereof) also hangs in the balance.
QUICK LINKS FOR HOW TO INCREASE BIODIVERSITY IN YOUR HOME
WHY INCREASE BIODIVERSITY?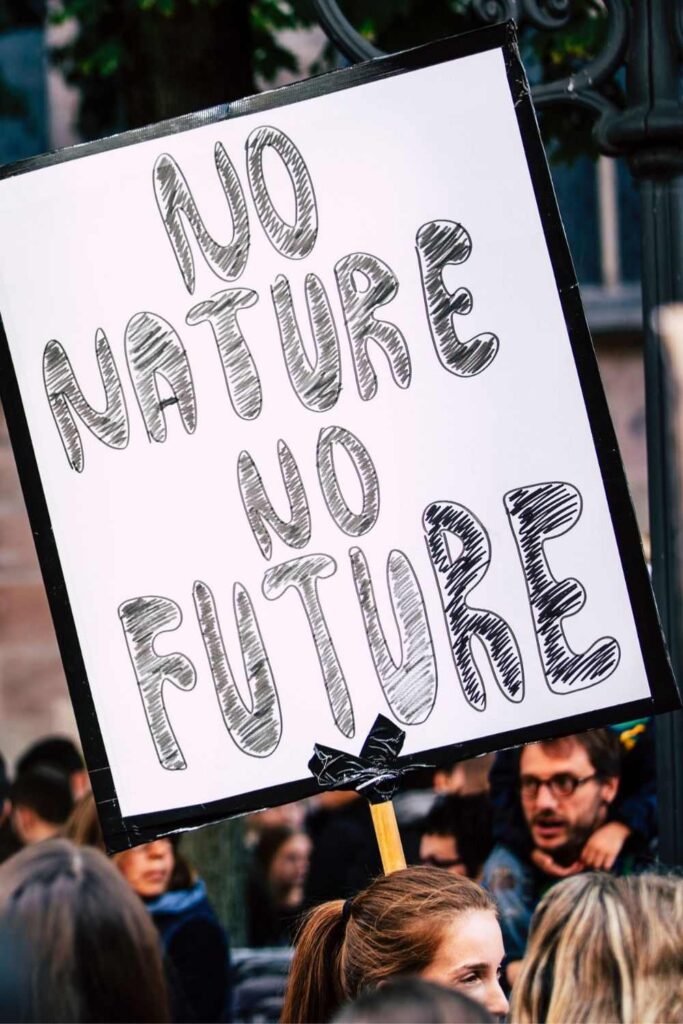 Stanford biologist Paul Ehrlich stated, "When humanity exterminates populations and species of other creatures, it is sawing off the limb on which it is sitting, destroying parts of our own life-support system."
Biodiversity is the best indicator we have of the overall health of an ecosystem. Small disruptions over time can lead to big problems. The extinction of one species can trigger a domino effect that eventually leads to the destruction of an entire ecosystem.
Though small in stature, the extinction of insects may have the most significant impact on humans. The World Scientists' Warning to Humanity, reported more than one million species are facing extinction within the next couple of decades—and half of them are insects.
This is not the first time we've noted that the extinction rate for insects is eight times faster than that of other animals. It's therefore no surprise that biodiversity loss is one of three alarming breaches to critical planetary boundaries.
To quote E. O Wilson, "We need ants to survive, but they don't need us at all."
Insects are responsible for an array of very essential services that keep us alive. You've likely heard that 75% of plants and 35% of food crops rely on pollinators—and that one out of every three bites would be non-existent without bees, butterflies, beetles, moths, and other insects.
But insects do much, much more than that.
In "Scientists' warning to humanity on insect extinctions", the authors list 27 services provided by insects. Like treating water, limiting erosion, and controlling invasive species, as well as commercial services such as providing new chemicals, monitoring habitat quality, and biocontrol activities.
Most of us don't realize that insects also provide cultural services. They've contributed to some of humans' most important myths and stories (who else grew up reading The Very Hungry Caterpillar?). And they contribute to our views on nature, for better or for worse.
It's clear that we have a problem. And because we as a species are the lynch pin in cleaning up our mess and ensuring we have a future, let's move on to how we can to fix it.
Here are five tips on how to increase biodiversity right in your very own home.
---
1. SUPPORT OUR POLLINATORS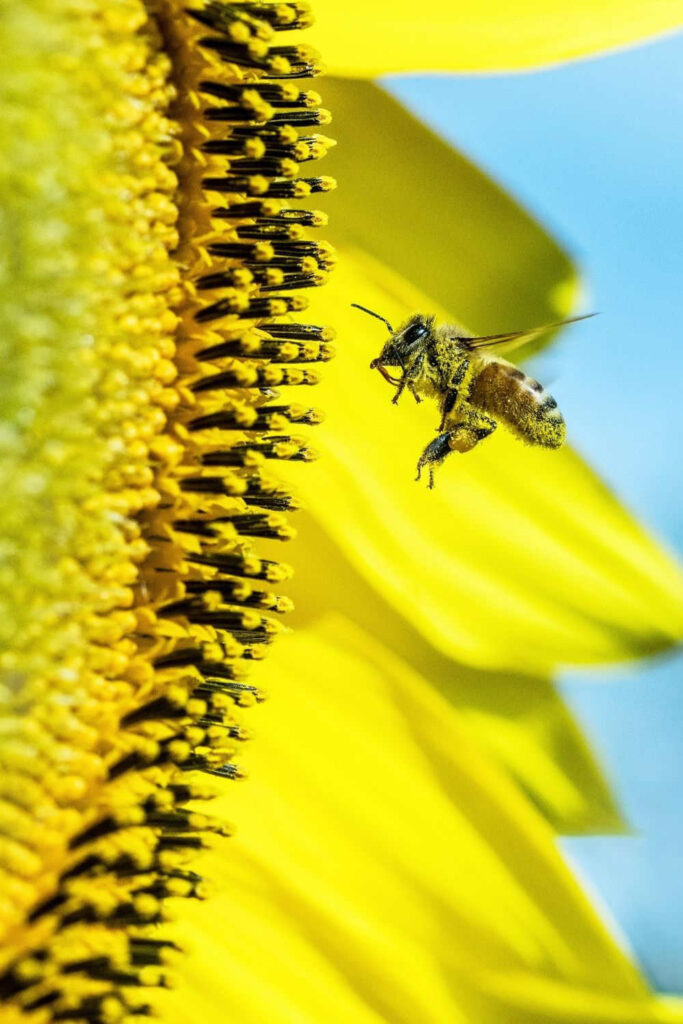 When it comes to increasing biodiversity, supporting the health of our pollinators is crucial. Fortunately, it's also one of the easiest and most beautiful things we can do:
Choose pollinator-friendly plants.
Depending on the country you're living in, determine your 'hardiness zone' (see USA or Australia zones, for example).
Then, choose plants from this non-exhaustive list that will look great in your garden and support our bug buddies: calendula, heliotrope, salvia (like culinary sage), lavender, marigold, verbena, coneflower (echinacea), nasturtium, goldenrod, cosmos, milkweed, borage, anise hyssop, yarrow, tea tree, oregano, sunflowers, aster, zinnia, bee balm, pincushion, bottlebrush, grevillea, daisy, and honey myrtle.
For more help matching the appropriate plant to your zone, have a read here.
Go with plants that bloom at different times.
Humans don't like to eat only during summer and neither do pollinators! That's why succession planting (i.e. staggering the planting of annuals) is better. It'll provide continuous food for pollinators, even as the seasons change.
Differentiate the shape of what you plant.
Different textures, sizes, and shapes are generally preferred from an aesthetic point of view, and our pollinator friends prefer that, too. Try to have a mix between short, long, stout, and tubular flowers.
---
2. DIVERSIFY YOUR DIET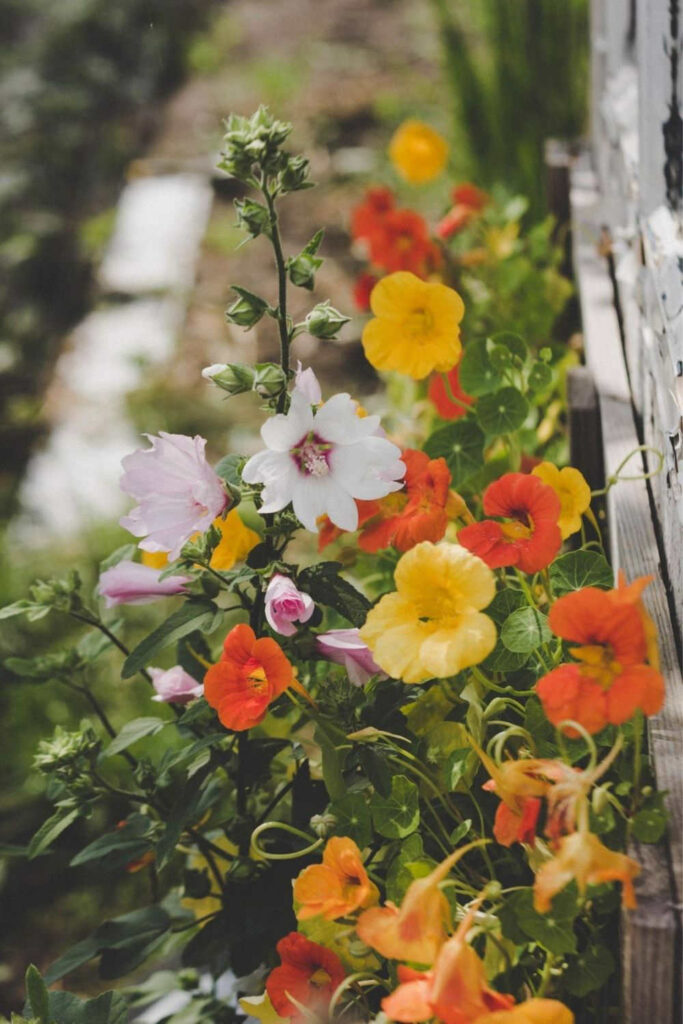 Supporting biodiversity is not an outside-only activity. For how to increase biodiversity in your home, you can simply eat more food.
If that's not the earth saving advice we've all been waiting to hear, we don't know what is.
This doesn't mean throwing on baggy sweatpants and heading to an all-you-can-eat buffet, but it does mean trying new (and responsibly grown) foods. Many of us fall into dietary patterns of meat (or tofu) and three veg. This happens to be one of the biggest reasons for biodiversity loss.
Here's a quick snapshot of where we currently stand in terms of food biodiversity, courtesy of the United Nations' Food and Agriculture Organization:
Throughout history, over 6,000 different plant species have been cultivated for food.
Just 200 food crops make up what we regularly consume now.
66% of crop production is for only nine crops.
33% of global fish stocks are overfished.
One-quarter of livestock breeds are at risk of extinction.
Since 1900, we've lost more than 75% of the genetic diversity in our agricultural crops.
Yikes.
Consumer preferences (obviously) strongly influence the global food supply. Think of the growth in organic food in recent years or the sudden trendiness of quinoa that began about a decade ago in the west.
When we buy more locally-grown, wild, or heirloom varieties of food (or grow them ourselves), we're helping to maintain food diversity. Trade potatoes for sunchokes, spice up a salad with seaweed, and swap out boring old rice (pro tip: check your online bulk store if you do need to stock up) for amaranth or millet. Better yet, opt for foods that naturally grow well in your region.
Check out World Wildlife Fund's list of Future 50 Foods for meal inspo. When we step outside of our culinary comfort zones, we're in for a treat of new flavors and nutrition, and we're contributing to a more biodiverse world.
Take for instance a banana. Most of us likely consume the common Cavendish variety. It contains little to no beta-carotene (a precursor of vitamin A). The To'o cultivar, on the other hand, contains a whopping 7,000mcg of beta carotene!
Not only can we save our planet, but save ourselves in the process—in more ways than one.
---
3. HANG A WELCOME SIGN IN YOUR GARDEN
Many insects have earned an unfortunate nickname: pest.
For those of us green thumbs, at the first sign of nibbled mint leaves or hole-y tomatoes, we try to evict the insects that have found their meals in our precious vegetables through whatever means necessary… even if it means using chemicals that ultimately end up on our food.
When learning how to increase biodiversity in your garden, realize that some plant damage is okay. Consider your gardening efforts as feeding you and a few insect mouths. Certain plants will also provide an ideal habitat for moth and butterfly larvae, and while this may produce some funky-looking food, you're helping future generations eat.
You can also welcome insects by mimicking natural habitats. Incorporate native plants into your design, leave dead tree trunks to become a home for beetles and bees, mow your lawn less (or not at all), and resist swatting or smooshing when you see a bee or feel some creepy crawlies on your back.
It's time we rewrite the insect narrative and cast them as the underappreciated heroes they deserve to be rather than the villains.
---
4. SAVE, DON'T SPRAY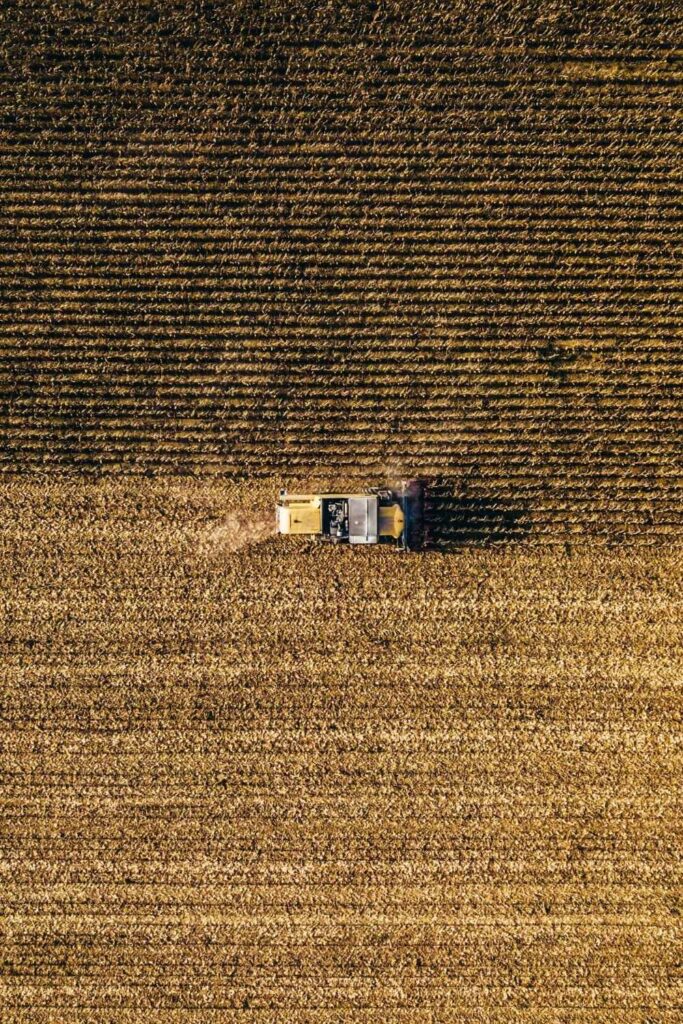 Pollution, like pesticides, is the second biggest contributor to the decline in insect populations. Think about it: They're called "insecticides"—which literally means "insect" + "death."
We already know neonicotinoids (a class of insecticides) and glyphosate (a herbicide and the most used agricultural chemical) are killing bees and worm-like creatures.
So it shouldn't come as a shock that all pesticides and herbicides are in part responsible for biodiversity loss. Even if a pesticide isn't designed to harm a specific insect(s), they unintentionally will harm others…
But you're not a farmer—what can you do about the agricultural chemicals that are used? Quite a lot actually. If you're wondering how to increase biodiversity in an ecosystem, there are two big actions you can take.
First of all, avoid spraying anything if you can. This means no weed killer and no pesticides. Either remove insects manually, deter them with strong-smelling plants, or just let them be.
Then, encourage responsible agricultural practices at a larger scale. Buy organic produce, shop from responsible local growers at farmer's markets, and spark up a conversation with friends to get them to do the same.
---
5. LOOK ON THE SMALL SIDE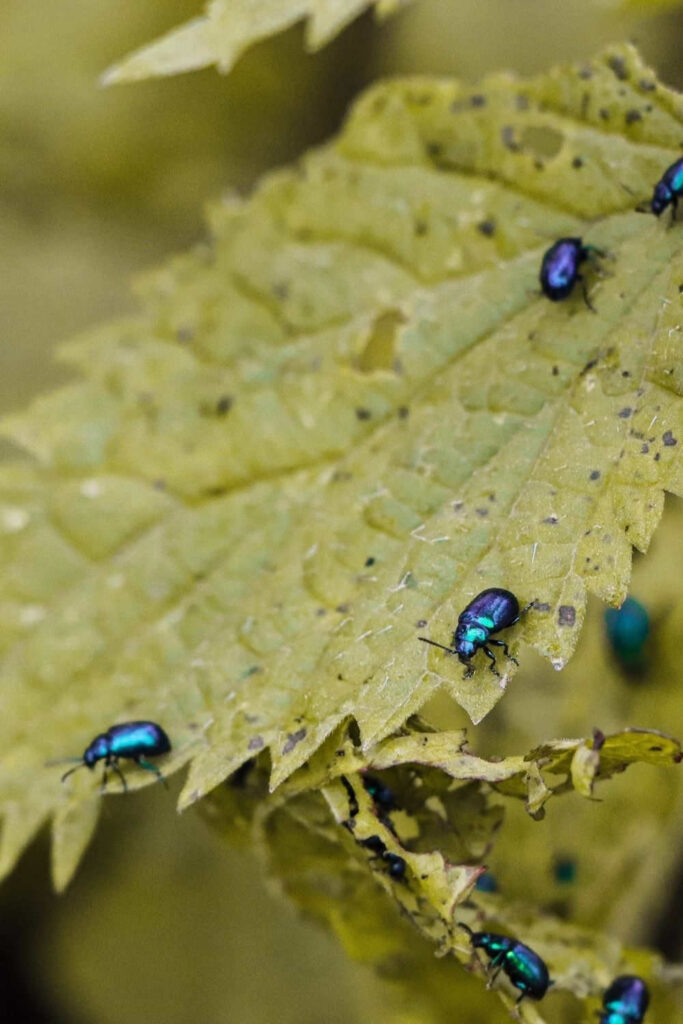 Around 56% of people currently live in cities globally—a percentage that jumps to 82% in North America. In our concrete jungles, it may be common to go days—if not weeks—without seeing an insect.
Remember, even in that gridlocked mess of metal and pavement, biodiversity exists. Regardless of what "local" means to you, if you want to know how to increase local biodiversity, it's important to first get to know your local biodiversity.
You're less likely to want to save something you don't know. Take a walk. Visit a garden. Pack an eco friendly picnic basket. Spend some time on a farm. Wander through a forest. Sit on the grass and look around you.
There's a bustling microcosm of life all around us, and adopting a curiosity about these tiny creatures is the first step in finding the motivation to save them.
---
FINAL THOUGHTS ON INCREASING BIODIVERSITY AT HOME
If you've noticed a bit of overlap in this article it's because there are a lot of interdependencies here.
Humans are dependent on healthy food and the health of our food is dependent on biodiversity. Which means we're dependent on biodiversity, just as it is dependent on what we do—or rather don't do.
We're either part of a thriving global ecosystem, or we're undermining it. While we've been doing the latter for over a century now, it's good to realize the process of increasing biodiversity is a lot like biodiversity itself: small steps can have a big impact.
Biodiversity loss is arguably the greatest threat we, as humanity, face, but the good news is that a seemingly small action—like providing a plant for a pollinator habitat—can end up supporting the lives of thousands of insects, birds, animals, humans, and so on.
Together, we can halt biodiversity loss and improve our health in the process.
Let's keep this conversation going so we can keep making a positive impact on the health of our planet. We'd love for you to pollinate this article and share it with friends! And, feel free to plant some tips for increasing biodiversity in the comments below.
---