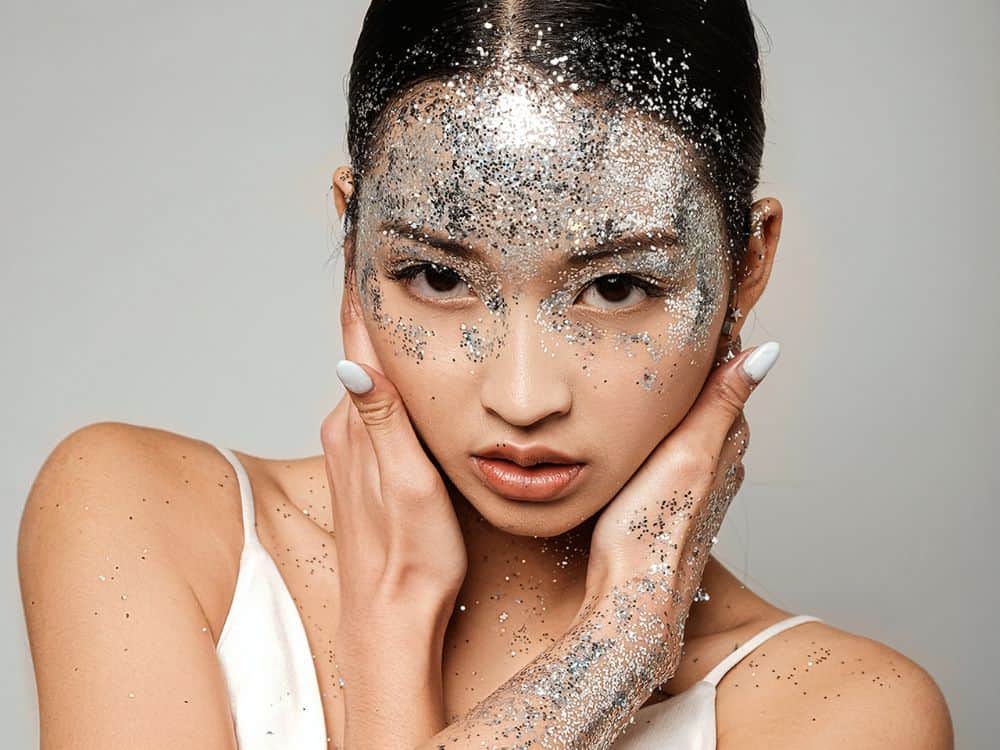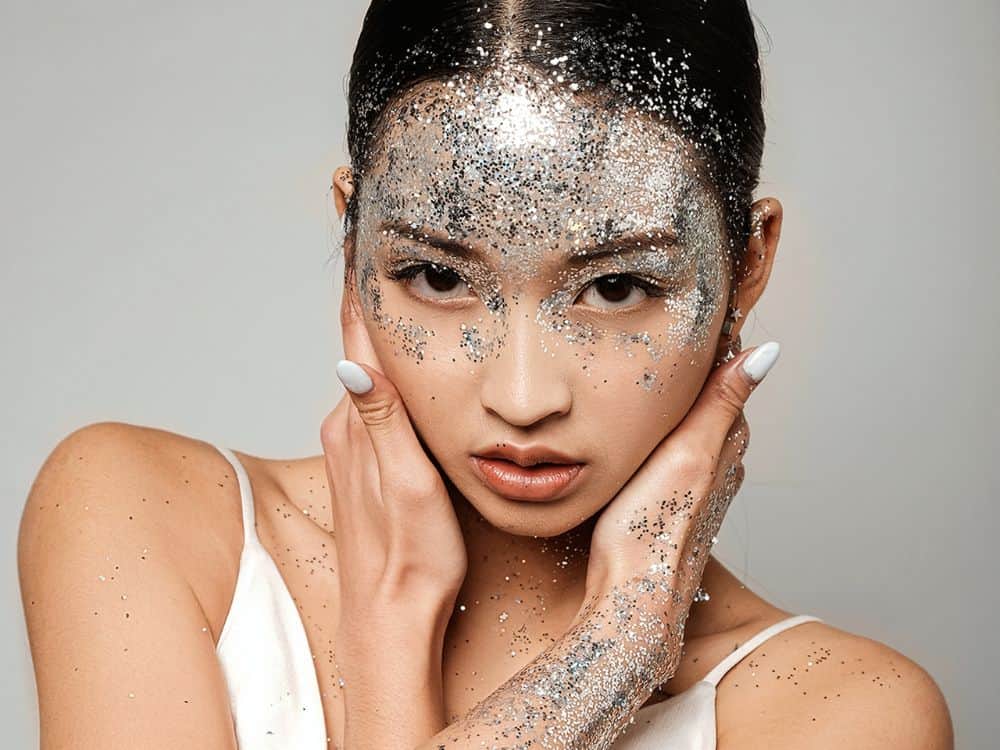 Biodegradable Glitter: Sustainable Sparkle Or Just Glimmering Greenwashing?
Biodegradable glitter puts a gleam in the eyes of environmentalists—but is the glimmer as green as it's cracked up to be?
Glitter is notorious in the craft world. It's easy to get and impossible to get rid of.
There's even more truth to this when you consider how long regular glitter persists in the environment (think: hundreds of years or longer).
Is There Any Eco-Friendly Glitter?
Traditionally made of plastic, glitter is anything but glamorous for the planet.
Fortunately, eco glitter alternatives have (supposedly) emerged in the form of biodegradable glitter.
But is biodegradable glitter really biodegradable? What type of glitter is biodegradable if any?
When you want silver sparkles and end up with green—as in greenwashing—it can be a far bigger problem than a craft project gone wrong.
The best biodegradable glitter is plant-based with solid proof of its biodegradability vs slow degradation rates.
Not all that glitters is gold (good) for the earth, so let's explore the shiny and not-so-shiny side of this latest eco-trend.
1. What is Glitter Made Out Of?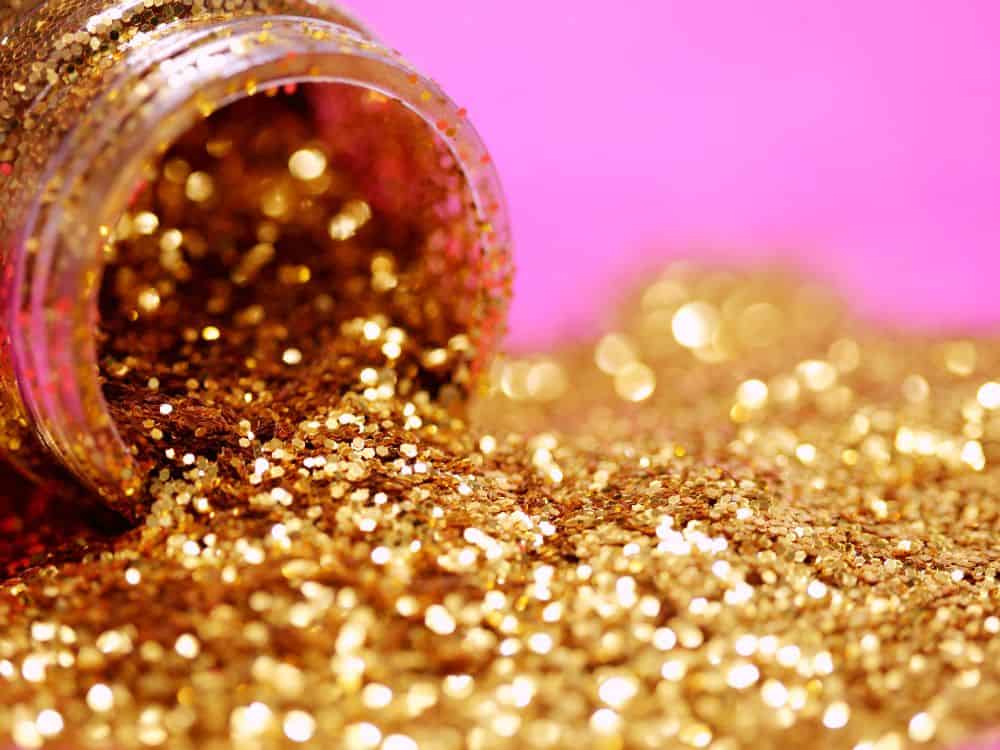 Regular glitter is made with a combination of aluminum and plastic composites, usually PVC, PET, and polyester.
Like sparkles, sequins, and confetti—but smaller—plastic-based glitter is an assortment of tiny particles that reflect light at different angles, producing a shimmery-looking surface.
These tiny pieces start out as large sheets of varying thicknesses. The plastic sheets are layered with a lustrous aluminum layer, then cut into rectangle, square, or hexagonal-shaped pieces just 50 to 6,250 microns in size.
Unfortunately, what happens after glitter sheets are cut to provide something for your craft, toys, clothing, or body has people scrambling for environmentally-friendly glitter alternatives.
---
2. Is Glitter Biodegradable?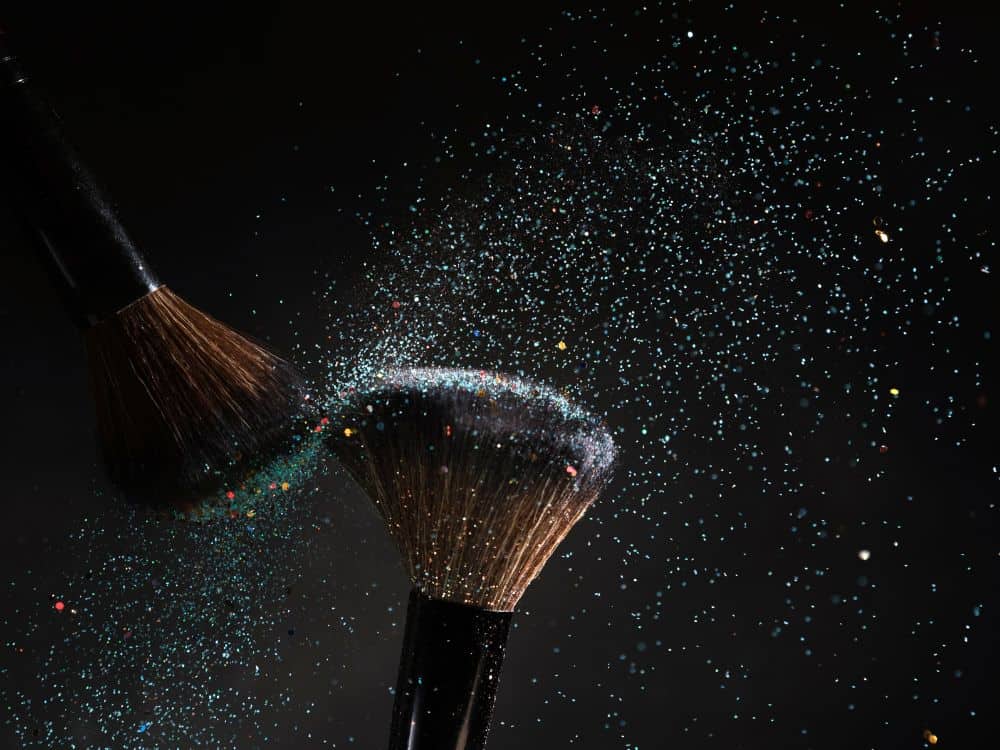 Because of its near ubiquitous nature but small size, many are wondering, "Is glitter eco-friendly?"
While it may look pretty, it's nothing but problematic for the planet.
Although made of some recyclable types of plastic, glitter itself isn't recyclable, largely because of its small size. Worse, plastic-based glitter isn't biodegradable.
As it takes hundreds (if not thousands of years) to decompose and, already being the size of a microplastic, glitter also easily makes its way into waterways. Denser than water, it sinks to end up as part of the toxic sludge found on the bottom of lakes and streams.
---
3. What is the Environmental Impact of Glitter?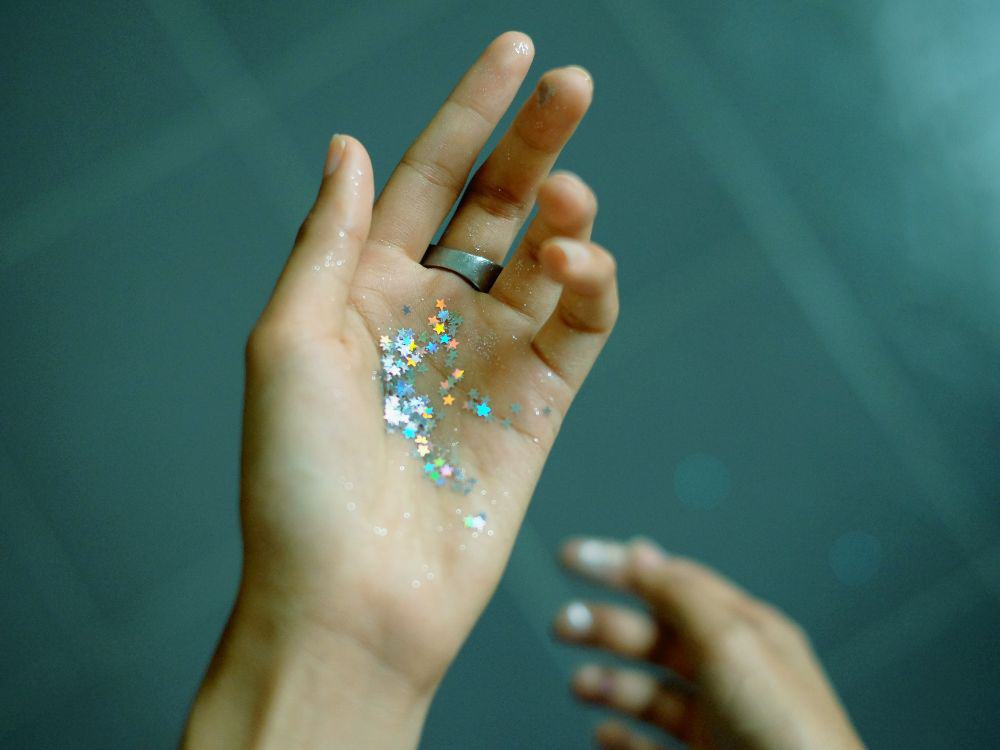 Don't be fooled by its attractive sheen, regular glitter is by all definitions a microplastic (a piece of plastic between five millimeters and one micrometer in size).
Because of the sheer volume of glitter that's used in the world, there's reason to be concerned about the impact of glitter on the natural environment.
In fact, those teeny tiny particles are associated with a huge impact.
Teeny-tiny pieces with a dangerous impact
A 2019 study looked at glitter in a range of environmental locations around the globe. The researcher found that glitter is a significant source of microplastics for soils. It's also a "stealthy source of nanoplastics".
Considered to be more dangerous than microplastics, nanoplastics can penetrate living cells.
Not only that, but because of its pointy-shaped designs, glitter poses an additional threat to organisms—like birds and aquatic animals that may consume glitter in their diet.
Glitter microplastics in the environment
Although it makes up less than 1% of all microplastics in the environment, "all that glitters is litter," said the authors of a 2020 study published in the Journal of Hazardous Materials.
The study's authors investigated the impact of different types of PET and non-plastic glitters on freshwater habitats—where glitter is almost certain to end up.
After just 36 days, changes in biodiversity and ecosystem function were reported. Plant species had shorter root lengths, phytoplankton biomass decreased, and the number of invasive species of snail increased by two-fold.
But here's the (light-catching) catch: these ecological impacts were reported for glitter alternatives, too.
---
4. Biodegradable Glitter: A Better Way to Sparkle?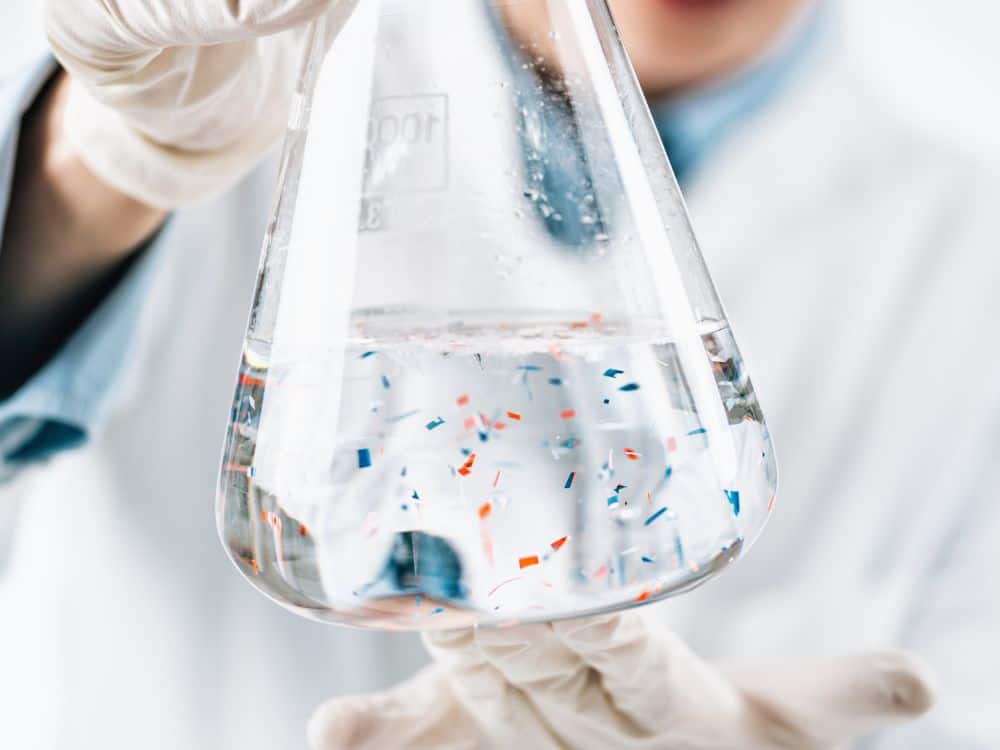 Crafting a better future for our planet, eco-friendly craft glitter has emerged in recent years.
But what is eco-friendly glitter made of?
Most companies use cellulose (wood pulp from eucalyptus trees) to make their non-plastic "eco" glitter. This can take a few different forms, and, depending on how it's made, doesn't necessarily make it a safe glitter for the natural environment.
Environmental sustainability is a big priority for festivals like Burning Man—which has festival-goers scrambling to find something sparkly that won't hurt the natural environment.
But is biodegradable face glitter a good look for our planet?
The aforementioned authors have their suspicions. They found that mica, the "sustainable" shimmer in eco-friendly glitter makeup significantly altered the sediment content in freshwater habitats.
All types of glitter (yes, both those made with PET and cellulose) reduced the amount of chlorophyll in the water column, contributed to shorter root lengths of plants, and attracted hungry snails known to eat it.
TL;DR: Even if it's made from sustainably-harvested biodegradable glitter ingredients, plastic-free glitter can be just as bad for lakes and rivers.
---
5. Is Biodegradable Glitter Really Biodegradable?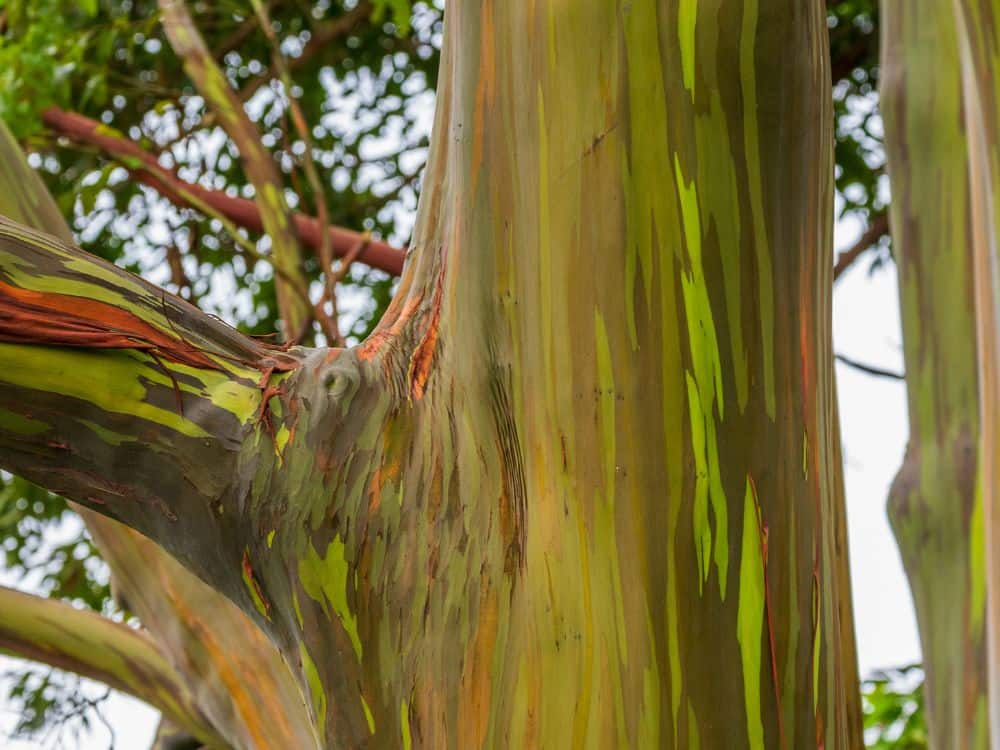 Not only does cellulose-based glitter have the same environmental impact as its plastic-based counterpart, but even the best eco-friendly glitter might not be biodegradable.
What type of glitter is "biodegradable?"
Modified regenerated cellulose (MRC) glitter:
Used as a base, regenerated, or MRC, cellulose is sourced from eucalyptus trees (biodegradable).
It's then coated with a mineral pigment (mica) or aluminum for reflectivity and often topped with thin layers of plastics, like styrene acrylate (NOT biodegradable).
Cellulose acetate (CA) glitter:
Cellulose acetate is also largely derived from wood pulp.
BUT the semi-synthetic polymer—also found in cigarette butts—has degradation rates that vary based on how it was acetylated and the environmental conditions it ends up in (read: CA glitter might not be fully biodegradable in soil, compost, or marine environments).
Probably not a great choice for eye-safe biodegradable glitter, cellulose acetate is also known to cause skin and eye irritation.
Cellophane glitter:
Cellophane (aka polymeric cellulose film), is the film form of regenerative cellulose. As with MRC, the production of cellophane requires toxic carbon disulfide and generates hazardous byproducts (H2S and CS2).
Cellophane can be biodegradable, reaching up to 96% biodegradability after 180 days. But because of its chemical structure, cellophane can't be certified as biodegradable. Not to mention that any coating will compromise its biodegradability.
Compostable glitter:
Compostable glitter can break down in the right environment (an industrial composting facility). Unfortunately, it's typically only the glitter core that's certified to do so.
Then there's the practicality of that actually happening.
Glitoris says it best: "Say you get home at a quarter past rave, dive into bed, and forget to shower until 24 hours later… all those party pieces will continue to par-tay."
It's extremely unlikely that you'll wake up, collect all the eco-friendly body glitter you've adorned yourself with, then send it to be composted.
Instead, it will wash off in the shower and infiltrate water and soil (where it won't biodegrade).
Mica & synthetic mica:
Mica is a common mineral pigment used in makeup, and synthetic mica stepped in when the world became aware of the use of child labor in mica mining.
Although it occurs in nature, mica can contain trace amounts of heavy metals, bioaccumulate in the environment, and is often blended with titanium dioxide for added shimmer. Banned as a food additive in regions like the EU, titanium dioxide is a potential carcinogen.
PLA glitter:
PLA, or polylactic acid, is a bioplastic often used as an alternative to polyethylene and polypropylene and is found in biodegradable trash bags.
It's derived from fermented plant starch (sugarcane, corn, cassava, sugar beets) but will only biodegrade in thermophilic anaerobic (super-hot, oxygen-free) environments or industrial composting conditions.
Since all of these forms of supposedly sustainable glitter are still problematic in one way or another, how do we get truly safe glitter? Can we?
---
6. Where to Find Biodegradable Glitter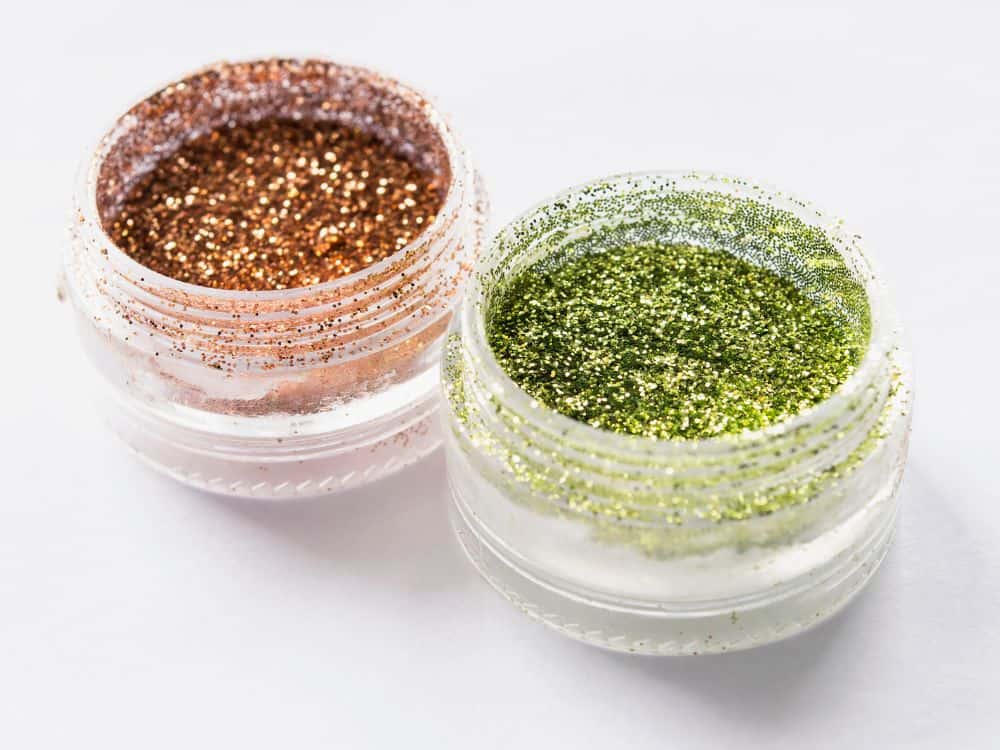 There was one big critic of the above-mentioned study: Bioglitter™.
They claimed that the dose of glitter used in the freshwater environments was 1,000 times higher than it should have been.
Bioglitter™ also pointed out that the "biodegradable" glitter used in the study was unknown, and may in fact not be so biodegradable.
Many brands make mention of plant-based, biodegradable, or compostable cores (here's looking at you, Ecoglitter)—only to neglect the fact that the glitter is coated in plastics.
Or they don't provide biodegradability details at all (ahem, Hemway eco-friendly glitter).
But Bioglitter™ stands out from the rest of the eco glitter lineup because their two options are proven to be biodegradable in freshwater.
The Bioglitter™ PURE range doesn't contain a reflective aluminum layer and is free of FDA lake pigments. It's also 100% plastic-free.
The Bioglitter™ SPARKLE and HOLO ranges use an incredibly thin layer of aluminum (2,000x smaller than a human hair), which is exempt from biodegradability. They're 92% free of plastic.
These Bioglitter™ products are manufactured with sustainably and ethically sourced natural materials (regenerated cellulose) and both the core and coating are proven to biodegrade by ISO14851, ISO14852, and TÜV Austria OK 11 biodegradable water certification for freshwater testing.
In just a month, the majority of the product will be degraded away.
For those who aren't familiar, ISO14851 and ISO14852 are products of the European Chemicals Agency (ECHA) and their 2022 microplastics legislation. Essentially, this means that Bioglitter™ biodegrades enough to not be considered a microplastic.
While it's not certified as such, microbial activity in other environments can also support the biodegradability of Bioglitter™. They claim that the glitter will become carbon dioxide, water, and biomass in rivers, lakes, wastewater, and farmers' fields—depending on heat, moisture, and the concentration of microbes.
Getting rave reviews from awards agencies, cosmetics brands, and people around the world, this #GuiltFreeGlitter is available through certified resellers:
United States: Today Glitter uses plastic-free packaging (glass bottles with cork lids)
United Kingdom: EcoStardust has a Non-Bioglitter® Amnesty program where you can send back conventional glitter to be upcycled into something new
Australia: Glitoris sends glitters in refillable glass jars/refill bags (*not all are Bioglitter™ and some may contain non-biodegradable styrene acrylate)
---
7. A Sparkly Future For Biodegradable Glitter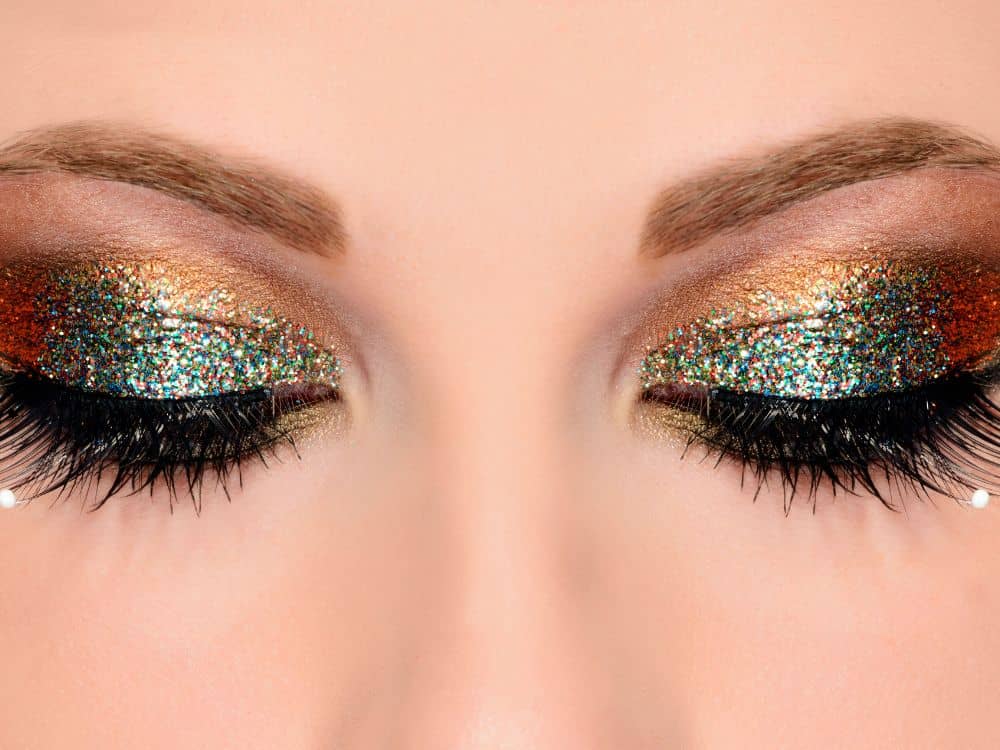 There is a recent innovation in that looks more promising still.
Realizing that the European cosmetics industry alone uses 5,500 tons of glitter microplastics annually, researchers have been working on non-plastic glitter alternatives.
They looked to nature for the solution.
There's a phenomenon called "structural color" that gives peacock feathers and butterfly wings their stunning iridescence. Using films of self-assembled cellulose nanocrystals (instead of aluminum), scientists have been working to replicate the phenomenon.
Finding large-scale fabrication success in 2022, the only thing this biodegradable glitter is made with is cellulose which comes from the cell walls of plants, fruits, and vegetables.
It could even be made with byproducts of the food industry—coffee bean skins, mango peels, or banana peels. This would make it safe to eat, too!
The use of "structural coloration" means it's free of toxic and unethical pigments—like titanium dioxide and mica. Manufacturing the glitter uses far less energy than regular glitter, too.
With plans afoot to start a company to sell these glitters commercially, this is one sparkly innovation to keep an eye out for.
---
8. Alternatives to Biodegradable Glitter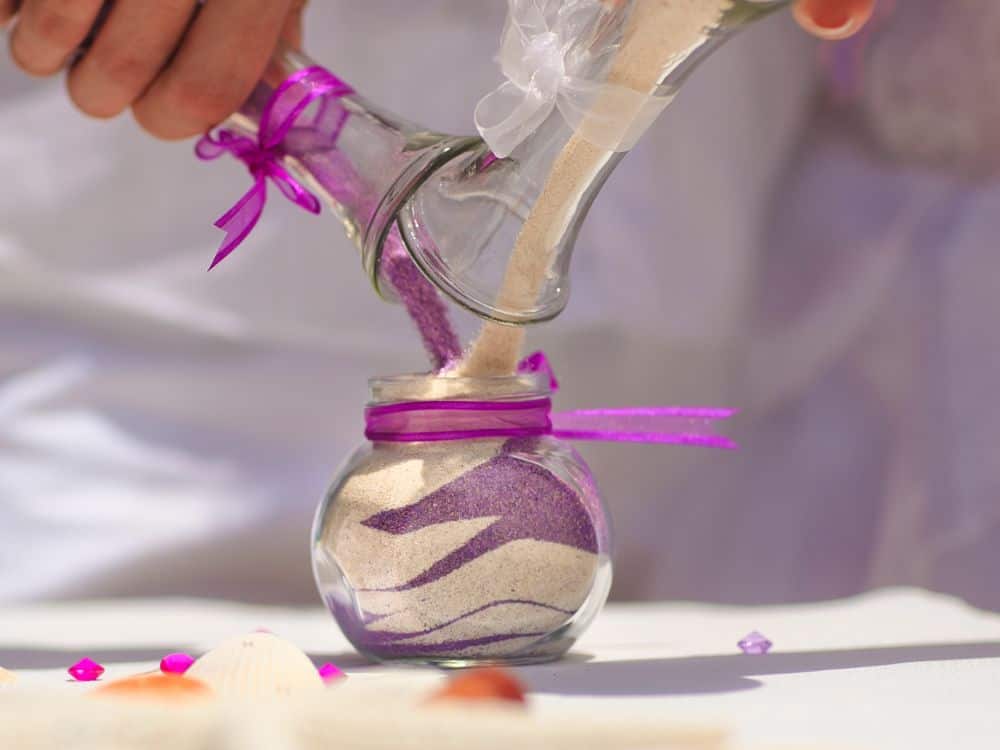 The most sustainable option is to create your own DIY eco-friendly glitter. Here are a few consciously crafty ways to go about it:
Sea salt + food coloring
Sand + food coloring
Raw sugar + food coloring
Colored rice or oats
Colored seeds
Tiny shells: ethically harvested and ground up into a fine powder
Hole-punched recycled paper
Recycled glass glitter
You can also avoid many of the products that typically contain glitter. Steer clear of glittery garments. Avoid non-recyclable, glitter-covered greeting cards and swap glitter wrapping paper for zero waste gift wrapping.
---
Did you know we Have a Newsletter?
We cover the latest in sustainable living, fashion, zero waste, beauty, travel, finance and more…
Final Thoughts On environemtally-friendly glitter
There's no sparklier nod to the impacts of our consumption than glitter. Just a single jar can provide days (months, years?) of lingering glimmer—and can have an environmental impact just as persistent.
Truly biodegradable glitter may be the best we've currently got as long as it's certified.
But, much like biodegradable balloons (which aren't a thing yet), it's still far from harmless, especially when we consider the different environments it might end up in (soil, a bird's mouth, etc.).
If glitter is essential for your upcoming festival or crafting weekend, keep it minimal—biodegradable or not.
Glitter is just a sparkly drop in the pond (literally) of the environmental impact of our actions.
So, balance your glimmer out with a sustainable festival 'fit from an online thrift store or by purchasing carbon offsets for your flight to Coachella. These will have a far greater impact on the planet than the shimmery-pink-purple "Unicorn Tears" you'll find in your hair a month from now.
If you know a glitter addict, be the sustainable shimmer in their eye by sending this article their way.
Pin these: