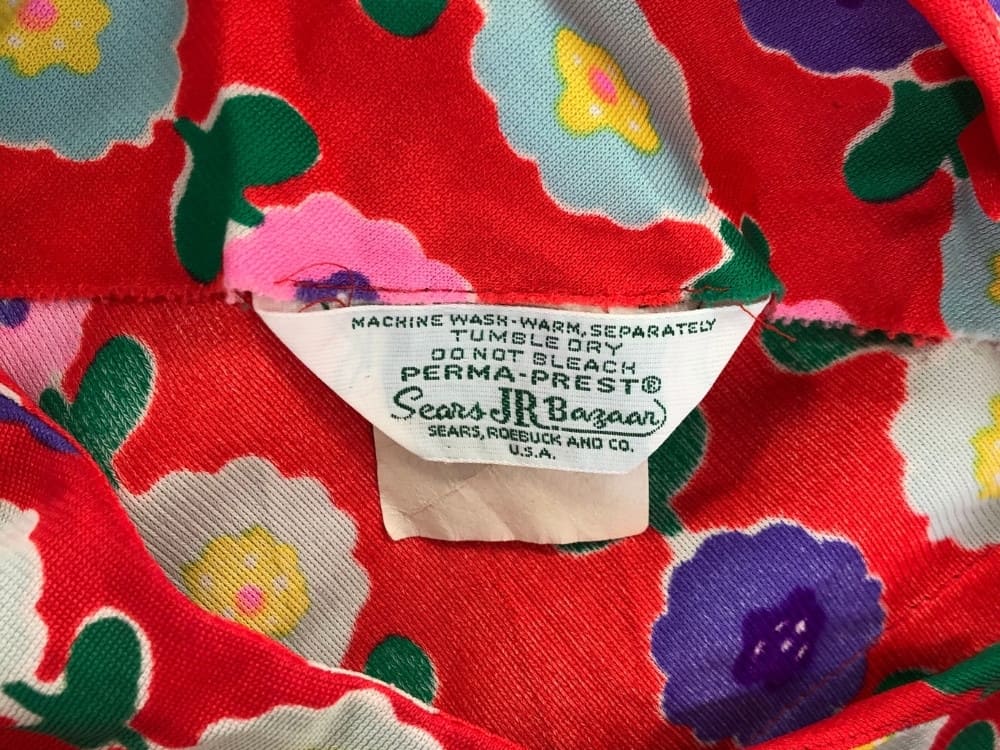 Vintage Clothing Labels – How to Identify and Date Them
Say you hypothetically scored some legit-retro finds through an online thrift store—but how can you date your new-to-you vintage piece?
Or more broadly, how do you know if clothes are actually vintage or, put another way, how can you tell if the seller is pulling the 'vintage stussy jumper' over your eyes?
This is where vintage clothes labels come to the rescue.
Decode the tiny label to find out some extra deets about your new flapper-style dress or pair of vintage denim, including how to properly care for it.
Understanding how to read vintage clothes labels provides a bit of a fashion history lesson, too.
So, let's explore just how we can use the vintage clothing label to get the low-down on our pre-loved clothes.
1. Look for a Copyright Year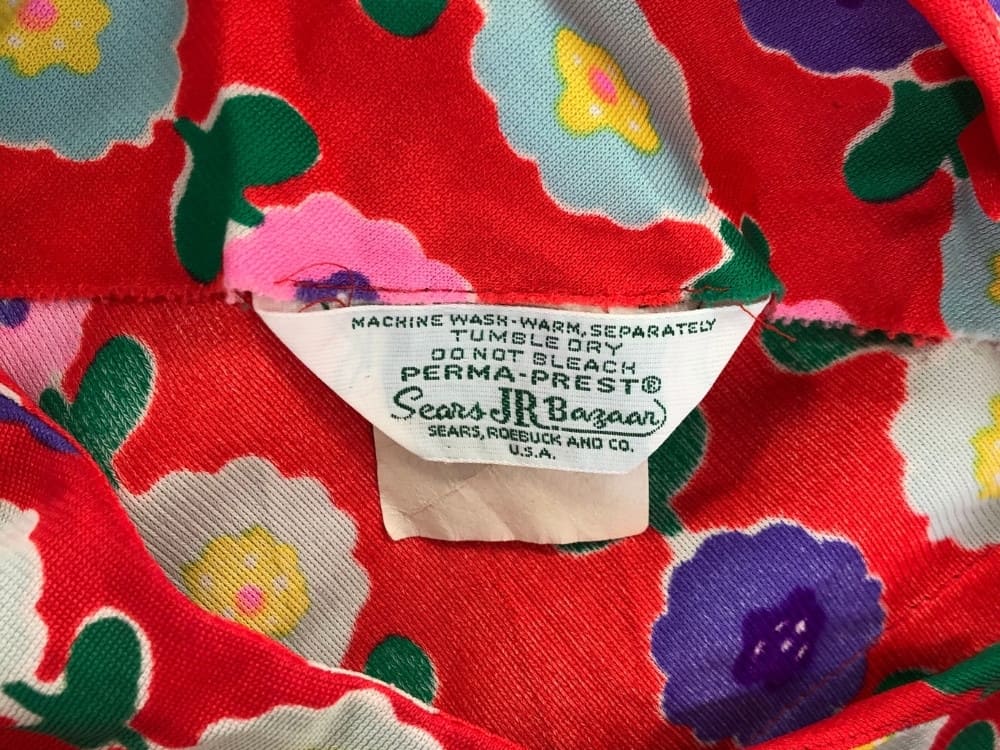 Identifying vintage clothing labels can first and foremost help you date a garment.
Simply look for the copyright year.
These aren't listed on all garments, but if present, they help to prove authenticity and give you a hint about when the vintage eco friendly t shirt or dress was produced.
Keep an open mind though, because the year might not be in a standard format, but rather something like SP78, indicating the garment was part of a brand's 1978 spring collection.
Note however that copyright year can also refer to the brand itself, not the style/design of the garment.
Still, it'll help you narrow your dating detective work down to at least an era.
---
2. Check For "made In USA" Or "made In Mexico"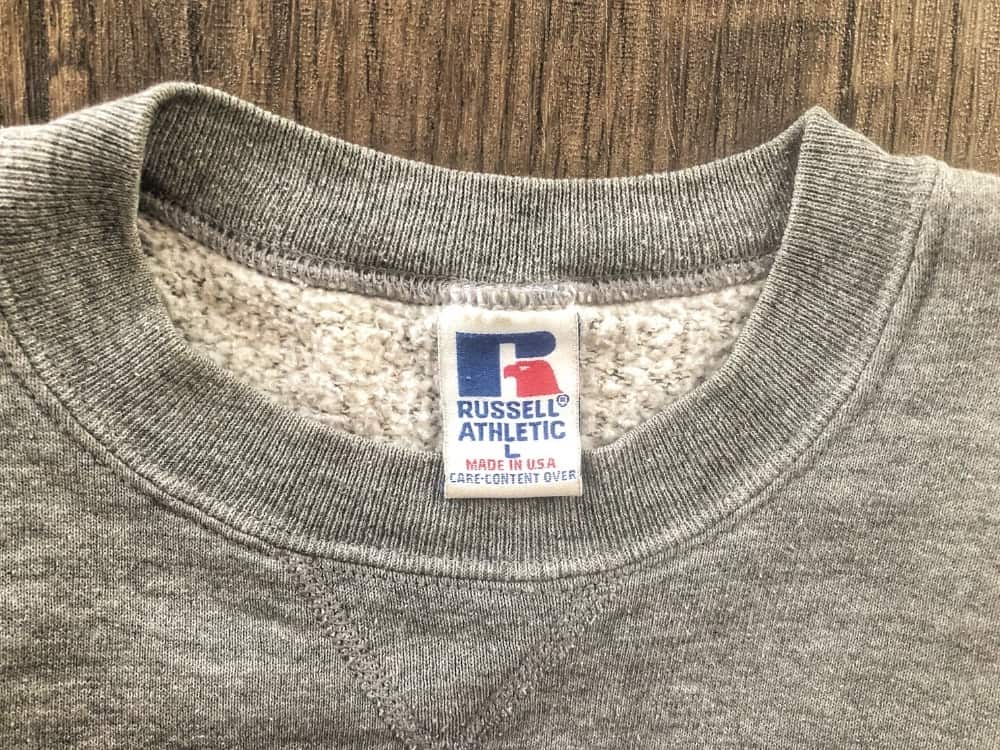 American-made clothes
The words "Made in USA" or a tag featuring the American flag is another, well…flag to know how to spot vintage clothing.
The average 1960s American home spent a significant amount on their wardrobe, investing the equivalent of roughly $4,000 in today's money for fewer than 25 garments each year.
About 95% of them were produced domestically.
All of this started to change when Asia and Latin America opened large factories and textile mills around the mid-1970s.
Domestic textile production took a nosedive and was practically non-existent by 1990.
Labeling garments with "Made in the USA" became a badge of honor when American manufacturers started to disappear.
While several slow fashion brands have started to resurrect American-made garments, "Made-in-the-USA" tags are still generally associated with clothing produced around the 1980s.
Mexican-made clothes
Mexican travel = Mexican textiles.
Seeing "Made in Mexico" (or "Hecho en México") verbiage is indicative of a surge in travel to Mexico that took place around the 1950s.
The war was over, air travel was booming, and the Pan-American Highway's Mexican section was completed.
Mexico provided an affordable, reachable travel destination for both A-list celebs and everyday folks, so American women embraced Mexican styles, bringing back circle skirts and souvenirs.
That said, how to date vintage clothing that's Mexican-made? You could safely assume it's from around 1950.
---
3. Use Union Tags For Information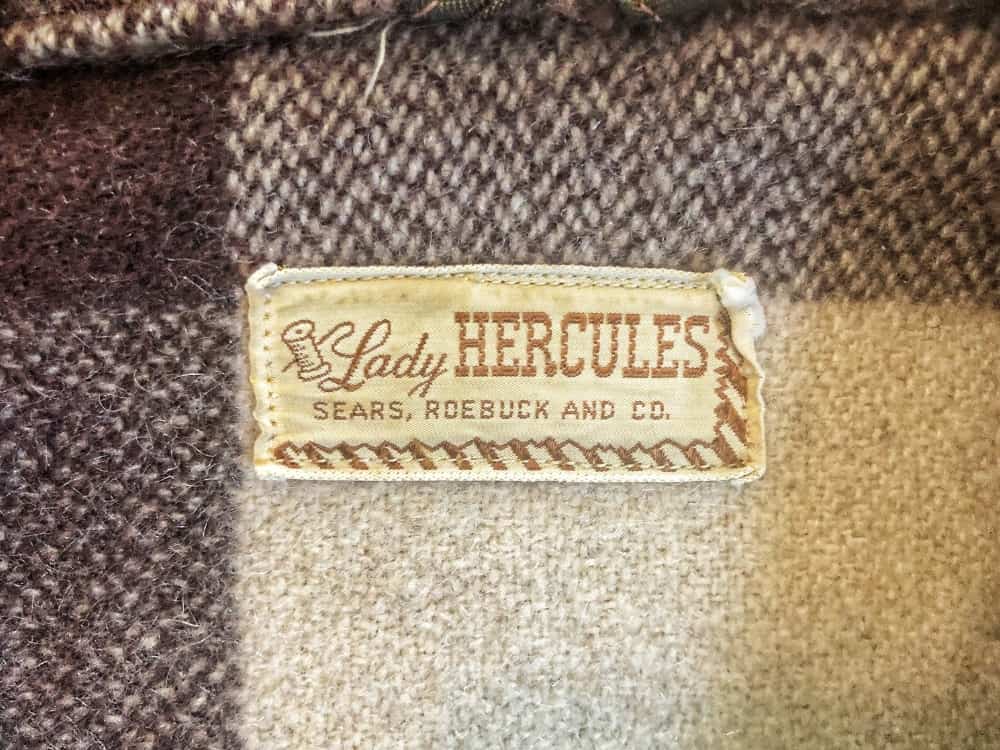 Unions like the International Ladies' Garment Workers Union (ILGWU) began to emerge after the turn of the 20th century.
If you see a union label from ILGWU, you might have something from as early as 1920 and as late as the 1980s.
While that verifies vintage status, it still doesn't quite answer the question of how to determine vintage clothing age.
Narrow it down further via other specific details, like the National Coat and Suit Industry Recovery Board logo used from 1938-1964.
The words "Amalgamated Workers of America" or simply "Union Made" were used between 1934-1976.
---
4. Take Note Of Half Sizes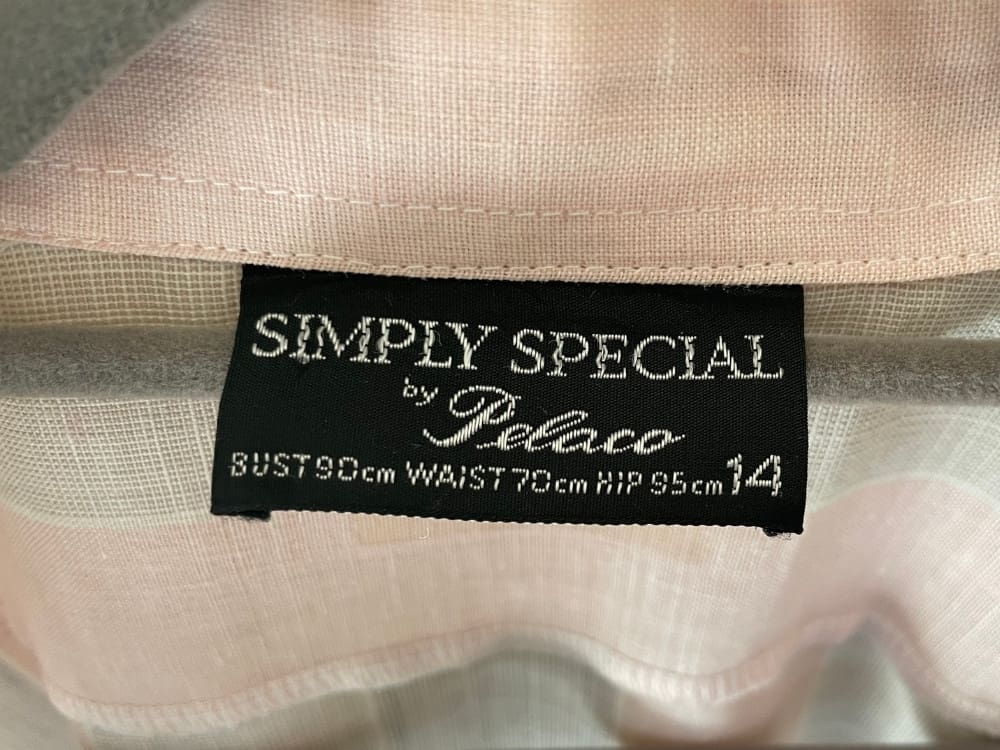 Shorter women reportedly brought about the need for half sizes, which emerged around 1940.
Seeing "½" after the size denotes a garment's shorter length and date of production between the 1940s and 1970s.
---
5. Look For Lot Numbers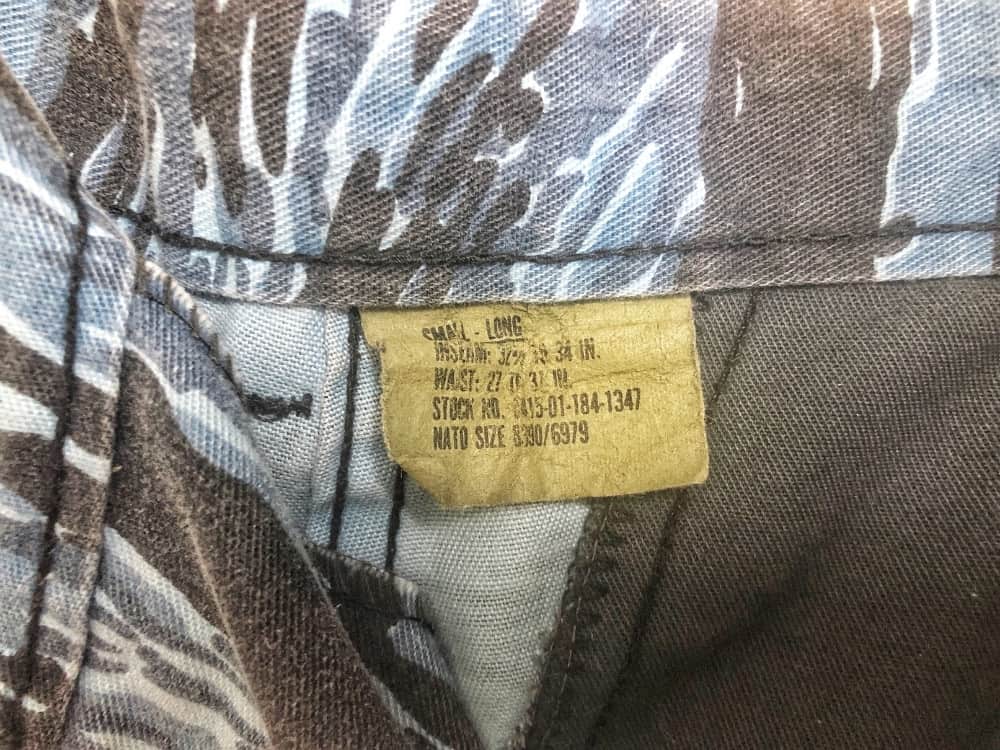 As more and more garments were produced in factories in the 1970s, lot numbers were utilized to keep track of them.
When foreign production began to take over, the numbers ceased to exist.
When looking at lot numbers for how to read clothes labels for age, "Lot" followed by a letter or number would mean that it was produced before 1979—and likely within that decade.
---
6. Reference The Address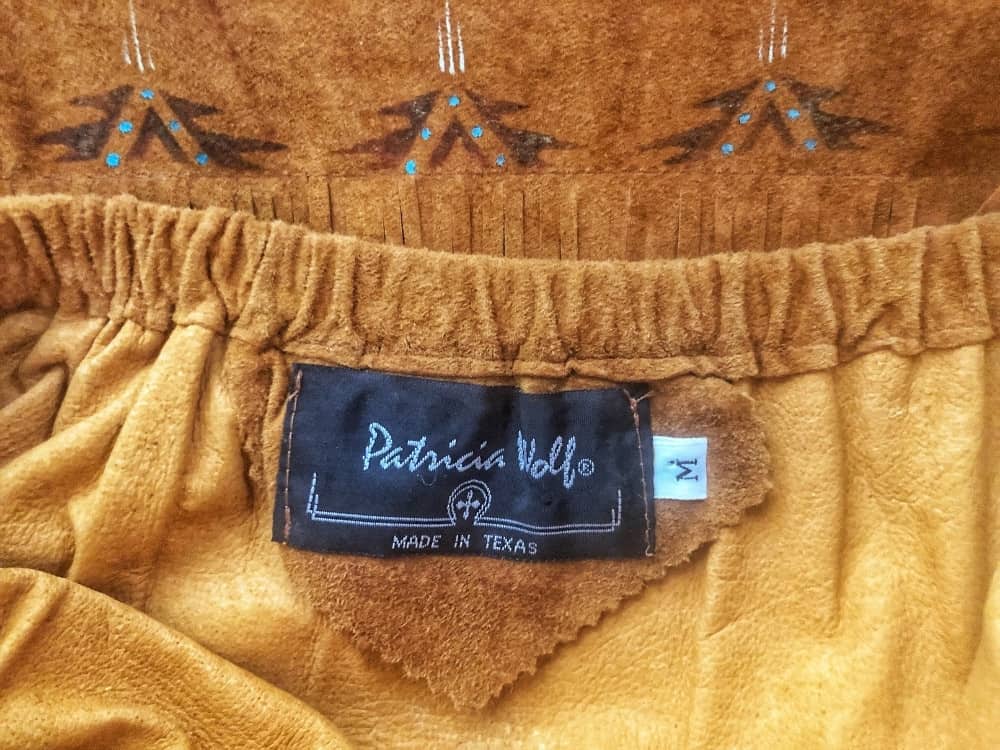 Imagine buying an ethical sweater and seeing an address on it.
Back in the day, it was somewhat common for the designer to include their address.
Pair that with another historical fact—that zip codes didn't exist until 1963—and you've got another trick for how to know if clothing is vintage.
If you see an American address sans zip code, you've scored something made before 1963.
---
7. Check For A "woolmark"
Ironically, consumers knew the value of natural fibers over synthetic fabrics long before they regained popularity in recent years.
With an aim to help shoppers choose wool clothing, a Woolmark logo was developed in 1964 as a marketing technique to encourage consumers to shift away from increasingly popular acrylic and polyester.
For how to read vintage clothing labels for age using the Woolmark logo:
Look for wool garments without a label identifying them as wool = pre-1939
Look for the first Woolmark logo (indicating 100% wool) = made after 1964
Look for the Woolmark Blend logo (indicating 60% wool) = made before 1971
Look for the Wool Blend logo (indicating 50% wool) = made before 1999
---
8. Take Note Of Material Brand Names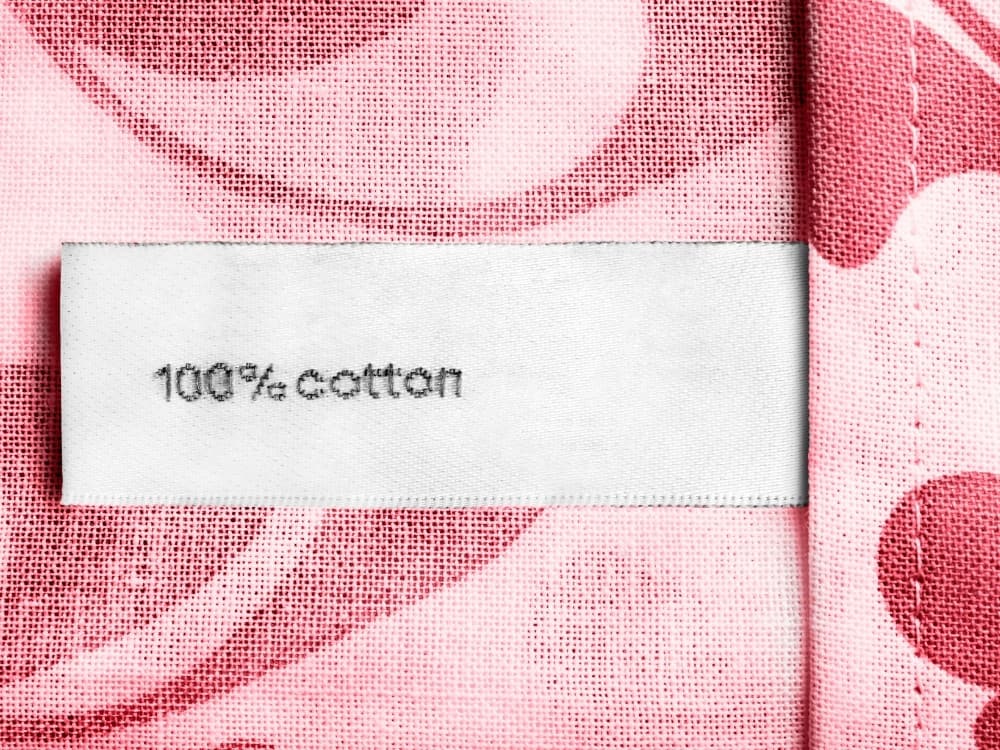 Thanks to the spandex vs elastane discussion, some may know that Lycra, invented in 1959, is the brand name of spandex/elastane.
Other synthetics once had brand names, too, which provide another tool for how to date vintage clothing tags.
Nylon was first produced in 1939 and the brand Qiana produced it between 1968 to the mid-1970s.
Acrylic, under the brand names Acrilan, Creslan, Orlon, and Zeran, was sold after 1950.
Polyester's commercial use began in 1953 and brand names Celanese, Dacron, Kodel, and Vycron were big in the 1970s (think: disco-ready bellbottoms).
---
9. Look For Countries That No Longer Exist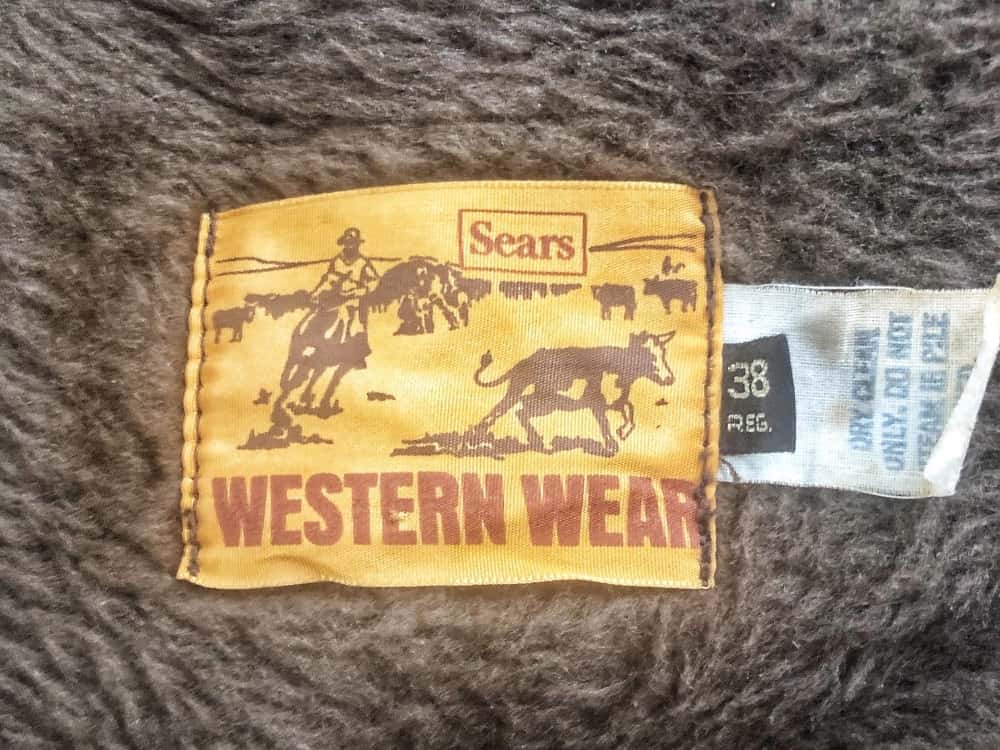 Your high school geography and history teachers would be proud of you for using this method on how to date vintage clothing.
It's not uncommon to see countries from yesteryear on vintage pieces—which requires you to do a bit of historical sleuthing.
If something was made in Newfoundland, for example, you can date that garment between 1907-1949, or until the self-governing Dominion became a Canadian province.
Similarly, colonial rule can also help to date vintage garments.
Seeing "French Indochina," "Indochinese Union," or "Indochinese Federation" could give you hints about a garment being made prior to 1947 or up until 1954 (in the case of the latter).
---
10. Check For Odd Sizes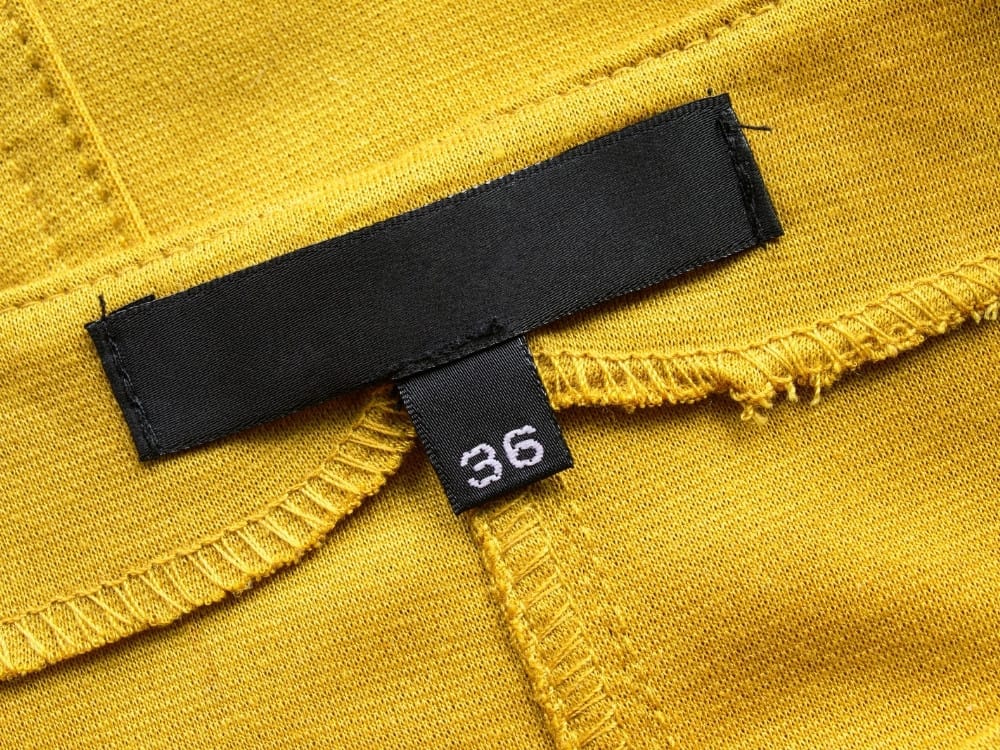 The "Junior" section in department stores didn't really make an appearance until the early 1980s.
Prior to that, odd sizes were actually used for adult clothing.
While the sizes have made a reappearance for teens, seeing a vintage garment that's size 3, 5, 7, 9, etc. could suggest it was produced before the 1980s.
---
11. Use The RN Number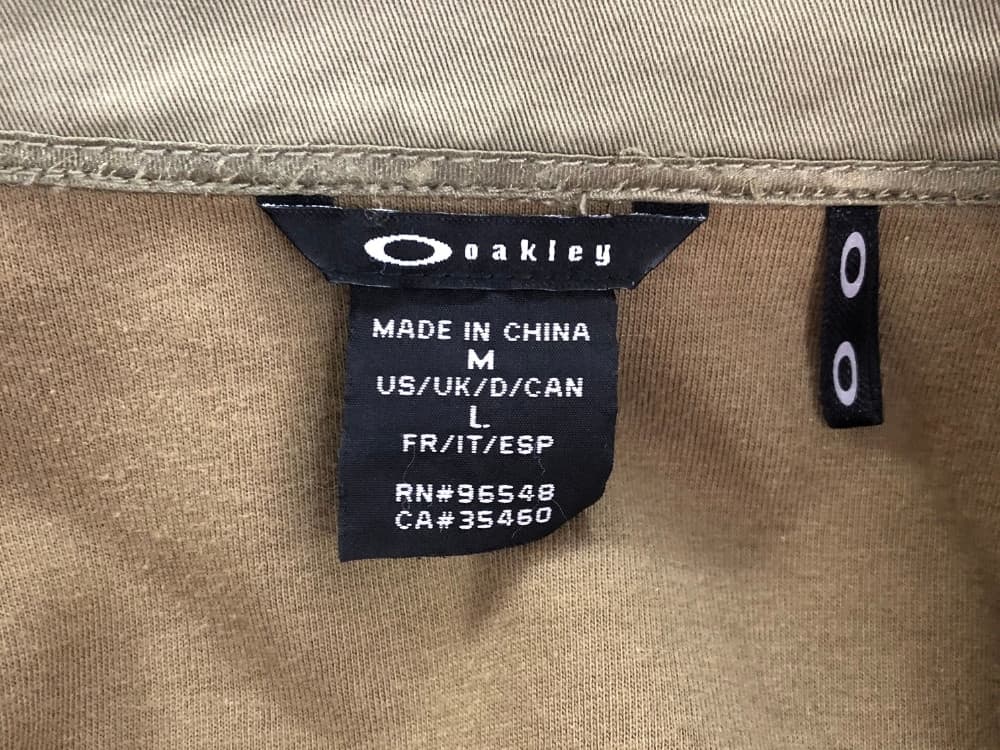 RN numbers are also helpful identifiers for vintage clothing.
Registered Identification Numbers (RN) are required in the US for businesses involved in the production, distribution, or finishing of a garment.
The RN number system first came about in 1952 and, up until 1959, used RN numbers 00101 to 04086.
In 1959, the numbering system underwent a makeover and started at 13670.
RN numbers won't indicate when the actual garment was produced but they hint about when the company was first granted the number—which can still be helpful with knowing how to read vintage clothing brand labels.
It's generally thought that RN numbers with just 5 digits are on clothes produced in the 1960s and 1970s.
Garments produced in the 80s or later might have 6 or more digits.
---
12. Take A Hint From Care Labels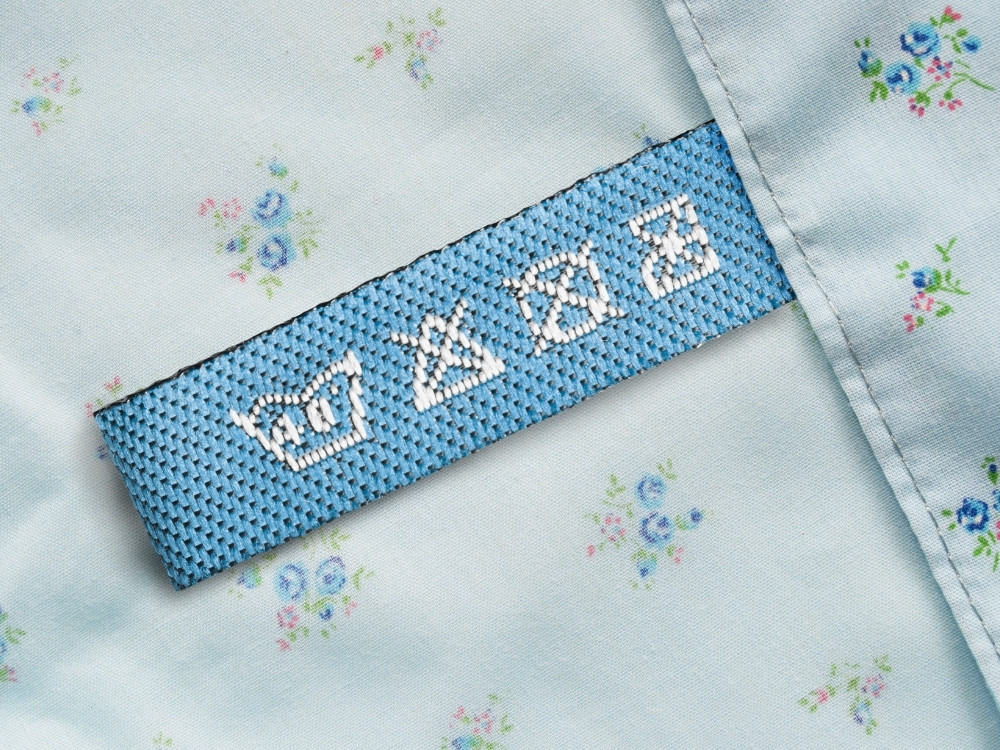 Garment care guidelines are a key component of learning how to read clothing labels from any decade.
For vintage clothing, they provide more info than just how to keep that gogo dress gogoing for years to come.
In 1971, the US Federal Trade Commission mandated that manufacturers and importers of clothes include garment care instructions on clothing labels.
The "Care Labeling Rule" (which was recently almost rescinded) meant that vintage tags after 1971 listed at least one method of care (i.e. "dry clean only;" "machine wash cold").
If no care instructions are listed, it's likely a vintage garment made prior to 1971.
Clothing care symbols, along with written instructions, appeared in the US in 1996 and after 1998, the symbols could be used without written instructions.
---
Did you know we Have a Newsletter?
We cover the latest in sustainable living, fashion, zero waste, beauty, travel, finance and more…
---
Final Thoughts On How To Read Vintage Clothing Tags
Not only can vintage tags provide an answer to the question, "How do you know if clothes are vintage?", but they can also encourage a bit of research.
Secondhand shopping is one of the most effective ways in which we can avoid fast fashion, and when our pre-loved garments come from previous generations, the labels are like a peek into history.
Ultimately, taking the time to get to know our wardrobe—whether by playing vintage date detective or using online clothes repair services to show them some TLC—is a good look for Mother Earth.
If you know someone who's embracing the #vintageclothing trend, please share this guide so they too can know how to date vintage clothes labels for a wardrobe-win.
Pin these: