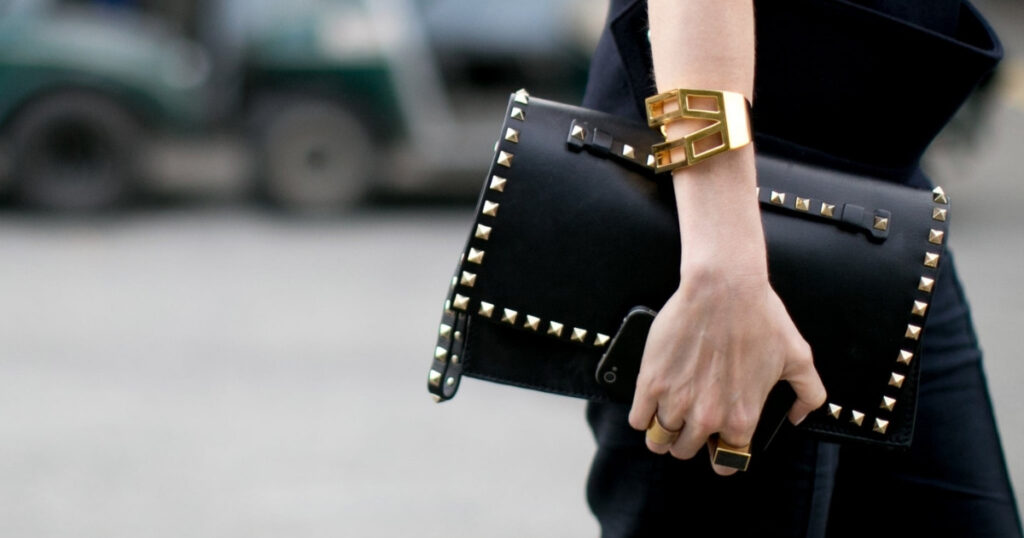 11 Best Thrift Stores In CT If You're Inclined to Consign
The "Constitution State" may be best known for its critical role in the birth of the U.S., but today, we the people know (and love) the state for another reason.
If you're an outta-towner, we'll fill you in.
The best thrift stores in CT are helping folks form a more perfect union (with low waste living), establish social justice, insure fashion circularity, and, well, you know how the rest of the song goes…
Thrift stores in Connecticut are where Nutmeggers (CT locals) go to find fashion-forward, casual, dressy, and business attire, as well as jewelry, accessories, and knick-knacks for any style and space.
In close proximity to the NYC thrift scene, Connecticut's thrift stores are a best-kept secret for those on a budget looking for designer duds and treasures.
Grab a lobster roll, check out our thrift shopping tips, and pay a visit to these 11 top thrift stores in CT you won't want to miss.
1. HAND TO HAND THRIFT STORE
About Hand to Hand Thrift Store Bristol CT
As far as the best thrift stores in CT go, Hand to Hand Thrift Store offers a helping hand for those seeking upscale clothing, jewelry, and housewares.
Sure it's easy to find a Goodwill in CT, but popping over to Hand to Hand won't disappoint with their super organized and categorized bargains that are just as unbeatable, especially on the dollar rack.
Their proceeds support Hand to Hand Direct Care Ministry, a faith-based nonprofit that donates clothes, furniture, household items, and other essentials to those in need.
---
2. FASHIONISTA VINTAGE & VARIETY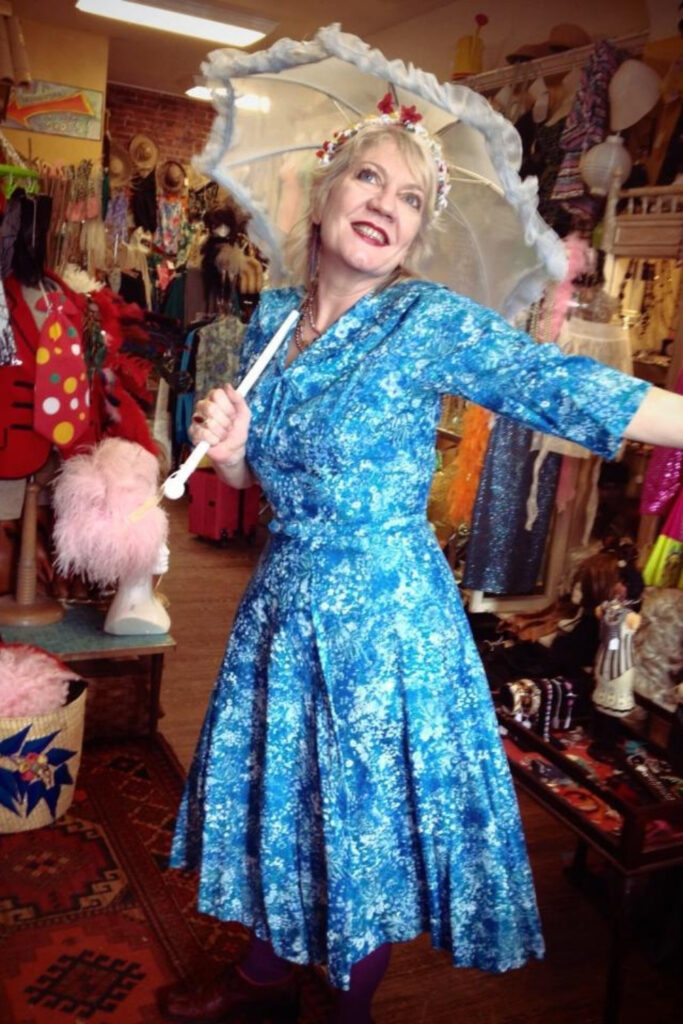 About Fashionista Thrift Store New Haven CT
For guys and gals alike, one of the best clothing thrift stores in CT can be found in New Haven.
Fashionista Thrift Store—like the name suggests—is jam-packed with "thrift couture" clothing and accessories.
Between vintage treasures, modern oddities, and kooky one-of-a-kind wonders, there's a good chance you'll walk out with something unexpected and special.
You won't find run-of-the-mill jeans, plain t-shirts, sneakers, or work attire.
They prioritize consigners who offer vintage clothing from as early as the 1930s and pay special attention to sizing, only accepting garments that could be worn by everyday men and women.
They're open Friday and Saturday but sometimes host fun sidewalk sales.
---
3. THE CLOTHES TREE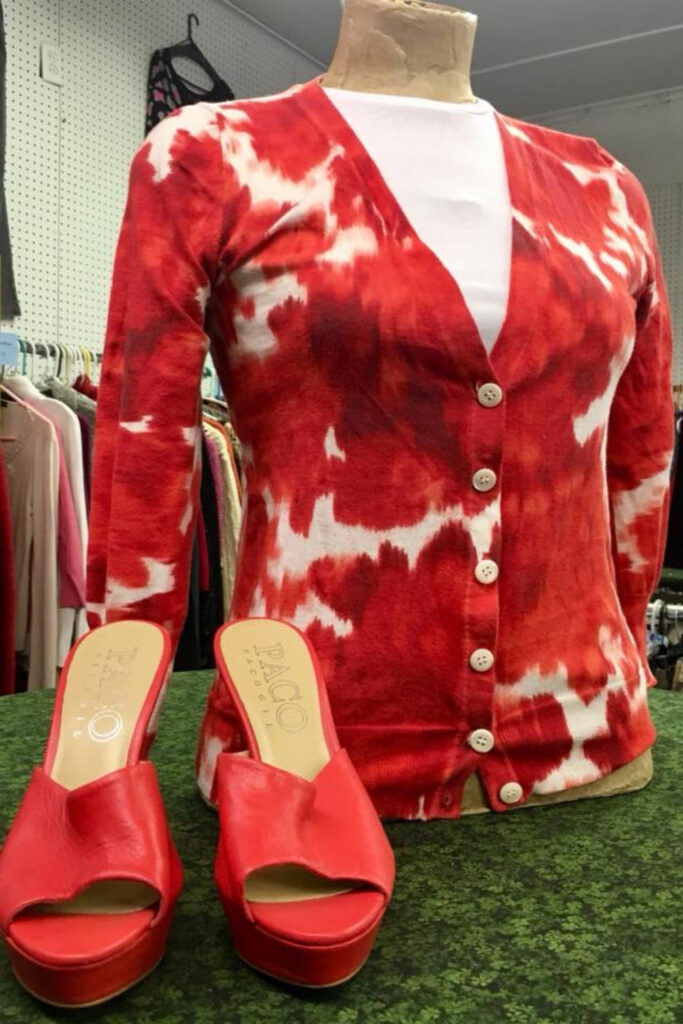 About The Clothes Tree Bantam Thrift Store CT
The Clothes Tree is a low-cost thrift store in Connecticut that boasts thousands of items of clothing, books, housewares, and toys organized across five rooms.
Consignment options are also available.
The non profit thrift store uses all proceeds to support Civic Family Services and its mission to aid families and children in need.
---
4. YOUR CLOSET OR MINE
About Your Closet or Mine Thrift Store in Middletown CT
And the award for one of the most creative CT thrift shop names goes to: Your Closet or Mine.
No surprise it's often considered one of the best thrift shops in Connecticut, especially for those frothing for fringe.
If you're a self-confessed treasure-hunter, rejoice because their 3,000 square foot space is filled with clothes for the whole family, accessories, toys, jewelry, housewares, books, and pet supplies.
This vast collection goes further with everything from vinyl records and vintage band memorabilia to saddles and horse tack.
---
5. KARMA'S CLOSET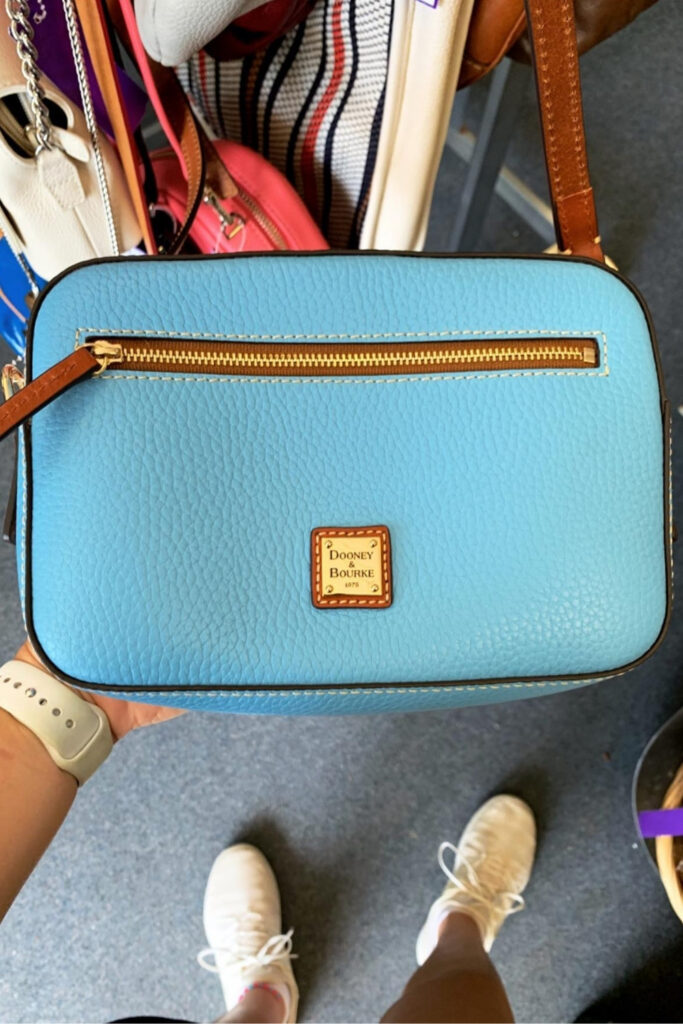 About Karma's Closet Thrift Store Newington CT
Newington Chamber of Commerce named this Connecticut thrift store "Best Clothing Store" now six years running.
Karma's Closet is a consignment boutique with a unique bent.
Why?
We'll, we're not talking about just the clothing, shoes, and accessories (for men, women, and kids) or the home decor and furniture.
We're talking about their other offerings, like a craft fair for local artisans in the parking lot, as well as stocking local handmade goods.
They're also known to host pop-up events like free yoga classes so you can find your vinyasa after a good thrifting spree.
---
6. MAX & LILY'S CLOSET
About Max & Lily's Closet Thrift Store in Hartford CT
If you're looking for the best thrift stores in CT for clothes for kids, hopscotch your way to Max & Lily's.
The cozy space is filled with consigned clothing for children and expectant mothers, as well as accessories, toys, essential baby items like strollers, and some furniture.
While many things are in excellent used—or even new—conditions, prices are kept affordable.
---
7. HOLE IN THE WALL
About Hole in the Wall Consignment Store Guilford CT
As Guilford's oldest and only nonprofit thrift and consignment shop, Hole in the Wall is also considered one of the best clothing thrift stores in CT.
Their clean, well-organized shop sells men's and women's quality clothing, as well as jewelry, shoes, housewares, books, and seasonal items.
Clever displays of rotating outfit pairings provide a little free outfit inspo on top of the bargain tier prices.
Proceeds go in full to the Guilford A Better Chance program which invites academically talented women of color to attend Guilford High School and help lessen the educational divide.
---
8. SAFE HAVEN
About Safe Haven Southbury CT Thrift Store
As far as thrift stores in Southbury CT go, Safe Haven Thrift Shop is consistently a top pick.
You can find women's clothes, shoes, and accessories, but they also have many household items, small appliances, and both vintage and modern furniture.
Chances are, you'll also get to say hi to one of the adorable shop dogs that frequent the store—and act as their product models!
All proceeds support the programs of Safe Haven of Greater Waterbury. These include financial coaching and assistance, court services, counseling, advocacy, emergency crisis intervention, and housing.
---
9. SECOND CHANCE SHOP
About Second Chance Shop Glastonbury CT
With a thrift store in West Hartford CT as well as locations in Simsbury, Suffield, and Glastonbury, Second Chance Shop is a short trip away for anyone in the state.
Their shops are clean, well-organized, and stocked with adult's and children's clothes, shoes, accessories, jewelry, collectibles, and household items.
Items are vetted for quality and condition, and are offered at affordable prices.
Operated by more than 500 volunteers, all proceeds support The Village.
Over the past 50 years, more than $6 million of the shop's proceeds have contributed to mental health and wellness programs, school funding and support, foster care and child welfare, and addiction and recovery support—to name a few.
---
10. CONSIGNED DESIGNS
About Consigned Designs Thrift Shop Greenwich CT
If you're hunting for upscale thrift shops in Greenwich, CT, be sure to include Consigned Designs in your shopping day designs.
As one of the more luxury thrift stores in Connecticut, they sell women's high-end designer and contemporary clothing, handbags, jewelry, shoes, and accessories.
Expect to be shocked by the affordability of guaranteed authentic items from names like Hermes, Chanel, and Gucci.
Options to consign are available, too.
---
11. DEER HILL THRIFT SHOP
About Deer Hill Thrift Shop Danbury CT
You know what they say about leaving them wanting more, and this shop certainly does that.
They're only open on Saturdays from 10 am -2 pm, but Deer Hill Thrift Shop is still one of the most well-loved thrift shops in Danbury, CT.
Blending the best of both worlds, the thrift shop looks like an upscale boutique—but with prices that are extremely thrifty.
They boast a range of high-quality clothing, eveningwear, shoes, accessories, electronics, books, music, and unusual items. Word has it they sold a real harpoon once.
They also offer a unique costume rental service.
Proceeds support outreach programs offered by the First Congregational Church of Danbury.
---
WHY VISIT THRIFT SHOPS IN CT?
Thrift shops in CT—as well as those elsewhere—are one of the best ways we can avoid fast fashion.
Because modern fashion has given rise to poor manufacturing and "microseasons", or clothing that's supposed to change dozens of times throughout the year, we're consuming and wasting a lot more clothes than we used to.
On average, clothes are worn just seven times before they're discarded. This means that a lot of Connecticut's sophisticated, elevated, and easy-going style is ultimately wasted.
In the CT alone, 96,500 tons of textiles are disposed of every year, which equates to $5.7 million in disposal fees for the state's taxpayers.
Imagine saving money on taxes and instead using it to shop at one of the state's many secondhand stores.
---
FINAL THOUGHTS ON THRIFT STORES IN CT
It may be the third smallest state in the United States, but the number of secondhand shops in Connecticut is impressive.
This means you can embrace both seersuckers and slow fashion at the same time.
For out-of-staters not planning a trip to the Mark Twain House and Museum anytime soon, you can get your secondhand fix from online thrift stores.
If you know someone scouting the local Yale University, send them this list of the best thrift stores in CT to help curb those college fees.
---