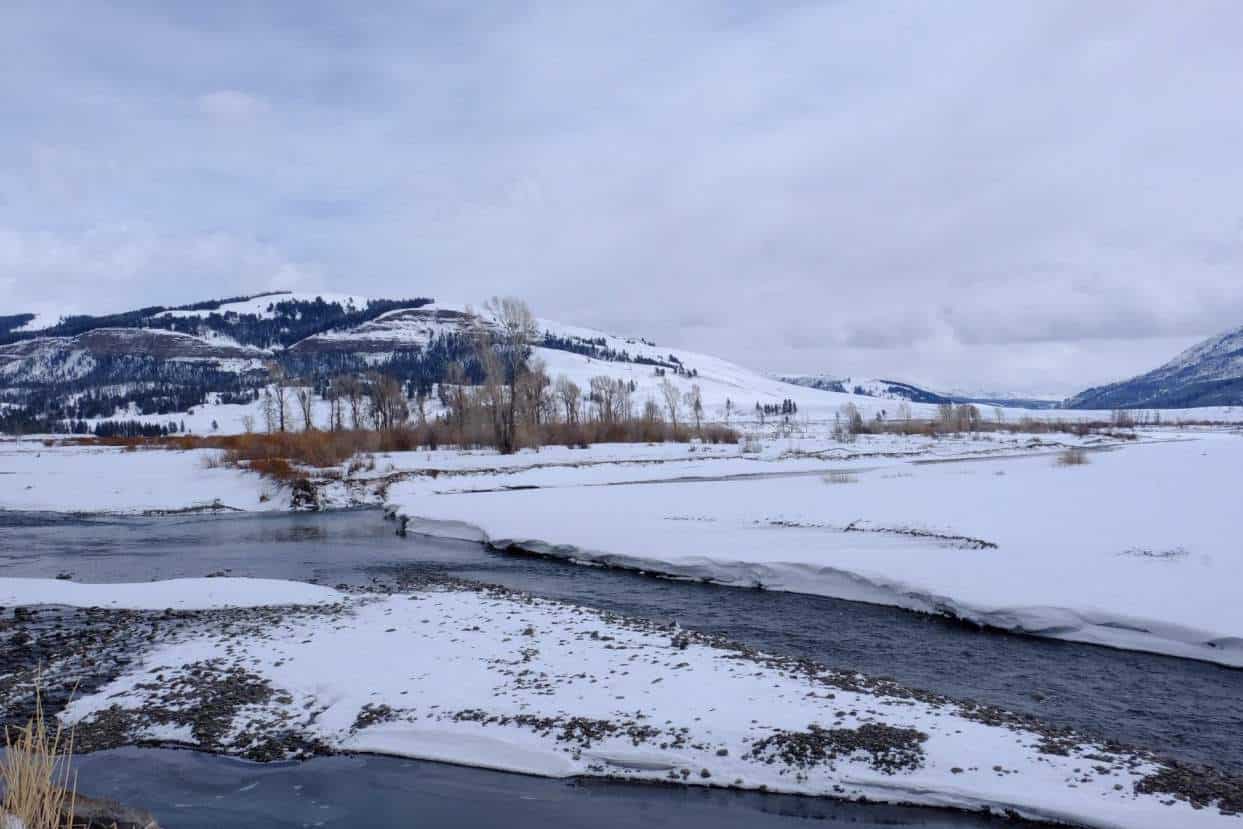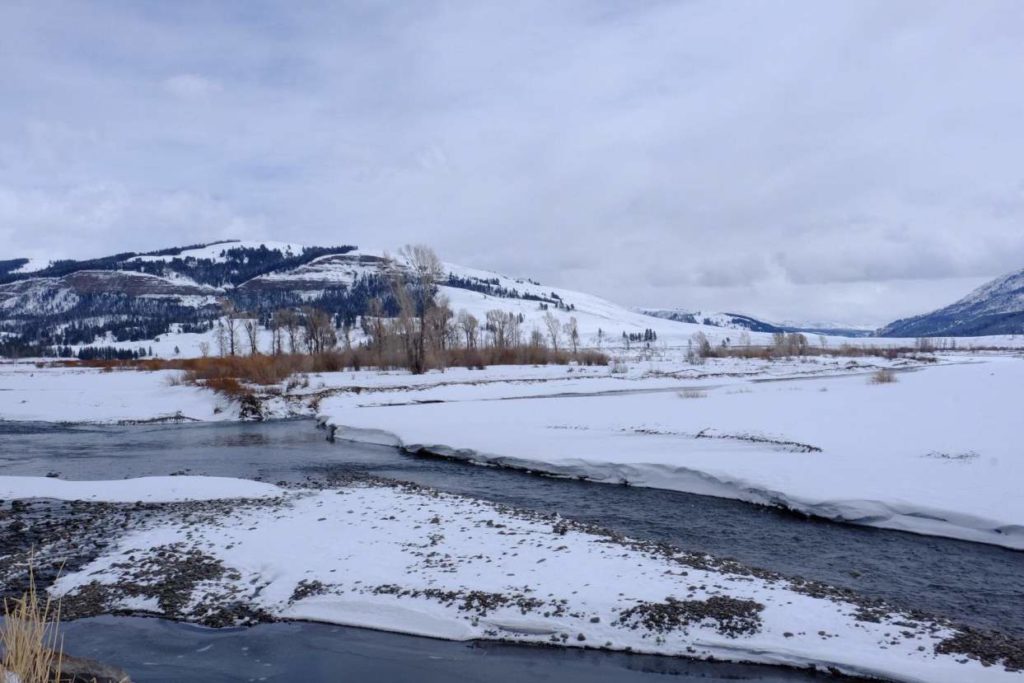 Have you ever been to Yellowstone National park? Founded in 1872 and widely believed to be the first National Park in the world, this beautiful place is famous for its geothermal features and incredible wildlife.
 We spent a day in the park in "Spring" 2018 with Jenny Golding and George Bumann, locals from the bordering town of Gardiner, Montana.
Jenny is a "writer, musician, mom, and educator" and George "can draw, sculpt, and teach about all aspects of Yellowstone". They are both naturalists, passionate about the wild and are raising their son, 'Little George' to appreciate and deeply understand nature. Learn more about them here.
Our day with Jenny and George was blissfully fascinating.
We interviewed them about their lives and their choice to live on the edge of Yellowstone National Park. We managed to spot an incredible range of species (including a Grizzly bear, our first ever!) and enjoyed hearing George and Jenny's incredible experiences and stories from interacting with such a wild and beautiful place on a daily basis.
Here's what we learned from this enlightened couple:
1. NOTICE AND APPRECIATE THE LITTLE THINGS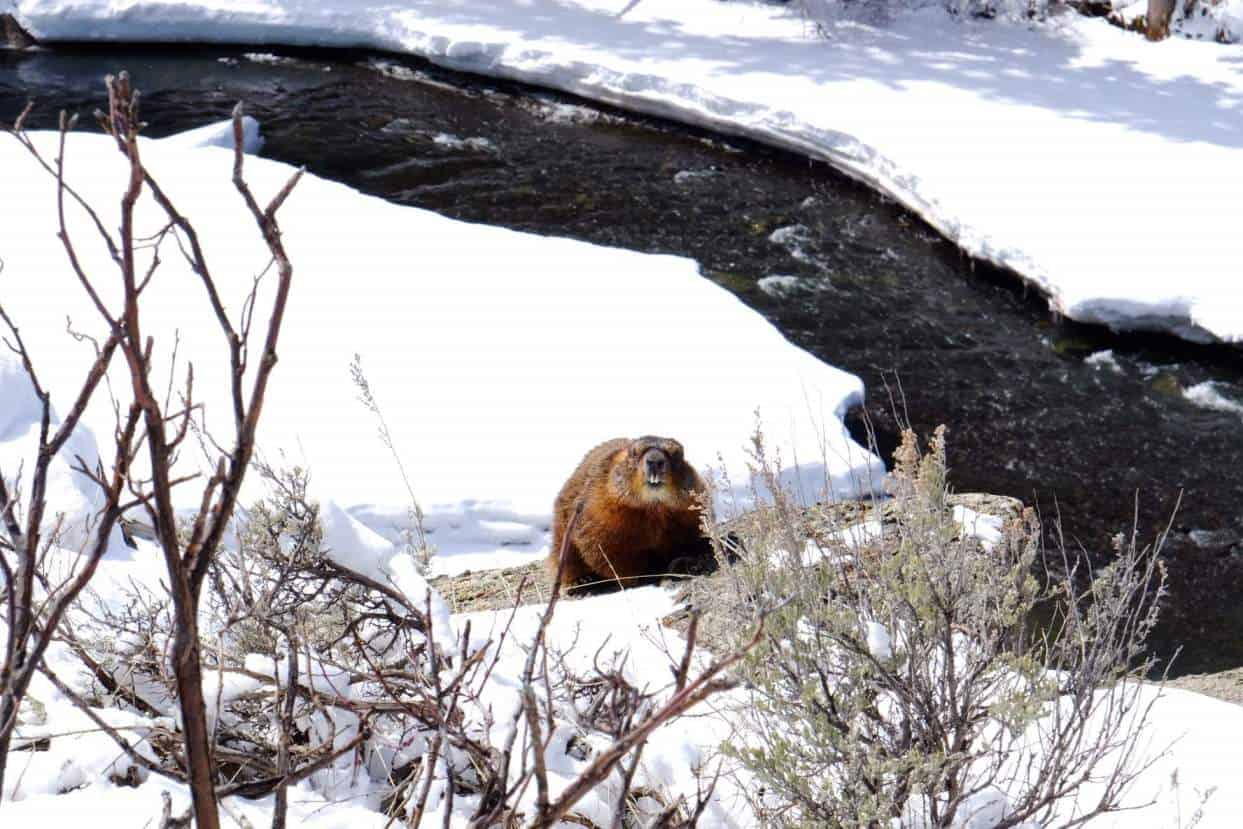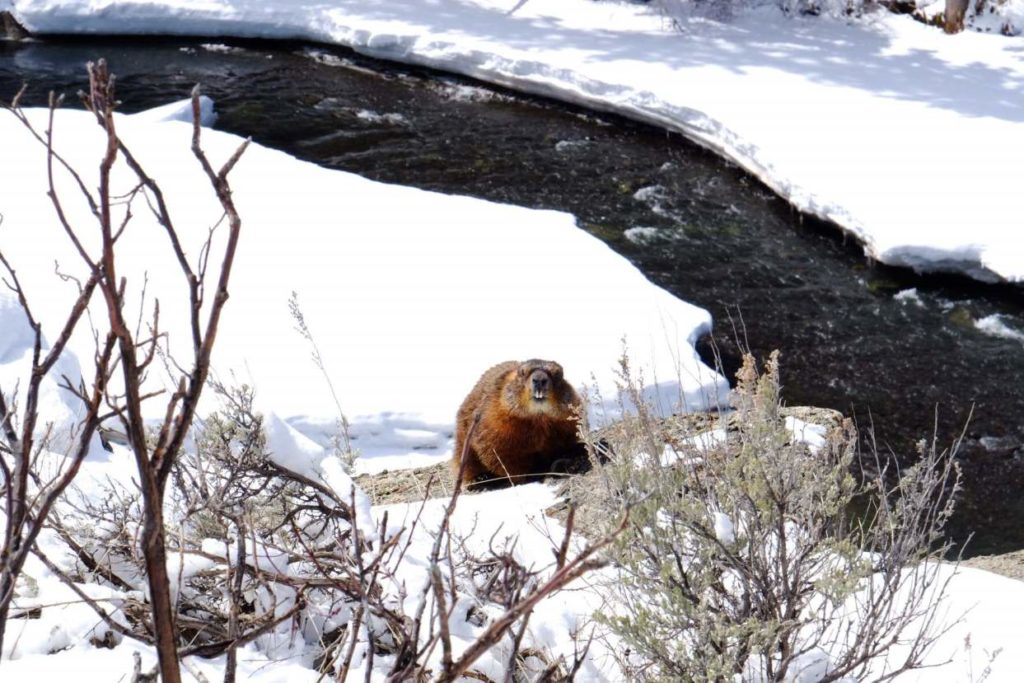 Driving around with Jenny and George, it quickly became clear how tuned in they are to their environment. 
They. See. Everything. 
They notice the smallest birds and animals going about their daily business, they notice the river levels and how they've changed, they notice the sounds the different birds are making, they notice who else is in the park and they take the time to stop, chat and catch up on Park action.
Frankly, this was refreshing and inspiring for us. Training oneself to notice and find excitement in the smallest things is surely a recipe (at least in part) for happiness and contentment.
This was a strong reminder to not be a "tick box tourist", racing through your adventure or experience ticking off everything but failing to enjoy any of it… depth over breadth!
2. SEEK TO UNDERSTAND THE WORLD AROUND YOU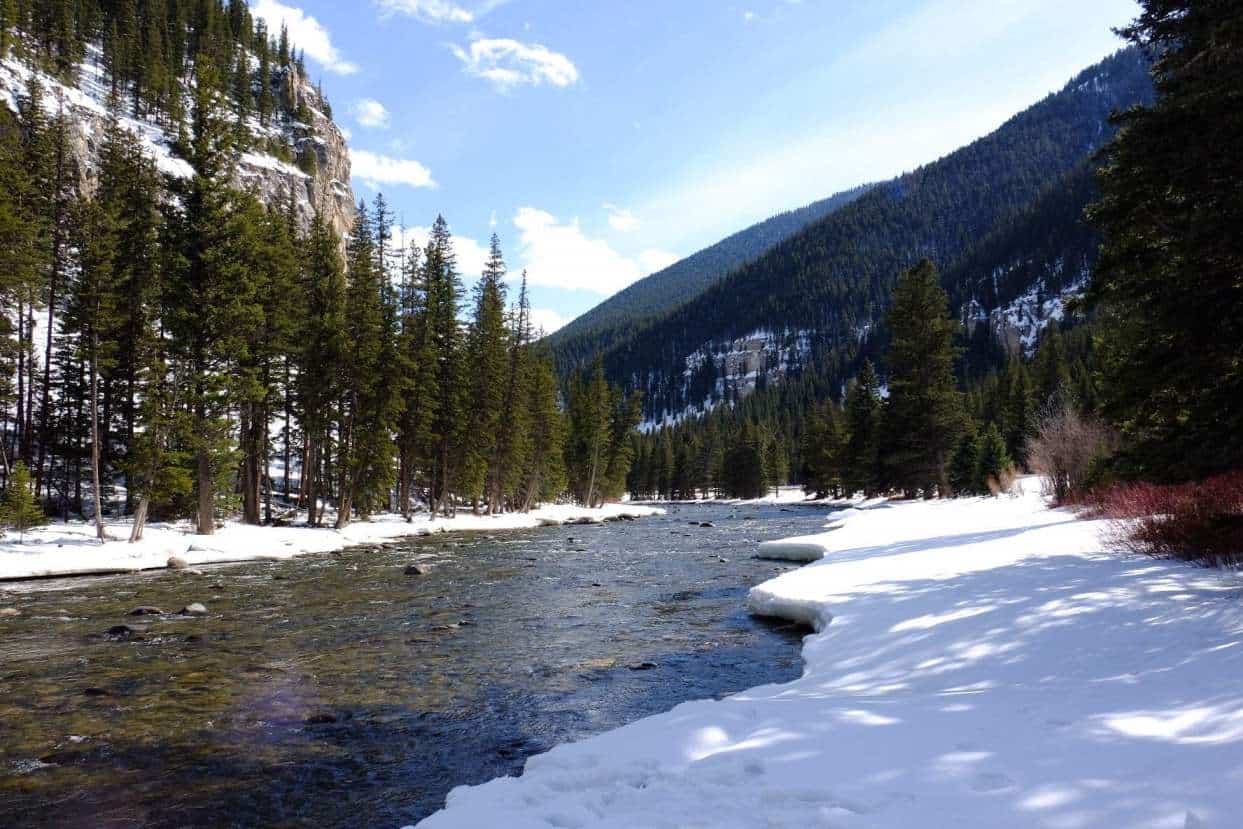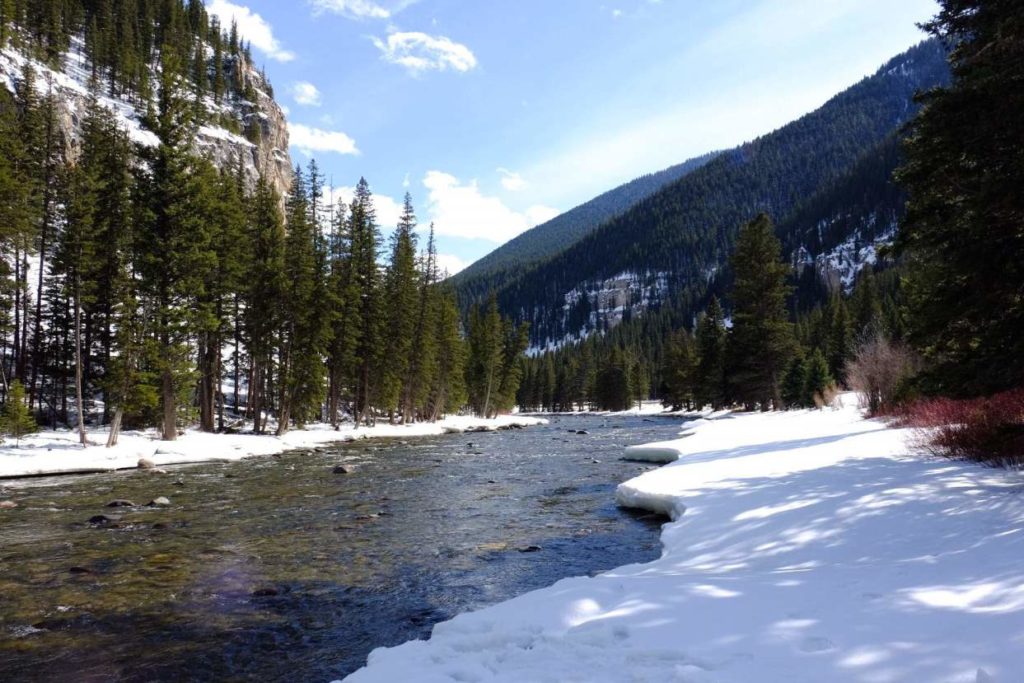 We discussed the notion of gaining a deep understanding of your environment along two veins. The first was people-oriented. Jenny and George, like much of the world, live in a community with polar opinions about how things should be done.
We loved the way they talked about gaining an understanding of an opposing viewpoint by truly listening to it and trying to see it from another perspective. An approach we all need to adopt more of if we want to find a way to live in harmony with our fellow humans.
Second, was the natural environment and George and Jenny's main priority in the work they do.
One of their central messages is to take note and listen to what's happening around you (see point 1 above). Then you can better understand the needs of the natural world and ultimately figure out how we can be better guardians of animals and nature, even in our own backyards.
Without gaining that deep understanding of what's driving our community (both human and non-human), we can't do a better job of preserving, protecting and helping each other.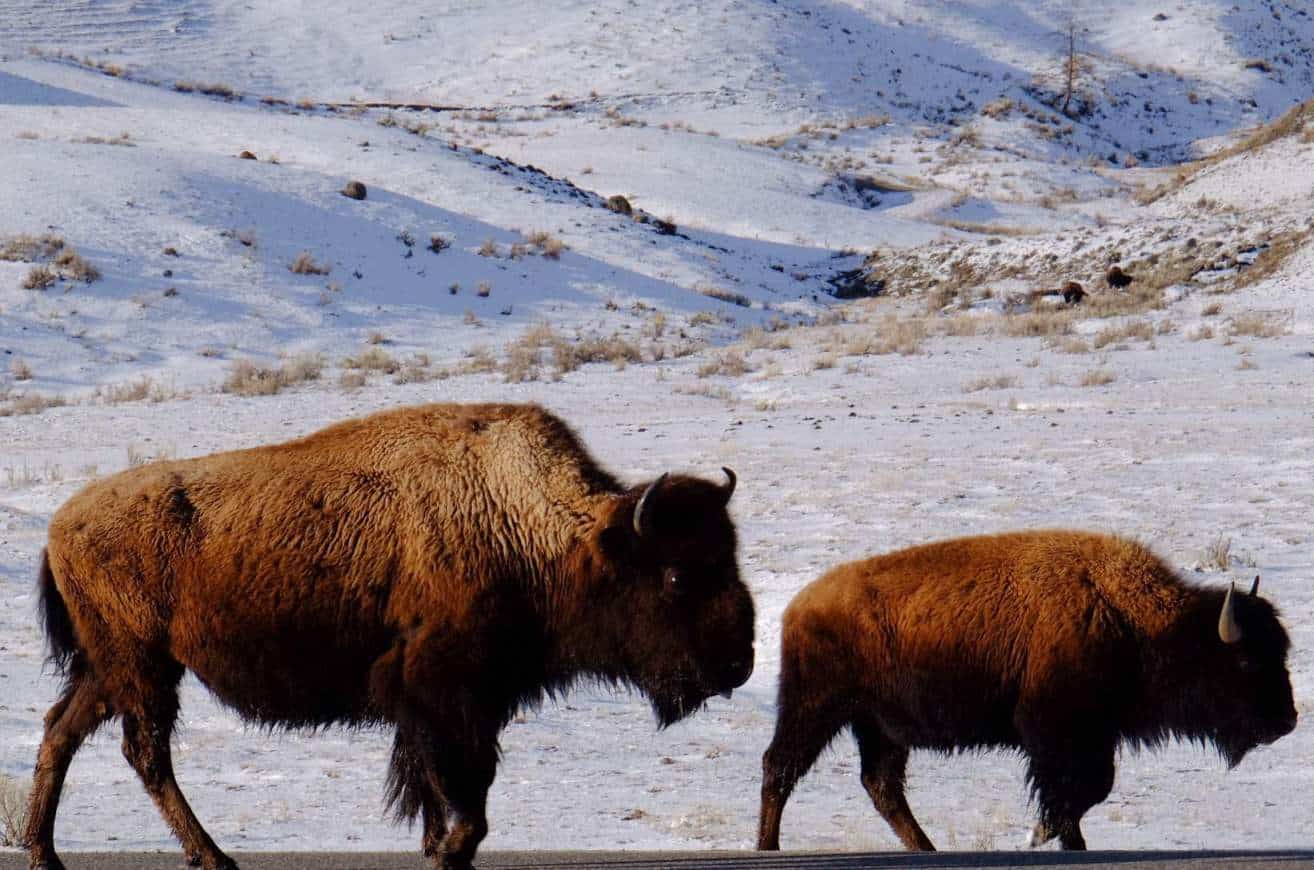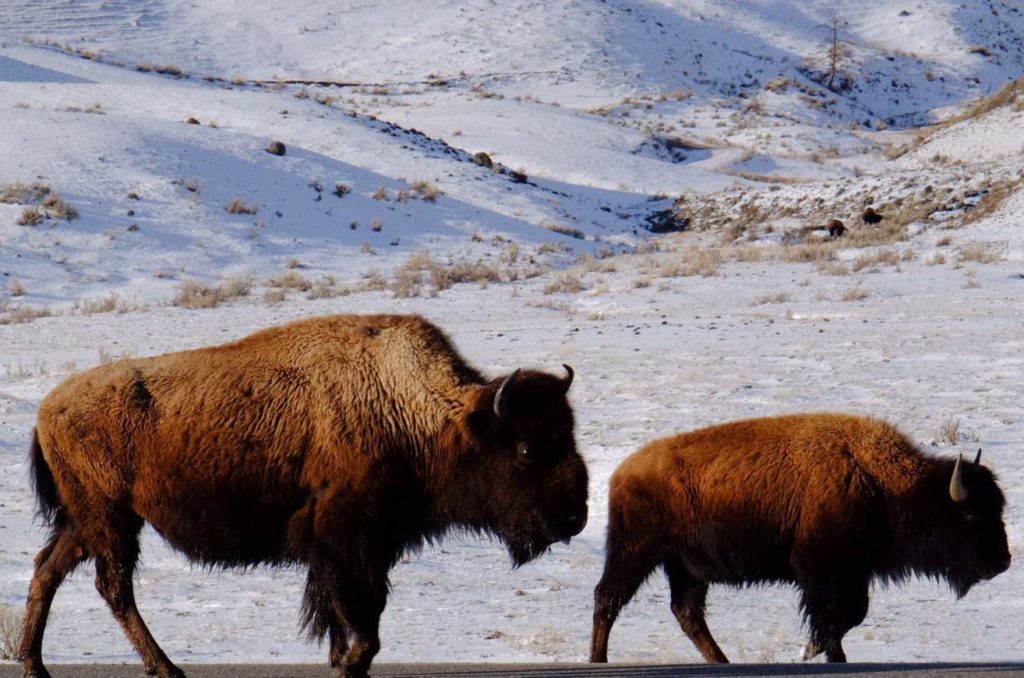 Jenny and George made the very deliberate decision to move to a wild and wonderful place, at the expense of higher incomes, city comforts, theatre, museums and a raft of other things that a city or suburban life provides.
Why would anyone do that? …
They figured out what was important to them (nature, sky, animals and an outdoor life) and they designed their life to fit. They spend quality time being present with their son. We saw the epic fort that George and Little George built together over a few days in preparation for a snowy sleepout…
George and Jenny decided that they would run their own lives instead of letting life run them.
To us, this is an exciting and novel idea and we hope others find similar inspiration to make very deliberate choices about where they will invest their time and energy.
George is a master sculptor, specializing in North American animals. He was raised in his mother's sculpture studio in the state of New York and was fortunate to be surrounded by nature and the outdoors his whole life.
His passion and deep understanding of wild places and individual animals in Yellowstone gives unique meaning and life to the artwork George creates. He explained to us that spending so much time in the park, getting to know the personalities, traits and stories of individual animals enables him to often create his sculptures with just these stories and memories in mind.
He will also head out into the field and sculpt whilst watching herds of buffalo or packs of wolves do their thing – he has to work pretty fast though as wild bison are not known to hold their pose 
George's artwork is available on his website and a selection of fine art galleries.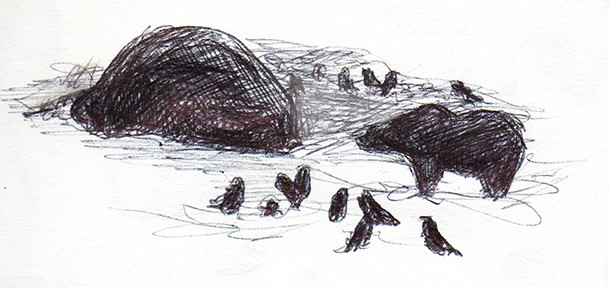 Jenny and George together run a website called 'A Yellowstone Life', designed to ultimately connect people to Yellowstone National Park and wild places through the family's stories and experiences.
They share guides for enjoying the park, tips and tricks for better understanding the natural world (in and outside of the park), photos and videos of beautiful places and animals that they see in the park.
The insightful and thoughtful content that Jenny and George share serve to remind us to live deliberately, be present and aware and find meaning and connection in the natural world.
Learn more about Jenny and George and follow their movements:
*Note: This is NOT a sponsored post, we were not paid to write this article and are not receiving any kickbacks from the links in this article.*
Other episodes you might like …