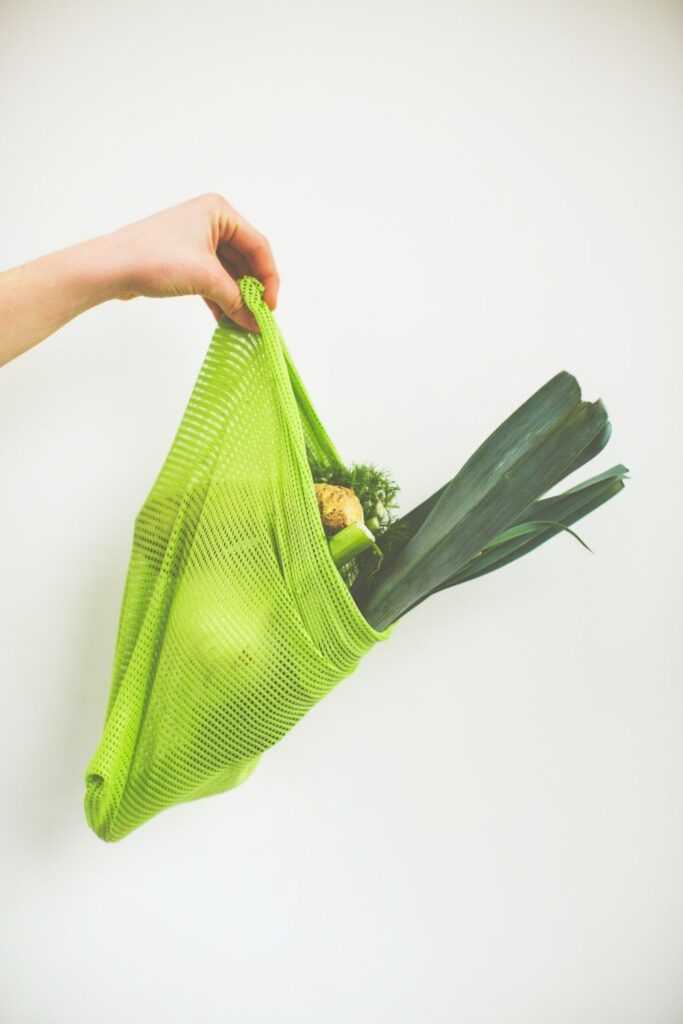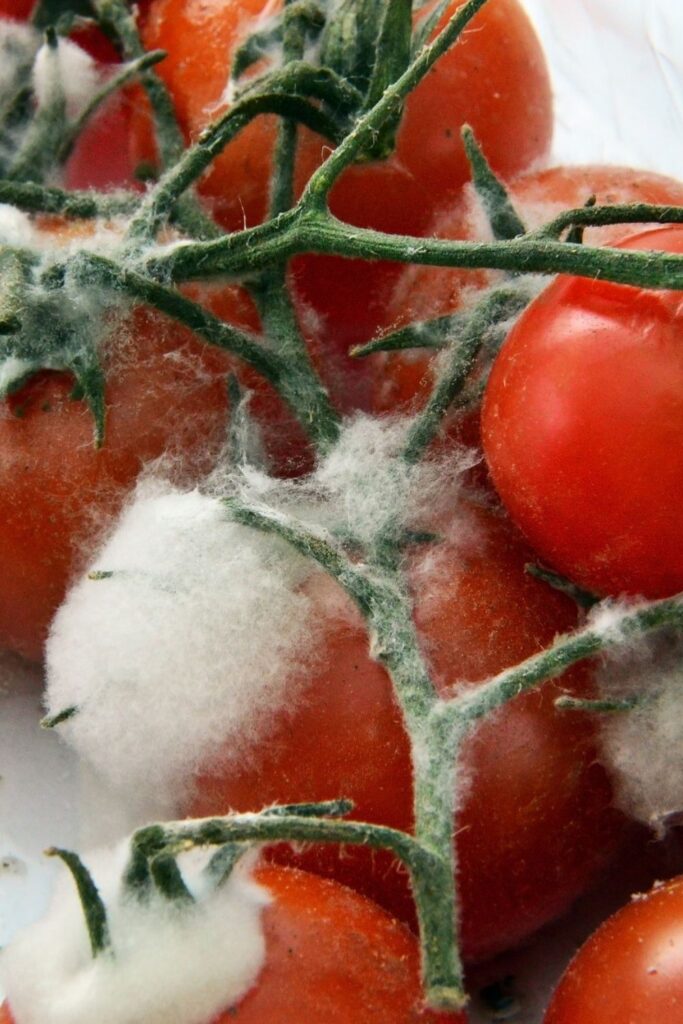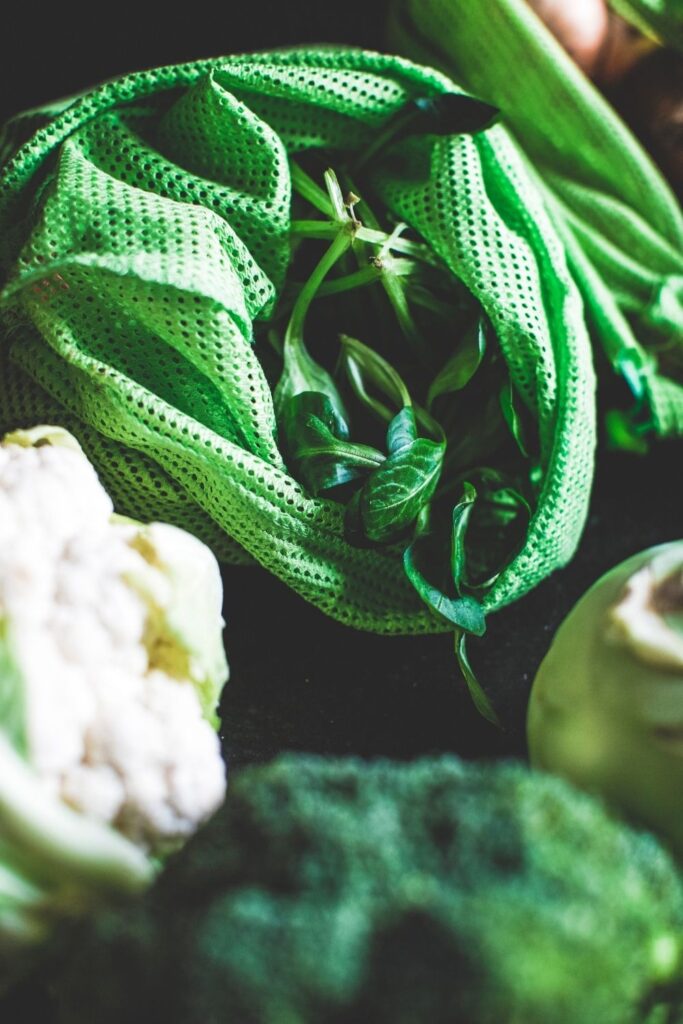 How to Keep Produce Fresh (Without the Fancy Gadgets)
Ahh another case of green fuzzy mush. Coulda sworn that was a piece of fruit a few months ago.
Few things last forever—and produce definitely isn't one of them. If you're like most people, around two-thirds of your food waste comes from spoiled foods.
Hence the age-old question: how to keep produce fresh?
Fortunately for our fickle fruit, it's one with many solutions.
It's estimated that there are (about) 20,000 types of fruits and vegetables. Unfortunately, we only eat about 20 of them which, however, means it's a lot easier to learn how to store them properly.
Storing our favorite fruits and vegetables so that they last longer not only makes for tastier produce but also helps us prevent food waste and save money…
…if you're conscious about the tools you can use to do so.
There's been an undeniable increase in plastic-based gadgets (read: avocado-shaped containers) designed to "keep produce fresher longer". In reality, they work no better than basic storing methods, they take up space in the kitchen junk drawer, and eventually they'll become just another piece of plastic waste.
You don't need to buy anything special to keep fruits and vegetables fresh. While we do recommend a cotton bag, a simple kitchen towel or paper towel (reusable, preferably) works too.
In the spirit of eating that perfect avocado before it turns brown, here is the super simple SJ guide on: how to keep produce from spoiling (on a budget!).
*This post contains affilate links
QUICK LINKS FOR HOW TO KEEP PRODUCE FRESH FOR LONGER
---
GENERAL TIPS ON HOW TO STORE PRODUCE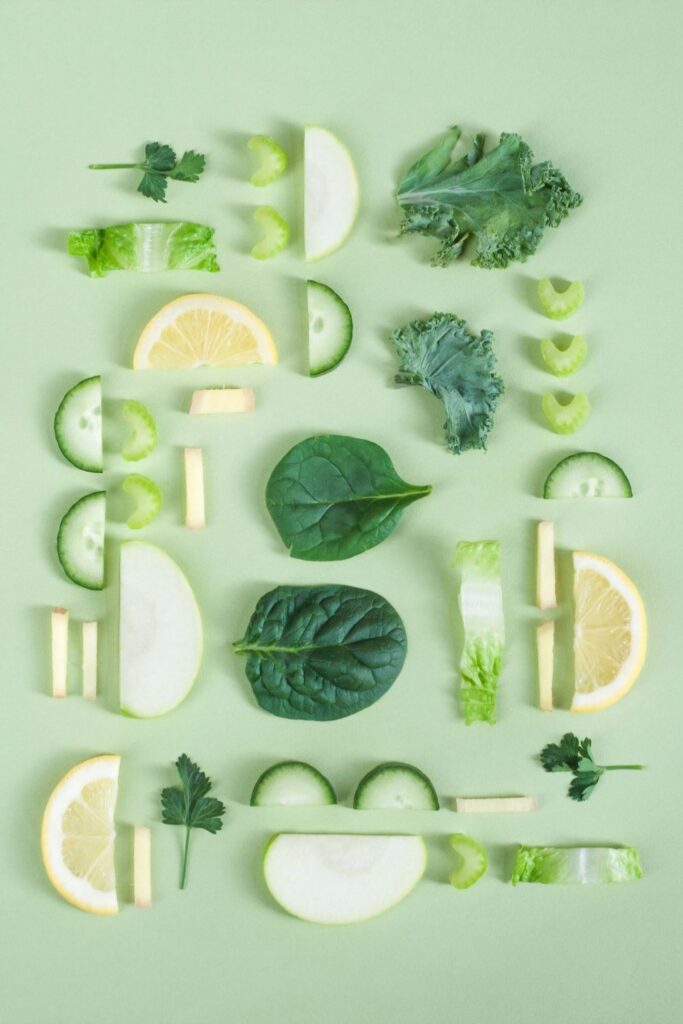 There could be a book written about how to properly store produce (in fact, there is).
Like other living beings (ahem, humans), some types of produce are extremely finicky about their environment.
Something as simple as exposure to sunlight or extra moisture could mean all the difference between a plump juicy peach and a disgusting fuzzy mess.
Before we get into more specific tips, let's get a lay of the leafy greens land when it comes to how to keep produce fresher, longer with some helpful general rules from Concord Food Coop.
1. Stay cool.
"Cool as a cucumber" isn't just a fun idiom; it's also a good thing to remember when it comes to storing produce. Just like in humans, higher temperatures decrease the rate of respiration (yeah, they breathe, too!).
Respiration will take place even after the produce is picked—that is, until its nutrient supplies are depleted, which is when the fruit or vegetable starts to rot.
While some produce respirates slowly (like potatoes and citrus fruits), others have higher rates of respiration (like broccoli, mushrooms, and spinach). High rates of respiration can produce unwanted tastes and ultimately cause the food to deteriorate in form.
2. Airflow is also important.
Another factor that influences respiration is the level of oxygen available. We need oxygen to breathe, and so do our fruits and veggies.
We'll spare you the science lesson, but as pretty as that bowl of fruit looks, it's generally better to give the produce a little space to breathe.
Never seal produce in an airtight bag unless you're freezing it.
3. Moisture = good, wet = bad (for the most part).
Some types of produce (we'll elaborate on which ones later) prefer a little moisture to keep them ripe and tasty. Others shouldn't get wet at all, meaning you can keep it dirty until you're ready to eat.
4. Be careful with blemishes.
Bruises and gashes in the produce allow microorganisms to get in, not only changing the flavor but also leading to increased rates of decomposition.
5. Quicker is better.
If you're in a position to do so, only buy produce you're sure you'll eat and eat quickly. Besides not allowing it to go bad, the quicker you can bite into a fruit or a vegetable after it's been harvested, the tastier and more nutritious it'll be.
While storing certain produce in a refrigerator will extend its longevity, it will reduce its sugar content and dehydrate it. That crispy carrot you've had your eye on is better before being put in the refrigerator.
6. Know how to safely eat non-fresh produce.
Ever wondered when you should draw the line when it comes to produce that isn't at its peak condition?
Browning on a banana or apple may not taste so great, but it definitely doesn't impact its safety. In fact, brown bananas are sweeter and make for delicious banana bread.
Still, it could be a precursor to other issues.
Bruising increases decomposition and may also create an opportunity for microbes to grow. Before eating bruised produce, check for mold and bad smells, but the damaged part can generally be removed leaving the rest safe to eat.
Leafy greens that become, well, less green might not look great from an aesthetic standpoint but are totally okay to eat safely. Wilting and yellowing are fine, but slime means it's time to toss.
Again, check for any off-putting smells and, when in doubt, go with the expiration date.
Just like bruising, when vegetables develop a soft rot, they welcome bacteria into their tissues. You likely won't want to eat these areas, but you can remove the soft rot and safely eat the rest.
Unfortunately, fruit with soft rot provides a breeding ground for yeast and mold, which can be toxic. In this case, the whole fruit should be composted.
Mold isn't always a death sentence. If you spot mold in a pack of produce (like berries), remove the moldy pieces so that it doesn't spread to the rest.
Green and sprouted potatoes contain toxins that won't be destroyed during cooking, meaning it's best to cut off the green areas and compost these, too.
Or plant them to grow fresh potatoes!
Scarring and scratching are harmless. Wilting and wrinkling is also fine, and can sometimes be fixed by a soak in ice water.
---
SOME PRODUCE PREFERS CAVE-LIKE CONDITIONS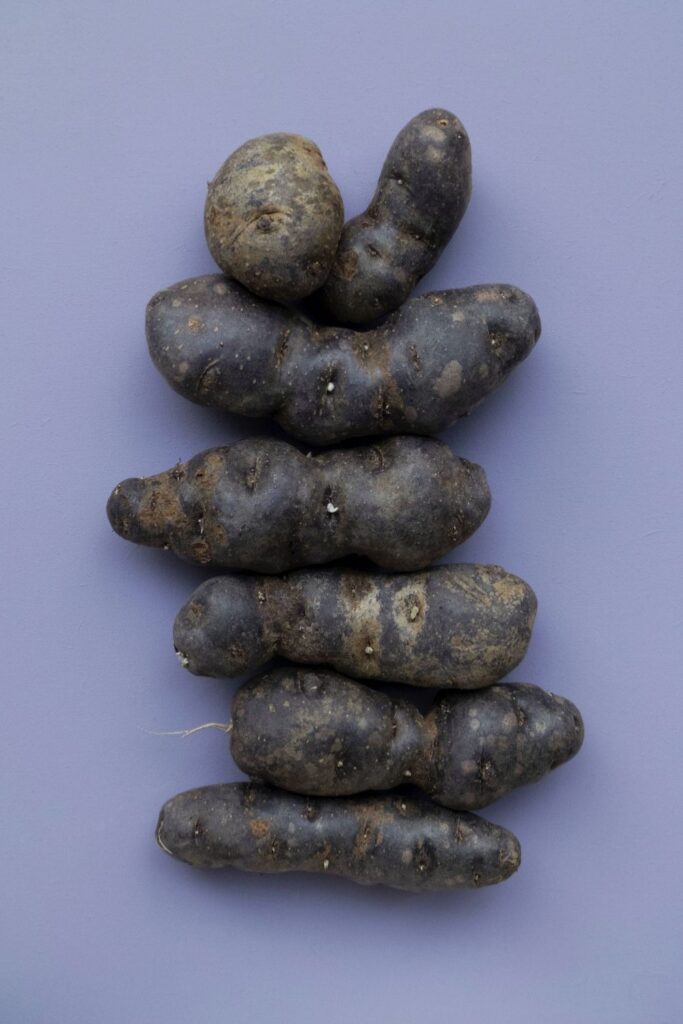 Sometimes we like to pretend we live in a cave (after too many gin and tonics, perhaps…). Just call us potatoes then because some types of produce also like dark and cool conditions.
Don't confuse cool with cold, however, and avoid putting them in the refrigerator. Try to find a dry area that isn't exposed to natural light (i.e. in a pantry), but still has plenty of ventilation.
Since warm air rises, the lower cabinets, shelves, and drawers of your kitchen or pantry are a good place to clear space for such types of produce.
Here are some cave-dwelling fruits and vegetables:
Bananas
Some mushrooms (like morels)
Eggplant (only for a day or two)
Potatoes
Sweet potatoes
Winter squash
Here are some types of produce that still prefer the dark but do better at room temperature (like on the countertop):
Garlic
Onions
Tomatoes
Whole melons
Avocados (until ripe)
Mangoes (until ripe)
Kiwis (until ripe)
Plums (until ripe)
Peaches (until ripe)
Pears (until ripe)
Oranges (until ripe)
Nectarines (until ripe)
Note that many of these only like warmer environments until ripe, at which point you should move to a cooler place (even the refrigerator for these) to slow the ripening process.
---
HOW TO KEEP PRODUCE FRESH IN THE FRIDGE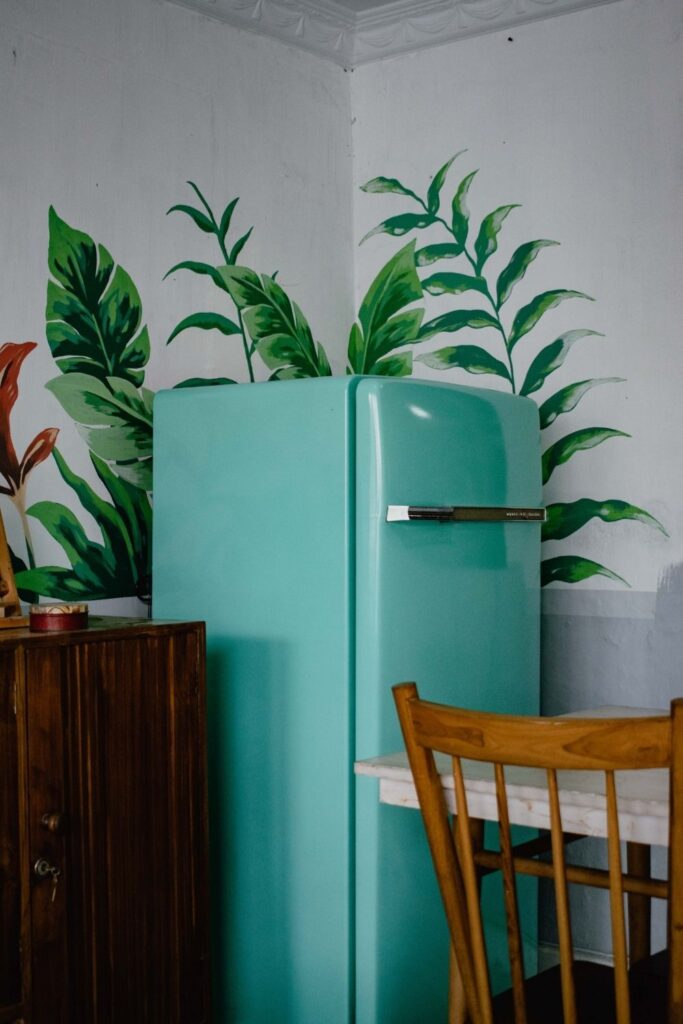 We've all been there… at the grocery store, groping the whole bin for an avocado that will be perfect for avocado toast tomorrow morning. Except we wake up the next day and the avocado is stinky, spotted, and squishy.
This is where a refrigerator comes in.
Designed to support produce with a temperature that slows the ripening process, it's the place for ripe fruit to go.
While the refrigerator will slow the ripening process, it won't stop it completely, meaning you will only get an additional two or three days out of that perfectly ripe avocado (so don't forget about it!).
Other types of produce should go directly into the fridge.
As beautiful as a bowl of oranges looks on your dining room table, room temperature will lead to shriveling and flavor changes.
Here are some fruits and vegetables that should head directly to the fridge:
Ripe fruits (like those mentioned above)
Artichokes
Asparagus
Apples
Beans
Bok choy
Broccoli
Berries
Cabbage
Cauliflower
Celery
Cherries
Citrus (lemons, lime, grapefruit, oranges)
Cranberries
Cucumbers
Eggplant (once ripe)
Fennel
Greens
Leeks
Some mushrooms
Okra
Peas
Peppers
Pineapple
Rhubarb
Root vegetables (carrots, beets, turnips, sunchokes, parsnips, rutabagas)
Summer squash (yellow, zucchini, pattypan, etc.)
Watermelon (once cut)
---
PAY ATTENTION TO MOISTURE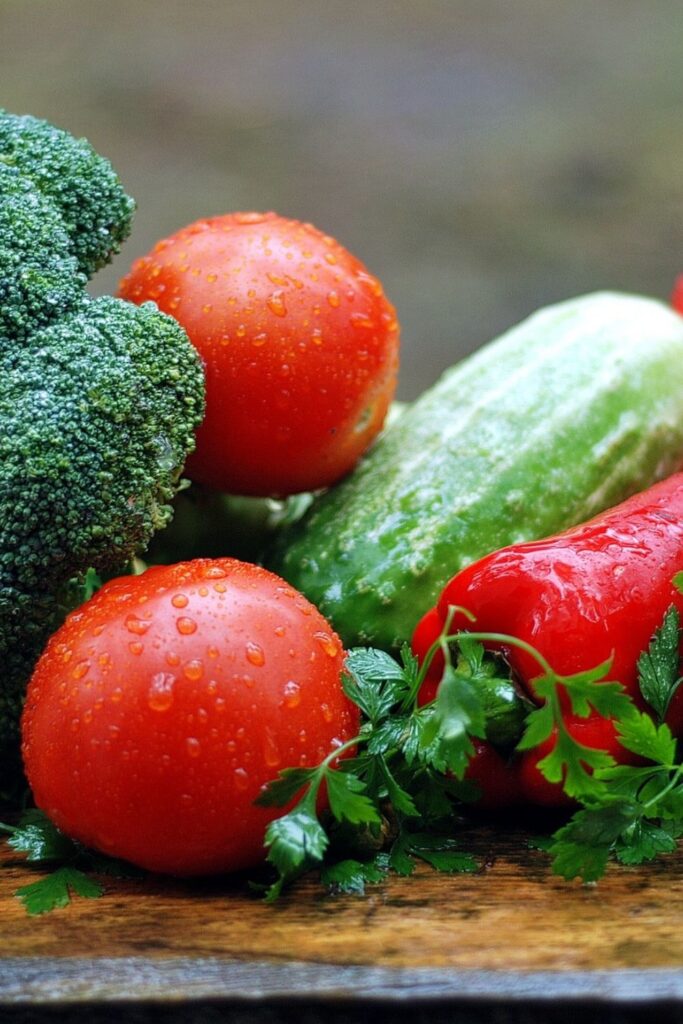 How to keep leafy vegetables fresh? There's one big factor: moisture.
While most types of produce can't tolerate wet conditions, some vegetables will last a little bit longer when exposed to some moisture—especially considering that a refrigerator tends to dehydrate produce.
Here are some types of produce that prefer moist storage:
Arugula, bunch (wrap in a damp cloth)
Asparagus (trim ends, wrap in a damp cloth)
Carrots (wrap bunch in a damp cloth)
Leafy herbs, like basil, cilantro, parsley, and mint (wrap the bunch in a damp cloth or submerge the ends in a jar of water and store in the door of the fridge)
Leafy greens, like cabbage, lettuce, kale, swiss chard, spinach (rinse, remove excess water, and store in a cloth while damp)
Spring onion (submerge in a jar of water and store in the door of the fridge)
Most modern refrigerators now come with produce doors with adjustable humidity dials so for the above types, it's also a good idea to make sure their drawer is set to a more humid setting.
Here are some types of produce that prefer dry storage:
Avocados
Beans (can be wrapped in a dry cloth, before being placed in a bag)
Brussels sprouts
Broccoli
Cauliflower
Mushrooms
Peppers
Most other types of produce
---
WHICH CONTAINER IS BEST FOR PRODUCE?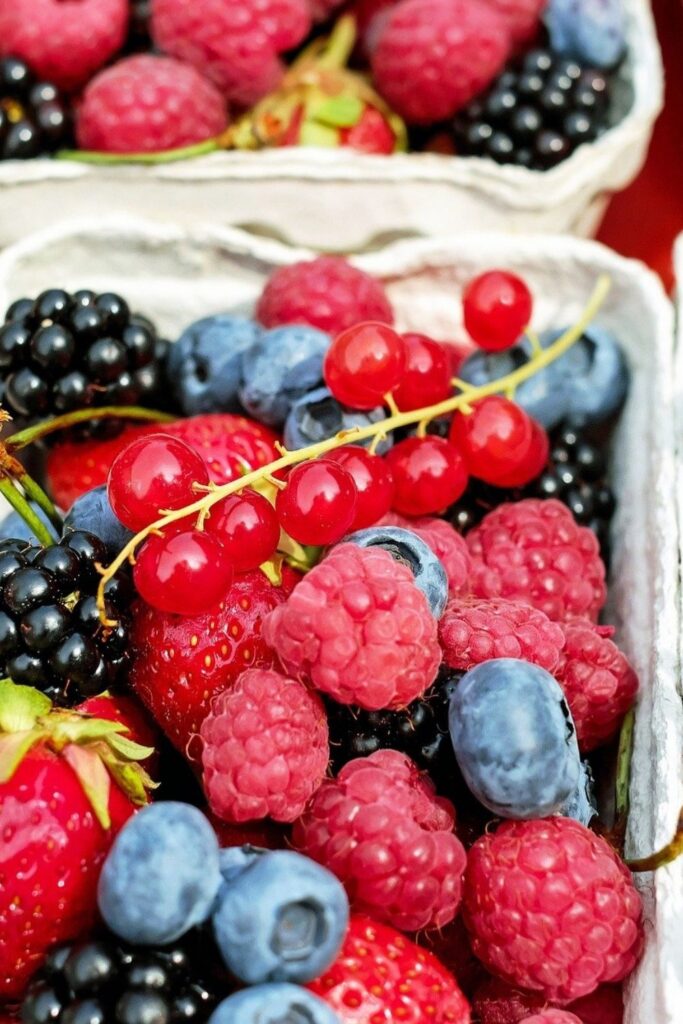 Now we know what goes in there, so we can learn how to keep produce fresh in the fridge.
Do you just chuck that pint of blueberries into your refrigerator in the plastic container it came in?
To keep fruits and vegetables perfectly ripe for longer, you might want to switch up the container it's stored in.
Many types of produce do well when wrapped in a cloth to remove excess moisture, before being placed in an open plastic bag. This makes for a great way to reuse produce bags from the grocery store—or ziploc bag alternatives (left open) can also be used. 
If you've already cut out plastic bags from your zero waste kitchen, you can instead use a mesh produce bag, paper bag, or even old plastic containers if you were wondering what to do with old Tupperware, then this is it!
If you need to buy new, The Swag cotton reusable bags are truly one of our favorite plastic free food storage containers. They are super effective at keeping produce fresh for longer.
Here are a few special considerations for how to store certain produce in the refrigerator:
Leafy greens: A little bit of moisture will prevent leafy greens from becoming wilted quickly. While you can use a plastic bag and paper towels in a pinch, we recommend something more reusable—like an organic cotton produce bag or The Swag.
Celery: As one of the most unusual ways to store produce, celery likes to have its bottom trimmed and wrapped in a damp cloth, before being wrapped again in aluminum foil. Since there is no non-single-use substitute for foil, try to reuse the aluminum as long as possible before recycling.
Berries: Check that plastic container of berries for any moldy ones and dispose of them before putting the rest of the berries in a flat container lined with a cloth at the bottom to absorb extra moisture.
Mushrooms: Mushrooms should be removed from their container and placed in a paper bag instead. Save a step by bagging your bulk mushrooms in paper at the store (they usually have both plastic and paper options near the mushrooms). If you have to buy a set in plastic or styrofoam, reuse the container. If you do so for storing the mushrooms, be sure to take off the plastic wrap first or the slimy mushrooms will turn slimy in just a few days.
Broccoli, cauliflower, corn, ginger, grapes, okra, peppers, zucchini: These can be wrapped in a dry cloth and placed in an open bag.
Root vegetables: Stored properly, root vegetables can stay fresh in a refrigerator crisper door for months. Use a damp cloth and store the root vegetables in an open plastic or mesh bag. Remember to remove any greens from the root vegetables before storing.
---
BEWARE OF GASSY PRODUCE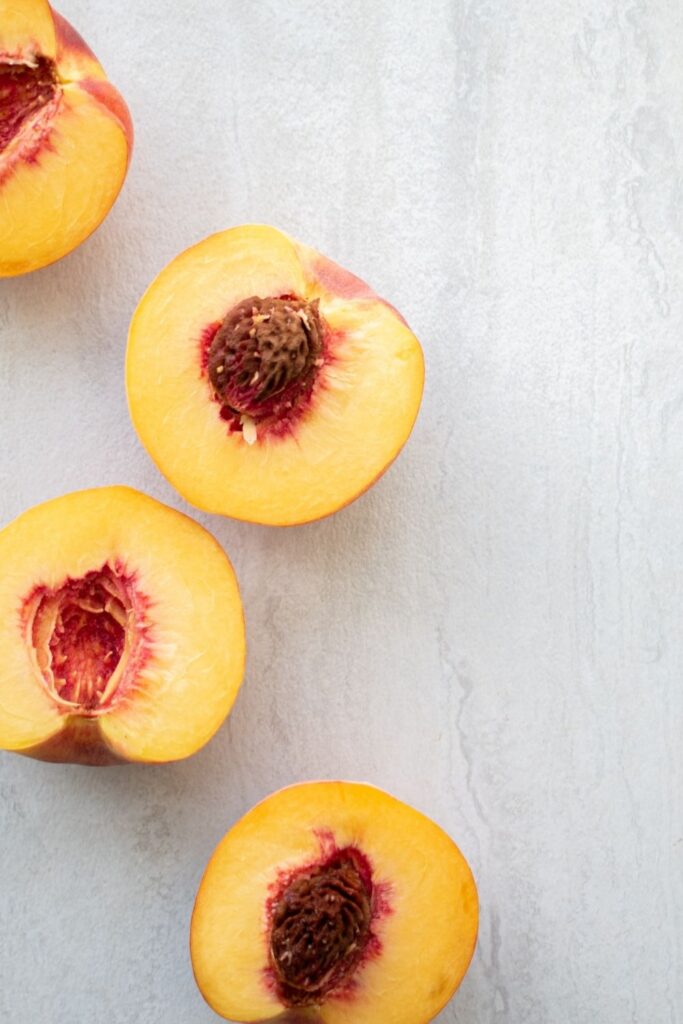 Whoever smelt it dealt it, and some types of produce are known for being very gassy.
No, they don't fart, but they do emit ethylene, a colorless and odorless gas that speeds up ripening.
Ethylene is actually used commercially to help ripen prematurely picked fruits. You can also use this to your advantage to, say, ripen up that rock hard nectarine.
In such cases, use a brown paper bag to circulate the ethylene and speed up the ripening process further.
But what can be helpful can also be harmful, and there are some types of vegetables that are extremely sensitive to ethylene and may prematurely ripen and rot if exposed to it.
In other words, it's best to keep ethylene emitting produce away from ethylene sensitive produce unless you're intentionally trying to ripen something.
Here are some types of produce known for emitting ethylene:
Apples
Apricots
Avocados
Bananas (only when ripe)
Blueberries
Cranberries
Figs
Green onions
Guavas
Grapes
Kiwi
Mango
Melons (only when uncut)
Nectarines
Paypayas
Passion fruit
Peaches
Pears
Persimmons
Plums
Potatoes
Prunes
Quince
Tomatoes
Zucchini
And here are some types of produce that are ethylene sensitive:
Asparagus
Bananas (when unripe)
Blackberries
Broccoli
Brussels sprouts
Cabbage
Carrots
Cauliflower
Cucumbers
Eggplant
Endive
Garlic
Green beans
Kale
Leafy greens
Leeks
Lettuce
Okra
Onions
Parsley
Peas
Peppers
Raspberries
Spinach
Squash
Strawberries
Sweet potatoes
Swiss chard
Watermelon
This brings us to an example of two things that are commonly stored together: onions and potatoes. While they both like darker cave-like conditions, placing potatoes nearby ethylene-rich onions is a recipe for disaster (AKA crazy sprouting).
Use ethylene as a tool, but don't let it contribute to wasted food and wasted money.
---
WHEN IN DOUBT, FREEZE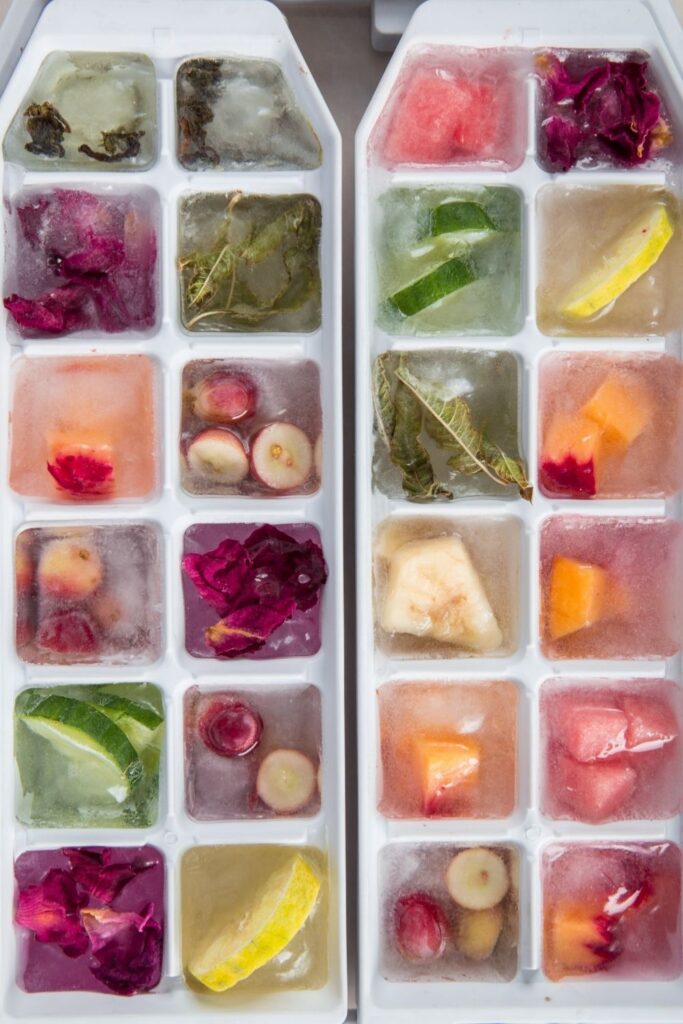 So what foods are sustainable?
The one's that you can still eat.
So if you really want to know how to keep produce fresh for longer (like, way longer)? Store in the freezer!
The freezer is one of the most simple and effective tools we have to preserve food at home and produce is no exception.
Let fruit reach peak ripeness, then cut into pieces and place a single layer on a parchment-lined baking sheet in the freezer. Once frozen, you can place the pieces of fruit in a freezer friendly bag (like a reusable silicone freezer bag) where they can live for around three months.
For most vegetables, a quick blanching session will make them ready for the freezer.
For meat, check out our handy guide on freezing meat without plastic.
---
FINAL THOUGHTS ON HOW TO KEEP PRODUCE FRESH
Congratulations, you've earned a 'quasi-PhD' in how to keep produce fresh sustainably!
Unfortunately, there's no one-size-fits-all solution for extending the life of our favorite types of produce.
But once you have a good idea of how some fruits and vegetables can be stored for optimal freshness, you can usually apply that to other similar types of produce.
Have any foodie-friends that could use some food-fresh hacks? Feel free to share this article with them so we can all contribute to sustainable food systems.
---