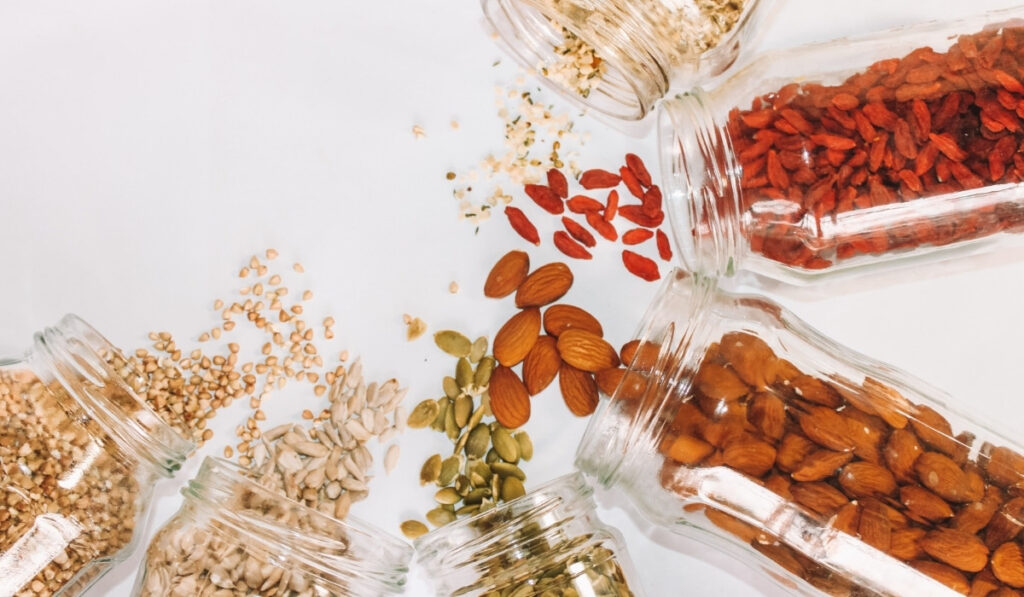 What Foods Are Sustainable? 11 Choices for Eco-Conscious Eating
Hungry for something better for our planet?
You can satisfy our planet's cravings (and your own) through the simple habit of asking what foods are sustainable before each bite.
While most of us know which foods are associated with the worst environmental impact, we might not know food's good side.
Supporting sustainable food systems and slashing food waste helps reduce grumbling stomachs and global warming—but so does chowing down on the most eco friendly foods.
As an added bonus, a lot of the foods that are healthier for our home are also healthier for us.
Moove over animal-based protein diets, because there are greener grocery store goodies.
If you're chomping at the bit to know what helped us define sustainable food choices (as well as what we'd consider unsustainable foods), take a big bite to the bottom of the article.
QUICKLINKS TO THE MOST SUSTAINABLE FOOD CHOICES
---
1. LENTILS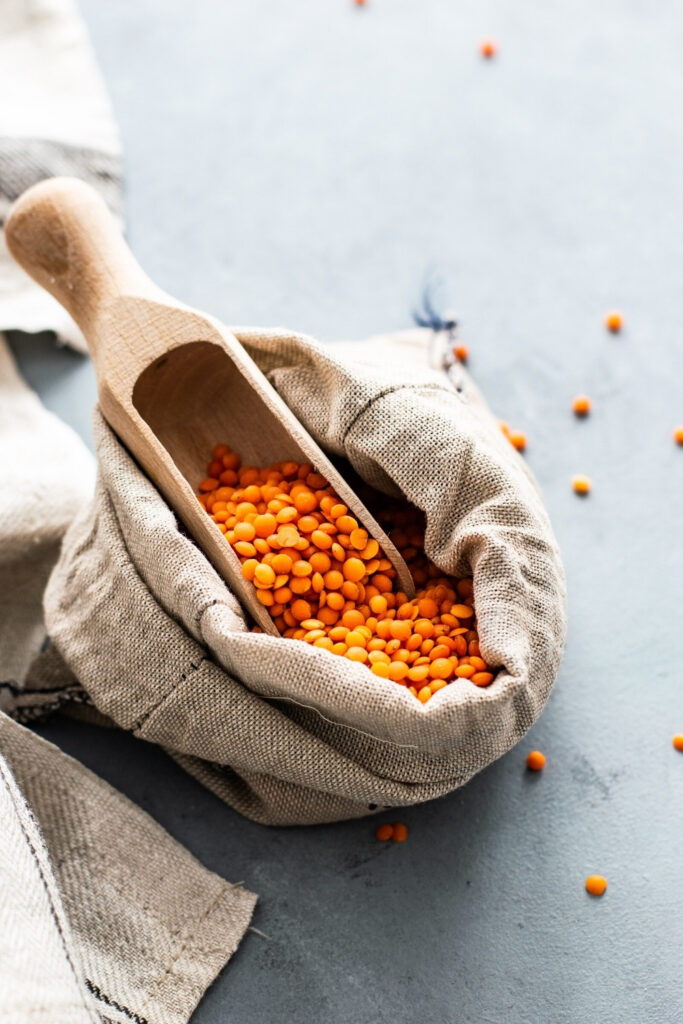 We could not do the question—what are the most sustainable foods—justice without mentioning small-but-mighty lentils.
The relative of the pea is a member of the legume family (i.e. seeds of plants). It was one of the first crops humans cultivated—and for good reason.
Lentils come in dozens of varieties, all with different earthy flavors.
They're a great source of protein, carbohydrates, and fiber and make for an excellent soup, stew, or curry.
Because they require very little water to grow, support healthy soil by fixing nitrogen, and have a carbon footprint 43 times(!) lower than that of beef, they're a good proteinous substitute for meat.
In ground form, they easily replace ground beef in spaghetti, tacos, and burgers.
---
2. BEANS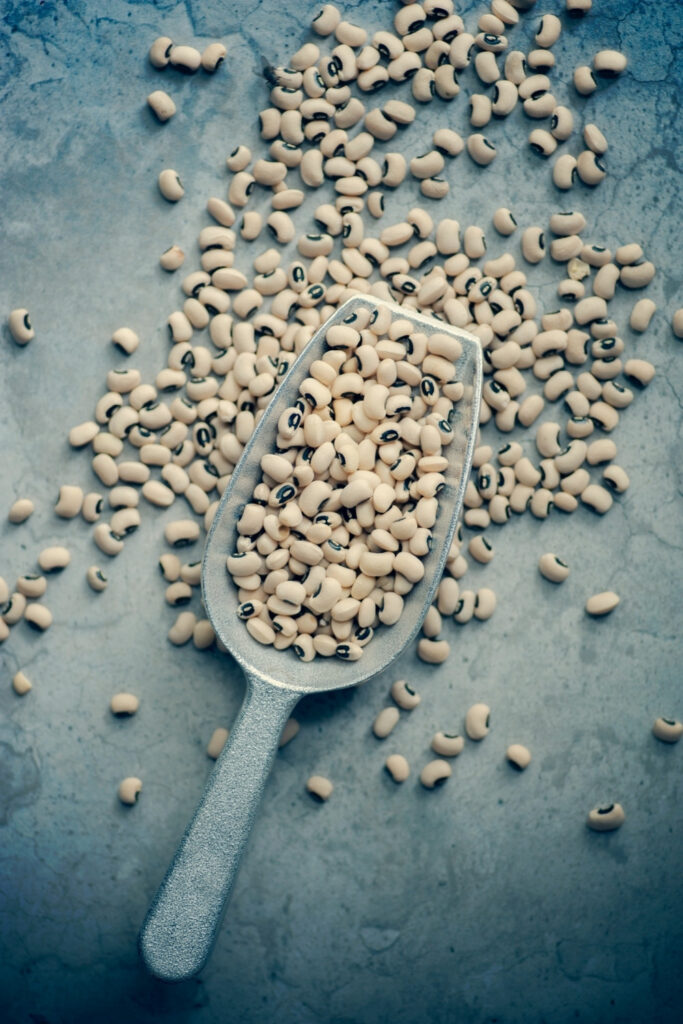 Beans are another member of the legume family.
Adzuki beans, black turtle beans, broad beans, bambara beans, cowpeas, garbanzo beans (chickpeas), kidney beans, marama beans, mung beans, pinto beans, and soybeans are among the many varieties.
Across the board, they're associated with a low water and carbon footprint and a high fiber, protein, and B-vitamin profile.
Like lentils, they're nitrogen-fixing plants.
This means they can source nitrogen from the soil and convert it into nutrients that are available to other plants. This cuts the need for fertilizer and supports healthier plant growth.
They're also resistant to extreme weather and drought-tolerant. Compared with other crops, they tend to be more adaptable to varying climates, too.
Especially when dried, beans can be stored for long periods of time without a decline in their nutrition value.
Not only are they one of the most sustainable food choices, but they're also budget-friendly. A serving of dried pinto beans is more than 16 times cheaper than a serving of ground beef.
---
3. ALGAE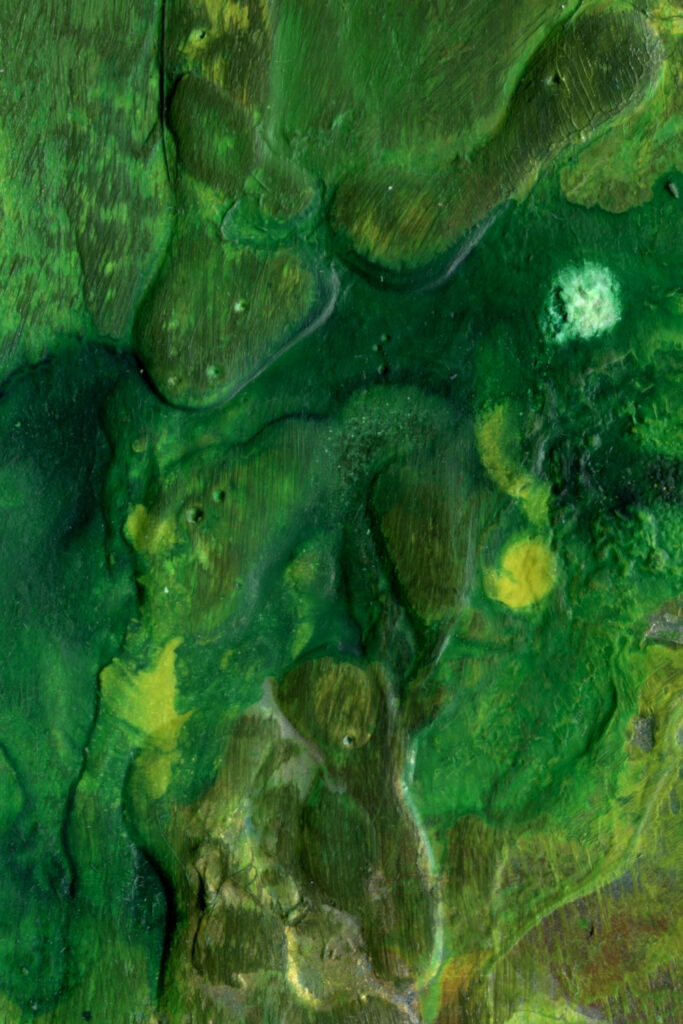 What are the effects of not eating sustainable foods?
Significant land clearing, the release of greenhouse gas emissions, arable soil depletion, and biodiversity losses—to name a few.
It can also leave us deficient in a range of nutrients, like essential fatty acids, for example.
But fear not, algae are here to save the day!
These 40,000 species of marine organisms are generally rich in the main types of omega-3 fatty acids: docosahexaenoic acid (DHA) and eicosapentaenoic acid (EPA).
They may even offer omega-3 levels comparable to fish, iron levels higher than beef, and calcium levels superior to milk.
Beyond that, their umami, meat-like flavor and high protein composition make seaweed, kelp, and other types of algae a tasty, healthy plant-based ingredient.
They also don't require fertilizers or pesticides to grow and can be used to capture toxins, heavy metals, and other surface-level pollution—making them a good tool for cleaning up waterways.
On the other hand, some algal blooms are the result of too much phosphorus (usually from detergents polluting waterways) and can lead to biodiversity loss.
In these cases, harvesting these algal blooms for either food or to turn into foam for things like sustainable running shoes is also beneficial.
If you're gagging at the thought of eating slimy algae, rest assured this superfood is much easier to consume than you might think. Spirulina and chlorella are algae in powder form and are easy to add to smoothies and other dishes.
---
4. ANCIENT GRAINS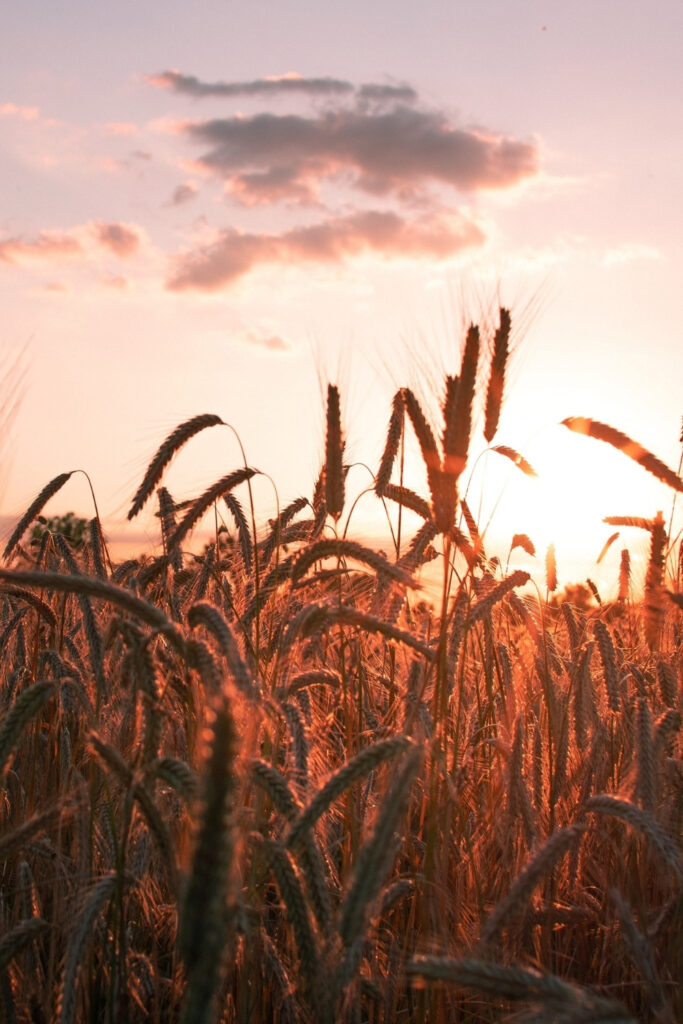 Grains are regularly considered one—if not the—most important source of food for human consumption, and they have been for thousands of years.
Human civilization has developed alongside cereals and grains. While rice, corn, and wheat remain some of the most significant components of diets across the globe, their ancient counterparts can play a significant role in future diets.
Quinoa, barley, and rye are some of the most recognizable of these, but less common ancient grains include amaranth, buckwheat, millet, fonio, Kamut, bulger, farro, Khorasan wheat, spelt, teff, and wild rice (which is a grass seed, not actually 'rice').
Often high in magnesium, protein, fiber, B vitamins, minerals, iron, zinc, phytonutrients, and antioxidants, many of these grains can be used like rice, corn, and wheat—but are healthier and greener.
Not only are these nutritionally rich but they can be sustainably cultivated.
These ancient grains often require less fertilization, water, and inputs than those we've grown accustomed to, making them a resilient choice for eating.
Going back to what our ancestors ate thousands of years ago means they're also better suited to challenging climates, pests, frosts, winds, and drought.
Considered some of the most environmentally friendly foods, we can all do our part to bring these ancient grains back into the mainstream.
---
5. VEGETABLE-LIKE FRUITS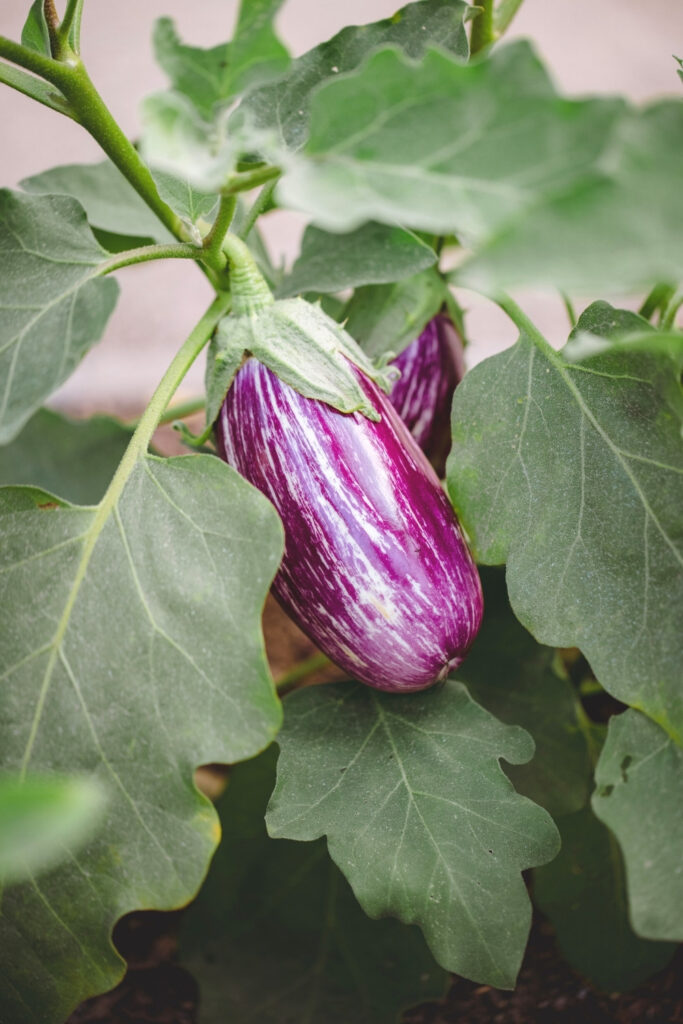 If you've ever asked, is this technically a fruit or vegetable you may have unwittingly identified sustainable foods.
The main criterion that separates fruits from vegetables is that fruits bear seeds on the inside.
That means things we often treat as vegetables—tomatoes, squash, eggplants, cucumbers, peppers, and zucchinis—are technically fruits.
If you've tasted a sweet, summer-ripened bell pepper or yellow squash, their classification as fruits may make a little more sense.
Compared with veggies, these fruits tend to contain more carbohydrates and water and are also high in vitamin C and fiber, a good choice for a balanced diet.
Here are a few standout vegetable-fruits:
Pumpkin flowers: Often discarded, these flowers are great choices for vitamin C.
Okra: One of the most drought- and heat-tolerant vegetables in the world, which also contains an impressive amount of antioxidants.
Heirloom tomatoes and peppers: Consuming less common varieties of vegetables (orange tomatoes, purple peppers, white eggplants, etc.) can increase the diversity of the food system, making it more resilient.
---
6. TUBERS & ROOT VEGETABLES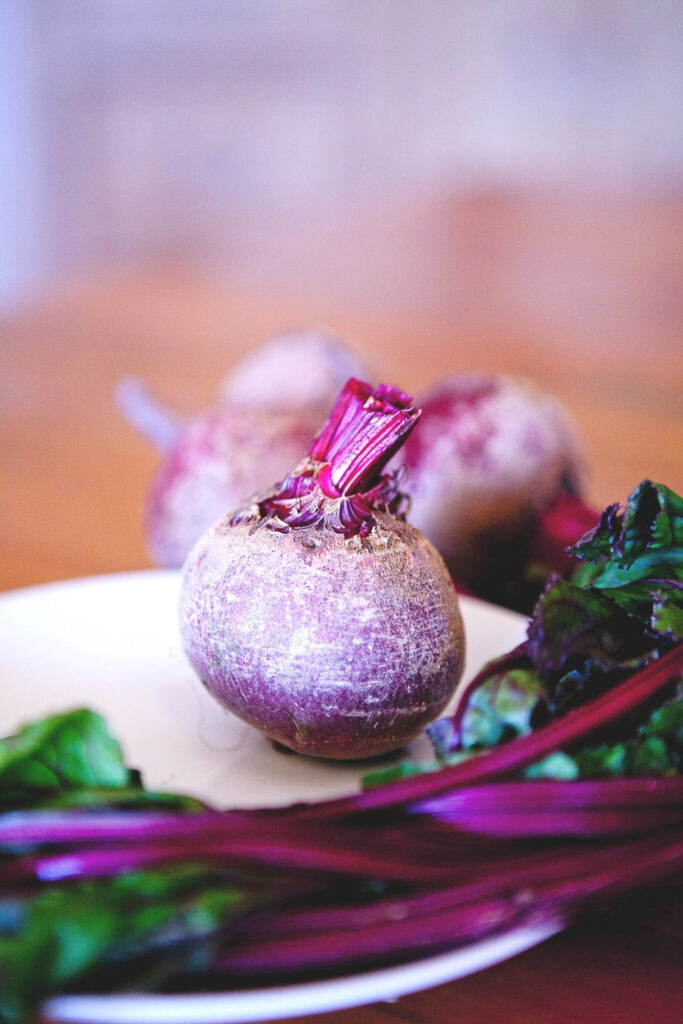 Winter and tubers go hand-in-hand.
As they grow down into the ground, they absorb and store nutrients, providing carbohydrates (AKA energy) during the cold months when not much else is growing.
Root vegetables are also great for voracious appetites and our planet because they're rich in minerals and vitamins and are cool-season crops that allow for longer growing periods.
For produce, they also have relatively long shelf lives after being harvested without needing to take extra steps to preserve food at home.
Like everything else, eating less common varieties (bye-bye, russet potato) can make our food system more resilient and our diets more nutrient-rich.
Ditch your conventional root veggies and tubers and instead choose unique vegetables like:
Parsley root
Winter radish
Sunchokes
Jicama
Cassava
Black salsify
Lotus root
Or look for heirloom varieties of carrots, radishes, potatoes, yams, sweet potatoes, and beets. Be sure to eat their greens, too.
---
7. LEAFY GREENS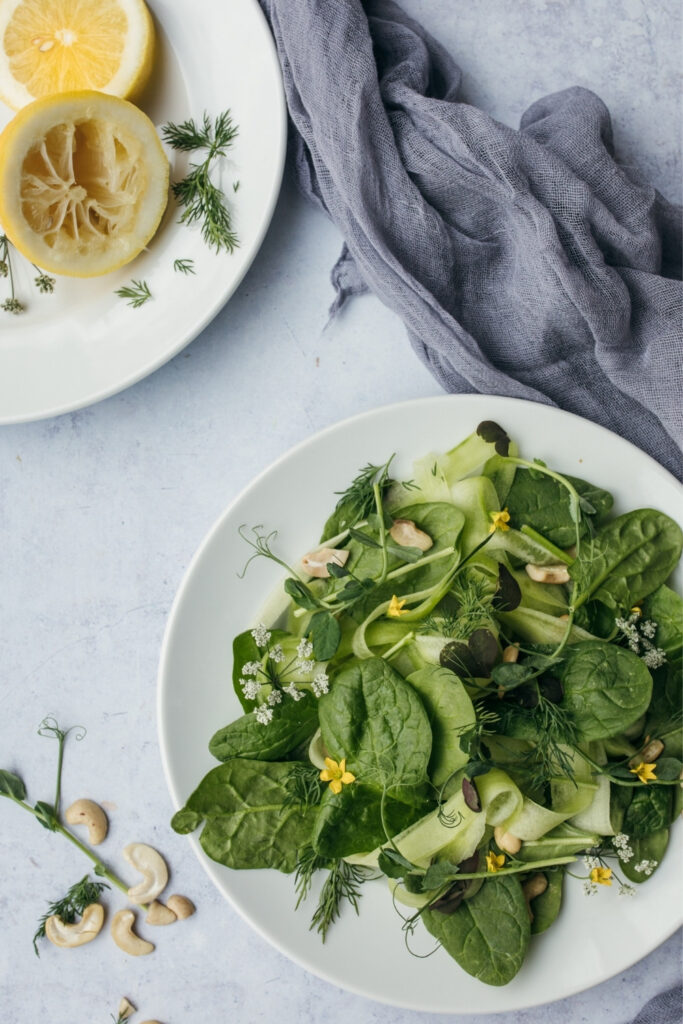 Leafy greens probably get the popular vote for healthiest foods we can eat.
Research has shown that a diet rich in things like arugula, broccoli rabe, beet greens, bok choy, pumpkin leaves, collard greens, cabbage, romaine lettuce, spinach, swiss chard, turnip greens, and watercress is associated with health benefits like:
Reduced risk for heart disease, cancer, obesity, and type 2 diabetes
Minimized risk of macular degeneration and other eye disorders
Improved bone health
Improved thyroid health
Reduced risk for neural tube defects during pregnancy
Reduced blood pressure
Improved blood sugar levels
Even with minimal resources, leafy greens can be produced in large quantities. Not only are they nutrient dense, but they're also tolerant to a wide range of conditions.
Many are cool-season crops and have short maturation times, which can extend a growing season to provide multiple harvests and a year-round supply of nutritious food.
---
8. MUSHROOMS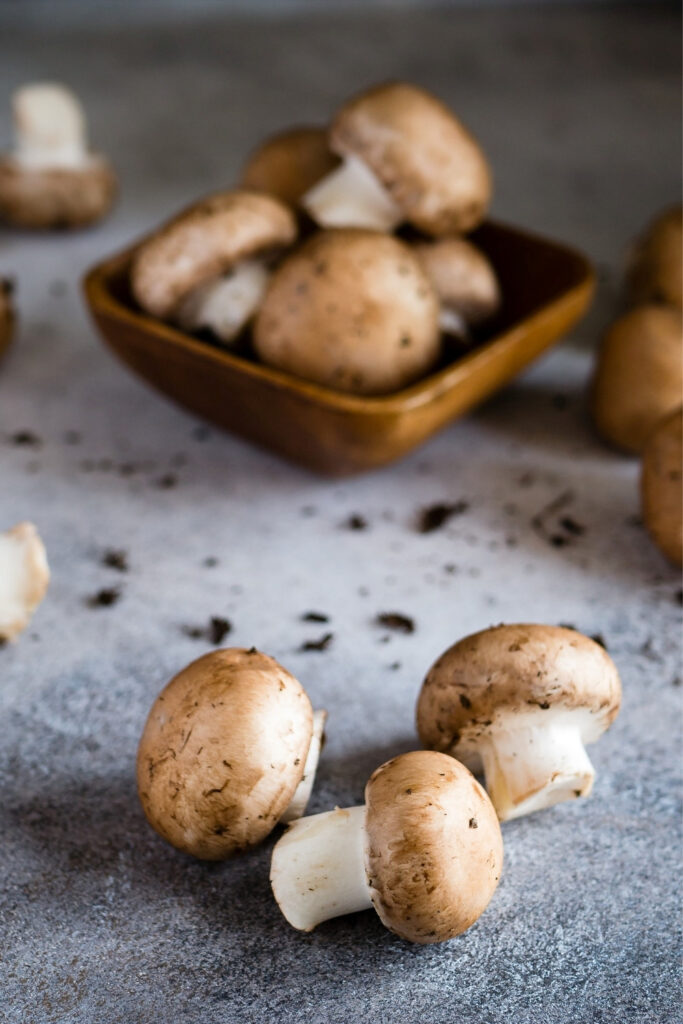 Thanks to their protein, fiber, and vitamins B and D content, mushrooms have been a valuable food source for millennia.
We have more than 2,000 edible varieties to choose from and with their umami flavor, unique texture, and high protein content (relative to their light weight) they are an ideal substitute for meat.
As with vegetables, going off the button path can introduce our palettes to special flavors and immense health benefits.
Next time you're at the grocery store or farmer's market, look for more unique mushroom varieties like enoki, maitake, and saffron milk cap.
If you do so in the US, you'll be consuming one of the most sustainable, nationally-produced foods.
Mushroom growers are likely to recycle byproducts and waste from other agricultural sectors into mushroom grow and compost.
After the mushroom is cultivated, the grow medium can then be recycled into potting soil—closing the loop on waste.
Mushrooms also require far less land, water, and electricity, and so produce a significantly lower carbon footprint than meat and many vegetables.
---
9. NUTS AND SEEDS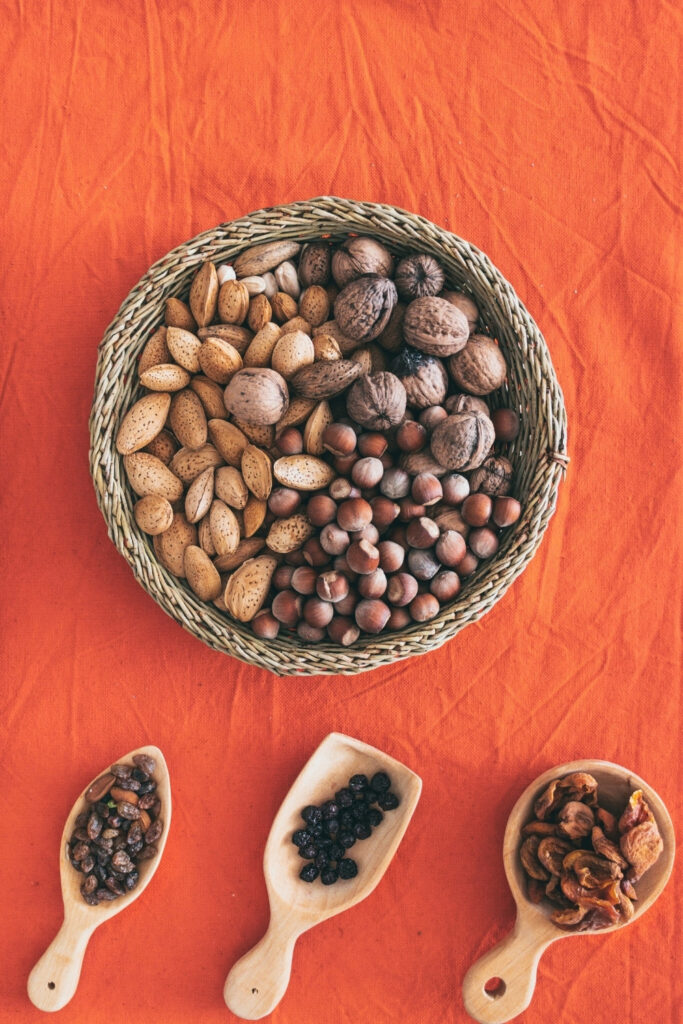 You've probably heard that almonds—along with cashews, pistachios, and walnuts—require a lot (like 1,900 gallons) of water to grow just a pound of nuts.
But there's a greener side to the story, one that suggests that a nut tree makes up for its water use because the orchard biomass, shells, and hulls can be used for dairy feed and renewable power generation.
If we actually use nut trees to their full potential, nuts like almonds can have a minimal and even negative carbon footprint.
We'll leave the almond argument for another time but even casting aside that perspective, there are eco friendly foods in the nut and seed world.
Not only do seeds and nuts have an impressive protein, vitamin E, and healthy fats profile, but they're resilient foods, too. And they provide the base ingredient for some of the most sustainable milk alternatives.
When shopping at your local or online bulk store, try to get nuts and seeds that are produced organically and locally. Mix up the ingredients to your homemade granola or trail mix from time to time, because a diverse food system is a sustainable food system.
---
10. FIGS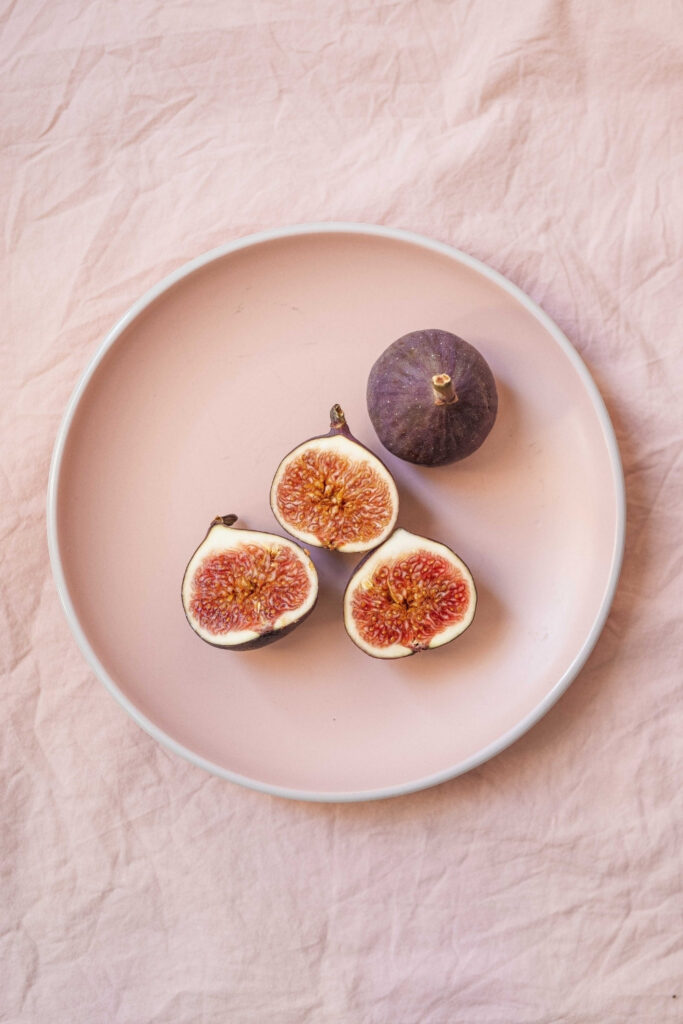 Technically a flower, every delicious bite of fig opens up the "fruit" to a core filled with blossoms.
Considered sacred throughout history, figs were often presented as gifts by Ancient Romans and considered holy in parts of India.
Figs have been revered for millennia by both human and non-human animals. Some wasps travel extreme distances to pollinate the unique flowers. Humans love that figs are easy to digest and high in calcium and fiber.
Now they're a gift to the earth because they're an extremely resilient and adaptive keystone species—i.e they underpin the survival of other plants and animals.
Not only can figs grow in trees, vines, or shrubs, but they can grow practically anywhere, too. Because they grow year-round and provide an unbelievable amount of figs for each plant, countless animals rely on them for food.
Remove a fig shrub from a jungle and the entire ecosystem will suffer. Eat more figs and you can help to foster a more resilient, sustainable food system.
---
11. MUSSELS
Flexing their muscles from a sustainability and nutritional standpoint, mussels are an unusual inclusion on a list of the best sustainable food choices.
As bivalves, mussels (along with clams and oysters) don't have brains or complex nervous systems; a less sentient and sometimes-suitable food source for vegans.
Beyond ethics, they're also associated with a very low environmental footprint and put very little stress on freshwater or land supply.
Rope-grown mussels don't require antibiotics, fertilizers, or other inputs. As they grow, farmed mussels are also filter feeders—which means they consume toxins and pollutants to mitigate eutrophication and improve water quality.
They are also an excellent source of high-quality protein, omega-3 fatty acids, vitamin B-12, and iron—all things someone following a sustainable, plant-based diet might need extra help with.
---
SUSTAINABLE FOODS FOR THE FUTURE
The World Wildlife Fund's (WWF) Future 50 Foods is one of the most all-encompassing reports of specific foods that could serve a very important role on dinner plates of the future.
Their list takes into account how the world can feed a 2050 population of nearly 10 billion and is based on the Food and Agriculture Organization's (FAO) definition of sustainable diets:
"Sustainable diets are those diets with low environmental impacts which contribute to food and nutrition security and to healthy life for present and future generations.
"Sustainable diets are protective and respectful of biodiversity and ecosystems, culturally acceptable, accessible, economically fair and affordable; nutritionally adequate, safe and healthy; while optimizing natural and human resources."
As a cherry on top, the WWF's Future 50 Foods also looks for foods with higher yields, more critical nutrients, and better tolerance for the challenging environment and weather conditions that accompany global warming.
---
WHAT ARE THE LEAST SUSTAINABLE FOODS?
Animal agriculture takes the cake when it comes to the worst foods for our planet.
It's no secret that meat, eggs, and most seafood are associated with land deforestation, methane emissions, animal welfare issues, overfishing, and compromised biodiversity.
Generally speaking, the higher up you go on the food chain, the worse the environmental impact. Some of the worst foods for our planet may include:
Lamb
Beef
Shellfish
Pork
Cheese
Farmed salmon
Chicken
Eggs
Rice
Sugar
Because we're included in that food chain, our decisions can have a considerable positive or negative impact, which is why it's important to continue asking what are the most environmentally friendly foods and do our best to limit those that aren't as sustainable.
---
FINAL THOUGHTS CHOOSING FOODS THAT ARE SUSTAINABLE
Opting to fill your grocery basket with the most sustainable foods (in sustainable food packaging and from sustainable food brands, of course) has additional benefits.
When you learn how to make sustainable food choices, you're also making dietary decisions that are better for your health.
Every eco-friendly food on this list is packed with nutritional benefits. They provide a delicious way to mix up your diet, too.
Next time it's your turn to cook, besides using non-toxic cookware (of course) see if you can stick to the most sustainable foods to eat in your recipe (and then share it with your fellow sustainable foodied).
---