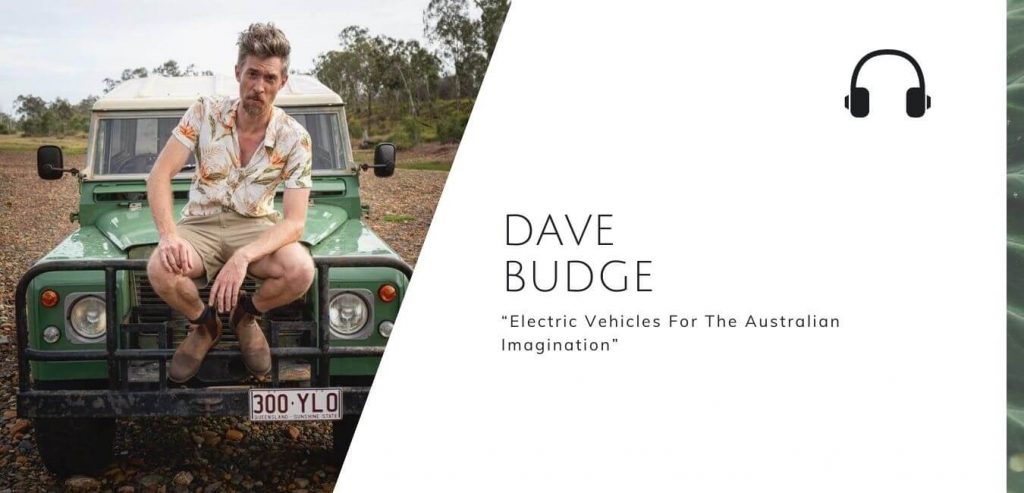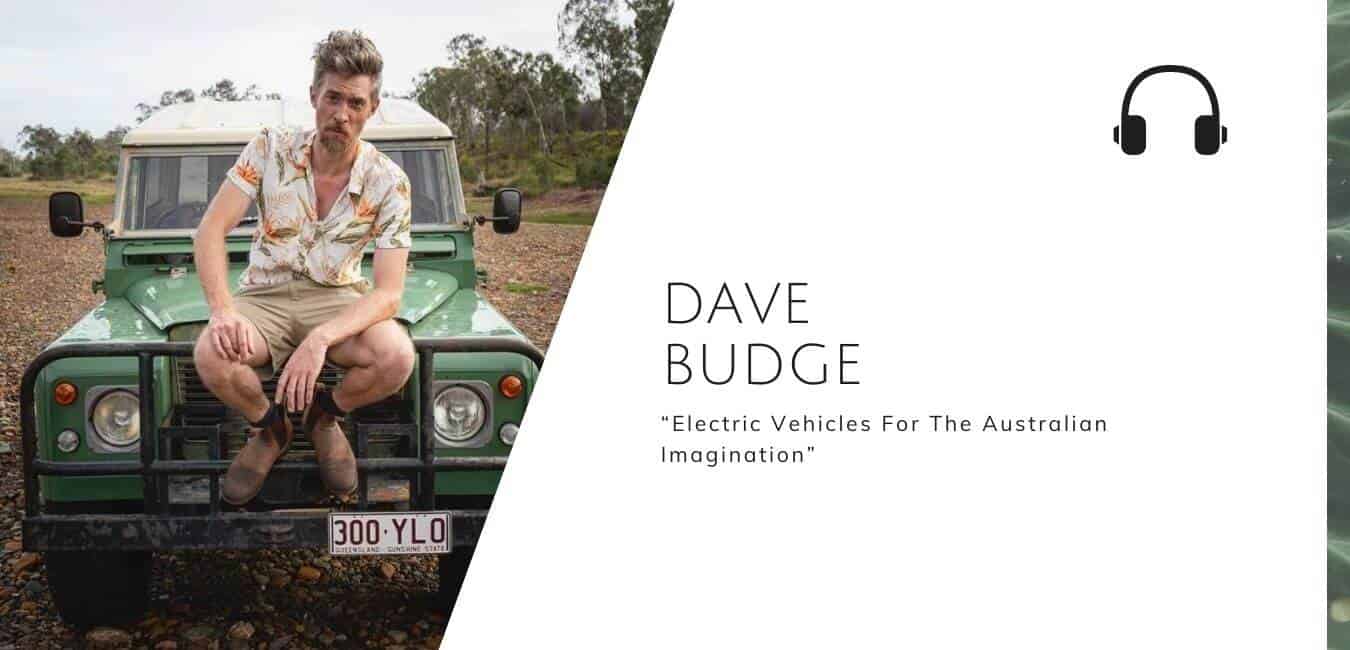 Podcast #43 · Dave Budge · "Electric Vehicles For The Australian Imagination"
"The spark of Jaunt really came from wanting to drive around in the bush in silence and not hear a diesel engine anymore"

Dave Budge
Dave grew up in Bendigo, Victoria and tries to spend as much time as possible exploring remote parts of Australia. He's always felt a bit guilty driving a diesel 4WD to get to pristine natural places, which is what inspired Jaunt. With two decades of experience leading top digital experience agencies combining emerging technology with beautiful design, he's excited to bring sustainable technology to adventure travel.
Jaunt creates unique journeys to explore regional Australia through a bespoke car rental service with iconic cars up-cycled into electric vehicles. Catering to the growing demand for tourism products that are more adventurous, more attuned to local culture and more sustainable. Their vision is to work in partnership with regional communities and have the mechanical and electrical engineering work completed locally.
We visited Dave at the EnergyLab offices in Melbourne, where Jaunt is currently being incubated as a startup. We had a super enjoyable 2 hour chat which we've summarised below (and edited down to 1 hour for your listening pleasure). Enjoy!
Dave's background, growing up in Bendigo, Victoria (Australia) and his very varied career path in the creative media industries (~02:00)
How Dave came to realise he wanted to start a company like Jaunt and how he fleshed out the Jaunt idea (~06:20)
Why now's the perfect time for Jaunt, especially from a tech perspective and how Dave got the idea into the next phase (~12:40)
Figuring Jaunt out, including the vision, mission, goals and structuring it as a business (~15:30)
Using branding, design and a focus on customer experience to get Australians excited about driving an EV (~16:20)
What Jaunt experiences will involve and how Jaunt plans to include communities in converting regional Jaunt vehicles (~19:30)
How a measure of success for Jaunt would be changing people's approach to car ownership and making a difference to regional communities (~26:45)
What actually goes into an EV conversion of an old Land Rover and how Jaunt plans to scale (~29:30)
Taking a Jaunt through a creek crossing? (~33:55)
Environmental credentials of an EV vehicle vs a traditional combustion engine (~35:40)
The Jaunt roadmap from here and when there will be vehicles ready to rent (~45:40)
Funding Jaunt, through crowd funding and other means (~48:10)
Where to go / what resources are available for those interested in EV conversions (~50:30)
Dave's message for humans (~52:50)
"How do we get Australians excited about driving EVs, that's all we want to do""

Dave Budge
---
Notable Links
Jaunt Motors
Other links:
---