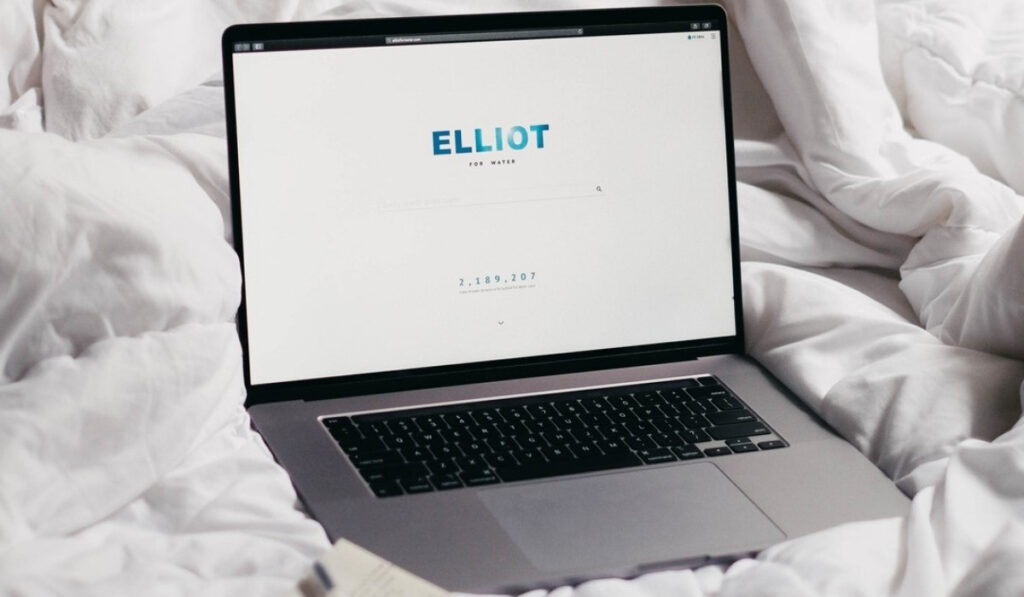 7 Eco Friendly Search Engines to Browse the Web and Save the World
How did you get to this blog? Was it through one of the eco friendly search engines?
We're guessing not, considering a whopping 91% of all searches go through Google.
While the internet giant provides individualized results, its accuracy and relevance aren't doing much for our planet.
Each Google search produces 0.2 grams of CO2. According to Google, that's only what it's directly responsible for, not including, say, the energy powering individual computers.
Across global use, that's still 700 million grams of CO2 generated daily—or the equivalent of driving to the moon seven times!
The biggest name in search engines has goals to use 100% decarbonized energy for its data centers and offices by 2030 and while they are technically carbon neutral now, those offsets have to compensate for a massive footprint.
They consumed 15.5 terawatt hours of electricity in 2020 and had total emissions that amounted to more than 17 million tons of CO2—roughly what's produced by countries like Nepal, Croatia, and Ethiopia.
Bigger isn't always better.
Fortunately, there are smaller search engines that are eco friendly to use, making your everyday queries a little greener.
QUICK LINKS TO SUSTAINABLE SEARCH ENGINES
---
1. ECOSIA
About Ecosia
Perhaps the best eco friendly search engine for tree-huggers, Ecosia is arguably the most popular, too.
The sustainable search engine is secure and values your privacy by keeping your data, well…private. They use Bing's search technology enhanced with their own algorithms.
Curious about how it performs?
You can quickly and easily add Ecosia to your Apple Safari browser (and as an add-on for Microsoft) to try it yourself.
Ecosia's Sustainability and Ethical Practices
100% of Ecosia's profits support climate action and a huge chunk goes to the canopies.
The Certified B Corp uses 80% of the income generated by search ads to plant trees. So far, more than 20 million users have contributed to a quickly growing 154,950,227+ trees planted.
Unlike some tree-planting approaches, they steer clear of monocultures and instead plant 500 different native species to protect biodiversity hotspots.
In doing so, they often work with local communities.
Because they use solar panels to produce double the amount of energy required to power each search, they're not just beyond carbon neutral, they're way beyond it.
---
2. EKORU
About Ekoru
Ekoru is the ocean-saving search engine that appears to have comparable search results to other search engines.
While it's hard to know for sure, according to a Redditor, Ekoru also uses Bing to power their searches.
Webpages are secure and while search information is transmitted, data is not sold.
Ekoru's Sustainability and Ethical Practices
This eco friendly search engine is here to help with your queries and to clean-up our oceans.
Thanks to ad revenue, searches provide funding for Ekoru's global partners who remove garbage from the oceans.
These include Big Blue Ocean Cleanup and Operation Posidonia, which helps to replant ocean seagrass.
All servers are powered by hydroelectricity, too. This means that each search on Ekoru generates 4.4g less CO2 than other search engines—and 1205% less than Google.
Available: Ekoru
---
3. OCEANHERO
About OceanHero
OceanHero makes your eco friendly internet browsing easy with its Google Chrome extension.
Search results appear just like they do with Google.
Or, better still, you can turn on Ocean Mode to see coral and schools of fish behind your search results.
OceanHero's Sustainability and Ethical Practices
OceanHero is another environmentally sustainable search engine that cleans up water with every search.
Thanks to ad revenue, online searches prevent plastic from entering our oceans.
When someone acts on an ad (or even just views it), OceanHero receives a portion of sales. This roughly translates to removing one plastic bottle for every 17 open tabs.
So far, they've removed 32,506,976 ocean-bound bottles, thanks to a partnership with Plastic Bank.
This not only means less ocean trash but increased livelihood opportunities for people in Haiti, the Philippines, and Indonesia where the bulk of the trash is collected.
---
4. GOODSEARCH
About Goodsearch
Every query fulfilled on Goodsearch is powered by Yahoo! and can be set as the default search engine on Google Chrome.
Along with its more popular sister site and sustainable app, Goodshop, Goodsearch can fulfill your regular web surfing needs—and for a good cause.
Goodsearch's Sustainability and Ethical Practices
For both sister programs, when ad revenue is generated from a search or coupon use, $0.01 of that revenue is credited to a "search bank".
This can be used as cashback or, more to the point of the organizations, for charity donations to over 114,000 nonprofits and schools.
You can choose a cause before getting started or add an organization you love if it's not listed.
So far, users of this ethical search engine have amassed more than $13 million in donations.
---
5. RAPUSIA
About Rapusia
Rapusia is a sustainable search engine that works just like its conventional counterparts.
It can be added as an extension on Google Chrome or Mozilla Firefox.
The search engine is anonymous, doesn't track you, and doesn't collect or share your information with advertisers.
Rapusia's Sustainability and Ethical Practices
Rapusia was launched with a goal to raise funds for the Tennis World Foundation, their South African organization that supports disadvantaged children through the game.
Now they support other global nonprofits committed to social or environmental outcomes.
When you perform a search on Rapusia, relevant advertising links are shown. 50% of the profits from this ad revenue are donated to environmental and social profits.
The remaining 50% covers the maintenance and marketing of this eco search engine.
---
6. GIVE AS YOU LIVE (FORMERLY EVERYCLICK)
About Give As You Live
Formerly Everyclick, Give as you Live makes your everyday online shopping purchases a little more ethical.
It's simple. You sign up, visit your favorite online stores (or browse the 5,500 they partner with), and make a purchase.
These stores include insurance companies and popular platforms, like the online thrift store Bay and travel sites Expedia and Booking.com.
Give As You Live's Sustainability and Ethical Practices
As a "thank you" for any purchase made through the engine, Give As You Live receives a financial reward, which can be donated to the charity of your choice.
Give As You Live helps to support more than 40,000 schools, churches, and charities in the UK.
So far, they've raised more than £20,023,654 for UK charities.
50% of the commission they receive goes directly to the organization, while the other half funds the development of the sustainable search engine.
---
7. ELLIOT FOR WATER
About Elliot For Water
Using a combination of Bing's API and their own algorithm, Elliot For Water is a search engine like Google in many respects.
It can be added to a browser, accessed through a mobile app, or simply used through the website.
But it's also an environmentally friendly search engine.
Elliot For Water's Sustainability and Ethical Practices
Through Elliot For Water, 60% of the revenue generated by clicking on ads is donated to clean water projects.
Their goal is to provide water to 1 million people by 2025. So far, more than 3 million liters of clean water have been donated.
The eco friendly search engine is also open source, with the aim to encourage more people to use, learn from, and contribute to their code.
In other words, it's their way to give back to the tech world and encourage positive impact through sustainable technology development.
---
FINAL THOUGHTS ON ENVIRONMENTALLY FRIENDLY SEARCH ENGINES
While they may not be Google-level yet, these eco friendly search engines are putting planet-friendly actions at our fingertips.
The good news is that with even the most eco friendly search engine, you don't have to change your ways to be a changemaker.
These eco search engines are free and hands-down some of the easiest ways to scroll sustainably.
Thanks to innovative support of organizations, use of renewable energy, and improvements in transparency and certifications, sustainable search engines continue to improve.
Give one—or all—of these environmentally friendly search engines a spin and if you're a convert, share it with a friend to support greener search platforms.
And just like when you find yourself scrolling endlessly through search results, let's keep this momentum going!
Consider sharing this article (or your pick of the most sustainable search engine) with friends and family.
---