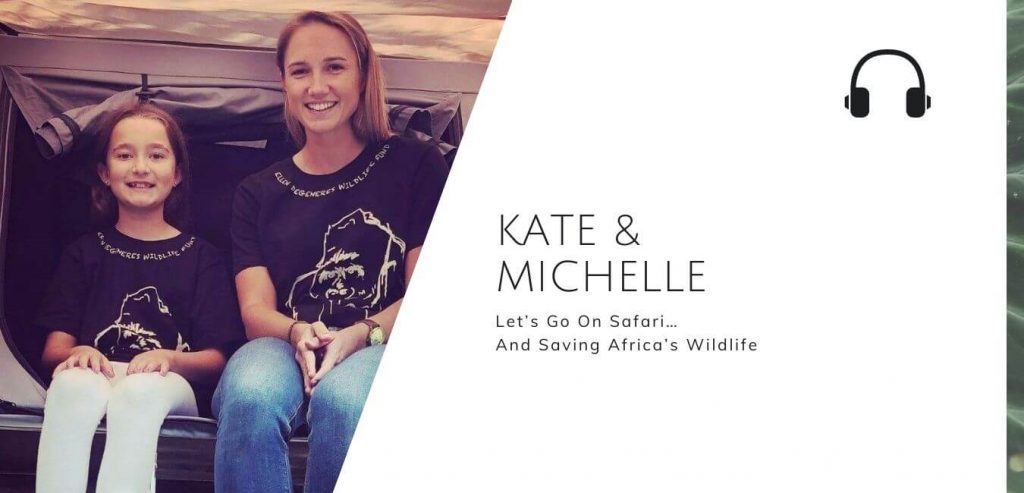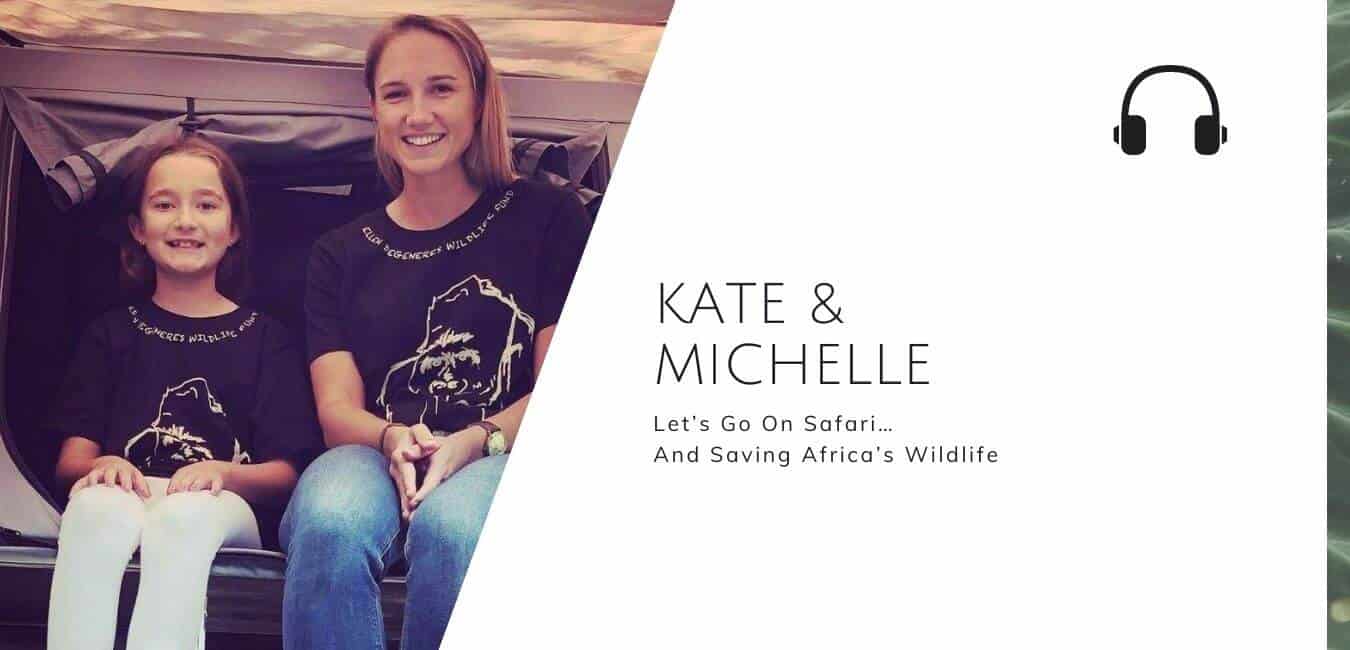 Podcast #37 · Kate & Michelle · Let's Go On Safari… And Saving Africa's Wildlife
"It's heartbreaking to think that rhinos, elephants, even giraffes are going to go extinct in Kate's lifetime if we all don't do something about it right now."

Michelle Campbell
Kate Gilman-Williams:
"Kate Gilman Williams wrote [Let's Go On Safari] when she was 8 years old. A trip she took to South Africa – and the friendship that developed with her safari guide, Michelle Campbell – inspired her to write Let's Go On Safari! Upon learning about the threats facing wildlife, Kate came home determined to do something to help the animals who were being harmed by humans – and she knew her generation could help.​Kate is now 9 years old and in third grade at Trinity Episcopal School in Austin, Texas.
Michelle Campbell:
Michelle Campbell was born in South Africa and lived in five different countries growing up. She fell in love with the bush at age seven when her family took her on safari. She never forgot that experience and years later, whilst working as an economist, she decided to follow her dream to become a safari guide.
We managed to chat to these two impressive wildlife warriors while they were on their book tour in the US. We covered:
Kate's background and how she became passionate about animals (~01:30)
Michelle's background, growing up living in 5 countries and her significant career change (~02:10)
Why Michelle cares so much about the wild and memorable moments in Africa (~04:20)
The big safari in South Africa that sparked this collaboration and favourite moments from this trip (~06:15)
Meeting Michelle on Safari and the start of something special (~08:50)
What it's like to have a safari guest like Kate who is so enamored by the wild (~10:10)
The book "Let's Go on Safari" (~11:45)
Why Kate decided to write this book (~12:12)
Why Michelle decided to take on this book project with Kate (~13:00)
What keeps Michelle up at night when it comes to conservation in Africa (~13:50)
The experience of being an author and helping kids learn about these issues (~17:50)
Conservation organizations being supported by the book's proceeds (~20:25)
How to buy the book "Let's Go on Safari" (~21:15)
Wild Wonderful World – Michelle's work offering conservation experiences – and how it came to be (~21:40)
Michelle's incredible experience travelling around Africa for more than a year on various conservation projects (~23:00)
What Michelle learned about conservation issues on this trip (~25:00)
How to support Wild Wonderful World and more on the specific offerings (~28:50)
Kate's message to anyone wanting to help save animals (~35:00)
Michelle's message to the world (~36:20)
"I say kids can save animals… advocacy has no age limit."

Kate Gilman-Williams
---
Notable Links
Kids Can Save Animals:
The Book:
The Book Supports:
Wild Wonderful World:
---