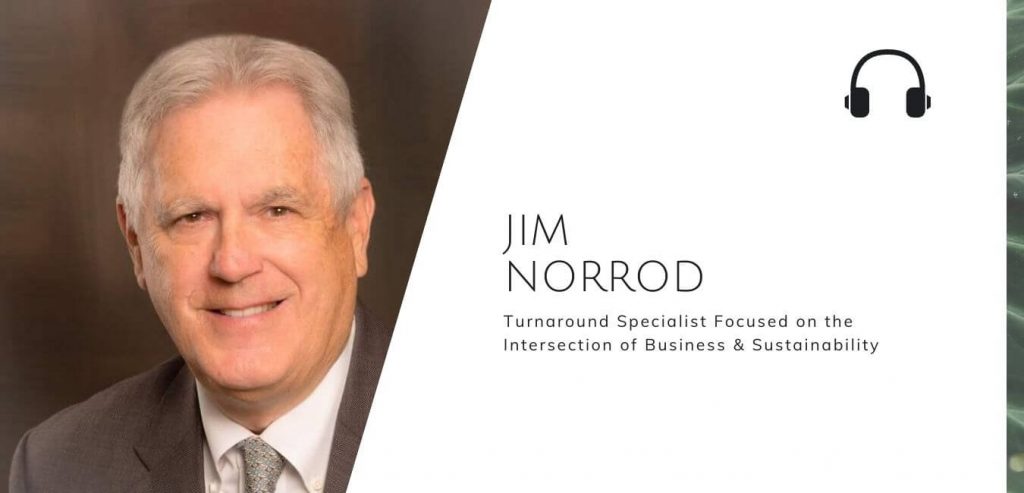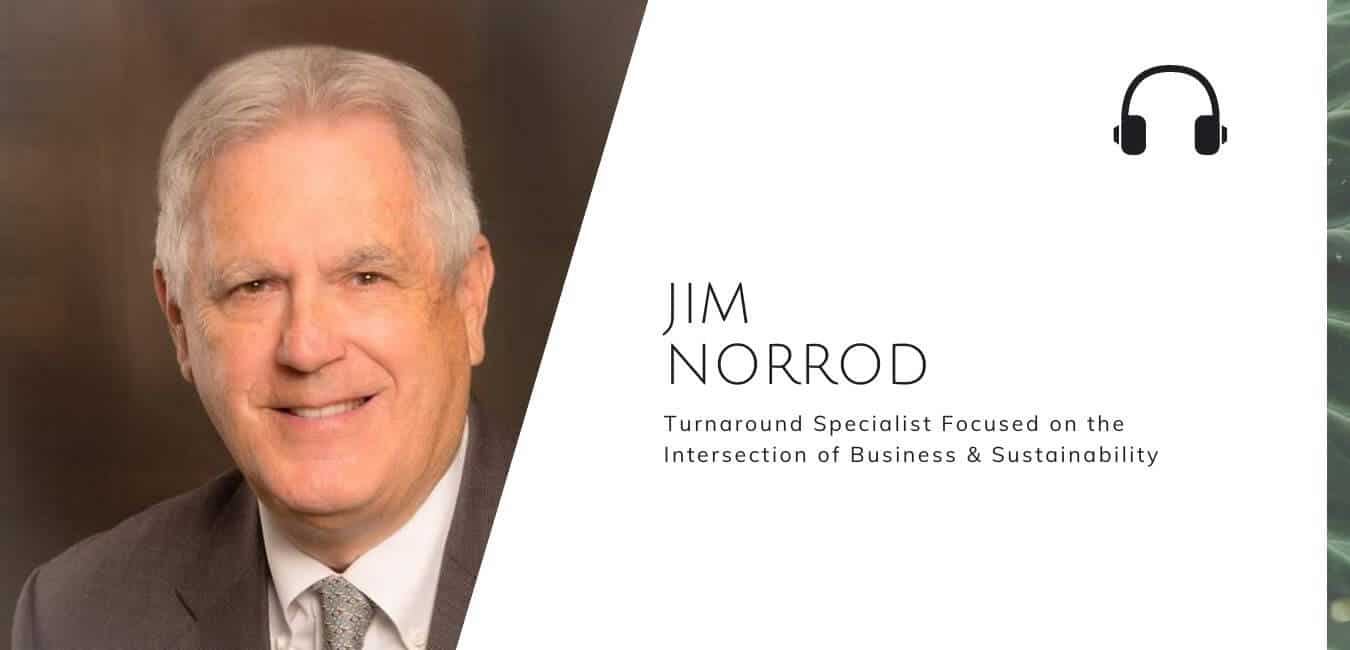 Podcast #05 · Jim Norrod · The Turnaround Specialist Focused On The Intersection Of Business And Sustainability
"You can do all three, you can get a team that cares about [sustainability], investors that care about it and customers that care about it, you can bring all these together and you can find that intersection…it can be done and it has to be done"

Jim Norrod
James (Jim) Norrod is currently the Chairman of Recyclebank and the President and CEO of Tellabs Inc. Jim has a tremendous amount of experience making great businesses better and has, in recent years, increasingly focused his attention on mission-driven businesses.
Jim has a pretty impressive business improvement and leadership track record including the following:
Jim holds a BS in Economics, cum laude from Oakland University, and an MBA from the University of Detroit with a concentration in Marketing
Jim has forged a career as a "turnaround executive specialist". He's served on the board of a number of public and private companies, tech startups and most recently as CEO and Chairman of a range of different sustainably focused businesses including Recycle Bank, IPS Batteries, Big Belly Solar and Segway.
In this episode, we had a thought-provoking discussion and learnt a lot about the intersection of sustainability and business. Jim shared his thoughts on:
Jim's background and how he became interested in technology companies (~2:40)
Jim's career progression and evolution as a turnaround specialist (~4:10)
What Jim enjoys about turning businesses around (~9:30)
What makes a business mission-driven and "sustainable" (~12:25)
Millennial motivations and benefits of a running a mission-driven business from an employee perspective (~18:20)
The extent to which sustainability and ethical practices are front of mind for businesses generally and what is driving this change (~21:35)
The extent to which 'sustainable and ethical businesses' could have a distinct competitive advantage in the current market (~24:00)
The role of consumers, businesses and governments in pushing for a sustainable future, including the business community's reaction to the US pulling out of the Paris Climate accord (~30:00)
Mini case studies of some of the companies Jim's been involved in and how they are helping to future-proof our planet (~31:50)

Segway (~31:50)
IPS Batteries (~38:10)
Big Belly Solar (~41:30)
Recycle Bank (~44:00)

Whether investors are looking more towards triple bottom line returns (~48:00)
When the Benefit Corp or B Corp type ethos will eventually become mainstream (~49:50)
Tips and tricks for business wanting to do the right thing and still make money (~52:00)
What businesses can do to use sustainability as an economic driver (~55:40)
His final thoughts on building sustainable businesses (~58:45)
Have questions for Jim? You can reach him at [email protected]