11 Cincinnati Thrift Stores Curating The Best Eco-Cincy Style
The city may be best known for sports and chili over spaghetti, but Cincinnati thrift stores punch above their weight.
Affectionately known as the "Queen City," Cincinnati is cornered by Indiana and Kentucky, bringing diverse influences into the city's food, beer, and fashion scenes.
While the Ohio outlier might not be first on your list of fashion-forward cities, it has a distinct offering of consignment and vintage shops that draw attention from all over the country.
BuzzFeed even recognized it as "Low-Key America's Coolest City."
Convinced you need to pay a visit?
Between exploring bridges and baseball games, be sure to read our thrift shopping tips while you sip on that locally-brewed beer.
Then make your way around to this list of the best thrift stores in Cincinnati.
1. PEPPERMINT PIG THRIFT & GIFT
About Peppermint Pig Cincinnati Thrift Store
If you wear your heart on your sleeve (and love animals), then this second hand shop in Cincinnati is for you.
Peppermint Pig Thrift & Gift is a thrift-store-meets-animal-rescue. The registered 501(c)(3) is volunteer operated and 100% of their proceeds support the Peppermint Pig Animal Rescue.
This no-kill animal rescue provides care to animals (mostly dogs) saved from high kill shelters, open intake shelters, and rural areas with high euthanasia rates.
In some cases, they're spending 10,000+ a month on vet bills for procedures, medication, and rehabilitation, while still keeping adoption fees low.
With every purchase of the thrift store's gently-used clothing, books, jewelry, household items, furniture, holiday items, and small appliances, you can help to pay for some of these vet bills and ensure their dogs and cats find a loving home.
Oh and feel free to bring your own fur babies while you peruse their wares, too.
---
2. PIXEL 19 VINTAGE
About Pixel 19 Vintage Cincinnati Thrift Store
For the best clothing thrift stores in Cincinnati for vintage shoppers, Pixel 19 Vintage is our top pick.
With 10,000 square feet filled with diverse vintage stock, any shopper can find what they need, whether that's vintage or retro clothes, hippie or biker vibes—with lots of $10 price tags.
This includes clothing (largely from the 1980s but as far back as the 1920s), accessories, shoes, art, lighting, decor, sculptures, furniture, and music and film memorabilia.
Everything is hand-picked and, while the shop is open to the general public, they also sell to costumers, stylists, vintage dealers, global collectors, and corporate companies.
In fact, you may have seen them featured on an episode of American Pickers.
They're closed on Wednesday and Saturday, but options for buying and selling are available by appointment on all other days.
---
3. SCRAP IT UP
About Scrap It Up Second Hand Stores in Cincinnati
Want some creative inspo?
Then Scrap It Up is the creative reuse center and one of the best thrift stores in Cincinnati for the creatively inclined.
Their specialty is gently used art materials and other upcycled crafting items that could find a new life with artists, teachers, kids, parents, or students.
The women-run non-profit reuse center exists to encourage sustainable behavior by diverting art and craft items from the waste stream—all while providing low-cost supplies for creative projects.
The shop is open Wednesday-Saturday but donations require an appointment.
---
4. TALK OF THE TOWN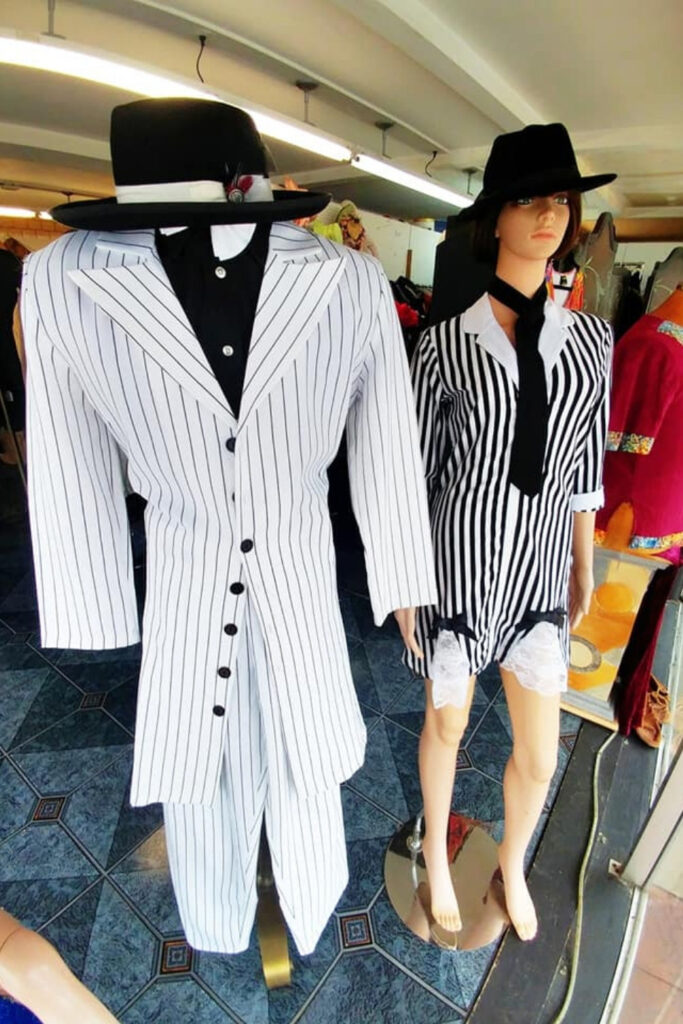 About Talk of the Town Consignment Shop Cincinnati
One-of-a-kind costumes, vintage garments and accessories. Talk of the Town will take you on a trip down memory lane.
Make sure you mark them on your calendar though as they're only open on the weekend.
You can head to the top floor for costumes, or peruse the main floor for high-quality vintage items from any era.
With a lot of eye candy, expect to spend several hours sifting through racks of retro prints.
---
5. NEW2YOU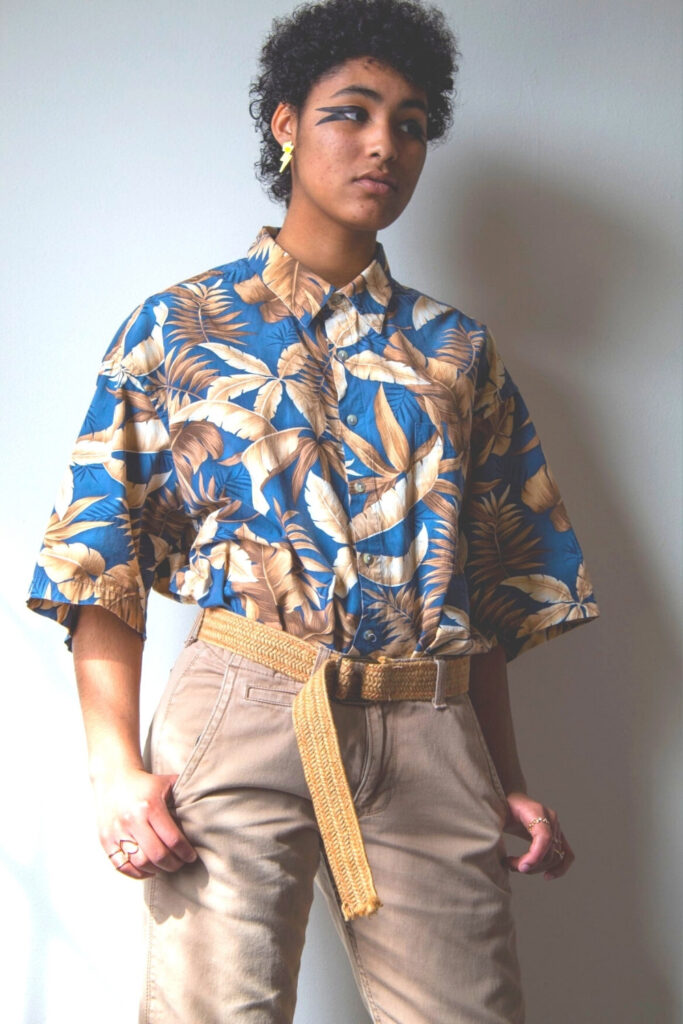 About New2You One-Stop-Shop Thrift Stores in Cincinnati, OH
If you don't know what you're looking for but really love looking, New2You is one of the best second hand stores in Cincinnati, Ohio.
Their diverse range includes gently-used clothing, accessories, shoes, jewelry, housewares, accessories, furniture, electronics, records, games, books, VHS tapes, CDs, appliances, artwork, gifts, and more.
The volunteer-run nonprofit shop got its start in 2006 as a "biznistry"—a combination business and ministry outreach of Peoples Church Cincinnati.
For deep discounts, be on the lookout for their mic-dropping 50% off sales.
---
6. CASABLANCA VINTAGE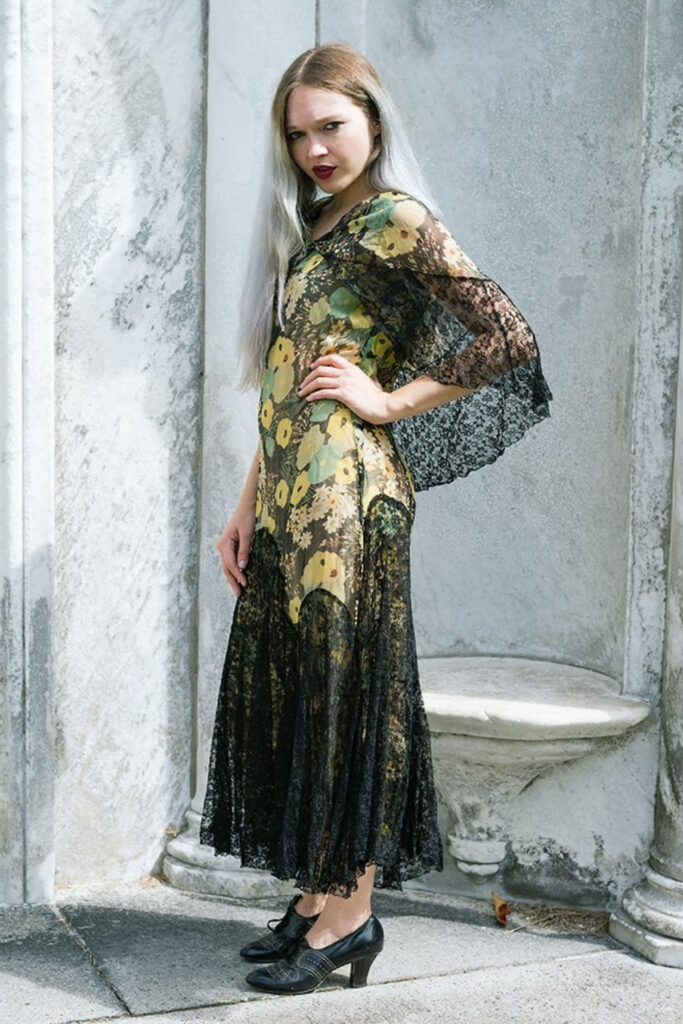 About Casablanca Vintage—A Top Vintage Second Hand Store in CIncinnati
For a real shopping experience in yesteryear, Casablanca Vintage is one of the top thrift shops Cincinnati residents have access to.
For 35 years, they've been offering men's and women's clothing and accessories from the 1920s-1990s. You may even find ye-old items from the 1800s.
They're the place to go for those looking for costumes for theater and film, something to wear to a themed party, or day-to-day vintage apparel. Everything is well-organized and the stock includes both high-end and affordable items.
They have options for buying, selling, and renting, and also love working with fashion designers and stylists.
The queer co-owned shop is also home to Awesome Time Shoe and Leather Repair, a shoe repair service.
---
7. LEGACIES UPSCALE RESALE
About Legacies Upscale Resale Furniture Thrift Store Cincinnati
One of the premier second hand furniture stores in Cincinnati, Legacies Upscale Resale is the place to go for high-end, designer jewelry, textiles, home decor, crystal, china, furniture, and art.
You can expect to find brand names like Haviland, Ethan Allen, and Stiffel—all at significant savings.
Primarily volunteer-run, all profits are donated to the Cancer Support Community of Greater Cincinnati and Northern Kentucky,
For more than 25 years, the resale shop has helped to provide free services to cancer patients and their families like workshops, classes, and support groups.
Donation and consignment options are available by appointment.
---
8. ST. VINCENT DE PAUL THRIFT STORE
About St. Vincent de Paul Thrift Stores Cincinnati
With several thrift stores in the Cincinnati, Ohio area, St Vincent de Paul is a popular pick among secondhand shoppers.
Purchases help to fund the faith-based organization's neighborly support services. These include food and nutrition programs, health and wellness education, homelessness prevention, and provision of basic needs.
The thrift stores have a mix of modern and vintage clothing, shoes, accessories, books, housewares, furniture, and holiday items.
Turn up one day and you might even be surprised with a 50% off sale.
---
9. PLAY IT AGAIN SPORTS
About Play it Again Sports—The Sportiest Second Hand Stores Cincinnati, Ohio has to Offer
With locations across the country—including 3 thrift stores in Cincinnati—Play it Again Sports is the place for sporty secondhand shopping.
The most affordable way to get into any activity, is to go for gently-used sports gear and fitness equipment, including disc golf supplies, free weights, bikes, skis, ice skates, and much more.
Which is exactly what they have to bring your sporting dreams to fruition.
Whether you're trying out for the field hockey team, planning for the winter ski season, or looking for equipment for your home gym, they can help.
If you find that rugby isn't your sport after all, you don't even need an appointment to get cash outright or trade-in value for your equipment.
---
10. INDIGO HIPPO
About Indigo Hippo—One of the Thrift Stores Near Downtown Cincinnati
Art majors rejoice!
Resale shops in Cincinnati have nothing on the creatively named, Indigo Hippo.
The 501(c)(3) nonprofit wants to make creativity accessible, which is why they offer pay-what-you-can pricing for their creative materials. Each item has a tag with a range of prices—you choose how much you pay.
These include essentials for drawing + illustration, knitting + yarn, jewelry + beads, print + printmaking, fabric + sewing, stamps + stickers, crafts + random fun, paper + office supplies, books + picture frames, floral + containers, tile + wood, tools + hardware, and kits.
They regularly collaborate with local organizations and provide free supplies for those in need.
They're open Thursday-Saturday and anyone can make an appointment to donate or volunteer.
---
11. ASTUTE FURNISHINGS
About Astute Furnishings Consignment Shop Cincinnati
With an unmatched selection of furniture, decorative decor, lighting, and art, Astute Furnishings can help you deck out your living space.
The Cincinnati thrift store has eclectic to eccentric, including mid-century, vintage, art deco, antique, and modern pieces.
They've been in the business since 1993, making them Cincinnati's oldest furniture consignment business.
They offer competitive pricing and convenient consignment opportunities.
If you can't make it into the showroom personally, you can also shop online.
---
WHY GO THRIFTING IN CINCINNATI
In Cincinnati alone, roughly 7,000 tons of textiles end up in the trash every.single.year.
That's about 10% of the landfill space used. In other words, an enormous amount of valuable materials wasted.
While the local government makes it easy to find options for clothing and housewares recycling, Cincy residents have a fun role to play, too.
The collection of Cincinnati thrift shops make it easy to find new homes for used goods and consignment shops that incentivize people to recycle unwanted goods.
Prices are affordable, selections are diverse, and you can feel good about giving that vintage dress a second life.
With a blend of secondhand stores bursting with one-of-a-kind items and those who donate a portion of their proceeds to charitable causes, the 'Nati' is a top city for secondhand shoppers.
---
FINAL THOUGHTS ON THE BEST THRIFT STORES IN CINCINNATI
Cincinnati's thrift shops offer a fun and affordable way for you to avoid fast fashion.
You can express your personal style, dress up for a costume party, or furnish your home—all while dipping your toes into the world of sustainable slow fashion.
Plus, as any tried and true thrifter would tell you, there's nothing sweeter than picking up a one-of-a-kind secondhand steal for next to nothing.
If you know someone with a craving for Skyline Chili or who has season passes to Bengals games, be sure to share this list of the best thrift stores in Cincinnati with them.
---