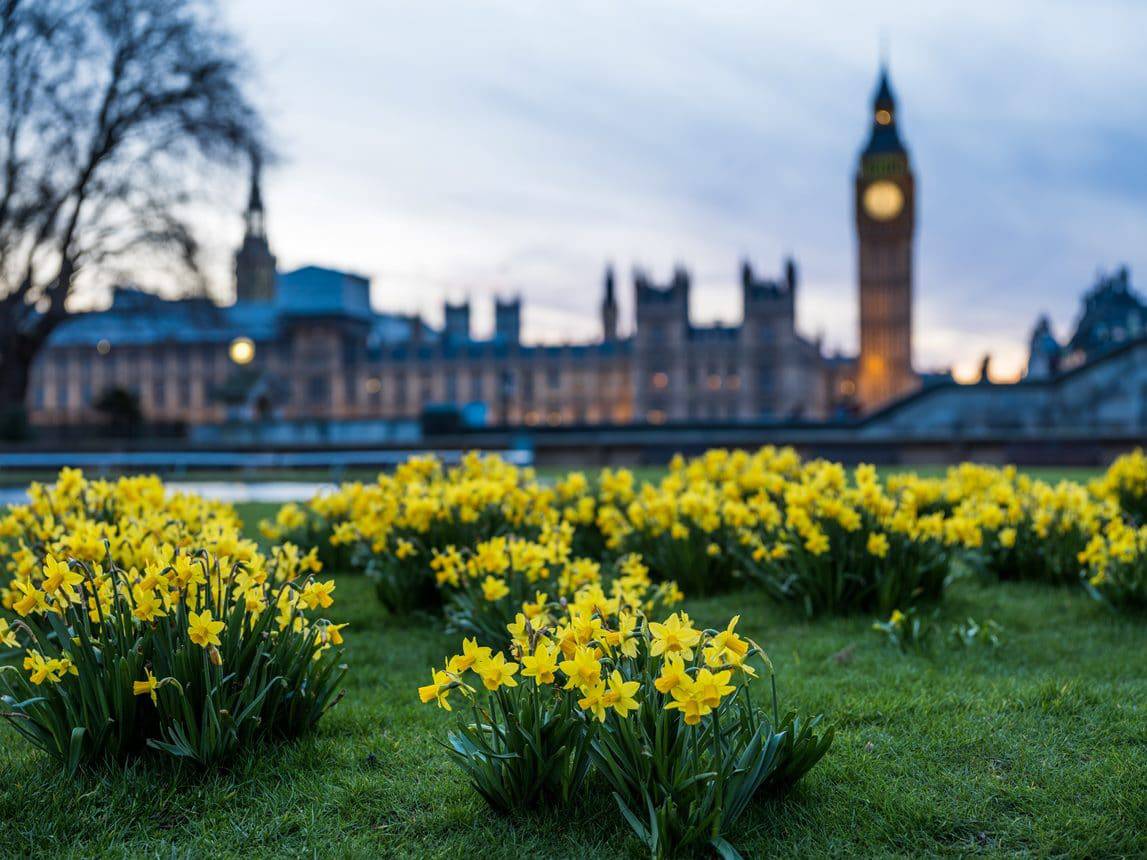 10 Easy Switches To Live More Sustainably In London: What We Learnt In A Year
"This City is what it is because our citizens are what they are."

Plato
In 2017, we lived in the big, grey and beautiful city of London.
It's a remarkable place and may just be the centre of the world, next to New York City. There's so much to see and do, the intensity is manic.
Despite constantly being in awe of the scale, we were a little concerned to learn that London had breached its 2017 ANNUAL air pollution limit in the first 5 days of January 2017.
We did the famous London commute on the tube where eye-contact and smiling are forbidden and everyone wears black (so it seems).
Sticking with London generalizations, we initially worked long hours, hardly saw the sun and tapped into a world that spent very little time considering the environment or the state of humankind.
Interestingly, 2017 was the year that some of the best environmental films such as Netflix's Minimalism and A Plastic Ocean blew up and Blue Planet II really went wild in the UK (and abroad).
These productions inspired (or at least were followed by) a whole raft of documentaries and TV series about living more meaningfully/consciously and in particular about plastic, how it's destroying our oceans and how it will ultimately destroy us.
It's interesting to reflect back on this year now because it seems to us that the environmental movement expanded substantially in 2017 and there were suddenly so many more people talking about it and making wholesale changes to their lives – but perhaps it's just that our own mindset started to shift rather dramatically.
Don't get me wrong, we have always been worried about the environment.
We've always done the basics and then some e.g. recycling, reducing power (anyone else remember the power reduction recommendations after An Inconvenient Truth circa 2006?), palm oil free food / personal care, etc. But we hadn't really considered the environmental impact of our lives holistically.
Until 2017.
We underwent a major overhaul: we created this website and started researching, planning and implementing more sustainable ways of living in a big city.
While we're far from where we'd like to be, we've learned a lot and thought we'd share 10 of the easiest tips and tricks we discovered to help us live better in the big smoke.
SUSTAINABLE LIVING IDEAS IN LONDON
Most people would imagine the city to be the most difficult place to live more sustainably.
However, there are some huge pluses that make living more sustainably much easier and more convenient in a big city. Especially one like London where the infrastructure is phenomenal and the high density of people makes all sorts of things possible.
Despite our early impressions, there are also a huge number of people in London (and the UK more broadly) who really do care about the environment and focus their energies on bringing ethical and sustainably minded products and services to the people in the most convenient way possible.
Here's our top 10 recommendations for sustainable city life:
1. SHOP AT THE LOCAL FARMERS' MARKET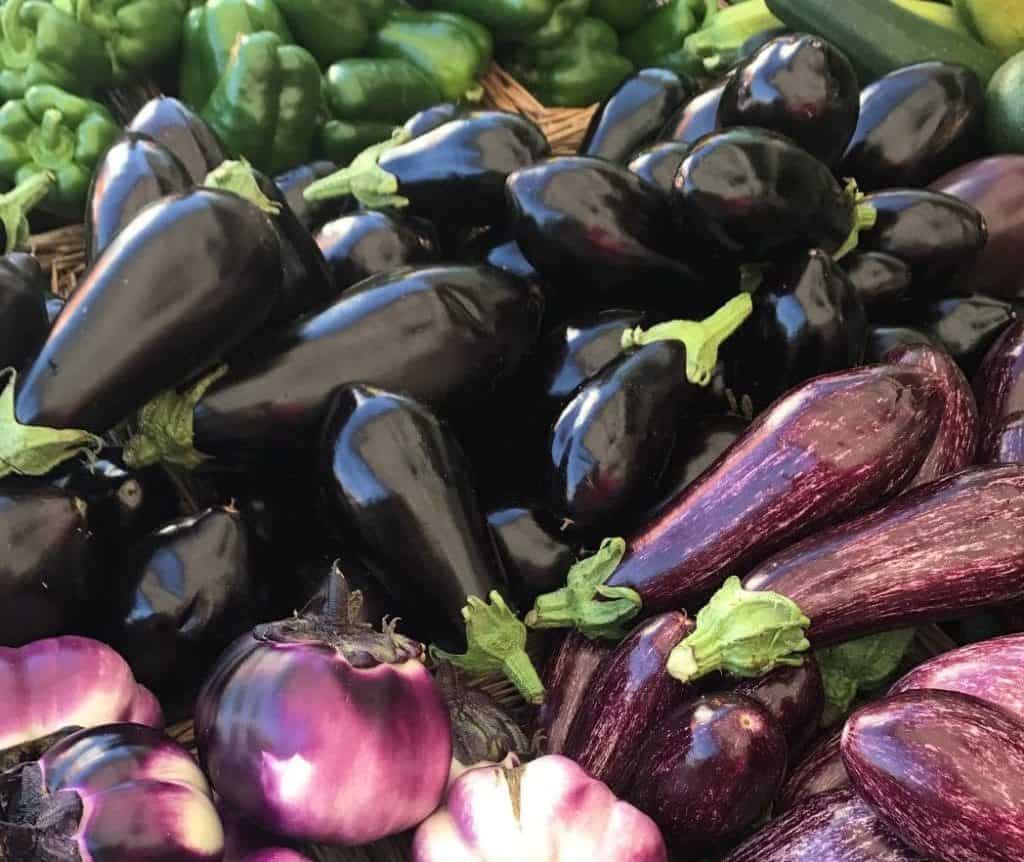 We wrote a detailed article on why we thought this was a great idea, but the gist is this:
WE. LOVE. FARMERS'. MARKETS.
Living in London can often feel a little isolating and can lack that community vibe (especially for outsiders, like us) so visiting our weekly market, seeing all the same friendly faces and having a good chinwag became so important to us.
Having a connection to the people who grow and produce your food makes you really appreciate the effort involved so much more – we were far less likely to throw food away.
We also found it was much easier to shop zero waste in London because the farmers and stallholders were generally happy to pop the produce directly into our bags or containers.
In London, there seems to be Farmers' Markets in most suburbs (probably because of the high density of people everywhere).
To find farmer's markets in your city, have a look see on these sites:
---
2. "COMPOST" YOUR FOOD WASTE WITH VERY LITTLE EFFORT
Composting is hugely beneficial to the environment (read our article on the benefits here). You can even compost in your own apartment or London flat, no matter how small thanks to the plethora of indoor compost bins on the market.
If you're new to the idea of composting (like we were) and think it's all rather overwhelming but would still like to take a step towards reducing your contribution to the landfill, check into municipal composting facilities and services near you.
For Londoners, London's Food Waste Service may work for you. Many of London's councils now collect food waste as part of their weekly waste collection service. You simply collect your food waste in a caddy and put it out for collection each week – it is SUPER EASY.
According to The City of London, this food waste is then "taken to a specialized facility in Milton Keynes. The food waste is turned into compost which is used on local farmland to improve the soil and grow more food."
To find out more about whether your council provides composting services, check out your council's website. For example, we lived in the Camden area, so we check there.
Or contact the City of London directly ([email protected] or on 020 7606 3110).
If you live outside London, you can also contact your city council. BioCycle's Find a Composter is also a great resource.
---
3. SWITCH TO A RENEWABLE ENERGY PROVIDER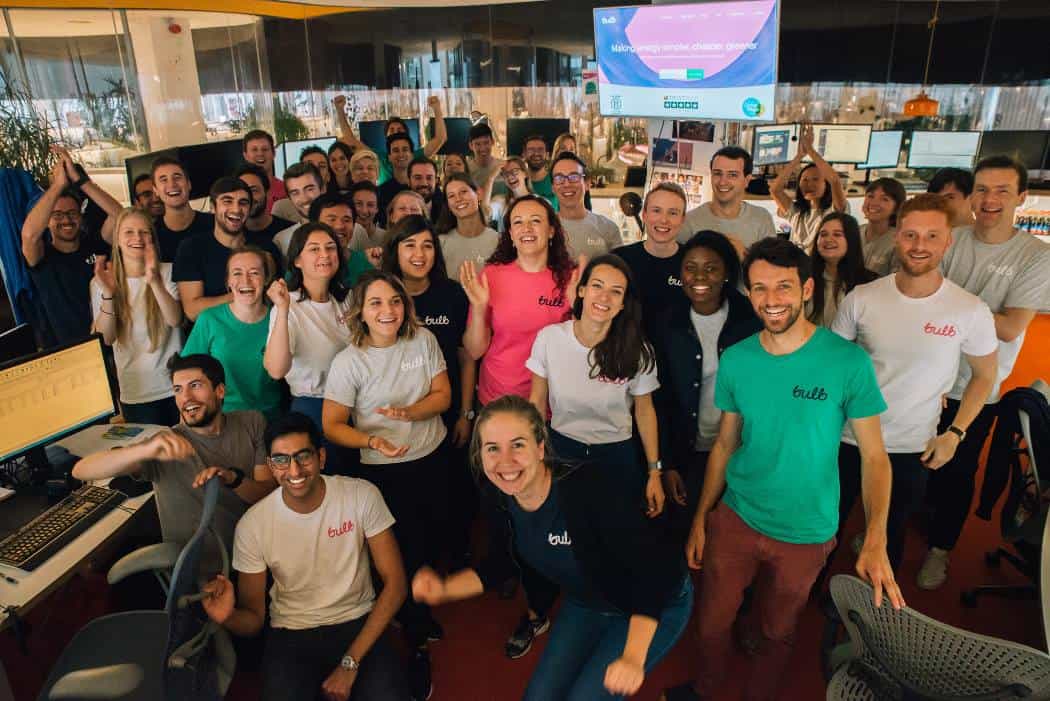 About 8 months into our time in London, we discovered Bulb Energy, a green gas and electricity provider. They supply 100% renewable energy so we made the switch to them from British Gas – all online!
It was the most incredibly easy thing to do. We thought we'd have to sit on the phone for hours (like we had to do to close down our British Gas account) but it literally took 5 minutes to sign up to Bulb and ended up being much cheaper than British Gas.
We were so impressed with Bulb that we interviewed their founder Hayden Wood on our podcast and wrote an article about why everyone should make the switch. We're not being sponsored for this recommendation – we just think renewable energy a no-brainer.
Still, energy mindfulness (like opting for eco friendly lighting) is key: Making the switch to renewable doesn't mean you can continue to use power willy-nilly. You should still measure your consumption where you can but using renewable energy definitely makes one feel better about using the heater on cold winter, London nights…
---
4. SWAP THE SUPERMARKET FOR BULK SHOPS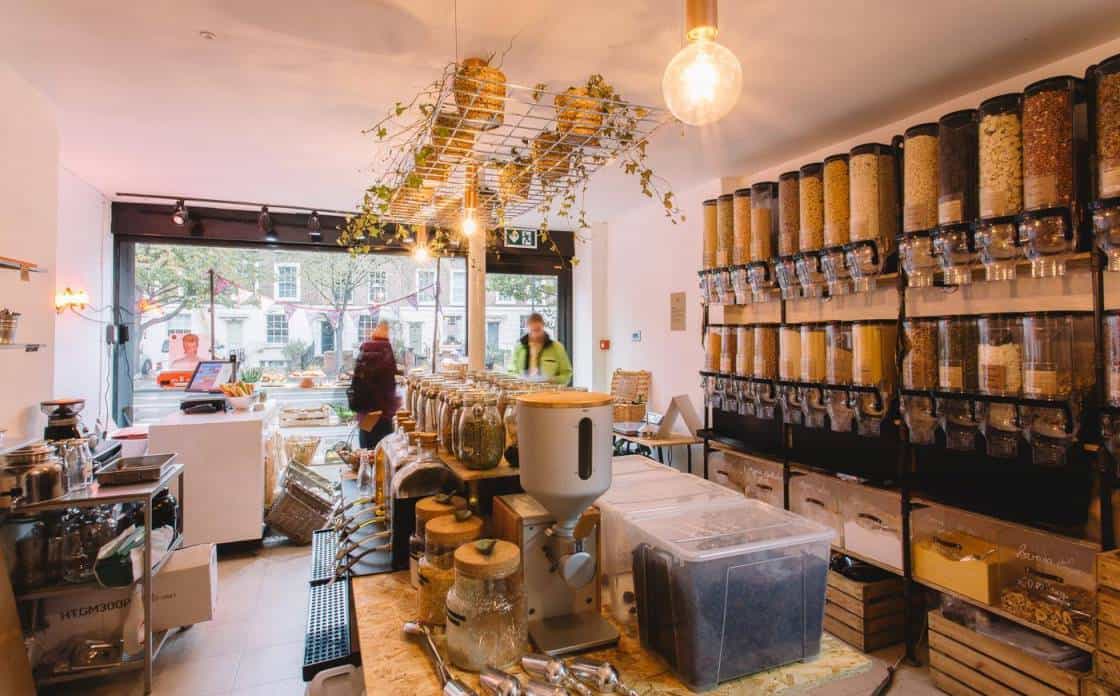 Bulk shops are our new favourite thing in the world. Admittedly, we didn't get much bulk grocery shopping done in London as we only figured out they existed towards the end of our stay and our zero waste ambitions were largely served by an awesome farmers' market.
BUT if we could go back in time, we would be tapping the local bulk stores for all their jar-filled goodness. For those who are not familiar with the idea, bulk stores are set up to reduce/eliminate the need for plastic packaging.
Bulk stores work like this
You turn up with your own reusable jars / containers, then you weigh your container, fill them up with what you need, get them weighed again and pay based on the weight (less the weight of the jar). It sounds clunky but actually works really well.
They typically sell dry goods (like flours, nuts, seeds), liquids (like honey, vinegar and olive oil) as well as eco friendly household cleaning products / personal care items (like soap, shampoo, and washing liquid).
What we love about them is that there is limited time wasted on making decisions(there's usually only a couple of choices of soap, honey, etc. most of which is really good quality and / or organic in our experience), there's usually nice, eco-people manning the stands and you can buy exactly how much you need (for example, we have the hugest jar for coffee that anyone has ever seen).
In London, bulk shops are now coming into their own –there are so many great options.
Finding bulk stores near you
To find a bulk store in your city, search here.
Many of these grocers offer bulk sections as well:
---
5. DITCH THE TUBES, TRAINS & BUSES FOR A BIKE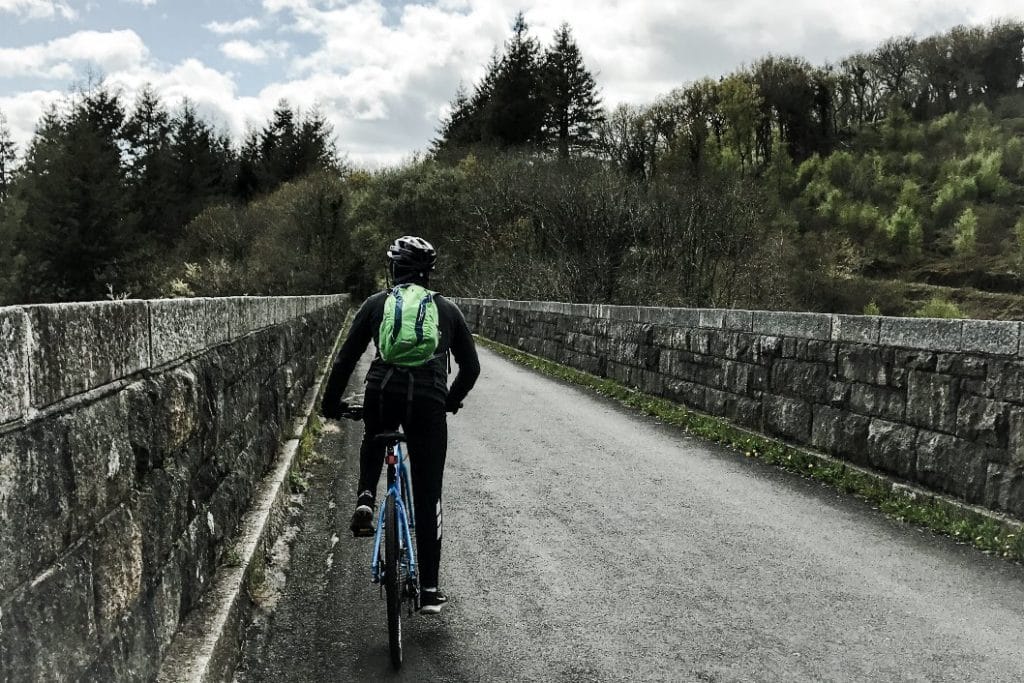 There are so many good reasons to stop using public transportation and/or your own car, which we documented in detail when we first got into it!
Many employers offer the Cycle to Work Scheme which makes access to a bike much more affordable.
Admittedly, it can be a grind to do every day if you live further away, but even if you do it once a week, it's still so much better for your health and takes a lot of pressure off the busy public transport system.
Ideas to make riding easier in London:
If you get a folding bike, you can ride part of the journey and take your bike with you on public transport for the remainder or the return journey (according to Visit London: "Folding bikes may be taken without restriction on all Tube lines, river services, London's local trains, the Docklands Light Railway, and London's Tramlink. You can even take a folding bike on buses, at the driver's discretion")
Find the best cycle routes using the TFL's Routes & Maps, Google Maps and/or City Mapper
If you don't want to invest in your own bike or are just visiting the city and would rather enjoy contributing to the sharing economy (good on you), London has an excellent network of Satander Bikes which are set up all over the city and can be hired for as little as £2
Riding your bike doesn't have to be limited to riding to work, consider riding around on the weekends too. In many respects, it would be a lot nicer!
---
6. SAY ADIOS TO FAST FASHION AND SHOP AT CHARITY SHOPS & SECOND HAND MARKETS
Ok so this is not a new one.
We've always shopped for second hand clothing via online thrift stores and other bits and bobs at charity stores. In 2017, in an attempt to be more minimalist, we hardly bought any new clothing or objects at all so we didn't actively participate in the charity shop culture but it is VIBRANT.
There are so many fabulous charity shops. In fact, there's one on just about every strip of shops.
Since these are typically set up to raise money for a particular charity or cause so by buying there, you are doing good and not actively contributing to the world's current oversupply of new stuff.
If you have't heard, the fashion industry is dirty. Choosing to #neverbuynew is such an easy way to make your closet more sustainable.
Search for charity shops near you using Google Maps.
Vintage and second hand markets (aka London thrift stores) are also great alternatives.
We can very confidently say that you can look incredible and save a ton of moola by spending a little time looking for quality second hand items, from UK sustainable swimwear to London high street garb.
---
7. GET TO GREEN PLACES AND/OR GROW YOUR OWN GREEN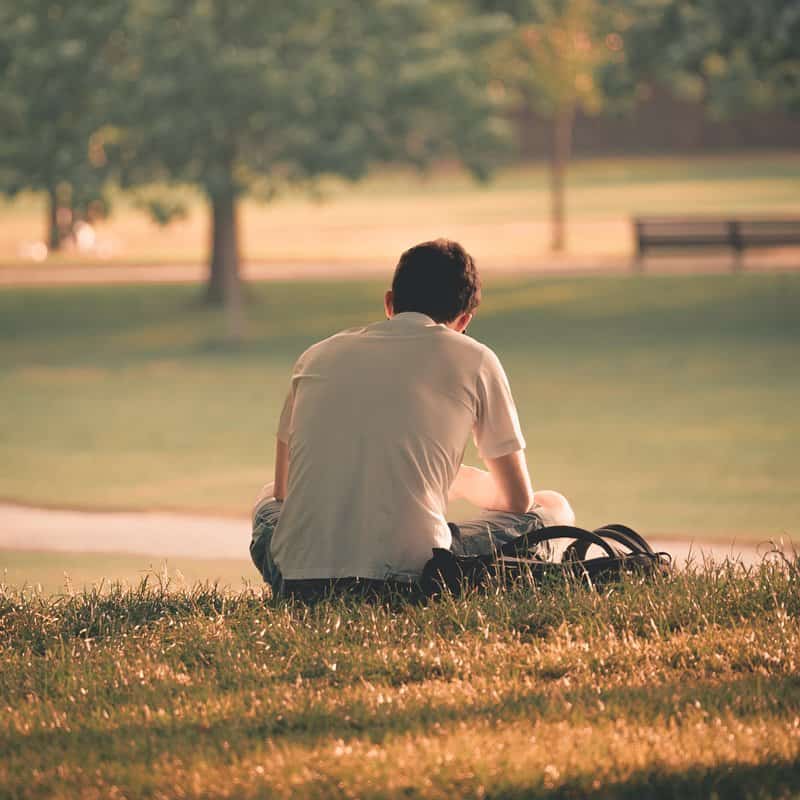 We're convinced that time in nature is critical to staying connected to the things that we think matter most (like… nature) and it helps us stay motivated to live better.
It's so easy to get caught up in the rat race, especially in places like London where everyone else is striving to make more money and buy more stuff. However, we found that taking time out each week to walk or run in one of London's beautiful parks was more than essential. It reminded us that the things we enjoy most include being together, out in nature, breathing oxygen recently deployed from trees and slowing down to step back and think.
The big parks in London are extraordinary. If you can find a way to live near one, we'd highly recommend it. We managed to walk in one every week and we saw foxes, wood pigeons and squirrels. At night, we even heard the odd owl, which made us so very happy!
Or… grow your own apartment garden!
Another thing we did was green our own space. Our little flat was filled with plants – all kinds of weird and wonderful green things. We loved watching them grow over the course of the year and they reportedly help clean the air.
If you have access to a courtyard, balcony, garden or windowsill, you could take this further (as we will be doing) by growing your own food, like veggies and herbs. Nothing like super local organic food to help you live more sustainably!
For a beginner guide to apartment gardening, check out this other article.
---
8. SUPPORT ETHICALLY MINDED STORES, PRODUCTS, COMPANIES AND/OR SERVICE PROVIDERS
This was remarkably easy to do in London. Because there is such a huge concentration of people, you're bound to find people close-ish to you or at least online who are creating products and services that have been created with ethics in mind.
Take for example, the sustainable restaurant movement – The Sustainable Restaurant Association (SRA) provides guidance and certification for restaurants who want to contribute to the sustainable food movement (here's a shortlist of SRA award winners and a list of great sustainable restaurants).
By way of another example, we recently read about this company Ooho, who is supplying zero waste water to events by making edible water solutions made out of seaweed! Such impressive technology!
There are so many options, we couldn't possibly list them all but we would suggest that before you consume anything regularly, do a quick google search. See if there is someone out there trying to embed some good into a product or service that you're in the market for!
In London, there almost always is (which is a total luxury – many people don't have the opportunity to buy ethically minded products).
---
9. GET OUT OF TOWN
Getting out of the city into the English countryside was always pure bliss. What an incredibly beautiful country!
England's transport infrastructure makes it so easy to jump on a train and be in the country within a few hours. We went on bicycle tours, cultural excursions, hikes and warm cozy, winter getaways.
So what has this got to do with sustainable city dwelling? We look at it two ways:
Personal sustainability: London can be hardcore and intense (at least for us out-of-towners) – similar to #7, getting out of town helped reconnect us to the land, to the trees, to our fellow humans and animals that aren't frantically running up that ladder. This in turn helped us stay focused on living a little more meaningfully
Access to local, nice things: We loved getting out into the country-side and supporting local business by buying local produce and dining in local restaurants
---
10. OFFSET THAT TRAVEL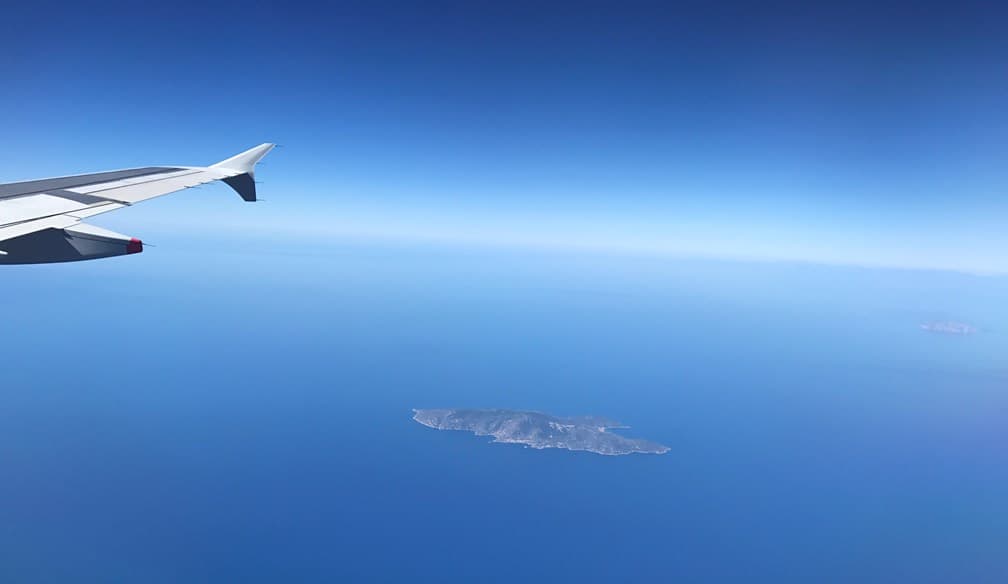 If you've lived in London or know someone who has, you'll know that it is EXTREMELY TEMPTING to travel all over Europe (and sometimes even further afield) because airfares are ridiculously cheap.
And while we wholeheartedly believe travel is important to opening our minds and breaking down biases, there's no doubt that it's an environmentally harmful exercise. We wrote a handful of sustainable travel tips for the eco-conscious traveler but would especially like to expand on our tip about travel carbon offsets.
Since we wrote that article, we travelled for SIX MONTHS, interviewing people doing incredible work to save the planet. This by itself is not exactly the most eco-friendly friendly activity so we offset our carbon emissions. It's not the best answer to the environmental impact (obviously not flying is the best answer). Still, carbon offsets are the next best thing because the money you spend on offsets gets re-invested into things like saving forests in Costa Rica (which we saw firsthand).
So, if you do plan to hop across the ditch on a regular basis from London, consider offsetting your travel.
After a fair amount of research, we ultimately ended up offsetting with MyClimate because they have a nice calculator that allows you to set off more than just flights (we went on some long road trips too).
---
FINAL THOUGHTS ON SUSTAINABLE CITY LIVING
All in all, just because you live in the big smoke, doesn't mean you can't live more sustainably and meaningfully. On the contrary, there is clearly so much good that one can do.
As we close out this London chapter of our lives, we're grateful for what that big, badass city taught us and look forward to adding more and more incremental improvements to our own sustainable living journey.
If you'd like to follow along, sign up to our newsletter or catch us on all the major socials (including our new YouTube Channel – yeehah!)
---