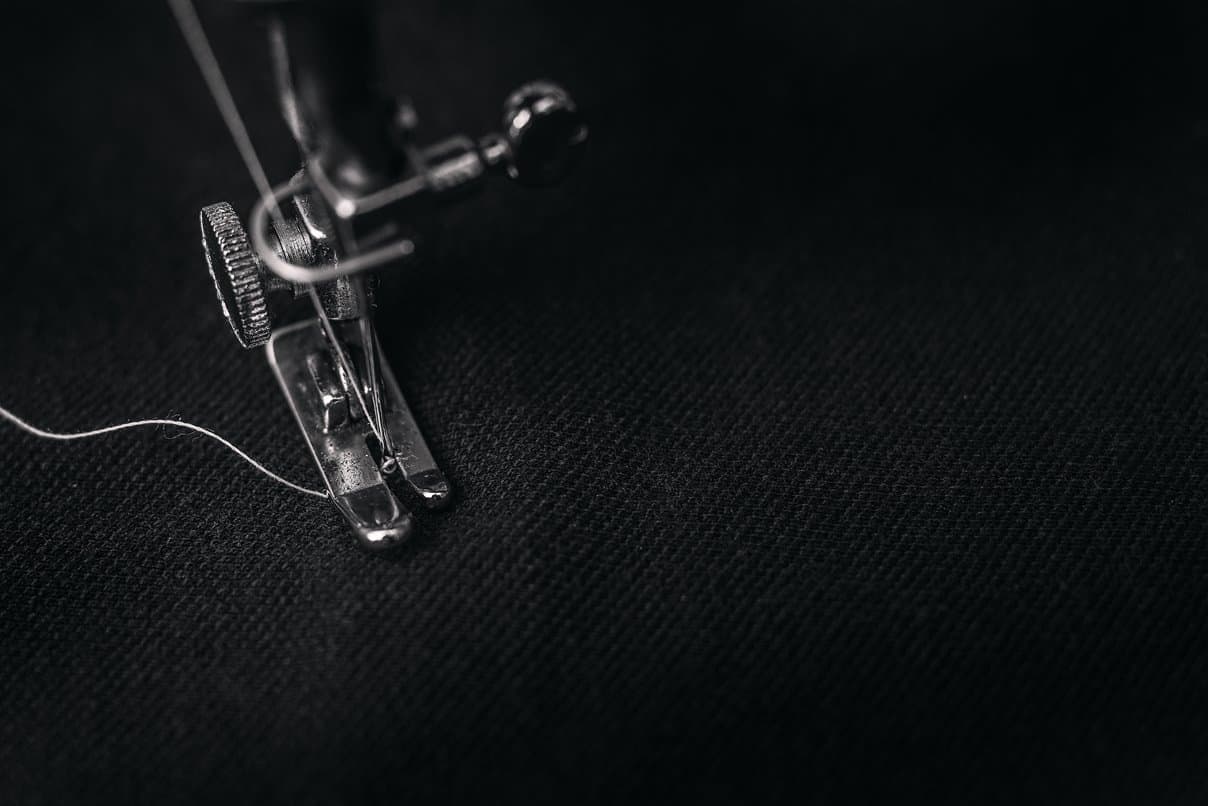 How We're Shaping The Future Of Sustainable Fashion Today
Last year's Pulse Score from the Global Fashion Agenda had some disheartening news.
The efforts for sustainable fashion have slowed down.
They're concerned that if this trend continues, we won't be able to counterbalance the negative impact of the fashion industry both environmentally and socially.
That doesn't mean nothing is happening.
In fact, there's A LOT happening when it comes to making fashion more sustainable. As human beings, we can make great change through innovation and creativity.
This isn't the first time we've discussed ethical and sustainable fashion. We even had the honor of speaking with Cara Smyth, the woman behind the Fair Fashion Center, and Olivia Kennaway who is pioneering ethical fashion in Cape Town, South Africa.
There are amazing people coming up with new ways to improve the fashion industry every year whether it's through technology or powerful movements.
We hope these ideas ignite some optimism as well as action because a sustainable fashion industry is possible!
A QUICK OVERVIEW OF SUSTAINABLE FASHION
Sustainable fashion is a movement that extends from the origin of raw materials to the hands of consumers.
As one of the largest industries in the world, it places immense strain on resources and has an enormous environmental footprint. The numbers speak for themselves.
According to the Sustainable Fashion Forum, 80 billion pieces of clothing are consumed each year.
When it comes to fast fashion, it's estimated that 50% of what's produced is disposed of within a year. 10.5 million tons of clothing are sent to landfills each year.
Like many sustainability issues, the fashion industry encompasses a complex web of factors including human rights, body image, affordability, supply chains and materials. That means for sustainable fashion to be successful, both consumers and companies alike must rethink the world of fashion.
 For a more in-depth look, read our guide on sustainable and ethical fashion, or watch our video on the topic below.
QUICK LINKS FOR SUSTAINABLE FASHION
---
WASTE TO WARDROBE TEXTILES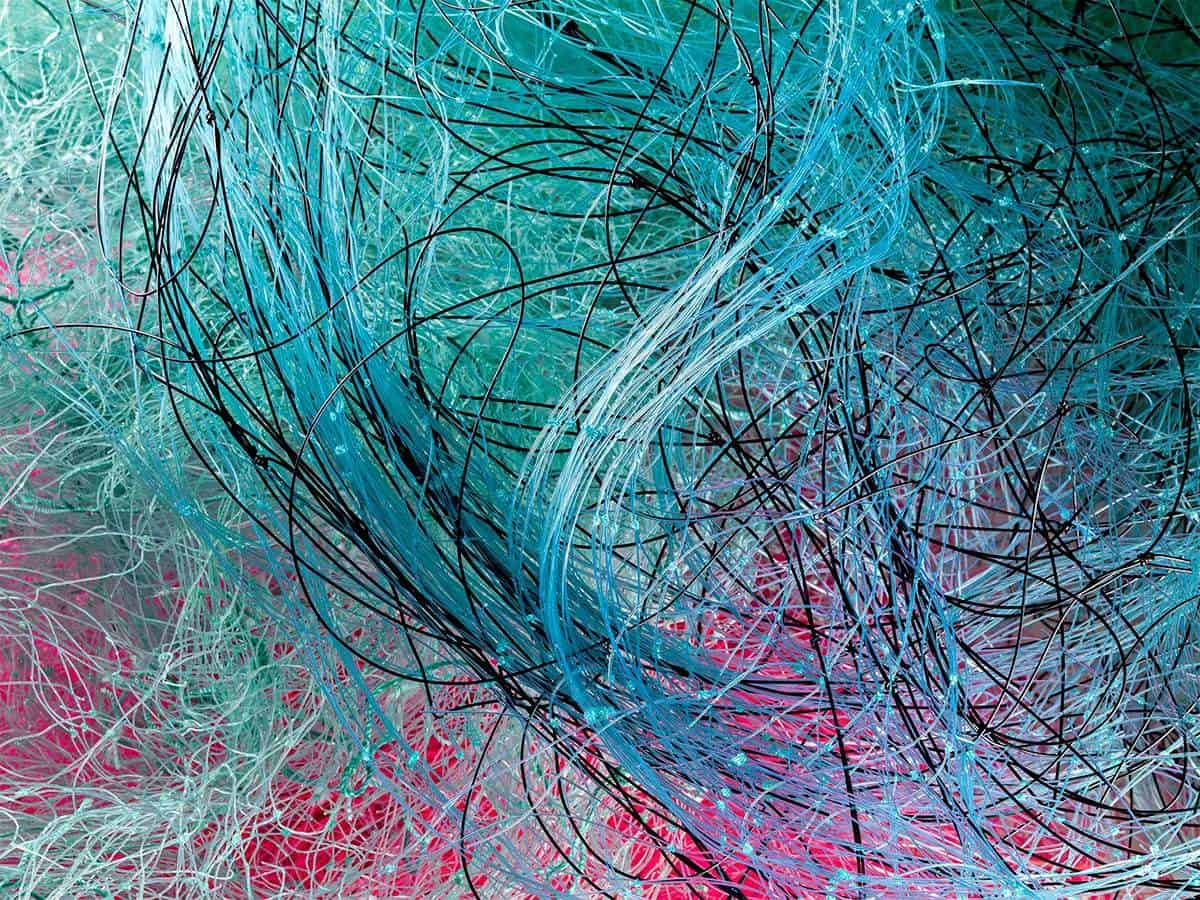 Each year, the Future Fabrics Expo features 5,000 commercially available fabrics that are sustainable. There are so many options now that it's mind-blowing.
We have figured out how to make fabrics out of everything from mushrooms to orange peels.
See! We told you human beings are creative and innovative.
We chose just a handful of sustainable textiles to highlight. As you'll see, these textiles reimagine wastes and create possibilities outside the fashion industry. Except for Econyl (which is 100% recyclable), these textiles are also biodegradable.
SCOBY: More than just an alternative for fashion, SCOBY could replace plastic wrapping as well. It's a durable textile made from, wait for it, kombucha! Seriously. Kombucha. That fermented, trendy stuff that's good for your gut. Rosa Janusz first came up with the idea as a university project to create packaging. Now, designers like Sacha Laurin, are using this textile to create clothing. You can even learn how to make fabric from kombucha on your own.
Qmilk: Qmilk is soft as silk and skin-friendly, and that's only the beginning of this amazing fabric's qualities. It's also antibacterial, compostable, flame retardant and thermo-binding. It's so versatile that it can be used for everything from clothing to toilet paper. How is it made? According to their website, Qmilk "begins with the upcycling of a raw material: the first milk of calving cows, which is unprocessed, or the milk that has already gone sour."
Piñatex: As a vegan-friendly alternative to leather, Piñatex uses pineapple leaves to create a durable and beautiful textile. It also provides another source of income for pineapple farmers because the leaves are traditionally discarded during the harvest process. Piñatex can be used for vegan shoes, bags, car interiors and so much more. You can see the possibilities for yourself on their products page, which showcases how companies are embracing this leather alternative.
S.Café: Your used coffee grounds can be used in so many ways! S.Café creates a yarn from coffee grounds with an energy saving process and faster drying time that rivals cotton. This textile also provides UV protection, odor control and skin cooling properties (a dream come true for summer).
Econyl: Plastics don't break down, so Econyl found a way to rescue plastic wastes like fishnets and carpet to create a sustainable nylon yarn. This nylon has the potential to be recycled infinitely, and it can be used in carpet as well as textiles. Their impact is significant when it comes to nylon. They can save 70,000 barrels of crude oil and avoid 57,100 tons of CO2 eq. emissions for every 10,000 tons of Econyl produced, effectively reducing the global warming impact of nylon production by up to 80%.
---
WHAT GOES AROUND SHOULD KEEP ON GOING
The initiative to Make Fashion Circular embraces the ideas behind a circular economy, and it's a movement quickly being embraced in the sustainable fashion world. This requires a big shift in how we produce products and manage wastes.
The Ellen MacArthur Foundation bases this idea on three principles:
Design out waste and pollution
Keep products and materials in use
Regenerate natural systems
So what does circular fashion look like?
It begins with designs that can be broken down and reused. It minimizes wastes and energy consumption. It also challenges consumers to be more thoughtful about what they buy and how they part with a piece of clothing or accessory.
Our old clothes undoubtedly have potential.
Zero waste fashion brands like Vincetta, Zero Waste Daniel and NOORISM are reclaiming fabric remnants and discarded clothes to create new clothing.
---
INDIGO DYING JUST GOT INDIGOOD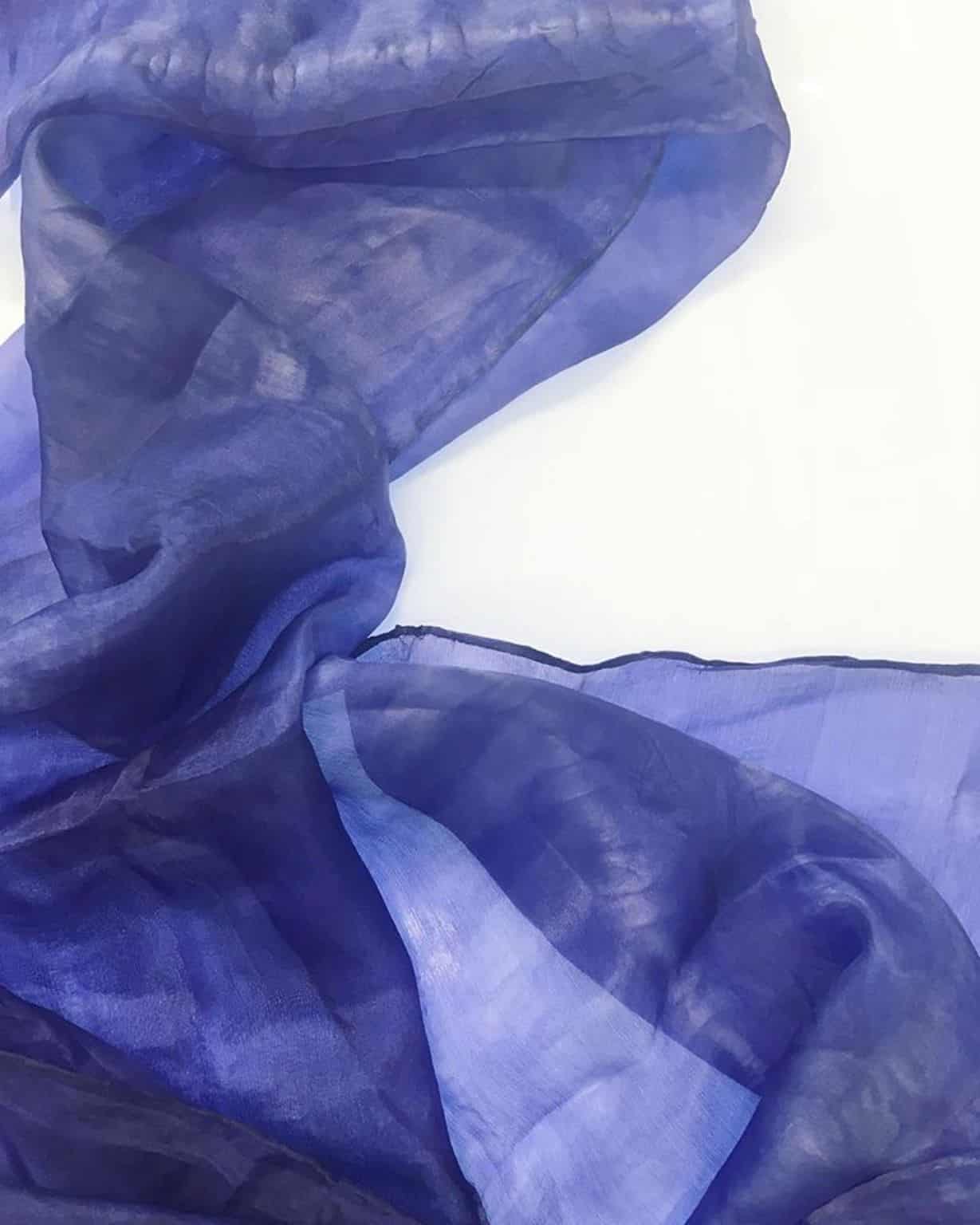 A US denim company called Wrangler has partnered with Texas Tech University to eliminate water from the dying process. This is an exciting undertaking because the traditional dying method for jeans uses thousands of gallons of water.
At the beginning of June, Wrangler announced that they have done it. This is an innovation worth celebrating! They call it Indigood. It's a foam created from a chemical-free soap agent, and it completely eliminates water and reduces waste and energy use by 60%.
Wrangler has even started incorporating 30% recycled cotton into their denim. They also made pledges to be powered by 100% renewable energy and source 100% sustainable cotton by 2025. Commitments like these by big brands lead to innovations like Indigood, and it's exciting to see!
This isn't the first water free dying method to hit the market, just the most recent. DyeCoo released the first large scale water free dying method and has been working with giants like Nike since 2013. Another company called Vienna Textile Lab uses naturally occurring bacteria to create stunning colors.
---
COULD REGENERATIVE FARMING SAVE THE WORLD?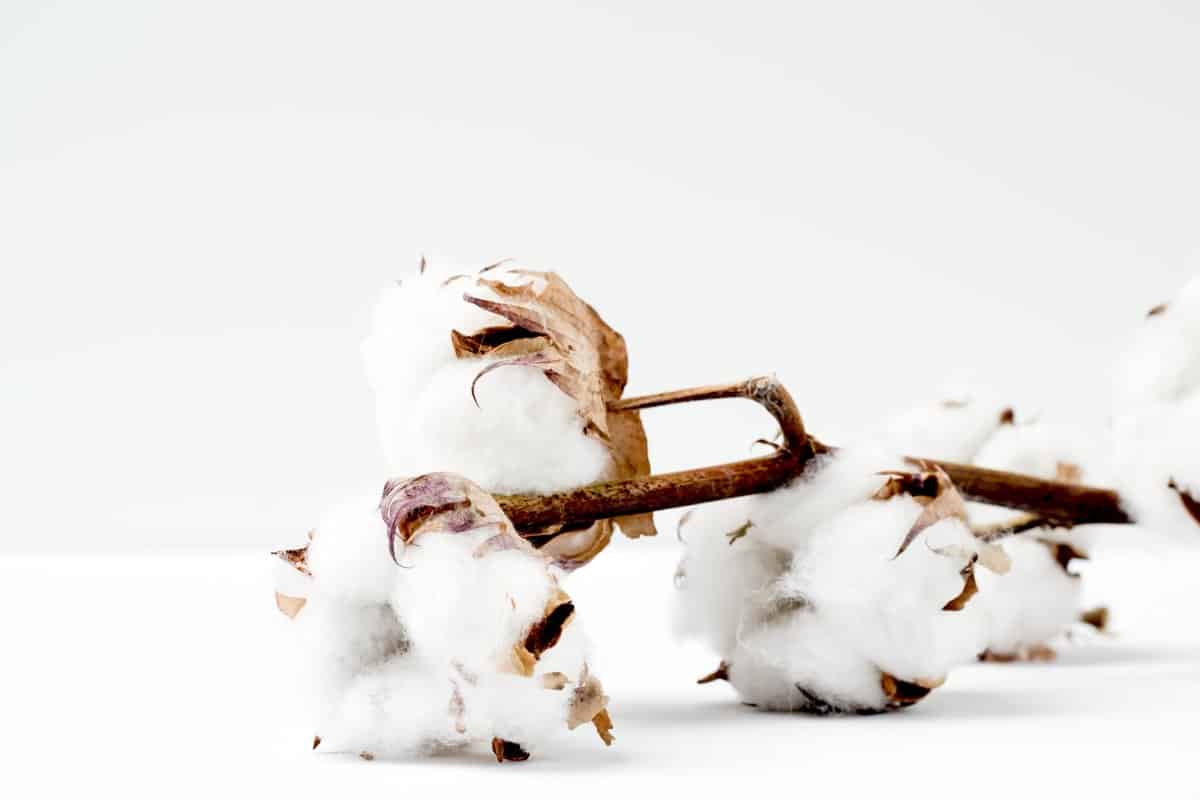 The sheer scale of the fashion industry has contributed significantly to the degradation of healthy soil and biodiversity loss. This is partially due to poor farming practices and the use of pesticides.
Today, it's a goliath problem that directly impacts climate change.
The solution is regenerative agricultural practices.
What is regenerative agricultural?
Regeneration International defines it as practices that "among other benefits, reverse climate change by rebuilding soil organic matter and restoring degraded soil biodiversity – resulting in both carbon drawdown and improving the water cycle."
The CEO of Patagonia, a pioneer in sustainable fashion, says that regenerative farming practices would be so impactful that it would "sequester all the world's carbon".
It will be a vital movement for the fashion industry (and world) to embrace, and we're eager to see the certification finalized.
---
TECHNOLOGY IS MAKING SUPPLY CHAIN TRANSPARENCY POSSIBLE
One of the beautiful things about technology is that it unleashes the ability to access and share information on an unimaginable scale. Harnessing that power when it comes to supply chains allows us to better understand the impact fashion has on people and the planet.
Traceability is key to transparency, and blockchain technology helps make that possible. In a collaboration with designer Martine Jarlgaard, a company called Provenance uses blockchain technology to track the journey of raw material to garments using an app. Another blockchain company called Bext360 has recently decided to expand its efforts into tracking cotton from farm to consumer.
Analytics and machine learning can also be used to take a closer look at the production of raw materials. Major fashion brand Stella McCartney is partnering with Google to do just that. Their ultimate goal is to make more ethical and sustainable sourcing decisions, and we hope to see these efforts taken up by other companies as well.
But technology isn't the only thing improving transparency in the fashion world.
---
ASKING THE BIG QUESTIONS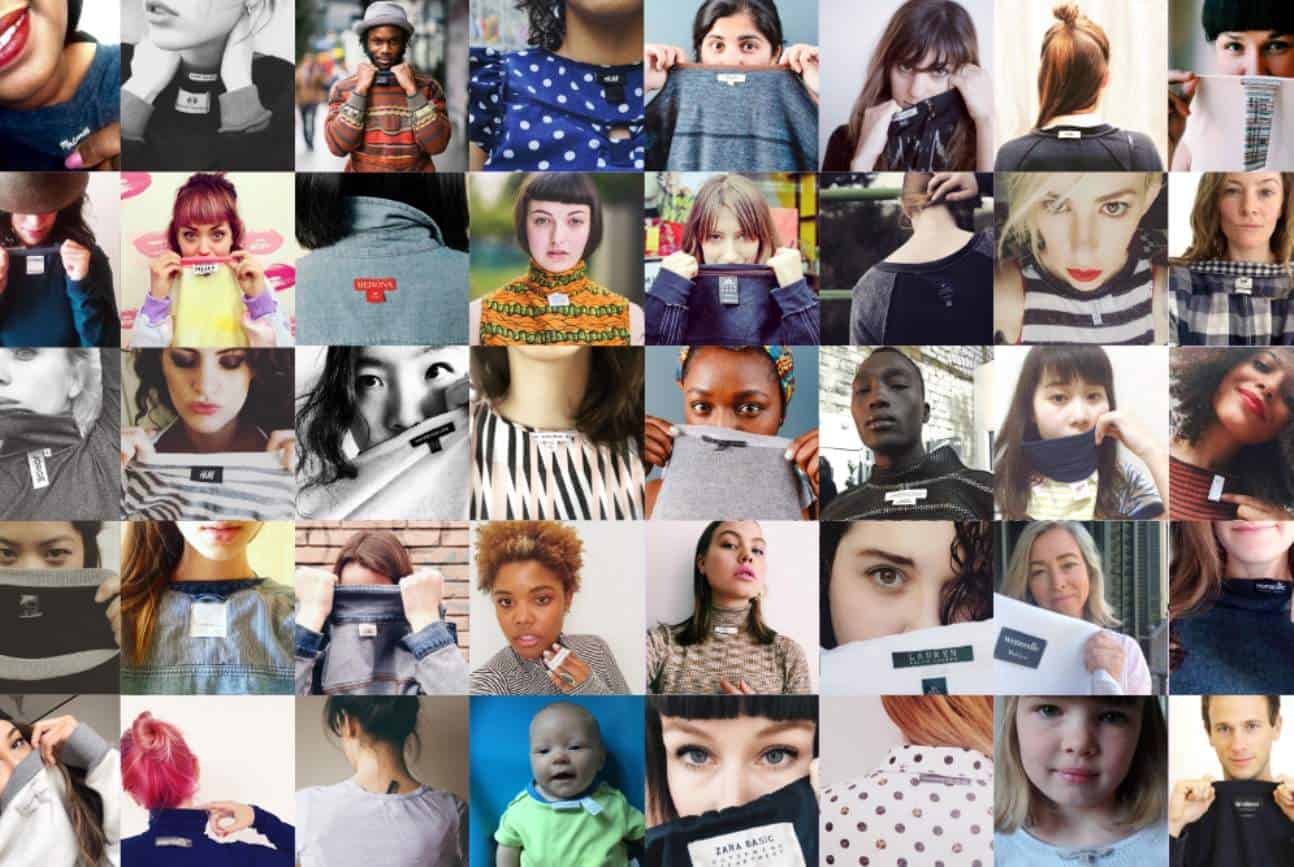 Who made my clothes?
If you haven't heard this phrase before, it comes from a powerful movement that started after the Rana Plaza building in Bangladesh collapsed in 2013. The collapse of this garment factory had an enormous death toll of 1,134 people. From this disaster, an awareness of poor working conditions became mainstream.
Around the world, there are about 75 million people working in clothing production. Most of them are young women, and most of them work in hazardous conditions for very little money.
The movement that grew out of awareness is called the Fashion Revolution, and they challenge us to use our voices to increase transparency. It's a loud movement with a huge impact, proving that we are not powerless as consumers.
We encourage you to keep asking the big questions about where your clothes come from, what they're made of and how they impact the environment and people. Shining a light on the fashion industry spreads awareness and calls major players to do better.
---
ETHICAL CONSUMPTION AND FASHION IN SLOW MOTION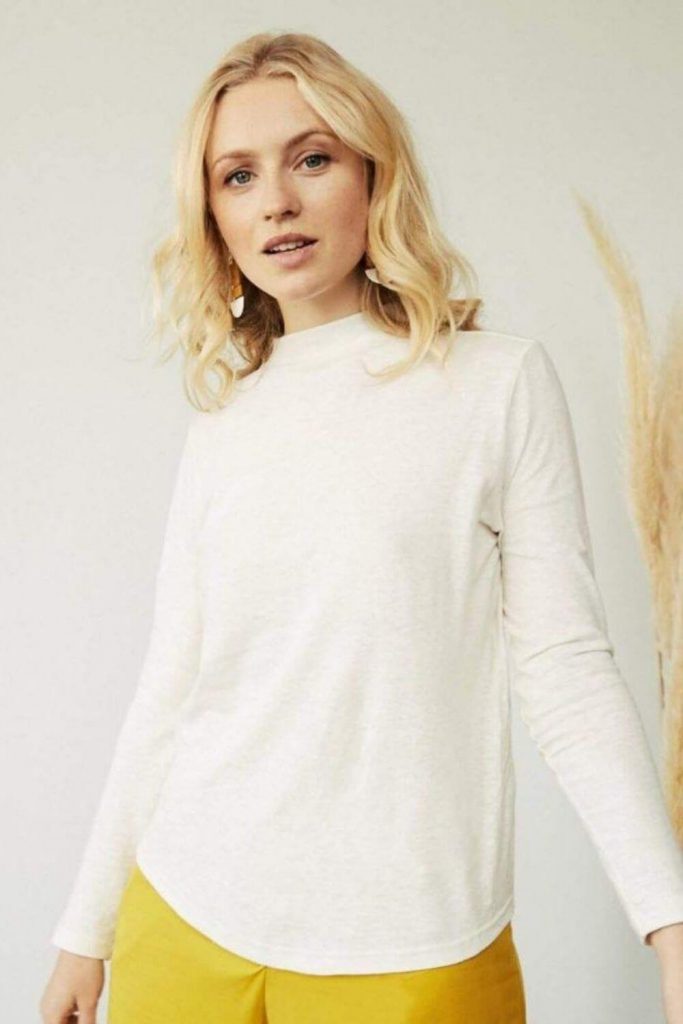 We believe feeling beautiful and comfortable in our own clothes shouldn't cost the planet dearly. The future of sustainable fashion largely rests on the shoulders of consumers, and it's time to take a hard look at the other side of sustainable fashion: ethical consumption.
There are so many ways to be ethical consumers when it comes to fashion. Thrift shopping, clothing exchanges and only buying from sustainable and ethical clothing companies are a few ideas. But there's an exciting movement on the rise that aims to change the way we think about fashion.
The antithesis of fast fashion is slow fashion. It's a more ethical approach to style that shifts the focus from constant consumption to thoughtful purchases that last. Brands that embrace slow fashion release fewer collections throughout the year and create garments from high quality, sustainable materials.
Ultimately, slow fashion asks us to simplify our wardrobe and focus on timeless, core pieces that can rotate seasonally for years to come. Yes, high quality, sustainable clothing may cost more, but when you follow the slow fashion philosophy, you save money because you buy less.
---
LET'S REIMAGINE OUR FASHION
Like with many sustainability issues, sniffing out sustainable fashion faux pas takes thought and awareness. But it certainly doesn't require superpowers. We believe with today's access to information, it's more possible than at any other time in history to be a conscious consumer.
A good place to start is in your own closet. As consumers, we must become sustainable fashionistas to keep ourselves and the planet looking fabulous! Thanks to the infinite creativity of countless people worldwide, a sustainable future is possible for the fashion industry.