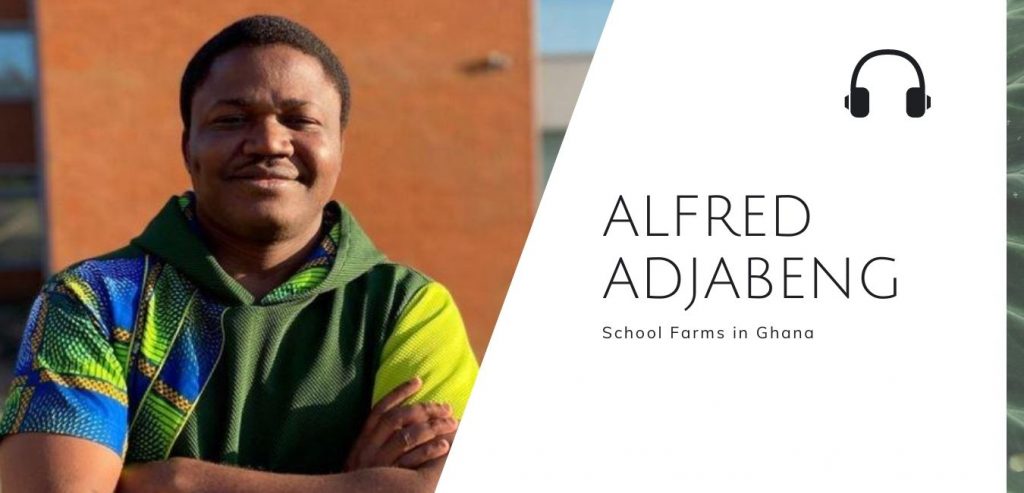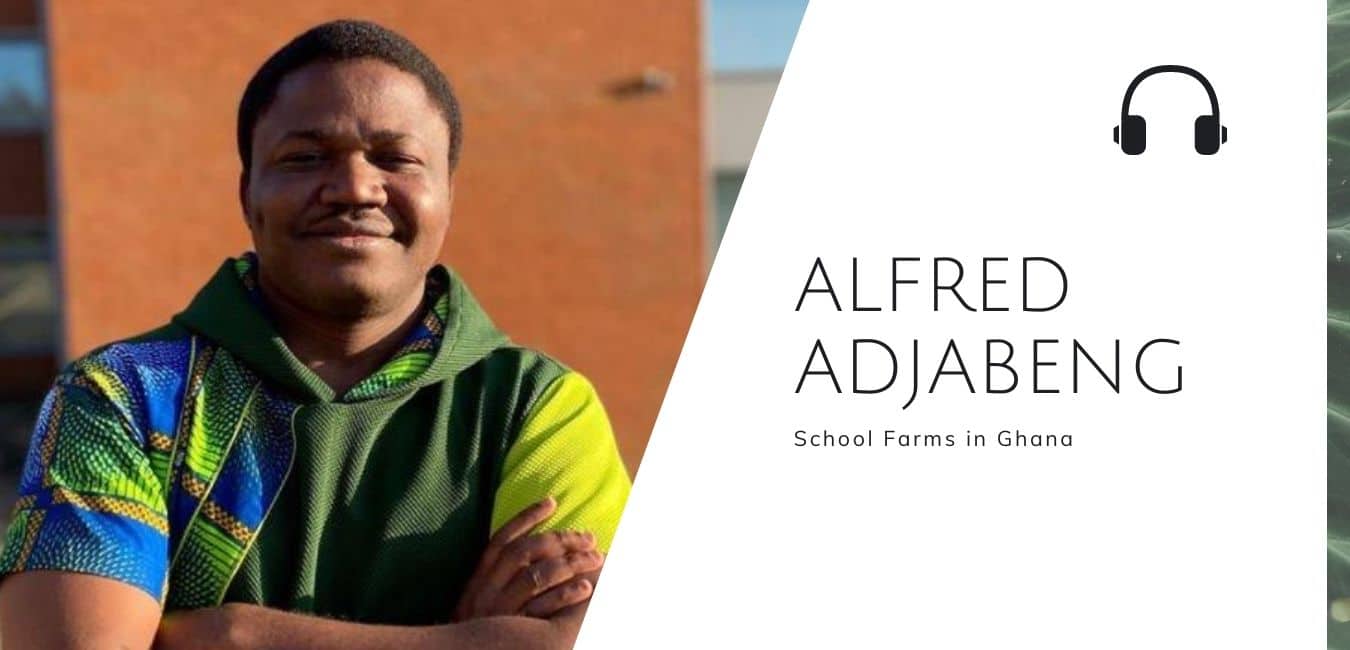 Podcast #56 · Alfred Adjabeng · School Farms in Ghana
"For us, the farms would not only provide supplementary food crops for the free school meals program but also serves as a space where these young people in these schools can acquire practical skills and entrepreneurial skills for livelihood even after they've finished school"

Alfred Adjabeng
Alfred Adjabeng is the founding executive director of Reach Out to Future Leaders Movement (ROFLM), a community-development-based organisation that is responsible for ensuring that young people are educated, empowered and engaged for local development in Ghana.
School Farms is ROFLM's flagship programme. School Farms supports rural schools in Ghana to be food sufficient by creating community-driven farms to grow what they eat.
Alfred is also passionate about social innovation, development practice, public policy and environmental sustainability. He is a Chevening scholar at the Institute of Development Studies, the University of Sussex in the United Kingdom. He also has several impressive accolades:
Awarded African Youth SDG Achiever of the year by Africa Youth SDGs Summit and the UNDP in 2018
Selected to be one of 40 Young African Innovators to Attend Africa4Tech Conference in Morocco in 2016
Was among 40 young people in Ghana awarded the 2016 MBC Fellowship for contribution to local agriculture development in 2016
Came second place in the 2016 West Africa Regional Mandela Washington Fellows Regional Conference's pitch competition (pitch was on 'Achieving Zero Hunger in Schools-The school farms programme approach')
Youth keynote speaker at the second Global Youth Summit on Youth Agribusiness, Leadership, and Entrepreneurship Summit on Innovation in Dakar-Senegal.
Awarded the Mandela Washington Fellowship for Young African Leaders by President Obama in 2015
Was among 23 young Africans awarded SETAfrica 2014 Fellowship by Makerere University Business School in Uganda for contribution in advancing Social Entrepreneurship in Africa.
"Once [the students] learn the values of sustainability, they're able to translate it into how they relate to the environment… it's so important to instil these values into the younger generations"

Alfred Adjabeng